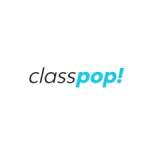 Chef Chris
Chef Chris was working as an Italian teacher at UC Berkeley when he discovered his passion for cooking. Ever since then, he has been following his passion of cooking and teaching with a focus on regional Italian cuisine. He even co-founded a culinary event business to highlight his skills. Chef Chris teaches an array of different highly regarded cooking classes, many of which are created for corporate teambuilding. He also currently provides walking food tours of Little Italy.
Guest reviews for Chef Chris

Evan
23 Sep 2022
A great teacher & experience! Hope to do this again with Chris.

Nicholas
21 Sep 2022
Great and fun class

Kendra
21 Sep 2022
Chris was amazing! I loved that he open the floor to ask many questions and the food was great.

Warren
18 Aug 2022
It was great.

veronica
17 Aug 2022
Great experience! We will do it again. Chef chris explain every detail! I love it ❤️

Roseann
28 Jul 2022
Chef Chris was personable and knew his stuff. His explanations were good and concise.

Connie
25 Jul 2022
Thanks so much! The class was well presented, hands on and went way above my expectations. Can't wait to see what else Chef Chris is cooking!!

Pamela
17 Jul 2022
Fabulous presentation. Chef Chris is easy to follow and understand . I really enjoyed this class .

Deanna
17 Jul 2022
I learned so much from Chef Chris. I've spent a lot of time in Italy as as Italian professor but have always been daunted by the intricacies and the labor of making filled pasta. 90 minutes with Chef Chris changed that. This is not a class where you stand around watching someone else cook, or get asked to stir something and pass the bowl to the next student. In your own kitchen with your Zoom camera on, you make your own from start to finish. Just assemble your ingredients and minimal equipment and Chris walks you through the prep in real time. He is even able to give you quality checks by looking at your dough. Chef Chris also knows a lot about Italian food and culture, so the whole thing is a pleasurable learning experience. I don't know how we did all of this in 90 minutes, but I have ravioli in my freezer for at least two meals and another meal's worth of rough cut noodles for a rustic pasta. Highly recommended.

Karen
12 Jul 2022
He was friendly and spoke at the right pace so that I learned a lot. Also, he was considerate to show the camera at the right angle when he was doing his demonstration.