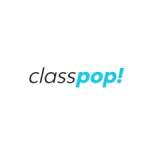 Chef Chris
Chef Chris was working as an Italian teacher at UC Berkeley when he discovered his passion for cooking. Ever since then, he has been following his passion of cooking and teaching with a focus on regional Italian cuisine. He even co-founded a culinary event business to highlight his skills. Chef Chris teaches an array of different highly regarded cooking classes, many of which are created for corporate teambuilding. He also currently provides walking food tours of Little Italy.
Guest reviews for Chef Chris

Sihwa
27 May 2023
It was perfect activity with nice weather. I would recommend it for dating nights. I wish I can make my own sauce instead of having him help and show us. it was very tasty that is why. I want to try another class of him!

Amanda
25 May 2023
Chris was a great chef. We managed the class as best as he could and was very informative. We had so much fun making pasta!

Tyleah
22 May 2023
Great experience! 10/10

Nick
12 May 2023
Amazing time! Thank you Chris. We had fun and learned a lot.

Laura
08 May 2023
chef chris made the class so fun and his pasta sauces were amazing!!

Sherri
08 May 2023
Chef Chris was patient, knowledgeable and attentive. I really learned alot that I can use at home.

Daniel
04 May 2023
Chris was so knowledgeable and the pasta was delicious! A great experience all around.

ALLAN
04 May 2023
He knows his cooking, was very personable and food came out delicious. Great class, would advise anyone who likes food to check out Chef Chris classes.

Sherri
03 May 2023
Chef Chris was great. He was very patient with everyone and answered all our questions. And the food was awesome.

Rachel
09 Apr 2023
Great class and Chef Chris was very knowledgeable.