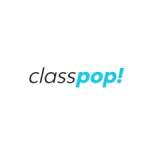 Chef Chris
Chef Chris was working as an Italian teacher at UC Berkeley when he discovered his passion for cooking. Ever since then, he has been following his passion of cooking and teaching with a focus on regional Italian cuisine. He even co-founded a culinary event business to highlight his skills. Chef Chris teaches an array of different highly regarded cooking classes, many of which are created for corporate teambuilding. He also currently provides walking food tours of Little Italy.
Guest reviews for Chef Chris

Trevor
28 Jan 2023
I wish the class sizes were capped at 15, besides that it's was spectacular.

Destinee
22 Jan 2023
I had a blast in this class and despite the number of people he made sure that each of the tables was clear on what to do next, even in the noisy environment of the brewery. I would absolutely take another class with him—he was personable and fun to work with.

Jordan
22 Jan 2023
Very hands on!

Haley
22 Jan 2023
Absolutely wonderful and such a fun class!

Natalia
18 Jan 2023
Chef Chris did a great job teaching us the in and outs of pizza making. He is engaging and clear in his explanations. Had a great time enjoying wonderful beer as well. A great activity!

Tonya
08 Jan 2023
Good class, neat flow.

Adlin
02 Nov 2022
Great class!

Evan
23 Sep 2022
A great teacher & experience! Hope to do this again with Chris.

Nicholas
21 Sep 2022
Great and fun class

Kendra
21 Sep 2022
Chris was amazing! I loved that he open the floor to ask many questions and the food was great.