Cooking Classes in Houston
Social cooking classes at top local venues in Houston.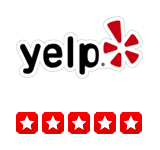 Sharpen your cooking skills and learn how to prepare those elusive dishes you've always wanted to create in your kitchen, from homemade pasta to handmade sushi rolls and more, in one of our Houston cooking classes. Our expert chefs will teach you how to pair fresh, high-quality ingredients with the proper techniques to create something a true gastronomic masterpiece. Join us for a fun and exciting class requiring no prior cooking experience and boost your culinary confidence along the way!