Cooking Classes in Dallas
Social cooking classes at top restaurants in Dallas. No experience required.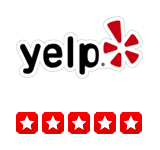 Dallas is a city of legendary expectations—everything is bigger in Texas, right? Once the world's capital of steak houses and Southwestern cuisine, a bumper crop of new chefs have been transforming the local food scene. Now, you can join these chefs in an array of Dallas cooking classes ranging from modern Asian fusion to traditional Italian fare as they teach you how to create impeccably crafted dishes impressive in both taste and presentation.