Holiday Sale!
Holiday Sale!

UP TO $50 IN
CLASSPOP! CASH™
Receive Classpop! Cash™ with every gift card you purchase over $100.
Classpop! Cash™ is a promotional website credit redeemable only toward a future purchase and not for cash. Not refundable. Expires on February 9, 2024. The gift card you purchase never expires.
GIVE A GIFT

Recommended by
BUY A GIFT CARD
GIFT CARDS
Cook an Italian Christmas Seafood Feast
Cooking Class: Cook an Italian Christmas Seafood Feast
Everyone will want a seat at your table when you prepare the incredible seafood-based spread you'll learn to make in this cooking class. Chef Chris will be your expert guide as you learn valuable cooking skills and mouthwatering new recipes.
First, fry up delightful risotto balls stuffed with buttery lump crab. You'll also learn to make an elegant salmon tartare to top crusty ciabatta sprinkled with juniper berries and peppercorn. Handmake your own pasta and layer an impressive lasagna dish with freshly made pesto and savory prawns. To end this restaurant-worthy meal, you'll bake bread pudding featuring Nutella and cinnamon to pair with hot, spiced apple cider.

---
MENU

Lump Crab Arancini
Fried risotto balls with rice, herb broth, butter, cream and breadcrumbs
Marinated Salmon Tartare Crostini
With lemon, juniper berries, fennel seeds and fronds, peppercorns and ciabatta
Egg Pasta Dough
With semolina flour, Italian 00 flour, organic eggs and extra virgin olive oil
Genoese Pesto From Scratch
With garden basil, pine nuts, lemon, extra virgin oil and parmigiano cheese
Genoese Pesto and Prawn Lasagne
With bechamel and grated parmigiano
Nutella and Panettone Bread Pudding
With eggs, milk, butter, cinnamon and chocolate-hazelnut spread
Sidro Caldo
Hot mulled apple cider with cinnamon, pepper, juniper berries and rosemary
Minimum Guests

2

Maximum Guests

6

Event Duration

3 hours

Activity Level

Labels

Pasta Making, Italian, Pescatarian, Holiday, Date Night

This is a BYOB venue and alcoholic beverages are not available for sale. You are welcome to bring beer and wine to enjoy during class.
Classpop! Guest Reviews for other experiences with Chef Chris

Julie
06 Dec 2023
Chris was amazing, very patient and kept us all entertained with concversations and recommendations in Atl!

VANESSA
25 Sep 2023
Was a great and gin class! Cris is a fantastic chef.

Syrina
12 Sep 2023
This was an amazing class! He was very knowledgeable about pizza making and cuisine around the world. The was open to answering all our questions. Also he was very willing to work with my gluten allergy. Overall I would recommend this class and others he provides to anyone new to cooking.

Keri
23 Aug 2023
We had a great time - learned a lot and it was really good!

Dotun
16 Aug 2023
Fun and interactive. Chef Chris was wonderful. I can't wait for the next class

Leah
16 Aug 2023
Loved getting to make homemade pasta and making two different sauces that went with it! Will definitely be coming back. Thank you!

Danaya
15 Aug 2023
My partner and I loved this experience. I enjoyed that it was a small group. Ingredients were so fresh, the food was delicious, and the recipes seem easy to replicate at home. We will definitely take another class.

Sihwa
27 May 2023
It was perfect activity with nice weather. I would recommend it for dating nights. I wish I can make my own sauce instead of having him help and show us. it was very tasty that is why. I want to try another class of him!

Amanda
25 May 2023
Chris was a great chef. We managed the class as best as he could and was very informative. We had so much fun making pasta!

Tyleah
22 May 2023
Great experience! 10/10

Nick
12 May 2023
Amazing time! Thank you Chris. We had fun and learned a lot.

Laura
08 May 2023
chef chris made the class so fun and his pasta sauces were amazing!!

Sherri
08 May 2023
Chef Chris was patient, knowledgeable and attentive. I really learned alot that I can use at home.

Daniel
04 May 2023
Chris was so knowledgeable and the pasta was delicious! A great experience all around.

ALLAN
04 May 2023
He knows his cooking, was very personable and food came out delicious. Great class, would advise anyone who likes food to check out Chef Chris classes.

Sherri
03 May 2023
Chef Chris was great. He was very patient with everyone and answered all our questions. And the food was awesome.

Rachel
09 Apr 2023
Great class and Chef Chris was very knowledgeable.

Brittney
07 Apr 2023
Chris did not bring enough utensils for each group. Eleven people had to use the same measuring cups, spoons etc. He didn't measure out the ingredients before had and/or did not have separate ingredients for each table, so again everyone had to use the same things. Because of this we didn't get to enjoy the dough making process. The teacher did everything which was not fun at all. He hero telling people to "not touch the dough" but would then go around and knead it himself. Last, he didn't have any seasoning for the pizza and didn't use marinara sauce, so the pizza didn't taste like anything, which is a big deal for a cooking class that is supposed to have a "chef" teaching. Also he under cooked the pizza. The class was a joke and I would like a full refund. I am sorry, not trying to be rude, just honest. This was not a good experience and it was not worth the money.

Avery
05 Apr 2023
Chef Chris was great. My son is an aspiring pastry chef who had lots of questions for him. He was very kind and answered all his questions. We learned a lot and had a great experience.

Heather
04 Apr 2023
Great fun!

Michael
03 Apr 2023
Another great class with chef Chris, with some classic Tuscan dishes and techniques both traditional and a little outside the norm for Italian cooking. Would definitely recommend!

Mark
21 Mar 2023
Chris was an awesome teacher!

Michael
20 Mar 2023
The class was fantastic - Chef Chris is both a great teacher and fantastic company, and the food was delicious. I'd gladly recommend it to anyone looking to learn a few recipes, and/or enjoy a wonderful evening!

Comfort
09 Mar 2023
Great class. However. I wish it was done per couple.

Devn
09 Mar 2023
Nobody used gloves everyone was touching each others food. Chef was pretty rude to one table. Process took forever don't come starving

Brenda
03 Mar 2023
Chris was personable and readily gave information and normalized French cooking. He was organized and we got four dishes done in the allotted time. The size of the class made it easy to relate.

Roslind
02 Mar 2023
The instructor is very sweet, nice, and knowledgeable. However, after being in a three hour class, my husband and I left without cooking or eating a pizza. The class was poorly timed, and the instructor could have done more delegating/had the class be more participative and making the pizza. The pizza oven was too small to accommodate more than one or two personal pizzas at a time and was in adequate for actually cooking the pizza. I would like to request a refund and will be contacting you shortly.

Tannyce
20 Feb 2023
Chef Chris was excellent! He made the cooking experience accessible for everyone no matter the skill level. He was very knowledgeable and personable and taught some great tips that I'll definitely be using in the future.

Aliyah
16 Feb 2023
Nice class

Alford
15 Feb 2023
Good class. Knowledgeable and passionate about cooking. Good experience making pasta

Aaron
14 Feb 2023
Ugh! I hate writing poor reviews... 1. Poorly planned (waited 30 minutes for water to boil) after noodles were made. 2. Sat on cheap folding chairs. 3. No kitchen environment (everything was prepped on folding tables in the back of a brewhouse, behind a tarp wall). 4. Dinner served on paper plates with disposable forks. 5. No protein (only noodles and sauce). 6. No pesto instruction. 7. Sauce came from a can. I expected more for $85 per setting and from a "Chef." What was advertised was not what was delivered. It flowed like a homeck class, not a Chef Culinary Experience.

Eric
13 Feb 2023
Great time!

Isabelle
13 Feb 2023
Chef Chris gave very thorough directions. We had a ton of fun, while learning something new, and the pasta was delicious too!

teyana
09 Feb 2023
great host and food!

Kathi
30 Jan 2023
What a great evening! Looking forward to taking more classes!

Sydney
30 Jan 2023
Great class! Enjoyed learning more about the way to cook pizza.

Trevor
28 Jan 2023
I wish the class sizes were capped at 15, besides that it's was spectacular.

Becky
26 Jan 2023
We loved being able to cook in a chill and fun environment! Was great to be able to ask any and all questions and have them answered. Super fun, We will do this again.

Destinee
22 Jan 2023
I had a blast in this class and despite the number of people he made sure that each of the tables was clear on what to do next, even in the noisy environment of the brewery. I would absolutely take another class with him—he was personable and fun to work with.

Jordan
22 Jan 2023
Very hands on!

Haley
22 Jan 2023
Absolutely wonderful and such a fun class!

Natalia
18 Jan 2023
Chef Chris did a great job teaching us the in and outs of pizza making. He is engaging and clear in his explanations. Had a great time enjoying wonderful beer as well. A great activity!

Tonya
08 Jan 2023
Good class, neat flow.

Adlin
02 Nov 2022
Great class!

Evan
23 Sep 2022
A great teacher & experience! Hope to do this again with Chris.

Nicholas
21 Sep 2022
Great and fun class

Kendra
21 Sep 2022
Chris was amazing! I loved that he open the floor to ask many questions and the food was great.

Warren
18 Aug 2022
It was great.

veronica
17 Aug 2022
Great experience! We will do it again. Chef chris explain every detail! I love it ❤️

Roseann
28 Jul 2022
Chef Chris was personable and knew his stuff. His explanations were good and concise.

Connie
25 Jul 2022
Thanks so much! The class was well presented, hands on and went way above my expectations. Can't wait to see what else Chef Chris is cooking!!

Pamela
17 Jul 2022
Fabulous presentation. Chef Chris is easy to follow and understand . I really enjoyed this class .

Deanna
17 Jul 2022
I learned so much from Chef Chris. I've spent a lot of time in Italy as as Italian professor but have always been daunted by the intricacies and the labor of making filled pasta. 90 minutes with Chef Chris changed that. This is not a class where you stand around watching someone else cook, or get asked to stir something and pass the bowl to the next student. In your own kitchen with your Zoom camera on, you make your own from start to finish. Just assemble your ingredients and minimal equipment and Chris walks you through the prep in real time. He is even able to give you quality checks by looking at your dough. Chef Chris also knows a lot about Italian food and culture, so the whole thing is a pleasurable learning experience. I don't know how we did all of this in 90 minutes, but I have ravioli in my freezer for at least two meals and another meal's worth of rough cut noodles for a rustic pasta. Highly recommended.

Karen
12 Jul 2022
He was friendly and spoke at the right pace so that I learned a lot. Also, he was considerate to show the camera at the right angle when he was doing his demonstration.

susan
24 Jun 2022
Chef Chris, We forgot it was Father's Day and unfortunately weren't able to attend your class. May we reschedule with you for another date/time please? Thanks so much! Steve

Adam
21 Jun 2022
Chef Chris was fantastic! He took his time and had patience. I am a newbie and he was good with all levels.

Arianna
20 Jun 2022
Chef Chris was very very thorough in his instructions. Finally feel like I understand how my pasta dough should look like. It was a great class to take. Highly recommend! Will take some classes in the future.

Jody
19 Jun 2022
Excellent, fast-paced class. I learned a lot!

Kathy
12 Jun 2022
Great time. Learned a lot.

Melissa
12 Jun 2022
This was a great class, especially for newbies like us. It was a lot of fun, we really appreciated how Chris explained everything in detail.

phyllis
01 Jun 2022
Super relaxed. Great food results. Great company around my table.

Lisa
18 May 2022
Chris was great! Answered all of my questions and taught me a lot!!!

Birgit
04 May 2022
Very fun and delicious. Chef Chris was knowledgeable and personable. We had a really good time making pasta and talking to the other participants.

Kevin
24 Apr 2022
Chris was great! Friendly, knowledgeable, and made it a very comfortable environment to ask questions. I look forward to taking classes with him again in the future.

Brian
15 Apr 2022
Excellent. Very informative.

Lisa
04 Apr 2022
Chef Chris was knowledgeable and engaging. Great to be able to ask questions and show him how our food was turning out.

Luiza
31 Mar 2022
It was a fun night and Chef Chris was very insightful about pizza. I really recommend!

Joe
14 Mar 2022
Chris is an excellent teacher! His instructions are very clear and approachable. Plus, he is a fellow MA native! We had a lot of fun and the ravioli we made were delicious. Definitely recommend!

Daniel
24 Feb 2022
Excellent I learned some new knife tricks

Jeanette
20 Feb 2022
Great class! Chris went at a good pace and we learned some things.

Dorothy
20 Feb 2022
He was easy to follow and I learned a lot from his knife skills class.

Michelle
18 Feb 2022
Three hours is too long for a class like this. Also, concerned that the tiramisu contained raw eggs, and we weren't instructed to buy pasteurized eggs for safety.

Susan
06 Feb 2022
Yes this class was great!!! Learned a lot and end product was wonderful!

Lori
06 Feb 2022
This was such a fun covid-friendly date!

Jessie
06 Feb 2022
Chef Chris knows what he's talking about, but he never left us behind — he shared great tips, checked on us by having us show our dough on camera when we weren't sure about it, and was just generally easygoing and fun to listen to. It was a great afternoon activity for our family.

Linda
31 Jan 2022
Fun class! Chris was very helpful with all instructions. He kept class moving at a good pace and kept everyone engaged!

Alyssa
30 Jan 2022
My fiancé and I really enjoyed the class! Chris was attentive and walked us through each step! The raviolis were so yummy!

SCOTT
28 Jan 2022
Great patience and communication. Fun regardless of the chilly weather and the food was great.

Emily
23 Jan 2022
Chris was great- good demeanor to lead the class, knew his stuff, and was patient.

Travis
23 Jan 2022
Chris was very upbeat and personable.

Ariella
23 Jan 2022
Chris was an excellent instructor. He has an amazing knowledge of cooking and can simplify it for us less inexperienced. He really takes his time and make sure everyone is on pace with the class. My husband and I loved taking this course from Chef Chris!

Richard
23 Jan 2022
Chris was great! He made the class fun and interesting. He took more time to with this newbie and got me up to speed. I recommend Chris and this great starter class! RE

Valeria
17 Jan 2022
This was a great class! Chef Chris was very friendly, knowledgeable, and fun! My partner and I had a great time :)

Julie
16 Jan 2022
Great chef.

Jessica
12 Jan 2022
Such a fun class with an experienced chef!

charles
03 Jan 2022
Was a no show. Confirmed with Karen by phone on Wednesday December 28th for the Jan 2nd class. She said there would be a zoom invite sent out on the day of the class. Never received it despite getting all other Classpop mails including this one to provide a review. Too bad because we had people coming over for dinner that afternoon and went ahead and made the recipe anyway with moderate success. Will be looking for a refund.

Kim
02 Jan 2022
Great experience! We can't wait to do another one!

Dominique
16 Dec 2021
Chris was extremely helpful, knowledgeable and friendly. He has a very patient and fun style.

Greta
16 Dec 2021
We really enjoyed the Pizza Cooking Class with Chef Chris. He demonstrated and explained each step and answered all of our questions, so we know all the ins and outs about pizzas now. The atmosphere was great as well, so we will definitely book another class with him!

Gabrielle
08 Dec 2021
The cooking class with Chef Chris was absolutely amazing! I couldn't have asked for a better experience and look forward to the next. Thank you Chef Chris for an experience we won't ever forget. I will (almost) never make boxed pasta again!

Daniel
05 Dec 2021
What a fun experience. We had our daughter do all the work while we watched. Her ravioli turned out delicious.

Rachael
02 Dec 2021
This was our first experience with pasta making and We had such a blast with Chef Chris ! Super fun and knowledgeable , we will definitely be doing another class.

Sam
26 Sep 2021
Chef Chris was outstanding with the heart of a teacher. Very patient, answered all my questions and allowed me to simple watch his technique. This was my first class and I will definitely do this again.

Marc
16 Sep 2021
This was a great class for sure. Pasta is hard, and mine definitely didn't turn out beautiful, but I gained some skills for making my own pasta from scratch and know what to do going forward. Thank you!

Will
16 Sep 2021
I was honestly skeptical of doing an online cooking class, but I was very surprised by the experience. The class size was small enough that we could ask questions as needed and Chef Chris did an excellent job of giving each of us individualized direction. I had a great time and the food was delicious! I would definitely recommend a class with Chef Chris!

Ashton
25 Aug 2021
Chef Chris was very knowledgeable and patient. He happily answered any and all questions and was very reassuring throughout the entire pasta making process. Unfortunately we got rained on, but we powered through it and despite the challenge of trying to avoid wet pasta it was still memorable and delicious. I would definitely take another one of his classes!

Alyssa
25 Aug 2021
Chef Chris was awesome, entertaining and knowledgeable on the makings of our pasta. 10/10 would go to another cooking class with him again!

Jeffrey
24 Jun 2021
Chef Chris was an excellent teacher. My friends and I had a great time.

Steven
23 Jun 2021
Chef Chris really knows his culinary craft and techniques. He was very patient and willing to guide us to the right processes. Very entertaining way to spend an evening and learn something along the way.

Jean-Pierre
08 Jun 2021
Chef Chris really does a good job explaining the process and some interesting facts as well. We enjoyed our class very much!

Melissa
03 Jun 2021
Great class!

Karen
30 May 2021
Really enjoyed our ravioli class. We made a second batch immediately after the class and had for dinner. Looking forward to trying again soon.

Katie
09 May 2021
We enjoyed it! Thank you!

Klb
19 Apr 2021
This was an AWESOME intimate class! Chris is an AMAZING chef and instructor- patient and thorough with giving direction. He had a surprise guest who sang and it was Wondeful!! Thank you for an amazing evening and I look forward to our next class!!

Cari
07 Apr 2021
Chef Chris was a wonderful teacher. I learned a lot, he was very practical, explained clearly, had obvious knowledge, and kept a great pace.

Nicole
04 Apr 2021
Great class I learned a lot !!

Karen
04 Apr 2021
This was our second virtual cooking class, so we are newbies with experience...LOL😅 Even our two teen daughters had fun today. We all agreed, Chef Chris set the perfect pace, as our last class felt a bit more overwhelming, and rushed. Chef Chris was professional, yet charming, making some fun comments about authentic Italian customs in cuisine. He left plenty of room for questions. The food was delicious, and we can't wait for our next class. Thank you so much 😊

Gina
28 Mar 2021
Great class, very informative!

Mickey
28 Mar 2021
I was never able to get logged into the class.

Anthonette
28 Mar 2021
Chris had such a pleasant demeanor, and was so methodical it helped when we ended up a little behind on chopping. For a leftie like myself, that was nice as I worked out holding my knife a little differently than most. It was a wonderful way to pass some time on a Sunday, and created a meal that not only fed a number of other people, but that was goin g to last us through the first part of the week. He closed with well-wishes for all of us which made us feel like we weren't just on a Zoom call; that we all now had something in common, and that was just pure class right there. You can tell he was an experience classroom teacher at one point who genuinely wanted and wants his students to feel successful.

Shane
28 Mar 2021
The class was awesome! I learned about making my knife skills a little better and the two dishes were fantastic. Thank you Chris for your words of wisdom and good coaching during this class. I will definitely take more!

Brandy
28 Mar 2021
Amazing! I learned how to properly use the chef knife! I feel like I can be a better cook now that I have learned this new life skill. Thank you Chris you are an excellent teacher!

Barbara
06 Mar 2021
Chef Chris did a great job today. He answered all questions expertly, made great suggestions for alternatives, and guided us well through all the steps. The recipes were easily followed, and the ingredients were not difficult to obtain. We just finished our dinner and thoroughly enjoyed it. We had the lasagna with a 2017 Grenache by Babcock called Love Among the Ruins. Later our Pear and Chocolate cake was paired with Demetria's 2017 Agno, a 100% Mourvèdre...great wines from California's Central Coast, Santa Barbara County. Yummm to the food and wine!!!! Thank you

Kirsten
17 Feb 2021
We had a great time! Chef Chris moved at a great pace, was very interactive, and we would definitely do this again!

Nickie
14 Feb 2021
Class was great! Chris did a fantastic job. It may have been learner caused, but it last 120 minutes instead of the posted 60.

Henk
14 Feb 2021
I would take this class again! Great educator - patience and great explanations! Thank you, Chef Chris!!! I'll be back! Henk

Lisa
14 Feb 2021
Never received the Zoom link!! Waste of time. Want a refund.

Kim
06 Feb 2021
What a great Teacher! The class was fun, interesting and with people from Coast to Coast. I hope to take more classes in the future Kim Bergeron

Jana
10 Jan 2021
I liked the class. Chris was knowledgeable. Our students interacted. Nice way to spend the afternoon.

Michelle
10 Jan 2021
Great experience. Chris walked everyone through step by step and answered all of our questions. Dinner turned out great!

Becca
24 Dec 2020
Recipes didn't match what was sent and what we used but Chris was patient with everyone and made the task easy enough to follow!

Robin
25 Nov 2020
Fun class, learn some tips, would do it again

Linda
22 Nov 2020
Loved the class. Chris is great!

Jacqui
27 Oct 2020
Great class! Ravioli turned out wonderful. He was very friendly and helpful, a couple people fell behind and he happily backed up and repeated for them. My only complaint was it was difficult to get the recipe in advance (the links sent out in the email didn't work), when I finally got them the night before, I didn't have the right quantities, so rushed back to the store to get extra. Turns out we didn't use the full quantity in the recipe (ricotta and spinach). So, making sure people have the recipe when they register, and adjusting the recipe quantities to what are actually used would be helpful! But I would take another class of his for sure.

Adriana
27 Oct 2020
It was nice! Just ask him to slow down and he'll be more than happy to give you as much time as you need to catch up or ask questions, you just have to let him know. Didn't really need exactly all the ingredients on the list but still worth trying it out.

Cathy
26 Oct 2020
We had a great time! Loved the class!!

Danielle
25 Oct 2020
Great instruction. Made me look like a chef....ME!! End result of the raviolis we made were fantastic!! Highly recommended

Cathy
25 Oct 2020
Chef Chris was a great instructor! We had a great time and our raviolis were amazing!

Kim
19 Oct 2020
This was so fun! My son and I had a blast! Chef Chris was fantastic, I highly recommend this class and Chef Chris.

Carolina
19 Oct 2020
He's amazing 😉 great class - We enjoyed so much!! Thank You Chef Chris 🙏🏼

Nora
16 Sep 2020
I purchased this class as an anniversary gift for my parents. They enjoyed the class. I was disappointed to hear that they purchased all the ingredients on the list, only to have the chef skip one of the recipes. They are left with unused ingredients they are unfamiliar with.

Mary
13 Sep 2020
Great class. Chris went at a good pace and answered all questions as they came up. Definitely glad I took it

Brandi
13 Sep 2020
It was my first time making pasta from scratch and participating in a virtual cooking class. It was for my bday weekend. I had fun! Chef Chris was pleasant and helpful.

Barb
13 Aug 2020
Was fun and learned how to make fettuccini snd a couple of great sauces!

Suzanne
12 Aug 2020
Such a fun and delicious time!

Jessika
28 Jul 2020
Chef Chris was an excellent teacher! My internet dropped for about 5 minutes and he quickly recapped what I had missed, quickly bringing me up to speed. I look forward to doing more classes with Chris!

Gretta
27 Jul 2020
It was a great class! My only complaint is that we had to stay on mute due to echoes. Several of my coworkers signed up as a way to spend an evening together, but we couldn't talk.

Andrea
26 Jun 2020
Great class! Chef Chris was great. He gave us a little background history on where some of the food we discussed came from.

Dania
22 Jun 2020
Great instruction, clear and precise, delicious Ravioli, made again two days later!

Kathy
21 Jun 2020
Chef Chris was great. Made it very easy to learn.

Paula
19 Jun 2020
The class was well-organized and Chef Chris was easy to follow. He answered questions and gave tips along the way as well as at the end. The food turned out delicious. My family loved it!

David
19 Jun 2020
Good class but I was confused about the amount of filling to dough.

David
13 Jun 2020
The class was cute and a fun idea, but the instructor Chris was disappointing. He didn't instruct us to leave our eggs out at room temperature before the class began, which led to his pasta dough being much different from ours and several of the other participants which was a huge factor throughout. He also flew through many of the steps very quickly, used some ingredients that weren't on the list, didn't use some ingredients that were on the list, and didn't ever actually cook/finish the dish with us (the class ended before that).

Amanda
10 Jun 2020
Chris did a great job,explained things clearly , allowed time for questions and was easy to follow. My only criticism was that I thought the class was an hour and it was two hours

Andrew
09 Jun 2020
Excellent class! Great food

Katie
07 Jun 2020
Chris was very knowledgeable, and it was easy to follow along! I bought this class for my mom for Mother's Day, and we did the virtual class together. It was a great way to spend time together!

Amanda
07 Jun 2020
It was a great class; I learned a great deal about making pasta! It's a lot of work. Chris was great taking all questions gracefully. I felt hesitant to ask questions taking so many other people's time but was glad to hear others questions that I wondered too. Thank you it was a delightful class.

Ada
06 Jun 2020
Highly recommended class. The class is engaging. Chris managed to respond to all the questions and to pay attention to the needs of each participant. The ravioli are delicious. Thanks Chris.

Joe
21 May 2020
Great job!

Emily
19 May 2020
This class was awesome, thanks for answering questions and teaching us something new!

Sara
18 May 2020
My boyfriend and I loved taking the class! It felt like we were on a date and appreciated learning some new knife skills. Thank you for offering this virtually- it was a lot of fun and we look forward to taking a second class!

Shannon
17 May 2020
The class was great, maybe a little more time to cut if you're cutting the whole portion for recipe. Learned good knife skills and enjoyed the recipe.

Betty
16 May 2020
I did not like the class. It was my first time making raviolis and I did not have the proper trained to make it . I was frustrate and loss all my ingredients

Stacey
10 May 2020
Great class!

Shellie
10 May 2020
Thank you so much it was a wonderful class! They turned out so good!

Jai
20 Feb 2020
Had a great time!

Anna Kay
04 Feb 2020
Chef Chris did a great job leading a group of mixed experience to a successful and delicious result! Thank you!

Jon
14 Jan 2020
Chef Chris is very personable and knowledgeable and did a great job managing our 15 person team. He walked us through the process, gave us tips on both cooking there and cooking at home and shared his experiences and knowledge. The pasta and sauces were very good and the team really enjoyed interacting and having fun. Venue at a brewery was also good with Chris providing "beer breaks". Reason for 4 stars instead of 5 is because we scheduled for 6:30-8:30pm but didn't start until after 7pm and didn't eat until after 9pm.
Outside Reviews for Chef Chris

Holly R.
15 Aug 2020
My mother and aunt absolutely looooved this class ? Said it was well organized, fun and informative !!!!! Their ravioli dishes came out so beautifully!!! Thank you very much !!!

Liz
17 Oct 2019
Chris was a revelation. We went into this experience not knowing what to expect and were so happily surprised. Had no idea a cooking class could be so much fun! He was part of the experience, he was incredibly knowledgeable, and great company. Along with this the food was incredible. Suggest a million times. Will go again and bringing friends.

Dylan
17 Oct 2019
Chef Chris was both friendly and knowledgeable. He made learning the techniques a fun experience that will stay with us. Thanks for a great time!

Robert
17 Oct 2019
Chef Chris was awesome. This was a surprise date for my wife. The food was great, the experience was hands on and Chef Chris was very engaging. Will definitely do this again.

Rachael
17 Oct 2019
Chef Chris is professional, knowledgeable, and so friendly! You can tell he is passionate about what he does and it shows in his skills, how he teaches, and the food! We had the best date night in taking his cooking class - I would recommend him to anyone!

Daniel
17 Oct 2019
Great class. Chris is very engaging. Fun way to meet some new people. Food was excellent!

Deborah
17 Oct 2019
My husband I had a wonderful time. So much so that when it was over I was surprised the time had passed. The food was fun to make. Miracles really do happen. This was a Christmas gift from my husband and he got a lot of points :) What a great gift. I look forward to doing it again.

Daniel
17 Oct 2019
This was a great experience! Would not hesitate to book again. Delicious food and Chris was so helpful and personable. I've taken a few cooking classes in the past but this is the first one that has inspired me to go out and buy new kitchen equipment in order to replicate the delicious food we had.

Meredith
17 Oct 2019
Chris made learning so easy and fun!

Shadé
17 Oct 2019
This was a great experience for me and my co-workers. I don't really like tomatoes, pasta, or coffee, YET I ate everything single thing we made because it was absolutely delicious. I never knew how good homemade bruschetta, spaghetti, and tiramisu could taste. Chris broke the recipes down so well that I feel confident I could go home and do all of it myself. I learned so much from him and can't wait for our next class with Chris.

Fevi
17 Oct 2019
Cooking with Chris was a great experience... From the cooking, the conversation, the atmosphere and overall experience... Everything was phenomenal. He gave us a great experience and an amazing memory. He definitely knows what he is talking about and we plan to cook with him again.

Neda
17 Oct 2019
Chef Chris was VERY knowledgeable about his craft and educating us on the food, preparation and even the rich history of the food's origin! He was very courteous and patient with those who do not cook. He guided us through several hands-on tasks, ensuring that we enjoyed the event. He even took care to ensure our dietary needs were met. The BEST part was that the outcome was a delicious meal our team enjoyed eating :-) We had an amazing time and would definitely recommend.

Kevin
17 Oct 2019
We really enjoyed our experience with Chef Chris. It was an intimate setting so everyone could learn from it. Chris was extremely knowledgeable and answered all our questions thoroughly. I also like the style of teaching where we're not taught to just follow a recipe, but instead taught to cook by scent and taste. We thoroughly enjoyed the experience and plan to return again. Thanks!
$ 125 Per person
all-inclusive: 3-hour class, meal and taxes.
---
Event location: Atlanta
Chef's Place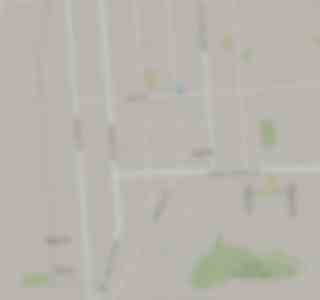 Exact location is provided after booking.
Meet your chef
---
Chef Chris was working as an Italian teacher at UC Berkeley when he discovered his passion for cooking. Ever since then, he has been following his passion of cooking and teaching with a focus on regional Italian cuisine. He even co-founded a culinary event business to highlight his skills. Chef Chris teaches an array of different highly regarded cooking classes, many of which are created for corporate teambuilding. He also currently provides walking food tours of Little Italy.
Other Cooking Class Experiences you may like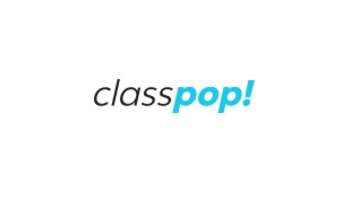 AS SEEN IN




YOU'RE IN!
Thank you for signing up for our mailing list.
© ClasspopTM Phone: 800-385-0675
US HEADQUARTERS:
1390 Market St, Suite 200
San Francisco, CA 91402