33 Unique, Fun Gifts for Married Couples in 2023
Last Updated on Aug 29th 2023
| 0
Buying a gift for a friend is fun and easy because you know the person so well, but what about gifts for married couples? Focusing on meaningful gifts for married couples is a great way to show your support for the family unit and not just the individual players. 
The best gifts for married couples are things that will help them spend quality time together. For married couples that are also parents, the gift of time as a family is also one of the best things you can give.
This list of fun and useful gifts for couples has unique ideas that they'll really appreciate. We've got some ideas for romantic gifts, including gifts for newlyweds.
We've also hunted down gifts for couples who have been married for a long time and creative solutions when you need gifts for people who have everything. Let's get started!
Jump to Section
Creative Gifts for Married Couples
1. Paint and Sip Together
If you've done a paint and sip event, it was probably with your girlfriends and not your spouse. Signing up for a paint and sip near you, like paint and sip in Denver or paint and sip in Chicago, has plenty of romantic potential.
It's a quiet night where neither of you has to make a decision, you both get to have control of your expression and you get to sip good wine at the same time. 
Paint and sip is a great low-key date night idea for couples who love art. Why not check out paint and sip in NYC to see what styles are on offer for a unique gift for crafters?
2. Pottery Classes
Let's assume that you've seen the movie Ghost. The pottery scene is one of the most scintillating and romantic movie scenes ever. Demi shouldn't have all the fun, so see if you can find pottery classes near you and bring the movie to your own life. 
Pottery classes in Boston will encourage couples to understand how a gentle touch makes all the difference while pottery classes in Houston might focus on how to build something that lasts as a team.
Pottery classes in Los Angeles can help you appreciate that everything in life is delicate and it only takes the most subtle interference to throw things off balance. 
3. Get Into the Swing
One of the best gifts for married couples is to buy them a series of dance lessons. This is the kind of gift couples might not select for themselves, but that they will treasure for a lifetime.
Dance classes in Las Vegas are perfect for couples who love nightlife and want to learn a few new moves while dance classes in NYC can focus on teaching couples to slow down and look each other in the eye. 
One of the benefits of going to a class, like dance classes in the Bay area, is that you'll have a professional instructor who can teach you how to find your rhythm as a couple. There are always online dance classes if this gift for married couples makes more sense to do at home.
Join our email list for exclusive deals, local events and fun inspiration for living a more creative life.
4. Customized Photo Album
Photo albums make great gifts for married couples and it's a gift that shows you've really put some thought in. Truth be told, it takes no time at all to review their social media pages and upload photos of their fondest memories into an album maker like the ones on Shutterfly.
If you can't find enough photos for a whole album, consider picking one really great photo of the couple and having it blown up and framed instead.
5. Push-Pin Travel Maps
Push-pin travel maps are fantastic gift ideas for married couples who love to roam the world. Etsy offers dozens of different options for any budget. The couple can not only reminisce about the places they've been, but they can also push in pins for future wish-list trips.
According to Life Hack, there are tons of reasons why couples who travel together stay together including that it strengthens the relationship and ignites romance.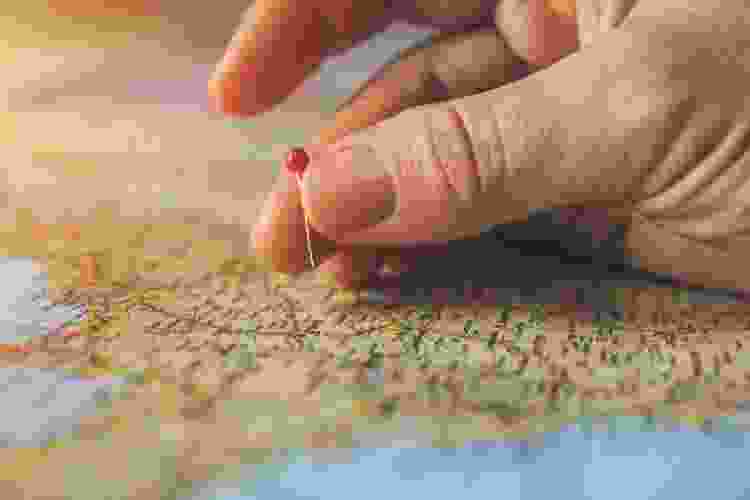 6. Personalized Wine Tags
How many times a year do you go to someone's house for a party and bring a bottle of wine? By the end of the night, the host has an entire collection but doesn't know who brought what. Personalized wine tags are easy to buy on Zazzle or Etsy, and they make great gifts for wine lovers and wine gifters.
7. Personalized Front Door Mat
Welcome mats with the family name are easy but thoughtful home décor gifts for married couples. Even if they already have one, door mats wear out and it just feels good to put a fresh one out each spring.
Order a personalized doormat from Frontgate, and peruse the rest of their catalog to find lots of other gifts for new homeowners too.
8. Couples Christmas Ornament
The perfect Christmas gift for married couples is a family keepsake ornament. You can go with a family or couples photo-holder ornament, or something more symbolic, like this Two Turtle Doves ornament from Patience Brewster's 12 Days collection.
Personalization Mall is also a great place to shop for gifts for married couples if you want something you can put their last name on.
9. Season Tickets
Is your favorite couple die-hard about their favorite team? Knock it out of the park with the gift of season tickets. This might be a bit more than you budgeted for when it comes to pro sports, but many cities have minor league or farm teams in baseball, soccer and even rugby that need local support.
Or consider season ticket packages for the symphony or for the theater. Gift certificates that cover multiple movie nights are also great gifts for married couples. 
10. Matching Monogrammed Pajamas
What are examples of wedding gifts that new couples will love? Matching PJs are a must-have gift for married couples. Ideally, they should be flannel onesies. If you want something a little classier, try his and hers from Eberjey brand which was featured in Vogue.
Foodie Gifts for Married Couples
11. Team Up in the Kitchen
Is there a couple you know that always eats out? One of the best gifts for married couples is online cooking classes. If neither member of the pair has any culinary skills, then learning together can be both fun and romantic, not to mention useful.
Cooking classes in Houston might be a great gift for married couples who are more meat-and-potatoes while cooking classes in Portland and cooking classes in Tucson will offer totally different types of menus. There are cooking classes near you that will have ideas for every appetite.
12. Toast to Each Other
A great gift for married couples is to sign them up for virtual wine tastings or online mixology classes. With wine tastings, couples will learn more about their personal preferences and how to pair wines with food.
Cocktail enthusiasts can learn how to mix at home so they can surprise their partner with a proper cocktail after a long day. Either way, this gift for married couples will have them toasting to one another, and makes the perfect five senses gift for taste.
13. Picnic Basket
Picnics are a very underutilized romantic date idea for married couples, so picnic baskets make great gifts. This is almost certainly something they don't already have, and there's something about a tidy little picnic basket that just beckons you to get out and enjoy some fresh air.
Check out gift-worthy picnic baskets at Pottery Barn, and throw in a nice blanket and a bottle of wine to go with it.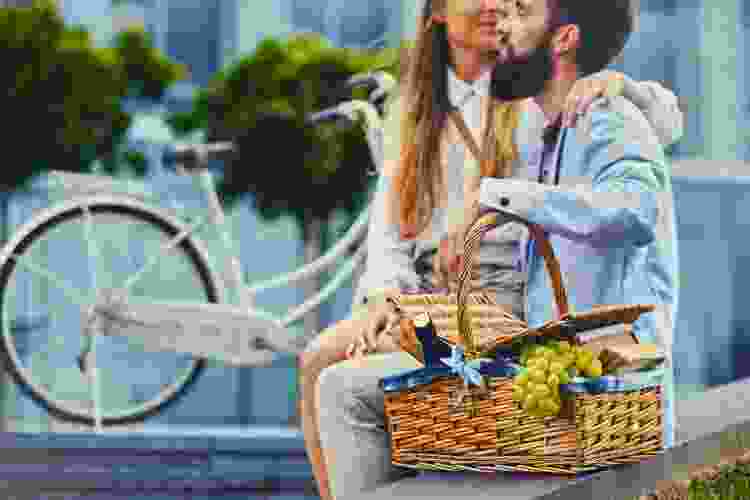 14. Fondue Set 
While the fondue pot was a popular wedding gift in the 1970s, it's really disappeared since then. Most people are not too excited about the idea of heating up a pot of peanut oil at home, but a chocolate and cheese fondue kit is definitely something that makes a fun gift idea for married couples who are up for something new.
Check out Food and Wine's round-up of the best fondue pots and combine that with some ingredients and recipes for cheese or chocolate fondue at home.
15. Matching Dinner and Flatware Set
If they didn't do the wedding registry, then they may have missed out on getting a set of matching dinnerware and flatware. This is a really great gift for married couples who like to entertain so they won't have to serve guests on mismatched or chipped plates from their younger days.
A starter set from Our Place is modern but simple and comes in a variety of classic colors. You could also consider a set of Caraway cookware, which is not only gorgeous but made with natural ceramic and not toxic Teflon.
16. Quality Olive Oil
As far as kitchen hacks go, introducing real extra virgin olive oil into your life is a total game-changer. From dressings to marinades to just a drizzle over finished dishes, real olive oil makes all the difference.
Olive oil tastings make great gifts for married couples, but if you just want to deliver a package of lusciousness try this authentic olive oil from Round Pond Winery in Napa to get them started. 
17. Espresso Machine
An espresso machine is another one of those gifts for married couples that everyone wants but few actually splurge for. The crème-de-la-crème machines are hundreds of dollars, but even the biggest coffee snob will probably be thrilled with a mid-range option.
Don't forget to include some fair trade espresso beans and links to how-to videos on YouTube for the best experience.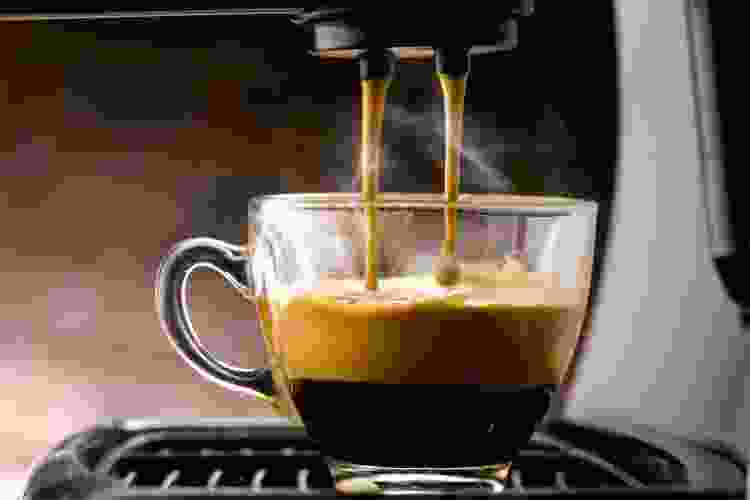 DIY Gifts for Married Couples
18. Ikebana
Do you know a couple with green thumbs? Help them take their skill to a new level by gifting virtual flower arranging classes. The art of ikebana is not only a functional relaxation gift for couples that have fresh flowers and cuttings to display, but it's essentially a form of meditation which all married couples can benefit from. 
19. Closet Redesign
One of the common issues that married couples have is how to share the closet space. Working with a professional consultant that can help you rework and maximize your existing space is a great gift for married couples who want to gift something to each other. 
20. Landscape Refresh
One of the best gift ideas for couples who have everything is to help them find more ways to just spend time together, like on DIY home improvement projects.
Pretty much anyone could use a little help when it comes to dressing up their landscaping, so how about gifting a consultation with a landscape artist? The couple will still have control over the budget, and they might even do the work themselves, but you'll have given them a place to start. 
21. Build Garden Boxes
Every spring, we are renewed with hope about the potential for this year's garden. But managing an in-ground garden is hard. Most people have more success and get more enjoyment from raised garden boxes.
There are lots of planters and raised beds in a wide range of sizes that you can buy, and they make great gifts for married couples who are already into gardening or those who want to try it for the first time. You could also just gift a garden box kit and let the couple DIY it.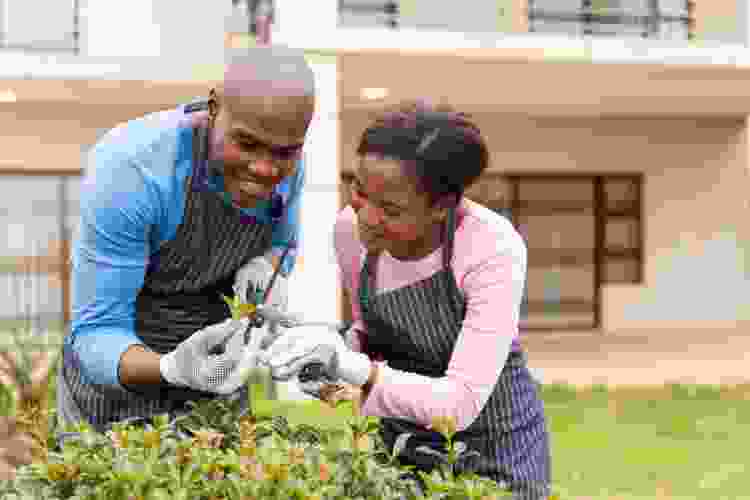 Unusual Gifts for Married Couples 
22. Game Night
When the marriage is overdue for a bit of fun and games, the perfect gift for married couples might be a gift certificate for virtual game nights. They can choose from something simple like online trivia games, which encourage healthy competition, or they can team up for virtual scavenger hunts.
Need something that really boosts teamwork? Try virtual escape rooms for something a little more intense.
23. Skills Classes
Let's explore some gift ideas for couples to do together. Pick something that both people are interested in but that neither has ever tried, like woodworking classes or glass blowing classes.
It levels the playing field when neither person has an advantage. Love crafts? Sometimes something simple like sewing classes is just what a couple needs to slow down the pace for some quality quiet time together. 
24. 50 Shades of Grey
It is possible that there are people out there who still haven't read 50 Shades of Grey. There is no doubt that gifting this book can be a game-changer gift for married couples.
They'll blush at first, but they'll thank you later. If you don't think reading will do the trick, send them a link to the trilogy on Netflix instead.
25. Money Tree
Every couple could use a little extra cash, so one idea is to just give them some. Don't have extra cash to spare? A money tree is a more symbolic gift idea.
The money tree sends good tidings for prosperity, it is low-maintenance and it grows well indoors. It's an unusual gift idea for couples but it's a positive energy gift that sets an intention for abundance.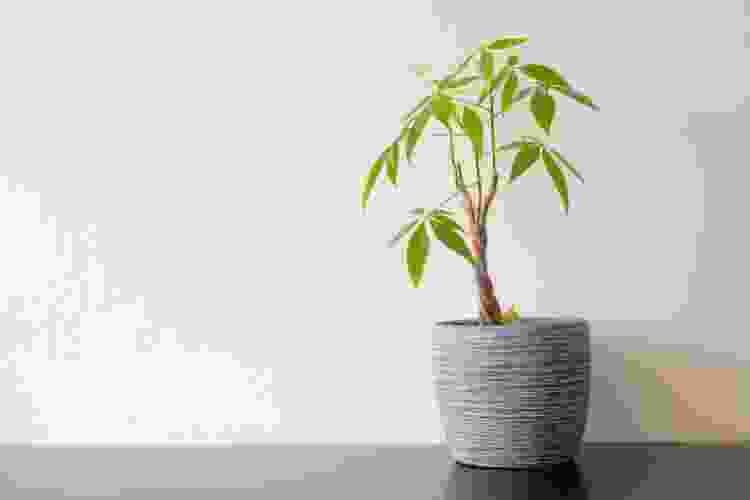 26. Couples Massage Class
What do you get a married couple for Christmas that they probably won't buy themselves? An easy and obvious gift for married couples is a gift certificate for a couple's massage.
Experience gift cards are always a good choice, but instead of gifting a massage how about the gift of instruction on how to massage each other? 
27. Babysitting or Petsitting Services
Any parent knows that the absolute best gift for married couples with kids is a few hours of free babysitting or petsitting.
Whether you offer to do it yourself or commit to a once-a-month routine, giving parents the gift of a night off is truly one of the best gifts for married couples or gifts for dog lovers and pet owners that friends can give.
28. Relationship Analysis Tarot Reading
What's in the stars for the happy couple? Relationships are alive and ever-changing just as each individual human is. Clarifying the connection can be a great way to revitalize a relationship. 
In a relationship analysis, there will be time to explore what is going on with each individual partner and how that will affect the strength of the relationship as challenges and hard times inevitably arise.
If you can't find a tarot card reader that can do relationship analysis in person, check out Tarot.com for some simple online options. 
Luxury Gifts for Married Couples
29. Buy Bikes
Biking is one of the most popular things for couples to do together that also offers some exercise. Getting a couple of basic bicycles for doing short excursions isn't as outrageous cost-wise as it might first seem.
There are many shops that refurbish and sell bicycles, and they likely rent bicycles too. Gift certificates for new bikes are a generous but functional gift for married couples who need to get their wheels turning.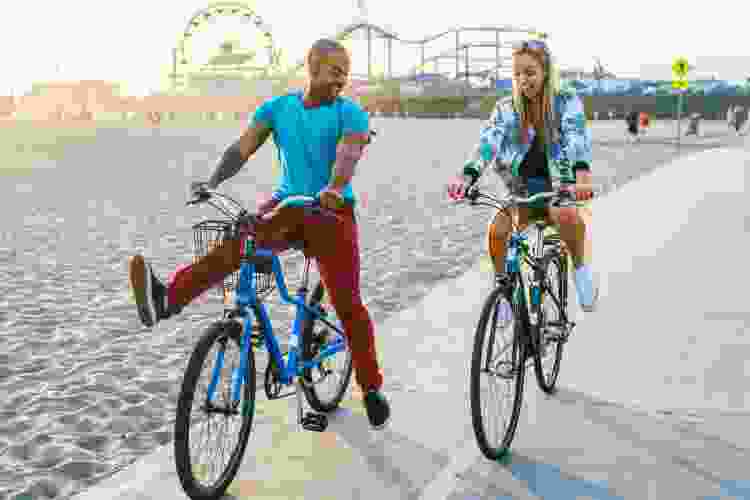 30. Neato
You've heard of Roomba, now meet his British brother, Neato. There are several robot vacuums on the market, but when you compare, Neato beats out Roomba and Samsung in several categories.
Robot vacuums aren't cheap, but they are great gifts for married couples no matter which one you go with because it's something couples probably wouldn't buy for themselves.
31. Gift a Cruise
Gifting a cruise is a pretty extravagant gift, but sometimes getaways are the best gifts for married couples who really need a break.
You don't have to try to plan this without the couple's involvement. It's more fun to surprise them with a homemade card or gift certificate and then let them bond over choosing and booking the actual cruise themselves.
32. Cleaning Service
Yes, getting a cleaning service is a more expensive gift for married couples than a robot vacuum, but it also does laundry and windows, which a robot does not.
Contact a home cleaning service and arrange for a one-time full-house experience. This is a great luxury gift for married couples who work long hours, and also for couples with kids.
33. New Bed Linens
This gift for married couples might be the one we all want to give ourselves as well. There is simply nothing better than a brand-new set of super high-quality bed linens to put a couple in the mood.
Go all out with high thread count sheets and include a new set of fluffy bathrobes to go with it. This bed linen round-up from New York magazine covers some of the most luxurious options available.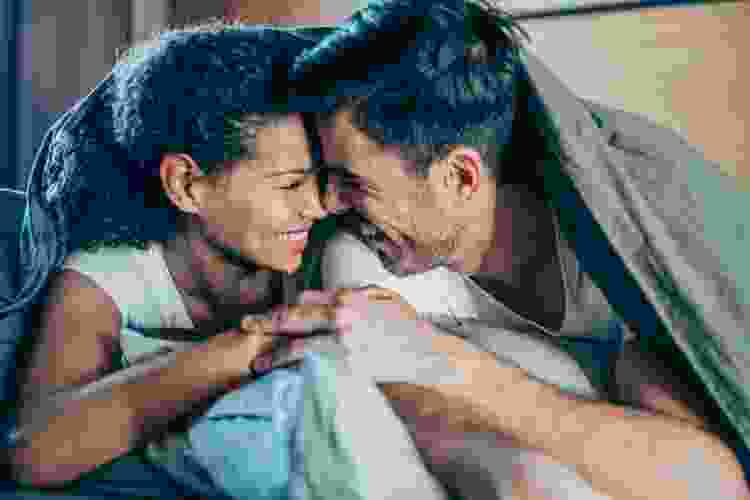 If you are the parents, friends or even kids of a special couple, finding the right gifts that both halves will love isn't always easy.
Hopefully, this list of gifts for married couples gave you some fresh inspiration not only for the couples in your life but also for your own relationship. In the end, anything you give will be appreciated because it really is the thought that counts. 
For even more fun gift ideas, check out other experiences happening on Classpop!