53 Best Family Gift Ideas They'll Actually Use and Enjoy
Published on Sep 16th 2022
| 0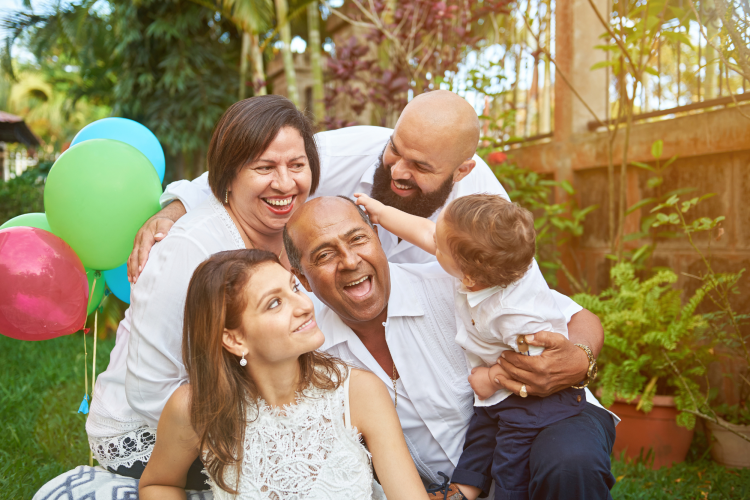 With multiple personalities and preferences to consider, finding family gift ideas that everyone will enjoy may seem easier said than done. Although it can be challenging to choose a gift that appeals to a range of ages and interests, the most meaningful gifts are the ones that bring the whole family together.
So, what makes a good family gift? When considering family gift ideas, be sure to think about location, ages and lifestyle including factors such as living space and shared hobbies.
What's the best way to find the perfect gift? As many families opt for experiences and thoughtful gifts, some have adopted the three gift rule: something they want, something they need and something to read. This system shifts the focus from quantity to quality with meaningful family gift ideas that create memories, strengthen bonds and encourage time spent together.
From creative and personalized family gifts to do-it-yourself items and ideas for foodie families, here are 53 of the best family gift ideas they'll actually use.
Jump to Section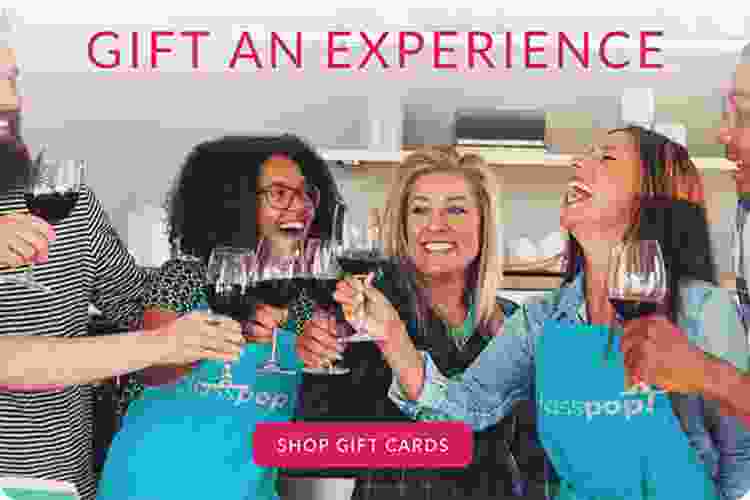 Creative Family Gift Ideas
1. Pottery Classes
Interactive family gift ideas give recipients a chance to spend time together with creative activities the whole family can participate in. Hands-on experiences like pottery classes teach families a new skill while making memories together.
They can transform unfinished pottery into colorful keepsakes with pottery classes in Boston, learn the basics of throwing clay with pottery classes in the Bay Area, relax with outdoor pottery classes in San Diego or explore the world of pottery with sessions at a local studio.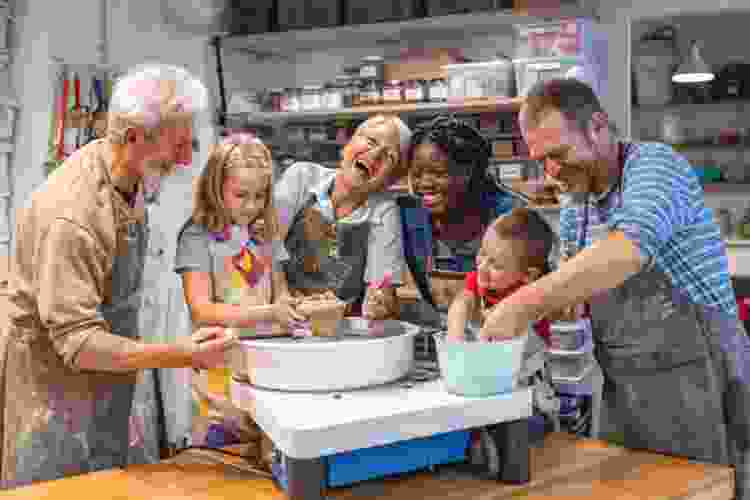 2. Paint and Sip
For a family gift idea for empty nesters, couples or families with adult children, consider paint and sip in Orange County, paint and sip in Portland, paint and sip in Boston, or in your area.
Perhaps Mom and Dad could benefit from a creative evening out while the kids get some time away from their parents. Paint and sip is a great way to relax and recharge.
3. Painting Classes
Painting classes are the perfect gift for creative families. Celebrate gatherings such as birthdays or other special occasions with fun, interactive painting classes. Online painting classes offer guidance in a wide range of techniques without having to leave the house.
4. Drawing Classes
Families with kids who love to doodle might enjoy the gift of drawing classes. Explore online drawing classes to find interactive lessons suited to any age from cartooning or portraits to free drawing and kid-friendly sessions.
5. Karaoke Microphone
Karaoke is a fun and entertaining activity families can enjoy together any night of the week. Along with their favorite tunes, a karaoke microphone lets them become the star of the show in their very own living room. Get two for a harmonious duet or friendly lip sync battle.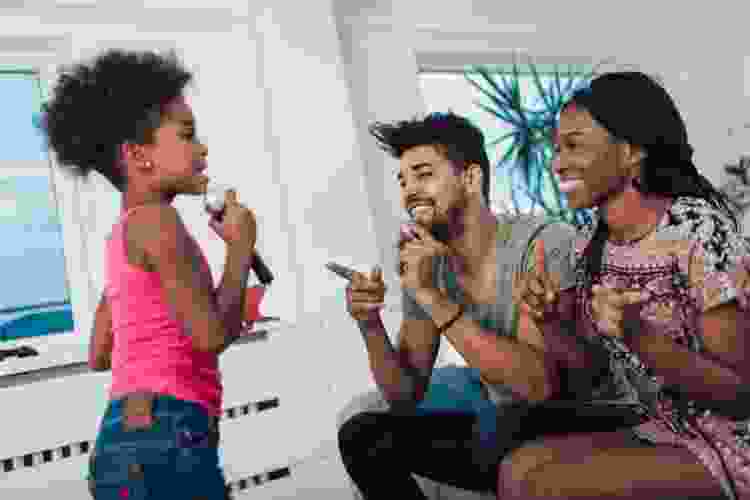 6. Piano Play Mat
Musical families will love jamming on a piano play mat. Kids can work together to harmonize or entertain themselves while creating a cacophony of sound on a giant, musical play mat. These make great interactive gifts for families with toddlers who can also participate in the music-making fun.
7. Mini Projector
A versatile family gift idea like a mini projector gives families a way to show off their favorite memories with home videos, enjoy family movie nights, level up sleepovers or dance along with their favorite internet sensations.
Foodie Family Gift Ideas
8. Cooking Classes
Cooking classes teach important life skills while creating memories and offering opportunities to explore different cultures through food, making them one of the best family gift ideas.
They can learn a wide range of culinary skills such as how to incorporate fresh herbs in the kitchen or make artistic desserts with cooking classes in Portland. Cooking classes in San Antonio invite them to discover authentic Spanish tapas or the retro dinner party classic, fondue. Browse the diverse selection of culinary skills and cuisines they can practice with cooking classes in Dallas or cooking classes near you.
9. Online Cooking Classes
Cooking and enjoying more family meals together is a silver lining of the lockdowns that were common as the world grappled with Covid-19. Some of the most meaningful family gift ideas during covid and beyond are online cooking classes that allow families to learn and cook together from the safety and comfort of home while injecting some new skills and ideas into the weekly dinner routine.
In his interview with NPR, food writer Sam Sifton discusses the mental and emotional benefits of family mealtimes as well as a few ways people have been getting creative in the kitchen throughout the pandemic. Get inspired to explore different cuisines and learn tips and tricks from professional chefs with the gift of online cooking classes.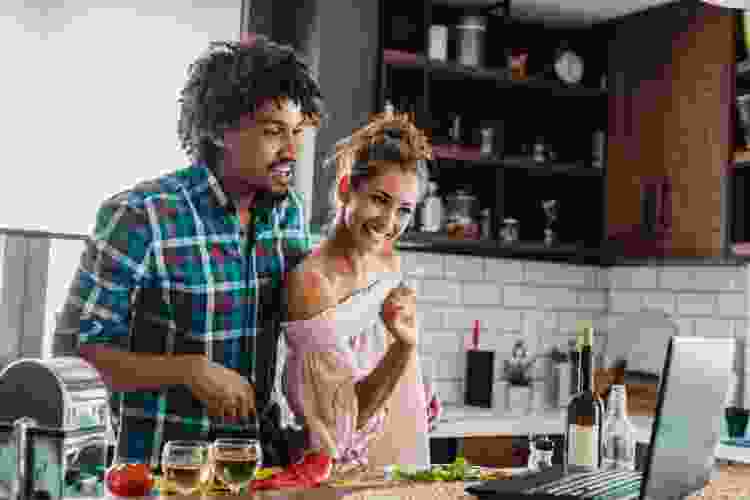 10. Online Mixology Classes
Online mixology classes are a fun way to commemorate family gatherings with kids who are grown or provide parents with a unique experience away from the youngsters.
With the guidance of talented mixologists, they will love crafting signature cocktails while learning how to combine fruits, syrups or bitters with different spirits to create classic and innovative beverages.
11. Virtual Wine Tastings
A family gift idea perfect for empty nesters, couples or family reunions is virtual wine tastings. Explore different varieties and styles of wine from around the world or discover how each wine pairs with cheeses, chocolates or world cuisines.
12. Family Cookbook
A place to gather cherished recipes is the perfect gift for foodie families. Filling a family cookbook with the recipe for grandma's signature dinner rolls and the secrets to mom's perfect chocolate chip cookies is a great way to pass these special memories from generation to generation.
13. Pizza Oven
One of the best family gift ideas for the whole family to enjoy is a pizza oven. With this special gift, they can have or host gourmet pizza nights where everyone can choose their favorite toppings or they can get creative and use it to cook breads, barbecue and even desserts.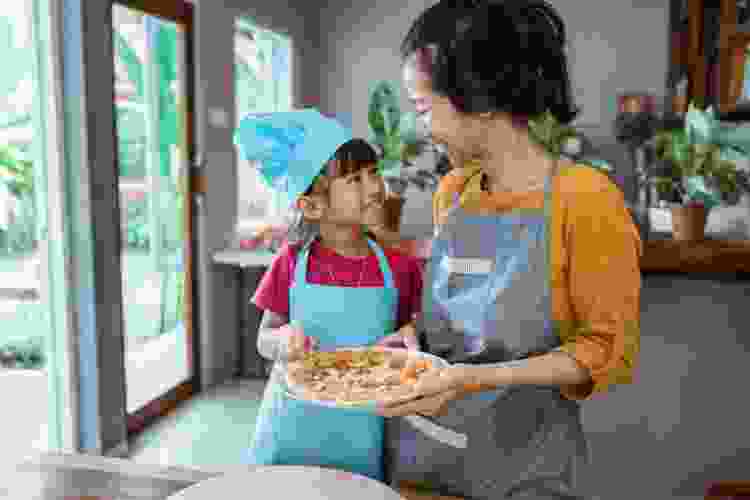 14. Ice Cream Maker
With a classic ice cream maker, the family can enjoy the iconic summer treat without having to pack in the car and head to the nearest scoop shop. They can also get creative with their favorite flavors and mix-ins while enjoying their cold and creamy, homemade dessert.
15. Food-Making Kit
From sushi-making kits or DIY bubble tea to homemade churros or everything you need to get started in molecular gastronomy, food-making kits are excellent gifts for foodies.
With specially curated kits available for a wide variety of cuisines and concoctions, you are sure to find the perfect gift to suit nearly any taste and culinary interest.
16. Food Subscription Box
From a wide variety of meal kits and specialty ingredients to curated selections of international snacks, the possibilities are nearly endless with these fun, foodie gift ideas.
A food subscription box can be a lifesaver for busy families or introduce them to new ingredients, snacks and cooking styles. Subscription boxes are also an easy way to send gifts to families who live in a different town or state.
Unique Family Gift Ideas
17. Photography Classes
Families who love collecting photos or sharing moments and memories on social media will likely enjoy unique family gift ideas like photography classes. From beginner basics to mastering photography for social media, in-person and online photography classes will help them enhance their skills and unleash their creativity.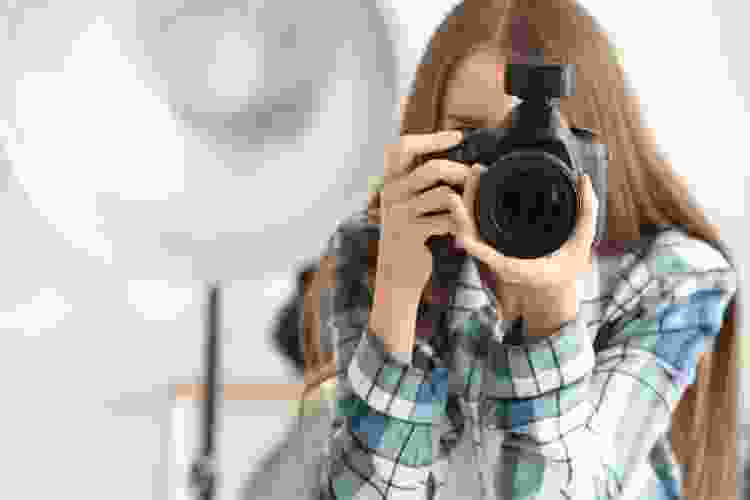 18. Acting Classes
In-person and online acting classes are truly unique gift ideas that offer an unexpected way to connect, build communication skills and tap into a wide range of emotions through traditional acting exercises or improv.
With classes and levels available suited to children and adults, acting classes are a great way to foster self-awareness, grow their confidence and enhance their ability to adapt.
19. National Parks Pass
Encourage them to explore the great outdoors with family experience gift ideas like a National Parks Pass. The America the Beautiful pass is an annual pass that allows entry to national parks and federal recreational lands such as forests, lakes and monuments with proceeds used to improve and enhance visitor services.
20. Museum Membership
A museum membership is a unique family gift idea that allows them to spend time together in a safe and educational environment while developing their interests in history or science and supporting local institutions.
Family experience gifts give cherished memories and can build a connection to their community. Some other membership gift ideas might include a local attraction, botanical garden, art gallery or zoo.
21. STEM Activity Set
Family gift sets focused on STEM skills including science, technology, engineering and math are thoughtful gifts for families with toddlers and young children.
The National Inventors Hall of Fame notes that kids as young as one year old can receive developmental benefits from participating in STEM activities and play.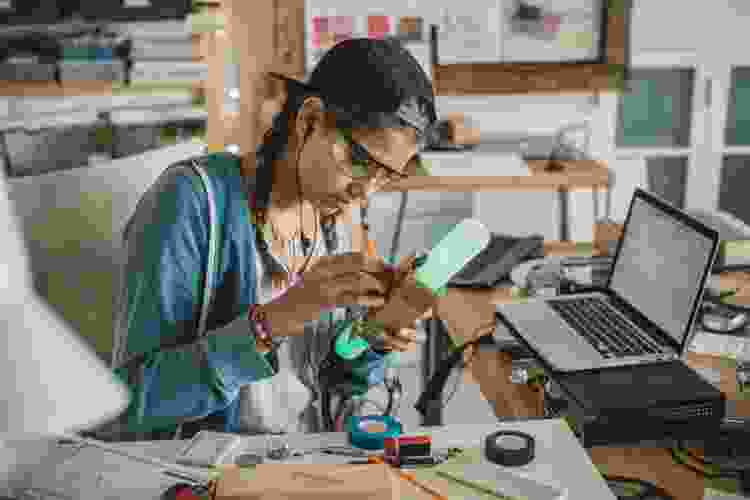 22. Video Doorbell
Having a video doorbell is becoming an essential piece of home security as well as the source of some hilarious and shocking viral videos. This family gift idea gives them peace of mind whether they are out of town or waiting on a special package.
23. Digital Photo Sharing Frame
They can enjoy all of their favorite photos without taking up every inch of wall space thanks to digital photo-sharing frames. With some varieties of this digital photo album, they can share images directly from their smartphones for display. This interactive piece of decor is a great place to keep family memories and makes a fun conversation starter.
24. Smart Speaker
From playing their favorite music to keeping track of the grocery list, the entire family can benefit from the gift of a smart speaker. A voice control option for smart devices throughout the home can also make life around the house a little bit easier for parents.
25. Telescope
Introduce them to the wonders of the galaxy with family gift ideas like a telescope or even a good pair of binoculars for star-gazing. They can view the solar system up close with these unique family gift ideas for the whole family to enjoy.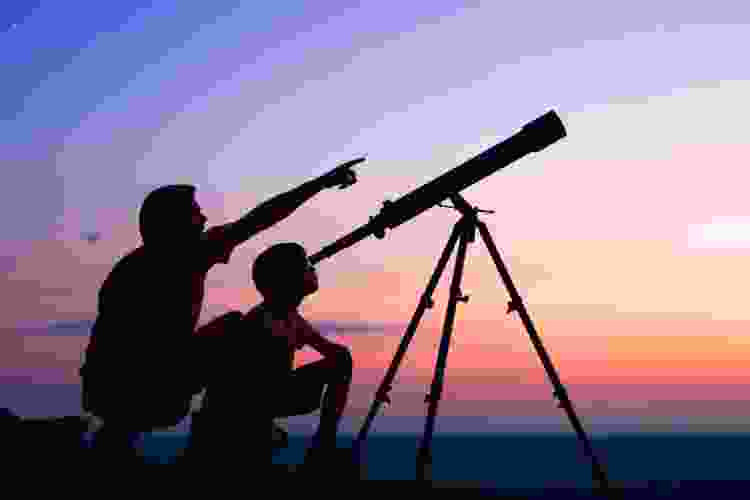 26. Robot Vacuum
Getting the same gift for everyone in the family is easy with a robot vacuum. Everyone in the family will appreciate this gift idea as vacuuming becomes a chore they can all check off of their to-do lists.
Game Family Gift Ideas
27. Online Trivia Games
Liven up family gatherings with a little friendly competition in online trivia games. Entertaining hosts will test their knowledge in a variety of topics from pop culture or even custom questions designed around a specific family member.
28. Virtual Game Nights
Set aside the usual board games for virtual game nights. With these family gift ideas, an interactive host challenges groups to games of bingo, trivia or game show style showdowns for an evening full of laughter and fond memories.
These activities are excellent gifts for families of four, but also work well for larger groups like family reunions.
29. Virtual Scavenger Hunts
Fun and entertaining activities that everyone can enjoy together like virtual scavenger hunts make perfect family gift ideas for Christmas, birthdays or all kinds of holidays and special occasions.
Search for secret items, decipher clues and complete checklists while trying to beat the clock and claim victory with this interactive family gift idea.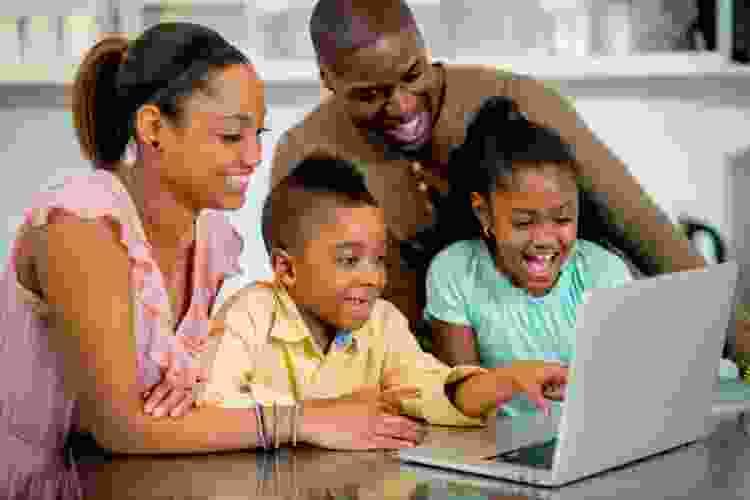 30. Virtual Escape Rooms
Families work together to solve puzzles and riddles as they take on virtual escape rooms with this fun twist on family game night. These events let them choose from a variety of themed adventures that test their teamwork, communication and logic as they race against the clock to escape and complete the challenge.
31. Lawn Games
Lawn games are fun and gifts for families who love to enjoy the outdoors. Whether at summer block parties, neighborhood gatherings, an afternoon in the park, an autumn tailgate or a lazy evening in the backyard, games like cornhole, ladder toss or bocce ball are a great way to please the whole family.
32. Board and Card Games
A timeless classic and one of the top family gift ideas during Covid, a collection of board games and card games will have the whole family laughing and playing together.
Mix and match a selection of tried and true games like Uno, Candyland or Scrabble with some new and creative options like Ticket to Ride, Catchphrase or Apples to Apples.
Personalized Family Gift Ideas
33. Custom Photo Puzzle
A custom touch adds special meaning to family gift ideas. Combine a classic family activity like a puzzle with a favorite family photo to create fun, personalized family gifts.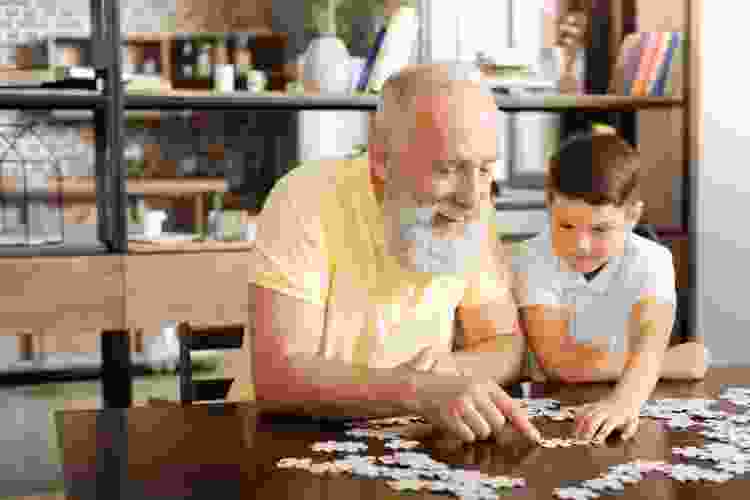 34. Personalized Family Tree Art
Give the gift of beautifully crafted, personalized family tree art that they will be proud to display in their home. You can find talented artists to create a unique piece on websites such as Etsy or commission a local artist to make this one-of-a-kind gift.
35. Family Recipe Keepsake
The kitchen is often said to be the heart of the home with treasured memories kept in the aromas and tastes of favorite family recipes. Create a signature family recipe keepsake such as an engraved cutting board or art piece that allows the family's most cherished recipes to continue being passed down from generation to generation.
36. Family Celebration Calendar
As a family grows, it becomes harder and harder to keep track of birthdays, anniversaries and other important occasions. Family celebration calendars are customizable and practical family gift ideas that will help make sure they never miss celebrating a special day.
37. Pet Portrait
For many, pets are just as much a member of the family as everyone else. Commemorate their furry friend with a custom pet portrait. From sentimental to silly, artists can accommodate whatever style you prefer for this personalized family gift idea.
38. Family Story Book
Capture legendary family stories with a professional interview service such as Artifact to create studio-quality keepsakes of cherished family memories.
For a DIY version of these gifts, grab a tape recorder or video camera and spend some time collecting stories and memories from grandparents, aunts and uncles, cousins, siblings or parents to compile your very own family story book.
39. Custom Family Portrait
Thankfully the days are long gone of sitting for hours to make a family portrait. Personalized family gifts like a custom family portrait can be created by talented artists from a photo to fit the family's style and aesthetic in addition to capturing their likeness.
40. Genealogy Kit
Genealogy kits are interactive family gift ideas that inspire them to strengthen their family bonds while exploring their heritage and learning about the stories of their ancestors. This meaningful gift offers a special way to connect to their past.
Inexpensive Family Gift Ideas
41. Dance Classes
Dance classes are great family gift ideas to keep fun and joyful movement in their routine and an excellent way to burn off some of the kids' extra energy.
From salsa or hip hop to ballet or fitness, you can find fun and energizing classes for every interest and experience level with dance classes in Las Vegas, dance classes in NYC, dance classes in the Bay Area or dance classes near you.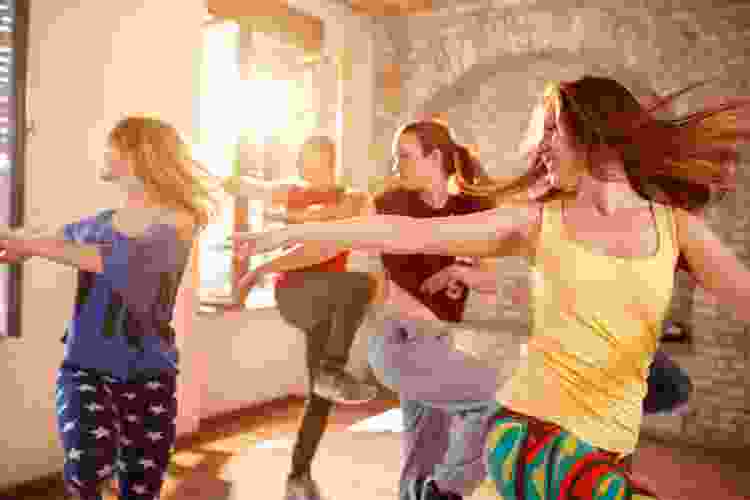 42. Online Dance Classes
Bring the dance party home with online dance classes that they can attend from the comfort of their own living room. A wide variety of classes are available to learn unique styles or join classes designed for young dancers.
These inexpensive family gifts open up a world of possibilities to explore everything from ballet and barre to retro styles and modern moves.
43. Themed Activity Box
For thoughtful, inexpensive family gifts, put together a themed activity box. Gather some popcorn, candy, a cozy blanket, and a movie rental or favorite DVD for a family movie night box.
Pack up some colorful bowls, sprinkles, syrups and all the toppings for an ice cream sundae party box. Collect bubbles, sidewalk chalk and other games for a themed box perfect for a sunny day outside. The possibilities are endless for this easy family gift idea.
44. Multi-Device Charging Station
With so many electronic devices in the house, it can be a challenge and frustration to try to find an available outlet. A multi-device charging station is a family gift idea that minimizes that frustration and keeps devices efficiently organized in a sleek, clutter-free design.
45. Hammock
Families who love spending time in the backyard or the great outdoors will love relaxing in a cozy hammock. These inexpensive family gifts come in a wide range of colors, styles and sizes to suit every preference and any budget.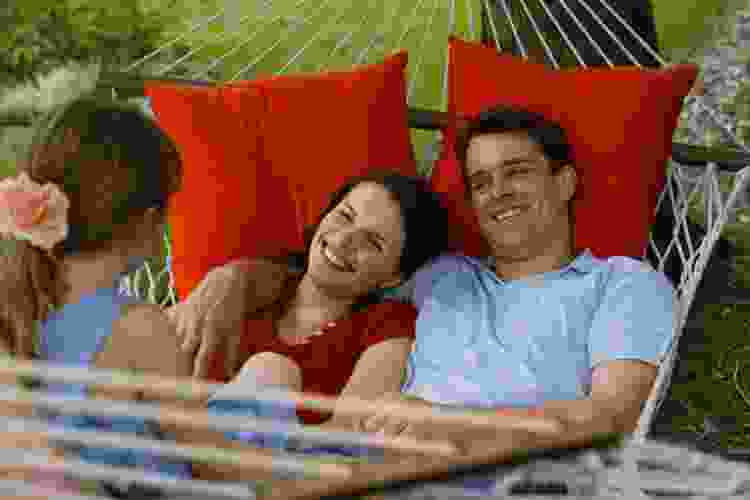 46. Matching Pajama Set
One of the most classic family gift ideas for Christmas is a matching pajama set. With lots of styles to choose from, these festive family gift sets are perfect for holiday group photos. They are generally easily found as gifts for a family of four, but can usually accommodate families of any size.
47. Weighted Blanket
With multiple people in the house, you can never have too many blankets. Someone is always too cold or wants to cozy up on the couch. Weighted blankets are comfortable and calming inexpensive gifts that distribute gentle pressure across the body to help encourage relaxation and anxiety reduction.
DIY Family Gift Ideas
48. Virtual Flower Arranging Classes
Family gift ideas like virtual flower arranging classes are fun and colorful ways to connect with nature and challenge the mind while designing vibrant bouquets and floral centerpieces. Family experience gift ideas like these also make great activities for mom and daughter days.
49. Sewing Classes
Although it may seem old-fashioned, sewing has seen a resurgence in popularity with growing interest in applications from cross-stitch to cosplay. Practical family gift ideas like sewing classes bring families together while learning a useful and creative life skill.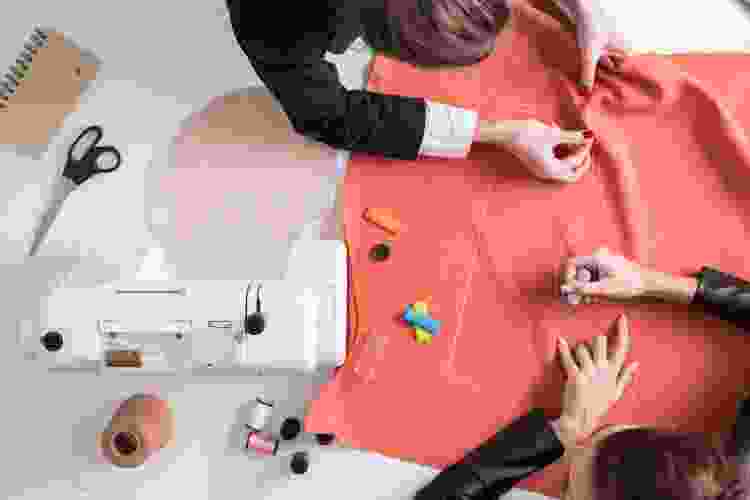 50. Woodworking Classes
Woodworking classes are hands-on family gift ideas that can help fine tune skills like concentration and artistic finesse. Each participant can create custom pieces of handcrafted art while building stronger bonds and learning a new skill.
51. Glass Blowing Classes
Glass blowing classes blend a human fascination with fire with a dose of artistry to create stunning ornaments, bowls, decorations and more. Although best suited for families with older children, these family gift ideas are sure to create unforgettable experiences.
52. Herb Garden
Gather a collection of herbs such as basil, dill or lavender to create an herb garden for their kitchen, patio or yard. Kids can also get involved, learning how plants grow, where food comes from and how to care for a garden.
From a small set of DIY containers to elaborate hydroponic garden setups, indoor or outdoor herb gardens are inspiring gifts that will infuse their home with the bright aromas and flavors of fresh herbs.
53. Arts and Crafts Station
Arts and crafts stations are easy-to-make, DIY family gift ideas that can be tailored to the interests and talents of the recipients. You can get the same gift for everyone in the family while still allowing each personality to shine through.
Fill a utility cart, set of drawers or another tiered storage container with thoughtfully selected supplies from scrapbooking materials and stickers or stamps to colored pencils, drawing paper and paint sets to inspire their unique creativity.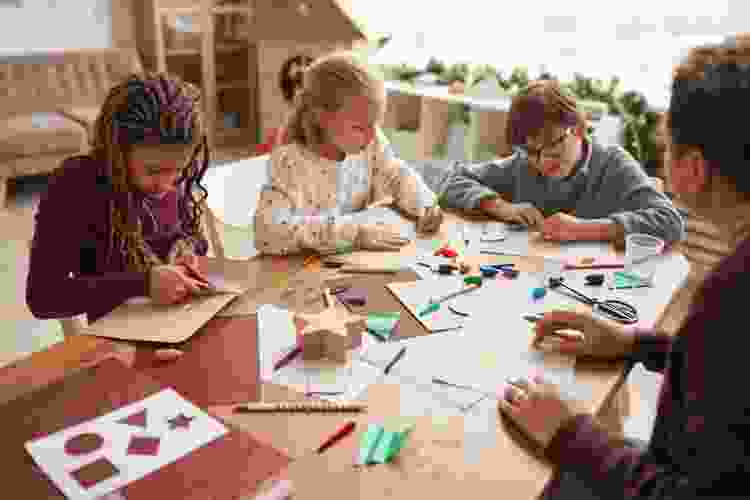 From personalized pieces of art to meaningful experiences tailored to the family's character, these family gift ideas are thoughtful ways to inspire time spent together while strengthening relationships and creating cherished memories.
When selecting family gift ideas, be sure to consider the family's ages, interests and lifestyle to choose a special gift guaranteed to make the whole family smile and that they will enjoy for years to come.
For even more fun gift ideas, check out other experiences happening on Classpop!