73 Best Gifts for Artists of All Kinds
Published on Sep 2nd 2022
| 0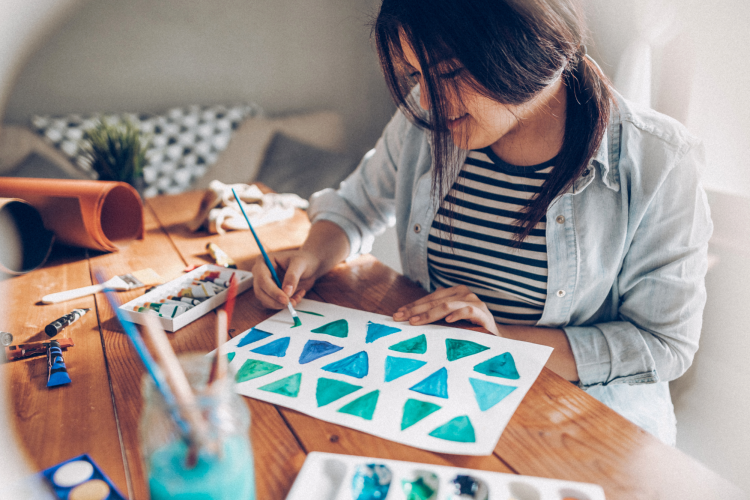 Getting thoughtful, creative or useful gifts for artists spreads joy to the recipient, but it can also bring you joy. According to an article published by the American Journal of Public Health, "There is evidence that engagement with artistic activities, either as an observer of the creative efforts of others or as an initiator of one's own creative efforts, can enhance one's moods, emotions, and other psychological states."
So, what is the best gift for an artist? You may be wondering, "what can I buy for an artist for Christmas?" Perhaps you're asking yourself, "what do you get an artsy person as a gift for any occasion?" As you explore gifts for artists here, you're sure to find the ultimate, personal, useful gift for the artist in your life.
Jump to Section
Gifts for Artists Who Paint
1. Paint and Sip
Paint and sip events are a super fun gift for artistic people and are also a great bonding activity for couples, friends and family members. Explore paint and sip in Portland, paint and sip in Orange County, paint and sip in Boston, or near you.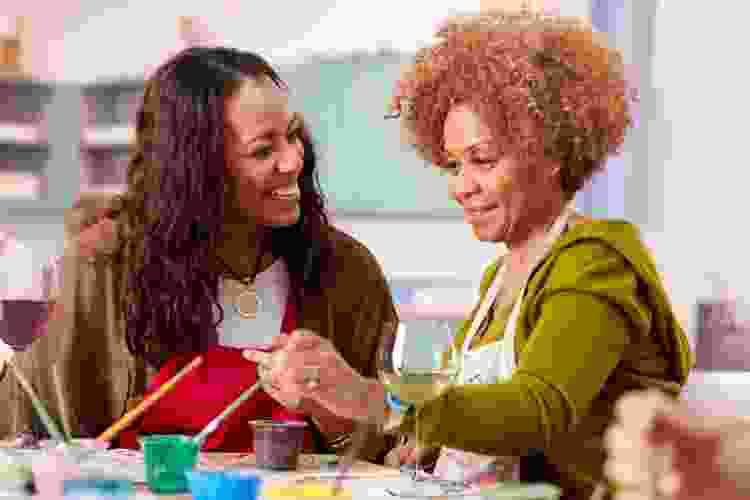 2. Painting Classes
Whether the person you're shopping for is a masterful artist or just learning to paint, painting classes are a great gift for artists to improve their craft and learn new skills.
3. Online Painting Classes
Maybe the artist you're shopping for prefers staying in and working on their art in solitude. If so, online painting classes may be a better gift for artists who enjoy crafting solo.
4. Brush Cleaner
If you're shopping for Christmas gifts for artists, the Masters Brush Cleaner makes for a wonderful stocking stuffer. Every painter knows the pain of rinsing out brushes after a long creative session. This product makes cleaning oil, acrylic and water paint brushes easier than ever.
5. Brush Set
Whether you are searching for gifts for watercolor artists, oil extraordinaires or acrylic painters, a fresh brush set is sure to inspire creativity. If you're shopping for gifts for young artists, they may not own a quality set of brushes yet, and a seasoned artist will always appreciate a brand-new set.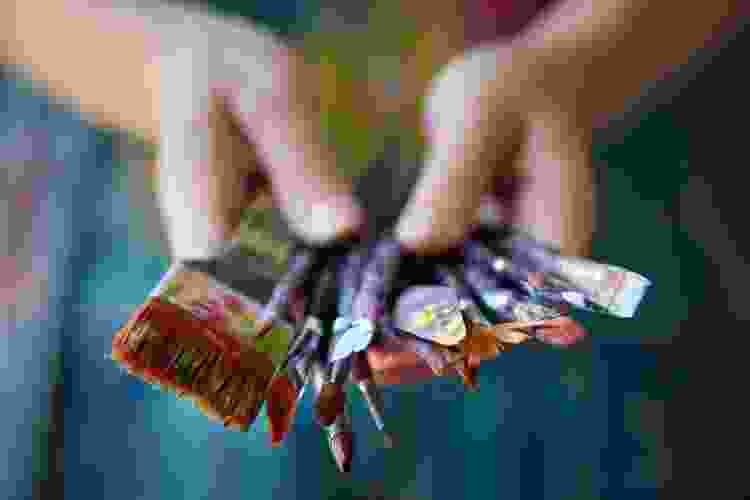 6. Staple Gun
Canvases can be expensive, and the larger the canvas, the heftier the price tag. It can be frustrating for artists to hold off on a vision due to expenses. A staple gun is an incredibly useful gift for artists and can be used to stretch and create canvases at home for a fraction of the cost.
7. Canvases
If a staple gun seems a little out of budget, or if you're shopping for gifts for young artists, simply purchasing already prepared canvases are another option. You can literally give the artist in your life a blank space to create.
8. Hand Soap for Painters
The Masters brand also produces a bar soap that would make a useful gift for artists. The soap is gentle enough on your hands while also rinsing away any paint that's been left behind.
9. Reusable Paint Palette
A masterful painting requires the use of all the colors of the rainbow, or at least several, and finding the perfect shades for your vision often requires mixing paint colors together.
A reusable paint palette will make mixing colors a breeze and is way more environmentally friendly than disposable paper palettes.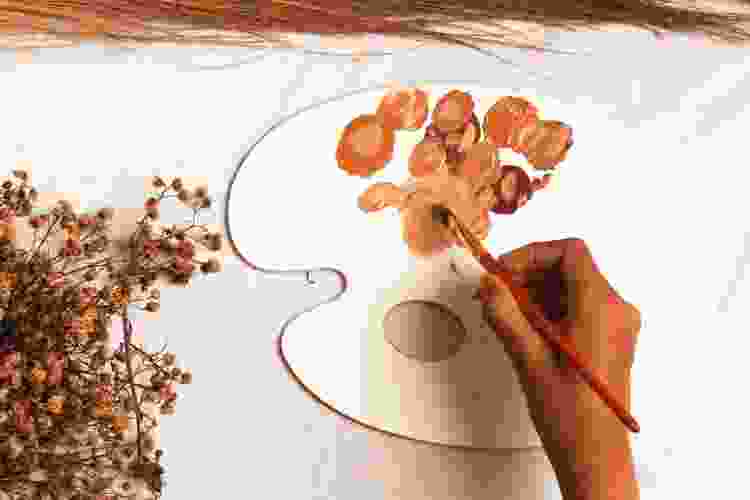 10. Necklace
As you search for the best gift for artists, girls who paint will love a personalized necklace that reflects their hobby and passion. There are necklaces with tiny paintbrush charms or a small colorful paint palette charm.
11. Apron
Anyone who's ever picked up a brush knows how messy the art of painting can be. A sturdy artist apron is a thoughtful gift for artists that will allow them to paint whenever and wherever while still preserving their outfit of the day.
12. Inkless Drawing Board
Paints and canvases can be pricey, so many artists may be hesitant to test out their visions on a fresh canvas. An inkless drawing board allows artists to sketch out ideas without sacrificing supplies, making it a wonderful gift for artists on a budget.
Gifts for Artists Who Draw
13. Drawing Classes
You may be wondering what to gift someone who loves sketching. Consider in-person or online drawing classes. Drawing classes are a thoughtful gift for artists who are still perfecting their skills.
Select a drawing class that focuses on a subject they'll enjoy sketching or one that teaches techniques with a specific tool such as charcoal.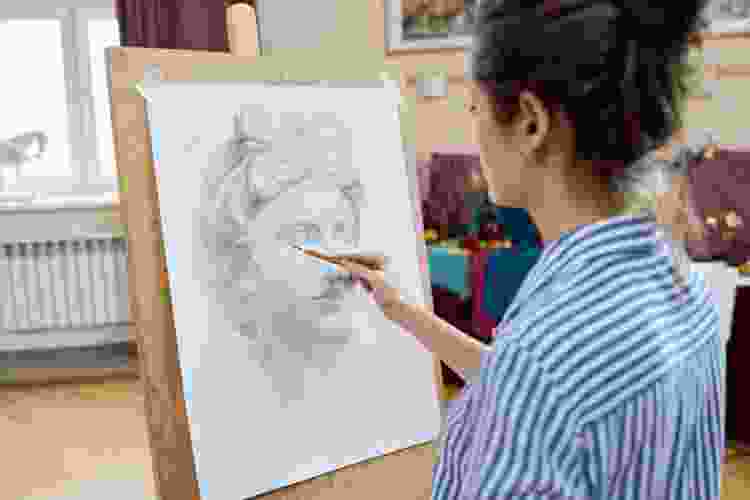 14. Sketchbook
A classic and thoughtful gift for teenage artists is a quality sketchbook. Young artists often spend all afternoon sketching or doodling. They can take their sketchbook anywhere with them and will have plenty of space for their creations.
15. Portfolio Tote
A portfolio tote is an incredibly useful gift for artistic people who draw. If the artist you're shopping for is enrolled in any type of drawing class or working professionally as an artist, a large tote makes it easy to transport their work anywhere.
16. Leather Pencil Roll
If you're shopping for a luxury gift for artists, consider a leather pencil roll. They're a useful, durable and high quality gift that will hold all of their drawing tools securely. You can even purchase a customized pencil roll for a personal touch.
17. Colored Pencils
A quality colored pencil set will add a burst of life into the work of artists who normally just work with graphite or pens. A set of watercolor pencils are a creative gift for watercolor artists.
18. Quality Pencils
If the artist you're shopping for creates drawings as a hobby, they might be working with inexpensive pens or pencils. They would appreciate a quality set of charcoal or graphite pencils to take their work to the next levels.
19. Art Set
Looking for Christmas gifts for artists who are young or new to exploring the art world? Art sets come in a variety of sizes and quality levels, but most will include all the tools needed to create beautiful, colorful drawings while also including some paints.
20. Tracing Pad
If you're looking for useful gifts for artists, Reddit experts recommend a tracing pad for artists who like to draw. Tracing pads give artists a large surface to work on with a led light behind the surface to make tracing art easier.
21. Easel
An easel is an outstanding gift for artistic people no matter what kind of art they create, but especially for artists who enjoy drawing. Purchase a small, portable easel for a gift for artists who love drawing in parks or public spaces, or explore standard easels as a gift for artists who work with large sketches.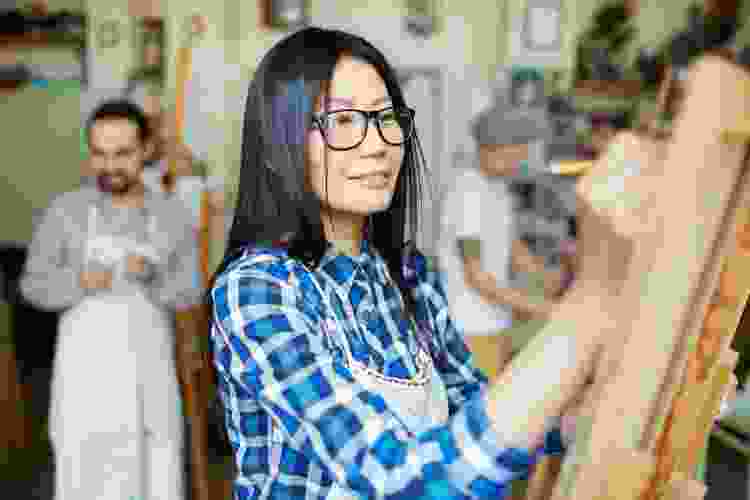 Gifts for Photographers
22. Photography Classes
Whether you are looking for a gift for someone who's interested in learning the basics to operate a camera manually or an experienced digital photographer interested in developing film, photography classes are a great gift option. You can also check out online photography classes.
23. Polaroid Camera
Polaroid cameras make a wonderful gift for teenage artists. They can capture a picture and produce prints immediately. They'll have a blast creating pictures with their friends and decorating their bedroom or journal with their photos.
24. Prints
Behind every great photographer is a series of photographers who inspired them. Prints from their favorite photographers are a thoughtful gift for artists that can be used to decorate their home, office or studio.
25. Ring Light
Ring lights are useful for any at home photo or video session. Whether it's used for selfies, internet promotions, at home photoshoots or still lifes, a ring light can help bring amateur photographers to the next level.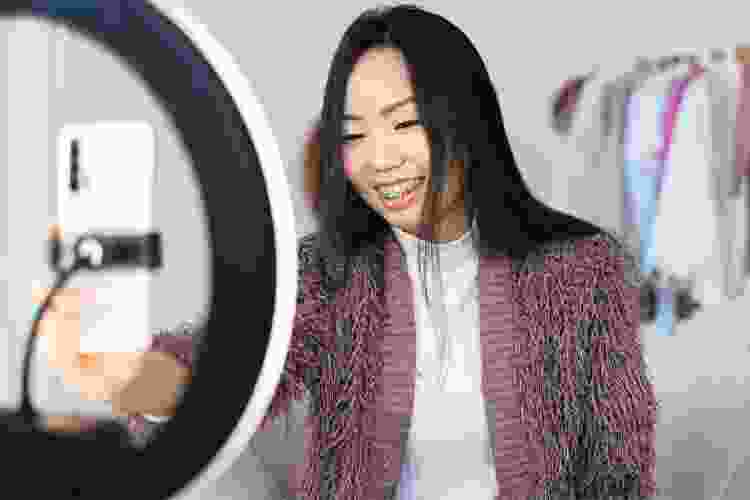 26. Camera Straps
Shopping for gifts for the artist who seems to have everything? If the photographer you're shopping for already has the perfect camera, consider giving them straps for their camera that reflect their style and personality.
27. Frames
Give the gift of proudly displaying personal art in their home or office with a quality frame or set of frames. Framing your art can be costly and time consuming, but a quality frame adds esteem to any photograph.
28. Mug
Mugs are a great gift for artists who enjoy coffee or tea. You can give them a mug with their favorite print on it or a personalized mug with their own photograph on it. There's even mugs designed to resemble a camera lens.
Gifts for Ceramic Artists
29. Pottery Classes
Pottery classes are useful for those who are interested in ceramics, but can also be a fun, creative outlet for any artist. Check out pottery classes in Boston, pottery classes in the Bay area and pottery classes in San Diego for a unique gift for artists.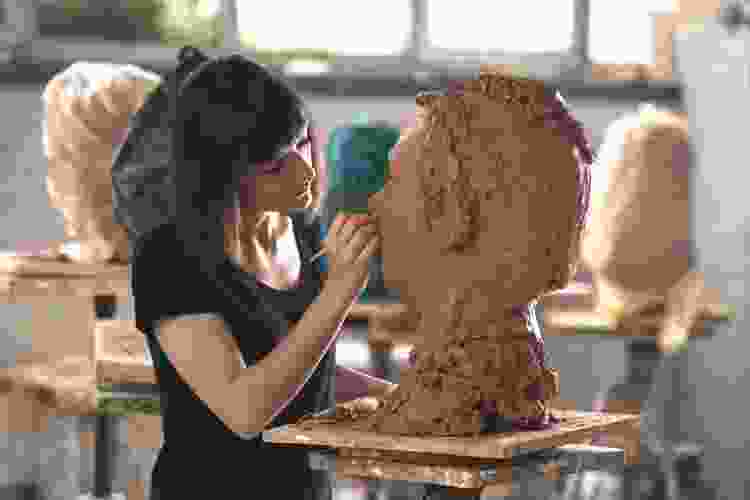 30. Shelves
As you look for gifts for artists, Amazon and other stores offer a plethora of shelves that will make a fantastic space to display ceramic masterpieces. A sturdy bookshelf or lovely set of wall shelves are a creative gift for ceramic artists.
31. Art Desk
If the person you're shopping for doesn't have a studio or adequate space to work on their craft, an art desk is a great gift idea. You can purchase a desk specially designed for artists, but even a regular desk or a table and chair set can provide them with the perfect set up to get creative.
32. Textured Rolling Pin
A textured rolling pin imprints gorgeous patterns on slabs of clay for an interesting and detailed look. You can buy large pins for bigger ceramic projects or mini ones for small, intricate patterns.
33. Personalized Pottery Stamp
These personalized pottery stamps from Etsy's Biterswit are a thoughtful gift for artists who are frequently crafting ceramics, especially if they sell their work. They will be able to stamp their creations with their name or brand for a professional finish.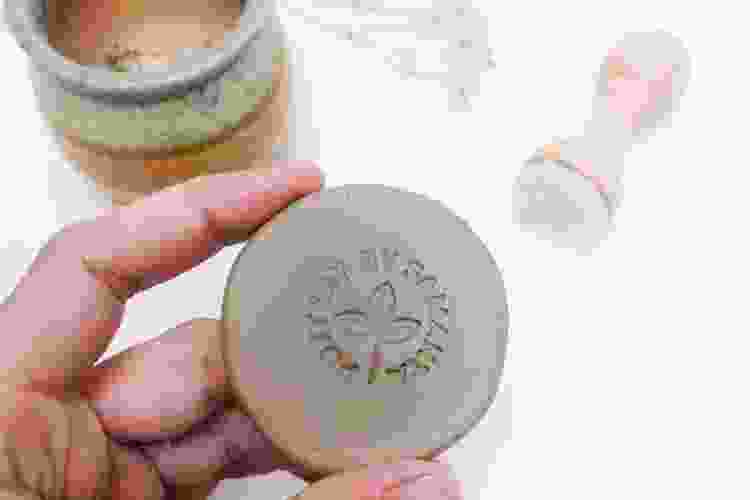 34. Pottery Wheel
If you're shopping for a high-end gift for artists, consider a pottery wheel. Pottery wheels are available in a variety of sizes and at many different price points, so you can select the best fit for the artist in your life.
35. Hand Cream
Working with clay frequently can be very harsh on your skin. A high quality hand cream designed for pottery sculptors is a thoughtful gift for artists who are often working with their hands.
Gifts for Culinary Artists
36. Cooking Classes
Cooking classes are a fun and engaging way to discover new recipes. They're perfect for mastering basic skills or practicing advanced techniques. There are cooking classes in Portland, cooking classes in Boston, cooking classes in Baltimore and cooking classes near you.
37. Online Cooking Classes
Online cooking classes bring the experience into your home and can be enjoyed solo or with friends or family. This is a gift for artists in the kitchen who want to learn how to craft dishes like a professional.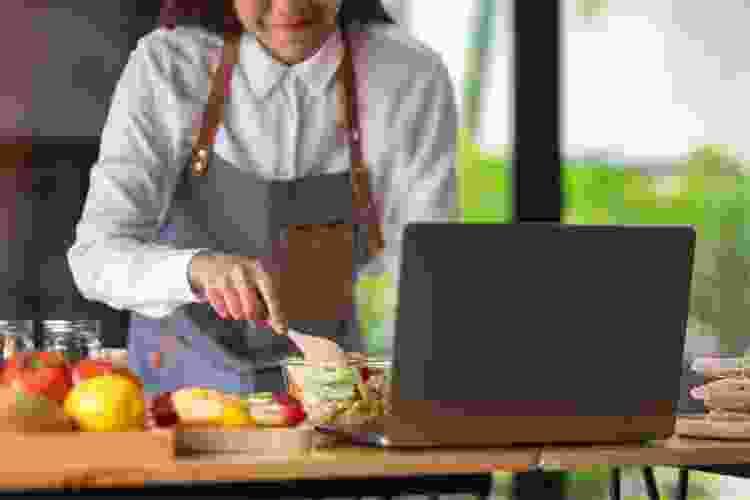 38. Online Mixology Classes
Online mixology classes are a unique gift for artists that provide an educational experience with a boozy twist. Classes are fun for both seasoned bartenders and amateurs and focus on a variety of spirits and flavor profiles.
39. Virtual Wine Tastings
Give the gift of a joyful wine tasting brought into their own home with virtual wine tastings. Whether they prefer reds, whites or bubbly wines, they'll enjoy identifying tasting notes and learning how to pair wines craftily with different dishes.
40. Cookbook
For a classic gift for artists who love to experiment in the kitchen, consider a cookbook centered on their favorite niche or a cuisine they may want to learn more about. There are cookbooks for bakers, cookbooks focused on International cuisine and cookbooks written by famous celebrities.
41. Charcuterie Board
A handcrafted wooden cutting board designed for displaying elegant charcuterie spreads is a timeless gift that culinary artists will return to often. You can shop for custom boards with personalized messages or in unique shapes for a gift they can keep on display year round.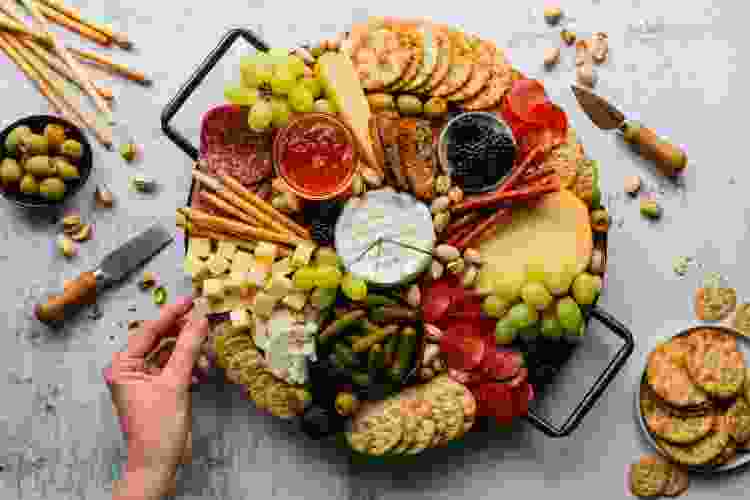 42. Edible Plants
Farm to table is the ultimate expression of a culinary masterpiece. Consider giving the artist in your life the ability to grow their own fresh food. This could be a herb garden kit, vegetable seeds, a fruit bush or tree, or even edible flowers.
Gifts for Music and Theater Artists
43. Acting Classes
Acting classes are a wonderful gift for artists who are aspiring to be great actors or simply hobbyists who enjoy all things dramatics. Acting classes can help young actors learn new techniques and can boost confidence and bring people out of their shells.
44. Online Acting Classes
Online acting classes are interactive and engaging experiences that can be enjoyed from anywhere across the globe. This is a great gift for artists who live outside of cities or who have busy schedules.
45. Dance Classes
Dancing is a unique art form loved by all, but mastered by few. Help the artist in your life discover new moves with dance classes. There are dance classes in Las Vegas, dance classes in NYC, dance classes in the Bay area and more.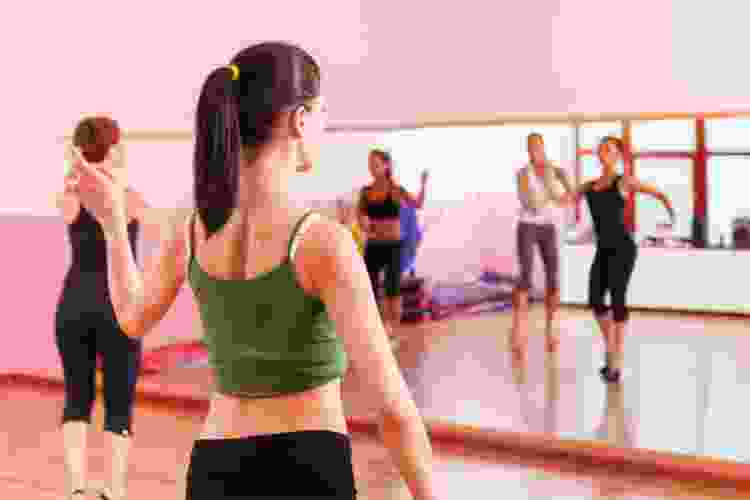 46. Online Dance Classes
If you can't find the perfect dance class in your area or if the artist you're shopping for is more reserved about dancing with strangers, online dance classes may be a better gift for them.
47. Online Trivia Games
Online trivia games are an unusual way to share fun facts and learn new information about pop culture, history and of course, all things art. These games make a wonderful gift for theater nerds who love a good game night.
48. Instrument
Whether they are talented musicians or someone who has never played an instrument before, a new instrument is a wonderful gift for artists who want to play music. You can pick a classic instrument, such as a guitar or keyboard, or explore more niche choices, such as a banjo or ukulele.
49. Record Player
Vinyl records are back in style, and a record player is a wonderful gift for artists who love music. Vinyl records have amazing sound quality and create a vibe that digital music can't match.
If the person you're shopping for already owns a record player, you can't go wrong with giving them a record of one of their favorite albums.
50. Instrument Accessories
For a more affordable gift for artists who already own an instrument, consider accessories for their instrument. This could include guitar strings, an amplifier, drum sticks or even a customized case for their instrument.
51. Tickets
If you ask for the opinions of others online on the best gifts for artists, Reddit users agree that tickets to a concert or theater performance are an amazing gift idea for anyone who loves music or live shows.
Gifts for Niche Artists
52. Virtual Flower Arranging Classes
If you are looking for a creative gift for artists, virtual flower arranging classes might be the perfect present! In these classes, people will learn how to make stunning and affordable arrangements that they can decorate their home with or give as gifts.
53. Sewing Classes
Sewing classes are a wonderful gift for artists who enjoy fashion or home decor. They can learn how to create their own clothes, throw pillows and more.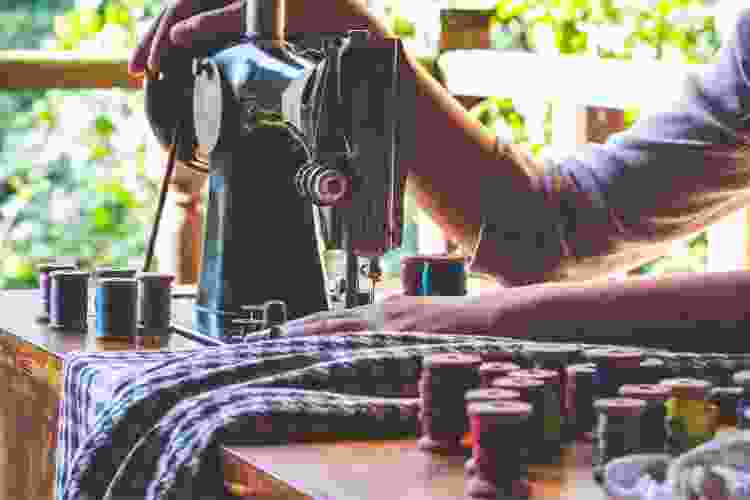 54. Woodworking Classes
Woodworking classes are as useful as they are fun. Gift recipients can learn how to build anything from garden boxes to kitchen tables and more.
55. Glass Blowing Classes
Another experience-based gift for artists is enrolling them in glass blowing classes. This is a great present for anyone who collects glass art or who is interested in learning new crafts.
56. Moss Art Kit
This moss art kit comes with everything needed to create a unique piece of art. Moss art has an earthy aesthetic that will enhance the decor in the bedroom, living room, bathroom or office space.
57. Journal
A quality journal is a thoughtful gift for artists who write. You can purchase a guided journal or simply a notebook full of plenty of lined pages waiting to be filled with diary entries, short stories or poems.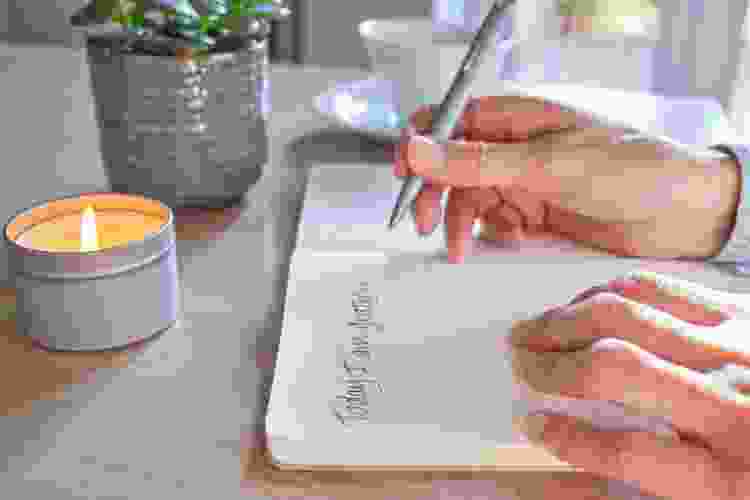 58. Clay Jewelry Dish Kit
For another unique craft kit, check out this pressed flower clay jewelry dish craft kit. This craft is great for children or adults who are beginners to working with clay. It comes with all the supplies needed to make a lovely, dainty clay dish that can hold jewelry or be on display.
59. Scrapbook Folder
For a sentimental gift for artists and crafty people who you are close to, build them a scrapbook folder. Include photos from different events together as well as any relevant stickers, ticket stubs, handwritten notes and any other flat memorabilia. You can even buy an empty scrapbook for them to decorate with the items you've collected.
60. Artist Apparel
Consider giving the artist in your life a shirt, hoodie or pair of socks with graphics borrowed from famous pieces of artwork by their favorite artist.
61. Calligraphy Tools
Calligraphy is a unique art form that is used to make beautiful signs, keepsakes, greeting cards and more. A calligraphy tool set is a great gift for artists who are interested in perfecting this craft.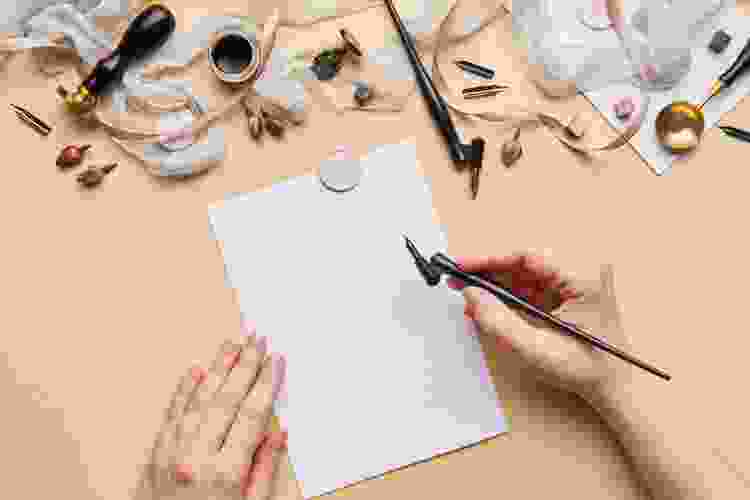 62. Hair Chalk
If you're looking for the best gift for artist girls, check out a hair chalk set. Hair chalk is safe, non-toxic and usually washes out easily, but will give her the opportunity to experiment with fun colors and patterns in her hair.
63. Tie Dye Kit
Tie dying is fun for all ages, and a bit nostalgic. With this gift, they can transform shabby or boring old white clothing and cloth items into colorful works of art.
64. Henna Tattoo Kit
Henna is a gorgeous art form that centers on decorating the body with a safe dye that lasts typically one to two weeks. Henna tattoos are traditionally extravagant and detailed designs across the back of the hand and wrist. This gift allows creative body art without permanent consequences.
Gifts for Digital Artists
65. Virtual Games
Digital artists tend to love connecting with friends and family through the internet. Whether they are near or far, they'll have a fun-filled evening with a virtual experience that they can share with anyone across the globe. Check out virtual game nights, virtual scavenger hunts and virtual escape rooms for the perfect gift.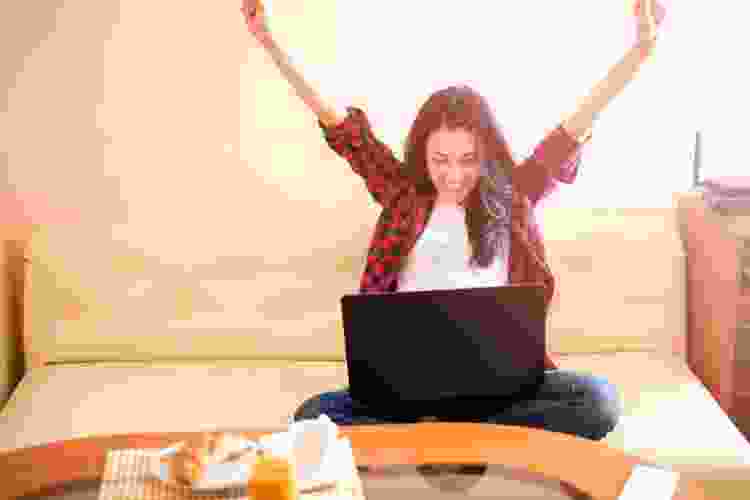 66. Two Finger Glove
A two finger glove is a great gift for artists working on digital creations. It allows the artist to slide their hand across the screen they're working on without the edge of their hand or their ring finger and pinky finger affecting their art piece.
67. 3D Printer
A 3D printer is a fantastic tech gift for artists, especially those who work in the digital space. 3D printers come in a variety of shapes and sizes, and you can even purchase a 3D printer pen if you are shopping for young artists or people new to 3D printing.
68. Domain Name
For a truly one-of-a-kind gift for artists, purchase a domain name that reflects their professional persona or creative personality. This will allow them their own digital space to display, advertise and sell their work.
69. Stylus Pen
A quality stylus pen will be an invaluable gift for a digital artist. There are countless designs for stylus pens, so select one that suits the artist's personality as well as their artistic needs.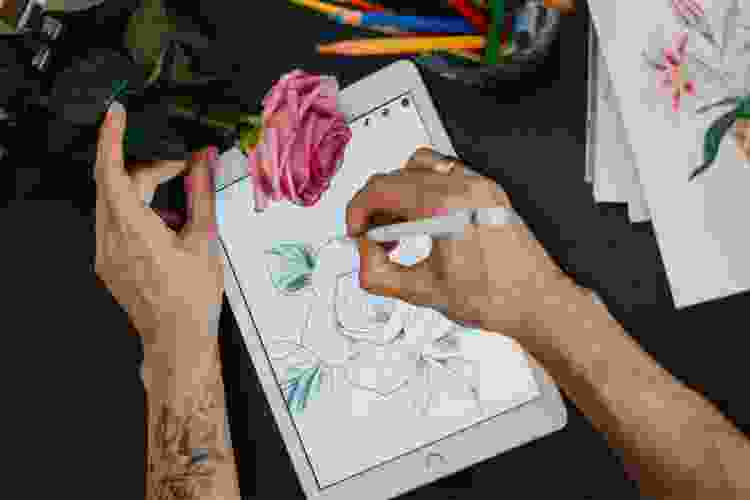 Gifts for Tattoo Artists
70. Tattoo Coloring Book
Check out this tattoo coloring book for a great gift for artists who create tattoos or who simply love body art. It's designed for adults with pages full of inspiring tattoo art waiting to be colored in.
71. Aftercare Cream
Tattoo artists tend to love getting tattoos just as much as they love creating them for other people; some even give themselves tattoos. An aftercare cream designed for skin healing from a fresh tat is a useful gift for artists.
72. Personalized Tattoo Shop Sign
If the artist you're shopping for operates their own tattoo shop, or inspires to own one someday, this personalized tattoo shop sign will make an amazing present. It's made of metal and backed with LED lights for a sign that truly stands out and adds a professional touch to any space.
73. Massage
Tattoo artists spend hours bent over into odd shapes or on their feet as they create art on other's bodies. This can take a toll on their own body. A massage is a thoughtful luxury gift for artists that will help promote relaxation and release tension.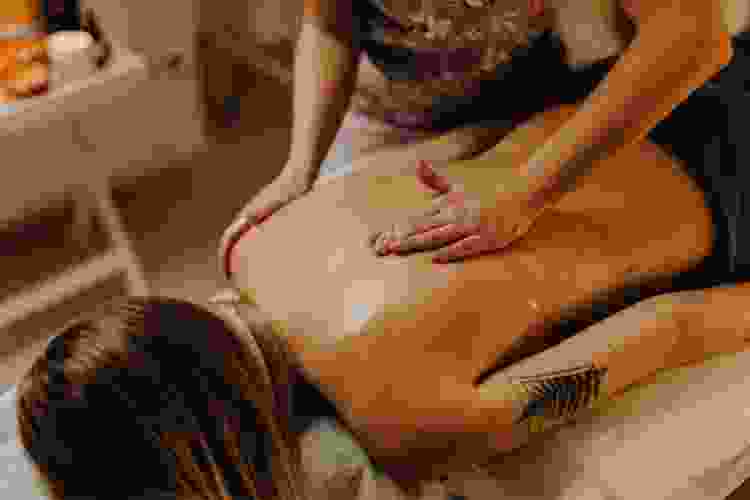 We hope you've found a special (and useful!) gift for the artist in your life that speaks to their one-of-a-kind personality. Any budding or seasoned artist is sure to love a thoughtful gift that will help them create something they are passionate about.
Inspire them to follow their dreams, think outside the box and share their work with the world by giving them the tools and support they need to succeed.
For even more fun gift ideas, check out other experiences happening on Classpop!