33 Best Christmas Gifts for the Hard-to-Shop-For Man in 2022
Published on Nov 7th 2022
| 0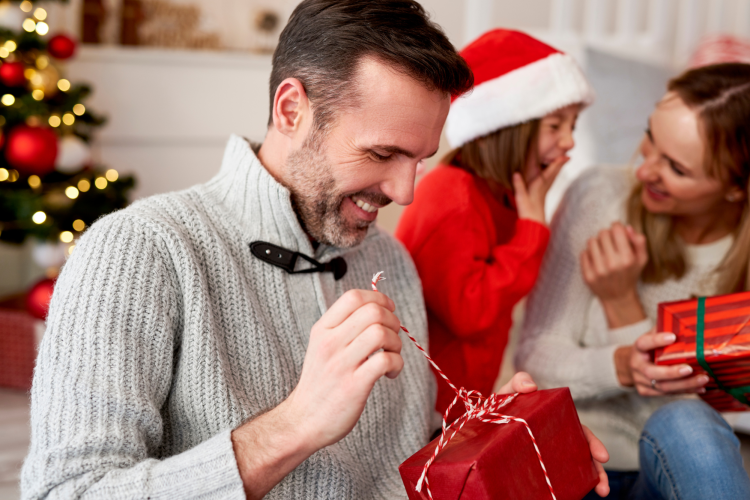 Gift shopping is a great way to get in the holiday spirit, but choosing Christmas gifts for men in your life isn't always easy. It can be hard to find gifts for men who have everything, and some men are picky about the items they wear or want in their homes.
Whether you're shopping for a friend, partner, dad or brother, you might find yourself circling around the same questions: what do you get a guy for Christmas? What are some unique gift ideas for men?
Some good news for the ladies — the National Library of Medicine put out a study that supported the theory that women are better at selecting gifts than men. So, women can shop for the man in their life with the confidence of knowing they will likely enjoy whatever you decide!
But before you hit the shops this holiday season, check out this guide to the best Christmas gifts for men in 2022.
Jump to Section
Creative Christmas Gifts for Men
1. Paint and Sip
The best Christmas gifts for men aren't always things — sometimes they're experiences! Paint and sip near you is the perfect gift to let him relax and be creative with a date, a friend or all by himself.
Surprise him by signing him up for a paint and sip in Los Angeles, paint and sip in Sacramento, paint and sip in Chicago or online painting classes.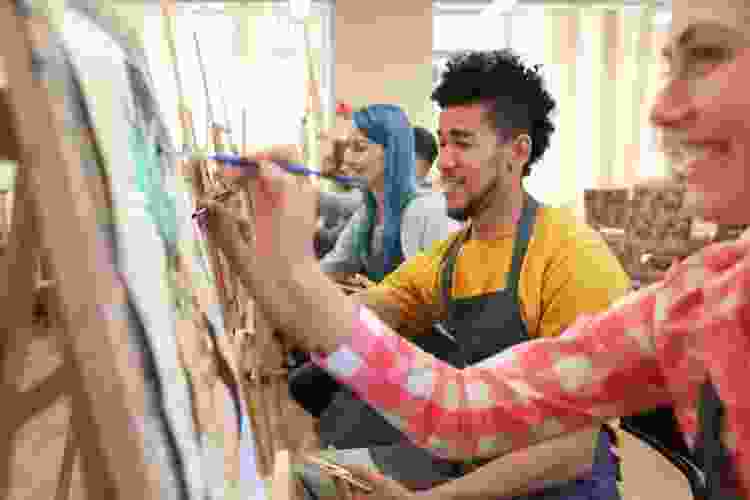 2. Pottery Classes
Looking for Christmas gifts for men who love to get their hands dirty? Give him a fun, hands-on experience where he can make useful gifts for others or handmade items for his home.
With pottery classes in Boston, pottery classes in San Francisco, pottery classes in San Diego and beyond, he'll enjoy learning about the art of sculpting and firing clay.
3. Dance Classes
Dance classes make great Christmas gifts for men who love to stay active and have fun. Dance classes in Los Angeles, dance classes in Las Vegas or dance classes in Orlando are a perfect giftable experience to enjoy with your boyfriend or husband. Dance classes could also be a great opportunity for your brother or friend who's ready to meet someone special!
4. 642 Things to Draw
For the artsy guy who loves to curl up on a rainy day, check out the guided sketchbook 642 Things to Draw. With fun drawing prompts ranging from "a lumberjack" to "a twenty-scoop ice cream sundae," he'll never run out of doodling ideas.
This is one of the best Christmas gifts for men who have everything because no two person's drawings will look exactly alike.
5. Pyrography Kit
Does your recipient love to get crafty with woodwork? Pyrography, the art of woodburning, is the perfect Christmas gift for men who love a little creative destruction. Wood-burning kits come with everything he'll need to proudly carve, burn and solder designs on everything he builds.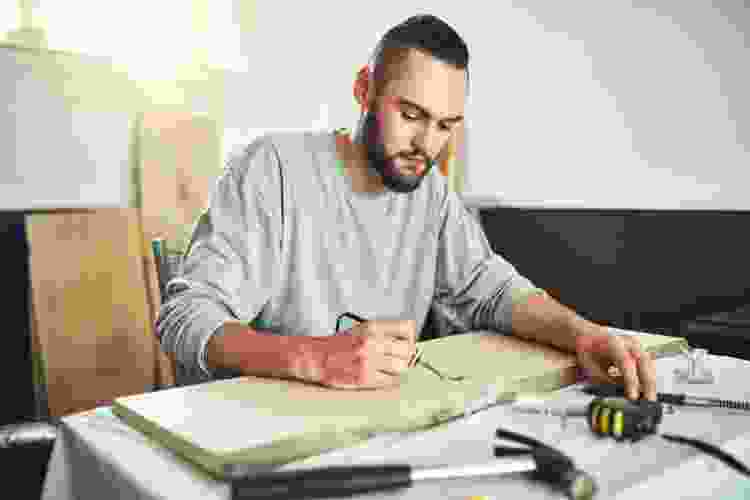 6. Tracing Light Box
What do guys like as gifts? A tracing lightbox is one of the most versatile Christmas gifts for artists, architects, builders or any other kind of creator. This portable LED tracing box will let him take his creative spirit anywhere and easily trace out his grandest plans.
Foodie Christmas Gifts for Men
7. Cooking Classes
The ultimate Christmas gifts for the guy who loves food, cooking classes in San Jose, cooking classes in Baltimore, cooking classes in Orange County or cooking classes near you can open his mind to a whole world of flavorful possibilities!
Is your foodie man more of a homebody? Check out online cooking classes to bring the spirit of the season to his kitchen.
8. Cuisinart Pizza Grilling Set
Making pizza at home is a fun and rewarding process, but it can sometimes have mixed results. If you need Christmas gifts for men who love a consistent, crispy slice of pie, look no further than the Cuisinart 3-Piece Pizza Grilling Set.
This set comes complete with a wheel cutter, stainless steel peel and a ceramic pizza stone for even cooking and a perfectly crispy crust.
9. Craft Beer Club Subscription
For an incredible gift that keeps on giving, subscription boxes are hard to beat, and what could make better Christmas gifts for men than a Craft Beer Club subscription?
Surprise him with four unique craft beers (three or six cans each) right to his door every quarter, bimonthly or monthly. With small batches sourced from all around the country, he'll be thrilled to try each new brew.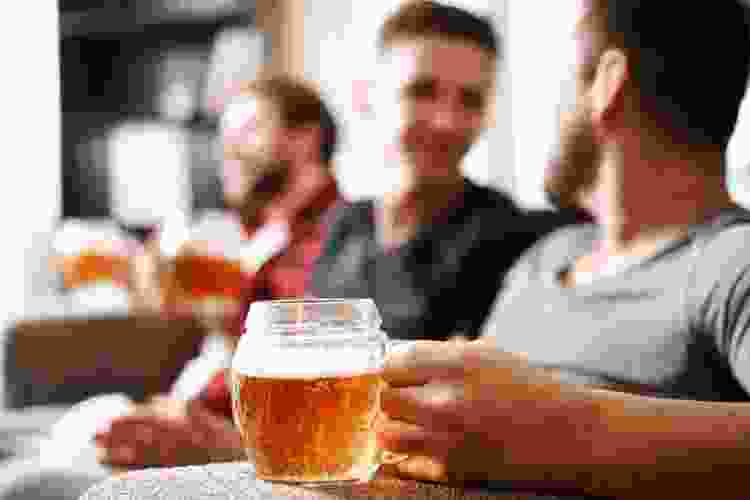 10. AeroGarden Indoor Herb Garden
Does your family's chef have a green thumb? Even if he doesn't, this AeroGarden Indoor Herb Garden makes it easy to grow fresh herbs right in your kitchen.
With LED lights, plant food and watering reminders, this is one of the best gifts for men in 2022 who appreciate high-tech devices and green living.
11. Yummly Smart Meat Thermometer
The future of cooking delicious meats is here. Give his kitchen tools a futuristic upgrade with a Yummly Smart Meat Thermometer. The Yummly thermometer's Bluetooth technology makes it easy to monitor your steak's internal temperature, for perfectly hot and juicy, medium-rare cuts every time.
This is a great Christmas gift for men who love to entertain; the whole family will want to plan Christmas dinner at his house next year.
12. Cosori Air Fryer Max
A Cosori Air Fryer Max is one of the best Christmas gifts for foodies who appreciate classic comfort foods. Not just for unhealthy foods, this air fryer can fry everything from hush puppies to cauliflower and crispy green beans in a matter of minutes. He'll perfect his famous buffalo wings and crispy fries just in time for the Super Bowl.
13. Personalized Cooking Apron
Keep his creativity in the kitchen and out of the laundry with a personalized cooking apron. The cooking apron by Etsy's Laurel and Octavia comes in several fun colors and patterns, with a luxurious leather strap and customized name placement. This Christmas gift for men will have him feeling like a sous chef every time he puts it on.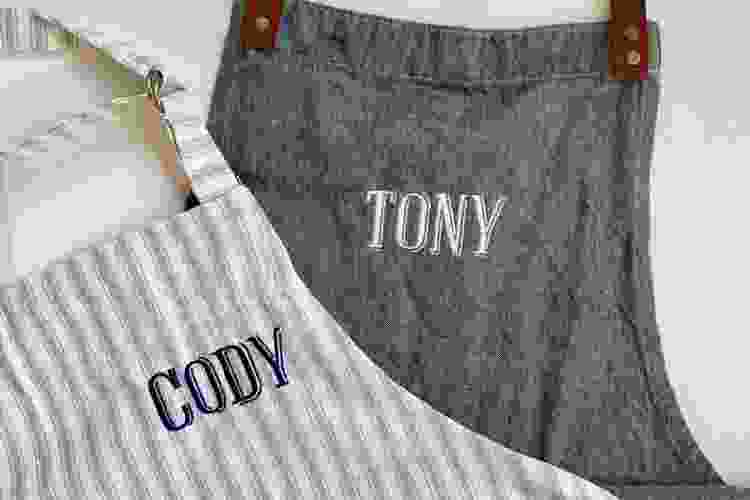 14. Cooler Backpack
When it comes to finding Christmas gifts for men with adventurous taste buds and adventurous spirits, a cooler backpack can't be beat.
With a convenient cooler backpack, he can keep his hot things hot and cold things cold, no matter the season or the journey. This backpack is totally waterproof and comes in five different colors to match his bold personality.
Unique Christmas Gifts for Men
15. Online Mixology Classes
On the hunt for Christmas gifts for men who love fine leather, fine dining and fine whiskey? Online mixology classes are an ideal gift for any guy who appreciates the finer things in life. He'll learn about his favorite spirits and develop handcrafted cocktails to treat himself or guests at home.
16. Virtual Wine Tasting
A relaxing moment is one of the best simple gifts, especially if he can spend it with a partner or all on his own. Virtual wine tastings are the ultimate Christmas gift for men who love to learn new things.
During the tasting experience, he'll get to discover delicious food pairings and savor the delicate notes of each wine from the comfort of home.
17. Custom Leather Airpod Case
Ensure his listening device is as unique as his music taste with a customized Airpod case. The engraved leather Airpod case from Gift is Coming on Etsy comes with a carabiner clip so he'll never misplace his Airpods again.
This is a great Christmas gift for men who take their music everywhere they go — from the gym to work or class and beyond.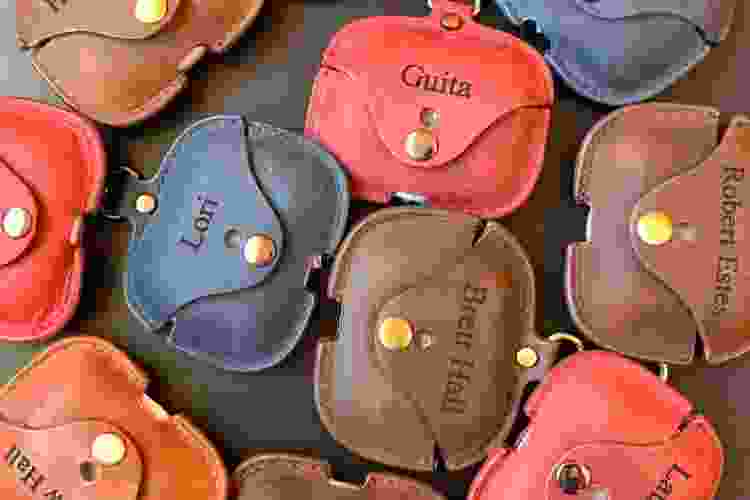 18. Ritual Non-Alcoholic Bar Cart Bundle
Does your guy like to kick back and relax without the headrush or extra calories from alcohol? The Bar Cart Bundle from Ritual features four delicious spirit alternatives, including tequila, whiskey, gin and rum, all 100 percent alcohol-free.
This Christmas gift for men will let them indulge in a special drink anytime they'd like, with no strings, headache or hangover attached.
19. Cuisinart Portable Gas Grill
Would your guy pack a whole grill in his lunchbox if he could? With the Cuisinart Portable Gas Grill, he can make freshly charred foods anywhere he goes. One of the best Christmas gifts for men who travel or camp often, a portable gas grill makes it easy to cook fresh, healthy meals on the go.
20. BoBo Bird Men's Wood Watch
It can be hard to find stylish, useful and unique gifts for the impossible man. For the guy who's always punctual and fashionable, the BoBo Bird men's wood watch adds an artful touch to any outfit. Made with stainless steel and ebony wood, this Christmas gift for men is as creative, daring and masculine as he is.
21. Crosley Radio Cruiser Deluxe Turntable
Fill his home with the warm, soothing sounds of his favorite album on vinyl. The Crosley Radio Cruiser Deluxe Turntable is the perfect Christmas gift for men who appreciate vintage charm. With Bluetooth compatibility and a folding, portable case, this device has it all for the music lover in your life.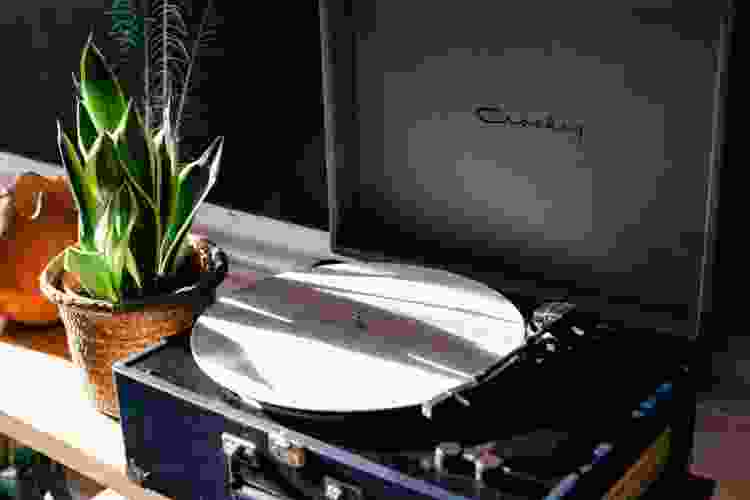 DIY Christmas Gifts for Men
22. Virtual Flower Arranging Classes
Does he love learning new things and feeling like an expert? Encourage him to challenge his creativity and discover useful skills in virtual flower arranging classes. These make great Christmas gifts for men who are planning an upcoming wedding, baby shower or special event.
23. DIY Hot Sauce Kit
A do-it-yourself hot sauce kit is one of the best unique gift ideas for men who like it hot — really hot. With fun ingredients like apple cider vinegar, ghost pepper, habanero pepper and more, he'll be able to make several sizzling, spicy sauces hot enough for his personal tastes. Just be sure to keep the chilled eggnog nearby!
24. Organic Soapmaking Kit
If he enjoys quiet moments, wonderful smells and a little at-home pampering, an organic soapmaking kit may be just the thing. This soapmaking kit from Nature's Unique Deals on Etsy comes with everything he'll need, including a pound of clear soap base, a soap mold, natural dried herbs and soothing fragrances.
25. Knife-making Kit
It can be hard to find outdoorsy Christmas gifts for men who have everything, so why not let them make their own? On top of being a fun crafting experience, he's sure to appreciate a high-quality knife on all his big adventures.
This knife-making kit by Man Crates will give him the opportunity to carve, sharpen and wield a fixed-blade knife that fits perfectly into the palm of his hand.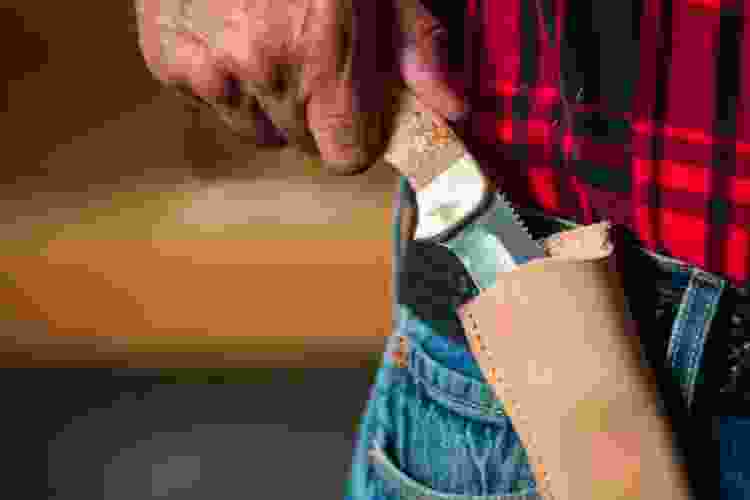 26. Perfect Pregame Alcohol Infusion Kit
What do men like for Christmas presents? Whether he's still in college or well into retirement, homemade cocktails are never a bad Christmas gift for men.
Encourage him to be creative with his nightly nightcap. The Perfect Pregame Alcohol Infusion Kit comes with over 80 unique infusion recipes and tools to flavor all his favorite spirits (or non-alcoholic spirits).
Useful Christmas Gifts for Men
27. Woodworking Classes
For the guy who's always looking to level up his skills, woodworking classes have a lot to offer. Woodworking classes are great Christmas gifts for Dad, new homeowners or avid DIY-ers in your life.
Whether his woodworking skills are still a little green or as strong as an oak, he'll enjoy practicing with tools, learning new techniques and creating useful furniture and décor for his home.
28. Glassblowing Classes
When it comes to choosing unique Christmas gifts for men, it's hard to beat a handmade glassblowing experience. In glassblowing classes, your recipient will learn how to twist, turn and fold molten glass to create art, dishes, light fixtures, home décor and more. This is a gift he's sure to never forget.
29. Photography Classes
Does your guy love to update his social media accounts with glamorous photos or collect memories to smile back on later? Photography classes are a Christmas gift for men that will help him capture the world through his eyes.
Whether he takes the course in-person or online, with an iPhone or a professional camera, he'll love exploring the world around him and shooting amazing photos worth sharing.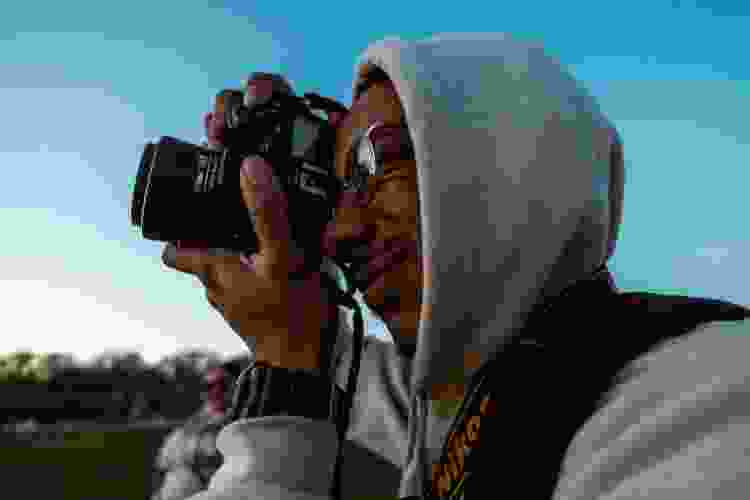 30. Magnetic Wristband
A must-have Christmas gift for men who love their tools, a magnetic wristband is a simple, wearable device that will ensure he never misplaces a screw, bit or bolt again. This RAK magnetic wristband is made with super strong magnets and a padded mesh interior for durable, comfortable use anywhere.
31. Luxury Sheet Set
What's the best gift for men? Not all men will spoil themselves with a set of high-quality sheets, but you know he deserves a good night's rest. This 1000-thread count, 100 percent cotton sheet set is a useful gift for men that will give them the most comfortable sleep of their life and ensure they are well-rested for their daily adventures.
32. Tile Pro
Need useful gifts for men who frequently lose their keys or misplace their wallets? Give him peace of mind with the Tile Performance Pack, including two smart Bluetooth tracking devices: a convenient clip-on key ring and a compact wallet card. Next time he loses track of his things, he'll be so grateful to have this gift.
33. Massage Gun
Whether he's a sporty guy, a hard worker or he's just into relaxation, he'll love a powerful massage gun to relax at home without paying for a masseuse. This is one of the best gifts for the impossible man who's always on his feet or has shoulder tension from his desk job.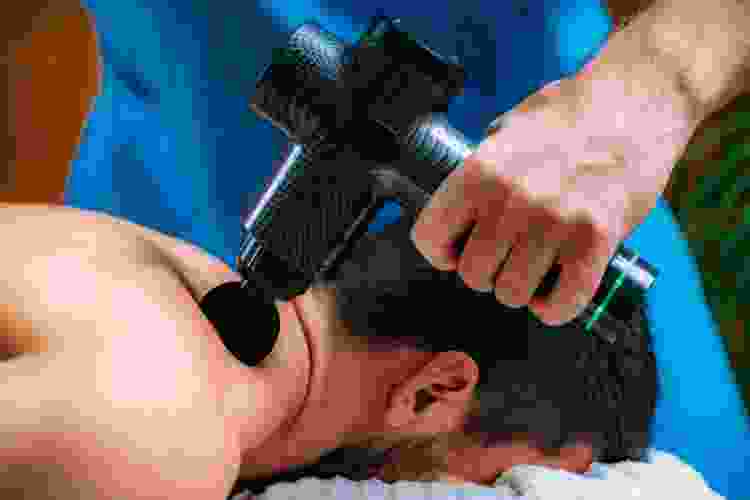 Time seems to fly by faster every year, and once again, gift shopping season is right around the corner. Finding the perfect gifts for men in your life can feel like a challenge, but now that you've browsed the best Christmas gifts for men in 2022, you're ready to check off your list with ease!
For even more fun gift ideas, check out other experiences happening on Classpop!