39 Coolest Christmas Gifts for Dads They'll Actually Use
Last Updated on Jun 14th 2023
| 0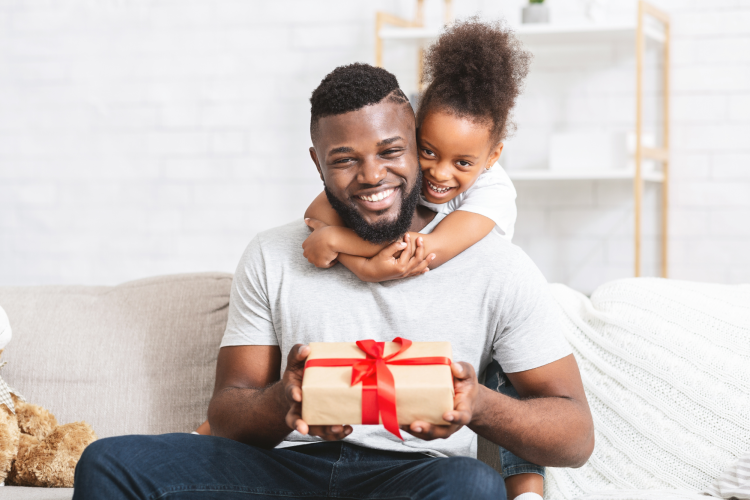 Finding the perfect gift for someone important in your life is worth a little extra thought and planning, and that's why we've compiled for you 39 of the best Christmas gifts for Dad.
So, what is the best gift for a father? According to The Association for Psychological Science, people like to receive gifts that are meaningful. When it comes to your Christmas gift ideas for dad, a happy medium between what they actually want and something you found for them that you thought they might like is pretty much the sweet spot.
From the DIY King to the golf enthusiast and even BBQ Master, we've got the ultimate gift for the father figure in your life!
Jump to Section
Creative Christmas Gifts for Dad
1. Paint Your Way
Most parents would gladly take some quality time with their kids over a material gift, so why not get the best of both worlds and sign up for a class with your dad?
Check out paint and sip in Los Angeles, paint and sip in Chicago, paint and sip in Sacramento or search for a paint and sip near you for a low-pressure and fun way to get creative with your dad.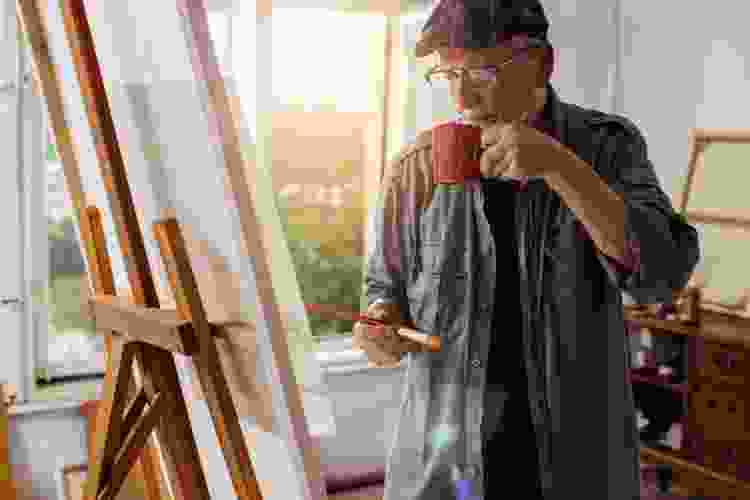 2. Make Pottery Creations
Another fun and artistic way to relax and spend time with your dad, taking a pottery class is definitely a unique Christmas gift for dads that will lead to some fun memories and a cool keepsake.
With pottery classes in Boston, pottery classes in San Francisco and pottery classes in San Diego (to name a few), be sure to book your experience a few weeks out so you can get the day and time that works best for you.
3. Take a Drawing Class
Part of what's so fun about taking a creative class with your dad is discovering some hidden talents that he may have been hiding. Drawing classes are a fun way to express yourself, and they make a great Christmas gift for dad because he gets to spend time with you!
Join our email list for exclusive deals, local events and fun inspiration for living a more creative life.
4. Dance It Out
Get the blood pumping and have some fun with dance classes in Las Vegas, dance classes in Los Angeles or dance classes in Orlando for a great bonding experience and a Christmas gift for dad all rolled into one. Whether dad is a smooth mover or has two left feet, make it a family affair and share some laughs as you learn a few new moves.
5. Photography Classes
OK, so this option isn't just for dads, but maybe your boomer father can finally learn how to shoot a decent photo on his iPhone, and that's a win for everybody.
With photography classes, your dad will learn the basics of taking quality photos. This Christmas gift idea for dad also keeps on giving, because isn't it usually the dad who takes the family photos?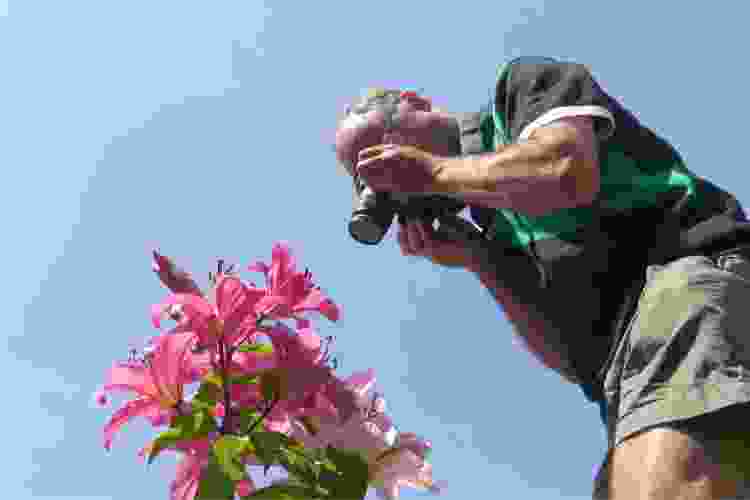 6. Mixology Classes
If your dad's idea of a good night involves an Old Fashioned and a football game, we can help with at least half of that. Online mixology classes make a great Christmas gift if he loves a good cocktail because he will learn the ins and outs of various spirits and how to combine them for the best drinking experience possible.
Now you don't have to wonder "what should I get my Irish dad?" because this experience has you covered. Virtual wine tastings are also available if you're not quite ready for a full trip to Napa but still want to savor and appreciate some good wine.
Foodie Christmas Gifts for Dad
7. Take a Cooking Class
Even if your dad is a self-proclaimed BBQ master, there are tons of other styles and cooking techniques that can enrich his food game. Master flavors from around the world whether you're hand-rolling sushi or making Indian-inspired street food, there's something for all palates.
Sign the whole family up for cooking classes near you, whether that's cooking classes in Miami, cooking classes in Baltimore or cooking classes in Orange County plus online cooking classes have you covered for everywhere in between.
8. FoodSaver Vacuum Sealer
Chances are good that when your dad cooks he makes way more than he needs. The FoodSaver 5200 Series 2-in-1 Vacuum Sealer makes a great Christmas gift for dads who have never heard of portion control.
9. Japanese A5 Wagyu Steaks
If your dad is like most dads and loves meat of all kinds and the grill, there may not be a better gift than the Rolls Royce of steaks. Holy Grail Steak Co. is probably one of the only legitimate places in the U.S. to order A5 Wagyu from if you're not a restaurant.
These beautifully marbled pieces of meat will surely light up your dad's eyes and who knows, he may want to grill them up right on the spot for you!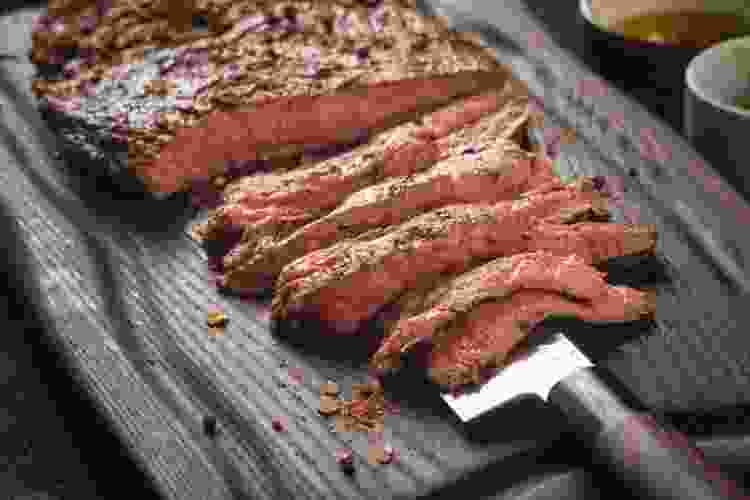 10. Spirits Club Subscription
This is one of the best Christmas gifts for dad if his idea of a good night is a glass of scotch after golf or with the game on. His liquor cabinet need never run dry with a subscription from the Flaviar Spirits Club.
11. Filthy Olive Brine
If your dad's drink of choice is a dirty martini, help him step up his game with pouches of Filthy Olive Brine at 6 packs for $35. This ultra-flavorful and zesty juice makes a dirty martini never more than a minute away.
This makes a great stocking stuffer for dad or an easy Christmas gift idea for dads who love a good martini. Maybe go a step further and make a DIY martini basket with all the fixings.
12. Anova Sous Vide Precision Cooker
Your dad may have mastered the grill, but he's got to give sous vide a try. This French style of cooking results in perfectly tender meals each and every time. This Christmas gift idea for dad is the new crock pot only way more portable and easy to use.
13. Outdoor Pizza Oven
Those cooking classes can be put to good use with an outdoor pizza oven. This unique Christmas gift for dad will have him churning out delicious, gourmet pizzas piping hot from his kitchen all year round.
Unique Christmas Gifts for Dad
14. Game Night at Home
Depending on where you live, the winter can start to get a little dull and pretty cold, so you're likely looking for ways to spice things up while staying cozy. Enter: online trivia games, virtual scavenger hunts, virtual escape rooms and, of course, virtual game nights.
Round up some snacks and beverages and you're got everything you need for a last-minute Christmas gift for the dad who wants nothing.
15. Theragun Mini
Whether your dad is a super athlete or just getting a little stiff with age, the mini Theragun is a great gift for working out those knots at home. This travel-size Christmas gift for dad fits easily in his gym bag or bedside table and with a rechargeable battery, he can work out muscle pain and soreness whenever and wherever he pleases.
16. Sound Bar
A sound bar is an awesome Christmas idea for dads who love watching Sunday Night Football with the volume up so he feels like he's at the game. Or the dad who likes listening to music at a reasonable volume. Either way, a sound bar offers excellent sound quality with a sleek design that dad is sure to love.
17. Signature Hammock
With this Christmas gift idea for dads, he will be taking some legendary naps this year. A great gift to help him unwind, a hammock is a perfect spot for his Sunday crossword or afternoon nap.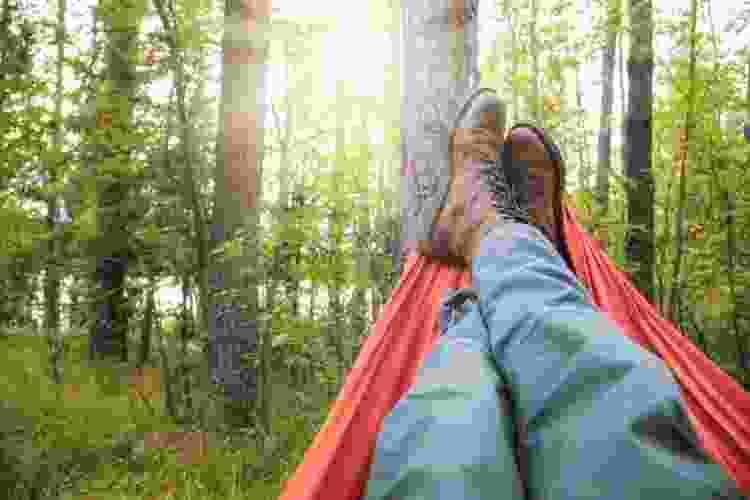 18. Heated Foot Warmer
No more cold feet while watching TV or working from home with this unique Christmas gift idea for dad. Many are very affordable, making this a great stocking stuffer for dad and a gift that he can use at home or in the office.
19. Weighted Robe
Who can resist a cozy outfit, especially when winter temps start to drop? This gift combines the secure feeling of a nice weighted blanket with the plush, coziness of a robe and the result is magical. This loungewear must-have starts at just under $100 and is probably going to be promptly unboxed and put on, if we had to guess.
20. Apple Air Tags
If your dad is one of those dads that can never find his keys (or wallet…or glasses) then Apple Air Tags might be the perfect Christmas present for dad. You can get a pack of four and attach them to all the important items he frequently misplaces.
This is a perfectly useful Christmas gift that answers "what should I get a busy dad?". This will save him the time he spends looking for items that are probably in his pocket but offers peace of mind knowing he didn't leave his wallet at the store (again).
DIY Christmas Gifts for Dad
21. Learn a Few Useful Skills
You totally can teach an old dog new tricks, and virtual flower arranging classes or woodworking classes will do just that. This Christmas gift for dad is actually sort of a gift for you, because he might use his new skills to make something for you. Glass blowing classes are another option for the brave and ultra-creative dad in your life.
22. Personalized Hobby Mug
Nothing will come between dad and his morning cup of coffee, so why not customize the experience for him with a personalized mug? A great stocking stuffer for dad or DIY Christmas gift for dad, adorable mugs can feature his name, his favorite colors or logos, etc.
23. REI "America the Beautiful" Pass
Let your dad choose his own adventure with this adventurous gift idea. This pass is good for one whole year and grants your dad access to all of our nation's incredible national parks, plus tons of other scientific and natural sites he might want to explore. Great for the outdoorsy dad but also a great last-minute gift for the dad who wants nothing.
24. Pasta Maker
A pasta maker is an all-in-one Christmas gift idea for dads who love to cook and have a real creative streak. Maybe after a few cooking classes, he will be ready to make some of his own creations with this easy-to-use pasta maker.
25. AeroGarden Sprout
With the AeroGarden Sprout, your dad can grow his own mini garden right in his kitchen or office. This gift is the perfect hobby that he can do indoors year-round and still get the feeling of working outside. These are great for a constant and low-maintenance supply of fresh herbs like basil or mint.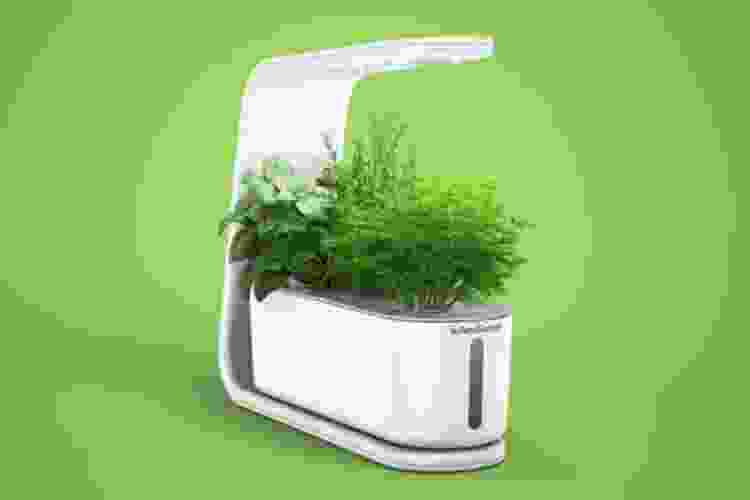 Useful Christmas Gifts for Dad
26. Learn to Sew
Look no further for an easy gift than a sewing class together. While he may not take up quilting afterward, this is a super useful Christmas gift for dad that he can use in a variety of ways.
Sewing up ripped clothing or adding patches to his favorite jacket or vest, the skills he learns here have tons of real-world applications.
27. Tool Tote
With exterior and interior pockets, plus a roomy main compartment, a tool tote is the perfect Christmas gift for the dad that does all things handy. Whether he's a professional or a DIY master of the home, a big work bag is useful for tons of different projects.
28. Mini Multi-Tool
Even if your dad has a full workbench in the garage, a useful Christmas gift for dads like a nifty mini multi-tool streamlines all DIY and repair projects around the house.
29. Mini Custom Whiskey Barrel
Look no further for the perfect Christmas gift idea for dads who love to drink bourbon. This mini barrel from Etsy's Kable Knits lets dad age a bottle of bourbon just to his liking.
Complete with a little stand and tiny spout directly out of the barrel, he will be sipping and savoring his own little personally aged bottle of whiskey in no time.
30. Grill Master Cutting Board
Get the grill master in your life a custom wood cutting board for preparing and serving all his best creations. This Christmas gift idea for dad is perfect because it's thoughtful and super useful without breaking the bank.
31. Everdure CUBE Portable Charcoal Grill
This makes for a great Christmas gift for the dad who loves hiking, camping and grilling. Now he can do all three at once. This lightweight and easily portable charcoal grill comes with a cutting board and cooler layer so he can waste as little space as possible.
32. Persol 649 Aviator Sunglasses
Now your dad can rock the same shades as Steve McQueen or the late, great Anthony Bourdain. These shades make for a stylish and useful tool to protect his eyes from the sun whether he's on the lake, on the golf course or just sitting outside on a patio.
33. Portable Home Gym Band System
Rather than a gym membership, get your dad an all-in-one set of bands to encourage strength training from home. This gift is perfect for the fitness fanatic in your life. The best part is, it doesn't take much room to store or set up, so your dad has access to some fitness equipment whenever he needs it.
Last Minute Christmas Gifts for Dad
34. Essential Oil Diffuser
Chances are your dad could use a little "me time" or a little stress reduction in his life. An essential oil diffuser is a great gift for the dad who has everything because chances are good he doesn't have this. Perfect for his home office or bathroom, he can enjoy the relaxing vibes of a day spa from the comfort of home with this easy gift.
35. La Colombe Morning, Noon and Night Box
For the dad who can't speak to you until he's had his morning cup of coffee, we present the perfect Christmas gift idea for the coffee connoisseur. This La Colombe trio box lets you select the desired brewing method and they will take care to ship you a trio of delicious coffees to enjoy at all times of the day and night.
36. Moisturizer
The perfect Christmas gift idea for the dad who always reminds you he's not getting any younger, give him a chance to press pause on the whole aging process. Whether he has a skincare routine or not, this is a quick and easy step to add to his morning or nighttime routine that will get his skin glowing.
37. Facial Set
If your dad doesn't already have a skincare routine, jumping on the facial bandwagon is a great place to start. This Christmas gift idea for dad has everything he needs to get started taking care of his skin.
38. Wine Aerator Set
If your dad loves a good glass of red but lacks the patience to let it breathe, an aerating funnel and filter combo is the perfect gift. A great stocking stuffer gift for wine lovers, this nifty little bar tool will make each glass of red wine taste just that much better.
39. JBL Clip 4 Speaker
An easy stocking stuffer or last-minute Christmas gift for dad, this portable JBL speaker packs a punch at only $60. It easily clips onto golf bags for some tunes out on the course, or onto a backpack or belt loop for music in the great outdoors.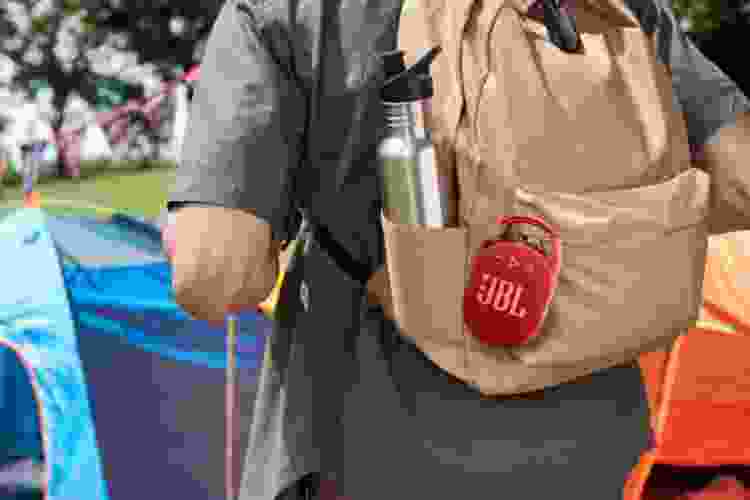 Consider the type of person your father or father figure is, and the sorts of goals he has, or hobbies he enjoys or the two of you enjoy together. If you've considered him even a little, he will certainly love and appreciate the gift he receives.
Don't wait for holiday shipping times to get long. Start planning and shopping soon and save yourself some stress when you're shopping for the coolest Christmas gifts for your dad.
For even more fun gift ideas, check out other experiences happening on Classpop!