53 Gifts for Foodies & Cooks for 2023
Published on Apr 20th 2022
| 0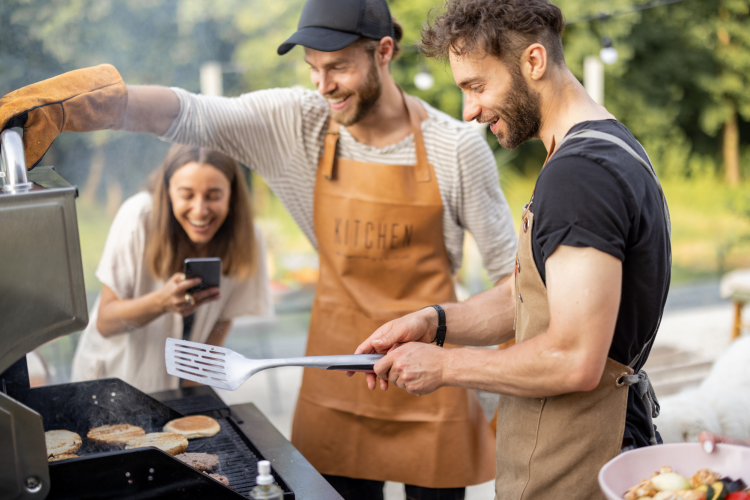 If you're in search of some awesome gifts for foodies, look no further! While a memorable meal is a key aspect of a foodie's love language, there are lots of unique items and experiences that will also make ideal gifts.
Whether the foodie in your life is big into grilling, baking, wine or fine dining, there is no shortage of awesome, totally unique gifts for foodies that won't break the bank. Show your foodie friend just how much they mean to you with these gifts for foodies.
Jump to Section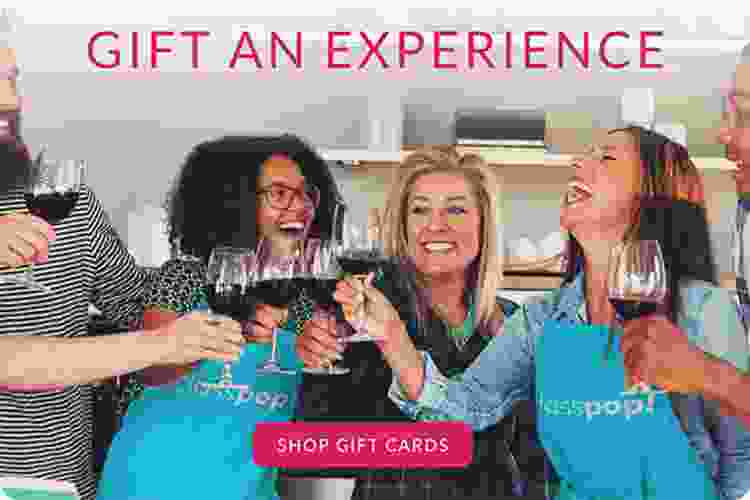 Unique Gifts for Foodies
1. Cooking Classes
You and your foodie friend likely eat at hot-spot restaurants often, and while that never really gets old, it's fun to switch things up sometimes. Give your foodie the gift that keeps on giving: cooking classes!
Whether you're looking for cooking classes in Phoenix, cooking classes in Fort Lauderdale or cooking classes in Minneapolis, they'll love this culinary experience gift, and they'll get to learn how to make their favorite cuisines whenever they want to.
What's more is that these classes are taught by experts, so the skills learned from them are ones that can be used in the kitchen for years to come. If you can't find any cooking classes near you, gift your bestie or loved one a cozy, fun night in with online cooking classes.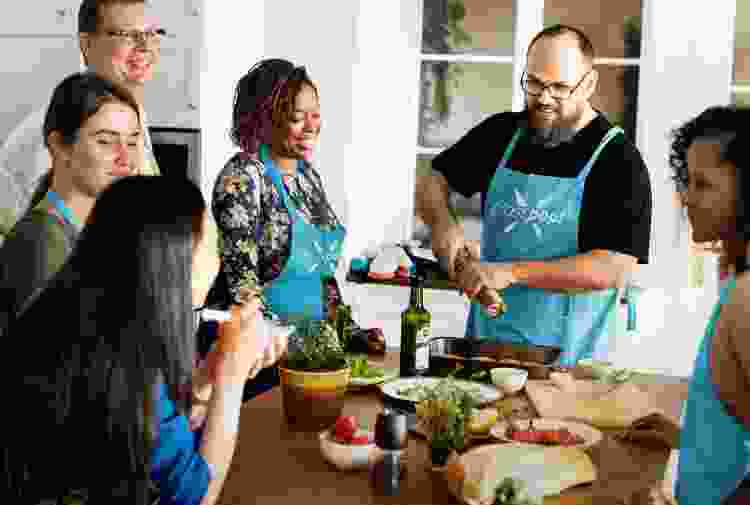 2. Japanese Snack Box Subscription
Could you think up a better concept than a monthly snack subscription? Neither can we. Foodies love trying new foods, so snack box subscriptions are phenomenal gifts for foodies.
This Japanese snack box subscription from Tokyo Treat changes monthly, and includes seasonal and limited-time snack options, from banana caramel KitKats to special curry-flavored udon noodles.
3. Indoor Smart Garden
Every foodie should be able to cook at home with high-quality, fresh ingredients. That includes herbs, too!
With this high-tech indoor smart garden from Nordstrom, your gift recipient can yield fresh herbs like basil, mint, thyme, and more, regardless of the outdoor climate – it even waters itself! These are super impressive gift ideas.
4. Sushi-Making Kit
Sushi is more than just a classic dish, it's an art form. Those who have tried their hand at making sushi know that it isn't such a cinch to create perfect, clean-looking rolls of sushi without some practice.
Sushi making kits are fun and unique gifts for foodies who enjoy both eating and cooking outside of their comfort zone.
5. Chocolate-Making Classes
When you search for cooking classes near you, you'll discover that you can sign up for chocolate making classes!
While your foodie friend is probably always trying out fun new recipes, they may not have tried their hand at making their own creamy, indulgent chocolate. This is one of the most unique, rewarding foodie gifts.
6. Patterned Rolling Pin
Paisley print cookies anyone? A patterned rolling pin opens up a world of creative possibilities for your favorite pastry chef or homebody baker. Patterned rolling pins are great gifts for the foodie in your life who loves to bake.
7. Hot Steak Stone
Dating a steak snob? You're probably used to your partner keeping a watchful eye on their outdoor grill, but you can actually introduce a beefed-up way for your foodie to cook high-quality steaks.
With a hot Steak Stone, your gift-receiver will discover the wonders of searing steaks in a whole new light, and they won't even have to head outside to do so.
8. Adopt a Honey Bee
Does your foodie friend have a thing for authentic, raw honey? Many of them do!
Rather than gifting them even more jars of honey or restaurant gift cards, do something totally unique and meaningful by giving them the gift of protecting their very own bee with Project Honey Bee.
With the purchase of an adorable necklace, you'll contribute to the protection of these little worker bees, making these the perfect gifts for foodies that help protect the planet.
Luxury Gifts for Foodies
9. D&G Blender
Okay, so your food lover probably already has a blender at home. But is it designer? This Dolce & Gabbana blender is the ultimate gift for food lovers who like things a little more luxurious.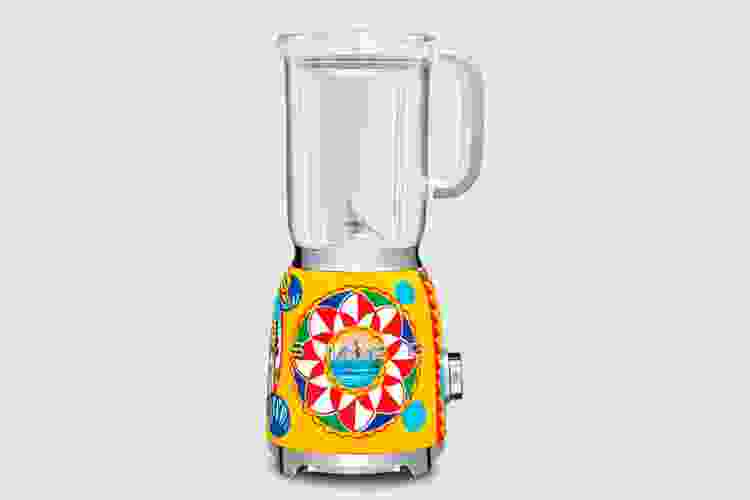 10. Outdoor Pizza Oven
Every foodie knows that pizza is only real pizza if it's made in an authentic pizza oven. While it may be a bit over the top to install an actual brick oven at someone's home, you can still get gifts for foodies who love a high-quality pizza.
With this Huckberry outdoor pizza oven, you and your foodie can enjoy a Naples-style pizza whenever you want.
11. Steam Toaster Oven
The foodie in your life definitely knows about Emily Mariko, and as such, they probably know about her iconic steam toaster.
Well, if you're in the giving mood, why not change the way they make toast forever and splurge on a Williams Sonoma steam toaster oven: one of the best gifts for foodies who know that a moist yet crispy piece of buttered toast is a true art form.
12. Personalized Cutting Board
A personalized cutting board is one of those gifts that you can give at any time: for Christmas, a birthday or as a gift for new homeowners! The options for this gift are nearly endless.
You can inscribe a favorite recipe onto the board, a newlywed's new shared name or an inside foodie joke.
13. Quality Olive Oil
Foodies know that the best dishes come from the highest-quality ingredients, especially olive oil.
The downside to this fact is that olive oil of the best quality is typically pretty expensive. Good thing they've got a friend like you who knows that imported olive oil from Brightland (with an eye-catching bottle) is one of the highest-quality gift ideas!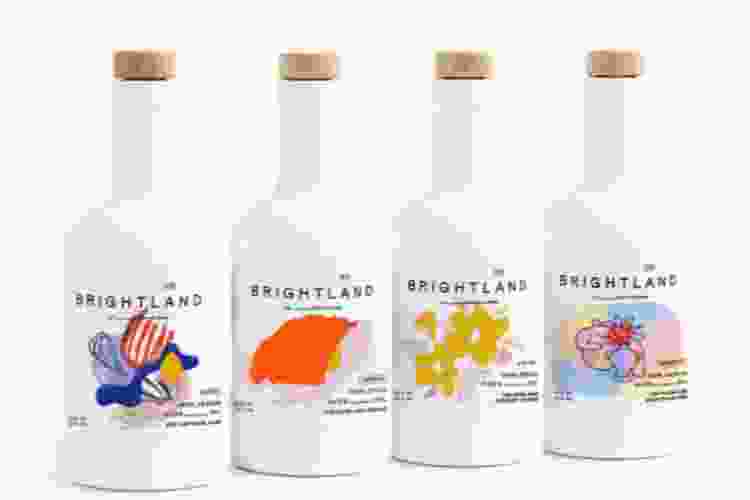 14. Butter or Oil Infuser
Store-bought butter? Not for a foodie! Let your foodie make fancy infused butters and oils without all the extra hassle with the help of a high-tech LĒVO butter or oil infuser. Garlic and herb butters coming right up!
15. Sous Vide Tool
If you don't know what sous vide means, we're sure that the foodie in your life does. Sous vide is a French cooking technique that takes some practice, but makes for heavenly dishes.
A sous vide tool is one of those gifts for foodies that takes the extra work out of the technique, many of them coming complete with Bluetooth technology that connects to a smartphone.
Inexpensive Gifts for Foodies
16. Munchies Gift Box
The ideal gifts for foodies who share a long-distance relationship with you are food deliveries. This Munch Mail munchies box includes tons of comfort food snacks any food lover will enjoy.
17. Cake Decorating Kit
If you need gifts for those who love to bake, you can't go wrong with a good set of cake baking and decorating tools and supplies. Allow your friend to explore creative freedom in their baking pursuits – you might even get a yummy cupcake out of these gifts for foodies!
18. Mini Waffle Maker
Mini waffle makers or even a mini donut maker are such great, inexpensive and quirky gifts for foodies. This will allow them to try out new recipes and to make bite-sized treats in a cinch!
19. Avocado Tool
Every foodie needs an avocado tool. Even non-foodies know how annoying it can be to try to perfectly slice and pit slippery avocadoes. These inexpensive foodie gifts are the kind you know they'll actually get to use often.
20. Hot Sauce Subscription
Foodies tend to have pretty developed palettes. As such, they can be picky about their hot sauce. After all, you can't just put Cholula on everything!
Gindo's hot sauce subscriptions are totally unique and useful gifts for foodies that they probably wouldn't have thought of on their own! For just $40, the recipient gets to taste a variety of handcrafted exclusive hot sauces each month.
21. Honey Sampler
As we've mentioned, foodies love high-quality ingredients. They also like to try new foods. Samples of authentic raw honey from Brazil are ideal foodie gifts for those who love honey and exotic variations of their favorite foods and ingredients.
Treat them to these aromatic, dreamy Brazilian honeys from Thomas Hübbe and Larissa Leitner.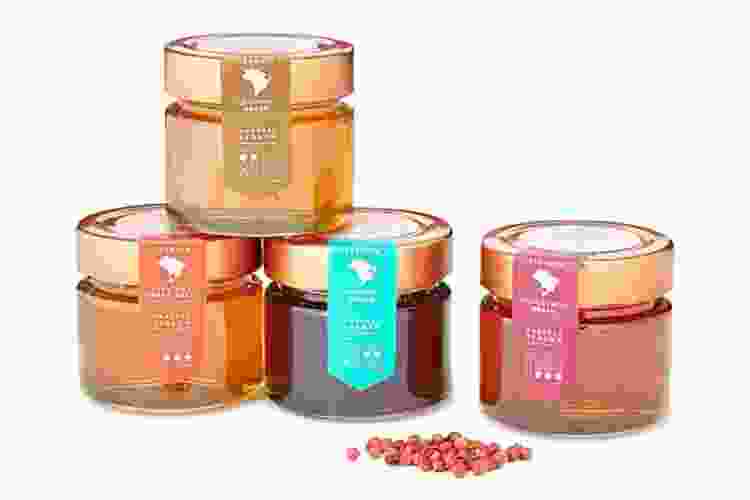 22. Spice Kit
Again, foodies love variety, and of course, they love flavor. Cool spices are great gifts for foodies that they can use for a long time. Many spice kits are packed with spices from around the world, to add a global kick to any dish you cook!
23. Salt & Straw Ice Cream
Foodies know that Salt & Straw is the iconic company notorious for its whacky flavors, like pear and blue cheese ice cream.
Even if you're not based in a state with a Salt & Straw shop, you can still order pints of their raved-about flavors, which make awesome gifts for foodies with a taste for innovation.
24. Mug Warmer
These are easy, foolproof gifts for foodies that won't break the bank. It's the perfect compliment to a gift for tea or coffee lovers. This mug warmer will keep hot drinks warm at home, in the office or while traveling!
25. Kitchen Scale
These are ideal foodie gifts for those who love to bake and cook precisely. They know that measuring ingredients precisely is the only way to bake, and with the help of a good kitchen scale, their time in the kitchen will be that much easier.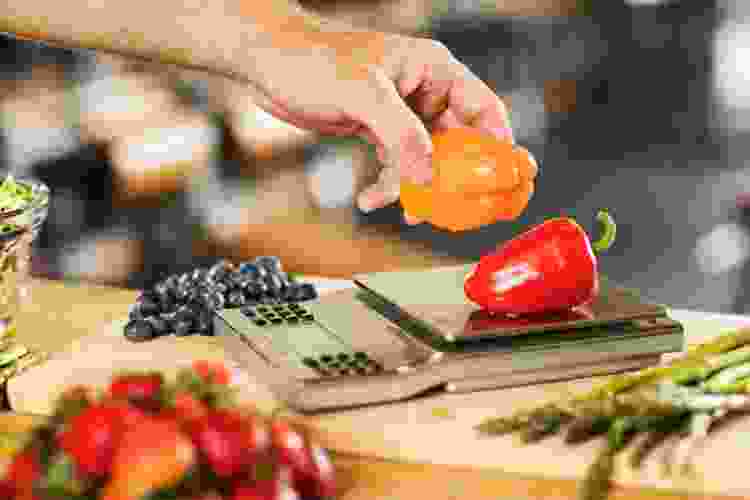 26. Everything Bagel Seasoning Trio
Yes, you probably already have everything bagel seasoning and you probably already put it on everything. However, foodies love variety, and these are gifts for foodies who need some variety in their life.
This set from Uncommon Goods includes everything bagel seasonings that are spicy and dill-infused.
27. Pickle Tool
These are staple foodie gifts for pickle-lovers. No one wants pickle juice hands, but everyone wants pickles! With an extractor tool, this problem becomes obsolete.
28. Homemade Meal
What better gifts for foodies than ones you've made yourself? Even if you're not the best cook, you can look for cooking classes in the Bay Area or near you to learn how to make your friends' favorite dish. These make great gifts for neighbors to welcome them to the neighborhood.
Anniversary Gifts for Foodies
29. Wine Tasting
Anniversaries are all about celebrating your love and spending quality time together to strengthen that love. Plan a cozy night for your loved one with luxurious virtual wine tastings.
You can leave your comfiest pajamas on, order some of your foodie's favorite food and do a lovely wine tasting right from home. Can you think of better anniversary gifts for foodies or wine-os?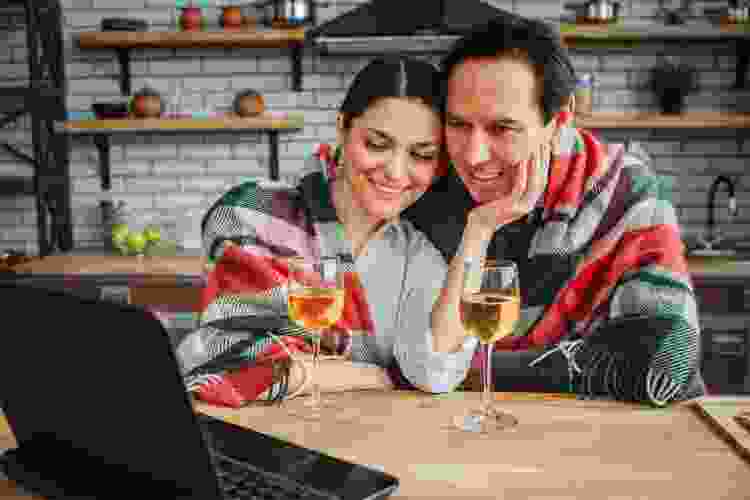 30. Mixology Class
For your anniversary, you probably want to spend some quality time together. Taking classes and learning new things together is one of the best ways to make new memories.
With in-person or online mixology classes, you and your love can learn new skills together while finding a new cocktail recipe to make for quality time happy hours at home!
31. The Adventure Challenge Dinner Dates
Any of The Adventure Challenge books are incredible anniversary gifts for foodies. This book contains 30 dinner recipes and each recipe is paired with a fun activity for the two of you to complete together.
32. Custom Message Shortbread Cookies
For yummy and adorable foodie gifts, say "I love you" with cookies — like, actually! These shortbread cookies from Celine Zhou are, of course, scrumptious, and they can be inscribed with any message you'd like! How sweet!
33. Food Tours
This is the foodie gift. As anniversary gifts for foodies, food tours have everything: it allows you to spend time together, you get to try a bunch of different delicious dishes from various restaurants and you get to learn all about these restaurants as you go.
Choose a location nearby to learn more about your favorite local spots, or choose a location you haven't been to for something totally new!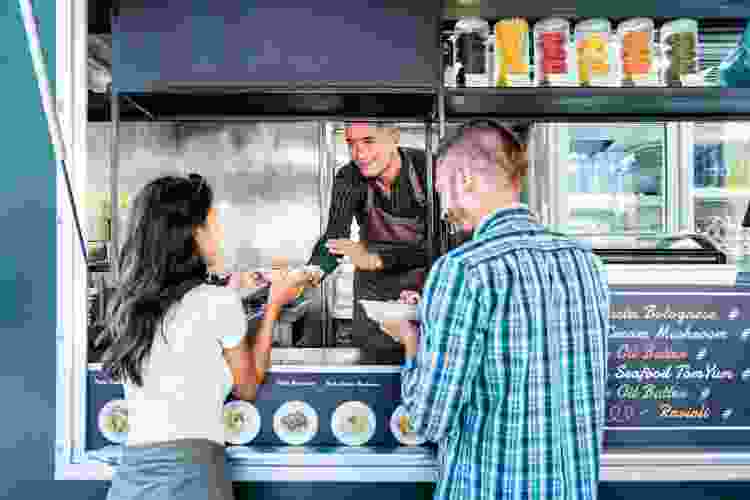 34. Custom Map Serving Tray
Your foodie lover has probably tried foods at hundreds of different restaurants across the globe. They probably have a favorite spot in each state, and have tons of memories tied to some of their favorite places.
For your anniversary, gift your lover an Uncommon Goods custom serving tray with a map that shows the first restaurant you ate at together. These are such sentimental gifts for foodies that they will cherish forever.
Best Gifts for a Foodie Woman
35. Wine Subscription
Is there a woman in your life who simply can't get enough of wine? Rather than purchasing her tried-and-true favorite bottle, consider gifts for foodies that keep on giving: subscription boxes!
There are tons of wine subscriptions available on the market, whether she prefers organic wines, wines from one specific region, or wines from around the world!
36. Picnic Basket
Picnic baskets are such unique gifts for foodies. It's a versatile gift that she can use whenever and wherever she likes, with whichever foods she wants!
37. Swivel Charcuterie Board
Every cheese-obsessed woman needs a high quality charcuterie board! If she loves to entertain, make sure that she's equipped with more than a plain old cutting board for her guests.
This Uncommon Goods swivel charcuterie board is large and movable so that everyone can reach what they want. It also comes with spaces for cheese knives!
38. Fancy Glasses
Don't let the wine-loving woman in your life drink from ugly, generic glasses. This queen deserves something that pops, like these colorful Food 52 hand-blown wine glasses. Cheers!
39. Why We Cook: Women on Food, Identity and Connection
This isn't your average cookbook, which your foodie girl probably has tons of already. This Uncommon Goods find is a great gift for foodies who are also feminists. Inside she'll find plenty of great recipes to try, along with inspiring stories from other foodie women just like her.
40. Restaurant Gift Card
Gift cards to her favorite restaurant, or to a restaurant she's always wanted to try are foolproof gifts for foodies. In fact, the Journal of Vacation Marketing cites that, for foodies, "the most popular experience sought [is] described as 'enjoy regional cuisine in a local restaurant.'" It's that simple!
41. Penne Gold Necklace
Get a woman a gold necklace, and she'll love it forever. Get a foodie a gold-plated necklace shaped like pasta, and she'll love it forever and then some.
Although this 14-karat gold penne rigate necklace from Delicacies Jewelry is a steep purchase, the proceeds provide more than 200 meals to feed the hungry!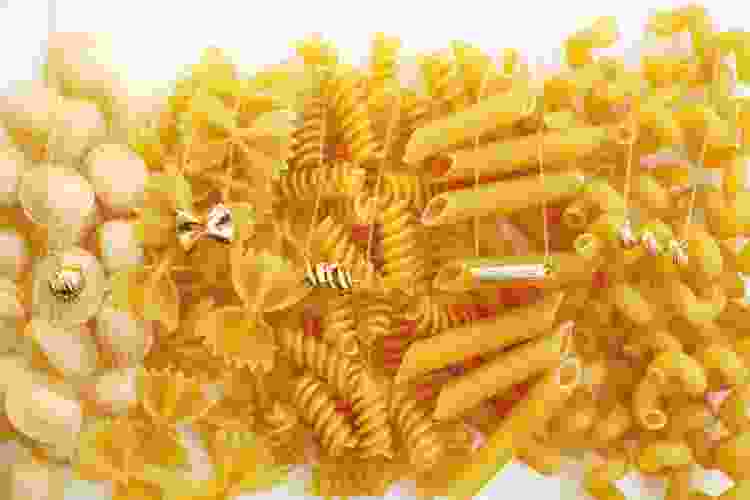 Best Gifts for a Foodie Man
42. Whiskey Subscription
To put your favorite foodie man in high spirits (pun intended), sign him up for a monthly whiskey subscription! He'll get to taste some exclusive, hard-to-get whiskeys from various regions. He can even host his own whisky tastings with friends.
43. Draft Beer Pour Dispenser
Beer lovers know that no pour is better than a fresh pour on tap. While he may be able to enjoy that at a local brewery, he's probably stuck with cans and bottles at home. Not for long!
A draft beer pour dispenser is the perfect gifts for foodies who are also beer-enthusiasts, and they are super easy to use.
44. Torch
A hand-held blow torch will probably be most men's favorite kitchen toy. These are such good, unique gifts for foodies, since they can be used for a variety of recipes, including desserts (we're obviously talking about crème brûlée here), searing meats and even for special cocktails.
45. Knife Set
Man or woman — every chef needs a good set of knives! If your foodie man doesn't have his own, this is the perfect opportunity to give him one. Of course, the better the knives, the higher the price, but there are lots of options online.
You can also get selective, if these are gifts for foodies who cook a lot of meat, you might want a different set of knives than for a foodie who cooks with primarily veggies or fish.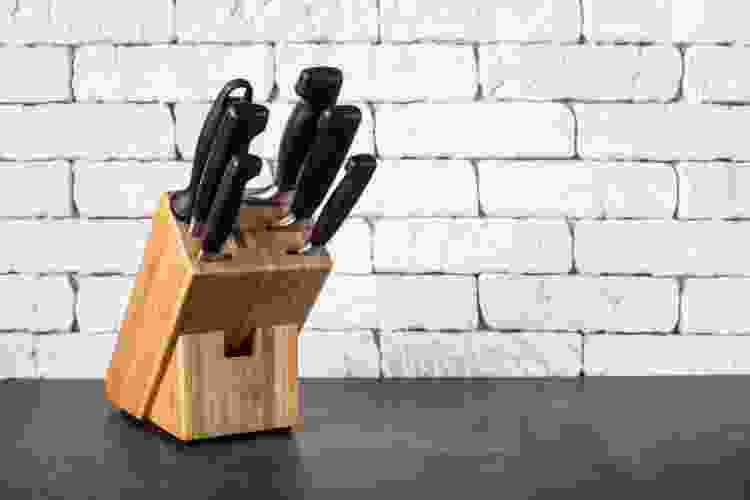 46. Cookbook for Men
Of course, there are no genders when it comes to good recipes and good food. However, some cookbooks are geared toward grillers, campfire cooks and dads that dabble in the kitchen, which make for the perfect gift for a foodie man.
47. Funny Apron
If your man is going to be cooking up a storm, he better be wearing an apron while doing so!
For this foodie gift, you might as well make it funny, since there are so many readily available jokes surrounding men and meat…you do the math. Pair a cookbook with a funny apron for the best gifts for foodies for men.
Unusual Gifts for Food Lovers
48. Indoor S'mores Fire Pit
Okay, so even non-foodies love s'mores. However, this super unique gift is one that every foodie will rejoice at. With an indoor s'mores fire pit, they can enjoy perfectly golden marshmallows all year round.
49. Hot Sauce Making Kit
While hot sauce and hot sauce subscriptions are great gifts for the foodie, they'll probably never predict a gift like this. It doesn't get more unique, authentic or fun than making your very own hot sauce at home.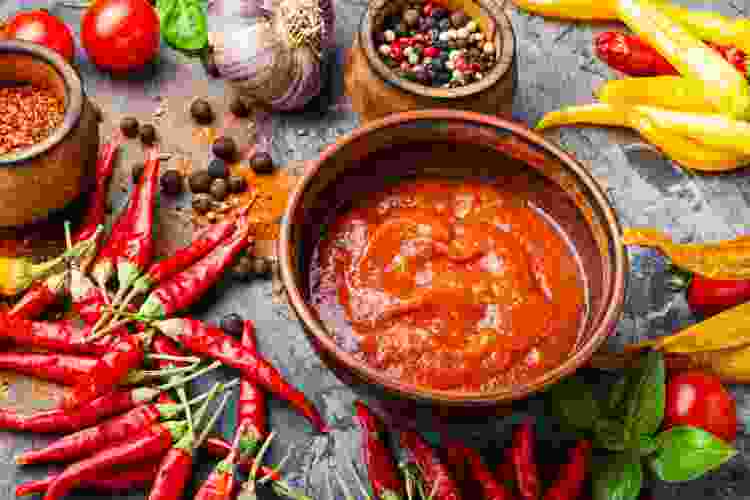 50. Kombucha Brewing Kit
You probably know at least one foodie who is obsessed with kombucha, fermentation, gut health or all three. Any kombucha brewing kit is a great gift for foodies who love the stuff, since it will allow them to make it whenever they want!
51. Guac Lock Container
We all love guac, but we all hate how quickly it goes bad, even in the refrigerator. Brown guac will be a thing of the past with a special guac container. Its airtight technology keeps your homemade guac nice and fresh for you to enjoy over an extended period of time.
52. Oyster Mushroom Log
If there's an unusual gift for foodies, this is it. These also happens to be incredibly useful and practical gifts for foodies who eat plant-based, or for mushroom lovers.
This Uncommon Goods oyster mushroom log allows you to easily grow silky oyster mushrooms right at home for up to three years!
53. Burrito Holder
More unusual gifts for foodies that have practical use. Eat your burrito on the go, keep it warm for picnics or just pull it out to impress everyone on line at Chipotle with this Uncommon Goods burrito holder.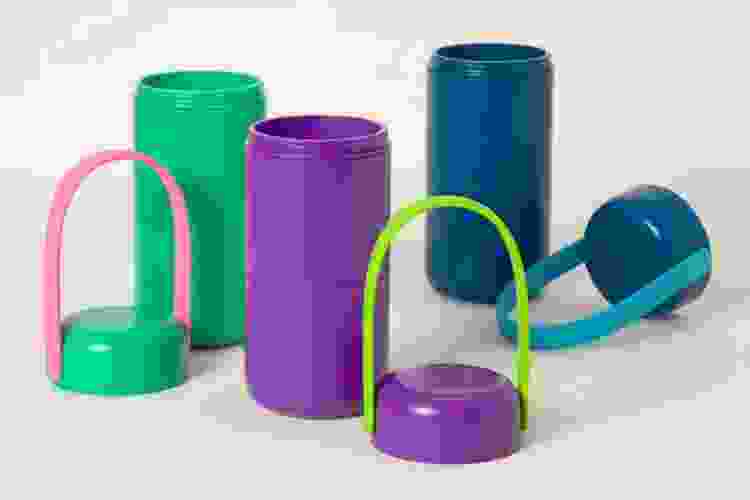 Gift-giving can be hard, especially when you really want to impress the person you're gifting to. Whether you're looking for gifts for foodies who love to cook or gifts for foodies who love to travel for good eats, there are so many ways to make the foodie in your life happy.
With any of these foodie gifts, your friend or loved one will feel appreciated and seen.
For even more fun gift ideas, check out other experiences happening on Classpop!