43 Thoughtful First Anniversary Gifts
Last Updated on Jun 14th 2023
| 0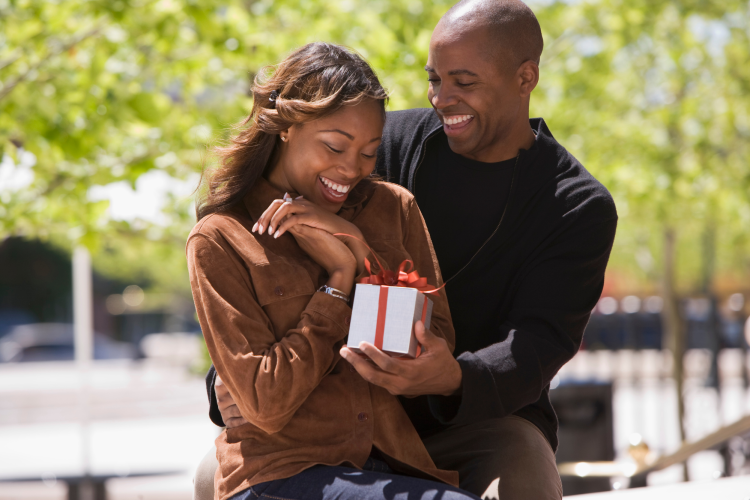 Are you looking for first anniversary gifts to mark that first trip around the sun as a couple? Traditional paper gifts for a first anniversary represent the delicate beginning stages of a relationship, but there's no reason why you can't go for the gold (or silver or platinum) if you choose.
From gifts, getaways and experiences to small tokens of affection, this list is designed to offer up a few first anniversary gift ideas to celebrate that all-important first year together.
Jump to Section
Foodie First Anniversary Gifts
1. Hands-on Cooking Classes
Skip the restaurant and learn how to prepare pasta, sushi, ramen and much more. Join gourmet chefs in local venues for hands-on learning, and ask all the questions you want to expand your cooking skills. Browse for fun, interactive cooking classes near you or venture out to cooking classes in Tampa, cooking classes in Denver or cooking classes in San Diego, and make something truly special for your anniversary meal.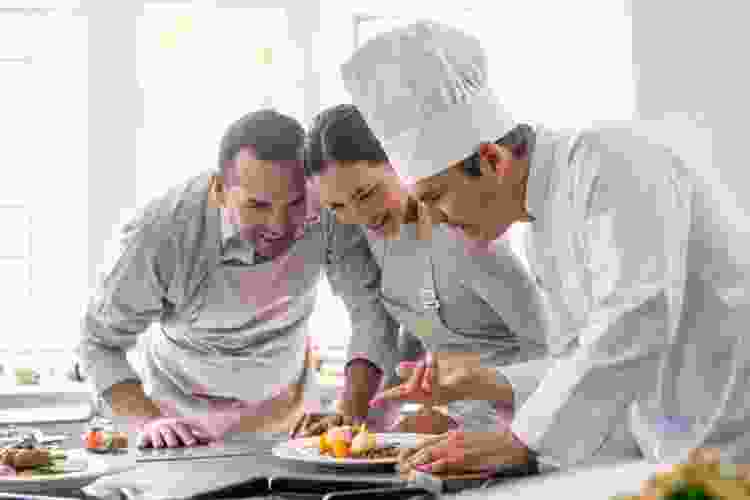 2. Online Cooking Classes
Led by top-rated chefs, interactive online cooking classes make fun and thoughtful first anniversary gifts for foodie couples who enjoy experimenting in the kitchen. The only thing you need is an internet connection and some basic ingredients. You'll spend quality time in the comfort of your own kitchen while learning about Italian, Russian, French and other international cuisines. You can even learn how to master the grill or make homemade bread with this first wedding anniversary gift for foodies. Get inspired with our list of the best Zoom cooking classes in 2022!
3. Box of Gourmet Chocolates
Chocolate is one first anniversary gift that can't go wrong. Whether you choose a small box of gourmet truffles or a large selection of dark, white and milk chocolate, you'll both enjoy this gift. Pair with a bottle of wine or plate of cheese and fruit for a romantic date night treat.
Join our email list for exclusive deals, local events and fun inspiration for living a more creative life.
4. Food Tours
Planning a weekend away? Check out the local cuisine and learn a little history in the process by booking a food tour throughout the city. Food tours in New Orleans, Miami or New York City make excellent first anniversary gifts, but there's bound to be one in your own hometown as well.
5. Bottle of Wine
Whether it's red, white or rosé, a vintage bottle of wine always makes a lovely anniversary gift. Choose a mutual favorite or go with something new to both of you.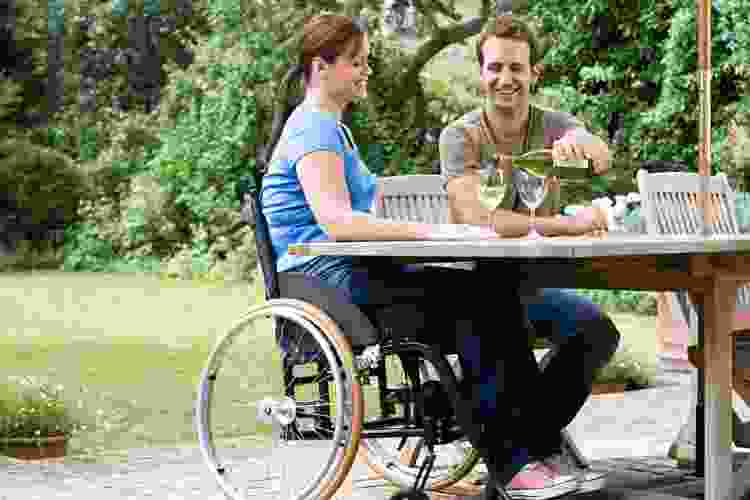 First Anniversary Gifts for Wife
6. Keepsake Box
A keepsake/jewelry box that doubles as a photo holder makes a beautiful and thoughtful first anniversary gift she'll use every day. The DS Gift Studio Keepsake Box is made of wood and features a place for special photos on the top.
7. Bouquet of Flowers
There's nothing more romantic and timeless than a good old-fashioned bouquet of flowers. Along with a specific gift, each anniversary year also has a flower. The first anniversary flower is the carnation. A big bouquet of carnations is sure to delight your partner.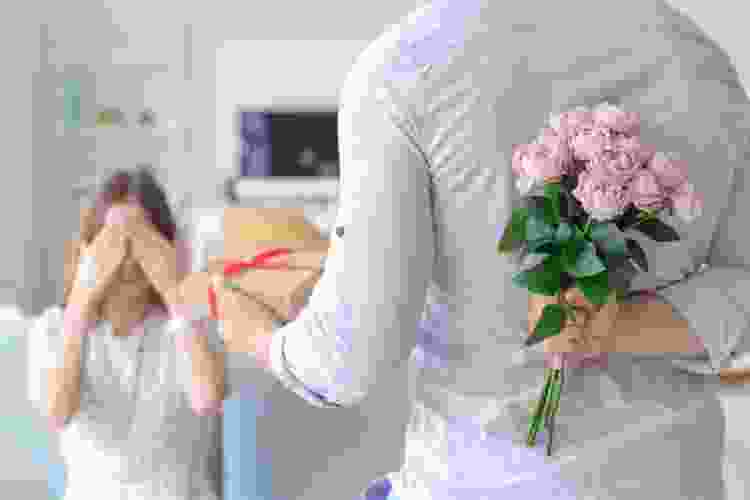 8. Coasters
Wrap up a set of photo coasters to display on your coffee table. Wedding photos and honeymoon selfies work well to make super cute anniversary gifts.
First Anniversary Gifts for Husband
9. Woodworking or Glass Blowing Classes
Learn a new skill together while also creating your own gifts for each other with a woodworking or glass blowing class. Create custom wooden furniture for your home or a decorative handmade vase to fill with your anniversary flowers. This unique and artistic anniversary gift idea will blow your partner away!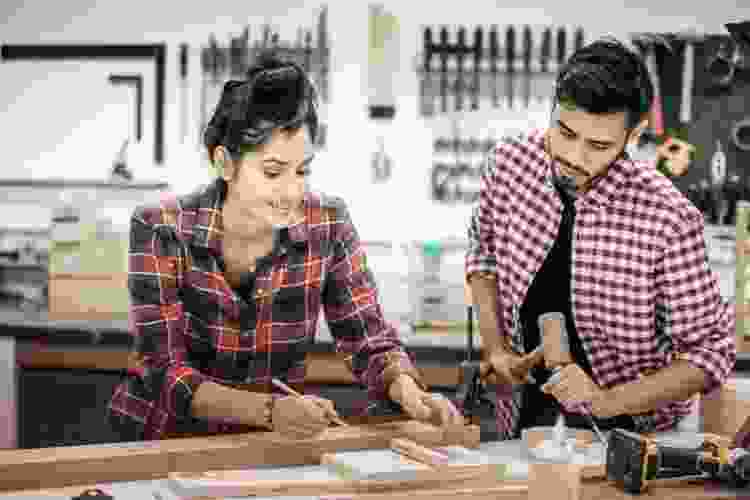 10. Personalized Leather Watch Bands
Ditch that boring Apple watch band and check out the Mirage Leather Apple Watch Band. This is a functional and fashionable first anniversary gift for your husband. Choose an engraving of initials, dates or a short, sweet message.
11. Pocket Knife
An engraved pocket knife from Wood Present Studio makes a great first anniversary gift for the husband who hunts, camps or just cuts open Amazon boxes. Personalize the wooden handle with a name or date. They'll certainly remember every anniversary when they use this gift.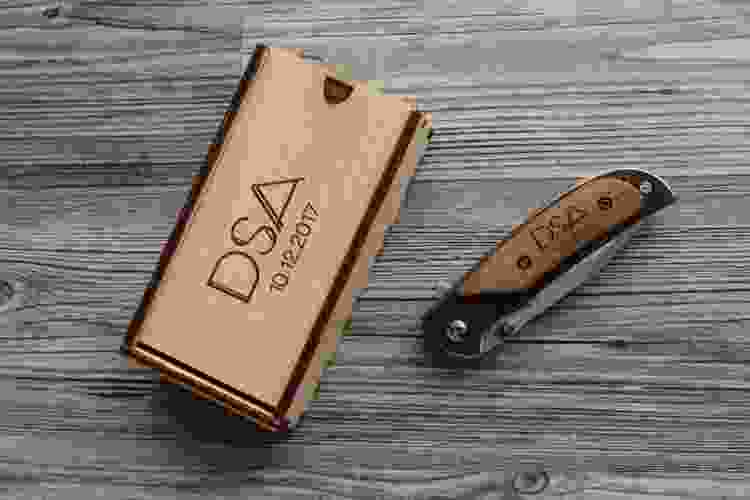 Unique First Anniversary Gifts
12. Virtual Wine Tastings
If your sweetie is a vino lover, you'll get brownie points for booking virtual wine tastings as a first anniversary gift. Classes include Spanish tapas and wine, cheese and wine pairings or reds from around the world. In addition to tasting, you'll learn about wine regions, growing practices, differences in varietals and other wine culture.
13. Online Mixology Classes
Book online mixology classes for a unique first anniversary gift. Talented bartenders will teach you the art of shaking, mixing and stirring. You'll create mojitos, mimosas and other classic cocktails that are sure to impress your friends at your next party.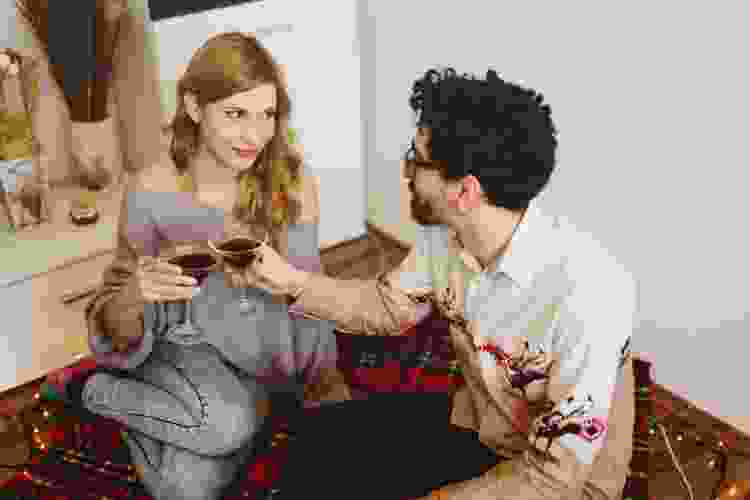 14. Make Pottery Together
With this truly special first anniversary gift idea, you and your loved one will create something useful and beautiful together by taking a fun pottery class. Browse pottery classes in San Francisco, pottery classes in San Diego or pottery classes near you for an interactive experience you won't soon forget.
15. Plant a Garden
Nurture your green thumbs by planting a rose garden, raised vegetable beds or even a simple herb garden. If you're not ready to tackle a whole plot, buy a few plants to spruce up your deck, kitchen window or living room coffee table. Better yet, why not plant a tree in commemoration of your first anniversary?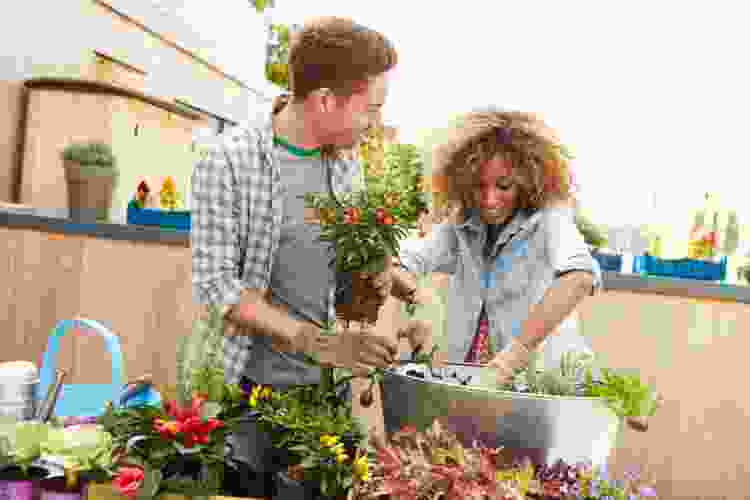 Traditional First Anniversary Gifts
16. Piece of Art
If you're just starting out in a new house or apartment, you may not have budgeted much in the decorating department. A first anniversary is the perfect time to pick up a new piece of art or other home décor item to spruce up your place and remember the date.
Or let your creativity (and the wine) flow by painting your very own work of art in fun paint and sip in Chicago, paint and sip in Sacramento, paint and sip in Los Angeles, or paint and sip near you!
17. Love Letter
Since the traditional first anniversary gift is paper, why not write an old-fashioned love letter? It's a simple gesture your significant other will appreciate and probably keep forever.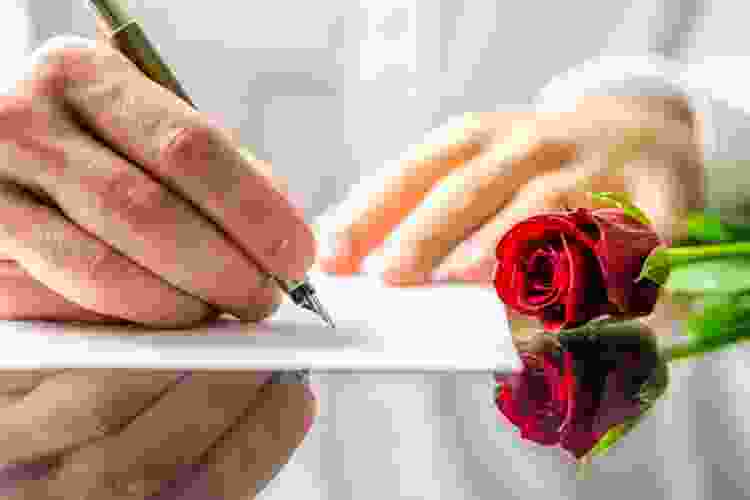 18. Custom Stationery
Visit the local stationery store and pick out a fun, elegant or totally you-two set of stationery. You can even choose something that can be engraved with your monogram or initials.
19. Push-Pin Travel Map
The KR Maps Push Pin Map allows you to mark places you've been or would like to go together. Use a different colored pin for each category. It makes a beautiful statement or conversation piece on a living room wall.
20. Personalized Address Labels
If you haven't finished all those thank-you notes yet, personalized address labels will come in handy as paper gifts for first anniversaries. Pick a theme, design or color that suits you both.
21. Books
Couples who read together stay together. It's a fact. If your sweetie's favorite author just came out with a new hardcover, pick it up and put a bow on it for a classic first anniversary gift.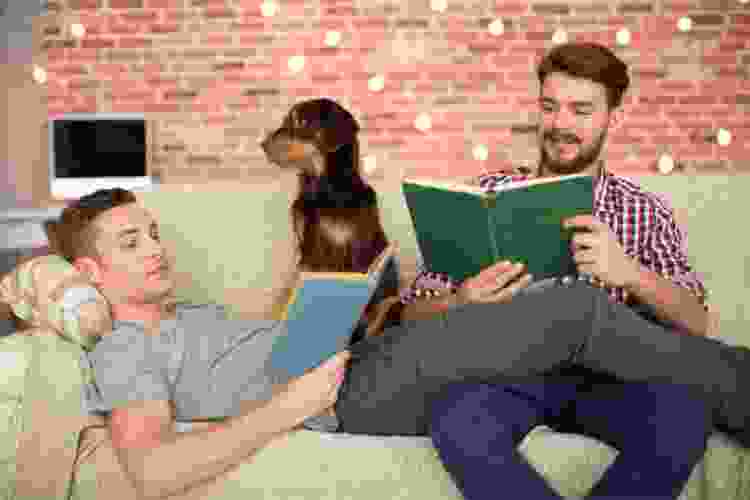 22. Date-Night Coupon Book
More on the paper theme, get creative and come up with all sorts of activities, destinations or experiences for each other to "cash in" whenever they choose. Examples include "I'll make dinner" or "Foot massage" and even "I'll take out the trash."
Modern Anniversary Gifts
23. Sundial
Take the clock theme to its origins with a sundial first anniversary gift. The Metal Foundry First Anniversary Sundial makes an elegant addition to a desk or shelf. Sundials also make a nice accent in a garden.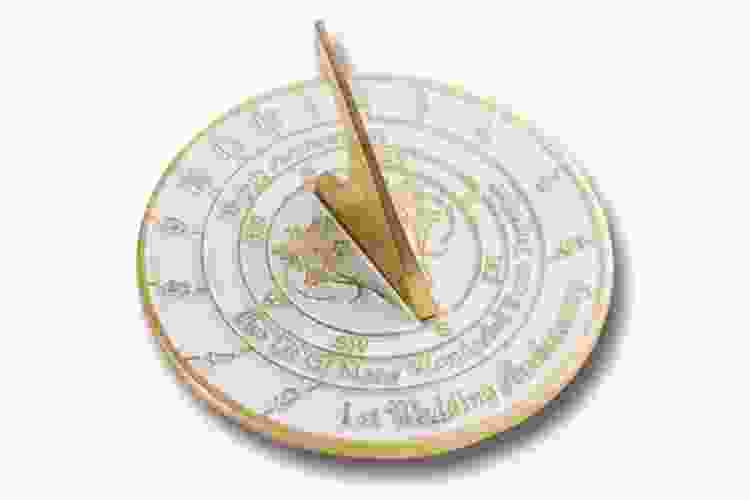 24. Wooden Clock
If you're not much of a traditionalist, one modern anniversary gift idea is a clock. The Wreath Love Co. Clock is a simple and elegant addition to any wall. Personalize with your names, initials or a date for a 1 year anniversary gift you'll use every day.
25. Take a Trip
Maybe you went somewhere fabulous for your honeymoon, but why not go somewhere as a first anniversary gift? Take a road trip to the beach, the mountains or a nearby city you've always wanted to visit.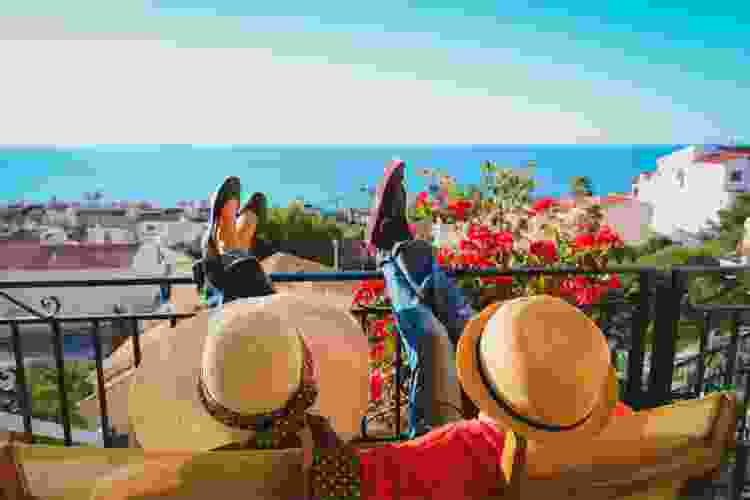 26. Sleeping Bag
If you and your partner are into camping (or maybe you're more the glamping type), the Sleepingo XL Double Sleeping Bag is a unique first anniversary gift. It's roomy, comfortable and has zippers on both sides so you can each control your own level of "zipped-up-ness."
27. Fitness Smartwatch
The Fitbit Sense is the perfect first anniversary gift for fitness fanatics. It monitors stress levels, heart health and much more to make a modern anniversary gift anyone would love to receive.
28. Hammock
Put that back yard or deck to use with a hammock for two. Whether it's tied between two trees or hanging on a stand, it's the perfect place to snuggle on a lazy day or stargaze on a clear night.
Cute Anniversary Gifts
29. Virtual Flower Arranging Classes
Bond over your first anniversary gift with fun virtual flower arranging classes. Explore the floral world while creating wreaths, small bouquets, centerpieces and floral crowns.
30. Art Classes
Share your love of the arts from home by signing up for online painting classes, online photography classes or online drawing classes. Choose a statement wall in your home to hang your new masterpieces.
31. Dance Classes
Taking a dance class together is a great way to learn basic dance principles or master advanced steps. Get in the groove with dance classes in Orlando, dance classes in Los Angeles or dance classes in San Diego.
If you'd rather dance in the comfort of your own home, try interactive online dance classes. Whether it's swing, salsa or the waltz, you're sure to bring a little more romance into your life with this first anniversary gift.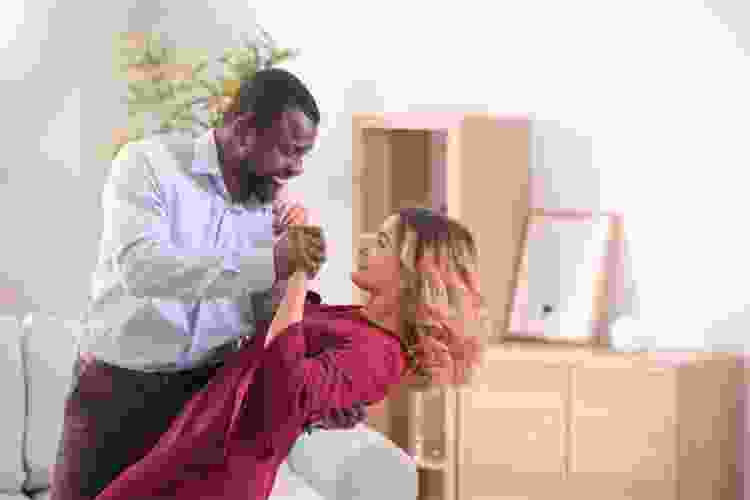 32. Game Night
Gather a collection of favorite card or board games like Monopoly, Scrabble or Checkers for a cute first anniversary gift. Each year, add to the collection. After the anniversary, you can host the weekly game night with your family and friends. Take the fun to the next level with virtual game nights or virtual scavenger hunts and show your competitive side.
33. Mugs
Show off your couple-hood at the next tailgate party, beach day or backyard picnic with this fun first anniversary gift. The Yeti Personalized Rambler can be customized with names, monograms or initials. You'll never lose track of which cup is yours.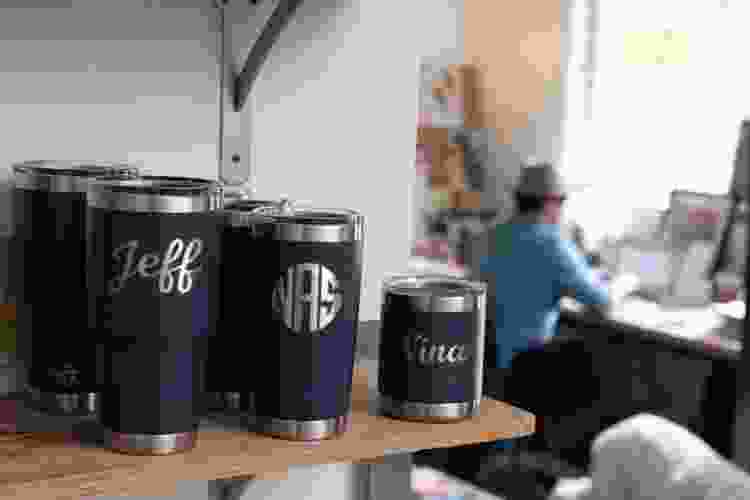 34. Luggage Set
For travelers, a good set of luggage makes a practical first anniversary gift. Pick out something in bright colors so you can easily find it at baggage claim.
35. Pet Portrait
Include your four-legged friend in your first anniversary celebration. The On the Edge Creations Custom Pet Portrait creates a super cute pet portrait from a photo of your choosing.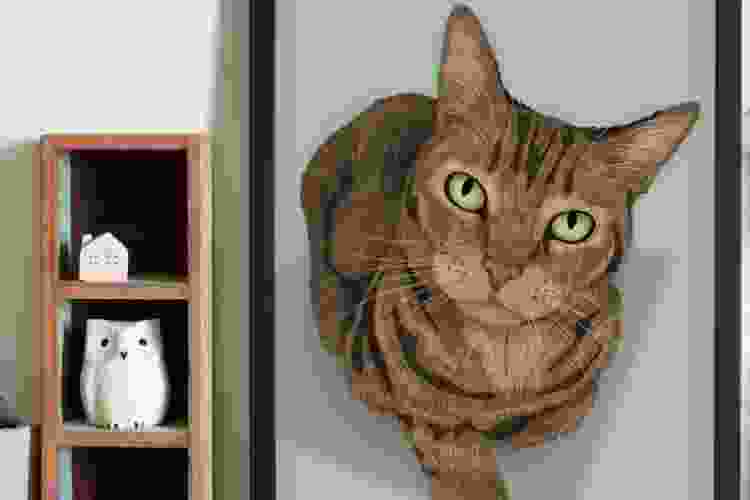 36. Digital Photo Frame
Enjoy all of those wedding and honeymoon photos displayed on a digital photo frame. Most digital frames can upload photos from memory cards as well as social media sites like Facebook and Twitter. Choose one with speakers to create your own memory soundtrack.
37. Plan a Picnic
Prepare a special lunch or order takeout from a restaurant and spend the day at the local park. Don't stress over the details. Beach towels make great picnic blankets. Find a shade tree and read, listen to music or just sit and enjoy each other's company.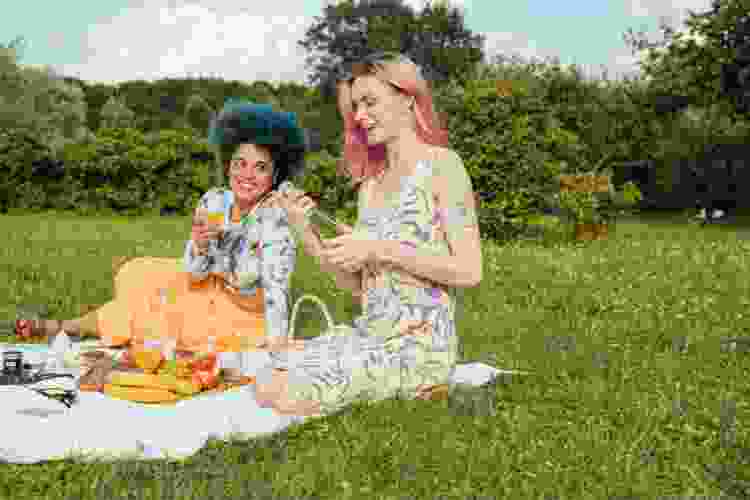 Romantic First Anniversary Gifts
38. Theater Night
A first anniversary is a celebration worth splurging for, and theater tickets fit the bill perfectly. Get dressed up and enjoy the time together. Live concerts and other performances are just as special when shared together. Need a little extra drama in your life? Try in-person or online acting classes together and become the stars of your own show!
39. Stroll Through a Museum
Spend the afternoon or evening enjoying a local art or history museum. Maybe there's a special exhibit you've both been dying to see. Now's the chance to do it.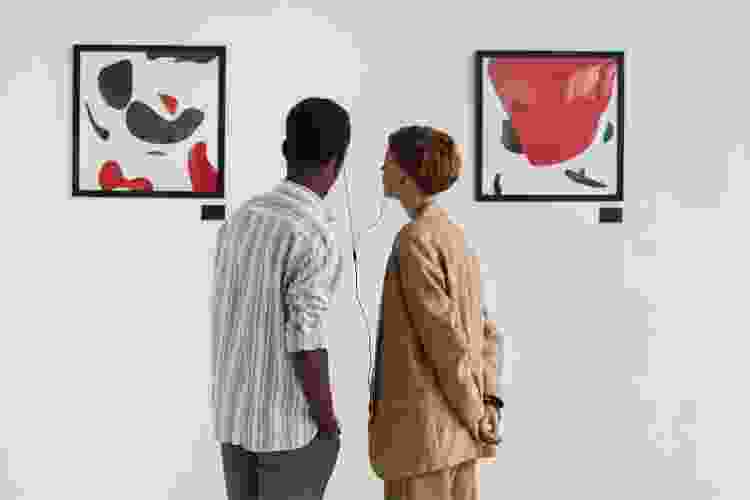 40. Book of Poetry
Pick up a book of love poems for a really romantic first anniversary gift. Shakespeare, Lord Byron, Wordsworth or Keats are just a few to consider for this romantic first anniversary gift.
41. Gold Necklace
The gemstone for the first anniversary is gold. Surprise her with a heart-shaped pendant dangling from a gold chain. For a special touch, have it engraved with her name, wedding date or a special word ("Love" comes to mind).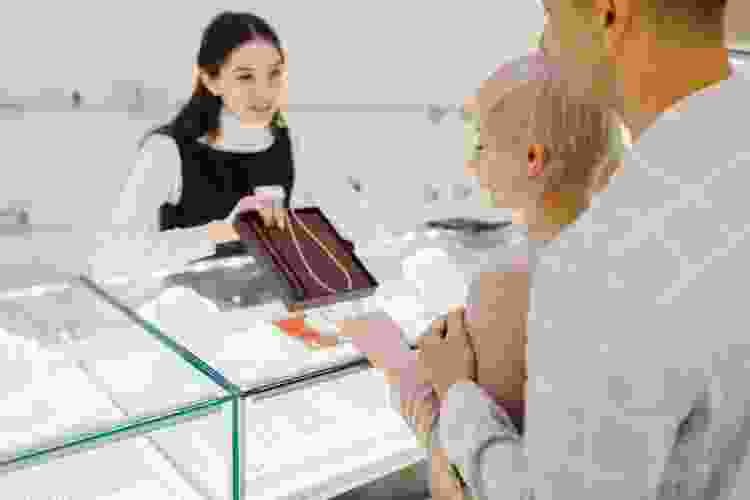 42. Matching Robes
Snuggle up together in fluffy matching robes. Choose a fun color or go with crisp white and an elegant monogram. If you really want to personalize a piece of clothing or fabric, take a sewing class and create a custom monogram or throw pillow pattern designed specifically for your partner.
43. Movie Night
Pop some corn and break out the bubbly. Then choose your favorite movie (it doesn't have to be romance — thrillers or comedy work just as well) and grab a blanket for a cozy night in.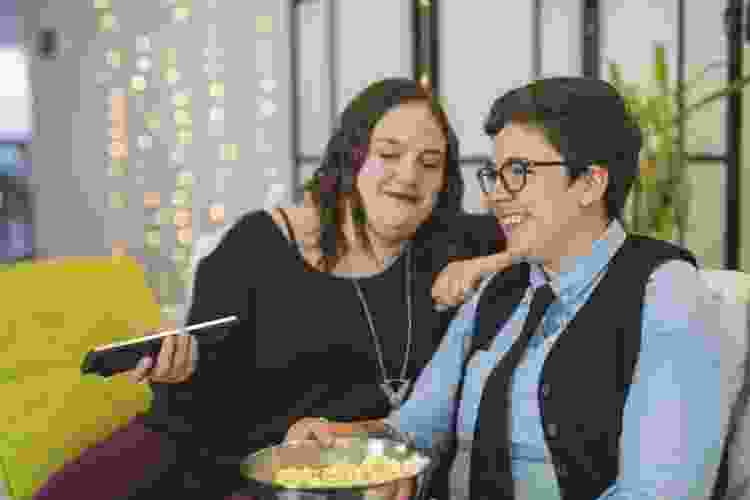 Whether you go for romantic and extravagant, cute and sweet or unique and adventurous, the most important thing about a first anniversary is sharing it together. Take cues from your own unique and mutual interests to pick out the perfect gift.
For even more fun gift ideas, check out other experiences happening on Classpop!