67 Fun, Creative Anniversary Gifts for Parents
Published on May 31st 2022
| 0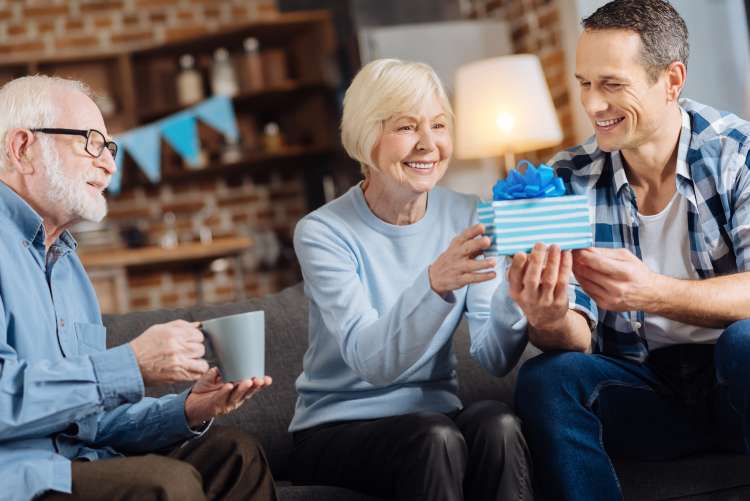 The challenge of finding great anniversary gifts for parents is real! Which gift is best for your parents' anniversary that they don't already have? Flowers and Champagne are great, but isn't there something more thoughtful and unique to give them? Of course there is!
Long-lasting relationships are something to be celebrated, which makes wedding anniversaries extra-special. Studies published by the National Library of Medicine have found that in marriage, "committed couples develop an identity as a couple that gives them a sense of togetherness."
This togetherness is a crucial part of the couple's family, especially their children. And for parents, keeping the flame in a marriage alive can be extra-challenging.
Every anniversary becomes an even greater milestone. It's a reason to celebrate the spirit of the family as much as the marriage. If that doesn't call for seeking out special anniversary gifts for parents, nothing does! The list below offers some fun and unique anniversary gift ideas for parents that will help celebrate the occasion with the flair and thoughtfulness it deserves.
Jump to Section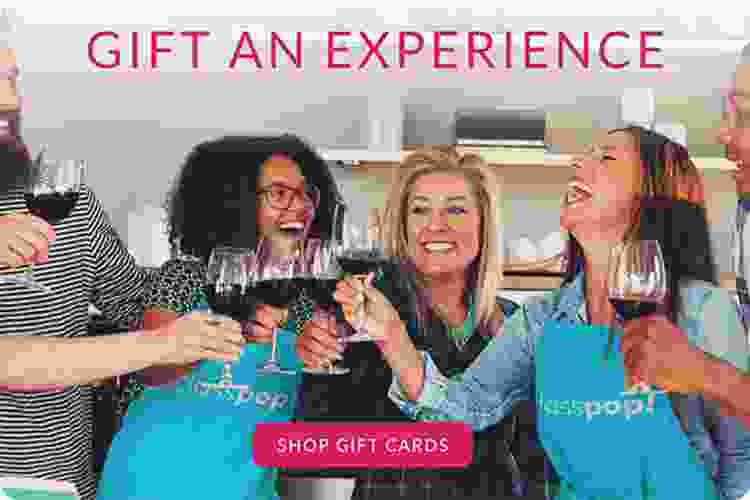 Creative Anniversary Gifts for Parents
1. Paint and Sip
Add some tasty adult beverages to the art course above and you get the ever-popular paint and sip event! These fun wine-and-canvas events are anniversary gifts for parents that allow them to loosen up and create something wonderful and fun together.
Book paint and sip in Sacramento, paint and sip in San Diego, paint and sip in Boston, or paint and sip near you.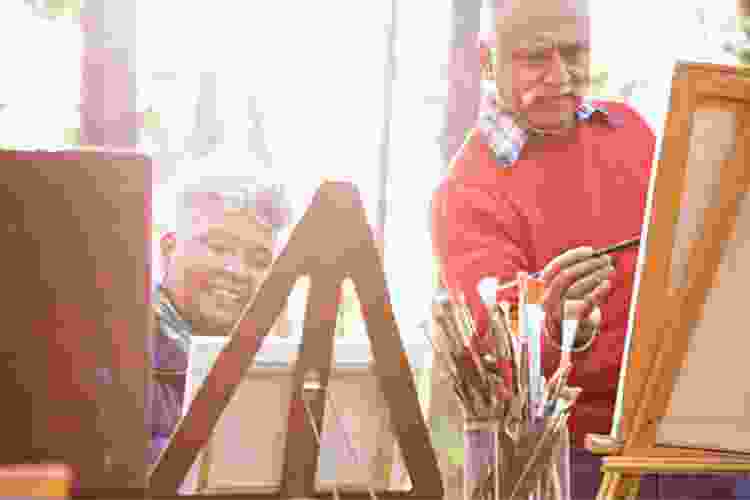 2. Drawing Classes
Unleash their artistic potential with drawing classes and online drawing classes. They'll learn the fundamentals of line, shading and texture while developing an eye for seeing the world in a new way with this artsy gift for your parents' anniversary.
3. Art Classes
Art classes are anniversary gifts for parents that help them tap into their inner creativity together. There are courses in all sorts of disciplines, everything from fiber arts to sculpture. Choose something they already love or gift them an opportunity to try something new!
4. Painting Classes
Painting classes and online painting classes make fun anniversary gifts for parents who love to experiment with their creative side. There are courses in mediums from oils to acrylics to watercolors and everything in between. Expand their palette and add some color to their world with the perfect experience gift for your parents.
5. Pottery Classes
Pottery classes are presents for parents that will let them discover if a pottery wheel is as romantic in real life as it is in the movies! They'll learn the basics of crafting clay while creating incredible keepsakes. It's like two anniversary gifts for parents in one!
Book a romantic anniversary date for your parents with pottery classes in San Diego, pottery classes in San Francisco, pottery classes in Minneapolis or pottery classes near you.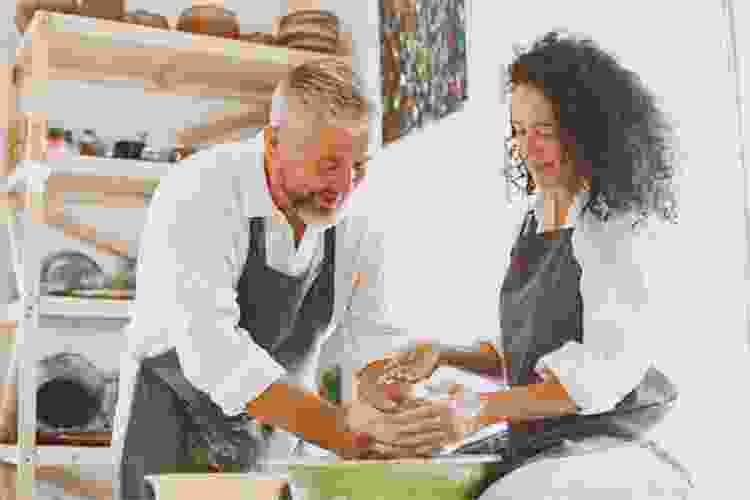 6. Sewing Classes
Parent gifts include learning an entirely new skill together, like sewing. Give them the gift of creating stitched art, clothing and more. They're bound to develop a greater appreciation for all things sewn!
7. Personalized Portraits
Commission a portrait in a format the happy couple is sure to love. There are local and online artists who specialize in every format imaginable, from cartoons to fine art. Present it in a beautiful frame for an added touch. This makes for a perfect wedding anniversary gift for parents to commemorate their marriage.
Foodie Anniversary Gifts for Parents
8. Cooking Classes
With cooking classes in Dallas, cooking classes in Boston, cooking classes in Seattle and other food-centric cities, you can treat Mom and Dad to lessons in home cooking.
There are cooking classes near you with dozens of cuisines and specialties to choose from. It's sure to be one of the most appreciated anniversary gifts for parents ever.
9. Online Cooking Classes
Sign them up for online cooking classes that let them cook up a little magic without leaving home. They'll learn incredible recipes virtually from gourmet chefs who bring a sense of excitement to every class, even over the internet!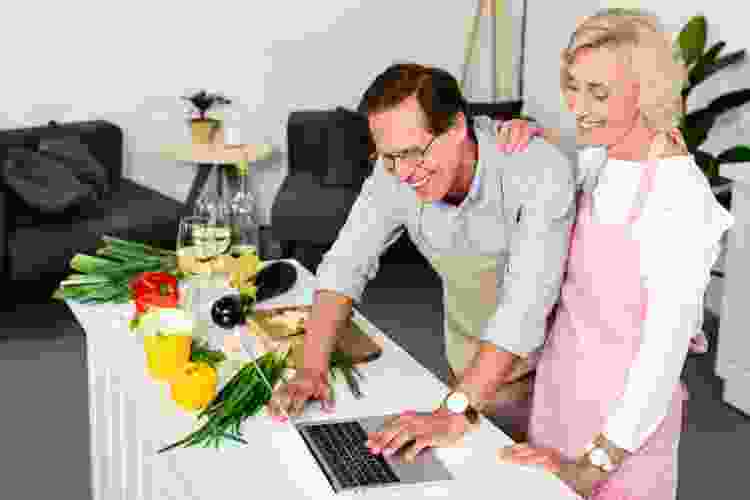 10. Online Mixology Classes
Help Mom and Dad add a few new cocktails to their repertoire with online mixology classes. With experienced mixologists on hand to shake things up a little, the happy couple can spend some time behind the bar in the comfort of their own home.
11. Virtual Wine Tastings
No need to head to Napa! Schedule some virtual wine tastings as anniversary gifts for parents who love trying new bottles. World-class sommeliers will lead them through an online lesson in bouquet, tasting notes, varieties and more.
12. Personalized Distillery Experience
Some distilleries offer these truly special anniversary gifts for parents who love adult beverages. More than just a tour, you can schedule a session that lets your parents create their own flavored spirit. It's a unique opportunity to bottle up the sweet stuff that makes their marriage magical!
13. Winery Tour or Stay
Why not set up a tour of a local winery as an anniversary gift for the parents in your life? They can learn how their favorite vintage is made and discover new varietals. Many vineyards partner with inns for a cozy bed and breakfast experience, too.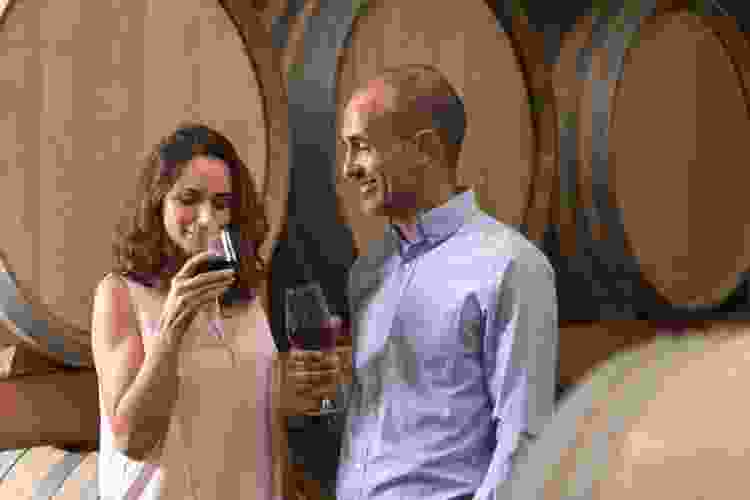 14. Custom Charcuterie Board
Create a selection of their favorite snacks and small bites and present it as a party on a tray. Choose a high-quality board and have it personalized with their monograms and wedding date to give them a reusable keepsake they'll treasure. This makes it a great last-minute 50th wedding anniversary gift.
15. Personalized Chocolates
Many confectioners will create personalized chocolates that reflect the happy couple and their interests. From commemorative packaging to printed designs and specialty flavors made just for them, this is a gift for parents that will make their big day a sweet one!
16. Dinner Theater
Combine a stage performance with a multi-course meal and you have a recipe for a perfect anniversary gift for Mom and Dad. Whether it's comedy, drama or a musical, they're sure to enjoy an evening of fine food and thrilling theater.
17. Food Tours
Set up an excursion that introduces the happy couple to some new bars and eateries around town. Professional guides can show them where the gems are hidden. No matter what their tastes are, they'll be dazzled by the local treasures they find.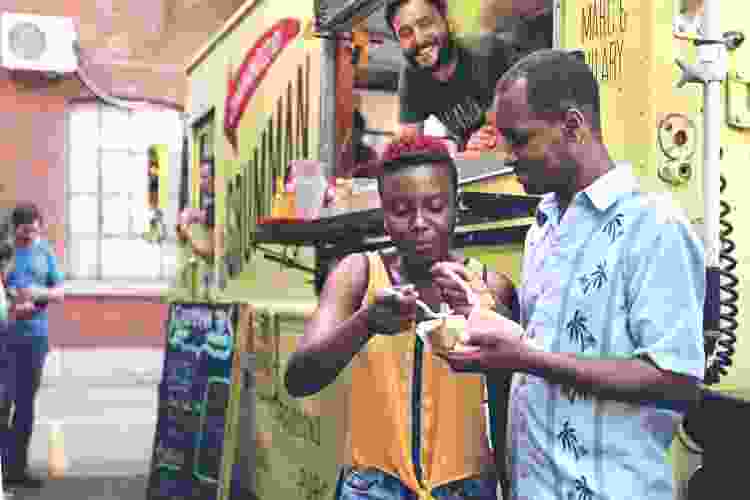 18. Food Basket
Order up a selection of wines, cheeses, meats, chocolates and other snacks tailored to your parents' personal tastes. You can print a map to their favorite park or picnic place as an added incentive for them to sneak away for a fun afternoon!
Useful Anniversary Gifts for Parents
19. Photography Classes
Photography classes and online photography classes are anniversary gifts for parents that will add to their creative skills. They'll learn composition, color techniques, how to use their cameras and more.
Give them the opportunity to explore cities through the camera lens with photography classes in Houston, photography classes in Austin, photography classes in Los Angeles and more.
20. Flower Arranging
With virtual flower arranging classes, you'll be giving anniversary gifts for parents that beautify their home. They'll learn to create breathtaking living artworks from professional florists and floral artists. And they can do it all from home — perfect for busy parents!
21. Wine Aerator
Wine lovers know the importance of aerating wine. If the happy couple has never used one, gifting a wine aerator to your parents will change their wine lives forever!
22. Sous Vide Cooker
This foolproof cooking gadget makes modern cuisine a breeze! You can find instructional videos online that will help them get started. Throw in ingredients for their first meal as thoughtful bonus anniversary gifts for parents who love gourmet dining.
23. Instant Cooker
Introduce them to the joys of quick meals with an instant cooker. Include a cookbook with amazing and easy-to-create recipes. They'll never look at their traditional range or microwave the same way again!
24. Digital Picture Frame
All those photos they snap on their phone can transfer easily to a digital picture frame. They can show off their children, grandchildren and travel adventures on a bookshelf or coffee table. They're anniversary gifts for parents that everyone gets to enjoy! If you're looking for last-minute 50th wedding anniversary gifts, this is a great choice.
Funny Anniversary Gifts for Parents
25. Virtual Game Nights
Collaborative anniversary gifts for parents are a great way to share the love. With virtual game nights, you can get the whole clan in on the fun! Stick to familiar games or test out something new to everyone. There are game masters who'll lead everyone through an evening of game-based entertainment.
26. Online Trivia Games
Break out the drinks and snacks and sign the happy couple up for some fun online trivia games. You can choose from a broad variety of their favorite topics. It's all the excitement of trivia night at the pub in the comfort of their own home!
27. Virtual Escape Rooms
Virtual escape rooms add a thrilling dimension to choosing anniversary gifts for parents. There are a variety of themes to choose from, and the whole family can be included in the mind-bending fun. The clock is ticking…are you game?
28. Virtual Scavenger Hunts
Get the whole family in on the anniversary celebration with virtual scavenger hunts. It's a chance to include remote family members on the occasion while hunting for items around the house — or geographic locations around the internet!
Luxury Anniversary Gifts for Parents
29. Fitness Trackers
Fitness trackers make ideal wedding anniversary gifts for parents when shopping for active couples. They're tech gifts for Mom and Dad that can be put to great use. It's a perfect way for them to keep pace while helping each other stay the fitness course!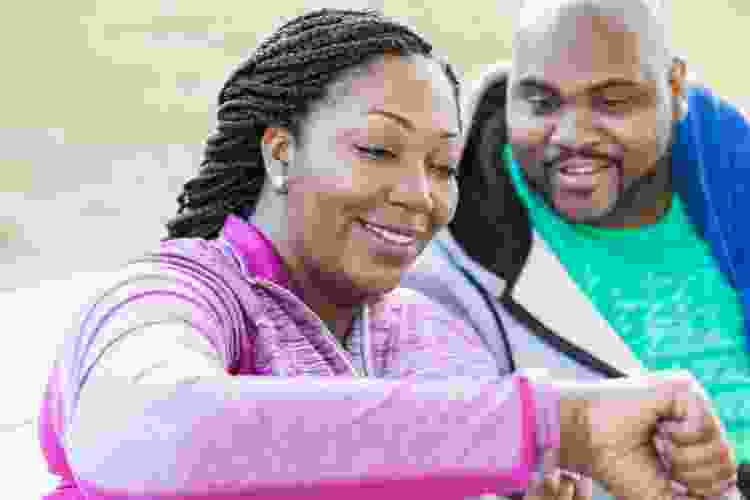 30. Home Interior Redo
Book a session with an interior designer to help Mom and Dad with ideas for updating their décor. To lower the cost, check into local universities and design colleges to find student designers who would love some real-world experience.
31. Dinner Cruise
An evening of fine food and delicious drinks spent on the water makes a great gift for your parents' anniversary. It gives them more than just a night to themselves. It gives them an experience they're sure to remember. Invite the whole family and make it a surprise party for an especially unique 50th anniversary gifts for parents.
32. Custom Decanter Set
Anniversary gifts for parents should celebrate their shared interests. For the spirit-loving couple, this customizable gift set can include a decanter filled with their favorite liquor and a set of monogrammed glasses.
DIY Anniversary Gifts for Parents
33. Family Quilt
If you're creative yourself, have each child and grandchild in the family donate a few unused articles of clothing. Then, cut them into squares and coordinate a pattern for a family quilt.
The joy of recalling the memories each square represents will make them priceless anniversary gifts for parents to enjoy year-round.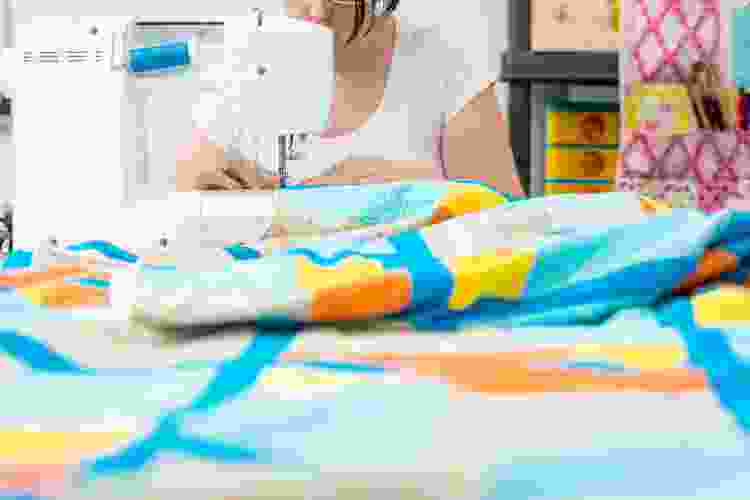 34. Kitchen Update
A few simple kitchen updates can add new life to your parents' home. Offer to repaint their cabinets, add attractive hardware or add new art. They're simple DIY changes that make the most useful gifts for parents who love their home.
35. Date Night Package
Prepare a portfolio of fun date nights for a few months or an entire year. Include menus and flyers for what each event entails and spring for small gift cards for a few.
36. Time Capsule
Start with whatever anniversary your parents are celebrating and create a time capsule. Using a tote, canister or special keepsake box, have all the kids add notes, photos and other significant items that celebrate their marriage and the family they've created. Seal it up, with plans to open it on their anniversary five, ten or fifteen years down the line.
37. Artistic Family Tree
Create a canvas that lists the branches of the family tree. Add a few generations of names to have a sweet visual reminder of what their marriage has created through the years. It's one of the best gifts for parents who cherish their legacy.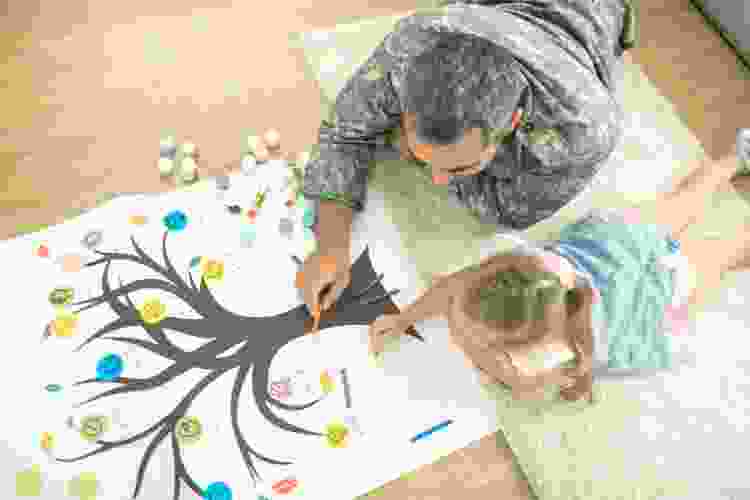 38. Family Letters
Give the anniversary couple a decorative box filled with letters from their children, grandchildren and extended family. Have everyone write down what an important influence their marriage has been and what they've learned from Mom and Dad through the years.
Surprise Anniversary Gifts for Parents
39. Wedding Cake Recreation
For one a sincerely thoughtful and cute anniversary gift, find a local baker who can recreate the couple's original wedding cake. Make it the centerpiece of a sweet, nostalgic celebration!
40. Cameo Message
Personal video messages from celebrities make unique surprise anniversary gifts for parents who love their entertainment idols! There are tons of names to choose from, with prices ranging from surprisingly reasonable to a bit more expensive, but still pretty reasonable. It's for your parents, after all. Splurge a little!
41. Private Restaurant Experience
Book a special table or private dining room for the happy couple to enjoy. Some restaurants even let you create a custom menu of their favorite dishes. It's one of the best gifts for parents who relish eating out. Talk about a night of romance!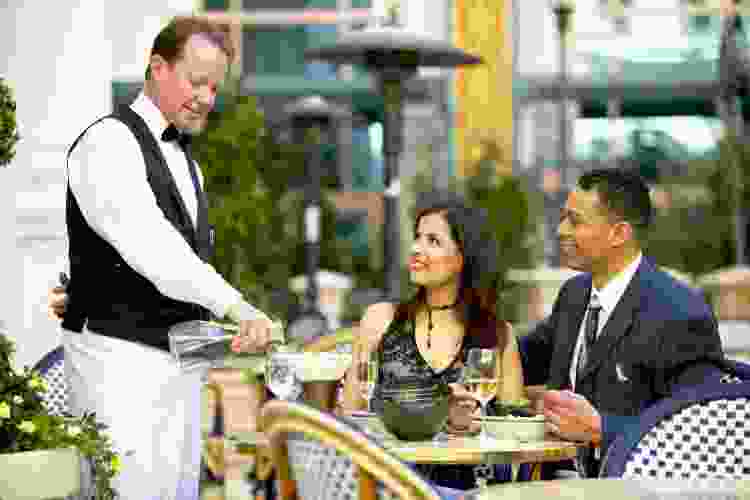 42. New Family Photo
New family photos make ideal gifts for parents. Go for semi-casual attire to add visual flair and choose a meaningful location as a background. Have a large print framed as a stunning showpiece for the family gallery wall.
Last-Minute Anniversary Gifts for Parents
43. Spa Night
What couple doesn't love an excuse to be pampered? Treat them to an evening of relaxation at home with a set of bath salts, mud masks and cucumbers and other soothing elements.
44. Coffee Subscription
Add a jolt to their daily java with a subscription to new roasts on a weekly or monthly basis. They'll experience coffees they've never dreamed existed — no barista necessary.
45. Streaming Devices
The list of stuff parents need absolutely includes more relaxing TV time together. If your parents are new to 21st century television viewing, help them out with a streaming device to put all their home entertainment options in the palm of their hand.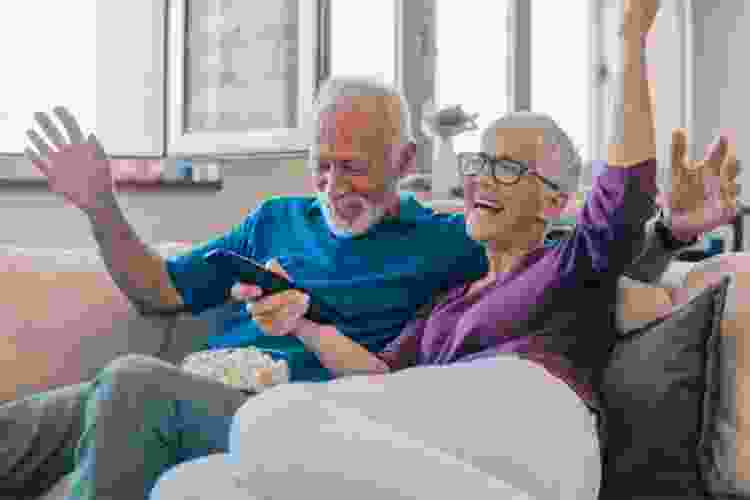 46. Wine Subscription
Sign the happy couple up for a monthly bottle shipped directly to their home. They'll enjoy tasty varietals from vineyards far and near and maybe discover a few new favorites.
47. Audiobook Membership
When it comes to stuff parents need, more reading time tops the list. Audiobooks let them enjoy reading while engaged in other activities. Sign them up for a few months or a full year to enjoy in the car or around the house.
50th Anniversary Gifts for Parents
48. Dance Classes
For the parents who love to cut a rug, dance classes and online dance classes are perfect anniversary gifts for parents looking to expand their groovy moves. They'll be ready for dance challenges in no time!
Take a look into dance classes in Seattle, dance classes in the Bay Area, dance classes in San Diego or dance classes near you to browse available lessons in salsa, tango, swing, ballroom dance and more.
49. Vacation
Trips away make excellent anniversary gifts for those who like to venture out a little further. Set up a full-fledged vacation in a city or town they've always wanted to visit. Plan some excursions to give them the trip of a lifetime. A 50th anniversary deserves it!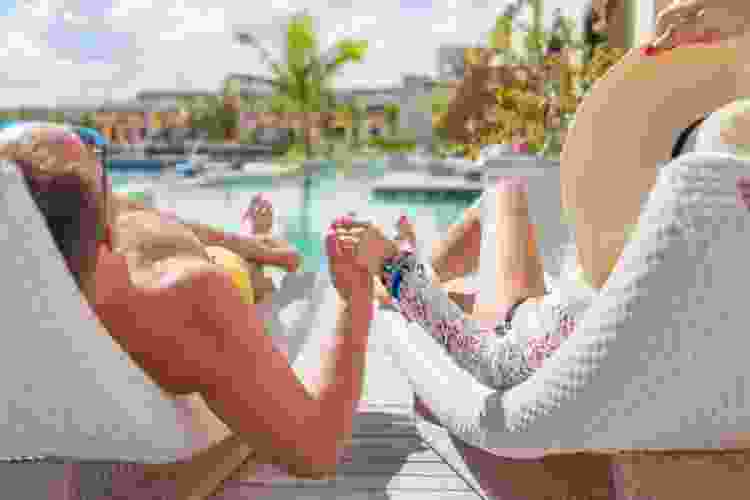 50. Staycation
Local trips make perfect anniversary gifts for parents who prefer staying near home. Book them a night or weekend in a lovely local inn or swanky modern hotel. Set up some fun activities like spa treatments, dinners and onsite entertainment.
51. Video of Loved Ones' Messages
Have the friends and family record videos recalling favorite moments from the happy couple's life together. Upload them to the cloud and assemble them into a touching video tribute. It's a gift that can be opened again and again!
52. Updated Family Album
Assemble any missing years in a photo album that captures the full experience of the family they've created. If older photos have become damaged, consider restoration services to breathe new life into old memories. It's a legacy anniversary gift for parents and an instant heirloom.
53. Memory Book
Compile photos from all the decades of the marriage into a timeline of their lives together. Include children, grandchildren and extended family. The trip down memory lane will make a cute anniversary gift they'll always treasure.
55. Family Tree Art
Revisit the family tree and fill in any missing members with visits to online ancestry sites. Then, create an art piece that assembles them into an expansive family tree. Include photos if possible and a few life details from each member.
56. Anniversary Scrapbook
You can create a scrapbook dedicated to the happy couple using artful papers, whimsical stickers, fancy lettering and more. Make full-color prints of older photos to preserve the originals. It's an extended love letter to Mom and Dad celebrating their life and times!
57. Plant a Tree
50th wedding anniversaries represent love that's stood the test of time. Trees planted in honor of the happy couple and the family they've created make beautiful 50th anniversary gifts. And this touching tribute will continue growing along with the family.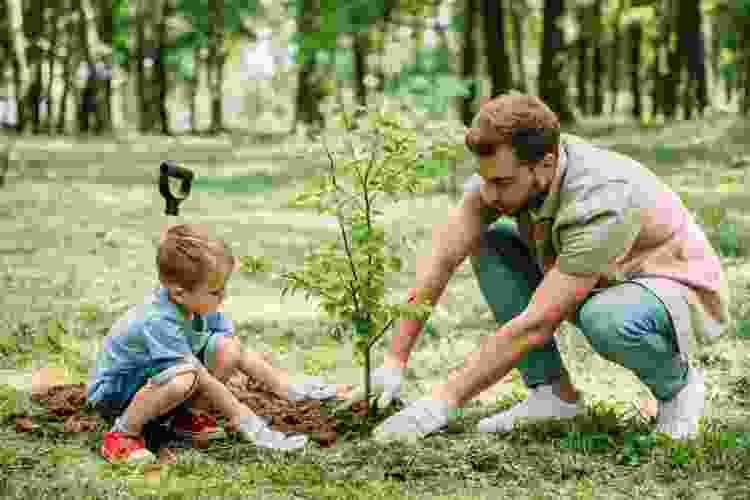 Anniversary Gifts for Parents Who Have Everything
57. Acting classes
A great gift for the couple who've always wanted to try their hand at performance. Sign them up for a few acting classes or online acting classes. From character building to improv, it's a gift that's sure to bring a little drama!
58. Woodworking Classes
Book a course in the art of woodworking and watch their creativity come alive. They'll create a wooden keepsake that reminds them of their love as much as the thoughtfulness of their kids!
59. Glass Blowing Classes
Glass blowing may be the most exciting art form ever invented. Sign your parents up for a chance to learn the process as they create something unique for their home.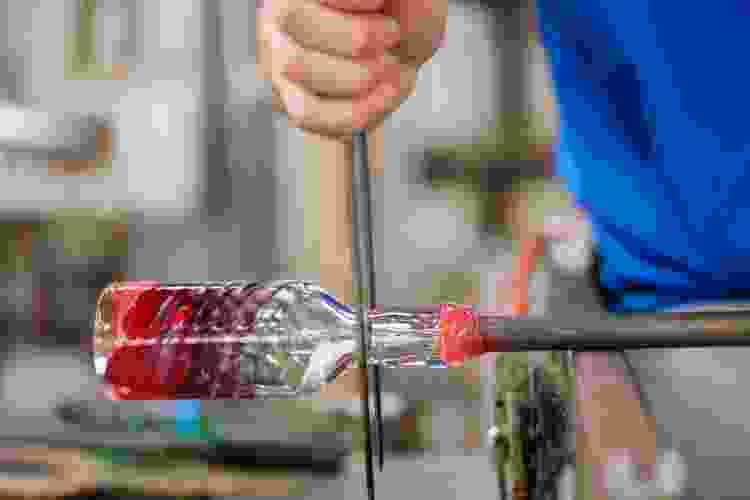 60. Anniversary Photo Session
Except for selfies, couples often forget to take nice photos of themselves. Photo sessions make excellent gifts to remedy the situation! Book a sitting with a local photographer to have a special photo taken in their favorite indoor or outdoor setting.
61. Night Sky Print
These make truly special anniversary gifts for parents who have everything! Order a print that captures the positions of the stars in the night sky on the date of their first meeting, engagement or wedding. It's a sweetly cosmic way to commemorate their heavenly years together.
62. A Night of Comedy
Laughter keeps a marriage happy! Coordinate a night at a comedy club to see their favorite comedian. Plan a casual dinner before or after to make the evening complete. Two special anniversary gifts for parents that make one memorable night.
63. Star Naming
One-of-a-kind anniversary gifts for parents include having a star named in their honor. They'll receive an official certificate and coordinates of the star's location. You'll be giving the happy couple a star of their own to wish on!
64. Helicopter Tour
There's nothing like a bird's-eye view of…well, just about anything! Helicopter tours over cities, national parks and other notable locations make gifts that they'll never forget.
65. Favorite Song Portrait
Did you know there are online sites that will turn the lyrics of your parents' favorite tune into wall art? It's true! They're incredibly thoughtful anniversary gifts for parents that will remind them of the music they fell in love to.
66. Boat Cruise
Book a sailing cruise for your parents for a romantic date night on the water. If you want to include the whole family to celebrate, rent a party boat like a pontoon and enjoy a booze cruise with the whole crew!
67. Indoor Skydiving
A certificate for an indoor skydiving experience is the perfect anniversary gift for parents with an adventurous streak. They'll learn the basics and suit up for a high-flying adventure without setting foot in an airplane!
Even if your parents are difficult to shop for, there are plenty of amazing anniversary gifts for parents available. It just takes a little creativity, some thoughtfulness and a bit of awareness about their interests.
Whether you favor traditional anniversary gifts for parents or something unique and unexpected, keep in mind what sorts of gifts Mom and Dad have loved in the past. They don't have to be expensive or extravagant. They just have to come from the heart.
For even more fun gift ideas, check out other experiences happening on Classpop!