​​31 Most Thoughtful Last-Minute Gift Ideas That Show You Care
Published on Nov 21st 2022
| 0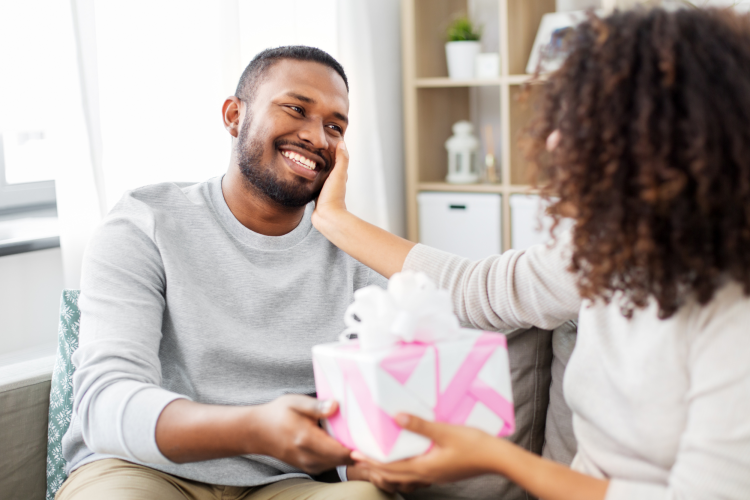 The holidays are coming up, and that means we're in the final moments for some great last-minute gift ideas. Are you done with your shopping, or are there still people on your list you have yet to find gifts for?
What are some creative gifts that don't seem rushed? What do you give someone when you have no money? We're here to answer those questions. Read on for the best last-minute gifts that don't feel last-minute.
Jump to Section
Creative Last-Minute Gift Ideas
1. Paint and Sip for Wine Lovers
If you have a creative wine lover in your life, paint and sip near you is sure to be a great last-minute gift idea. Your friend or family member can paint a gorgeous picture while enjoying a great glass of wine
With the popularity of paint and sip, you can find one almost anywhere. You can paint and sip in Sacramento, paint and sip in Los Angeles, paint and sip in Chicago and elsewhere.
If you can't find a paint and sip near you, sign up for online painting classes and buy your giftee their favorite bottle of wine to pair with it.
2. Pottery Classes for Crafters
Has the artist in your life always wanted to try their hand at pottery? Sign them up for pottery classes where they can make their own custom mugs, vases and any other item they can think of.
There are pottery classes in Boston for pottery painting, outdoor pottery classes in San Diego, ceramic sculpting pottery classes in San Francisco and so much more.
3. Dance Classes for People With Rhythm
Looking for a last-minute gift idea for a friend who loves to dance, but has never had formal training? Look no further than dance classes. This is also one of the best last-minute gifts for couples who love to dance together.
For shy beginners, online dance classes may be best. If your friend is bold, send them to dance classes in Las Vegas, dance classes in the Bay Area or even dance classes in Los Angeles. Wherever you are, there's a dance class nearby.
4. Artist Paint-by-Numbers
Paint-by-numbers isn't just for kids anymore. If you're looking for last-minute gift ideas for budding artists in your life, get an adult paint-by-numbers kit. These kits use the paint-by-numbers formula, but are far more intricate than the ones you find for children. The end results look like real paintings. They're great for artists who are still learning the ropes.
5. Tickets to an Art Installation
There are so many gorgeous and unique art installations around the country. If there's one that your loved one has had their eye on, why not buy them a ticket to go see it? Experiences make fantastic last-minute gift ideas that don't feel rushed at all.
Make sure to buy them a second ticket so they can bring a friend (or, if you're lucky, you!).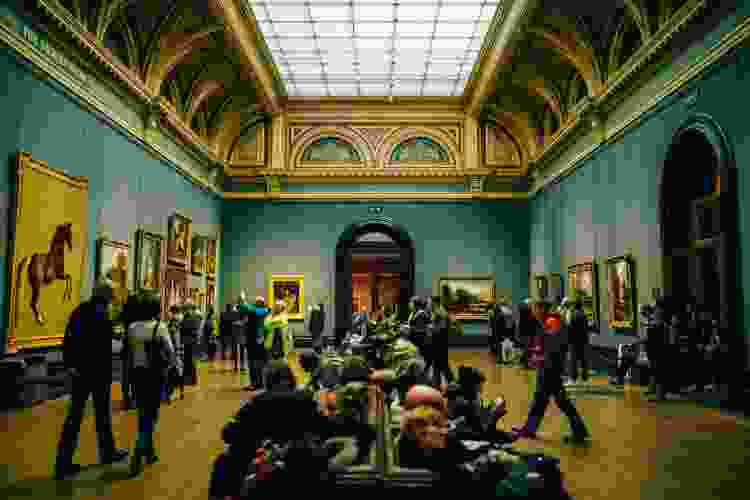 6. Arts and Crafts Subscription Box
This is one of the best gifts for artists who are always jumping from project to project. With an arts and crafts subscription box, your friend or family member will get something new to work on every month. They'll get all of the supplies as well as a DIY guide to get them started. This is a gift that keeps on giving.
7. Custom Framing
So, what is a thoughtful gift for an artist? Consider custom framing. Many artists never frame their own pieces because it can get expensive. Custom framing is a great last-minute gift idea for friends who are always creating new art but never have it on display.
Foodie Last-Minute Gift Ideas
8. Cooking Classes
Support your favorite foodie by gifting them cooking classes near you. Sure, they're a great cook now, but consider how much their skills will improve after a class with an expert!
They can make sushi in cooking classes in Portland, try Mediterranean cooking classes in San Antonio, take pasta-making cooking classes in Dallas or make Indian-style street food from the comfort of their own home with online cooking classes. If you're lucky, they'll share the results with you.
9. Mixology Classes
Looking for a last-minute gift idea for a best friend who's also a budding bartender? Online mixology classes will help them elevate their craft. For an extra-special treat, also buy some of the ingredients they'll need for their favorite cocktail.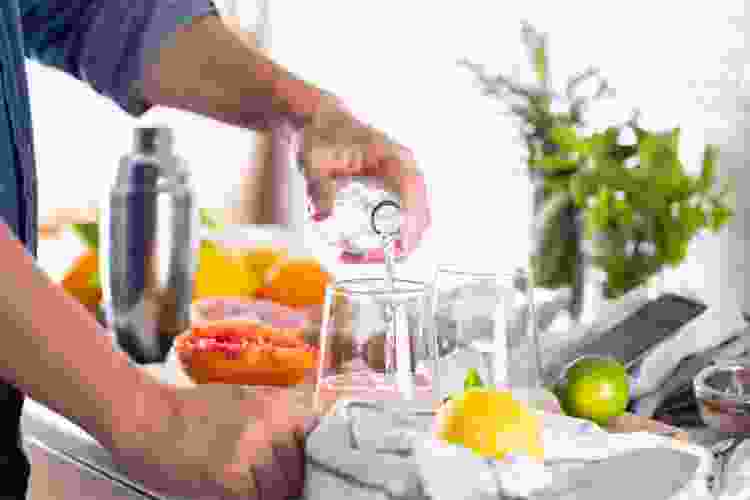 10. Wine Tasting
It's no secret that wine tastings make great gifts for wine lovers. If your loved one can tell a cabernet from a malbec from a quick sniff of the bottle, this is one of the best last-minute gifts for him or her. Pair virtual wine tastings with the wine that they'll need and a nice charcuterie board for the perfect gift.
11. Meal Subscription Kit
Meal subscription kits aren't just for people who don't like to cook. As a matter of fact, there are kits made by professional chefs that are full of restaurant-quality food. By using the meal kit, your friend will learn how to make five-star dishes on their own.
This is also a great last-minute gift idea for a mom or dad who's always struggling to find time to cook. Give them a break and some new recipes all in one gift.
12. Specialized Cookbook
Many people have forgotten the value of a good cookbook now that recipes are readily available online. Find a cookbook that matches your loved one's favorite cuisine for a perfect last-minute gift idea. The foodie in your life will get a whole new collection of meal ideas and inspiration!
13. Professional Kitchen Knife
If you're looking for a last-minute birthday gift idea or holiday gift idea for a true home chef, a professional kitchen knife (or better yet, a kitchen knife set) is the way to go. Standard kitchen knives are fine for the average home cook, but they pale in comparison to a true chef's knife.
14. Foodie Dice
This is one of the most unique gifts for foodies: foodie dice. With foodie dice, your friend or family member will roll to reveal options for their next meal. If they're always wracking their brain for ideas for dinner, foodie dice will help.
Some results might be silly or unexpected, but that's part of the fun.
15. My Family Cookbook
Yes, we already mentioned cookbooks, but My Family Cookbook is special. With this blank cookbook, your giftee will be able to fill in all of their favorite recipes so they can pass them down later.
There's space for photos and even reviews from other friends and family members. This is a great last-minute gift idea for a mom or dad who loves to cook for their kids.
16. Little Kitchen Helper Knife Set
What about the junior foodies in your life? A Little Kitchen Helper Knife Set has pint-sized tools for pint-sized hands. Children can learn to cook alongside their foodie parents safely. Parents and children will love this last-minute gift idea.
17. Edible Mushroom Growing Kit
Mushrooms are delicious, but they can also be pricy and difficult to find at standard grocery stores. A mushroom growing kit is the perfect last-minute gift idea for the foodie in your life who loves to cook with fungi. They can pluck mushrooms straight from their indoor garden for their next meal!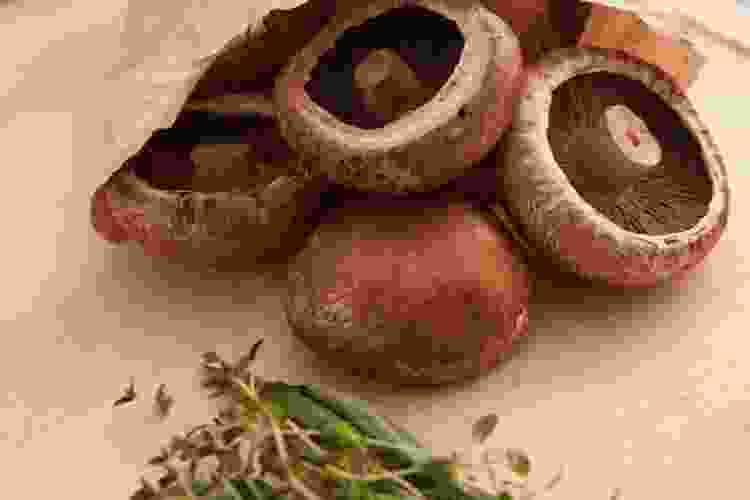 Unique Last-Minute Gift Ideas
18. Fun Virtual Game Nights
Bonding is one of the best last-minute gift ideas, and you can give the gift of bonding through virtual game nights. This is a great gift for friends or family members who live far apart.
There are also virtual scavenger hunts, online trivia games and even fun virtual escape rooms. What's a better gift than the gift of spending time together (even if it's from a distance)?
19. We're Not Really Strangers Card Game
This unique card game is a great last-minute gift idea for a best friend, partner or anyone you'd like to get to know better. It contains questions that are intended to help the players bond and grow closer.
It's super unique and fairly new, so even people who love games likely don't have it yet. It's also a great activity to try while you're already gathered for a birthday or holiday.
20. Sunrise Alarm Clock
If you need a last-minute gift idea for someone who is definitely not a morning person, a sunrise alarm clock is great. Unlike normal alarm clocks, sunrise alarm clocks light up slowly in the morning until it's time for the audio alarm to go off. This helps people wake up more naturally.
You're giving the gift of future good mornings.
21. Curated Gift Box
If you love the idea of a cool gift set, but nothing quite suits your giftee, make your own! You can combine many small items into one perfect curated gift box. This is a perfect last-minute birthday gift idea.
Gather small items and trinkets, such as candles, mugs, and treats, and assemble them in a beautiful box or gift bag. You could also theme it, like a "spa day box" or an "artist box."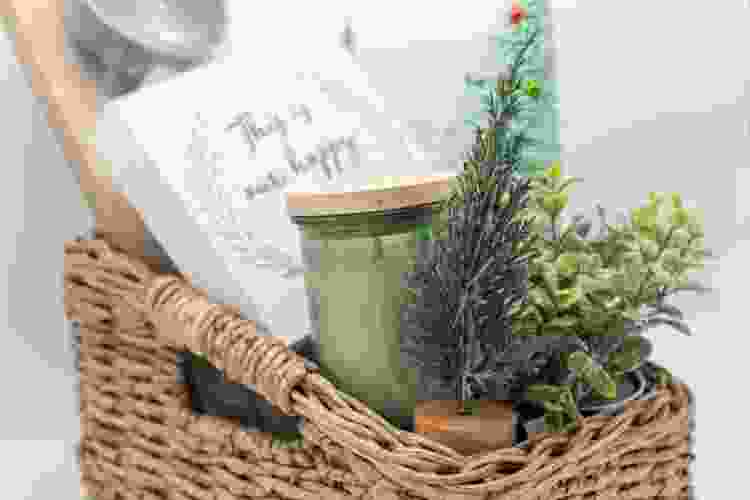 22. Streaming Service Subscription
There are so many streaming services to choose from these days! Why not find one that your loved one would enjoy and pay for it for a few months?
There's Shudder for horror lovers and Crunchyroll for anime fans. If you know a mom with young children, Disney+ is a great last-minute gift idea for her birthday.
23. Virtual Cameo Message
Does someone in your life have a favorite celebrity? You can send them a personalized video or audio message from that person, and no, it doesn't have to break the bank.
With Cameo, you can request a personal message from one of many celebrities, and some of those messages cost under $50. This is a perfect last-minute gift idea for a superfan.
24. Kindle e-Book Subscription
Does your giftee like to read? There's nothing quite like the feeling of holding a brand-new solid book, but a Kindle e-book subscription is way more bang for your buck. It's like giving your loved ones thousands of books.
If there's a hard-to-find book on your friend's wishlist, an e-book makes a far better last-minute gift idea because you can get it at any time.
25. Ticket to a Getaway Vacation
Experience gifts are often the best gifts, and while they can be expensive or require some planning, they're also great last-minute gift ideas.
Has your boyfriend always wanted to go ziplining in Hawaii? Make it a last-minute gift idea for him. Has your sister dreamed of dining with a view of the Eiffel Tower? A trip to Paris is a perfect last-minute gift idea for her birthday or Christmas.
Yes, planning a trip takes time, but you buy the tickets for the future (hopefully while you can get a good deal). This is a gift that they won't forget.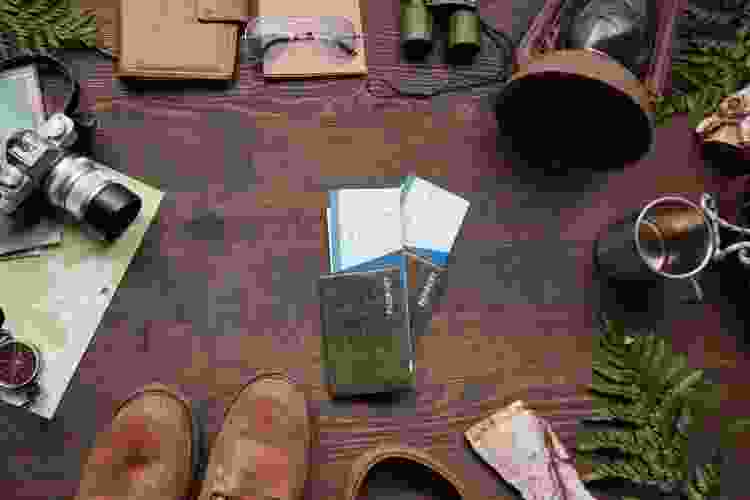 26. A New Language
Finding gifts for people who have everything can be stressful, but here's one thing they probably don't have: a second language. Give the gift of a language learning program, like Rosetta Stone, to someone who intends to travel in the future or who has a passion for a different culture.
This is a great last-minute gift idea to pair with the gift of travel, but it also stands alone. The gift of a new language will open up your loved one's world. A study published in the National Library of Medicine even suggests that knowing a second language has cognitive benefits.
DIY Last-Minute Gift Ideas
27. A Custom Flower Arrangement
Who doesn't love receiving flowers? Take virtual flower arranging classes to create the perfect last-minute gift for a partner or family member.
Arranging flowers can be therapeutic, so this is also a great gift for yourself. Who wouldn't want to learn a new relaxing skill? You'll be making flower arrangements all year long.
28. DIY Custom Home Décor
Why buy something if you can make it? There's something special about a handmade piece of home décor, and handmade items make great last-minute gift ideas.
You can take classes to learn how to make almost anything. There are woodworking classes, glass blowing classes and so much more. You'll be making perfect custom gifts in no time.
29. Embroidery
There's something rustic and wholesome about embroidery. Why not take some sewing classes to learn how to make embroidered signs and other items for your friends and family members?
Simple embroidery isn't difficult once you learn the ropes, and you can make your gifts quickly. Embroidered signs, handkerchiefs and napkins are all great last-minute gift ideas for anyone. You can continue making gifts for people with your fantastic embroidery for a lifetime.
30. Personalized Shadow Box
So what do you give someone when you have no money? What about a shadow box? Shadow boxes are like 3-dimensional sketchbooks. They're super easy to make and they're incredibly thoughtful. You can personalize a shadow box for every person in your family and friend group.
If it's your boyfriend's birthday, for example, a shadow box full of trinkets and memories from your relationship makes a great last-minute gift idea for him. Get creative with your shadow box and make it a truly sentimental last-minute gift idea that is homemade.
31. Custom Ornaments
So you're wondering "What can I make as a last-minute gift when Christmas is right around the corner?" Make a last-minute ornament, or even several. It's fun and easy.
You need clear plastic ornaments that separate into halves. Treat these ornaments like shadow boxes. Fill them with trinkets and photos that relate to each giftee. This is a simple craft that makes a big impact. Make sure you glue the pieces in place so your giftee can use the ornament for years to come.
So, which of these last-minute gift ideas will you be giving to your loved ones? Regardless of your budget, there's sure to be a perfect gift here for everyone on your list. Start shopping (or crafting) now!
For even more fun gift ideas, check out other experiences happening on Classpop!