39 Most Out-of-the-Box Gifts for People Who Have Everything in 2023
Published on Oct 21st 2022
| 0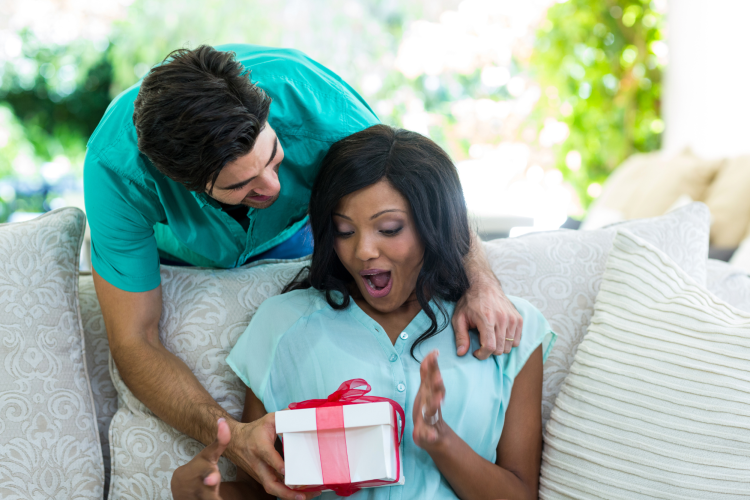 One of the most stressful aspects of finding presents for your loved ones is picking out gifts for people who have everything. It's easy to choose gifts for people who have clear wants and needs, but you may be asking, what do you get a person who already has everything?
When searching for gifts for people who have everything, it helps to consider their priorities and values. Since they already own plenty of material items, they may enjoy gifts that fulfill emotional or intellectual needs, such as enriching experiences or unique art pieces. If you're still struggling to come up with a good gift, these original ideas for gifts for people who have everything are a great place to start.
Jump To Section
Creative Gifts for People Who Have Everything
1. Paint and Sip
If your friend or a family member has an artsy side, sign them up for a paint and sip. Paint and sips take a standard evening of drinking wine and elevate it with a guided painting activity.
You can arrange a local paint and sip near you, or, if your friend has an upcoming trip, you can schedule them for a paint and sip in their destination city. You shouldn't have any difficulty finding paint and sip events in major cities, such as paint and sip in Los Angeles, paint and sip in Chicago or paint and sip in Sacramento.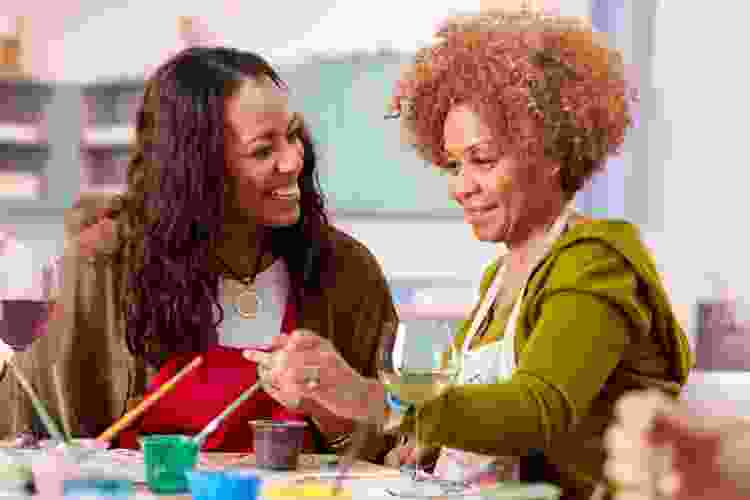 2. Pottery Classes
Pottery classes are wonderful gifts for people who have everything because they are fun, tactile experiences that spark your creativity. This category of art class can cover various skills, ranging from pottery painting to throwing clay and using a potter's wheel.
Artists in essentially every major city will offer pottery classes. You can easily find pottery classes in cities with multiple art schools, such as pottery classes in Boston, or look for programs in the west coast art scene, like pottery classes in San Francisco or pottery classes in San Diego.
3. Dance Classes
If your loved one has a passion for dance or exercise, they might get a kick out of receiving dance classes as a gift. Dance classes are thoughtful gifts for people who have everything because dancing engages your mind and body in a way that other everyday activities don't.
Whether it's belly dance classes in NYC, salsa dance classes in Las Vegas or introductory dance classes in Orlando, you are sure to find a dance class in your area that suits your friend's interests.
4. Drawing Classes
Like pottery classes, drawing classes are excellent creative gifts for people who have everything. Drawing classes will allow your loved one to learn something new or expand on existing talent, as well as produce some gorgeous sketches they can display in their home. If there aren't any good drawing classes in your region, you can always sign your friend or relative up for online drawing classes.
5. Instant Camera
An instant camera is a fantastic gift for a social person with a creative side. Your loved one will love using a retro-style camera to take cool, aesthetic photos of their friends.
When it comes to gifts for people who have everything, cameras are nice options because they emphasize celebrating experiences and special occasions rather than material goods.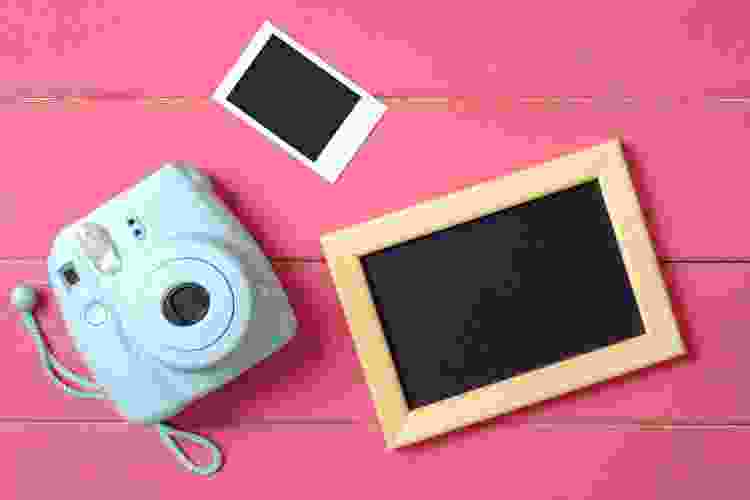 6. Vintage Poster
Wall art prints are always sweet gifts for people who have everything but still like collecting decor pieces. However, if you are worried about giving a wall art gift that is too similar to what a person already has, you should opt for a vintage poster or print.
Looking for posters at a thrift shop or vintage market will ensure that your friend gets an attractive poster that stands out from the rest.
Foodie Gifts for People Who Have Everything
7. Cooking Classes
If you're shopping for a food lover who already has all the latest kitchen gadgets, consider using cooking classes near you as gifts for people who have everything. A cooking class with a professional chef is a wonderful opportunity for your loved one to learn how to prepare their favorite dishes and make the most out of those kitchen tools.
Additionally, cooking classes are unique gifts for people who have everything because every class is different, featuring various cuisines and methods. For instance, the selection of cooking classes in Chicago, cooking classes in Miami and cooking classes in Orange County could all offer distinctive experiences. For even more expansive options, check out online cooking classes.
8. Virtual Beverage Tastings
Virtual beverage tastings are enriching cultural experiences, making them perfect gifts for people who have everything. Since the tastings are held remotely, your loved one can enjoy their gift while staying cozy in their living room.
You can choose a beverage-tasting event based on the recipient's tastes. If they love wine, you should look for virtual wine tastings. Similarly, if your friend likes making cocktails at home, you can sign them up for online mixology classes.
9. Custom Starbucks Cup
If you have a friend or family member who seems to have a Starbucks cup permanently glued to their hand, you can give them an environmentally-friendly upgrade with a customized Starbucks cup.
Custom Starbucks cups are practical gifts for people who have everything and feature the classic Starbucks logo alongside your loved one's name. Various independent artists make customized reusable cups, including both cold and hot versions of the Starbucks cup, so you should be able to find one that works well for your gift recipient's coffee habits.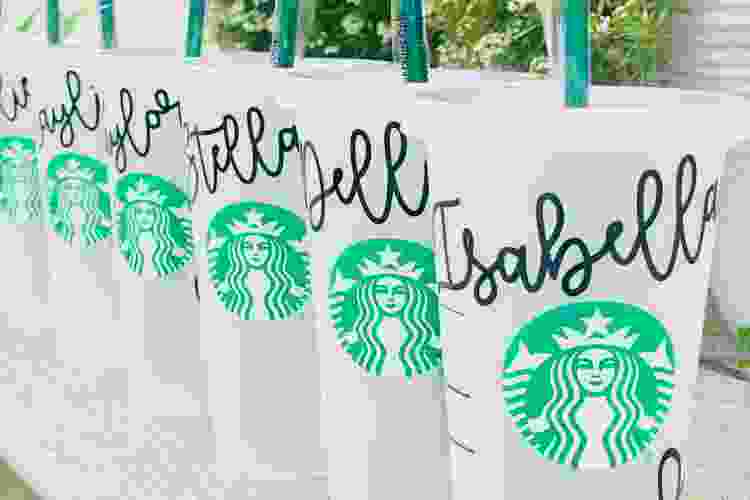 10. Ember Mug
Friends and family members who like to nurse a hot cup of coffee for hours will love the self-heating Ember Mug. Ember Mugs are battery-powered and can heat and maintain beverages at specified temperatures. With this clever mug, your loved one can enjoy a hot coffee all day long.
11. Personalized Apron
It's tough to pick out foodie gifts for people who have everything, but if you're at a loss, consider getting an apron. If your friend already has one or two aprons, you can help them spruce up their kitchen ensemble by giving them a personalized apron. Many independent artists' shops and popular kitchen supply brands offer personalized aprons.
You can get a more minimalist apron with a simple embroidered monogram, or reflect your friend's funky personality with a wacky pattern and an inside joke.
12. Recipe Journal
Many amateur cooks like to experiment with recipes — perfecting family favorites or inventing original dishes. You can help your foodie friend stay organized with a new recipe journal.
A quality recipe journal will have a comprehensive layout, including sections for rating dishes, adding notes and tracking recipe inspiration sources, such as cookbook titles or restaurant menus.
Unique Gifts for People Who Have Everything
13. Virtual Games
Virtual games are awesome and unique gifts for friends who have everything. Some people genuinely don't have an interest in material gifts. So, you may ask, what to get people who aren't materialistic? Meaningful time spent playing with friends is almost always the best answer when puzzling over gifts for people who have everything.
In today's internet landscape, there is a multitude of virtual activities from which to choose. If your friend loves fun facts, they may enjoy online trivia games. Competitive folks will have a blast with virtual game nights or virtual scavenger hunts. And if your loved one likes solving a puzzle, virtual escape rooms are an excellent option.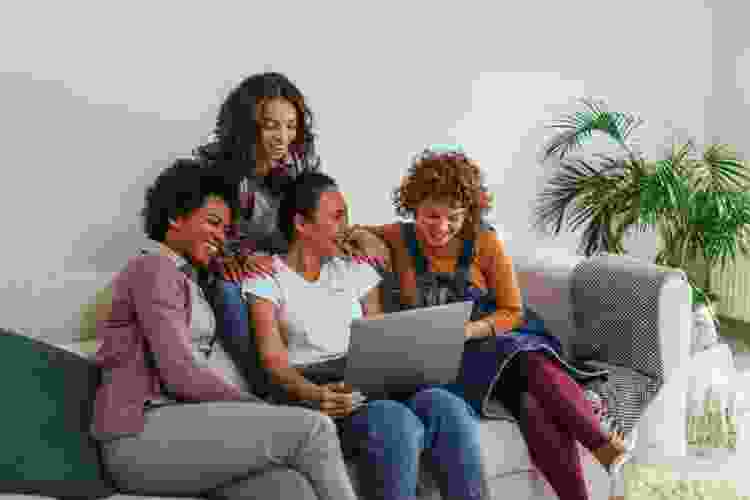 14. Photography Classes
We constantly take photos on our phones, but few people truly have a good eye for photography. Help your friend explore photography techniques by arranging for them to take photography classes.
Based on your friend's interests, they may love a nature photography class, an action photography class or an introduction to film photography. For a broader selection of photography classes that work well as gifts for people who have everything, you can also look into online photography classes.
15. Acting Classes
Acting classes may sound like strange gifts for people who have everything, but many people end up finding acting classes deeply fulfilling, regardless of whether they are interested in the performing arts.
Acting classes can enrich communication skills, grow your confidence, and help you explore and articulate your emotions. If you think your friend would benefit from acting classes but they have a bit of stage fright, they may prefer online acting classes.
16. Engraved Book
Engraved books are thoughtful, unique gifts for friends who have everything. You can have a book inscribed with the recipient's name, as well as any special message you may have. To make this gift meaningful, choose a book that is important to your loved one, such as a religious text or their favorite classic novel.
17. National Parks and Federal Recreational Lands Annual Pass
If you need ideas for outdoorsy gifts for people who have everything, look no further than the National Parks and Federal Recreational Lands Annual Pass. Your loved one can use this pass to enter any national park or federal recreational land in the United States. For only eighty dollars, you can provide a year's worth of camping, hiking and exploring.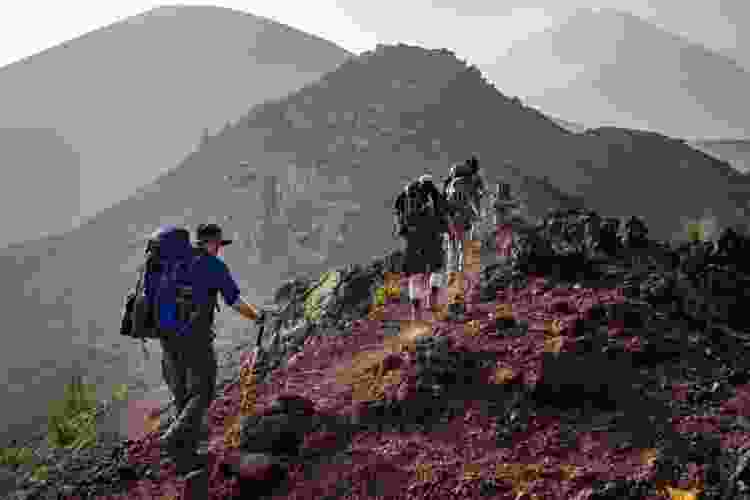 18. Moleskine and Ellipse Smart Writing Set
You can make your loved one's note-taking style high-tech by giving them the Moleskine and Ellipse Smart Writing gift set. This product takes the beloved Moleskine design and turns it digital: using the smart pen and smart notebook, your friend or family member can handwrite notes and automatically create an editable digital document.
DIY Gifts for People Who Have Everything
19. Virtual Flower Arranging Classes
If your relative or friend is fond of floral decorations, they would probably love a flower arranging class. For the best flower arranging gifts for people who have everything, look for virtual flower arranging classes, as this will allow your friend to create fresh bouquets right in their own home.
20. Woodworking Classes
Woodworking classes are great gifts for people who have everything. A woodworking class is a particularly good gift idea for anyone who has an interest in making furniture or crafts or has expressed a desire to spend more time working with their hands.
21. Glass Blowing Classes
Glass blowing classes are an out-of-the-box gift idea that your loved one surely has yet to receive. Although glass blowing might sound like an advanced activity that most people wouldn't be able to do, many instructors offer introductory classes.
Perhaps you don't have the resources to give handmade glass decorations as gifts for people who have everything, but you can give them the chance to make one for themselves.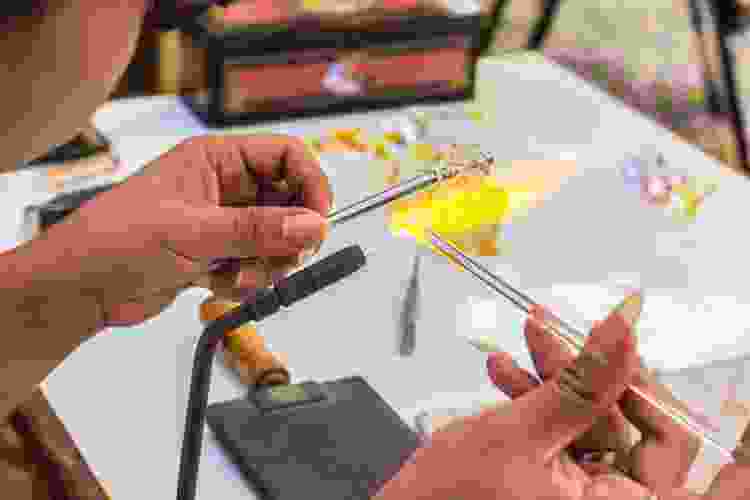 22. Sewing Classes
If you want non-material gifts for people who have everything, arrange for them to take sewing classes. Learning how to sew can open up a whole host of project opportunities, such as customizing clothing, updating interior décor or making handmade presents for others.
Sewing classes are also a brilliant solution to not knowing what to get a rich person who has everything. A skill-based artistic activity like sewing will show your friend that you know they have valuable talents to share outside of their financial resources.
23. Miniature Model Kit
For a crafty loved one, you might want to explore miniature model kits as gifts for people who have everything. You can get all kinds of miniature model kits, ranging from tiny houses to recreations of your friend's favorite TV show or movie sets. These relatively inexpensive gifts for someone who has everything give the recipient a fun project and an adorable decorative item for their home.
24. Miniature Garden
Miniature gardens are charming gifts for people who have everything but live in a small living space. Most miniature garden kits feature containers petite enough to sit on a window sill or small table and have all the supplies you need to successfully grow a plant.
You can provide your friend with the chance to grow cute little flowers or succulents, or if they like to cook, microgreens that they can use as garnishes for food.
Luxury Gifts for People Who Have Everything
25. Custom Painted Portrait
For a one-of-a-kind gift, commission a custom oil portrait. You can contact a local artist or find an artist on an online marketplace such as Etsy to paint an ornate oil portrait for your loved one. Most artists are happy to paint a portrait based on a photograph of a person or animal.
If you are looking for humorous gifts for people who have everything, you can ask the artist to paint your loved one as a historical figure or famous artwork.
26. Oura Ring
The Oura Ring is the ideal gift if you're wondering what to get a rich person who has everything. According to the Journal of Pharmacy and Therapeutics, poor sleep can impact both individual health and public safety.
This smart ring tracks various biometrics, including your pulse, temperature and blood oxygen levels to assess your sleep quality and overall health, making it one of the best luxury gifts for the woman who has everything.
27. Fancy Whiskey
Did you know that some whiskeys are thousands of dollars? While you don't have to spend that much, a top-shelf whiskey is an awesome gift for a relative or friend who geeks out over specialty distilled beverages.
And remember, high-end liquor isn't only a good gift for men: exclusive bottles of whiskey are also timeless luxury gifts for the woman who has everything.
28. Dyson Supersonic Hair Dryer
A Dyson Supersonic Hair Dryer should be at the top of any shopping list of gifts for a woman who has everything — that is, if she doesn't have it already. Since its 2016 release, the Dyson hair dryer has been immensely popular for its advanced airflow technology that produces gorgeous hair and minimal heat damage.
29. VIVE Flow VR Glasses
Virtual reality technology is not just for people who play video games. These VR glasses are show-stopping luxury gifts for people who have everything. The VIVE Flow VR Glasses have a stylish, foldable sunglasses design and can provide immersive experiences for meditation, performance events and more.
30. Vitruvi Stone Diffuser
Diffusers are nice gifts for people who have everything, but if you want to elevate a diffuser to a luxury gift, consider the Vitruvi Stone Diffuser. Vitruvi makes a fabulous essential oil diffuser with a sleek, stone minimalist look. The diffuser is also quite effective and can fill a 500-square-foot space for up to eight hours at a time.
31. Assouline Coffee Table Book
Assouline coffee table books are the epitome of elegant interior design gifts for people who have everything. Assouline publishes exquisite hardcover books about design and culture. The cover designs are tasteful and original, and the content inside is always entertaining.
Inexpensive Gifts for People Who Have Everything
32. Tablet Book Cover Case
Surprise your friend who is an avid reader with a tablet case that looks like the cover of their favorite novel. While book cover tablet cases can turn an e-reader into a highbrow leatherbound book, these are inexpensive gifts for someone who has everything.
For extra special gifts for people who have everything, you can order a personalized tablet case with the recipient's name incorporated into the faux book title.
33. Birthstone Family Jewelry
Birthstone jewelry items are excellent gifts for people who have everything since the meaning matters more than the design. You can give a loved one a necklace or bracelet that features the birthstones of all their children or siblings.
Birthstone jewelry is affordable if it is made with artificial gemstones, and can become special keepsakes that stay in the family.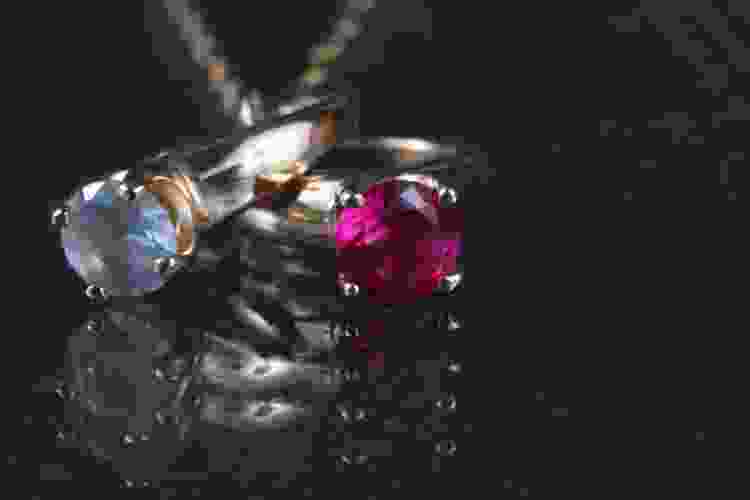 34. Clever Friends Sweatshirt
Anyone can get a traditional Friends fandom shirt, but you can impress your loved one with a subtle Friends reference. This "girls" sweatshirt is a fantastic replica of the iconic sweatshirt worn multiple times by the female characters in Friends.
Sweatshirts like this are great gifts for women, while similar Friends-themed shirts would be nice inexpensive gifts for the man who has everything.
35. Funny Sequin Pillow
But what can you gift a man who has everything? If you need inexpensive gifts for the man who has everything, use a special occasion to give them a hilarious gag gift. For example, reversible sequin pillows are popular joke gifts for people who have everything.
Pushed in one direction, the pillow sports a sparkly sequin fabric. But when pushed in the opposite direction, the pillow will reveal a funny unexpected image, such as a picture of Danny DeVito.
36. Designer Cosmetics Gift Set
When you think of luxury gifts for a woman who has everything, you may not have any affordable gifts in mind. However, many department stores sell relatively inexpensive, small designer gifts for women, especially during the holiday season.
Thus, you can treat your loved one to a designer makeup or skincare sample set while still spending less than a hundred dollars on gifts for people who have everything.
37. Anthropologie Grecian Bust Pot
Anthropologie is a reliable store for beautiful and original home decor and gift items. Thankfully, many of the store's smaller items are available in a reasonable price range, such as the Grecian Bust Pot. This plant container looks like it belongs in a glamorous palace and is sure to be a lovely addition to your friend's living space.
38. Personalized Night Light
A personalized night light is a wholesome gift that will brighten your loved one's room. Night lights are especially thoughtful gifts for people who have everything and don't want to spoil young children. With a simple hand-painted night light, you can show you care without adding any toys or unnecessary gadgets.
39. Custom Building Illustration
You don't need to break the bank to give your loved one a custom illustration. Many independent artists offer inexpensive sketch commissions. For instance, Anitra Edney Art makes custom house sketches based on the photo you choose to provide. You can request the recipient's childhood home or any other significant location.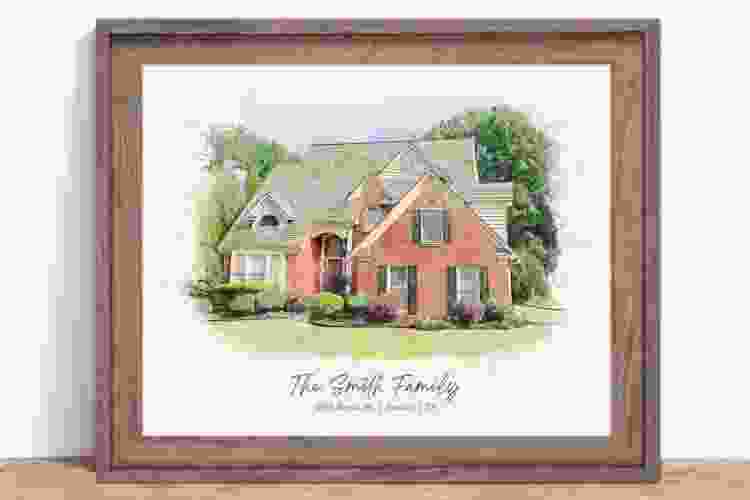 When you consider an individual's unique interests and values, you can find plenty of gifts for people who have everything. So, what is the best gift you can give someone? The best gift is any present that makes the recipient feel valued and seen, regardless of how much it costs.
For even more fun gift ideas, check out other experiences happening on Classpop!