TOP-RATED CLASSES WITH WORLD-CLASS INSTRUCTORS
Discover the best classes in 70+ cities across the US, Canada and online. Led by top experts in their fields.
OVER 1,500+ CLASSES TO CHOOSE FROM
Discover 7 categories of classes in 70+ cities and online classes
BOOKING IS EASY
01
CHOOSE AN EVENT
Thousands of cooking classes, paint and sip events, team building activities & more.
02
SELECT A DATE
Choose a date that works for you.
03
BOOK AND HAVE FUN
Book with a few clicks, and get ready for an unforgettable adventure!
Super fun! You do not have to be a good artist at all and can still leave with an awesome painting. Great staff and the drinks are very good too! Would definitely go again!
Orr | Chicago
Girls night out with Paella! Mark was super fun, offered not only the knowledge of paella but of any cooking question we posed. Mark made sure to engage all class members and we ended up with a wonderful dinner and conversation. I am confidently armed with knowledge to attempt to make paella for tonight's dinner. Thank you for such a great night. Cannot wait to do more.
Tracy Southworth | Boston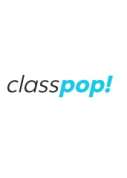 Jeffrey was very friendly and accommodating. He truly knows the art of pottery. Thank you for inviting us into your studio! Look forward to future lessons (:
Shameeka | San Diego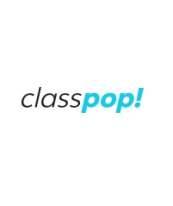 Had a really good time. As someone who can't dance, I was pleasantly surprised by the amount of steps I learned and how it all came together.
Adriana | Las Vegas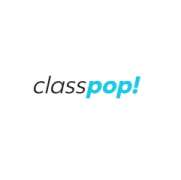 SELL YOUR CLASSES WITH CLASSPOP!
Increase your sales for public classes and book private events.
Partner With Us
Classpop! Is an online platform where you can find and easily book thousands of classes. On Classpop, you can find classes on cooking, painting, dancing, photography and performing arts, in addition to events like paint and sip or team building activities.
Classpop partners with skilled artists, chefs, and other instructors to create top-notch events for guests to learn new skills and have some fun while doing so! Both in-person and virtual classes are available, whether you're looking for an activity to do for date night, birthdays or other celebrations — or if you just want to get creative and learn something new!
On the Classpop website, you can find a city near you and browse through the vast array of classes available. Once you've found one that you like, you can select a date and time that works for you and book the class in just a few clicks!
Classpop classes are held at various locations. You will receive the exact location of the class after booking. Many cooking classes are held at highly-rated local restaurants, bars, hotels and art or dance studios. Some classes are conducted by traveling instructors who come straight to your place, and others are held in pristine chef kitchens.
Who are the hosts on Classpop?
Whether they're teaching sushi-making, ballroom dancing or watercolor painting, every host on Classpop is an experienced expert in their trade. We partner with the most skilled, top-rated instructors in the area who bring passion, enthusiasm and value to all attendees. Whether you want to learn something new or plan a fun event, having a knowledgeable expert to guide you is the best way to do it.
What if I don't see a date that works for me?
If you're looking to book an event but can't find a date that works for you, you can contact us for help. We can try to find a similar experience for you, check with the host for availability or help you set up a private event. Be sure to check our website as we're always adding new events and dates to our calendar.
Can I gift an experience to someone?
When you purchase a Classpop! gift card, it can be applied to any experience on our website, and it will never expire. This way, your recipient can select a date and time that works best for them!
Can I book a private event?
Private events are available for most classes. Simply contact us directly and we can help you set something up! Private even pricing may be different from regular class pricing.
Can I make adjustments to the menu for cooking classes?
Most times, your chef host can adapt their menu to accommodate any dietary restrictions. When booking your event, be sure to note any dietary restrictions or special requests for the chef. Also, make sure to check out our vegan, vegetarian and pescetarian cooking class options!
How many people can sign up for an event?
Every experience on Classpop! Is different, so group sizes may vary. Each host and venue may have their own size restrictions, but you can easily see the minimum and maximum group size in the "details" section of each activity profile. Moreover, you can easily search and filter by group size! As always, contact us directly if you need help setting up a larger event.
How much are classes on Classpop?
Between our wide variety of both virtual and in-person classes, prices per person for each class can range from $15 to $150 per person.
Can I change or cancel my class reservation?
Life happens, and sometimes plans change. You can cancel and get a full refund up to 48 hours before the scheduled event. If you cancel less than 48 hours before your scheduled event, you will be billed the full amount for the class. This policy is maintained in order to honor the time spent and ingredients/supplies purchased by the class host.