41 One-of-a-Kind Best Gifts for Wine Lovers
Published on Jun 10th 2022
| 0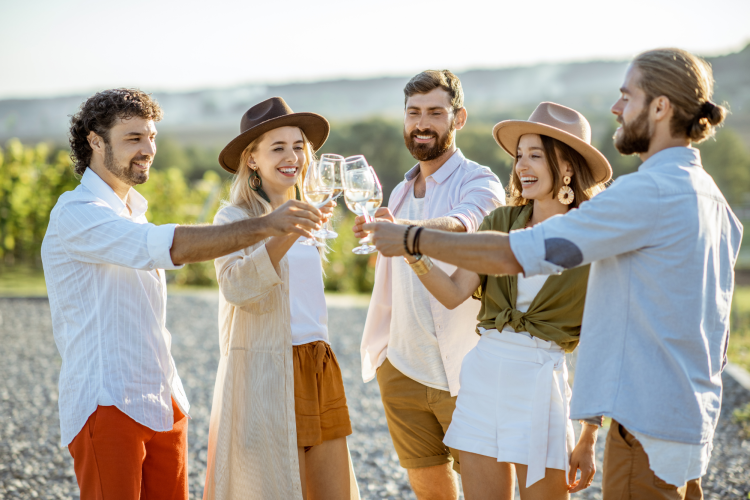 Are you in search of a truly special and memorable gift for wine lovers? Gifts for wine lovers are as plentiful and diverse as the varieties of the beloved beverage. However, finding a unique, one-of-a-kind gift can be a bit more challenging.
If you're struggling to find what to buy for someone who drinks wine, this list offers creative ideas for the best wine gifts from wine-infused treats to extraordinary wine accessories and beyond. Find the perfect gift for the oenophile on your list with these one-of-a-kind gifts for wine lovers!
Jump to Section
Creative Gifts for Wine Lovers
1. Paint and Sip
The gift of an experience can be even better than something tangible. With paint and sip events, you get both! This unique wine gift encourages participants to tap into their creative sides while enjoying their favorite vintage.
Try paint and sip in Orange County, paint and sip in Sacramento, paint and sip in San Diego, or in a city near you. Both in-person and online painting classes, especially when paired with a glass of vino, are a great way to unwind and express your creativity.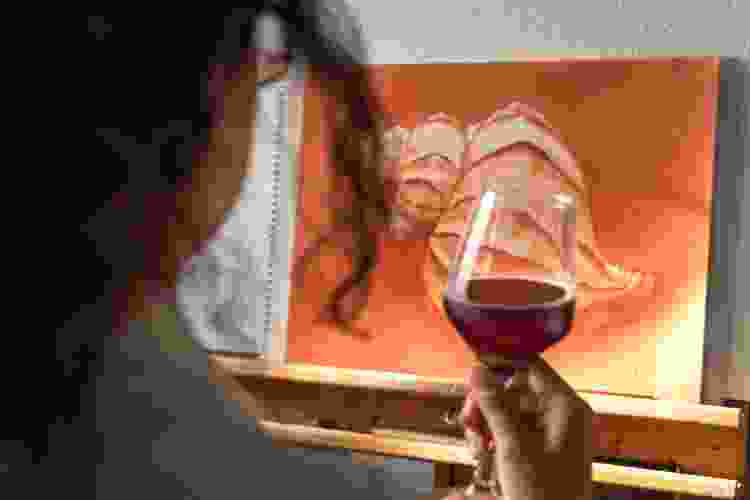 2. Wine Art Print
Display a love of wine with a colorful print in warm, bright tones or commission a wine-themed art piece by a local artist for a custom, creative gift for wine lovers.
3. Wine Puzzle
Challenge their brains with a jigsaw puzzle highlighting the world's most renowned wine growing regions, wine and cheese pairings, a collage of wine corks or other fun designs. Once complete, these colorful puzzles can be framed as wall art or taken apart to rebuild again and again.
4. Wine-Making Kit
An excellent gift for winos who dream of becoming a renowned vintner, wine-making kits include everything needed to get started making wine at home. Find a kit of their favorite wine so they can create their very own batch!
Unique Gifts for Wine Lovers
5. Virtual Wine Tastings
One of the best gifts for wine lovers is a chance to do what they love — sip wine! Enjoy sampling regional wines from the comfort of home with a virtual wine tasting. With this unique gift for wine lovers, they can explore food and wine pairings or deep-dive into their favorite varieties.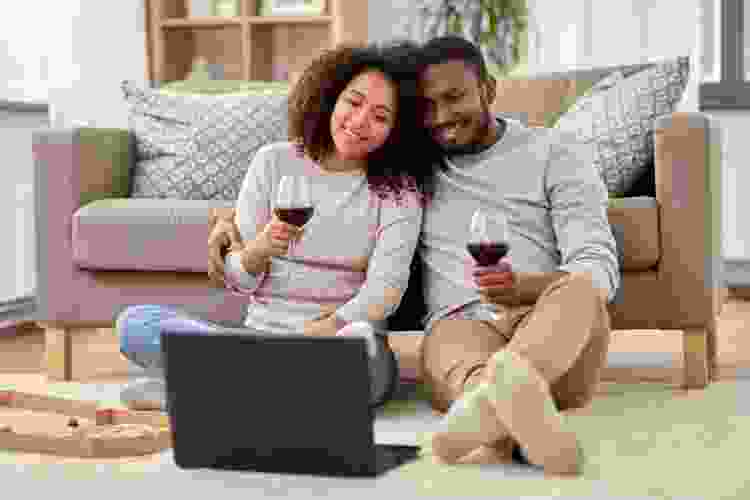 6. Online Mixology Classes
For lovers of wine and cocktails, online mixology classes invite them to explore a variety of boozy beverages. They will learn techniques and tricks of the trade from talented mixologists as they are guided through creating unique libations. These make great gifts for cocktail lovers.
7. Wine Rack
A stylish wine rack makes a great gift for wine lovers to store their prized collections. Take it to the next level with a wine rack/bar cart combo for an elegant all-in-one piece as a practical and versatile gift for lovers of wine and cocktails.
Funny Gifts for Wine Lovers
8. Champagne Shooters
Always the life of the party, Champagne shooters keep it fancy at brunch, the beach, poolside or anywhere you are celebrating.
9. Red Wine Stain Remover
A red wine stain emergency kit is a funny yet useful gift. Many kits come in their own case or tin, containing mini-mist sprayettes, towelettes and other essentials. A great wine gift for her, the tiny tins fit conveniently in a purse ready to handle any spills on the go!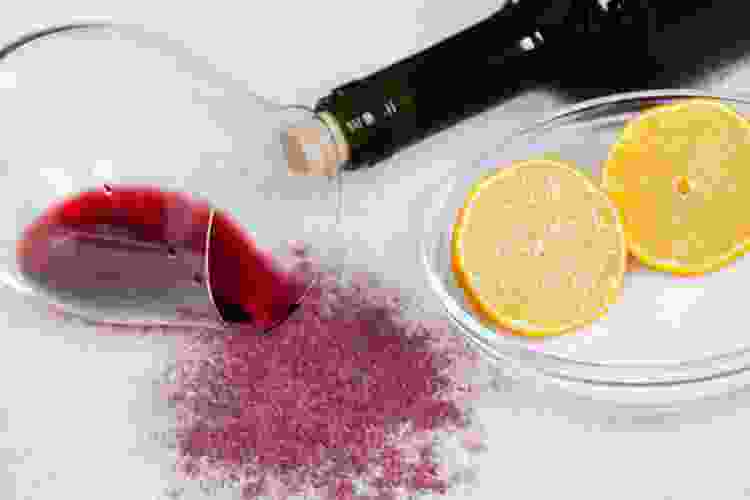 10. Wine Bottle Cover
Keep your bottles cool and cozy with adorable insulated bottle covers. Snug wine covers secure the bottle to keep it nice and cool for a night by the campfire, relaxing on the beach or on traveling to an event.
11. Eat, Drink and Be Mad Libs
This hilarious gift will have everyone laughing out loud as they fill in over the top mad libs featuring food and wine.
12. Shower Wine Glass Holder
Step aside, shower beer bros! A shower wine glass holder brings some class to the bathroom, firmly holding up a glass at the ready whenever and wherever it is needed.
Foodie Gifts for Wine Lovers
13. Wine Truffles
Handcrafted truffles take wine and chocolate pairing to the next level with a luscious boozy filling inside a silky chocolate coating. This makes for a romantic gift for wine-loving, foodie couples!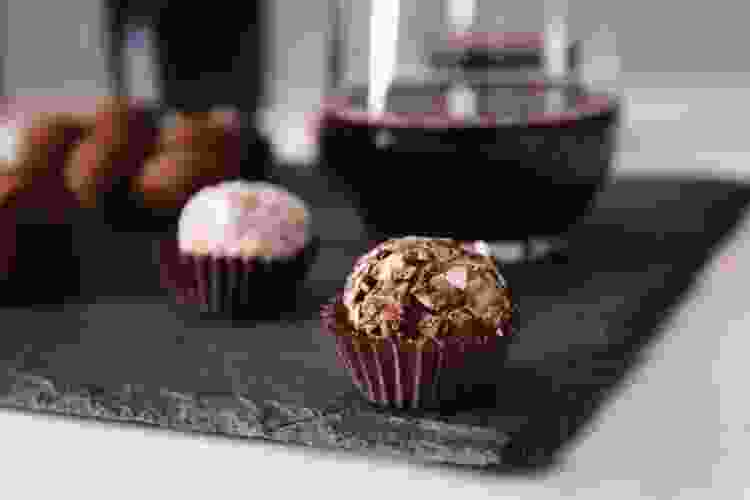 14. Flavor-Infused Sugar Cubes
Just like magic, flavor-infused sugar cubes turn champagne into instant bellinis or mimosas. A fantastic addition to a bachelorette party or girls brunch, these colorful cubes burst with bubbles and fruit turning a glass of champagne into a beautiful cocktail.
15. Wine Candy or Ice Cream
You can find anything from non-alcoholic, rosé-inspired gummies to wine-infused ice cream and beyond. Special wine treats like these are a delightful twist for the wine lover who also has a sweet tooth.
16. Wine-Infused Salt
Wine-infused salts are a gourmand's dream and a perfect gift for foodie winos. Add depth of flavor with these unique finishing salts infused with wine and herbs.
17. Cheese Pairing Collection
The only thing that pairs as beautifully with wine as chocolate is cheese! Gift specially selected cheeses and accoutrements curated to pair perfectly with red wine. This unique collection is a high quality addition to a charcuterie board and includes over a pound of cheese!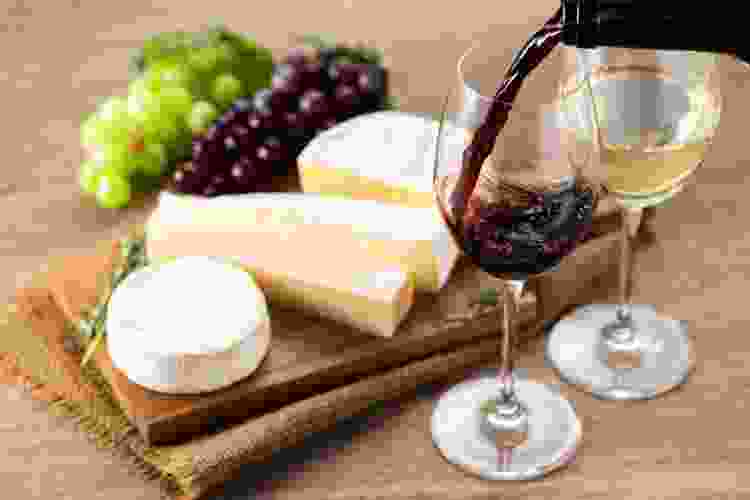 18. Alcohol-Infused Popcorn
Pair wine and spirits with crunchy, sweet-and-salty popcorn to create a perfect gift! Intriguing flavor combinations elevate the humble popcorn into a fun and unexpectedly boozy treat. Buy a batch or make your own!
Inexpensive Gifts for Wine Lovers
19. Wine Socks
Although socks have a reputation of turning up as an unwanted gift, there are tons of hilarious wine-themed sock prints that make for great gifts. Both comfortable and functional, recipients of these socks can kick up their feet and remind someone to fill their glass!
20. Wine-Themed Tea Towel
Charming tea towels provide inspiration for delicious food and wine pairings. With adorably drawn images of wines, grapes, cheese pairings and other fun designs, soft, cotton tea towels are a great gift!
21. Wine-Themed Adult Coloring Book
An adult coloring book, especially one with a snarky tone, is a humorous way to relieve stress.
According to studies in the Creativity Research Journal, coloring and artistic expression can reduce stress and anxiety while improving resilience and mindfulness. Give the gift of relaxation with this creative gift for wine lovers.
22. Unique Bottle Stoppers
Turn a bottle of wine into an art piece with a set of unique bottle toppers. From colorful, hand-painted ceramic prints to elegant agate stoppers, these beautiful accessories are an essential gift for wine lovers.
Luxury Gifts for Wine Lovers
23. Sommelier's Sabre
A stunning gift, a sommelier's sabre is sure to impress at the next celebration. Slice open a bottle of bubbly with a masterfully crafted blade to add an air of elegance and excitement to the festivities. When not in use, the sabre makes a beautiful display piece as well.
24. Wine Bottle Art
There are many talented artists out there turning empty bottles into beautiful pieces of artwork. From colorful wind chimes to serving trays and beyond, upcycled wine bottles from inspired creators make treasured and unique gifts for wine lovers.
25. Rosé Bath Bombs
Soak in a "bubbly" bath with fizzy rosé bath bombs. A great wine gift for her, rosé bath bombs are a luxurious and relaxing way for wine lovers to end the day.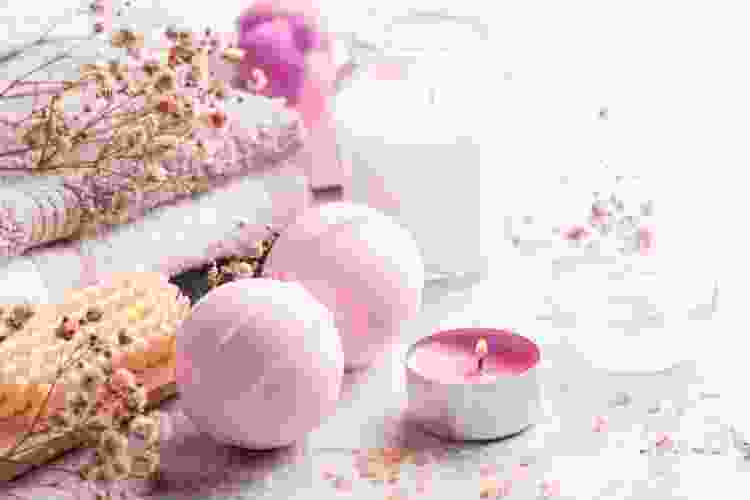 26. Wine-Inspired Candles
Wine-inspired candles are an elegant gift for wine drinkers. Wine bottles are handcrafted into beautiful vessels for fragrances inspired by varieties of wine or cocktails.
Personalized Gifts for Wine Lovers
27. Wine and Cheese Serving Board
Kick the traditional charcuterie board up a notch with a personalized serving board that includes a place to hold your wine glass. Add their last name, wedding date or monogram for a personal touch.
28. Wine Journal
With this useful gift, they can explore their unique palates with a wine tasting journal. Gift a monogrammed journal with a wine-themed cover, or find a guided journal that will encourage them to develop their palate and descriptive skills with each glass they track.
29. Wine Cork Display
Some bottles are worth remembering. This gift stores keepsakes from memorable moments, or recipients can collect corks from their favorite wineries or special celebrations, in an elegant, personalized wine cork holder.
Wine Accessories Gifts
30. Wine Glass Covers
An essential for outdoor gatherings, multi-functional wine covers protect wine from spilling or collecting bugs while also serving as glass markers so guests always know which glass is theirs. Many covers are ventilated in order to allow wine to breathe, and come in a wide variety of colors.
31. Wine Purifier
Restore the natural taste of wine and stave of headaches with a wine purifier. This marvel of technology filters away sulfites and sediment while breathing life into red wines and maintaining the balanced flavors of white.
32. Wine Stones
Keep wine chilled without watering it down thanks to this artistic and functional gift for wine lovers. Wine stones keep wine cool without diluting the flavor. These handy items can be used for other cold beverages and cocktails as well.
33. Aerator
A quality aerator is a must-have in a wine lover's tool kit and a great choice of wine accessory gift. Many aerators come with options for both white and red to aerate wine by the bottle or glass and ensure a satisfying wine drinking experience with each sip.
34. Wine Preservation System
While everyone else is bringing a bottle they most recently picked up at the grocery store, this gift for wine lovers will keep their bottles fresh for months or years to come.
Wine preservation systems keep still wines fresh with all the tools you need to preserve the integrity of the bottle until it is ready to be finished.
Wine Gifts for Her
35. Wine-Scented Soap
Wondering what to get a girl who loves wine? She will enjoy the complex aromas of a deep merlot or refreshing rosé while lathering up in the shower or bath with this wine gift for her.
The sophisticated fragrance of handcrafted soap conjures fond memories of a calming glass of wine while the luxurious lather leaves skin smooth and soft.
36. Wine Purse
For those who like to enjoy their beverages on the go, a wine purse is the perfect companion. Bring it along to the beach, tailgating or to liven up a dry wedding reception. Many include large compartments that leave plenty of space for snacks, too.
37. Wine Pairing Chocolate Bars
What goes better with wine than chocolate? Some artisanal chocolate bars are specially crafted to complement different varieties of wine from port to chardonnay. Find a pairing to accompany their favorite wine!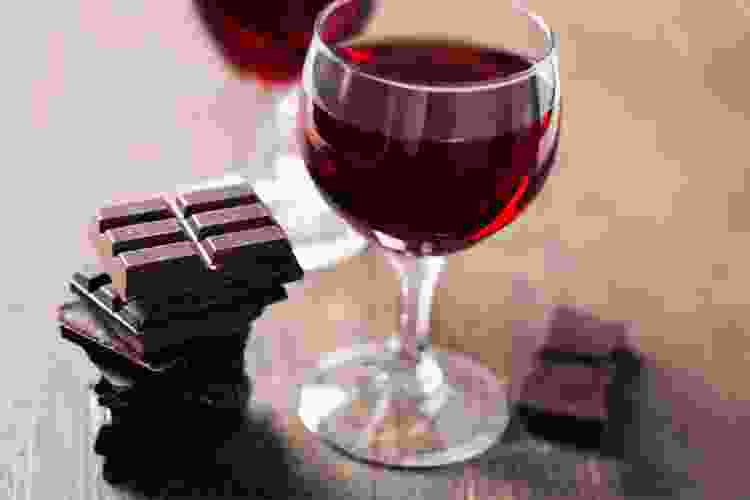 Wine Gifts for Him
38. Decanter
An elegant decanter filters and aerates the wine to enhance the flavor and body. Add a touch of gold or an etched design for a modern sophistication to this classic piece.
39. Wine Reference Guide
An indispensable reference guide makes an excellent gift from novice to aficionado. Brimming with graphs, charts and techniques to enhance their wine knowledge, a guide book will have them well on their way to being a master sommelier.
40. Outdoor Wine Table
Upgrade their outdoor drinking experience with a brilliantly designed gift for wine lovers. A portable outdoor wine table is perfect for relaxing in the backyard or picnicking in the park.
41. Wine Aroma Kit
A wine aroma kit is an incredible gift for wine drinkers looking to upgrade their knowledge and skills. Designed by sommeliers, this gift for wine lovers allows them to enhance their tasting skills and refine their palate.
Choosing a great gift for wine lovers on your list is easy with these one-of-a-kind finds. Group small items into a wine lovers' gift basket or go all in on a deluxe item that they will be sure to love.
Whether the recipient has a newly discovered passion for wine or is a long-time oenophile, there are plenty of great tools, accessories and unexpected treasures to complement their hobby.
For even more fun gift ideas, check out other experiences happening on Classpop!