37 Most Heartfelt Going Away Gifts
Published on Nov 23rd 2021
| 0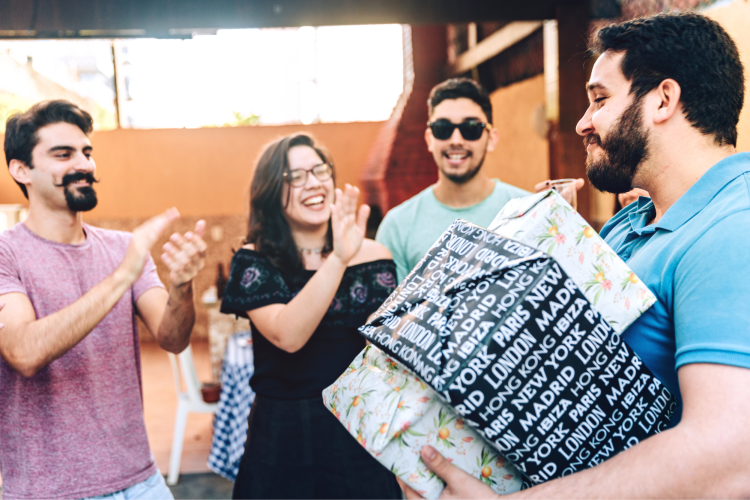 Are you searching for heartfelt going away gifts for a friend, colleague or neighbor? From promotions, new jobs and retirement to four years of college and other circumstances, it can be tough on everybody when a friend or team member leaves the proverbial nest. You're going to miss them, and they must deal with packing, traveling, unpacking, making new friends and all sorts of other issues. Let's not even talk about the task of finding a new favorite restaurant.
So, what's a person to do? That's where this list comes in. We've designed it to get those creative juices flowing with great going away gift ideas. From gift cards, houseware and desk décor to online experiences and themed entertainment, you're bound to discover great going away gift ideas.
Jump to Section
Foodie Going Away Gifts
1. Cooking Classes
Cooking classes make excellent going away gifts for friends who like to create in the kitchen. Local gourmet chefs lead classes on everything from bread baking and cake decorating to Asian-fusion, Italian pasta and four-course seafood menus. From cooking classes in San Antonio to cooking classes in Indianapolis, cooking classes in Atlanta and more, there are a wide array of cooking classes across the states. Check out cooking classes near you to find the perfect gift for your favorite foodie.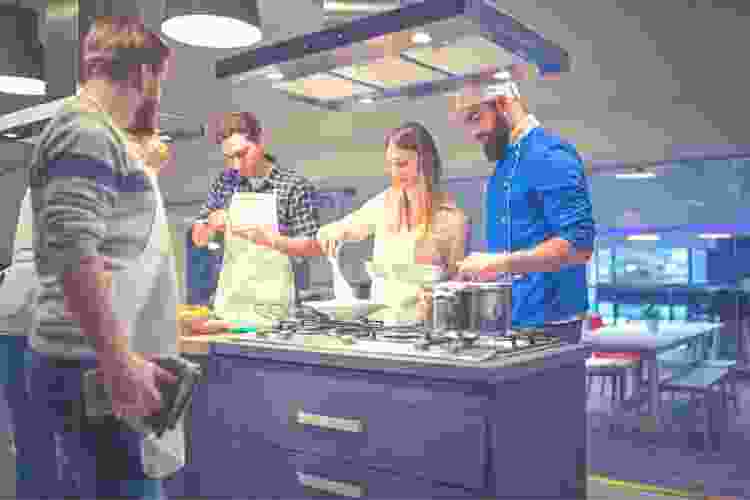 2. Online Cooking Classes
For an interactive experience from the comfort of their own kitchen, online cooking classes are the way to go. They'll learn culinary techniques such as knife skills, baking basics, roasting tips and even grilling tricks from expert chefs. Choose from local, regional and international cuisines.
3. Cutting Board
Celebrate where they're going or where they came from with the state-shaped Totally Bamboo cutting board. It's embellished with laser-engraved artwork of top towns and attractions. The front makes a conversation piece as a charcuterie board or as wall art. Use the back side for cutting, slicing and dicing. Bamboo is long lasting and easy to clean and maintain, making it one of the best gifts for foodies.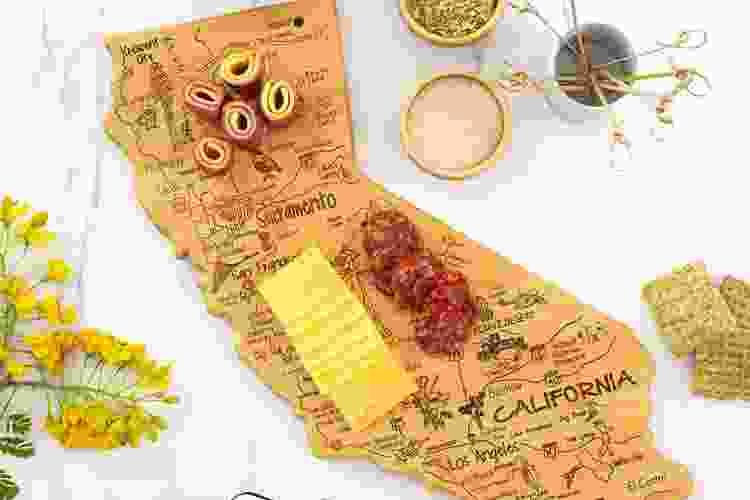 4. Cheese of the Month
Who doesn't love cheese? Help them celebrate their first year in a new location with the gift of monthly boxes of specialty cheeses. Murray's Cheese is a monthly present of three to four unique cheeses selected by expert cheesemongers. International and domestic selections include cheddar, goat cheese, gouda, pecorino, Stilton and Manchego.
Creative Going Away Gifts
5. Painting Classes
Whether it's florals, portraits or landscapes, in-person and online painting classes give the recipient a peek into impressionism, abstract or watercolors as they learn about painting techniques, artists and different paint types such as oils and acrylics. Talented artists lead these sessions, which make wonderful gift ideas for artistic types.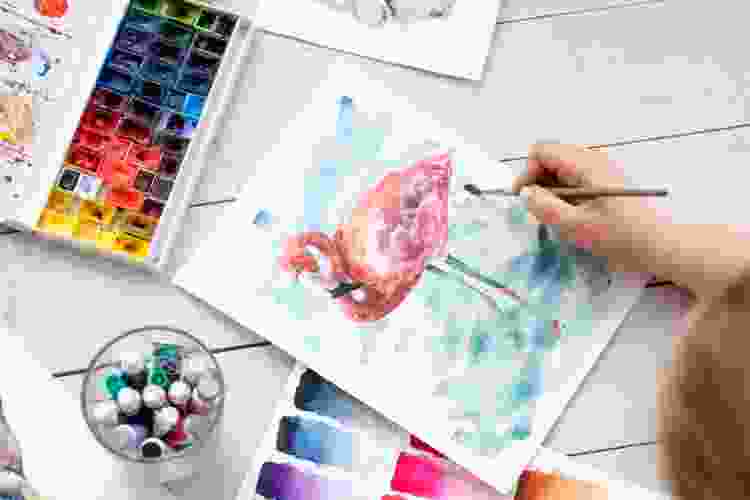 6. Drawing Classes
From introductory to advanced cartooning, illustration, figure drawing and portraits, drawing classes and online drawing classes allow budding artists to explore colored pencils, pen and ink and brush lettering. They can choose from a wide array of drawing styles while learning how to draw lines, shapes, shading and different perspectives.
7. Paint and Sip
Paint and sip is a unique way to create art while sipping wine and making new friends. This gift allows them to paint their own version of a famous masterpiece or create something all their own.
Browse paint and sip in NYC, paint and sip in Orange County, paint and sip in Sacramento, and paint and sip near you for an experience gift to remember!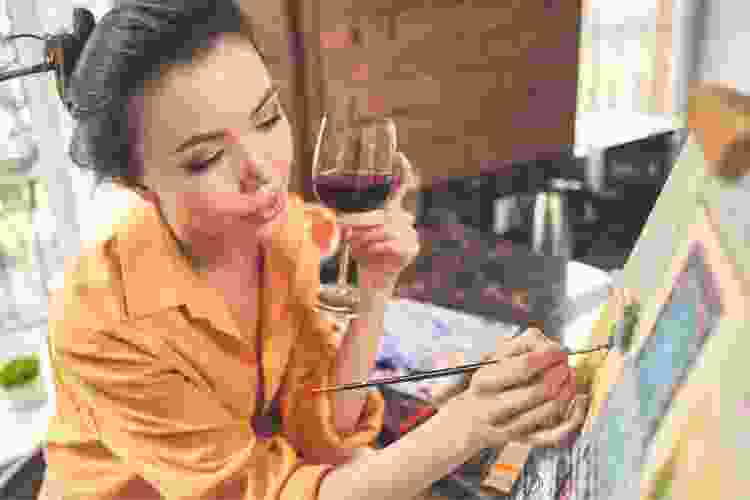 8. Art Classes
Going away gifts for friends who like to get artsy include oil painting, pen and ink drawing, sketching and clay, stone and wood sculpting. They'll learn tips and tricks from talented artists in an array of mediums as well as digital media, art history and artist profiles.
9. Pottery Classes
Pottery classes make a great for anyone who's ever wanted to throw, mold and spin vases, bowls and mugs from porcelain, stoneware or earthenware.
They'll learn how to make glazed and unglazed pottery and techniques such as wheel throwing and sculpting by hand, as well as learning all about chisels, knives and other hand tools. Give pottery classes in San Francisco, pottery classes in San Diego or pottery classes in Minneapolis a try, or search for pottery classes near you.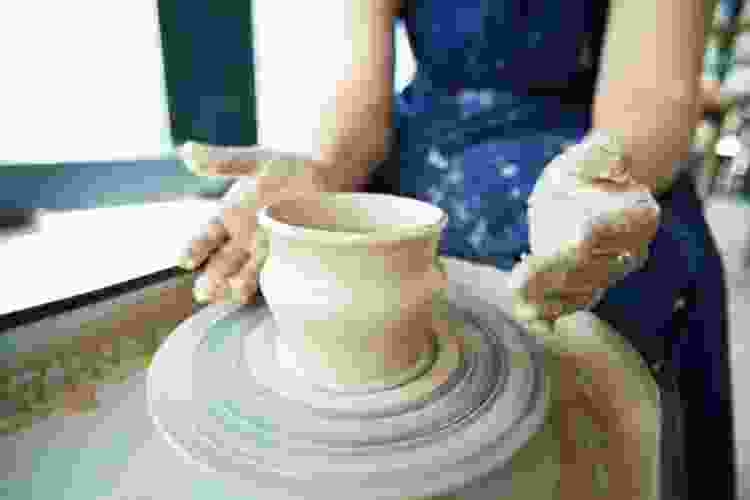 10. Sewing Classes
The DIYer will appreciate the going away gift of a sewing class where they can learn how to hem, quilt or use patterns to pin and sew clothing, crafts and home décor for that new house or apartment.
11. Photo Book
Shutterfly, Google Photos, Walmart and Snapfish are popular places to create a photo book filled with special moments and memories. Simply upload, place on pages and add captions. You can be as creative as you like with this going away gift.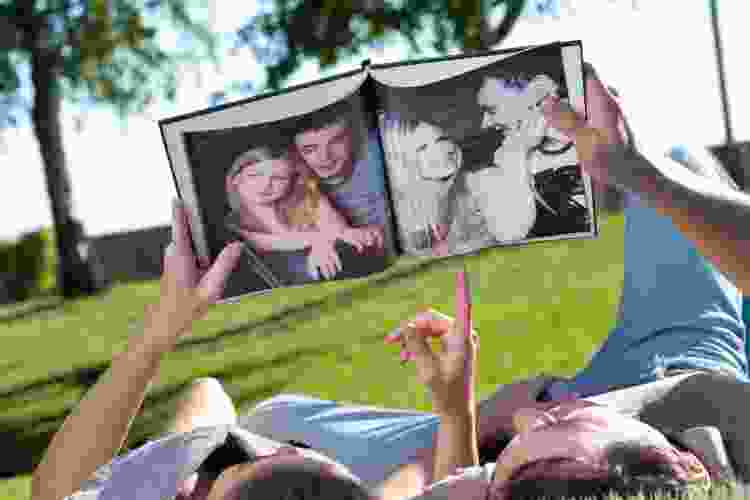 12. Decorative Socks
You can be sure they'll never forget you with your face on their feet. These custom face socks make a fun gag gift for a friend, office bestie or anybody who enjoys a good laugh. This pair says "Later Traitor!" and has your face all over. Not just funny, this going away gift is soft, comfortable and non-fade.
Unique Going Away Gifts
13. Dance Classes
Fun, interactive dance classes in Orlando, dance classes in San Diego and online dance classes combine cardio and creative movement with the basics of everything from ballet and barre to rhumba, salsa, Bollywood and Afro-Caribbean dance styles. They won't even have to navigate new streets and directions as these classes take place right in their own home. Consider joining the class from your home for a super fun virtual meet-up. If you'd rather learn in person, browse dance classes near you.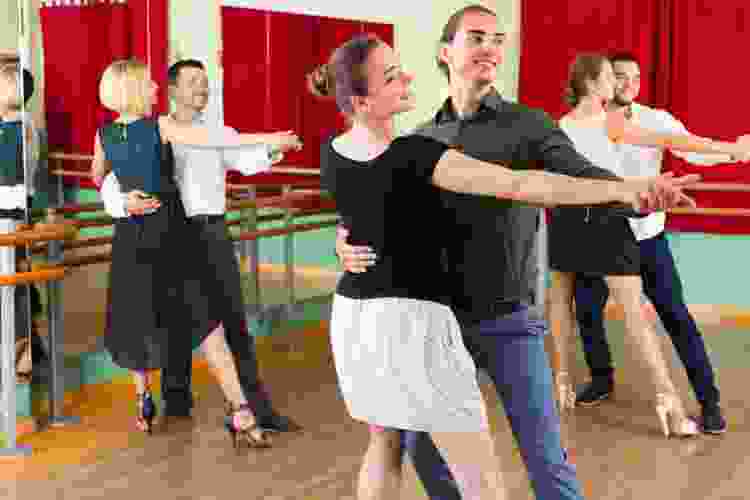 14. Acting Classes
Online acting classes are one of the best going away gifts for a friend who wants to bump up their skills or start a new hobby. From the comfort of their home, they can learn improv, comedy or dramatic theater skills from expert actors. Classes are perfect for beginner or advanced actors.
15. Photography Classes
Give that friend a reason to get out and explore their new locale with photogaphy classes or online photography classes. Perfect for beginner or advanced photographers, they can learn how to expertly capture landscapes, portraits and architecture. This is the best going away gift for figuring out how to use all the buttons and modes on that digital SLR.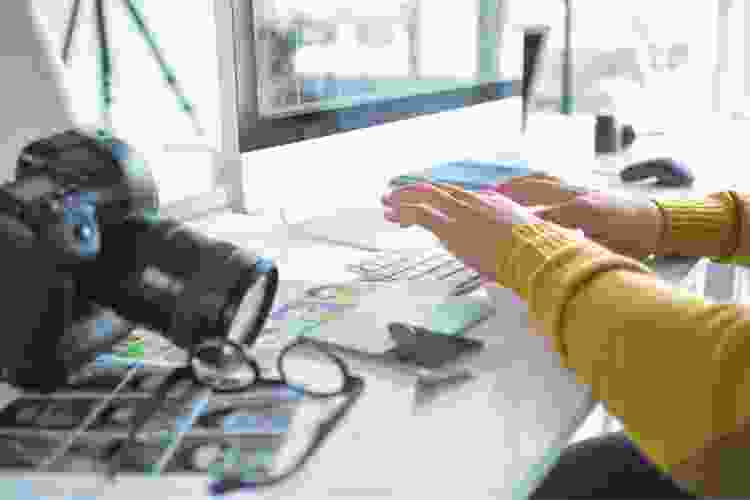 16. Woodworking Classes
Expert craftsmen and woodworkers teach how to carve, cut and create wooden furniture, shelves and décor to display in the home. Participants learn all about how to safely use woodworking tools, paint and more with this going away gift idea.
17. Glass Blowing Classes
Turn molten blobs of hot lava into dazzling colors and clear glass creations such as vases, tumblers, ornaments and other delicate glass items. Professional glass blowers teach these sessions, which are one of the best going away gifts for artistic types to learn a new medium.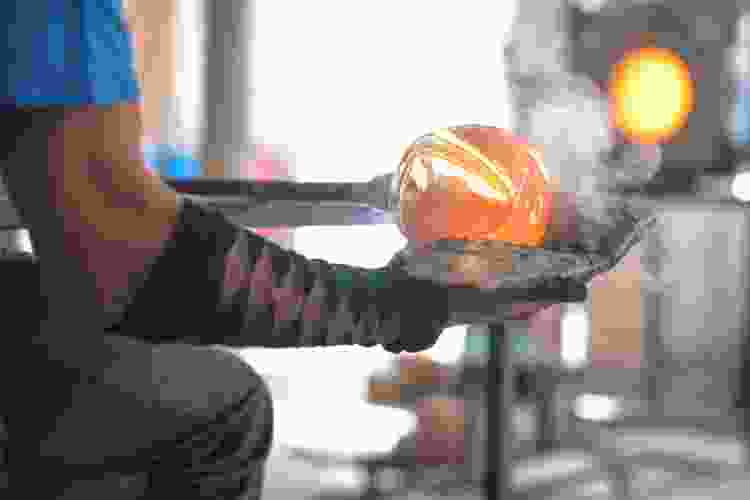 18. Housewarming Home Cleansing Kit
Not just for shooing away ghosts and spirits, sage makes a unique gift for cleansing and blessing a new home. This sage cleansing housewarming kit includes a bottle of sage smudge spray, a woven palm hand fan, instructions, a sage-growing kit and more.
19. Homesick Candle
Remind them of where they left or inspire happiness for where they are. The Homesick Candle features familiar scents associated with states and cities (think: suntan lotion and coconuts for Miami, pine and fir for Denver or lemon and rose for California). The all-natural soy wax blend comes in a glass jar with an outline of the state on it. It offers 60-80 hours of burn time for a long-lasting going away gift.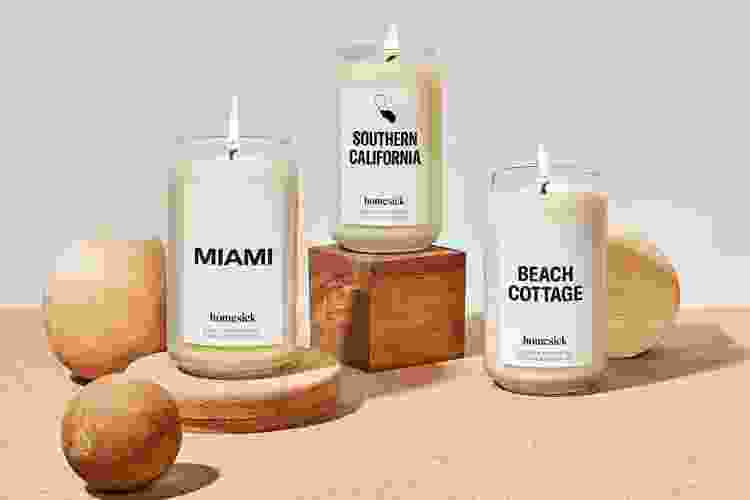 20. State-Themed Tea Towels
Another wonderful location-themed going away gift, the state map multi-use microfiber towel features a hand-drawn look map with famous landmarks and cities. This will remind them of home or introduce them to their new state. At 16x24 inches in size, it has a hang loop and is machine-washable, wrinkle and stain-resistant. Use in the kitchen, bathroom or as a bar towel.
Going Away Gifts for Coworkers
21. Virtual Game Nights
Keep game night going even though you're far apart. Virtual game nights make an excellent going away gift for coworkers who enjoy a bit of competition. From classic board games to trivia and escape room-style games, you'll connect with friends, family and team members over a platform like Zoom.
22. Online Trivia Games
If you're missing that family or couple from the neighborhood, get back together with an online version of your favorite trivia game. Online trivia games are perfect for teams or the whole family. Spend an evening of friendly competition answering questions about pop culture, world news and even culinary knowledge of food and wine topics.
23. Escape Room
Get together for a last hurrah in an exciting escape room experience. If you are already apart or don't have an escape room nearby, take the escape room concept to the Internet with virtual escape rooms. Combine your skills and knowledge in games themed to supervillains, cyber spies, cursed forests or '90s trivia with this going away gift idea.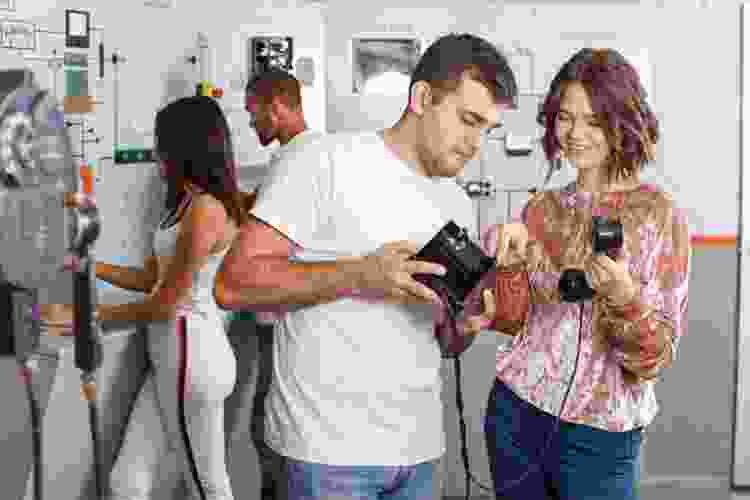 24. Virtual Scavenger Hunts
Virtual scavenger hunts are a fun and unique going away gift for a boss or colleague who enjoys a challenge. Scavenger hunts are available to explore cities and famous landmarks around the world. An entertaining host leads these games for teams, families and other groups, making it fun for team building, orientation and corporate events. Players can even use Google Maps to explore cities, find clues and solve location-specific questions.
25. House or Desktop Plant
Bring a bright touch to their new workspace with a flowering plant, trailing vine or some other greenery. According to the University of Vermont, plants in the workplace help reduce stress, enhance employee attitudes and improve air quality. Even more reasons to bump up the greenery with this going away gift.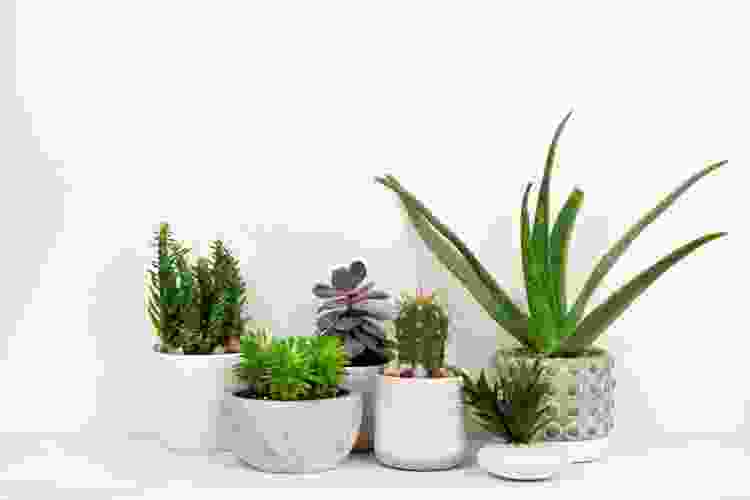 26. Basket of Goodies
For another great gift for a boss or coworker, fill a basket with specialty items and famous foods from home or from their new state. Think about items like California oranges, Memphis BBQ sauces, Georgia peaches or Virginia peanuts. Other ideas include coffee beans from a local shop, specialty candy and snacks or just a bunch of their favorites to munch on while traveling to the new location.
Going Away Gifts for Friends
27. Online Mixology Classes
Treat your favorite home bartender to online mixology classes. They can learn how to make Italian negronis, a trio of Bourbon-based drinks or take it to the tropics with pina coladas, margaritas and mojitos.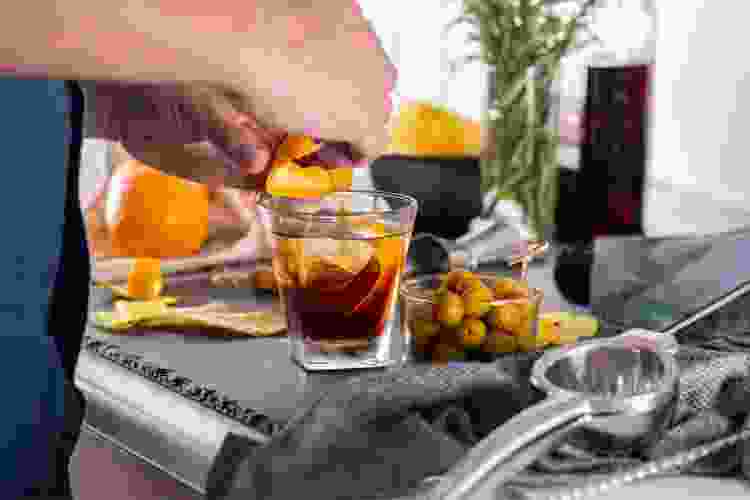 28. Virtual Wine Tastings
Virtual wine tastings offer wine enthusiasts the chance to learn about regional and international wines. They can learn how to pair cheese and wine or treat themselves to dessert wines. Create a traditional Italian dinner complete with an array of Italian wines such as prosecco and Chianti, or head to Spain with traditional tapas and cava and Blanco Rioja.
29. Virtual Flower Arranging
Virtual flower arranging classes make a thoughtful going away gift for friends. They can learn how to use edible flowers in cake decorating and food preparation as well as prepare exquisite centerpieces, dainty corsages, wedding flowers or holiday wreaths.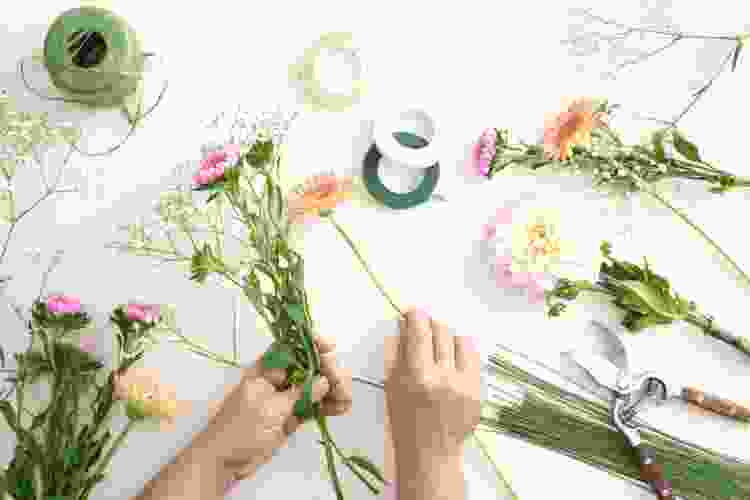 30. Long-Distance Friendship Lamp
Let each other know you're thinking of one another via the magic of Wi-Fi. The Filimin Friendship Lamp is one of the best gifts for a college student who's away from home for the first time. When one of you touches your lamp, the other one will light up no matter how far away you are.
31. Streaming Service
Help then relax after a day of discovering a new city with Amazon Prime, Netflix or Hulu. You can even connect with each by having a long-distance virtual viewing party of shared favorite movies or TV shows.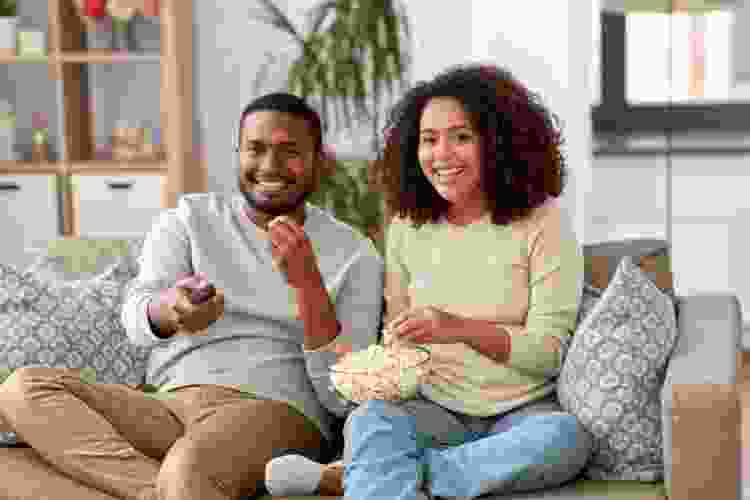 32. Welcome Mat
Brighten their front door with a welcoming message. This natural coir welcome mat is 30x17 inches withstands weather conditions, making it good for indoor or outdoor use.
33. Coffee Mug
Wake up or start a new day at the office with a hearty mug of coffee or tea. This 15-ounce housewarming coffee mug is dishwasher and microwave safe and makes a great going away gift for a new homeowner. It's embellished with "New Home New Adventures New Memories."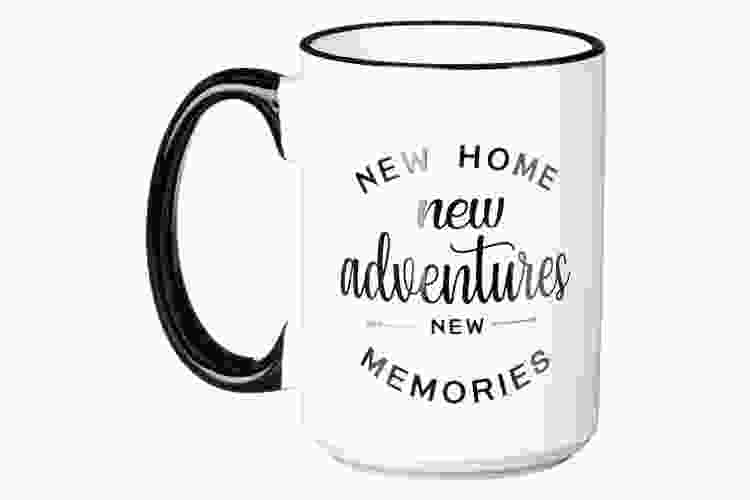 34. Meal Delivery
Unloading a moving truck, unpacking boxes and moving furniture can wear a person out. Answering the door to see a pizza, or some other such thing, delivery person showing up at the front door is something they'll appreciate more than you'll know. Arrange delivery from a local restaurant through a service like GrubHub, DoorDash or UberEats.
35. Local Experience or Attraction
Present them with a visit to a nearby theme park, art museum, adventure course or another attraction in their new location. Check somewhere like Groupon for lots of ideas for going away gifts.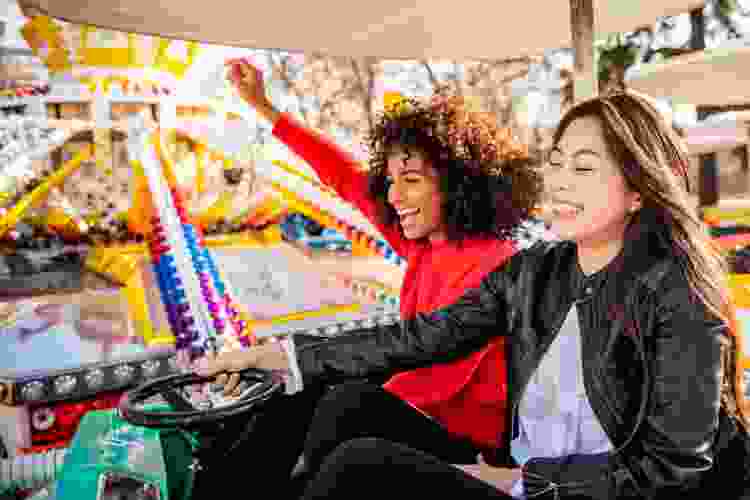 36. Department Store Gift Card
Whenever there's a move, there's going to be something last-minute they'll need. Whether it's cleaning supplies, paint, hardware or picture-hanging gear, a gift card to somewhere like Target, Walmart, Amazon or Home Depot will always come in handy.
37. Water Bottle
Impact-resistant and made of BPA-free materials, a Tervis tumbler embellished with their home state or favorite collegiate team makes a thoughtful going away gift. The double-walled and insulated construction is equally perfect for hot coffee or icy water as well as reducing condensation on tabletops. Most are microwave, freezer and dishwasher safe.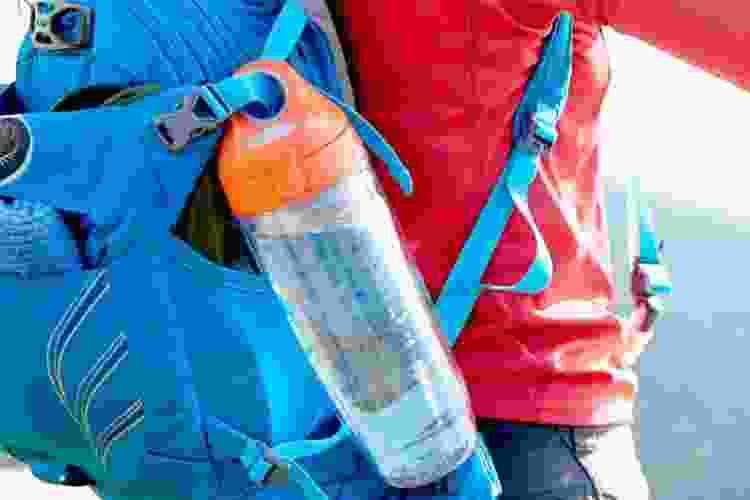 Whether it's someone in your social circle, your mom group, a church member or a coworker, going away gifts are a thoughtful way of letting someone know how much you'll miss them. It's also a way to bring them cheer and wish them well in their new city, state or endeavor.
For even more fun gift ideas, check out other experiences happening on Classpop!