49 Unique Gifts for Neighbors for Every Occasion
Last Updated on Jun 14th 2023
| 0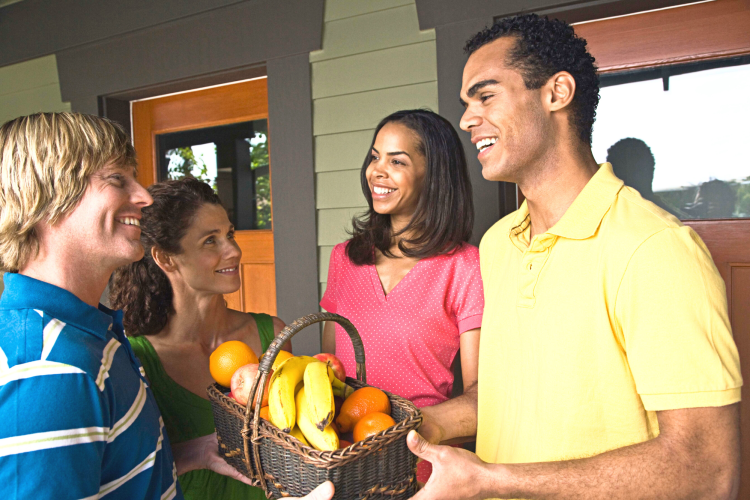 On the hunt for the perfect gift for neighbors on your block? A gift is a thoughtful way to show your neighbors you appreciate them and a tangible expression of your relationship, according to the Journal of Consumer Research, whether you're welcoming a new neighbor, gifting for the holidays or saying "thank you" for a neighborly favor.
We've gathered a list of gifts for neighbors to cover every taste and interest you'll find in your neighborhood. Give the gift of cooking classes to the neighborhood foodie, or surprise your creative neighbor with a pottery class just to say "thanks." Read on for more fun and unique gifts for neighbors!
Jump to Section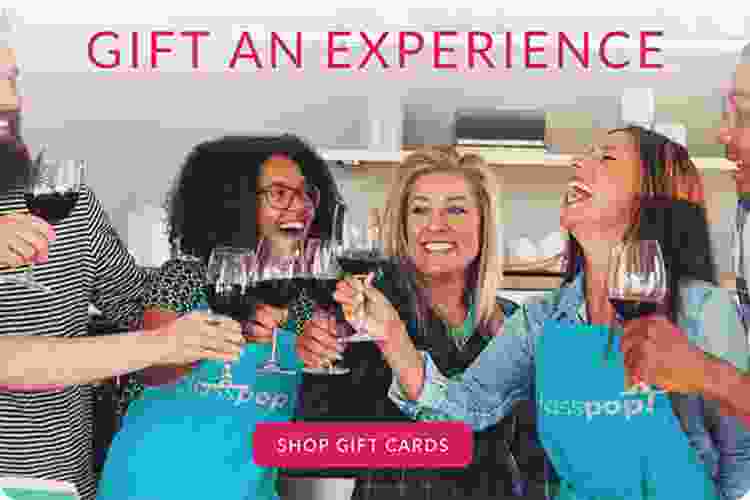 Creative Gifts for Neighbors
1. Paint and Sip
This fun, social event involves an evening painting under the guidance of an instructor while sipping on wine or your drink of choice.
If your neighbor loves a glass of wine and swirling a paintbrush around, this is the gift for them! Gift paint and sip in San Diego, paint and sip in Boston, paint and sip in Chicago, or paint and sip near you.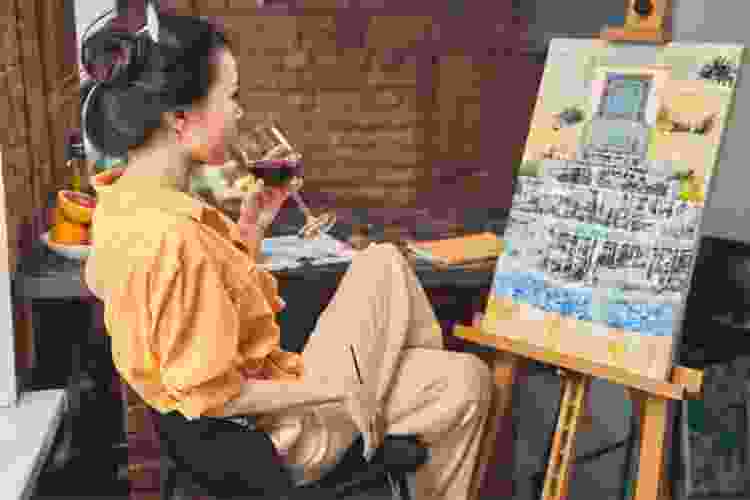 2. Dance Classes
Have a neighbor who loves to move? They may really enjoy the gift of dance classes! This experience gift idea for neighbors is a great alternative to gifting an item.
Explore dance classes in NYC, dance classes in Orlando or dance classes near you. If your neighbor is a bit of a homebody, online dance classes may just be the perfect neighbor gift idea.
3. Pottery Classes
For a neighbor with a creative bent that's unafraid to get their hands a little dirty, give the gift of pottery classes. Gift pottery classes in San Diego, pottery classes in San Fransico, pottery classes in the Bay area or browse pottery classes near you. Your neighbor will love creating bowls, cups, vases and more form right between their hands after a few classes in the shop.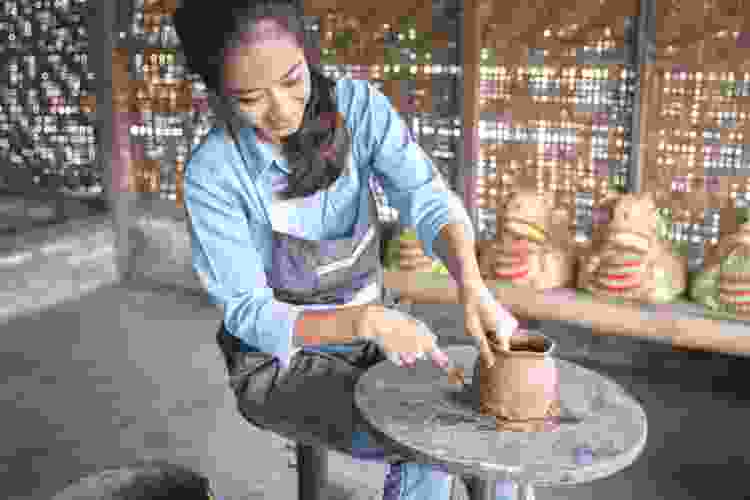 Join our email list for exclusive deals, local events and fun inspiration for living a more creative life.
4. Sewing Classes
Gifts for neighbors who love to sew don't have to be handmade — why not give them the gift of furthering their expertise in their craft? Sewing classes with an experienced instructor will teach them new tips and techniques they can incorporate into their projects.
5. Knit Potholder
A sweet new neighbor gift idea is a knit potholder. If you have the skill, knitting one yourself would make the gift extra meaningful, but there's nothing wrong with buying a beautiful knit potholder from an online shop, either, like this selection from Etsy's Spaza Store.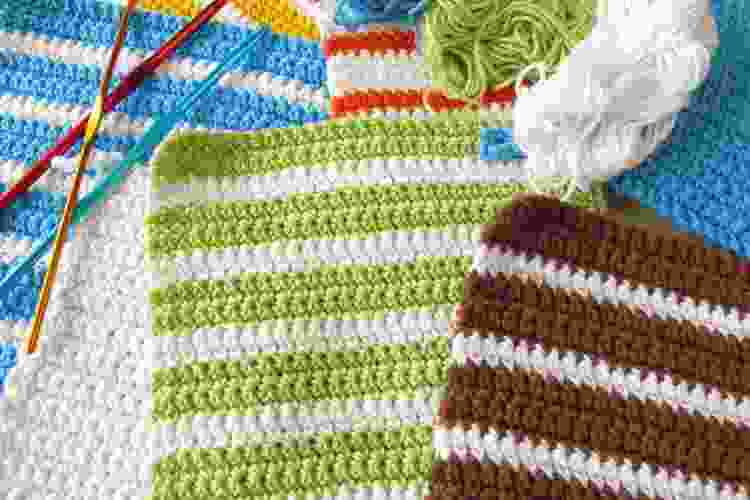 6. Framed Painting of Their House
For a gift for a neighbor moving in or moving away, a framed painting of their house would be a touching gift. Commission an artist friend to make the painting, or find a shop on a site like Etsy that sells custom home paintings. It's a thoughtful gift your neighbor will cherish forever.
7. A Potted Plant
A potted plant is a simple, happy gift for neighbors. Whether you need a thank you gift for neighbors, a new neighbor gift or a gift just to say "I appreciate you," a sweet potted plant will do the trick.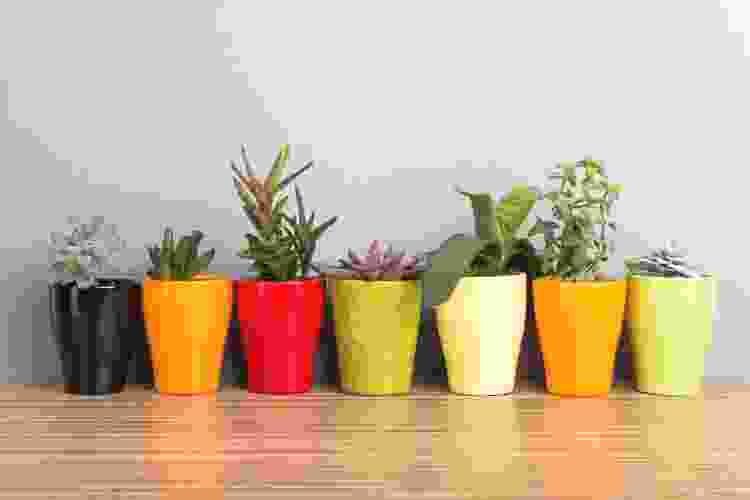 8. Handmade Cutting Board
A handmade cutting board would be a beautiful addition to your neighbor's kitchen. Take the gift a step further and get it personalized with your neighbor's name.
9. Personalized Welcome Mat
Welcome a new neighbor to the neighborhood with a personalized welcome mat! This custom gift will help a new neighbor feel like their new house is becoming a real home.
Foodie Gifts for Neighbors
10. Cooking Classes
This gift for neighbors is an unforgettable culinary experience — a cooking class with a world-class chef. There are interactive cooking classes available across the nation, from cooking classes in Baltimore to cooking classes in Fort Worth, cooking classes in Orange County and everywhere in between.
With so many options, you're guaranteed to find cooking classes near you to gift your neighbor. If you think your neighbor would rather learn to cook a new recipe from home, give them the gift of online cooking classes instead!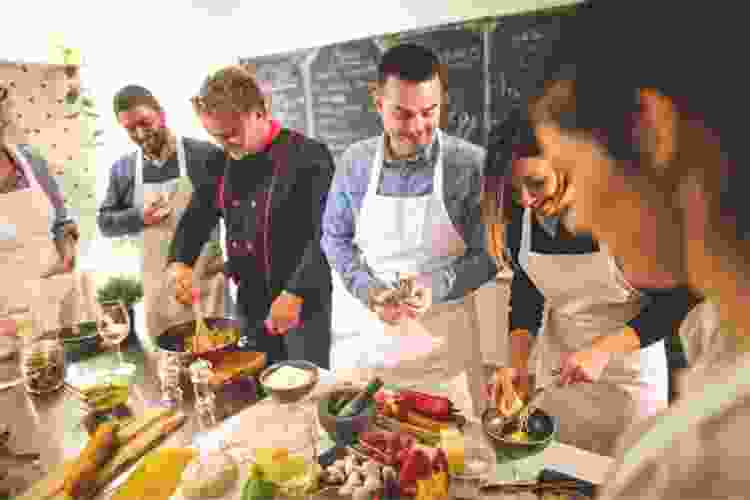 11. Food Tour
A food tour is a fun way to explore a city from a foodie's point of view! With this neighbor gift idea, they will love learning about new and historic restaurants right around the corner on an interactive food tour. Maybe they'll even share their newly discovered local treasures with you!
12. Wine Subscription
A wine subscription is a good gift for neighbors who always have their wine cooler stocked. Companies like Winc offer subscription boxes that send wines, hand-picked for your palate, to your home each month. This unique gift for neighbors will continue to delight them for months to come!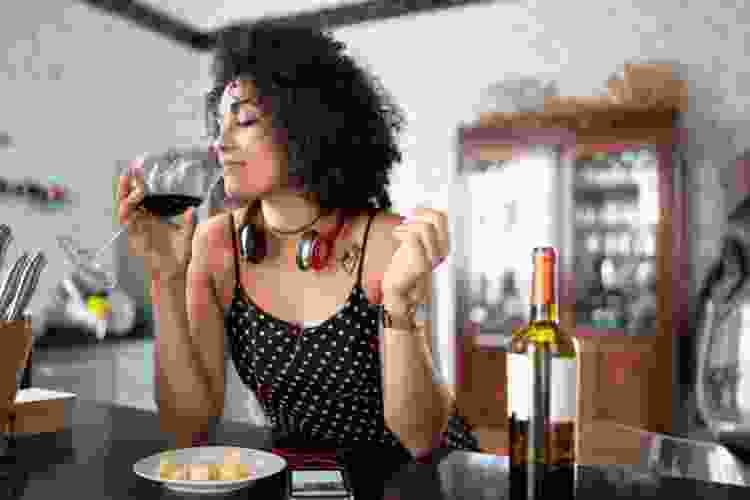 13. Fruit Arrangement
If your neighbor prefers fresh fare and has a sweet tooth, a beautiful fruit arrangement may be just the gift for him or her. Edible Arrangements makes fruit bouquets, treat boxes and more, all packed with fresh fruit cut out and arranged in fun designs.
14. Cheese Gift Box
For the cheese lover, a cheese gift box is the way to the heart. Create a gift box of unique cheeses for a delectable gift for neighbors who love cheese. Or leave the decisions to professionals and order a cheese gift box from a reputable dairy, such as Jasper Hill Farm in Vermont.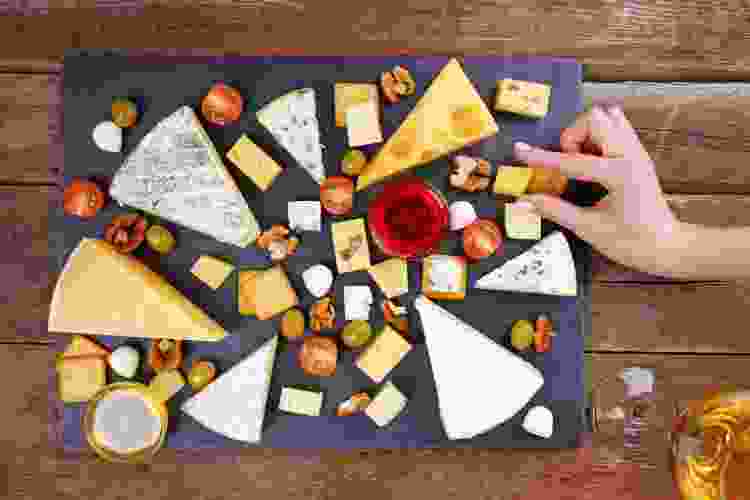 15. Box of Bakery Treats
Pick up a box of treats from your local bakery for your neighbors to say "thank you," celebrate a holiday or welcome them to the neighborhood!
16. Fancy Chocolates
A box of chocolates is an especially good gift idea for neighbors. Stop in at a local chocolate shop for your box of chocolate to support your city's small businesses and introduce your neighbor to a local spot.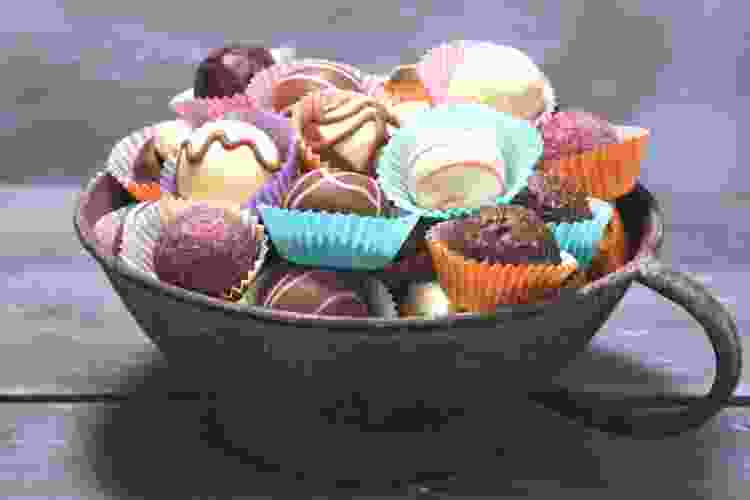 17. Restaurant Gift Card
Keep your gifts for neighbors simple and give the gift of a night out to eat! A restaurant gift card is the perfect low-key gift for foodies.
18. Coffee Subscription Box
If your neighbors are always raving about where to find the best cup of joe around town, give them the gift of a coffee subscription! Coffee subscriptions deliver freshly-roasted craft coffee beans monthly to coffee enthusiasts in search of delicious brews. It's a gift that your neighbors would get to enjoy every morning!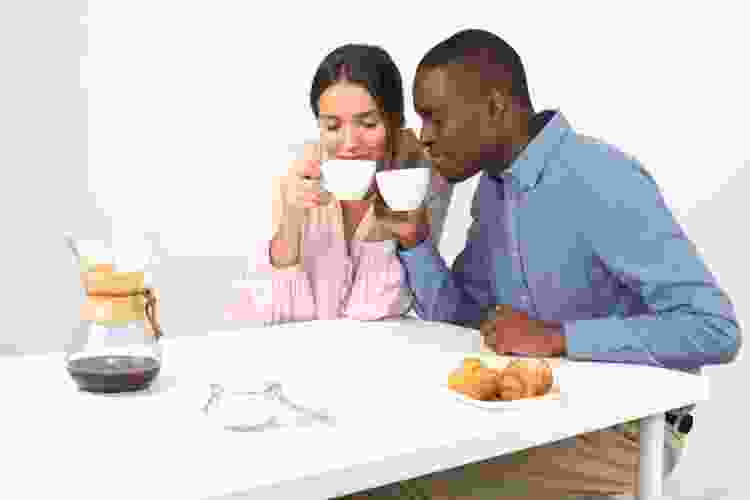 19. Oil and Vinegar Box
True foodies know the value of high-quality oil and vinegar in a kitchen. A great gift for neighbors who love to cook is a gift box of quality oils and vinegar. This set from Williams Sonoma features barrel-aged balsamic vinegar and cold-pressed California olive oil.
20. Box of Bagels and Coffee
Surprise new neighbors with a special delivery of coffee and bagels the day after they move in! They'll be thankful not to have to paw through boxes to find the coffee maker and breakfast supplies on their first day in their new home.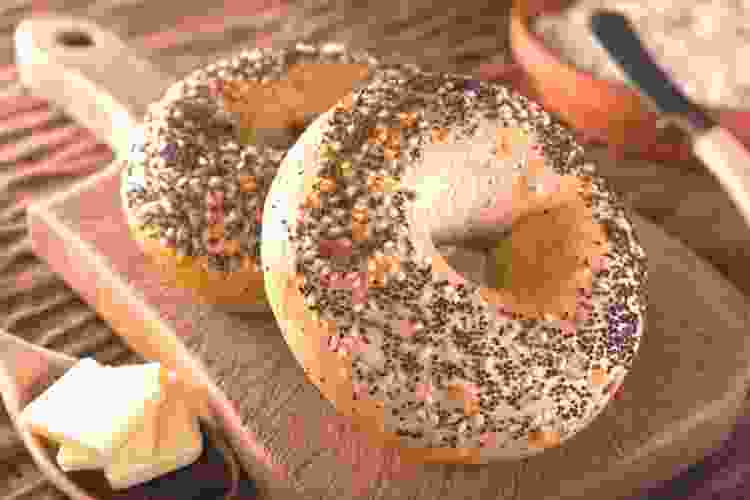 21. Homemade Honey Butter
Make creamy honey butter and package it in cute glass jars to gift all your neighbors this year. Because you can make honey butter in bulk, this gift idea is ideal if you have many people to buy gifts for this year. This tasty honey butter recipe from Food Network is a great place to start.
Unique Gifts for Neighbors
22. Art Classes
Looking for a creative gift idea for neighbors? What about art classes? Give them a gift certificate for interactive painting classes and even online painting classes led by talented artists.
Or if they've shown interest in sketching, treat them to drawing classes or online drawing classes where they will learn new techniques and tips for improving their sketching.
23. Acting Classes
Gifts for neighbors don't have to be physical items; gift acting classes or online acting classes to a neighbor who loves the dramatic arts for a truly unique gift idea.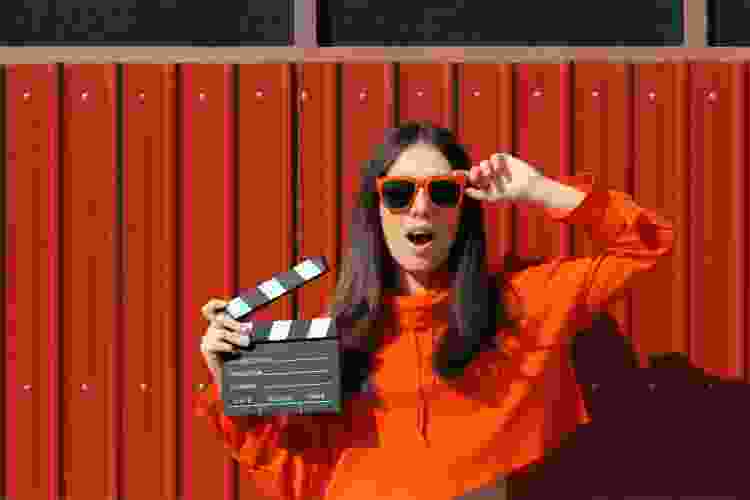 24. Photography Classes
Treat your neighbor to in-person photography classes or online photography classes and he or she will enjoy learning about how to use a camera, how to frame photos and more from a talented photographer.
25. Woodworking Classes
For neighbors always shuffling around in the garage, the gift of woodworking classes could be a perfect fit. Your neighbor would get to learn woodworking techniques from an experienced woodworker, up their DIY game and even add a handmade element to their home décor.
26. Glass Blowing Classes
This unique gift idea for neighbors will create lasting memories! Glass blowing classes with an experienced instructor involved learning professional techniques for glassblowing and even getting to try one's hand at the art. Your neighbor will take home their own vase or other glassblown art to add to their home.
27. Virtual Game Night
A new neighbor may miss the friends they left behind in their old neighborhood. This new neighbor gift idea connects them to their old friends, virtually. Through virtual game nights, online trivia games or virtual escape rooms, your neighbor will get to connect with friends while playing a fun and challenging online game led by an upbeat guide.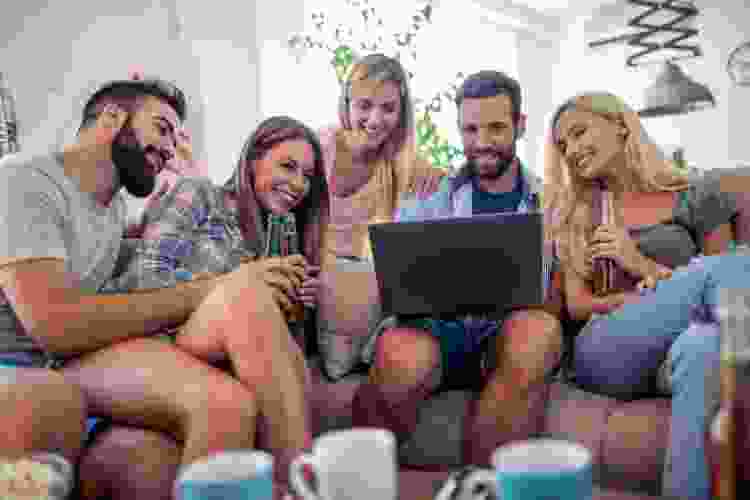 28. Virtual Scavenger Hunt
Virtual scavenger hunts are a fun and unique way to connect with friends online. An entertaining host will guide your neighbor and his or her friends through a series of tasks in a race against the clock to claim victory.
Thank You Gifts for Neighbors
29. Online Mixology Class
Online mixology classes are a fitting gift for neighbors with an impressive home bar. They'll learn to shake up a few new cocktails under the guidance of a top-rated bartender, perfect for showing off at the next neighborhood party.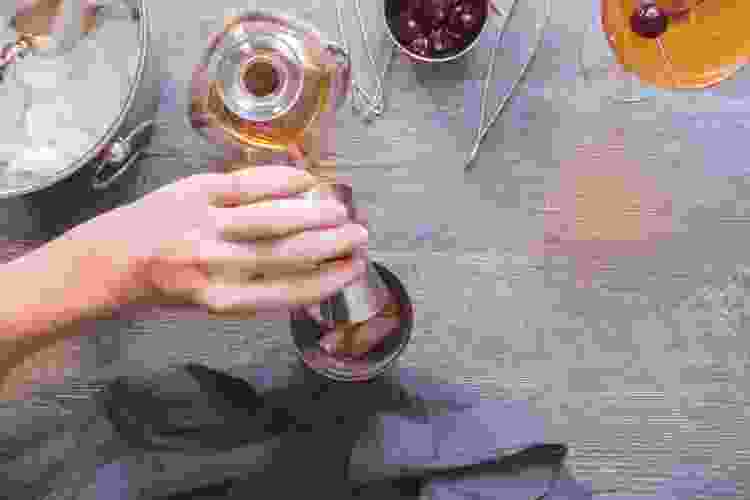 30. Virtual Wine Tasting
For a neighbor who loves a good merlot, say "thank you" with the gift of a virtual wine tasting class. Your neighbor will connect via Zoom with a sommelier to learn how to taste wine, tips for improving your palate and more.
31. Treats for Their Pet
For some, the way to the heart is through their pets; pet treats are a special gift for neighbors to show them and their furry best friends that you care.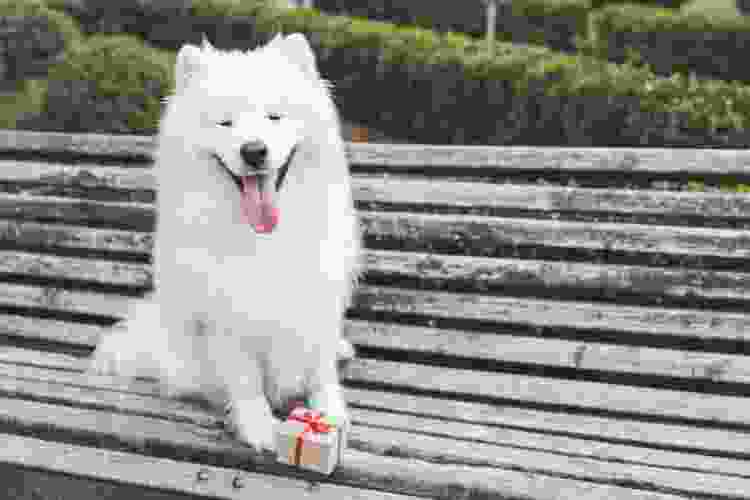 32. State Mug
Make a connection over the place you both call home by giving them a special mug with your state or town printed on it with this useful gift for neighbors.
33. Seasonal Candle
A seasonal candle is a simple, beautiful thank you gift for neighbors that will burn brightly in their home.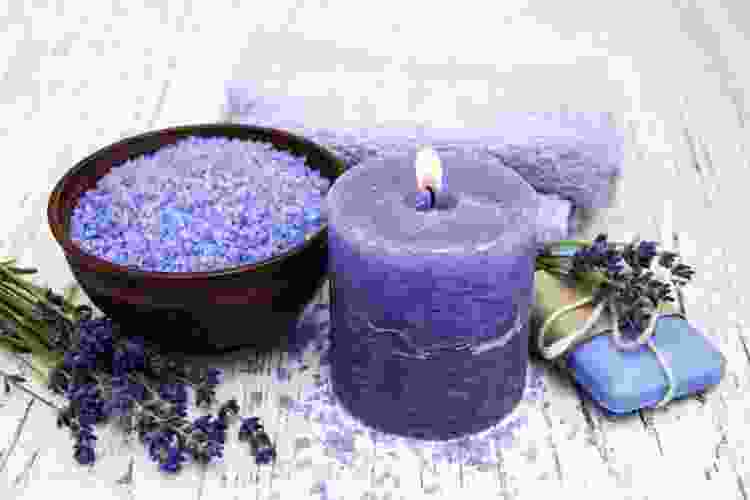 34. City Tea Towel
Give your neighbor a little something to spruce up their kitchen by gifting them an artistically printed tea towel of your city from Dodeline Design.
35. Artisanal Jam
Another simple gift for neighbors to say "thank you" or "happy holidays" is a jar of artisanal jam. Tie a bow on the jam, attach a note and it's a gift!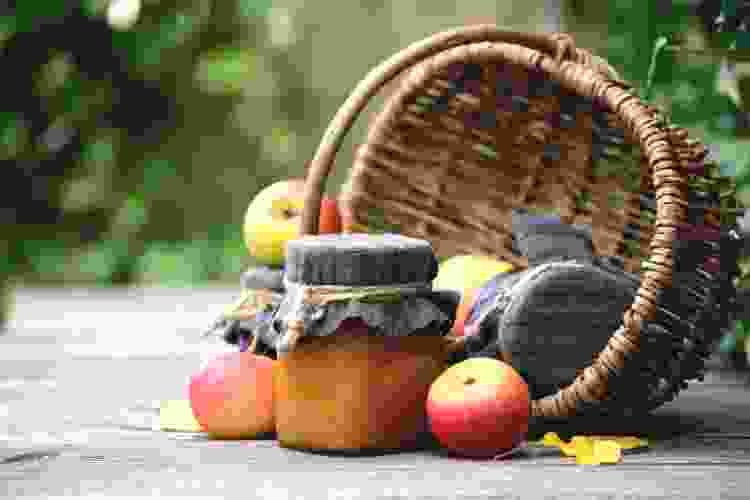 36. Redbox Gift Certificate
For those who love a night in, give them a Redbox gift certificate. They can rent a movie and hunker down for a cozy movie night at home with this fun gift for neighbors.
37. Flavored Popcorn
Flavored popcorn is a delicious and fun thank you gift for neighbors. Find a local popcorn shop to procure your popcorn, make your own or order specialty popcorn online to complete this gift idea.
38. Cleaning Service
For a friend in the neighborhood with a lot on their plate, a cleaning service coming by to tidy up their home is a thoughtful gift for neighbors that is sure to be appreciated.
Holiday Gifts for Neighbors
39. Virtual Flower Arranging Class
A fitting gift for neighbors who love to garden is virtual flower arranging classes. Your neighbor will connect with an experienced florist over Zoom to learn tips and tricks for floral arranging. Seasonal classes perfect for the holidays, like wreath making, are also available.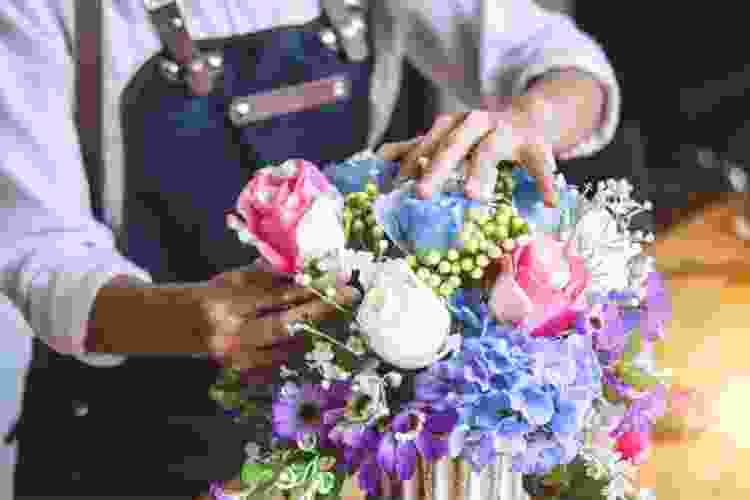 41. Seasonal Baked Goods
Show off your baking skills by whipping up seasonal baked goods like pumpkin bread or gingerbread cookies as gifts for neighbors. If baking's not your thing, buy a few treats from the local bakery instead.
41. Holiday Ornament
A classic Christmas gift idea for neighbors is an ornament for their Christmas tree! Find a front door-shaped ornament and add their house number, or find a local ornament that welcomes them to the area.
42. Citrus Basket
Winter is citrus season, and there is bountiful produce to procure for a beautiful holiday citrus gift basket filled with oranges, grapefruits and lemons.
43. Holiday Mug
A holiday mug is another classic Christmas gift idea for neighbors! They will love the festive addition to their morning coffee or tea.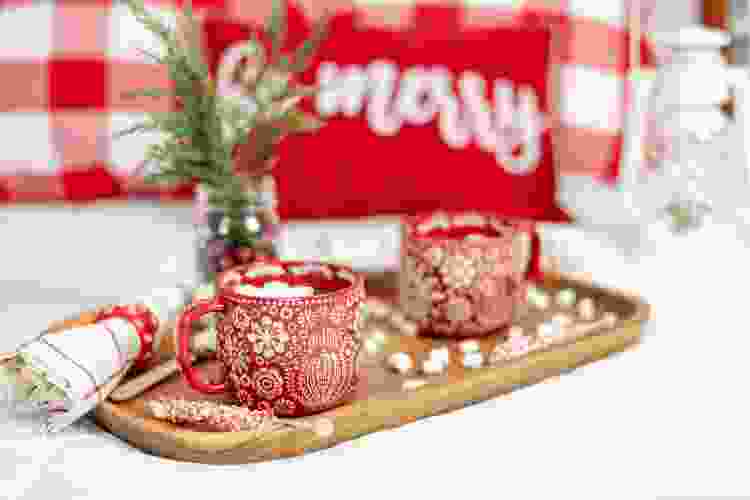 44. Holiday Tea
A simple gift for neighbors is a festive holiday tea. Find a tea sold in a special Christmas box for extra festive flair.
45. Cozy Blanket
A cozy blanket will be a welcome Christmas gift for neighbors to warm up in the cold winter months.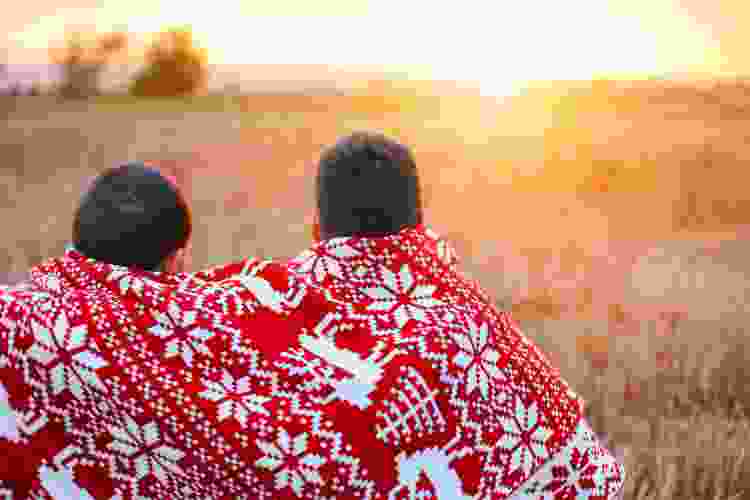 46. Soup Delivery
Send your neighbors a hot meal without lifting a finger through a soup delivery service like Spoonful of Comfort. They will receive a warm, ready-to-eat soup on their doorstep perfect for enjoying on winter nights!
47. Hot Cocoa in a Jar
Layer cocoa powder, white sugar and cinnamon in a glass jar, top it with a few mini marshmallows and you have "hot cocoa in a jar," just the right size to gift to all your neighbors this holiday season.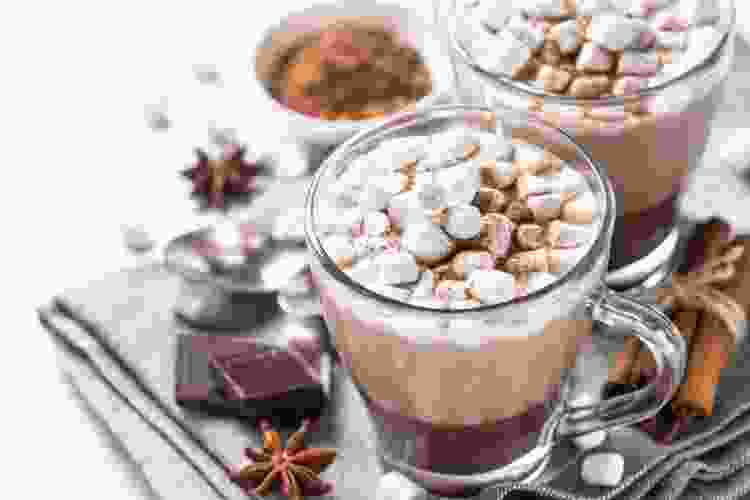 48. Stovetop Potpourri
Gift stovetop potpourri to your neighbors that will make their house smell like Christmas. Shop around for popular scents online or create your own!
49. Holiday Wreath
A holiday wreath for your neighbors door is a unique Christmas gift idea for neighbors. Make your own with pine and winter berries, or leave the work to the professionals and order a wreath online.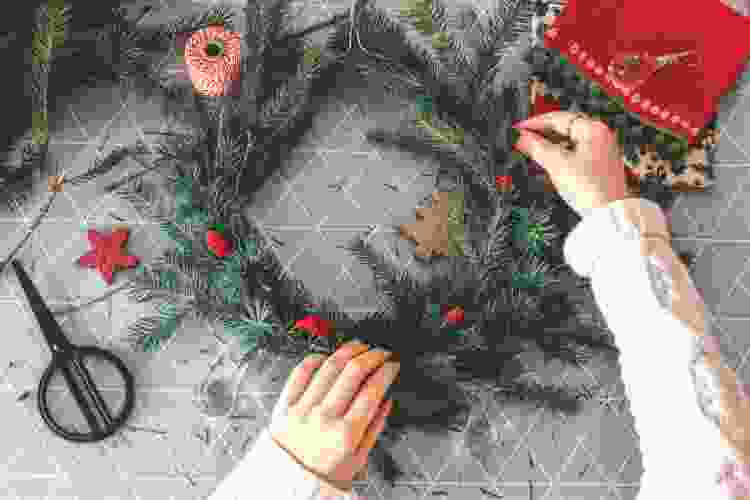 Now that you have a plethora of gift ideas for neighbors, there's no need to stress about your next gifting occasion. Bookmark this post to reference later when the need for a gift strikes again!
For even more fun gift ideas, check out other experiences happening on Classpop!