39 Most Unique Christmas Gifts Outside the Gift Box for 2022
Published on Oct 21st 2022
| 0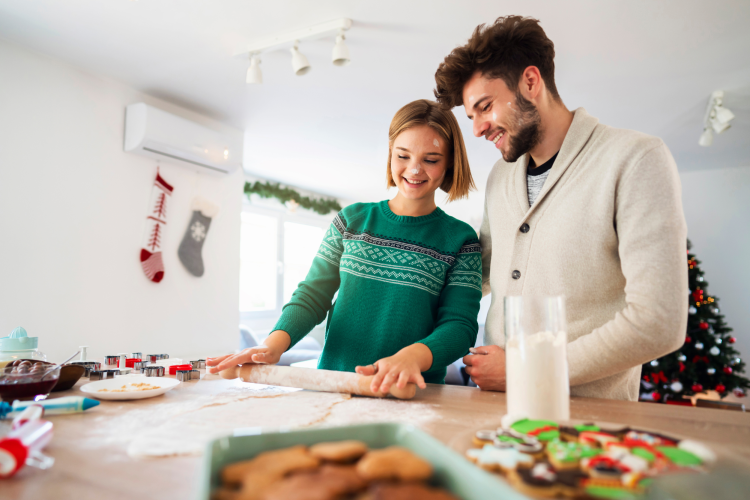 Finding new, unique Christmas gifts every year is no easy task. You're often trying to top last year's gift and choose something the recipient will love but doesn't already have. And while getting a holiday wishlist can be helpful, it often takes away a lot of the surprise that comes with gift giving.
Want to give gifts that wow any recipient? No matter who you're shopping for, there's something delightful and surprising to give this holiday season. This selection of unique Christmas gifts is no doubt what everyone wants under their tree and in their stocking.
Jump to Section
Unique Christmas Gifts for Creatives
1. Paint and Sip
What do you get a creative for Christmas? Another way to express themselves, of course. Find paint and sip near you for an unforgettable experience.
With paint and sip in Sacramento, you can learn new techniques to improve your artistry. Paint and sip in Los Angeles is a great way to let out some creative energy. Or have a casual night at paint and sip in Chicago for someone who loves being creative.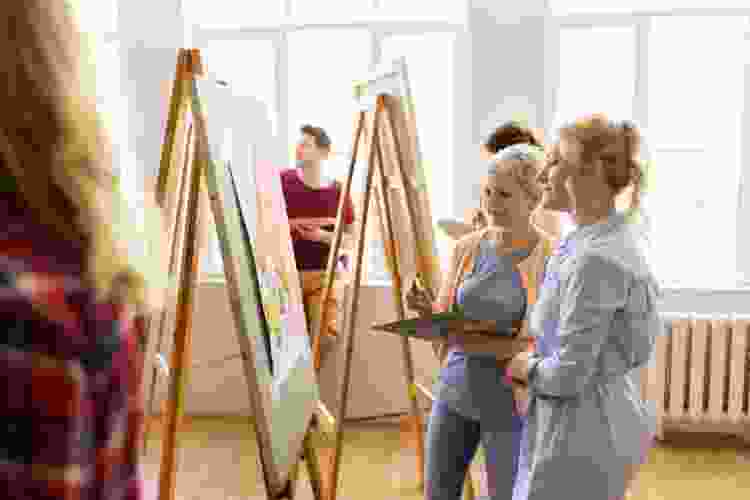 2. Pottery Classes
Getting a creative person a unique creative experience is a thoughtful Christmas gift. Pottery classes in Boston are great if they like to work with their hands.
But you also don't have to have experience to try pottery classes in San Francisco. Or learn the basics at pottery classes in San Diego and your creative loved one can try a new artistic medium with this unique Christmas gift.
3. Dance Classes
Anyone who likes to groove will love dance classes as a unique Christmas gift idea in 2022. Belly dance classes in NYC, salsa dance classes in Las Vegas or dance classes in Orlando will all teach you some new moves to use on the dance floor.
Get the classes for two people as a unique Christmas gift for couples so that they always have a partner to dance with.
4. Drawing Classes
Know someone who loves to draw? Allow them to hone their skills by getting them drawing classes or online drawing classes as a unique Christmas gift. If they're a beginner, they can learn the basics. And if they've been drawing for a while, they can try new styles like caricatures and portraits.
5. Beginner Embroidery Kit
Need fun stocking stuffer ideas for the creative person on your list? Get them a beginner embroidery kit. This unique Christmas gift might just kick-start a new creative hobby. These kits come with everything you need, including fabric and a pattern, so they can jump into the project right away.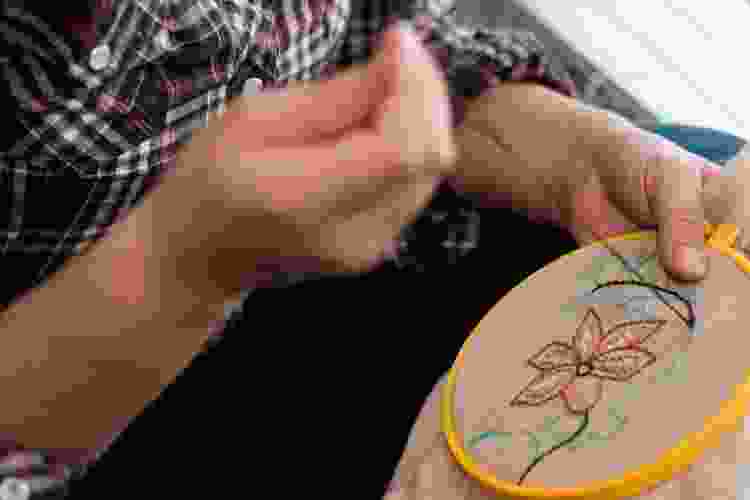 6. Earring Painting Kit
If you know someone who doesn't leave the house without earrings, then get them a gift to expand their collection. This unique Christmas gift allows the receiving to design and customize their own earring to create little wearable art.
7. Ceramic Sewing Station
Anyone who likes to sew knows how much supplies the hobby comes with. A ceramic sewing station will help keep everything you need for your sewing project in one place.
There's a slot for scissors and an area for a pin cushion, and it opens up to store needles and thread or measuring tape. Plus, it looks like a cute bobbin of thread.
8. Pablo Picasso: The Impossible Collection
There are many artists who have been inspired by the works of Pablo Picasso. A unique Christmas gift that is sure to wow them is Pablo Picasso: The Impossible Collection.
This book features 100 of Picasso's extraordinary works in one book, curated and combined by his granddaughter, a historian of modern art, Port Magazine reports.
Unique Christmas Gifts for Foodies
9. Cooking Classes
Know a foodie looking to improve their skills? Cooking classes near you might be the favorite Christmas gift they receive this year. Learn how to make chocolate treats with cooking classes in Miami or how to roll sushi during cooking classes in Baltimore.
With cooking classes in New Orleans, you can learn the basics and advanced techniques that will improve your kitchen skills. And if they're a homebody who likes to cook, online cooking classes are a great unique Christmas gift.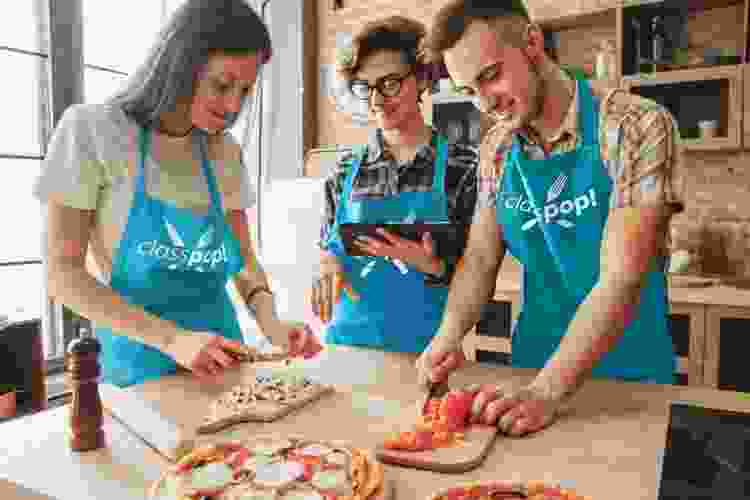 10. Macaron Making Kit
A unique Christmas gift idea for a home baker looking to make treats is a macaron making kit. This kit comes with silicon mats with size templates, piping bags and piping tips to create delightful French treats. Any home baker will want to jump right in, plus you'll get to try all their creations.
11. Vanilla Bean Assortment
Bakers know that there's nothing quite like fresh vanilla bean in their recipes. A vanilla bean sampler has multiple varieties and different species of vanilla. This unique Christmas gift idea for 2022 will have them creating all kinds of sweet treats like ice cream, cakes and tarts.
12. Indoor Herb Grower
Home cooks know the power of fresh herbs in a recipe. This unique Christmas gift idea will put the herbs right in the kitchen. An indoor herb garden allows you to grow your favorite flavorings right on your counter. It comes with a grow light so you can see sprouts in even the darkest kitchens.
13. Espresso Machine
Whether they like to sip on espresso on a Saturday morning, add it to their coffee or cook with it, coffee aficionados will love having their own espresso machine in their own kitchen. This unique Christmas gift for adults is perfect for anyone who loves a strong drink and making fancy coffee.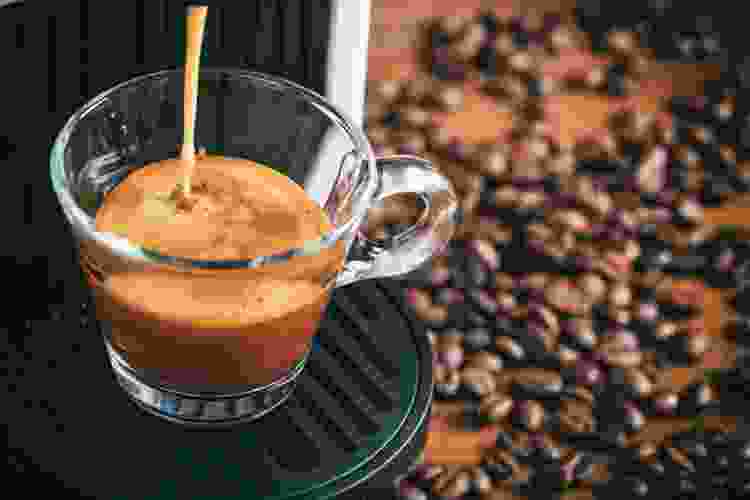 14. Pasta Maker
Spice up pasta nights with fresh pasta. This is a fun Christmas gift idea for friends who love trying new pasta dishes. A pasta maker can help flatten, cut and shape handmade pasta right in your own kitchen. Make sure you get a dinner invitation to try one of their new creations.
15. Always Pan
This hit pan has gone viral for being the only pan you'd ever need, the perfect unique Christmas gift for someone who loves to cook. This non-stick pan serves as a frying pan, steamer and saucier. It comes in a variety of colors, so it'll fit anyone's home color scheme.
16. Hot Sauce Set
Anyone who loves the spicier side of life will love a set of hot sauces. A variety pack will have sauces that range from mild to raging hot that they can try on chicken, fries, tacos or anything else they can dream of. Hot sauce lovers will love taking on the challenge of this spicy gift for foodies.
17. Stand Mixer
If you want to give the best gift to the foodie in your life, give them the stand mixer they've been dreaming of. The KitchenAid stand mixer comes in a variety of colors to fit every kitchen aesthetic and has plenty of attachments to make bread, cake, muffins, pasta and more. This unique Christmas gift is sure to impress.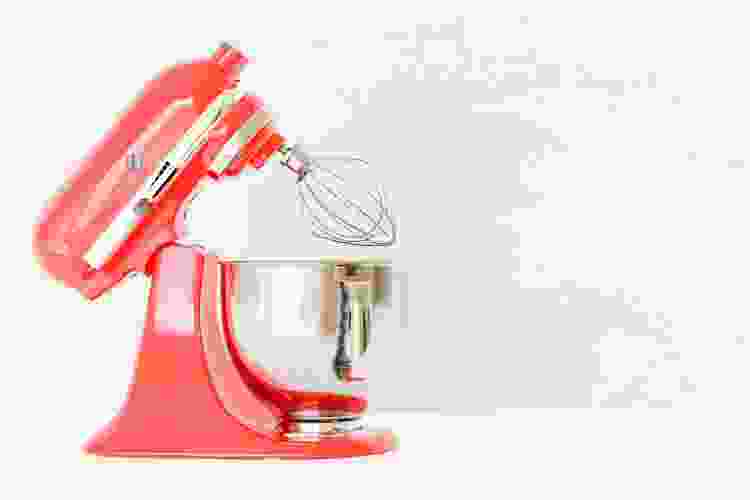 Unique Christmas Gifts Online
18. Online Game Nights
No need to keep searching for unique Christmas gifts for a family. Virtual game nights are a fun way for families to bond. Battle each other on online trivia games or see who has the quickest eyes in virtual scavenger hunts, and test your problem-solving skills with virtual escape rooms.
These fun competitions are the ultimate family gift ideas for those who are up to the challenge!
19. Otrium for Online Shopping
Everyone knows someone whose style is hard to nail down. Instead of trying to find their next favorite item, get them access to an incredible online shopping experience.
Otrium provides access to tons of outlet stores and designer brands where you can find fashions up to 75 percent off. The fashionista in your life will be in shopping heaven.
20. Subscription Boxes
A unique Christmas gift that keeps on giving is a subscription to one of the many subscription boxes out there. You can sign up online and have boxes come every month or quarter, depending your needs.
There is a subscription box for every interest from fitness to beauty to clothing. Some even allow for customization to make the boxes exactly what they want.
21. Meditate With Headspace
What better unique Christmas gift for adults than the gift of relaxation? The holiday season is especially busy and stressful, so help them unwind.
Headspace has guided meditations to help with work stress, sleep problems and gratitude. Get someone a plan to help them start the New Year as their most relaxed self.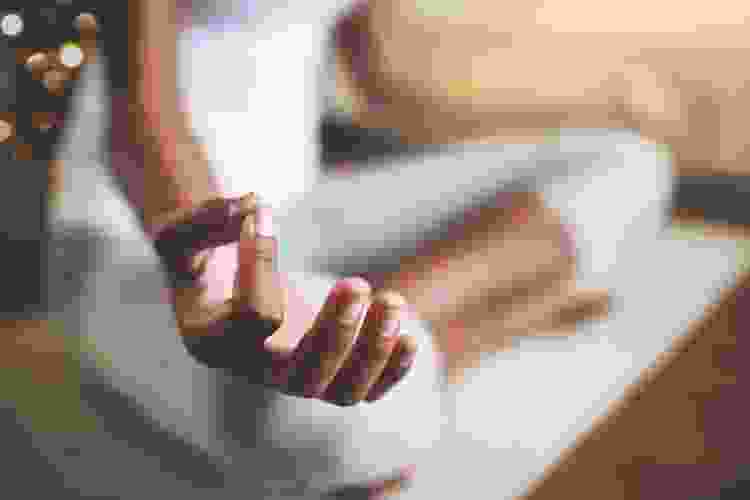 22. Whirli Subscription
A unique Christmas gift for families and kids is a subscription to Whirli, a toy swap company. You can find toys for kids of all ages, including scooters, food sets and outdoor ring toss games. And when the kids grow out of the toys, you can send them back and swap them for something new.
23. Audiobook and Book Memberships
Readers will love this unique Christmas gift idea that will allow them to find their next favorite read. Subscriptions to companies like Audible and Book of the Month have best sellers and up-and-coming stories that readers will devour. A new book delivered to their door or their device every month is definitely on their list.
24. Nest Candle Subscription
Need a Christmas gift ideas for friends who love to make their home smell good? Nest has candles and fragrances that are fruity, floral, fresh and citrusy. Set up the subscription online and deliver incredible scents every month. You can customize the products you receive so they'll always get their favorites.
25. Floral and Plant Subscriptions
Flowers can light up someone's day, so why not give the gift of flowers every month. With subscriptions from companies like Ubanstems and Flowebx, you can get fresh flowers delivered to the receiver every month.
The Sill has a similar monthly service that houseplant lovers will have on their list. This is a creative Christmas gift for anyone who wants to bring nature into their home.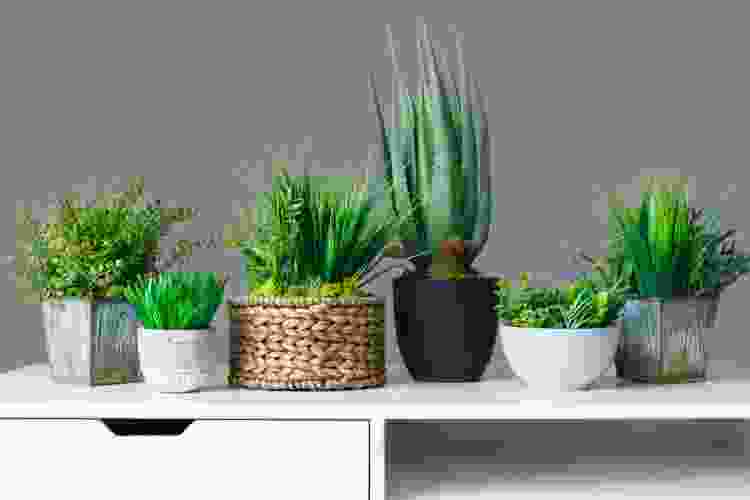 Unique Christmas Gifts for Her
26. Mixology Classes
Give the gift of delicious cocktails. Online mixology classes are a unique Christmas gift for anyone who loves mixing new concoctions to sip on in the evenings. World-class mixologists will teach updates to the classics and make new drinks, plus learn behind-the-bar techniques to make handcrafted cocktails taste great.
27. Wine Tastings
Wine tastings are a unique Christmas gift for her that she won't soon forget. Virtual wine tastings bring the winery experience into the comfort of your home.
You can learn how to pair wines with cheeses as well as some of your favorite foods. Expert sommeliers will pass along all their tips and tricks for tasting and identifying wines from all over the world with this gift for wine lovers.
28. Learn to Arrange Flowers
What can I get instead of Christmas gifts? A one-of-a-kind experience, of course. This creative Christmas gift will have the receiving channeling their inner florist.
Virtual flower arranging classes teach how to make everything from bouquets to centerpieces, balancing color, texture and size of your blooms. You'll receive a kit with everything you need to make your creation.
29. Make Your Own Clothes in Sewing Classes
If you've ever had an idea in your mind but you're unsure how to bring it to life, sewing classes can help. You can learn everything from the basics to how to make intricate clothing. This unique Christmas gift for her is great to start a new hobby and learn a new craft.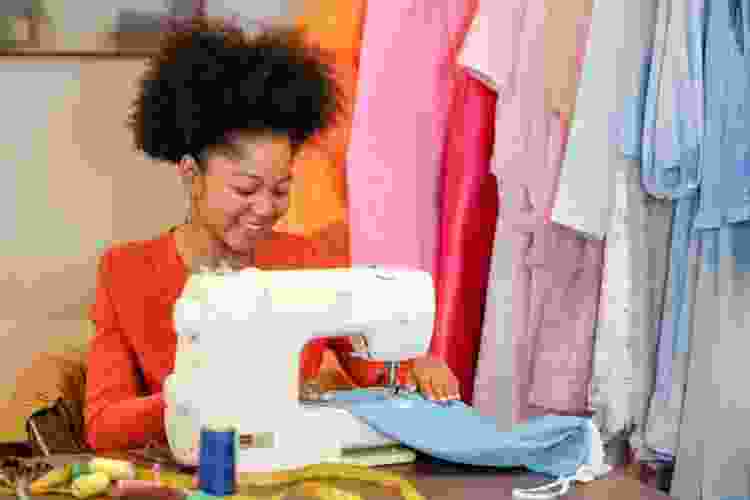 30. Bonsai Tree and Kit
Know a plant lover who has all the plants? Why not get them a bonsai tree and a kit to take care of it? There are plenty of tree options that flower or even produce fruit that will look adorable sitting on a desk or windowsill.
The kit will come with shears and everything you need to shape the bonsai tree, plus a book on how to take care of it. It's a gift that they're sure to enjoy.
31. Personalized Love Note Blanket
Show her how much you care with this lovely Christmas gift idea for her. Put your love on full display with a love letter blanket from Personalization Mall.
This is a beautiful and sentimental idea for a wife or girlfriend. Your love is sure to keep them warm because it's made of cozy sherpa plush fleece that is perfect for cuddling on winter nights.
32. Monogrammed Jewelry Case
A fun stocking stuffer idea for her is a monogrammed jewelry case from Mark and Graham. It's perfect for traveling and for keeping on her vanity. They come with velvet slots for rings and earrings, small compartments for necklaces and a larger compartment for bracelets and bangles. It comes in a variety of colors, so you'll be able to fit it perfectly to her style, not only her monogram.
33. Refillable Journal
Know someone who's always journaling or writing poetry and stories? Then a refillable journal is an ideal unique Christmas gift idea for her. A refillable journal from Leatherology is beautiful and has lined pages that you can add to keep reusing the journal.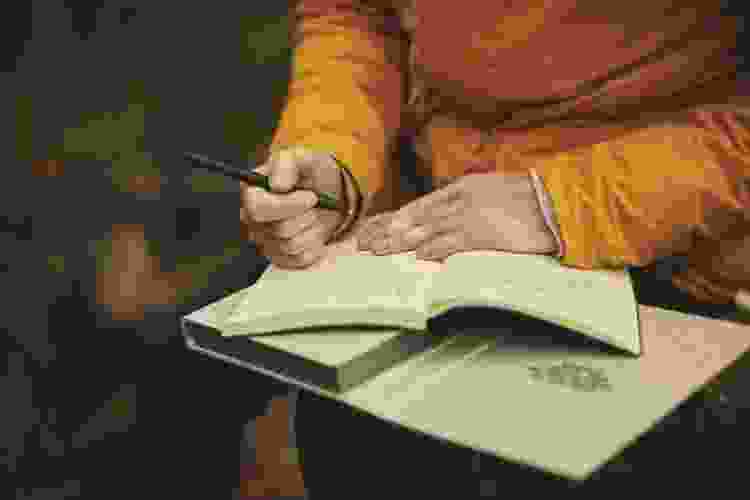 Unique Christmas Gifts for Him
34. The Art of Photography
Capture the beauty of the world with photography classes and online photography classes. This is the perfect gift for someone who wants to hone their skills.
Expert photographers will teach all their tips and tricks to film and digital photography. You'll learn how to develop images in a dark room and how to create beautiful digital art.
35. Acting Classes
You don't have to have aspirations of being a famous actor to enjoy acting classes. This unique Christmas gift will be a fun experience to give as a gift.
And you can take online acting classes from acting teachers who will teach everything from performing on stage and on television. You can also learn the art of improv in the comfort of your home.
36. Create From Wood
What's more manly than working with your hands to create something? This unique Christmas gift will teach the basic techniques of crafting and carving. During woodworking classes, you can learn how to make smaller items like hand-carved décor and larger items like furniture.
37. Blow Glass
What do you get a person that already has everything? An art form that everyone wants to try at least once. Glass blowing classes are a fun experience that any guy will love to open on Christmas morning. Experts will teach the art and technique of blowing glass to create bowls and vases they can use as decor around the home.
38. Record Coasters
What is a thoughtful gift for someone who loves music? Personalized record coasters! Get miniature versions of his favorite albums featuring album art that's just as iconic as this gift.
Sellers on Etsy have a set of six coasters with all of your favorite singers and bands featured. You can even get a mini record player to hold the coasters when not in use.
39. Whiskey and Old Fashioned Glasses
For anyone who likes to drink an Old Fashioned in the evenings, their favorite whiskey will be a welcomed and unique stocking stuffer. But why not take it a step further and get them some new rocks glasses for them to enjoy their cocktail in? Find some that come with a monogram, so the gift feels extra personal.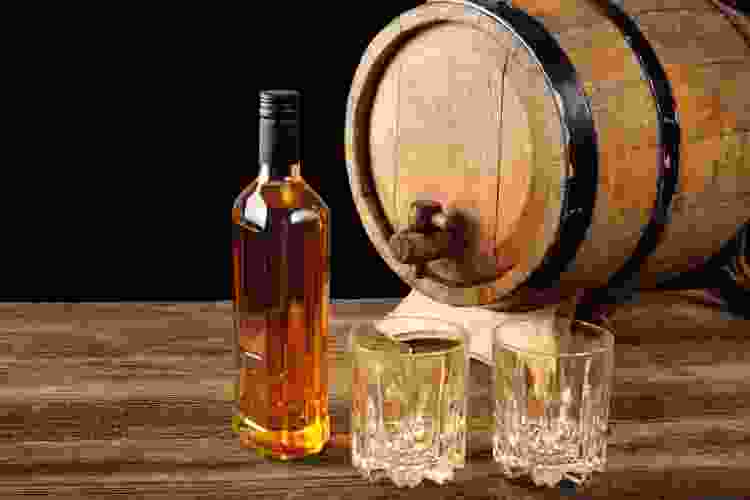 Searching for a gift doesn't have to be stressful. You can find unique Christmas gifts that everyone loves by thinking outside the gift box. From experiences to toys to the gadgets on everyone's list, there's something for everyone this holiday season.
For even more fun gift ideas, check out other experiences happening on Classpop!