63 Gifts for New Homeowners That are Sure to Stand Out
Last Updated on Jun 21st 2023
| 0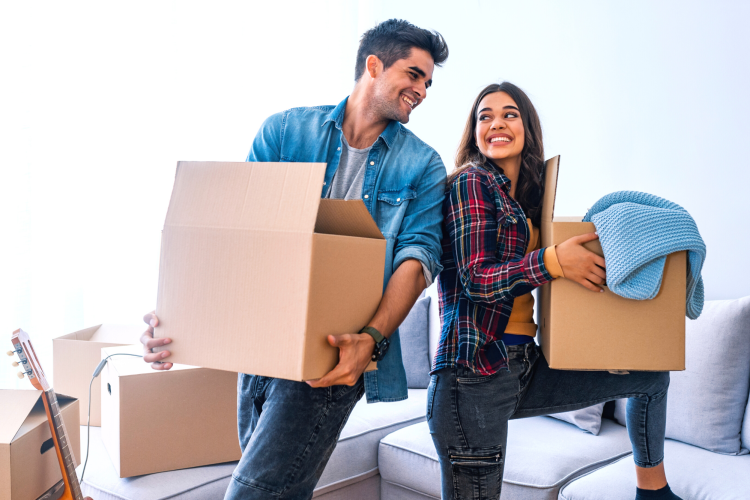 Has someone in your life recently purchased a house, leading you to seek out the best gifts for new homeowners? Perhaps your favorite couple is moving into their first home together, or maybe you're looking for a special gift for neighbors.
Whether they are your family, friends or coworkers, gifts for new homeowners are the perfect way to welcome loved ones into their new spaces.
The best gifts for new homeowners can be fun, practical or somewhere in between. Standford's BeWell Program claims a more organized home can reduce stress.
You may choose a gift that helps keep things tidy or a unique gift that will stand out and honor your loved one's originality, or you may select a useful gadget to add to their place. This guide is filled with an array of amazing gift ideas for new homeowners.
Jump to Section
Foodie Gifts for New Homeowners
1. Cooking Classes
Check out cooking classes in Minneapolis, cooking classes in Denver, cooking classes in Dallas or cooking classes near you for the perfect foodie gift for new homeowners. Your friends will enjoy a fun and unique experience while also sharpening their skills in the kitchen.
2. Online Cooking Classes
Online cooking classes are a great alternative gift idea for new homeowners to learn exciting recipes from the comfort of their brand new place. Whether they want to discover how to make homemade pasta from scratch or perfect Japanese-style dumplings, there's an online cooking class for them.
3. Online Mixology Classes
If you're shopping for gifts for cocktail lovers, these online mixology classes are a fun, interactive experience that will lead them to a better understanding their favorite spirits and how to construct a delicious, perfectly balanced cocktail.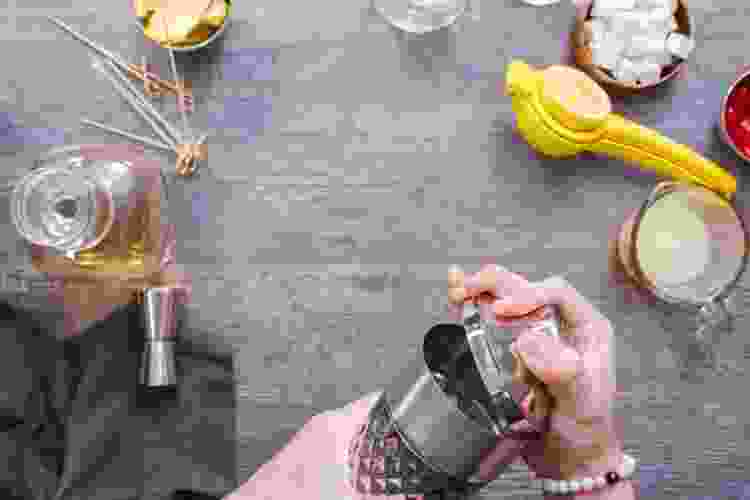 4. Virtual Wine Tastings
Whether your friends are sommeliers or have a budding interest in wines, virtual wine tastings will give them a learning experience they can enjoy from their new home. They can learn how to pair wines with different cheeses or entrées and how to properly taste all the flavors in each glass.
5. Charcuterie Board
Nothing pairs better with a glass of fine wine than a lovely charcuterie spread. This charcuterie board from Northern Roots Woodworking, constructed of live black walnut wood, is stunning and can be personalized.
Not only is this board great for cheeses and meats, but it can be used as decor in the kitchen or dining room, making it a versatile gift for new homeowners.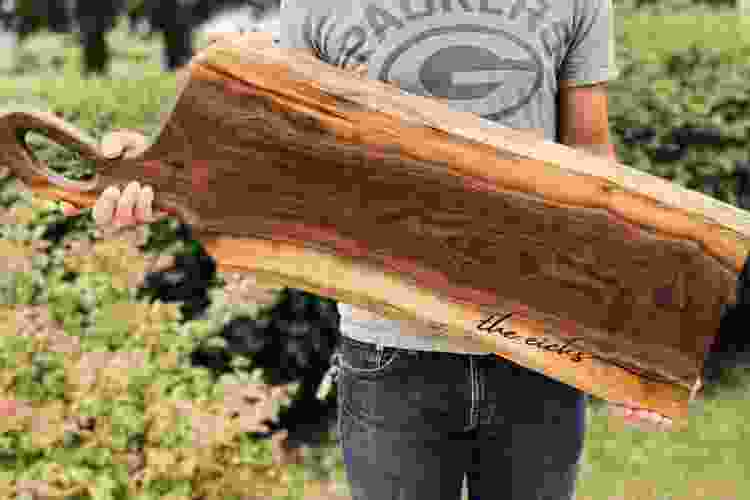 6. Knife Set
Every kitchen requires a sharp, sleek knife set to prepare delicious, home-cooked meals. Many knife sets contain a wide array of durable items perfect for slicing, dicing, chopping and more.
7. Personalized Cookbook
For a unique gift for new homeowners who love concocting their own dishes, check out this personalized cookbook from Makity Shop. This book comes with a customizable cover and blank pages that are waiting to be filled with delicious recipes.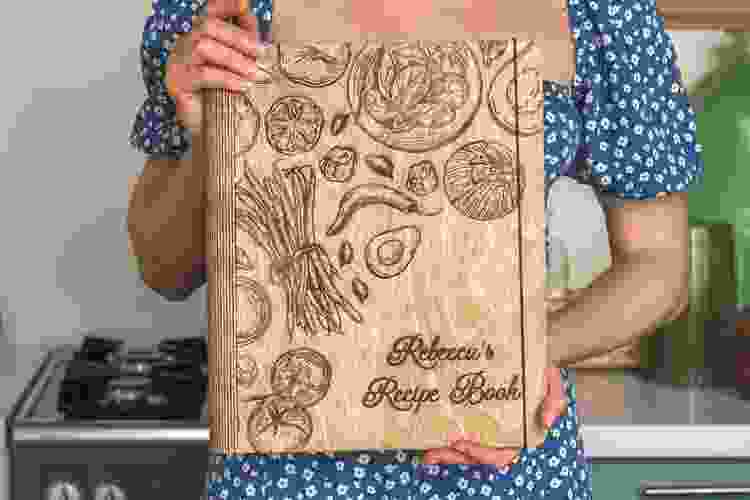 8. Utensil Holder
If the new homeowner in your life has very little storage and drawer space in their new kitchen, an attractive utensil holder is a perfect gift for them as they can store all their spoons, spatulas and whisks in plain sight.
9. Stand Mixer
A stand mixer is a fantastic gift for new homeowners who love spending their free time in the kitchen. Whether they're mixing up dough to bake, whisking fresh whipped cream or crafting homemade dumplings, this gift for bakers and home cooks will bring joy into their new home.
10. Wine Decanter
A fine wine decanter is the best gift for new homeowners whose idea of a perfect night involves a bottle or two of cabernet. This decanter's impressive design is great for a romantic evening or entertaining friends.
11. Tea Towel
Tea towels add a lovely and personal touch to the kitchen. This tea towel from Kellie H. Crafts, with a sweet definition of "home," makes a great housewarming gift for new homeowners.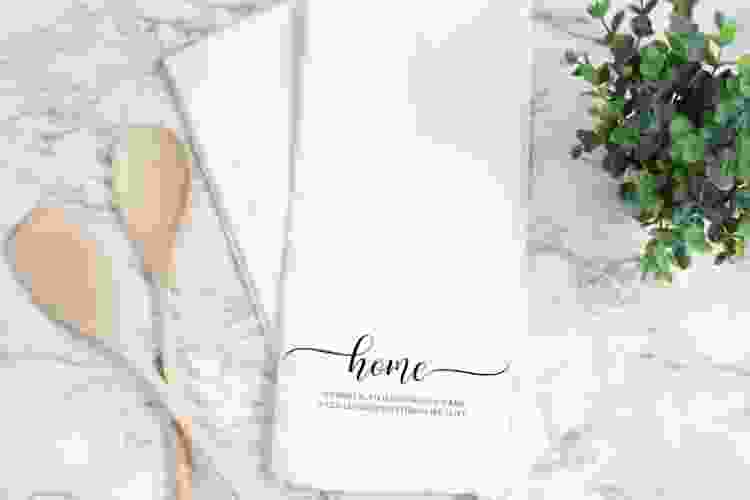 12. Wine Chiller
A marble wine chiller is a fantastic gift for new homeowners who enjoy drinking sparkling or white wines. They'll be able to enjoy a chilled bottle of wine anywhere in their new space.
13. Cast Iron Skillet
A well-seasoned cast iron skillet produces perfectly cooked, flavorful food on the stove top and in the oven. Frankly, every foodie needs at least one.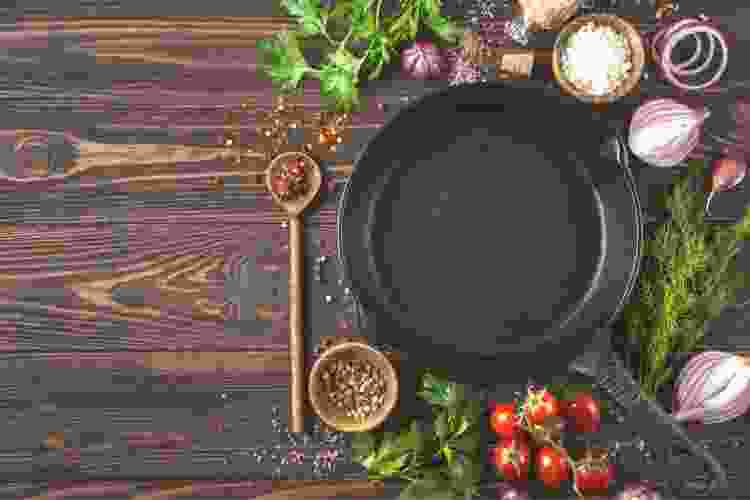 14. Tea Pot
Handmade ceramic teapots are the perfect gift for homeowners who drink tea as a part of their daily routine. Not only is a ceramic tea pot useful for brewing and serving loose leaf tea, but it will also look lovely on display.
15. French Press Coffee Maker
A unique French press coffee maker reliably brews a delicious cup of coffee, making it ideal for couples or individual use, while adding charm to any kitchen.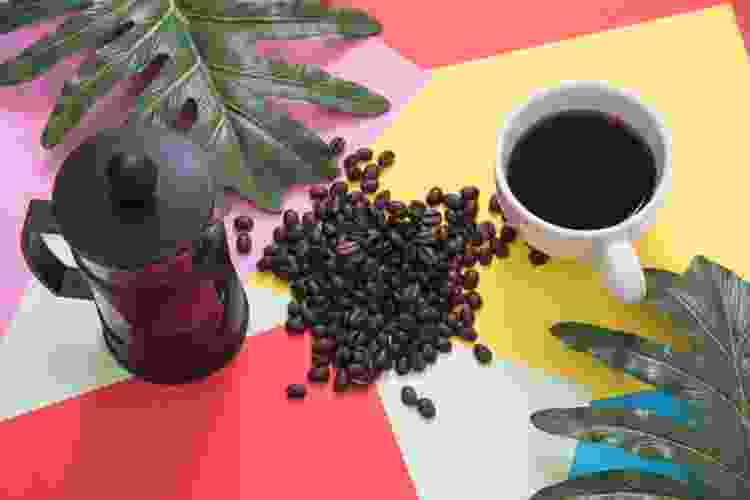 Creative Gifts for New Homeowners
16. Painting Classes
Painting classes are a fantastic gift for new homeowners who love exploring their creative side. Painting classes appeal to all skill levels from mastering oil paints to learning the basics of watercolors. You can also browse online painting classes for an option that will bring the joy of painting into their new home.
17. Drawing Classes
Whether the new homeowners are skilled artists or occasional doodlers, drawing classes are a fun experience that can help them advance their techniques. Online drawing classes are available for all ages to explore and develop their talents.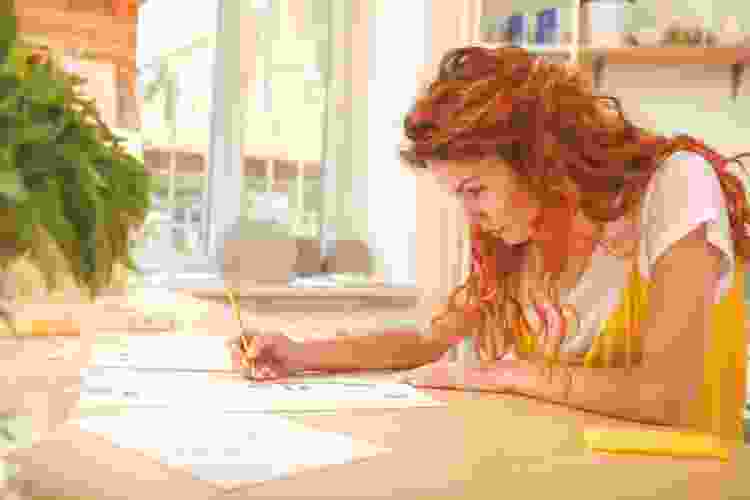 18. Art Classes
Art classes are another creative gift for new homeowners and may cover anything from paint medium basics to pottery making. Whether your friends or family are interested in working on sculpting, collages, paintings or more, they will enjoy an interactive art class that ends with a new piece to add to their home.
19. Paint and Sip
Paint and sip events are the perfect option for amateur artists who just want a fun and unique experience. These artist-led classes guide guests step by step in the creation of a painting while they enjoy a glass or two of wine. These also make fun DIY home décor gifts!
Gift paint and sip in Los Angeles, paint and sip in NYC, paint and sip in Orange County, or paint and sip near you for a fun, creative, social experience.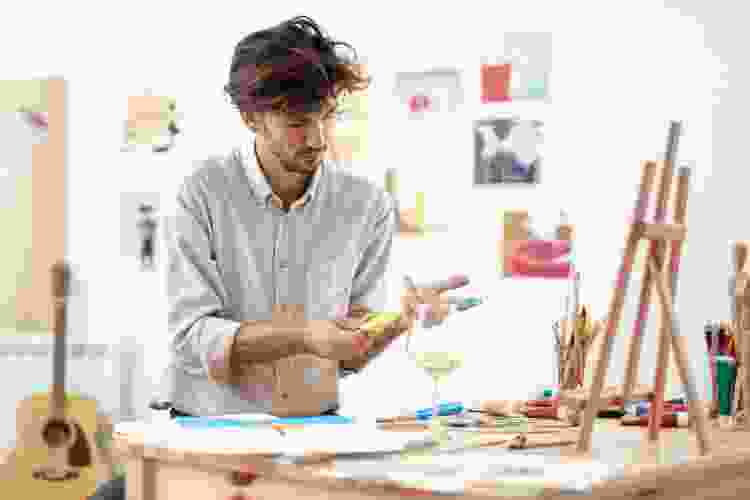 20. Embroidery Kit
An embroidery kit is a great gift for new homeowners and is ideal for beginners. After completing the craft, they will have a precious little embroidery work that will look great in any room.
21. Terrarium Kit
A terrarium kit comes with everything needed to create a succulent or other plant terrarium, and is a great gift for new homeowners who want to add plants into their new space.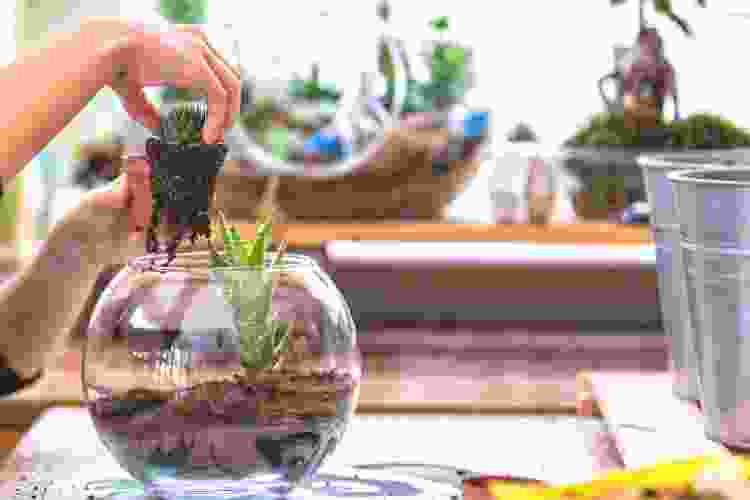 22. Art Print
A unique piece of wall art like a high-quality art print is a wonderful gift for new homeowners who are eager to decorate their bare walls with interesting, aesthetic works of art.
23. Arist Coffee Table Book
A coffee table isn't complete without a sturdy, oversized hardcover book, and an artist-centered book is a fantastic addition to your artsy friends' new living room.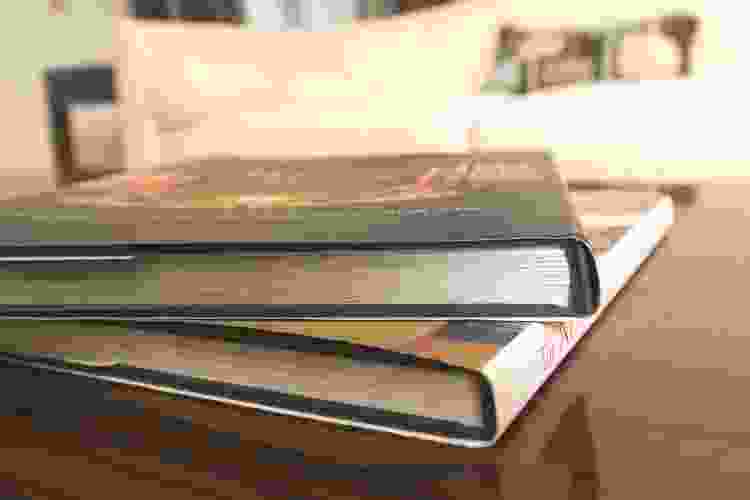 24. DIY Pottery Kit
Perfect for beginners, a DIY pottery kit comes with everything needed to create two air-drying clay pots with an option to add paints to the kit. After the pots have dried, they can use them for decor or plant holders.
25. Tabletop Easel
A tabletop easel is ideal for hobby artists to make painting and drawing easier and cleaner, so they can focus on the fun part — getting creative!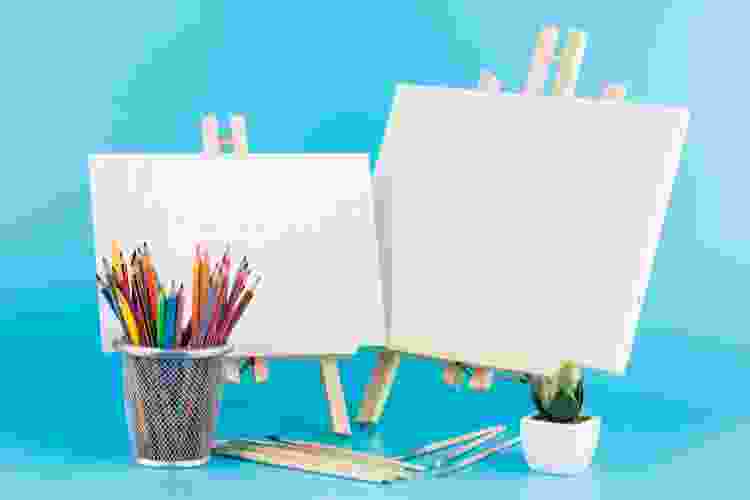 26. Wallpaper
If you're shopping for an artsy friend or family member, consider gifting them unique and easy to install wallpaper or wall decal to add a fun pop of color to any room.
27. Ukulele
One of the best gifts for new homeowners who love music and self-expression is a musical instrument. The ukulele is one of the easiest instruments for beginners to learn, and it's compact size makes it great for all ages and easy to take anywhere.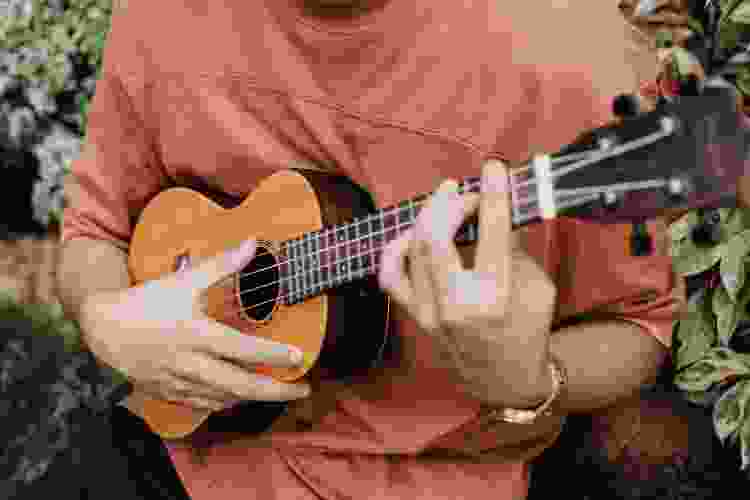 28. Artist Apron
If you're looking for a unique gift for new homeowners who seem to be constantly crafting, check out some handmade artist aprons. Find one with several pockets to bring ease to the creative process.
Unique Gifts for New Homeowners
29. Dance Classes
Whether you have a friend who's always wanted to learn hip-hop or you know a couple who wants to try out ballroom dancing, there's a dance class they'll love. Few things are more fun than pushing aside the furniture and throwing a dance party at home. Browse dance classes in Los Angeles, dance classes in San Diego or help the new homeowners welcome joy into their home with online dance classes.
30. Acting Classes
If the person you're shopping for lives for dramatics, consider gifting them with an acting class fit for their skill level. Check out acting classes in your area or online acting classes.
31. Virtual Game Nights
For an incredibly unique gift for new homeowners, browse virtual game nights to discover different online game night themes. This is a fun gift for couples, families or people in long distance relationships or friendships to help them stay connected.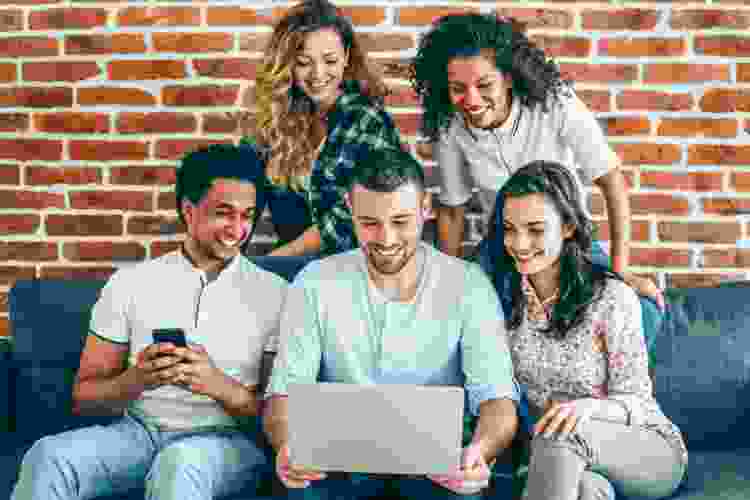 32. Virtual Escape Rooms
For a one-of-a-kind gift, browse these themed virtual escape rooms that bring friends and family together to solve puzzles, riddles and more in a timed challenge.
33. Online Trivia Games
Online trivia games are another fun gift for new homeowners that allow a group of people to come together virtually from devices across the world for a trivia event that tests their knowledge.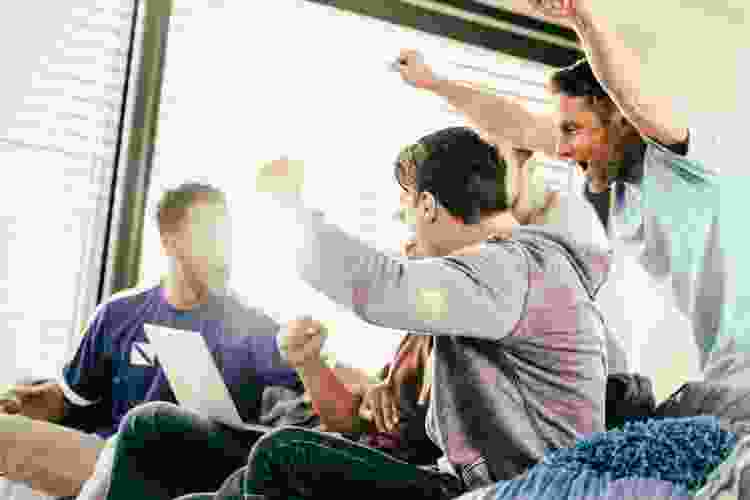 34. Virtual Scavenger Hunts
Virtual scavenger hunts bring people together on multiple devices, no matter how far apart they are. These hunts consist of completing puzzles and conquering challenges as participants race to the finish line.
35. Record Player
A record player is a unique gift for new homeowners who love music. They will enjoy filling their home with their favorite songs and collecting records.
36. Towel Warmer
If the new homeowners are moving to a colder part of the country, consider gifting them with a towel warmer that's the perfect size for warming a couple oversized towels or robes.
37. Pool Floats
If their new home features a pool in their backyard or neighborhood, welcome the new homeowners into their space with some fun pool floats perfect for play and lounging in the sun.
38. Tray
A tray is the perfect addition to any entry way or table near the front door. Give the new homeowners a place to rest their keys and wallet so neither ever get lost inside their home.
39. Throw Pillows
Throw pillows are a two-in-one gift as you give the gift of comfort as well as home decor. Throw pillows come in every shape, size, color and pattern so you can shop for one that suits your friend's style.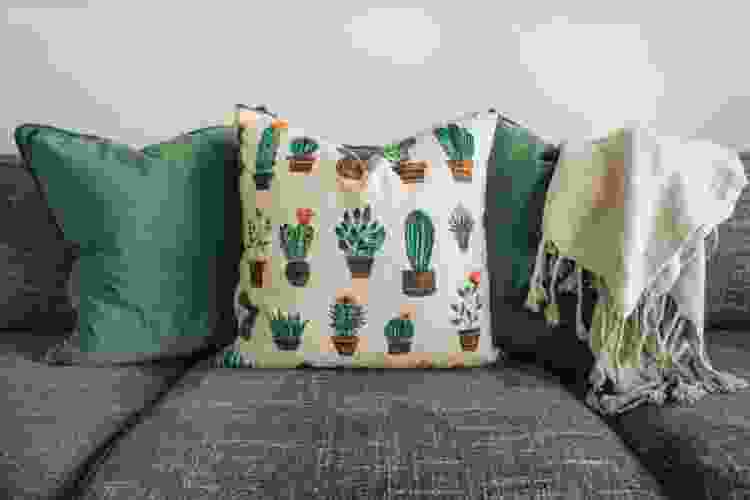 40. Plants
House plants are a fantastic housewarming gift for new homeowners. They add earthy decor, create a pop of green to any room and improve air quality. You can shop for plants at a local nursery or online.
41. Pet Bed
If you're shopping for a gift for new homeowners who are obsessed with their furry friend, why not buy a housewarming gift for their pet? A pet bed will give their cat or dog a comfy place of their own inside the new house.
42. Board Game Set
Game sets feature chess, checkers, dominos and more. With an attractive wood exterior and sleek design, a board game set will look great on display or can easily be tucked away until game night.
43. Personalized Candle
These handmade personalized candles from The Personalise Studio are the perfect sentimental gift for new homeowners. Each candle is customized with the homeowners' names and new address.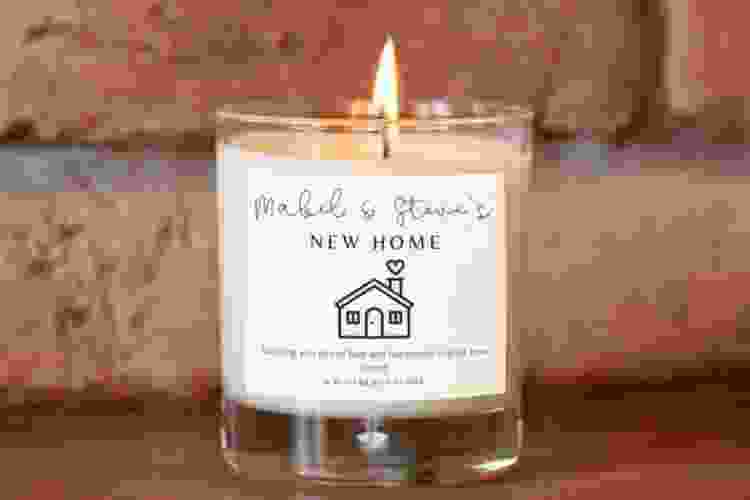 44. Garden Bed
If you know the new homeowners are excited to start a garden in their new yard, consider giving them a raised garden bed so all they have to add is soil and plants. Most garden beds feature plenty of space to grow anything from herbs and flowers to peppers and tomatoes.
45. Custom Doormat
Custom doormats are a wonderful gift for new homeowners that will make them feel welcomed into their new place every time they come through the front door.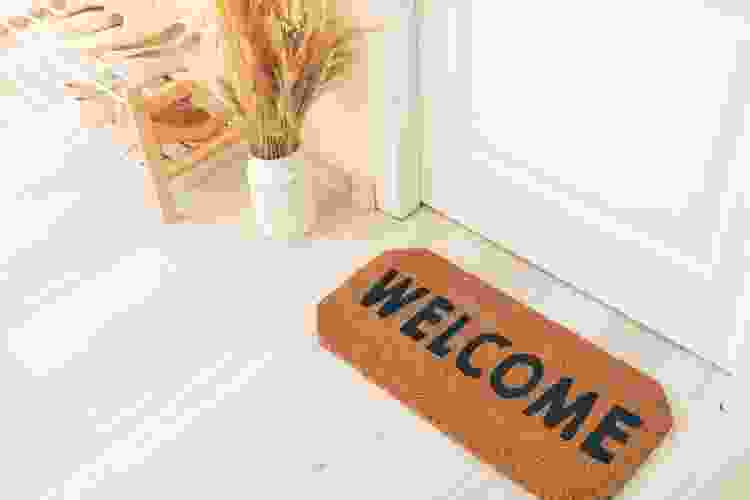 Practical Gifts for New Homeowners
46. Virtual Flower Arranging Classes
For a unique gift for new homeowners that's also very useful, explore virtual flower arranging classes. If your friend or family members love fresh flowers, they'll save loads of money creating lovely bouquets, wreaths and more for their home.
47. Online Photography Classes
Online photography classes are a great experience to give any amateur or experienced photographer. There are classes for photography basics, running a photography business, how to perfect action shots and more.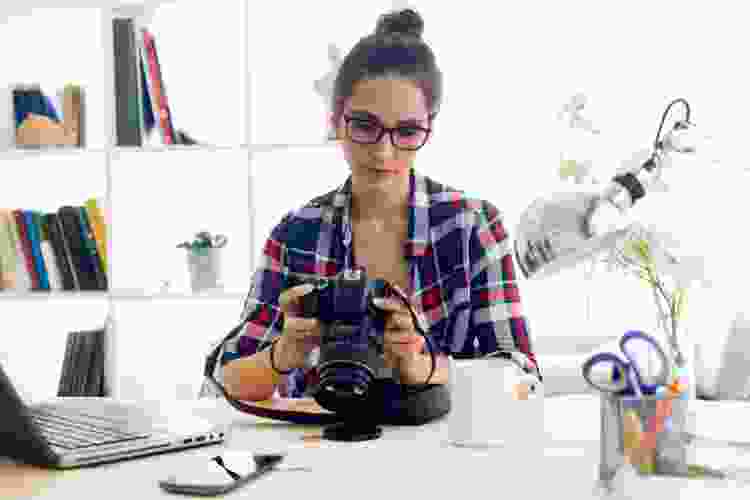 48. Photography Classes
Photography classes are a thoughtful gift for anyone who's shown an interest in photography but hasn't had the time or money to explore the hobby. Photography classes are available for all levels whether they want to work with digital or film photography.
49. Woodworking Classes
Woodworking classes are a way to learn a useful skill or discover a new hobby. There are woodworking classes for beginners, experts and anyone in between.
50. Glass Blowing Classes
Glass blowing is a unique skill that not many people have obtained. Glass blowing classes are a great gift that can teach students how to make jewelry, decor and more.
51. Pottery Classes
Pottery classes are entertaining for all ages and all skill levels. Pottery classes can be fun and educational to attend solo but are also a great bonding experience for couples, friends and families. Browse pottery classes in San Diego, pottery classes in San Francisco, pottery classes in the Bay area or pottery classes near you!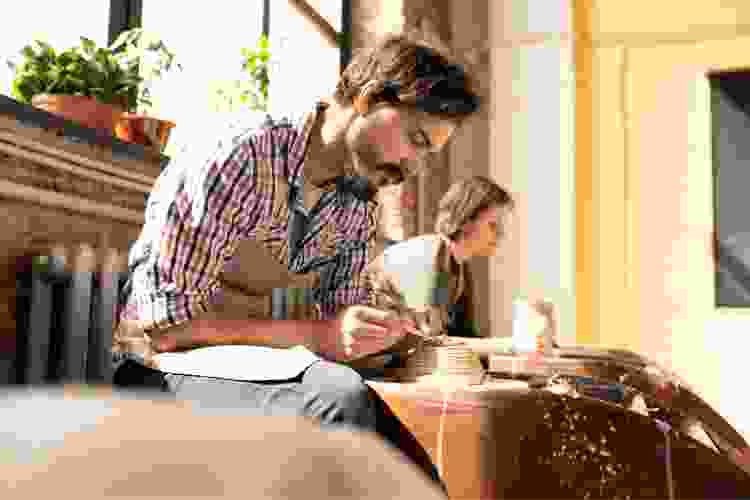 52. Sewing Classes
Sewing is a practical gift for new homeowners and a useful skill for anyone to learn. Whether they just want to know the basics of patching up tears and re-attaching buttons or how to create clothing from scratch, there are sewing classes for all levels.
53. Throw Blanket
A throw blanket is an essential gift for new homeowners. An ideal blanket is lightweight, super soft and will look great thrown across the sofa, ottoman or bed.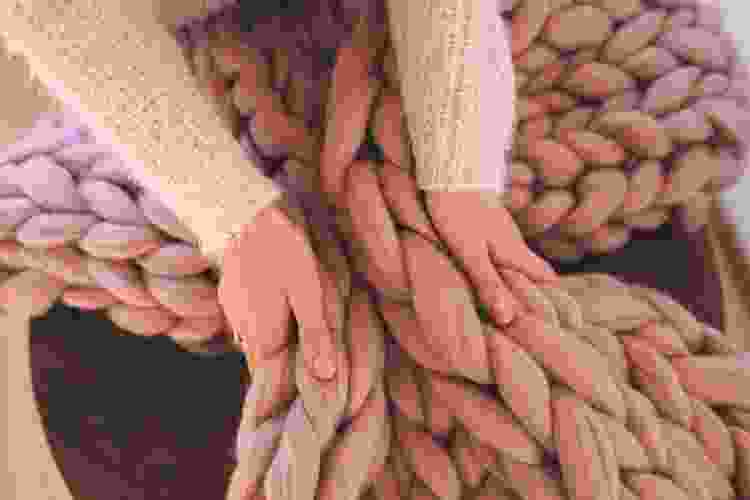 54. Charging Station
A wireless charging station is a practical gift for new homeowners they'll use daily to stay connected. They can charge multiple devices at once, and many come in sleek designs that look great on nightstands or desks.
55. Bookshelf
A sturdy bookshelf is an incredibly useful gift. Whether they're avid readers or collectors of certain objects, a bookshelf will help them organize their new space and put their favorite books and items on display.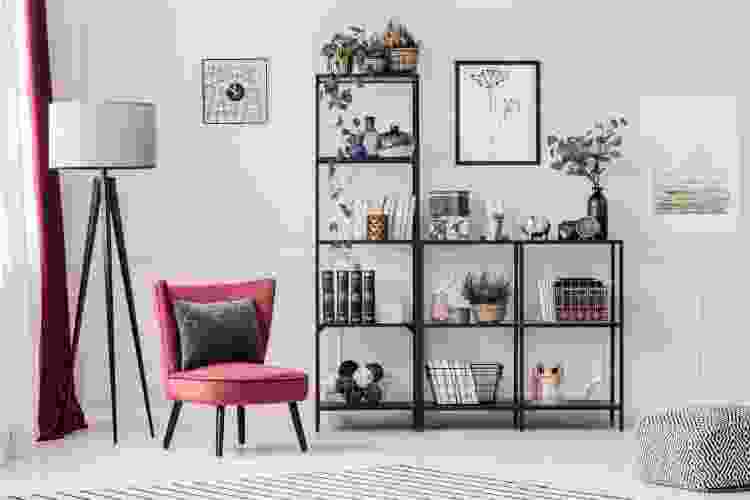 56. Robot Vacuum Cleaner
Help ensure the floors in their new home are always free of dirt, debris and pet hair with a robot vacuum cleaner that will do all the sweeping and vacuuming for them.
57. Citronella Candles
Encourage the new homeowners to enjoy their patio, porch or backyard with citronella candles to repel insects.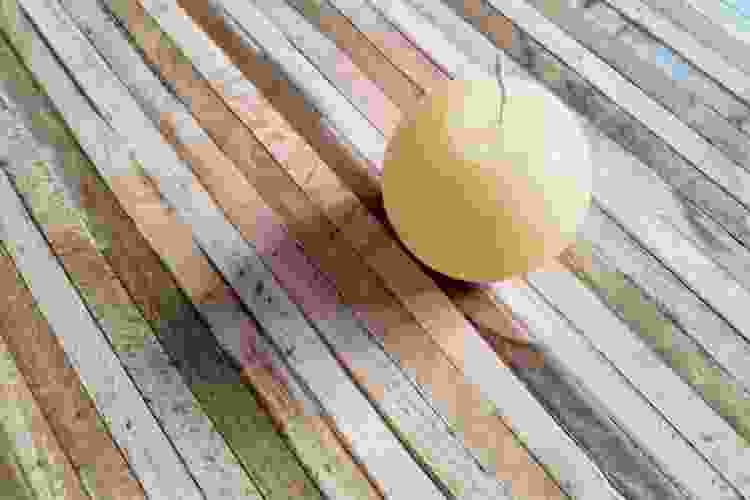 58. Digital Calendar
A digital calendar is the gift for new homeowners that will keep them on track and on time. Many digital calendar devices display the time, date and temperature, and also functions as an alarm clock.
59. Shelves
Floating shelves or hanging shelves are the gift for new homeowners that will bring style and organization to any room.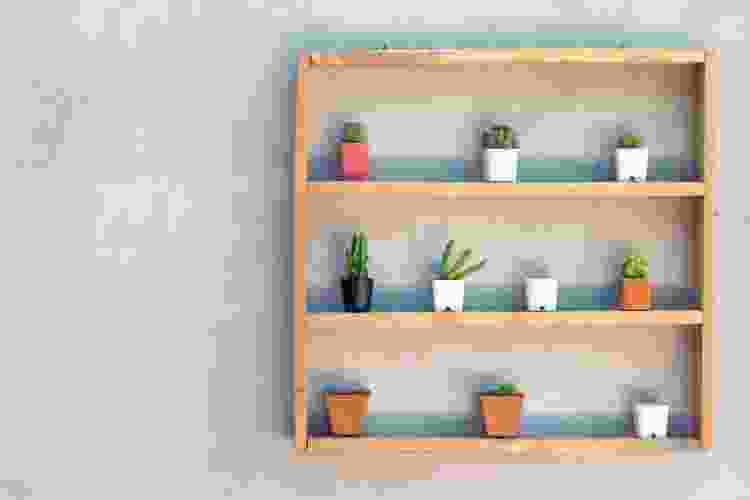 60. Soundbar
A quality soundbar will make them feel like they're at a movie theater in their own home. Whether they love watching films, binging television series or listening to their favorite music, this gift will produce incredible sound.
61. Closet Storage
Whether their new place has several walk-in closets or very little storage space, a closet storage system will help keep everything they own tidy and organized.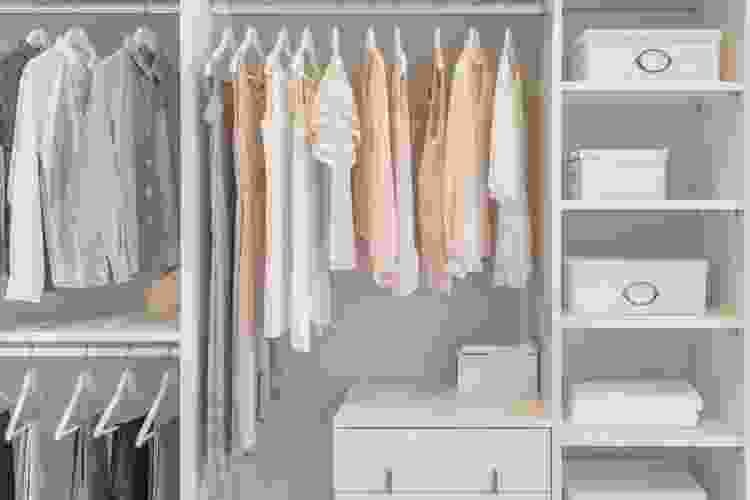 62. Laundry Bin
A useful gift that is sure to be used on a regular basis, find a laundry bin for your new-homeowner friend that is attractive, inconspicious and easy to move or carry.
63. Patio Furniture
Give one of the best gifts for new homeowners that transforms their outdoor space to a conversation area perfect for sipping on coffee or a glass of wine. Shop for patio sets, hammocks or fun outdoor cushions. which all make cozy additions to any patio or porch.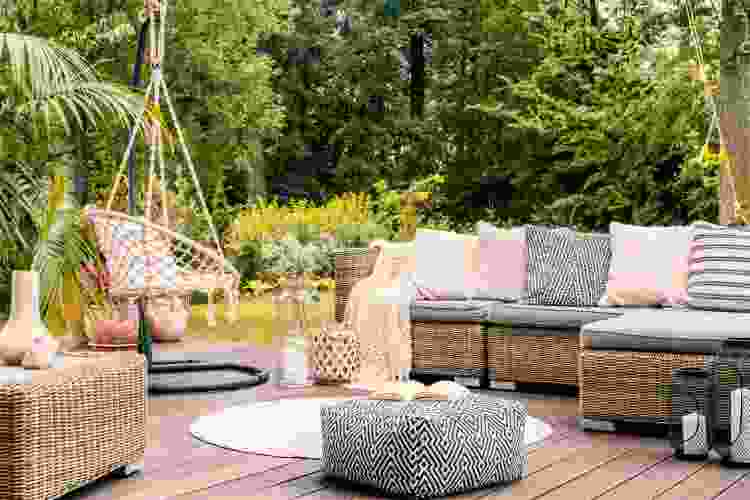 Now that you've discovered plenty of gifts for new homeowners, you should have several ideas for housewarming presents. Whether you're shopping for friends, neighbors, family members or other loved ones, your thoughtful gift will make them feel right at home in their new space.
For even more fun gifts for new homeowners or anyone in your life, check out other experiences happening on Classpop!