29 Coolest Gifts for Cocktail Lovers in 2022
Published on Nov 7th 2022
| 0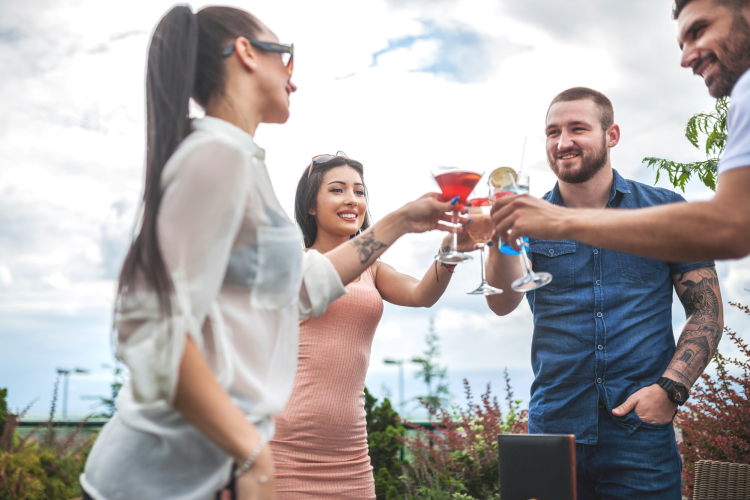 Are in search of the perfect gift for the cocktail lover in your life? From inexpensive stocking stuffers to more luxurious gifts that make a bar cart or mixology station outfitted for any drink request under the sun, there are a number of great gifts available at all price points and for all tastes.
Are you wondering what to get from someone who likes making drinks? Looking for what to get someone who likes bartending? We have you covered with a selection of cool and unique gift ideas for your favorite cocktail lover that will be a sure hit at any gathering and long after.
Jump to Section
Creative Gifts for Cocktail Lovers
1. Paint and Sip
A fun experience gift for any cocktail lover is paint and sip. Available in a number of cities, these events are a fun and laid-back way to get creative while enjoying your favorite beverage.
Whether you are looking for paint and sip in Los Angeles, paint and sip in Sacramento or paint and sip in Chicago, many cities host great fun, interactive events.
If you can't find paint and sip near you, you can also browse a number of online painting classes that, paired with your favorite cocktail, make for a creative and relaxing night at home.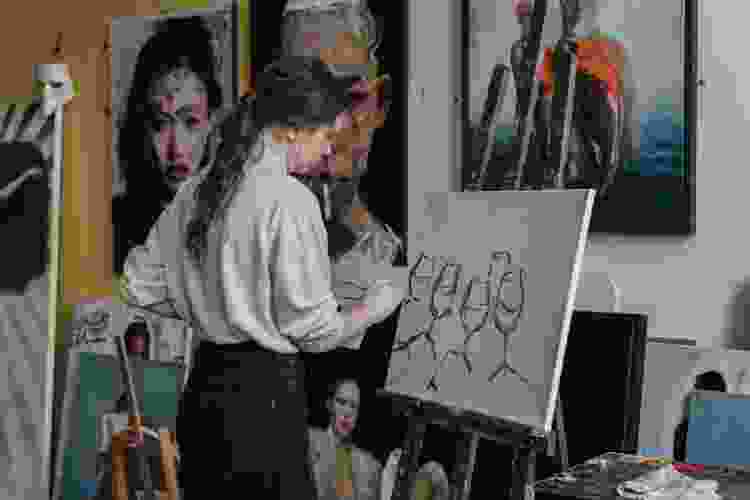 2. Negroni Kit
Recently the subject of many House of the Dragon / Tik-Tok trends, this gin-based cocktail traditionally involves a mix of vermouth, Campari and your favorite gin, but its famous Sbagliato version involves prosecco.
Negroni kits make a perfect gift for your favorite cocktail lover. You can get a set of ingredients completely with instructions and techniques for making a stunning Negroni whatever version you like. Dragons not included.
3. Tequila Sampler
Tequila is sometimes an acquired taste, but a sampler of various varieties and flavored tequilas might be the key to finding one you love.
From more mainstream supermarket-available brands like Patron to artisanal manufacturers like Casamigos and Clase Azul, there's a sampler for every taste and price point.
Whether you are new to tequila or an avid drinker, a shot-person or a mixer, tequila samplers are a great creative gift for any cocktail lover.
4. Salt Rim Set
No margarita or tequila drink is complete without a bit of salt on the rim of your glass. The mix of sour and salty is achievable with a number of sets and samplers available, including salts in flavors like rosemary, chili, jalapeño and pineapple. Available in full-size shallow tins or samplers, flavored salts make a perfect gift for the cocktail lover in your life.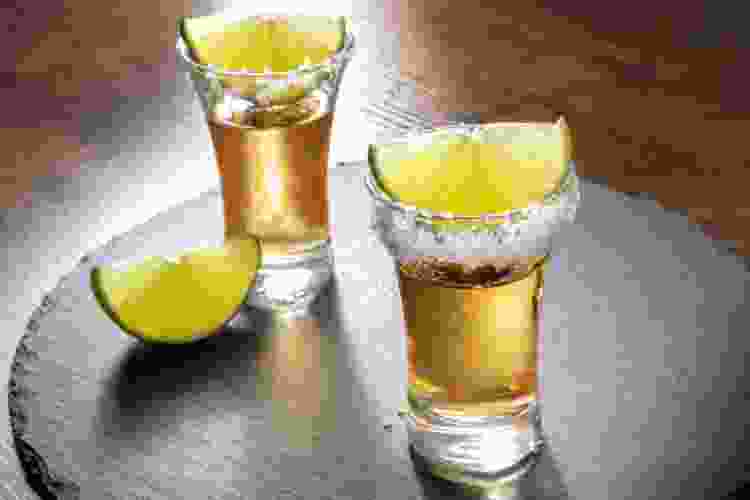 5. Wine Advent Calendar
Everyone needs a celebratory glass of wine during the hectic holidays, making wine advent calendars a perfect way to count down the days until the holidays while enjoying a number of different varieties of wine.
Wine advent boxes come in smaller and larger versions, usually 12 and 24, making them a perfect gift for wine lovers in the weeks before Christmas.
6. Fun Ice Molds
A fun gift for the cocktail lover in your life is a set of ice molds, which come in a variety of fun designs like Star Wars characters, fruit shapes and animals. You can even get seasonal molds with Christmas finery like ball ornaments, Santas, elves and reindeer to make your glass just a little more festive.
7. Bartender Subscription Box
A perfect gift for any cocktail lover or amateur mixologist is a bartending subscription box, which delivers recipes, supplies and ingredients every month for creating craft cocktails, ensuring you have everything you need to make the perfect drink.
Many mixology gift sets are available in multi-month shipments or one-time-only installments. Because it is geared toward beginners, it makes a great 21st birthday gift idea.
8. Shaker and Tool Set
A shaker and bar tool set is an incredibly useful gift for the cocktail lover. The best cocktail gift sets include not only large items like a shaker, but also smaller implements like spoons, muddlers and jiggers, many with an attractive stand or caddy that looks as great as it is functional.
Unique Gifts for Cocktail Lovers
9. Mixology Classes
Mixology classes are a great gift option for the cocktail lover who is looking to pick up new skills and recipes. Many bars and bartending schools offer classes and programs devoted to a number of styles of drinks.
Wherever you live, online mixology classes are a great alternative to in-person learning, allowing you to learn to create your new favorite drink in your very own home. They are also an excellent accompaniment to creating a virtual happy hour with family or friends.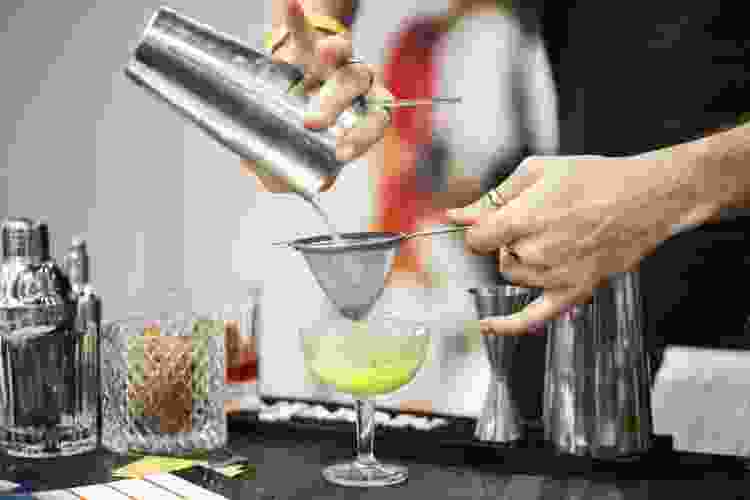 10. Tastings
Many vineyards, bars and liquor purveyors offer tasting opportunities that make a perfect experience gift for the cocktail lover. From wine and beer to liquors like whiskey, tequila and rum, any tasting offers a great chance to find a new favorite variety.
If you are looking to offer a perfect night at home, consider enrolling your giftee in a virtual wine tasting. Tastings make an especially fun gift for couples.
11. Ice Stamp
A truly unique gift for the cocktail lover is a customized stamp. Used by many high-end bars for branding, you too can stamp your ice cubes at home with a custom metal stamp that melts its design into cubes when pressed. You can create your own monogram or insignia which instantly elevates the look of any cocktail.
12. Flasks
Flasks are a great way to make your favorite liquor portable and a make a useful gift for the cocktail lover. Flasks come in a number of sizes from smaller to larger and sport a number of designs, including monogrammed and engraved metal flasks, as well as fun flasks decorated with patterns, artwork, favorite figures and boozy sayings.
13. Moscow Mule Mugs
A great gift for cocktail lovers and a beautiful addition to any bar or kitchen is a set of Moscow Mule mugs in their distinctive copper finish. Meant to keep this popular vodka concoction ice cold, Moscow Mule mugs are actually perfect for a number of chilled beverages.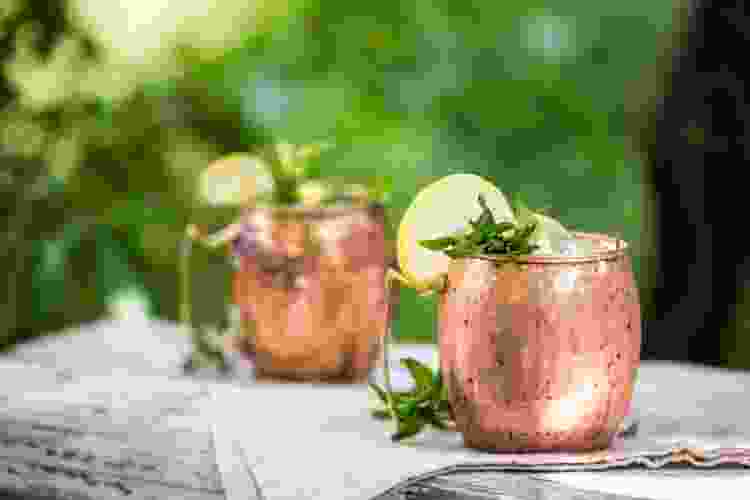 14. Bar Cart
A great larger gift for cocktail lovers is a stylish bar cart, which provides ample space for all your favorite bottles, accessories and barware. A number of sleek modern versions are available from retailers, but you can also find great vintage pieces in thrift stores, antique shops and flea markets. On wheels, carts can be moved wherever needed.
15. Personalized Beer Stein
A great gift for the cocktail lover whose favorite drink is beer is a personalized beer stein. Steins are available in a number of materials, including ceramic and glass, but also thermal materials that keep your beverage cool in a stylish way.
16. Countertop Ice Maker
A higher-end and extremely useful gift for the cocktail lover is a countertop ice machine. These convenient machines come in versions that are freestanding or hook up to your sink, providing restaurant-style pellet, crushed or pebbled ice for your home bar setup.
17. Bar Lighting
Every bar or cocktail-making station needs a fun light. Ranging from neon to funky fixtures, many retailers offer custom neon lettering and cool designs that serve as a focal point above or on the bar top. Vintage or retro beer and cocktail signs are also a great option for creating a low-lit bar-like atmosphere in your own home.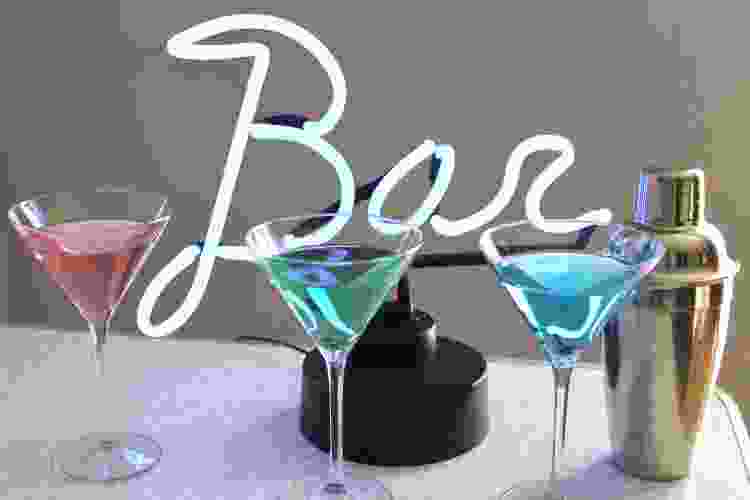 18. Engraved Shot Glasses
A good gift for the cocktail lover is a set of customized shot glasses engraved with personalized messages or monograms. While many stick to tried and true traditional shapes, shot glasses come in a number of fun colors and shapes for every taste. They also make a perfect keepsake item for years after.
19. Cocktail History and Lore Books
Excellent for both leisurely reading and reference, there are a number of great books on the market detailing the encyclopedia-style history of cocktails in general or specific drinks, often with advice and recipes for making the perfect cocktail. Many also contain stories and quotes, making a perfect gift for the cocktail lover who loves to read.
20. Novelty Stir Sticks
A set of drink stir sticks make a great and often overlooked key element in home bars, making them an always welcome gift for cocktail lovers.
Coming in designs from simple stirrers to more elaborate and decorative tiki-style versions with mermaids and sea creatures, they can also often be customized with fun sayings and engravings. Because of their compact size, cocktail stirrers are great stocking stuffers for cocktail lovers.
21. Cocktail Tray
A functional gift for the cocktail lover is a beautiful bar tray, particularly in smaller spaces and for gatherings without a dedicated bar or bar cart. They are also useful for carrying drinks from room to room. Trays come in a number of materials, including beautifully carved wood, mosaics and elegant mirrored surfaces.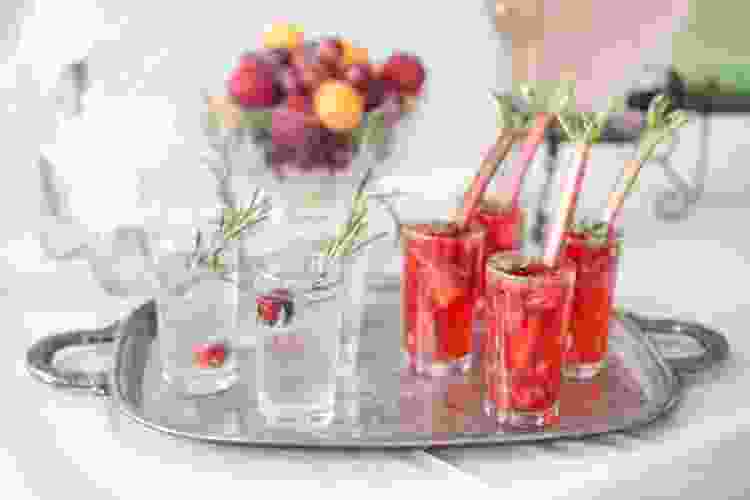 22. Gorgeous Glassware
Whatever the style and tastes of your favorite cocktail lover, a great gift is a set of glassware catered to their favorite drink. Whether it's beautiful tinted wine glasses, highball tumblers or funky fluted martini glasses, new glassware is always a welcome addition to any cocktail setup.
DIY Gifts for Cocktail Lovers
23. Cocktail Recipe Book
While the internet makes drink recipes available in seconds, a well-appointed reference volume kept near the home bar is a great gift for any cocktail lover.
Many contain basic rundowns of classics like martinis, old fashioneds, and gin and tonics perfect for beginners just testing out their mixology skills. Look for spiral-bound, waterproof books that survive spills and wear.
24. Syrups
Flavored syrups are a key ingredient for any cocktail station or home bar, offering endless options for customizing drinks and creating new concoctions.
You can purchase larger pump bottles of flavors like cherry, almond and vanilla, as well as smaller sampler sets with a variety of great flavors like pear, hazelnut and raspberry.
25. Infusion Kit
A fun DIY gift for the cocktail lover are pre-made infusion kits. Many come with vials or jars full of ingredients like herbs, flowers and dried fruit that just need your favorite hard liquor added for a unique blend. They also include recipes and ideas for making the most of your infused liquors.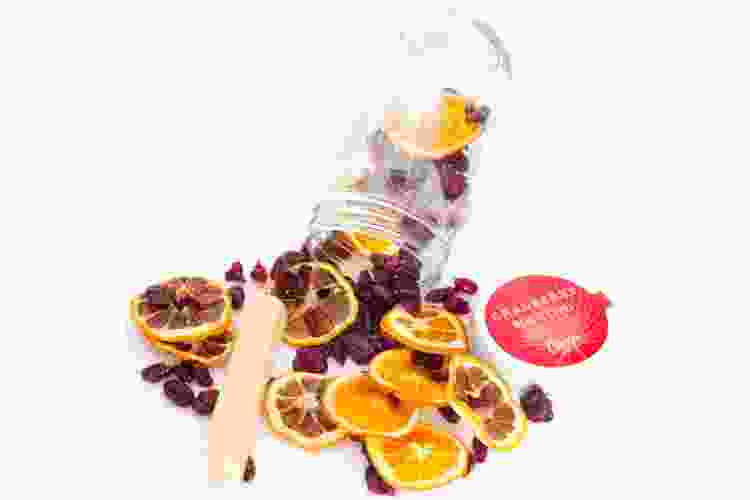 26. DIY Martini Sets
Trying tasty new cocktails is a blast, but not always possible without the right set of ingredients. Pre-assembled kits have everything you need to make this classic drink, including glassware and garnishes. Cocktail gift kits are also an excellent idea to bring as host or hostess gifts for gatherings where you can enjoy your creations.
27. Handheld Juicer
Even if you own a larger juicer for the kitchen, smaller handheld juicers are portable and easy to store near your cocktail-making space. A number of great designs are available at a number of price points and are perfect for squeezing lemons, limes and oranges into your cocktail of choice.
28. Handheld Blender
Smaller stick and wand blenders are perfect for the bar top, offering a more portable and efficient way of blending individual drinks without hauling out the larger blender. They also come in a variety of brands and price points that make choosing one easy as a gift for cocktail lovers.
29. Frozen Drink Machine
A great luxury gift for the cocktail lover, countertop frozen drink machines freeze and dispense your favorites. From perfect daiquiris to frozen margaritas, the machines are perfect for parties and larger gatherings where keeping up with the frozen drinks are sometimes a challenge.
They are also perfect for making non-alcoholic punches, slushies and icees for kids when not stealing the show at your own event.
Whatever your favored drink of choice, these useful and fun gifts for cocktail lovers will thrill and delight anyone who loves sampling new faves, savoring old classics and increasing their skills at the bar. Cocktail-related gifts also make a fun centerpiece for any gathering and can often be used right away.
With a number of options at various price points for each idea, you can find the perfect gift for anyone who loves cocktails and trying out new experiments in mixology.
For even more fun gift ideas, check out other experiences happening on Classpop!