23 Most Fun White Elephant Gift Ideas for 2022
Published on Nov 11th 2022
| 0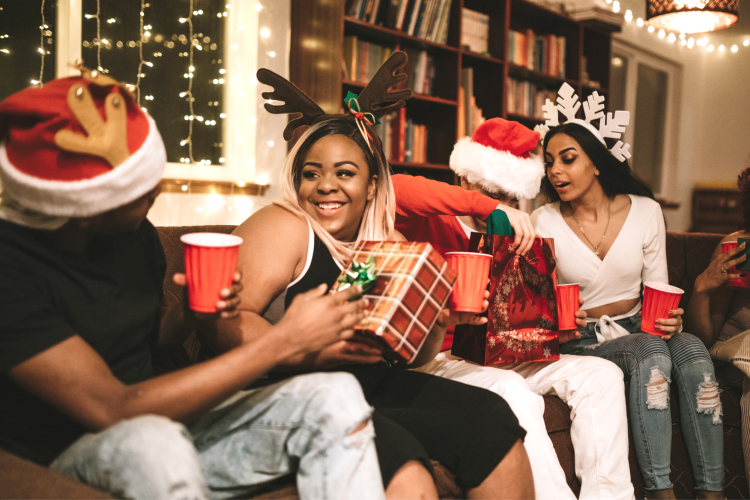 It's the time of year to start brainstorming unique and creative white elephant gift ideas. During the holiday season, you have 1000 other things to think about, so white elephant gift ideas need to be quick and easy. But remember, whatever you bring might also be what you end up with, so you better pick something good!
The holidays can be stressful, but they're also a time to get into the spirit of giving. A study published in Nature Communications in 2017 found a neural link between generosity and happiness, so why not go all out?
This list of the 23 most fun white elephant gift ideas has some new and unique surprises you haven't seen before. It might even help with more of your holiday shopping list than just your white elephant gifts!
Jump to Section
Creative White Elephant Gift Ideas
1. Paint and Sip
Believe it or not, a gift certificate for a paint and sip class fits in the average budget for white elephant gift ideas and it's not something anyone else will think of.
Browse classes in exciting cities like paint and sip in Chicago or paint and sip in Milwaukee. If you live in southern California, paint and sip in Los Angeles is also good one to check out. Online painting classes are an option if you can't find in-person paint and sip near you.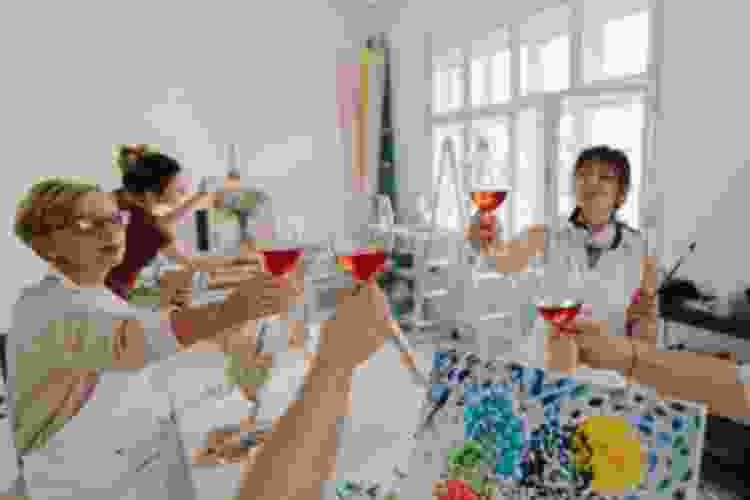 2. Dance Classes
Experience gifts are always fun when it comes to white elephant gift ideas. Did you know you can sign up for online dance classes for about the price of your typical office party gift?
Talented instructors offer dance classes in the Bay Area if you happen to live in San Francisco. Otherwise, check out dance classes in Los Angeles or dance classes in Las Vegas to see a variety of unique dance styles.
3. Pottery Classes
If you're not sure about dance classes, pottery classes might be a fun alternative. As with dance styles, art styles vary from region to region so pottery classes San Diego or pottery classes San Francisco will offer totally different artistic options than pottery classes Boston.
Still haven't found the creative experience you're looking for? Consider buying a Classpop! gift card, which gives the recipient the freedom to explore a wide variety of fun and creative class ideas.
Foodie White Elephant Gift Ideas
4. Cooking Classes
Cooking classes come in many styles and sizes and are a perfect gift idea that foodies will love. To see how it works, start by exploring cooking classes near you.
Cooking classes in Dallas are taught by experienced chefs and can be for either a single person or a group. Or check out cooking classes in Baltimore for ideas on learning new cooking methods.
The recipient can choose to participate in online cooking classes if they prefer, which means they can explore options all around the country like cooking classes in Ann Arbor. Some chefs will come to your house for a lesson.
5. Box of Cupcakes
A freshly baked box of cupcakes is a white elephant gift idea for around $30 that can be enjoyed immediately. Buying holiday cupcakes is a great way to support your local cupcake shop and also to have one of the most tempting gifts in the game.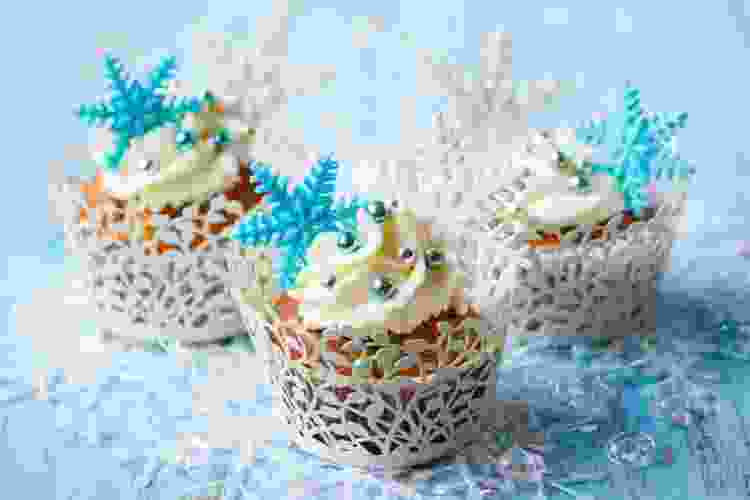 6. Dinner in a Bag and a Microplane
Dinner gift certificates make great gifts for foodies, but the average budget for a white elephant gift idea would be too low to actually cover a dinner out.
Instead, grab a bottle of premium pasta sauce, high-quality pasta, a block of quality Parmigiano Reggiano and this Microplane that is perfect not only for grating Parmesan cheese but also for zesting citrus or dusting chocolate over desserts.
7. Boozy Hot Chocolate Kit
Everyone loves a hot cup of cocoa on a chilly night, but it's a lot more fun when it's been spiked. The Spiked Hot Chocolate Kit from New York's famous Gramercy Tavern comes complete with the spirits and the chocolate, and it's an easy gift that's sure to cause a commotion.
8. Olive Oil Sampler
People tend not to think too much about the oil they use for cooking. A quality olive oil that can be used not only to sauté but also for homemade vinaigrettes and to finish roasted meats is a real game changer in the kitchen.
This mini estate olive oil sampler set from Round Pond winery in California is a little bit on the higher end of the average white elephant gift budget but worth a splurge.
9. Local Honey
What are some white elephant gift ideas for those who don't love the commercialization of Christmas? A great white elephant gift idea under $25 is to pick up a selection of local honey. Honey comes in many unique varieties and flavors, supports your local beekeepers and it's delicious.
10. Air Fryer
You can pay hundreds of dollars for fancy air fryers, but some of the best ones are actually under $60. A lot of people already have their own but there are still plenty of us who have not dipped a toe into the air fryer pool yet so there's no doubt it will be a popular pick.
11. Hot Sauce Basket
How do you spice up a white elephant party? Bring a basket of outrageous hot sauces. A trip to any dollar store or novelty shop will usually net you a selection of hilariously named and dangerously hot bottles to choose from.
Unique White Elephant Gift Ideas
12. Online Mixology or Wine Tasting
The holidays are all about toasting to good health, so gifting online mixology classes or virtual wine tastings is a unique gift idea that will be a crowd-pleaser for sure.
Experience gift cards like this will easily fit into the average budget and you might even be able to throw in a bottle of wine or a mixer to go with!
13. Photography Classes
Everyone has a camera phone, but how many of us really know how to take advantage of all the features? Photography classes are definitely a unique gift idea, so if you love being the person who brings something no one else has thought of, this might be it.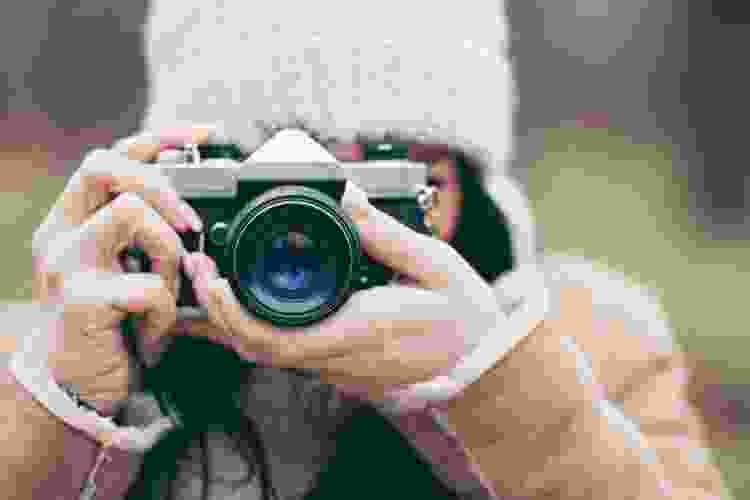 14. Scratch Tickets
Scratch tickets are exciting and unique Christmas gifts. Depending on the dollar amount you'll be spending, you can get a mixture of one dollar, five dollar or even $20 scratch-off cards.
The best part is that this gift has the potential to turn into something a lot more valuable! This white elephant gift idea for adults will be a huge hit.
15. Tarot Card Deck
Tarot cards are as much for entertainment as they are for the serious star watcher. They come in tons of different styles, so find one that's not too fringe and add an instruction book to go with it for a special gift.
At-Home White Elephant Gift Ideas
16. Fun and Games
Vintage board games are a pretty typical gift idea, so why not do something a bit more modern? Online gaming doesn't mean gambling anymore. You can start simply with online trivia games. Virtual scavenger hunts are great gifts for employees.
Since many white elephant gifts often get re-gifted, a gift card for virtual game nights or virtual escape rooms might save someone who needs ideas for that teen who is notoriously hard to buy for.
17. Flower Arranging
If you're looking for a gift idea for women who like to garden, virtual flower arranging classes are the ideal choice. And if the recipient is not already into flowers, then a new hobby might be about to blossom.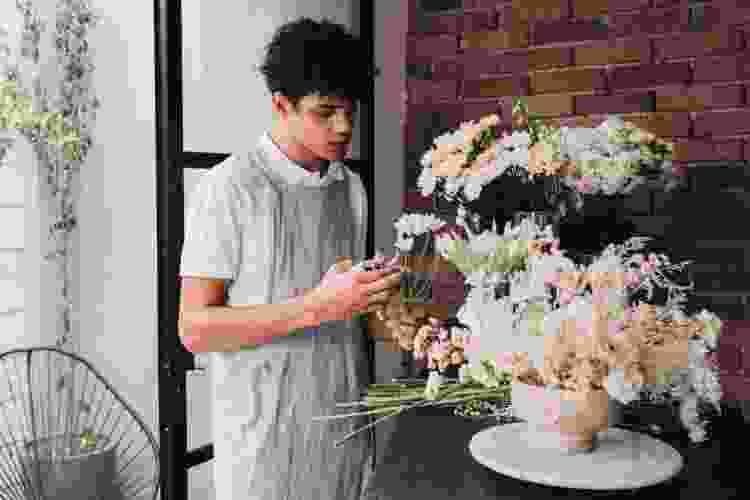 18. Homemade Gingerbread House Kit
This holiday gift idea will be irresistible for all of those craft fanatics out there. With dozens of shapes and difficulty levels to choose from, a homemade gingerbread house kit is something that a family can enjoy over the holiday season.
DIY White Elephant Gift Ideas
19. Craft and DIY Classes
Sometimes the best gift you can give is teaching somebody a new skill. Whether it be local or online, there are lots of interesting class options that make great gift ideas. From sewing classes to woodworking classes, or even glass blowing classes, you'll find as many options that appeal to men as to women.
20. Poo Pourri Toilet Spray
Are you supposed to buy something for white elephant parties that will make people laugh? Absolutely. Poo Pourri toilet sprays are a classic gift idea for office parties, and the game is more fun when there are a few gag gifts in the mix.
Funny White Elephant Gift Ideas
21. Retro Hot Dog and Bun Toaster
Can you find white elephant gift ideas from Home Depot? Yes! When it comes to funny white elephant gift ideas, this one is super cool and will no doubt be one of the most coveted gifts at the party. The Retro Series 2-slice hot dog and bun toaster is the gift you'd never buy yourself, but you'd really want to have.
22. Christmas Pickle Ornament
In German tradition, families decorate their tree on Christmas Eve and they hide a special pickle ornament deep inside the tree branches. The first child who finds it on Christmas morning gets a special gift. No one really knows why they chose to use a pickle, but it makes for a funny white elephant idea either way.
23. Dog Treat Stocking
There's a good chance that many people at your party will be dog lovers. Stop by your local pet supply store and grab a couple of chew toys and treats plus a stocking for your four-legged friend. When it comes to white elephant parties, this one will have their tails wagging!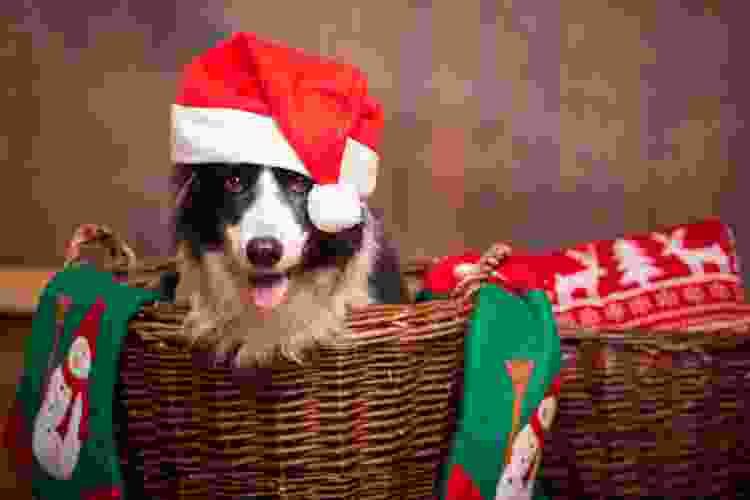 If you're wondering, "does everyone get a gift at white elephant parties," the answer is yes. And usually, the person who picks first has the option to make the final steal, which keeps things exciting until the very last gift.
To get the most laughter going, a party should have a mixture of white elephant gift ideas that are highly desirable as well as some that are just downright funny. Rule of thumb? Be bold, not conservative. Be the person who brought the gift everyone is still talking about next year.
For even more fun gift ideas, check out other experiences happening on Classpop!