33 Most Exciting Experience Gift Card Ideas in 2023
Published on Nov 1st 2022
| 0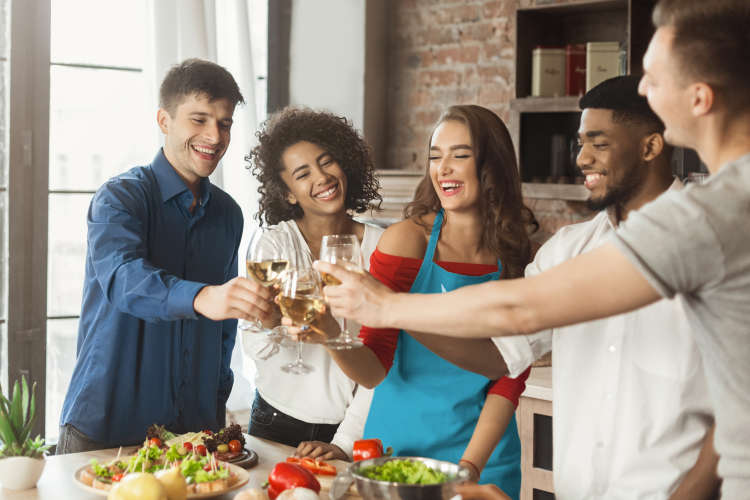 Experience gift cards are the best present to hand out this year. Let's be honest; with the rise in quick delivery, most people can get anything they ever want and need in a matter of days.
While this may be convenient in everyday life, it surely makes buying gifts much more difficult. So, what do you get your friend and family who have everything?
An experience can be much more memorable than a physical item anyway. The receiver can make memories or gain a new skill that they wouldn't with a traditional gift. Classpop! gift cards make great presents for the holiday season and special occasions because they give access to hundreds of unforgettable creative experiences.
What other experiences can you give this year? We've rounded up 33 of the most exciting gift card ideas that friends and family really want in 2022.
Jump to Section
Creative Experience Gift Cards
1. Paint and Sip
Know someone who's always looking for a new creative outlet? Find paint and sip near you, where they can learn different techniques and styles.
At paint and sip in Los Angeles, you can get creative at a fancy restaurant. Paint and sip in Sacramento will take you to your next favorite pizza place. Or try paint and sip in Chicago, where you can also enjoy drag performances.
Want to get creative in your own home? Try online painting classes as unique gift experiences.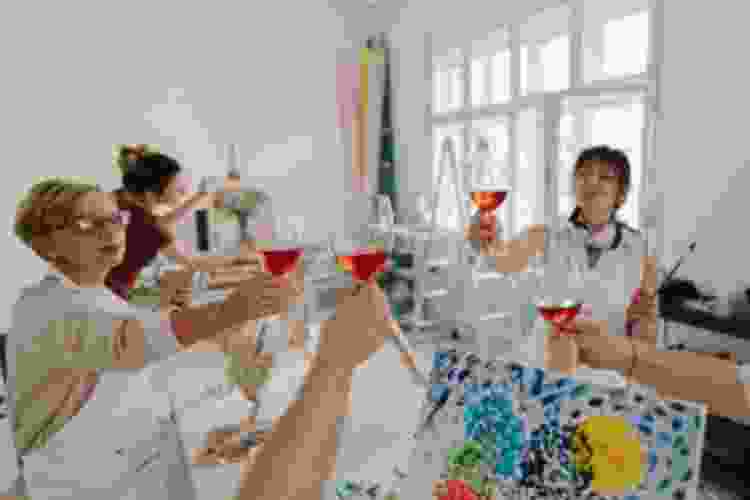 2. Pottery Classes
Pottery classes in Boston are great experience gifts for anyone who likes hands-on creativity, literally. Beginner to advanced, you can find pottery classes in San Francisco for every skill level. During pottery classes in San Diego, they can make their next favorite coffee mug or a decorative bowl for the coffee table. These are the perfect gifts for artists.
3. Dance Classes
Let the creative juices flow through movement with dance classes in Los Angeles. Learn a variety of styles, from belly to Bollywood dances through dance classes in Orlando. Know an upcoming dancer? Gift dance classes in Las Vegas are geared towards kids, so they can find their love of dancing young.
4. Interior Design Help
Here's the perfect gift for someone who's always tinkering with their space or can't seem to get their design aesthetic right. Interior design help from Havenly will create a beautiful interior that perfectly matches their style.
You can gift one of their two packages. The Havenly Mini features a design concept and custom styling for a room of their choice. The full package includes one-on-one help for a total room design.
5. Calligraphy Classes
Anyone with beautiful handwriting will love honing their craft with calligraphy experience gift cards. Gift online courses and calligraphy supplies from Laura Hooper Design House.
They will learn a variety of beautiful scripts they can use for creative hobbies like journaling, writing thank-you notes, or even wedding invitations and signs.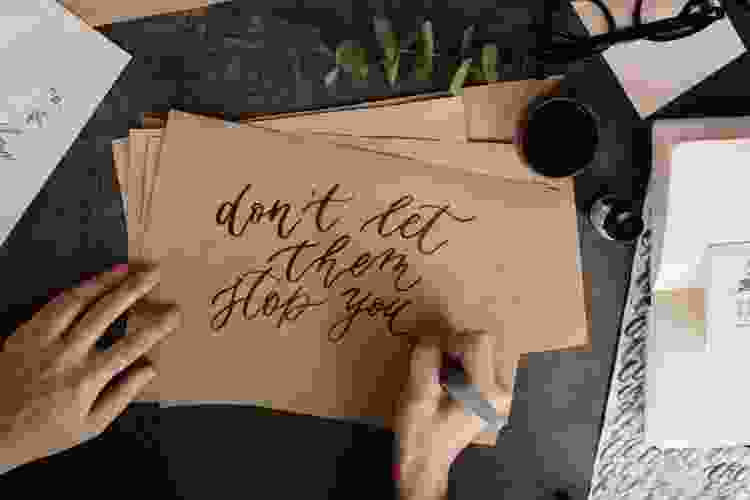 6. Music Lessons
Be it guitar, violin or flute, the only way to get better at an instrument is to practice. Gift music lessons to anyone looking to improve their skills. Here, they can learn to read sheet music and how to perform better on the instrument of their choice. Music lessons make great experience gift cards for kids and teenagers.
Foodie Experience Gift Cards
7. Cooking Classes
For anyone who likes to cook, bake or try new recipes, cooking classes are the ideal experience gift cards for birthdays, holidays and special occasions.
Master the art of fluffy gnocchi during cooking classes in Chicago, how to make Thai curry in cooking classes in Baltimore and Japanese cuisine with cooking classes in Orange County.
You can find cooking classes near you to be taught by world-class chefs. Or cook your own home with online cooking classes.
8. City Food Tours
Your city has some incredible food, and trying a new dish is one of the best experiences to give as gifts. The foodie in your life will love receiving this experience gift card for any special occasion or holiday because they'll get to try some of the city's best restaurants and most famous dishes. They may even find a new favorite place to show you. Food tours are unforgettable gifts for foodies.
9. Cheese Club
For anyone who likes something different than the standard cheddar or American, an experience gift card to a cheese club is the perfect present to unwrap. These subscriptions will deliver gourmet cheese from around the world right to the receivers' door. They'll be able to enjoy new and unique flavors.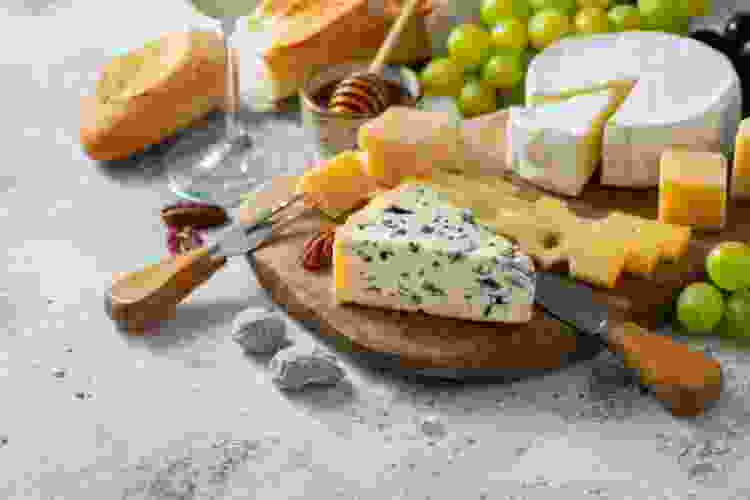 10. Private Cooking Lessons
Who doesn't want to improve their cooking skills with the help of a gourmet chef? With this experience gift card, the receiver will be able to make a tantalizing dish under the supervision of a talented chef. Here they'll learn the tips, tricks and techniques to create better dishes and improve their own recipes.
11. Coffee Shop Gift Card
Coffee lovers know exactly how they want their coffee, and coffee aficionados are always interested in trying the best varieties. Give the experience of a really good cup of coffee for a birthday or special occasion.
With a gift card to Starbucks or their favorite local coffee shop, the coffee lover in your life will continue to enjoy their morning joe with exotic flavors from around the world.
12. Meal Kit Delivery Gift Card
Home chefs will beam when opening this experience gift card to meal kit delivery. Why buy them a dinner when you can buy them a year's worth of incredible homecooked meals? This is also a great experience gift for couples who like to cook with each other or always have trouble deciding what to have for dinner.
13. Travel Gift Cards
What better than giving a travel experience as a gift? The receiver can have plenty of adventures and taste some of the finest foods in the world. Whether they choose to eat from street vendors or sit down at a Michelin Star restaurant, this is sure to be an unforgettable and flavorful trip.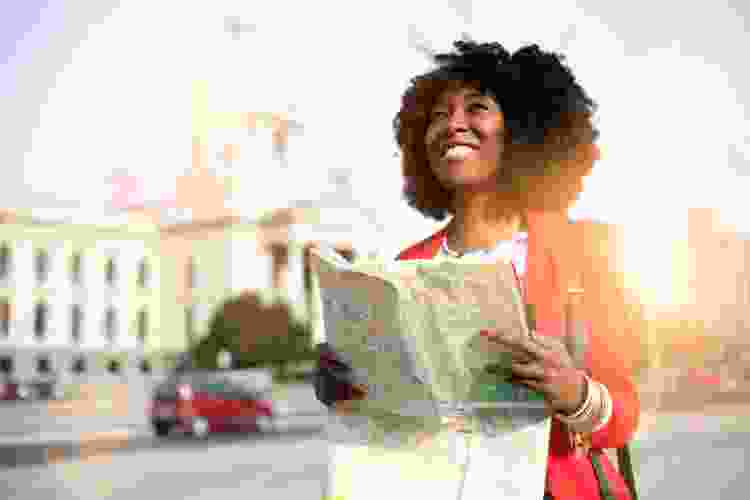 Unique Experience Gift Cards
14. Mixology Classes
Learn to craft cocktails and boozy treats during online mixology classes. Give this experience gift card where expert mixologists teach the behind-the-bar secrets to modern classic and flavorful twists to your favorites. Mixology classes make fun birthday experiences because then you'll have all the drinks you need to celebrate afterward.
15. Wine Tastings
Don't get the wine lovers in your life new wine glasses again. Give them an experience gift card for an event they won't soon forget. Virtual wine tastings and wine tastings allow them to try wine varieties from around the world. They'll be guided by expert sommeliers who will teach all the techniques you need to taste like a pro.
16. Kayak Tours
What to get the person who likes experiences? The chance to get up close and personal with some of the country's prettiest waterways. Use Virgin experience gifts to give a kayak tour through the La Jolla sea caves or to see bioluminescent organisms in Tomales Bay. This is one of the best experiences to give as gifts and it's truly unforgettable.
17. Fitness Classes
Anyone who loves spending their free time in the gym will love a selection of fitness classes. This is also great for anyone who wants to start working out or start a fitness journey.
These experience gift cards are sure to get them moving and can be bought at most local gyms. And they're customizable to the receiver's skill level, so they'll always be properly challenged.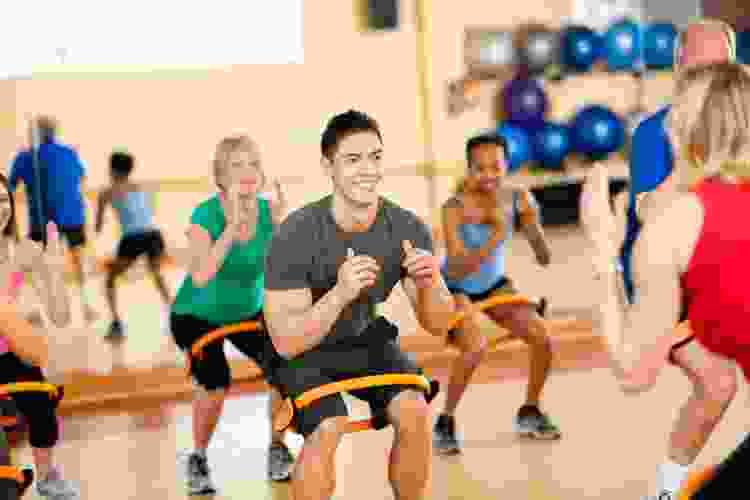 18. Drive a Classic Car
There is no doubt that this is one of the top 10 experience gifts. With a Virgin experience gift card, the receiver can race a Lamborghini or a Ferrari. They can ride along with a NASCAR racer or take an hour-long supercar driving tour. This unforgettable experience gift card is perfect for car lovers and anyone who likes an extreme experience.
19. U.S. Travel Experiences
What is the best gift card as a gift you can give? The opportunity to travel, of course! There's no experience quite like seeing the world and these experience gift cards provide just that. Give a U.S. National Parks Pass, so the receiver can travel the country visiting some of the most beautiful sights.
Or give a Virgin Experience gift card, so they can travel and try some unique activities on their trip. What's incredible is that Virgin experience gifts have no expiration date, so they can use it whenever works best for them.
20. Tickets to an Upcoming Concert, Show or Game
Their favorite musical artist, team or musical is coming to town. What better experience gift card than tickets to see the show? When they unwrap the present, they'll be thrilled to know they'll be in the audience to cheer and applaud someone they've wanted to see since the schedule was announced.
21. Spa Voucher
An incredible experience gift card for her would be a spa voucher she can use to pamper herself. Give a few treatments that she can use on a total relaxation day or return a few times to redeem. Facials, massages and mud baths are all great gifts that continue to give.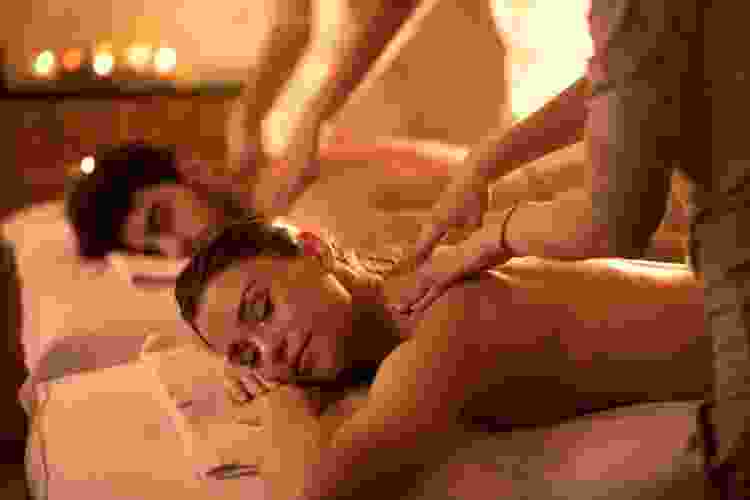 22. U.S.A. Rail Pass
A picturesque travel adventure is sometimes better than the destination. With a U.S.A. Rail Pass from Amtrak, you can book ten rides over a 30-day period, creating an unforgettable trip and one of the top 10 experience gifts. This is perfect for anyone who's been wanting to take the scenic route.
23. Extreme Adventure Park
Get the adrenaline pumping with this experience gift card. With gift cards to an extreme adventure park, the receiver can choose from a variety of heart-thumping activities like skydiving, ropes courses, rock climbing and paintball. These make great gifts for anyone who's looking for an adventure.
24. Scuba Diving Certification
Of course, you can't gift the certification. But you can gift the classes to receive the certification. Scuba classes are one-of-a-kind experience gifts that are great for anyone who likes to spend their time by the water. They can go out to explore coral reefs and sea life and, once they get the experience, maybe explore underwater caves.
DIY Experience Gift Cards
25. Flower Arranging Classes
Why buy bouquets when you can make your own? Virtual flower arranging classes can be a fun experience gift for her if she loves filling her home with fresh florals. These classes teach the art of arranging by balancing colors, bloom size, textures and heights to make stunning bouquets and dried floral art.
26. Photography Classes
Anyone can take a good photo, but photography classes will help them up their game. Experts will teach the basics like lighting and shadow as well as some advanced techniques to create art. With photography classes, they'll be able to work in both digital and film, learning how to edit and develop their work.
27. Woodworking Classes
This unexpected experience gift card might end up being one of their favorites. Woodworking classes will teach all the basics of transforming a block of wood into a unique piece of art.
Experts will teach how to turn and carve wood to create candlesticks, vases and bowls. Get more advanced, and learn how to make your own furniture.
28. Glass Blowing Classes
Glass blowing is an art medium that many people have thought about try, but haven't made the jump. That's exactly why you should give glass blowing classes as an experience gift card. The receiver will learn beginner techniques for how to melt, form and shape the glass into a unique art piece they can display at home.
29. Mystery Game Box
Anyone who likes to be an armchair detective or solve mysteries on their own will love this experience gift card from Finders Seekers mystery game box. Inside there are objects to help solve a mystery in a different city from around the globe. Opt for the juniors version for family gift ideas with children under ten.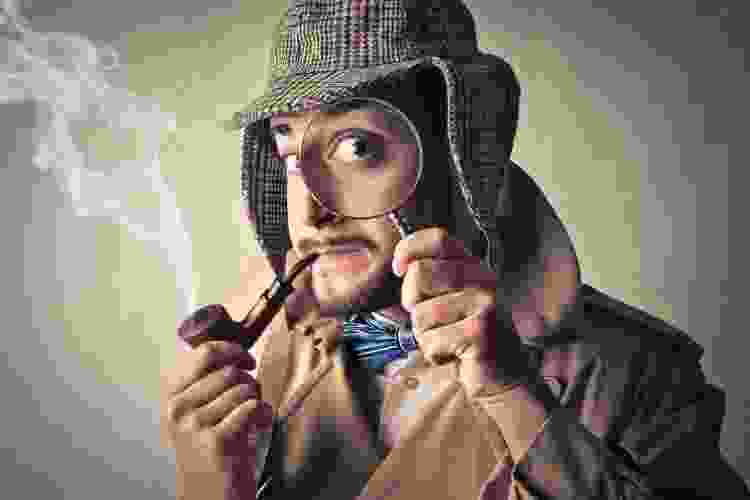 30. Make Your Own Music
Know someone who's always tapping a beat or singing a melody? They'll love Uncommon Goods Band Camp as an experience gift card. An expert instructor will teach how to make music with the Orba digital instrument. The best part is that you don't need previous musical experience to learn.
Virtual Experience Gift Cards
31. Online Game Nights
Hosts of the weekly game night will love virtual game nights as an experience gift card. This is a great experience gift for couples who love gathering their friends for some friendly competition.
They can also play online trivia games, virtual scavenger hunts and virtual escape rooms, and challenge friends and family to play with them.
32. Watch Broadway From Home
No need to travel all the way to New York City for a musical. With BroadwayHD, you can watch classic and modern musicals in the comfort of your own home.
You can also watch ballets and performances from the Royal Shakespeare Company. And for anyone who likes behind the scenes, there are plenty of documentaries available as well.
33. VR Game Gift Card
If they have a virtual reality headset, get them a gift card to the gaming store. This gift allows them to experience new virtual reality games that they handpick themselves!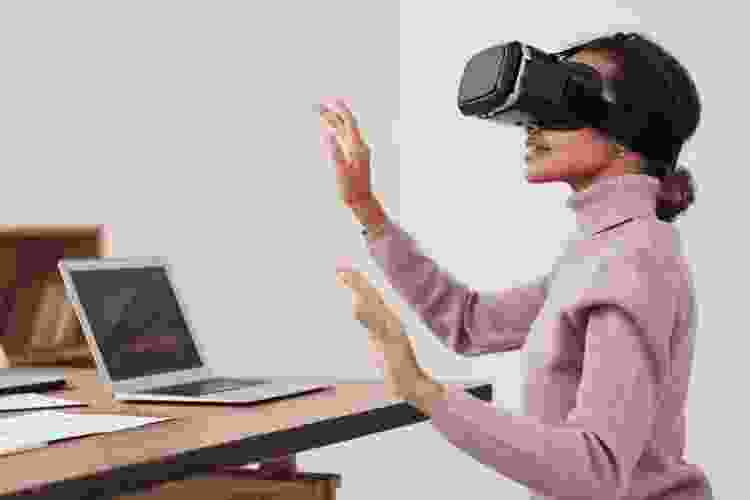 So, what is the best gift card to use anywhere? Visa gift cards are flexible and accepted by most places. But whether you're shopping for the holiday season or birthday experiences, giving an experience gift card is the way to go.
Instead of shopping for items that they may not like or could gather dust, experience gift cards provide unforgettable memories they will cherish for years to come. Give unique gift experiences for a present they won't be able to stop talking about. But be careful, because it may be so good, it'll be hard to top.
For even more fun gift ideas, check out other experiences happening on Classpop!