37 Best Self-Care Gifts for Health & Wellness in 2023
Published on Sep 6th 2023
| 0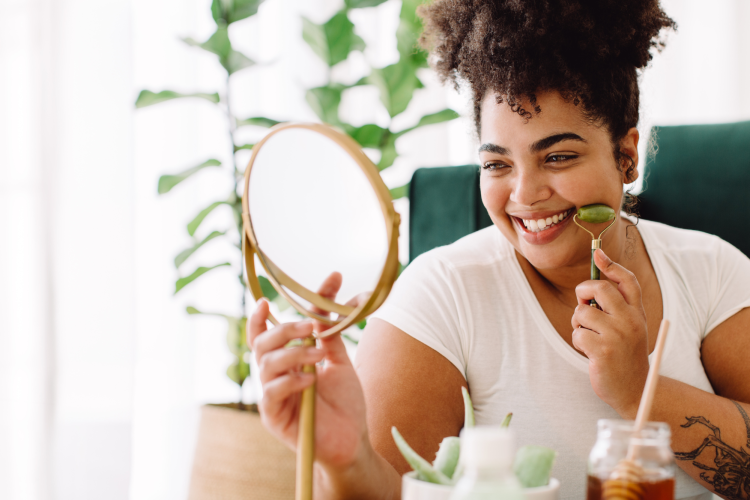 Our editorial team recommends the best products through independent research, selection and careful review. If you make a purchase through one of our affiliate links, we may earn a commission. Prices are subject to change.
The past few years have seen a massive resurgence in the popularity and in fact the necessity of self-care gifts and practices. Whether it's part of your weekly routine or something you do to treat yourself every now and then, if you aren't sold on self-care yet, you should be.
The practice itself can take on many different forms from an at-home spa day to an actual spa weekend getaway. If you're obsessed with treating yourself, it's time to spread the love with self-care gifts for birthdays, holidays or just because.
Wondering what to get for a self-care gift? Consider their interests and go from there. From the bookworm to the home chef or the spa-obsessed loved one in your life, the best self-care gifts are the ones they would choose for themselves.
Does the idea of self-care sound like a luxury rather than a necessity to you? Redefining what self-care means can help to highlight the importance of having a routine to take care of yourself. The National Institute of Health says that self-care is doing things to care for yourself physically and/or mentally so you can live better.
Do you know someone who is chronically stressed out or doesn't get much time for themselves? Maybe a parent, friend or coworker? Self-care gifts are thoughtful nudges to encourage them to take some time to reduce their stress and think about something other than work or their responsibilities.
Give the gift of a relaxing holiday with an array of self-care gifts your loved ones will enjoy.
Jump to Section
Best Self-Care Gifts for Expressing Creativity
1. Paint and Sip
Part self-care gift, part experience gift, booking paint and sip near you is a fun way to let loose and get creative. With wine and beer often provided and no agenda other than fun, treat yourself and a good friend to a relaxing night of laughs and fun.
Check out paint and sip in Orlando, paint sip in Las Vegas or paint and sip in Atlanta for open dates and themes.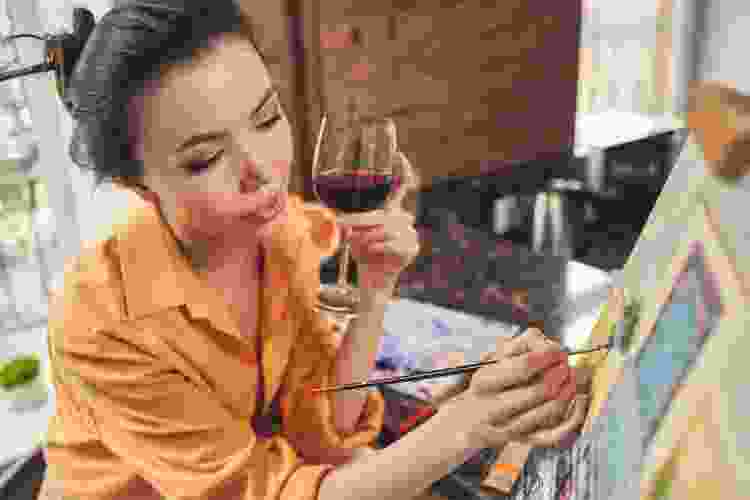 2. Arts and Craft Workshops
The ability to mentally check out of work is an important skill to have. Some find stress relief in exercise like walking or running, while others turn to creative pursuits to let their brains relax.
Art classes are the best form of self-care gifts for the artistically inclined person in your life. Check out art classes in Boston, art classes in Houston or art classes in the Bay Area for creative self-care gifts for the person who loves to paint.
3. Pottery Classes
Lots of forms of art have been shown to lower stress and boost mood, so treat someone special in your life to pottery classes for a fun self-care experience you can do together. Using your hands and getting a little messy is the perfect recipe to unwind from a long week.
Check out pottery classes near you with options like pottery classes in Portland, pottery classes in Chicago or pottery classes in Los Angeles. Make your own hand-molded teacup to sip a soothing cup of peppermint tea or morning coffee as a reward and reminder to slow down and enjoy the little things in life.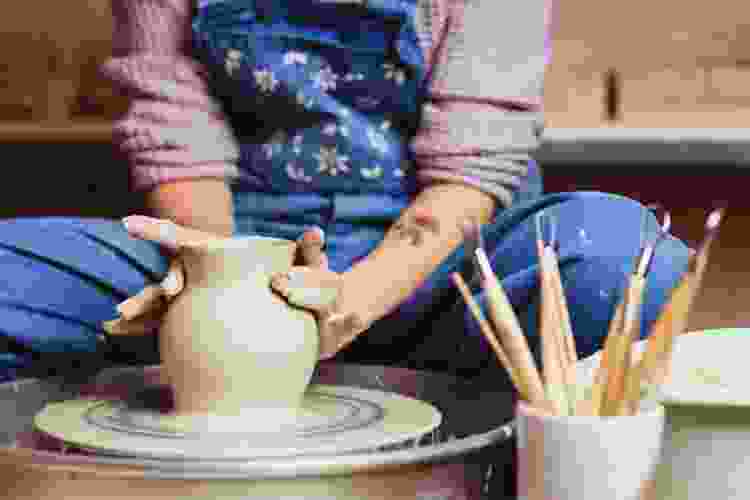 Join our email list for exclusive deals, local events and fun inspiration for living a more creative life.
4. Classpop! Gift Card
Looking for creative gifts for people who have everything? Give the gift of choice with a Classpop! gift card. Experiences range from art classes to dance classes or cooking classes and just about everything in between, so there's something for all interests.
5. Paint by Numbers
Transform a beloved photo into a relaxing gift with a custom paint-by-numbers canvas, like pet portraits or your favorite vacation spot, or choose from premade options, like serene landscapes, cute animals and more.
Zone out and follow the simple instructions to create a beautiful piece of art as you unwind.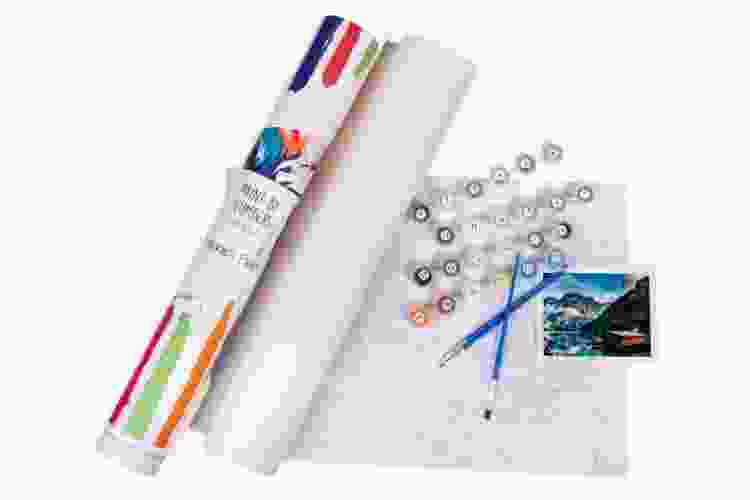 6. Annie's Kit Club Membership
If you know someone whose idea of self-care is a quiet corner for knitting or crafting, then a membership to Annie's Kit Club is their ideal self-care gift. Simply choose a craft like knitting, crochet or jewelry making and Annie's will mail an all-inclusive kit right to their doorstep.
The kit contains everything they need to complete a fun project. Getting into the zone of a craft is a great way to de-stress and zone out in a healthy way.
7. Seven Days of Mindfulness Puzzle Set
Just like getting absorbed into a painting or pottery project can help take your mind off the stress of everyday life, zoning in on a puzzle has the same effect.
This engaging gift comes in a convenient box featuring seven different 70-piece puzzles for just $25. All of the puzzles are meant to encourage mindfulness and relaxation for the consumer.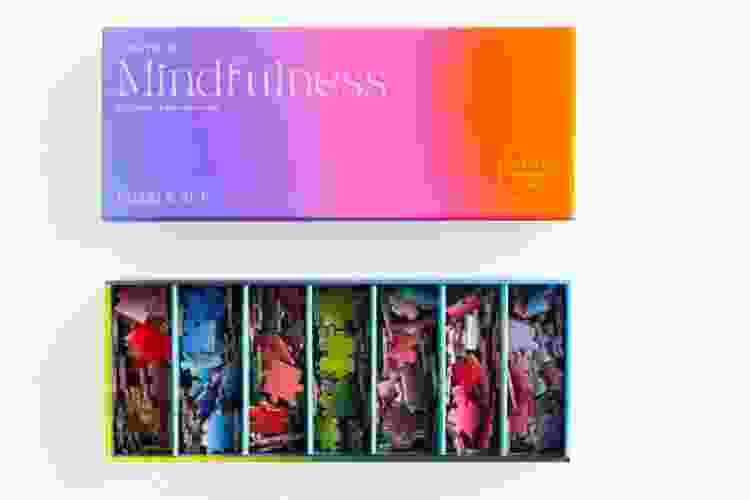 8. Adult Coloring Books
If you haven't picked up a coloring book since you were a kid, you are missing out on some serious mental relief. Adult coloring books are a perfect self-care gift for coworkers or a gift for teachers because they're cute but still affordable.
Something about a fresh set of markers and putting all your attention on coloring within the many, intricate lines is soothing for your mind. The designs are of course, more elevated than you would expect in a children's coloring book.
You can expect designs like highly detailed animals or geometric patterns. Coloring books along with markers or pens are a great self-care gift basket idea as well.
Best Self-Care Gifts for Foodies
9. Cooking Classes
Whether you're a total beginner or looking to boost your culinary skills, cooking classes near you are a useful self-care gift to give yourself or a loved one. Honoring your body with nourishing but delicious food is the ultimate display of self-love!
Learn something new or try cuisine from a different part of the world when you sign up or cooking classes in Los Angeles, cooking classes in Chicago or cooking classes in Atlanta. You can also sign up for online cooking classes to learn new dishes in the comfort of your home.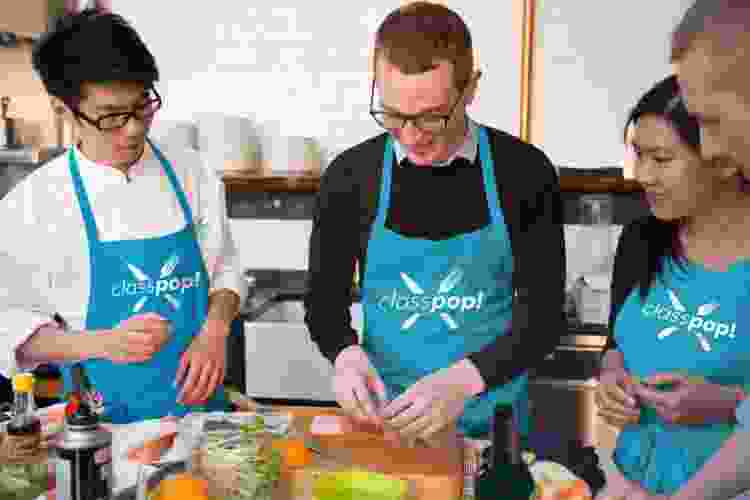 10. Bath Tub Wine & Cheese Tray
If you know someone whose ideal form of self-care involves good snacks, this bathtub caddy tray is a great self-care gift. They can soak in the bubble bath while this caddy holds up an ice-cold or steaming hot beverage, a snack and maybe even their iPad or a good book.
11. CBD Gummies
Take a chill pill — or in this case, a chill gummy. Give CBD edibles as a gift for a sweet way to help them de-stress. They could also mix up a chill drink with some CBD tincture.
This self-care gift is a powerful tool for relaxation that can help ease anxiety and help you sleep. Take it alone or mixed with hot tea or a sparkling beverage.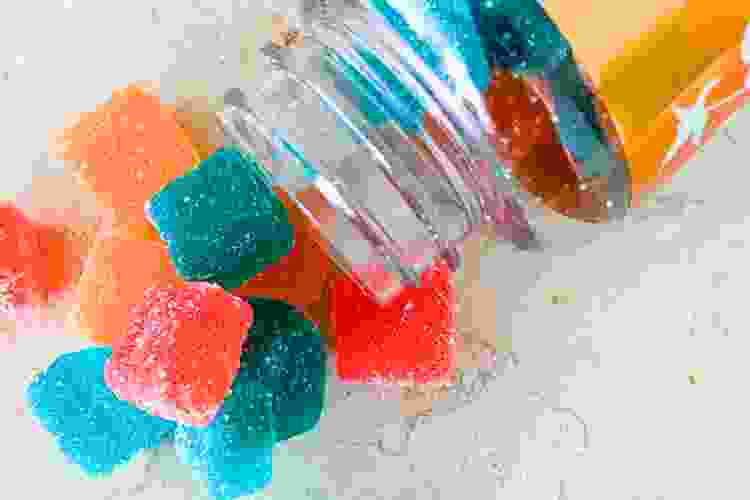 12. Gourmet Tea Gift Box
The original way to take a moment and relax was to sip a cup of tea. For the tea lover in your life, a gourmet tea box is the ultimate self-care gift.
Complete with honey and a selection of teas and cookies, it has everything they need for a sweet moment to themselves. This set is a thoughtful gift for employees or a relaxing gift for nurses.
13. Blooming Tea Set
A palate for good food usually means an affinity for tasty beverages as well — gift a Blooming Tea Set from Teabloom for anyone who might enjoy a warm cup of tea in the evening to unwind.
This self-care gift turned food lover's dream gives anyone the ability to make a soothing pot of tea, along with tea, tea cups and even candles for an extra relaxing touch. Choose from soothing chamomile or peppermint to wind down or opt for Earl Grey or green tea to add some pep to your step.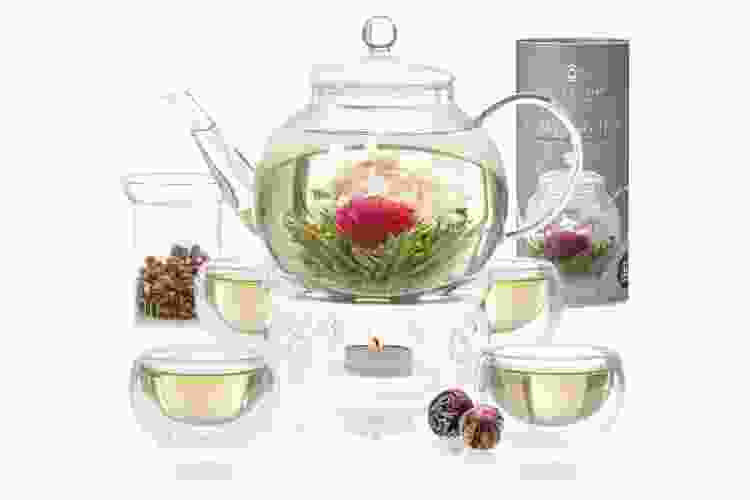 14. Spiceology Set
If putting together a flavorful home-cooked meal is your way of taking care of yourself, then you'll love a Spiceology set. This useful gift can include as many of these pre-made dry rubs and seasonings as you would like.
Available in miniature or full-size, tantalizing flavors like cowboy crust, Jamaican jerk or Tandoori glory will inspire you to whip up something fantastic, with no need to worry about mixing your own spices.
Best Mental Health Self-Care Gifts
15. Fitness Dance Classes
Exercise is one of the more popular and effective forms of self-care when it comes to regulating your emotions and building resistance to stress.
Sign up for fitness and workout dance classes near you and invite a friend or your partner for an easy and entertaining self-care gift that will boost your physical and mental health.
From yoga and pilates to learning to tango, hip hop and more, keeping your body guessing and getting your blood pumping will leave you feeling invigorated.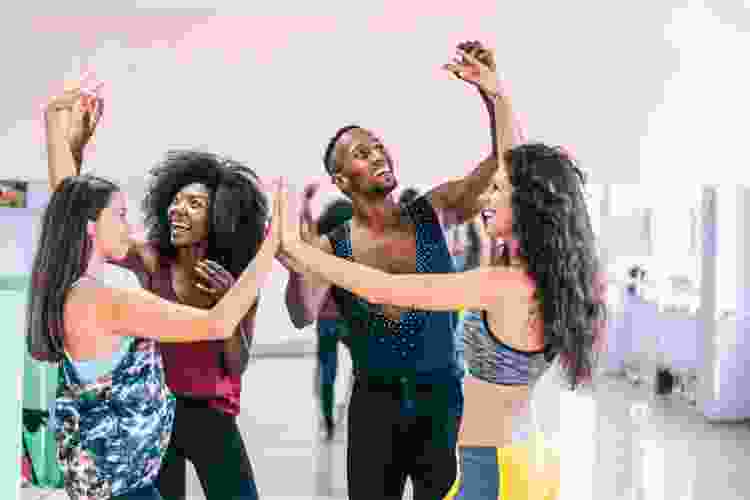 16. Headspace Subscription
Sometimes the best way to reduce stress is to become more resistant to experiencing it in the first place. Meditation can feel like work in the beginning, but this incredible self-care practice is the key to many people's success.
Often described as "the only quiet part of the day" by someone with a hectic schedule, give the gift of a peaceful mind with a Headspace subscription, aka the ultimate mental health self-care gift.
Wake up with a quick 10-minute session or fall asleep faster with an evening wind down, this is one of the most powerful relaxation gifts available.
17. Promptly Journals
Journaling has been around for many years and is a practice often recommended by highly successful or mental health professionals as a way to process your thoughts and keep track of things.
These beautiful Promptly Journals are a thoughtful self-care gift, sympathy gift or even a gift for your boss. Journaling is a quick, easy habit that just might become the best part of your day.
Each journal, whether for self-love, anxiety or even mourning a loved one, comes with thoughtful prompts to help guide your writing.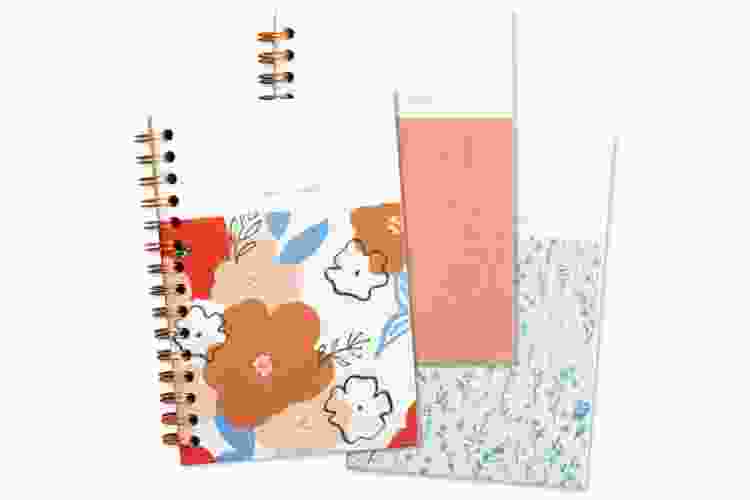 18. Positive Affirmation Gifts
Add a little punch of positivity with these positive affirmation self-care gifts from Zazzle. A cute phone case that reminds you to be brave, a guided journal to help you be more grateful or just a shirt that makes you happy, there are so many great options to choose from.
A lot of these items make great stocking-stuffer Christmas gifts for teens or favorite things gifts.
19. Mental Health & Wellness Audiobooks
Sometimes learning more about a subject will spark your interest and you'll find yourself with a new passion. Make education easy with mental health & wellness audiobooks so you or your loved ones can soak up knowledge on the go.
Learning something new is great for your brain, so challenge yourself to listen to at least one new audiobook every month. Listen in the car or while on a walk and watch your life transform.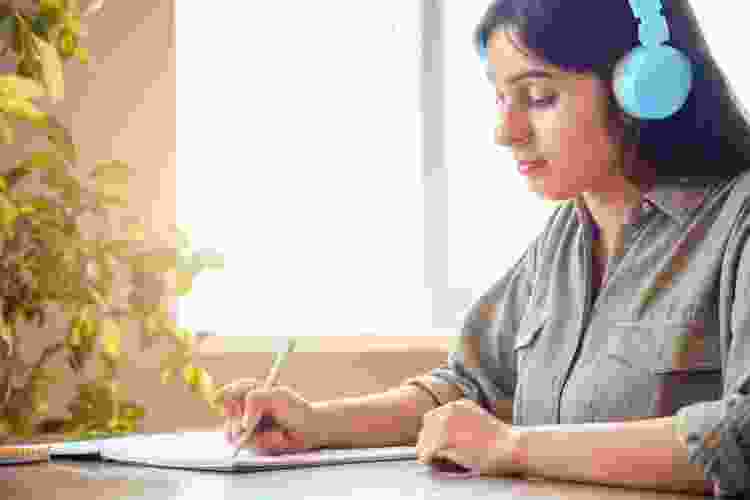 20. Aku Ball
This spiky ball may look like a torture device at first glance, but it's actually an effective self-care tool for mental health. Perfect for the friend who works from home or is on their feet all day, this little ball is a great tool for increasing blood flow and relaxing tight muscles.
Breathe through the temporary discomfort just as you would in a yoga class, knowing that relief is on the other side.
21. Hatch Bedside Sleep Guide
Getting adequate rest is an essential aspect of mental health, as is developing a routine. This Hatch bedside sleep guide has become the must-have alarm clock of the year. Mimicking the morning sunrise, it makes getting out of bed a joy, especially in the winter months when the real sun may be nowhere to be found.
Rising slowly, and at the same time each morning keeps your body feeling good. This self-care gift can help anyone with the first step in a productive and rejuvenating morning routine.
While an alarm clock might not seem like the most exciting luxury self-care gift, once you try this one you will understand why it's so popular.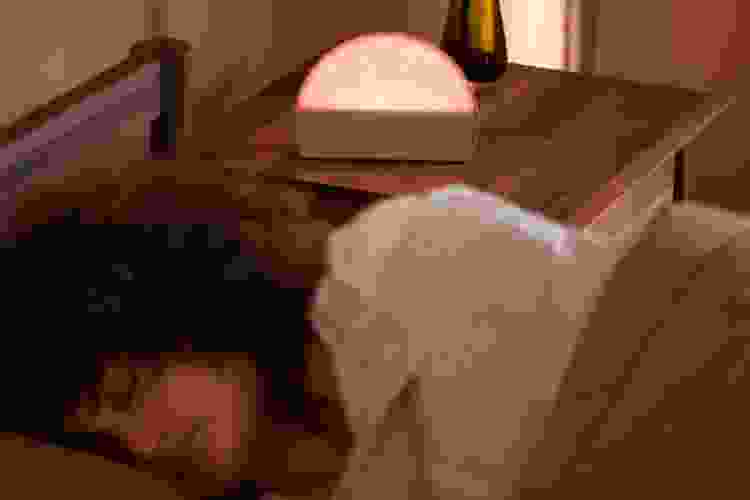 22. White Noise Machine
Know someone who struggles to get good rest? Getting a good night's sleep is crucial in taking care of yourself. A white noise machine is a useful gift that can improve sleep for many people. With soothing sounds like a babbling brook or straight-up white noise, it will lull you to sleep.
Luxury Self-Care Gifts
23. Cozy Earth Bath Robe
Take your at-home spa day to the next level with Cozy Earth bath robes. This plush self-care gift is perfect for getting ready or just lounging. Available in all different colors and weights with material like ultra-soft bamboo or luxurious waffle knit, you can't go wrong with gifting a fresh robe.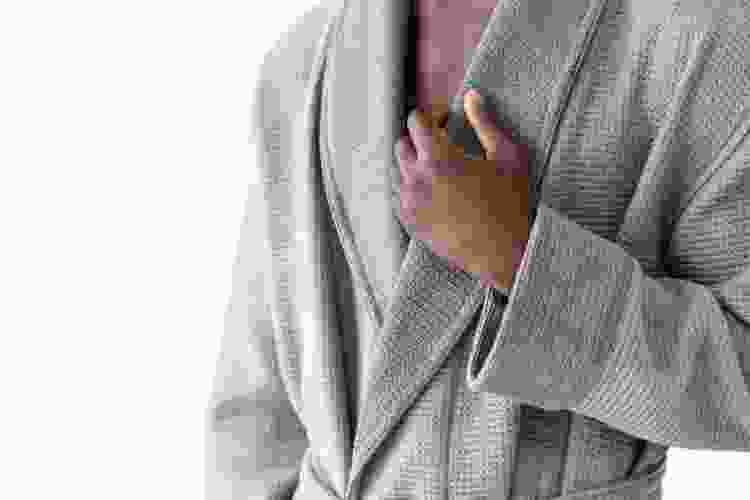 24. Bearaby Weighted Blanket
This luxurious self-care gift will take naps to the next level. The Bearaby weighted blanket is available from 10 pounds to 25 pounds in a variety of colors and will convert anyone into a nap lover.
Adequate rest is essential to your body's ability to fight stress and keep a strong immune system. Give the gift of amazing naps with this chunky knit blanket. It also makes for an easy Mother's Day gift.
25. Scentbox Subscription
For the lady in your life who loves to try new perfumes, a Scentbox subscription is the best self-care gift. Choose from over 850 designer fragrances and select one or two fragrances to try each month.
Shipped in small sample sizes, she can try hundreds on her quest to find her favorite. There's something so luxurious about smelling nice. Plus, this gift under $50 is super affordable and useful.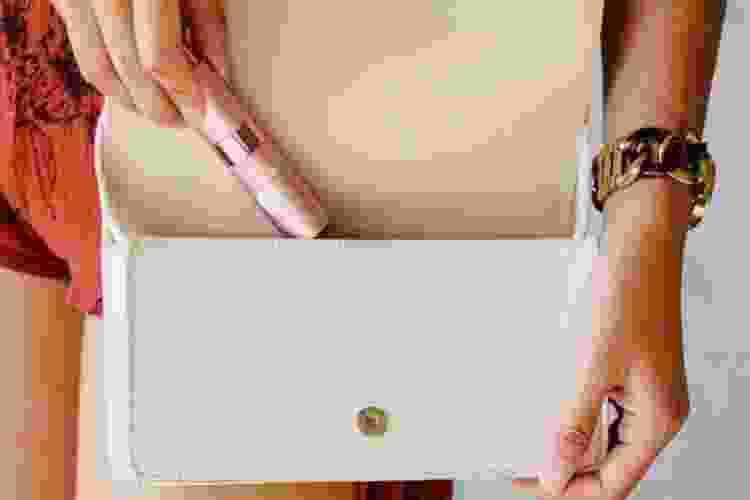 26. Alo Yoga Diffuser
Turn your bathroom, office or living room into a zen spa space with this Alo Yoga diffuser. This self-care gift will turn any room into a peaceful place, complete with a soft mist of essential oils wafting through the air.
It is perfect for elevating a home yoga practice or meditation room. Wondering what should I gift myself on my birthday? This is a luxurious but useful place to start adding more peace to your life.
27. Stitch Fix Gift Card
Retail therapy is a favorite way to de-stress for a lot of women. Give her the gift of a new wardrobe with a Stitch Fix gift card. Personal stylists will ask her a few questions about her style and preferences before sending over a bunch of great options. Ever heard of the expression "dress well, test well"? Putting on a fabulous outfit just makes you feel good!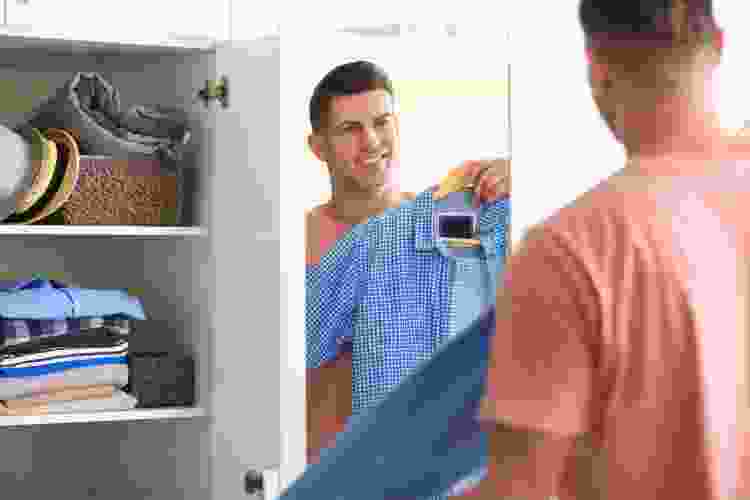 28. Infrared Sauna Blanket
The typical at-home spa routine likely consists of a manicure/pedicure, a long shower and maybe a hair or face mask. Take things up a notch with this infrared sauna blanket, the ultimate self-care gift this year.
This one is a bit spendy, but the benefits of a sauna are numerous. Plus, you're worth it! Warm up in the cold winter months or use it year-round to boost collagen production and help with lymphatic drainage.
29. Luxury Massage Gun
This miniature massage gun is one of the best self-care gifts out there for anyone who has tense muscles. Most people love a relaxing massage at a spa, but they can be expensive and it's not practical to get one every single day.
Investing in a Therabody luxury massage gun gives the gift of a massage anytime, anywhere.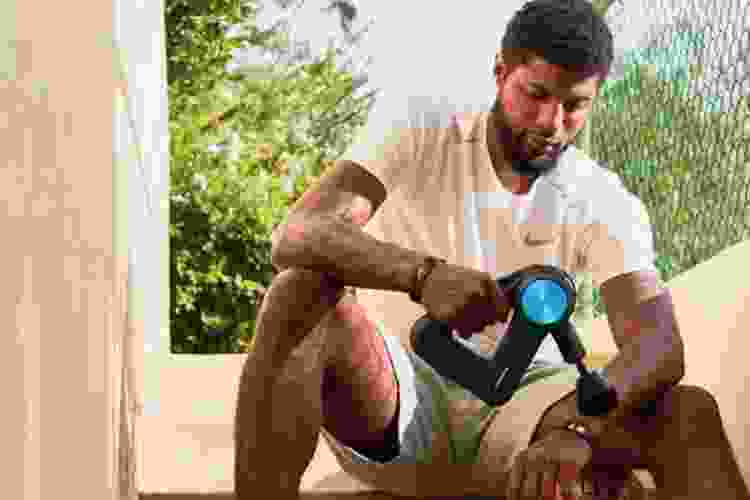 Self-Care Gifts for Employees & Coworkers
30. Kitsch Ice Roller
This TikTok trend is anything but a fad. Ice rolling is the hottest thing in self-care gifts right now so buy a roller for yourself and one for your desk buddy.
This isn't just a women's self-care gift — anyone can soothe a puffy, swollen face with this convenient and affordable Kitsch ice roller.
31. Warmies Slippers and Eye Masks
Give the gift of softness with Warmies slippers and eye masks. For many, self-care is all about relaxing and resting, whether with a nap or cozied up with a good book.
These heated, soft slippers, eye masks, wraps and even cute stuffed animals ensure cozy warmth and peaceful dreams. Available in an array of colors and styles, this gift is suitable for anyone.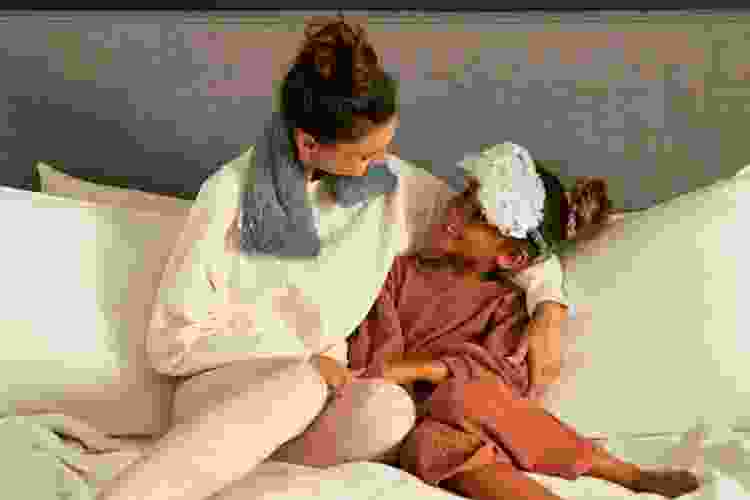 32. Office Slippers
If you're someone who has ever worked in an office building, you know your feet can end up frozen before the day is done. Treat your coworker or deskmate to a pair of office slippers for a self-care gift on the go.
The rubber sole makes them suitable for walking around more than just the house. Keep them at work under your desk for when your toes get chilly.
33. Modern Sprout Glow & Grow Kits
Modern Sprout Glow & Grow kits are a cute gift for coworkers or teachers because they can be displayed and enjoyed right on a desk.
First, your loved one can enjoy a lightly scented candle that once it burns down, becomes the perfect tiny pot for a basil plant, aloe plant or a patch of colorful daisies.
Candles are great for relaxation while growing a plant, even a tiny one, can give you a sense of accomplishment in caring for something and helping it thrive.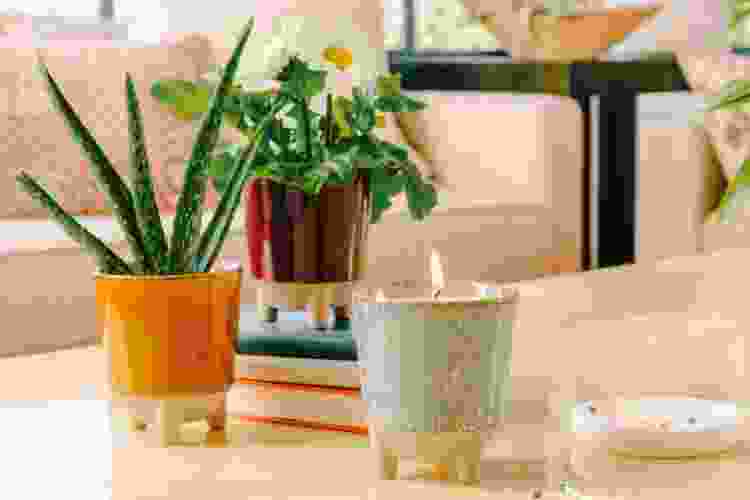 34. Total Meditation Book
If your coworker loves to unwind with a good book, Total Meditation by Deepak Chopra M.D. is a great self-care gift to satisfy a bookworm and enlighten them with a potentially new topic.
The book dives into everything about meditation and how to begin adding it to your life. It's an easy read that's full of practical tips to make your life better.
Best Self-Care Gift Baskets
35. DIY a Personalized Gift Basket
If you know someone going through a stressful time in their life, build them a nice little self-care gift basket complete with all the items you know they love to relax with.
Hydrating undereye patches, their favorite comfort foods and maybe a good book or a cozy pair of slippers. It's the little things (and a personal touch!) that go a long way.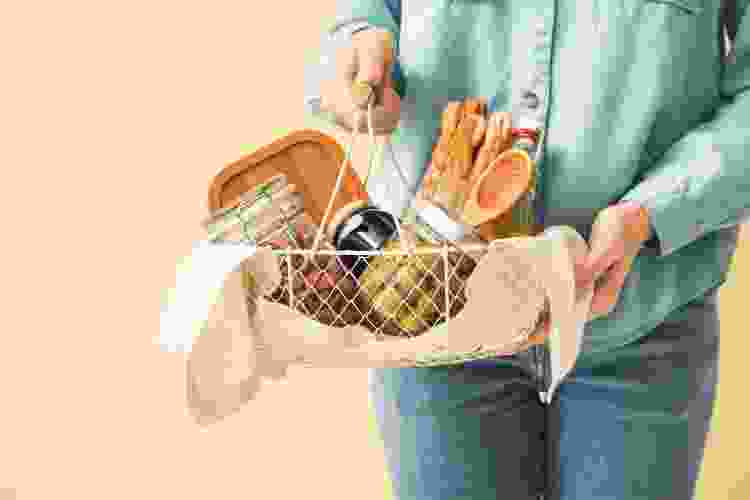 36. Harry & David Self-Care Gift Box
No one does a gift box quite like Harry & David, and this self-care gift box is no exception. Complete with everything you need for a chill night at home, it makes a great gift to yourself or for a friend.
The box features a cute eye mask, fuzzy blanket, aromatherapy candle and a handful of other goodies. Sometimes a relaxing night alone is the solo date idea of your dreams.
37. Therabox Gift Subscription
This self-care gift subscription from Therabox brings a new theme to self-love every month. Featuring skin care products, candles and other useful items like a relaxing pillow mist or journal, you'll be excited to open the box each month and see what you got.
Take the work out of creating a gift basket and send one of these already curated boxes instead.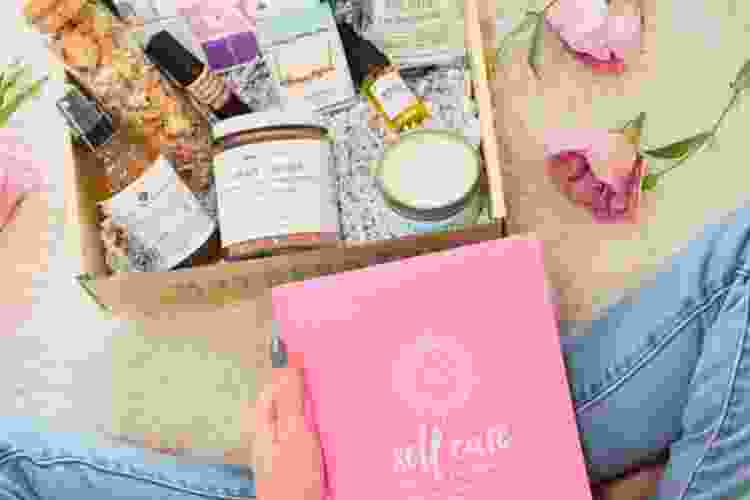 You don't need a special occasion like a birthday or holiday to give any of these amazing self-care gifts. Loving yourself should be a year-round thing! Encourage your loved ones to take some time for themselves when you give them any one of these items.
From writing in a daily journal to lighting a scented candle or cooking a nutritious meal, self-care takes many forms and they all serve a purpose. What are self-care products?
Chances are good when you step into a boutique, drug store or even your local grocery store you will be bombarded with items begging to be compiled in a self-care gift basket, like essential oils, CBD gummies or an ultra-nourishing chapstick. Feel inspired to take care of yourself every day or every week.
Taking little moments to de-stress, even if it doesn't get rid of your stress completely, makes it more manageable. And with all the fun and relaxing ways to do that, there's no reason not to start.
For even more fun gift ideas, check out other experiences happening on Classpop!