Top 63 Unique Mother's Day Gift Ideas
Published on Apr 8th 2022
| 0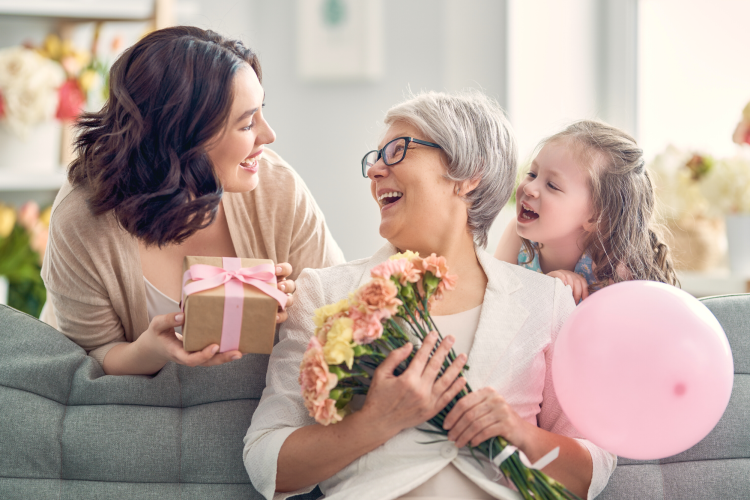 How do you find unique Mother's Day gifts for 2022 that are as special and meaningful as she is? When you want to find unique Mother's Day gifts for your wife, mother or grandmother that go beyond candles, cards or flowers, searching for just the right idea can become overwhelming.
How do you choose unique Mother's Day gifts for friends, mothers, grandmothers, aunts and other important women in your life that show her how much you care?
Whether she is a gardener or foodie, loves new experiences or enjoys the simple things, there are dozens of creative and memorable gift ideas that can help you show her how important she is.
So, what is a special gift for Mother's Day? From handcrafted do-it-yourself gifts to personalized presents and experiences, we have collected the top 63 unique Mother's Day gift ideas to inspire you as you celebrate the special women in your life.
Jump to Section
Best Mother's Day Gifts for Foodies
1. Cooking Classes
Cooking classes are unique Mother's Day gifts that are great for moms who love to cook or explore new cuisines.
Choose a cuisine or technique she is interested in from mastering the air fryer or crafting crispy potstickers with cooking classes in St. Louis to discovering international cooking styles with cooking classes in the Bay Area.
She can learn how to make sushi by hand and practice fine dining techniques with cooking classes in Ft. Lauderdale or take on a variety of new skills and flavors with cooking classes near you.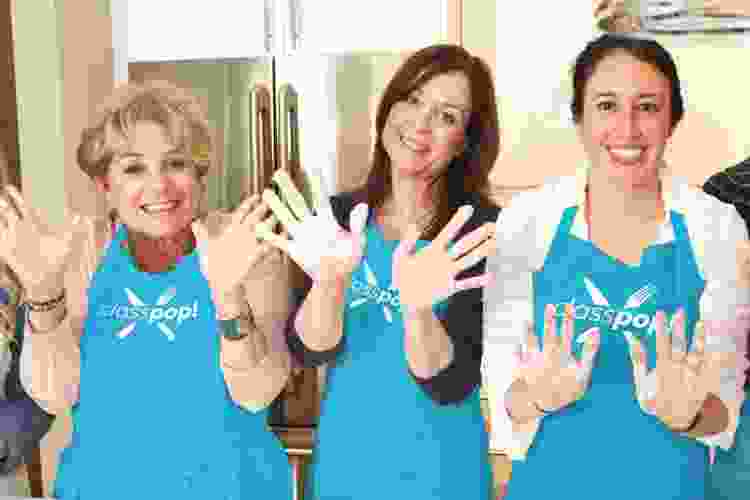 2. Online Cooking Classes
If you can't find a cooking class in your area, or if mom prefers to cook in the comfort of her own kitchen, online cooking classes are unique Mother's Day gifts that offer a way to practice new skills and styles without having to leave the house.
3. Wine Subscription
Subscription boxes are a fun and unique Mother's Day gift idea that allows her to try different products and find new favorites. Foodie moms might enjoy sampling varieties of wine each month from a specially selected wine subscription and pairing them with their favorite ingredients and meals.
4. Food Box Subscription
With curated boxes featuring everything from international snacks to gourmet cheese selections, food box subscriptions are unique Mother's Day gifts perfect for foodies. Select a box that suits her tastes so she can discover new favorites with each box.
5. Brewery, Distillery or Winery Tour
Explore and imbibe with the unique Mother's Day gift of a brewery, distillery or winery tour.
Breweries, distilleries and wineries often offer tours of their facilities (sometimes with free samples!) that are a fascinating look into how these libations are created. Following the process from harvest to fermentation to final product builds an appreciation for these delightful beverages.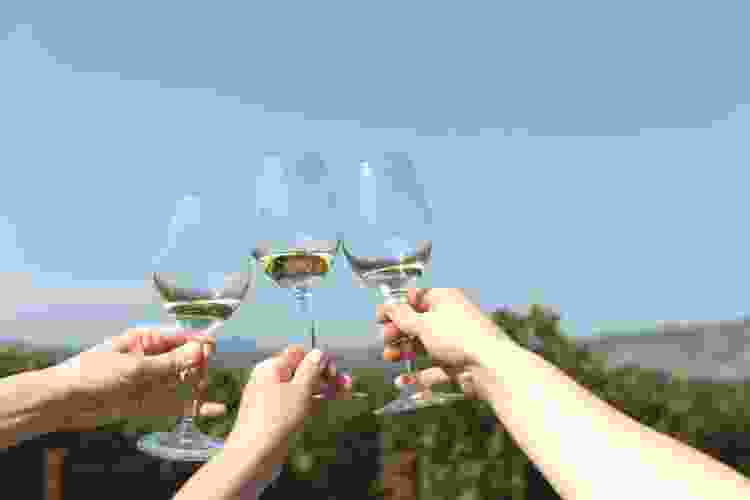 6. Cuisinart® Stand Mixer
For moms who love to cook, the Cuisinart® 5.5 Qt Stand Mixer is a unique Mother's Day gift that opens up a world of culinary possibilities.
With a splash guard, chef's whisk, dough hook and flat paddle as well as additional accessories available to add on such as a pasta maker, this multifunctional mixer will have her preparing doughs, breads, fillings and toppings with ease.
7. Food Tour
With the unique Mother's Day gift of a local food tour, she can explore the city while enjoying delicious bites along the way. She will discover hidden gems and hotspots while strolling through town learning about local history and gaining a new perspective of the city.
8. Cookbook
Does your foodie mom have a favorite celebrity chef or style of cuisine? Pick out a cookbook that will inspire her culinary creativity for a unique Mother's Day gift.
Best Mother's Day Gifts for Artists
9. Painting Classes
Painting classes are unique Mother's Day gifts for creative ladies. Explore painting classes near you and online painting classes to find the perfect unique Mother's Day gifts wherever she lives.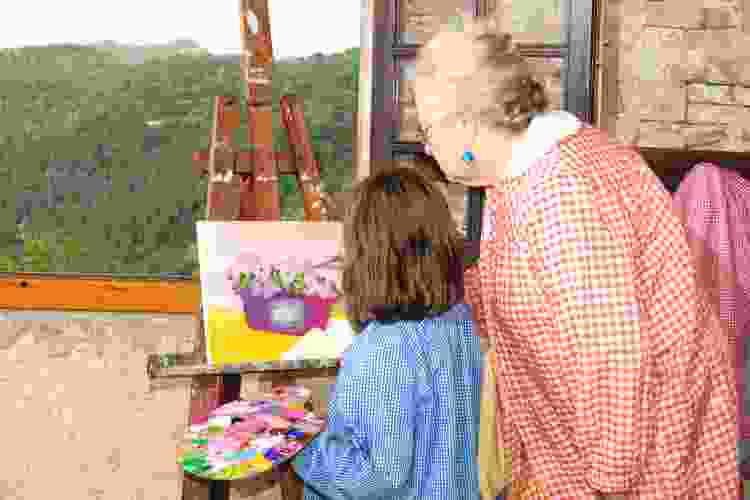 10. Dance Classes
Get her moving with the unique Mother's Day gift of dance classes. From ballroom dancing to dance fitness, there are styles and sessions available for every interest and experience level.
Learn the two-step with dance classes in Colorado Springs, practice bollywood style or belly dancing with dance classes in Orlando or bring the kids for a mommy and daughter day with dance classes in Los Angeles. Explore the variety of lessons available with dance classes near you.
11. Online Dance Classes
For another truly unique Mother's Day gift, a wide variety of online dance classes are available to learn unique styles such as Afro-Caribbean dance and the regal styles seen in the manors of Bridgerton.
These interactive classes open up a world of possibilities to explore everything from ballet and barre to swing and rumba.
12. Photography Classes
Women who love collecting photos might enjoy the gift of photography classes. Whether she is a beginning photographer or interested in expanding her skills, there are a variety of in person and online photography classes available that make unique Mother's Day gifts.
13. Music Lessons
Tap into her musical talents with the unique Mother's Day gift of music lessons. Has she always wanted to learn how to play guitar or have a dusty keyboard sitting around the house that she has forgotten how to play? Music lessons are a great way to learn a new instrument or fine tune her skills.
Best Mother's Day Gift Ideas for Wife
14. Virtual Wine Tastings
For a romantic, unique Mother's Day gift for your wife, invite her to discover the fine points of wine tasting as she sips and samples with virtual wine tastings.
With this unique Mother's Day gift, you both will explore different varieties of white or red wine from around the world or learn how each type of wine pairs with different cheeses or cuisines.
15. Online Mixology Classes
Creative moms who enjoy a signature cocktail will love online mixology classes. With this unique Mother's Day gift, she can learn how to combine fruits, syrups or bitters with different spirits to create one-of-a-kind drinks with the guidance of a mixologist.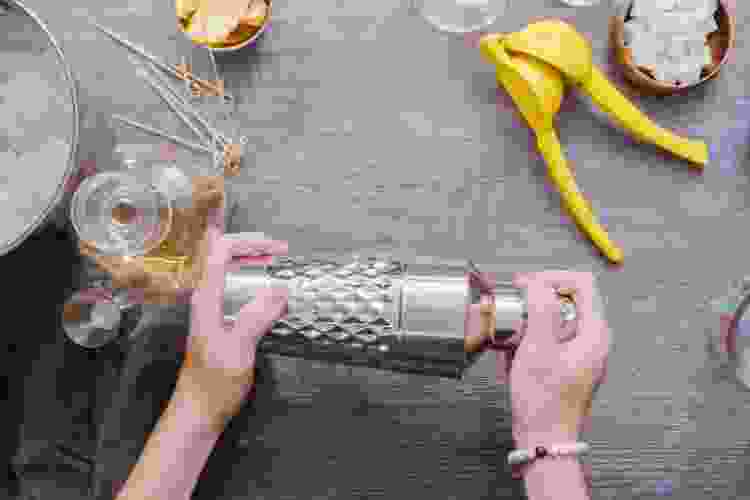 16. Spa Day
Treat your wife with the unique Mother's Day gift of a spa day planned just for her. There are few things more luxurious than a day of pampering at the spa. Splurge on a spa package of massages, facials and manicures or choose the services she enjoys the most.
Best Mother's Day Gifts From Daughter
17. Yoga Class
With the unique Mother's Day gift of a yoga class, she can work up a sweat while calming the mind. Choose a relaxing class focused on gentle stretching and breathing or a steamy hot yoga class for deep stretching and toning.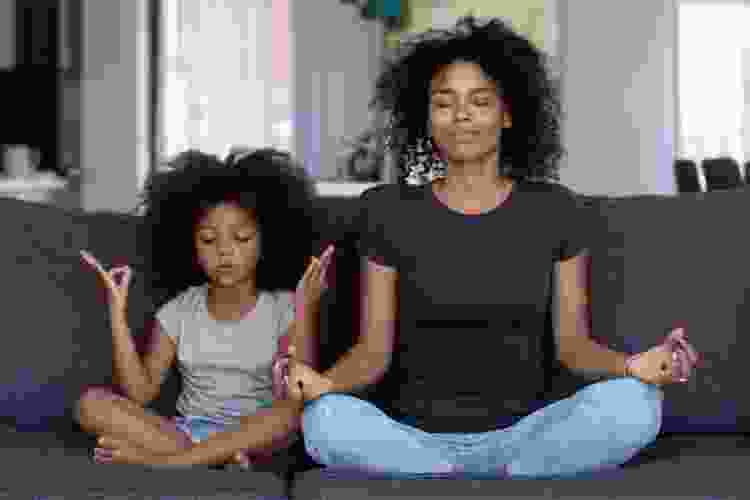 18. Silk Pillowcases
Give the gift of a good night's sleep with a silk pillowcase. These unique Mother's Day gifts for your wife will let her sleep soundly and comfortably while protecting her skin and hair.
19. Cozy Robe
Sometimes seemingly commonplace items become quintessential favorites. A luxurious, high-quality robe is a unique Mother's Day gift that can transform her morning or evening routine into a cozy and cherished time of day.
20. Journal
This unique Mother's Day gift gives her an opportunity to organize and express her thoughts, plans and dreams. Choose from a guided journal or a journal of classic blank pages for her to fill with her hopes or favorite memories.
Best Mother's Day Gift Ideas for Grandma
21. Online Trivia Games
Keep grandma's mind sharp with online trivia games that are a fun way to test the knowledge she has earned over the years in a variety of topics while enjoying a unique and memorable gathering with friends or family.
22. Virtual Game Nights
Bring the family together no matter how far apart they live with virtual game nights. With this unique Mother's Day gift idea, entertaining hosts challenge groups to games of bingo, trivia or game show style showdowns for an event full of laughter and fond memories.
23. Sewing classes
Sewing has seen a resurgence of interest over the past several years with everyone from survivalists to cosplayers learning this helpful skill.
Whether she is a beginner who would like to learn how to stitch a hem or sew on a button or an advanced seamstress interested in practicing with new techniques or equipment, sewing classes are unique Mother's Day gift ideas for grandma.
24. Knitting or Crochet Classes
Knitting and crochet are relaxing hobbies that challenge her dexterity and keep her mind sharp. With fun patterns and cozy yarns, she can create hats, mittens, scarves and even stuffed animals and warm blankets with knitting or crochet classes.
25. Art Classes
Encourage grandma to express her artistic side with art classes. She can try out techniques from watercolor or oil painting to sketching or drawing with this unique Mother's Day gift.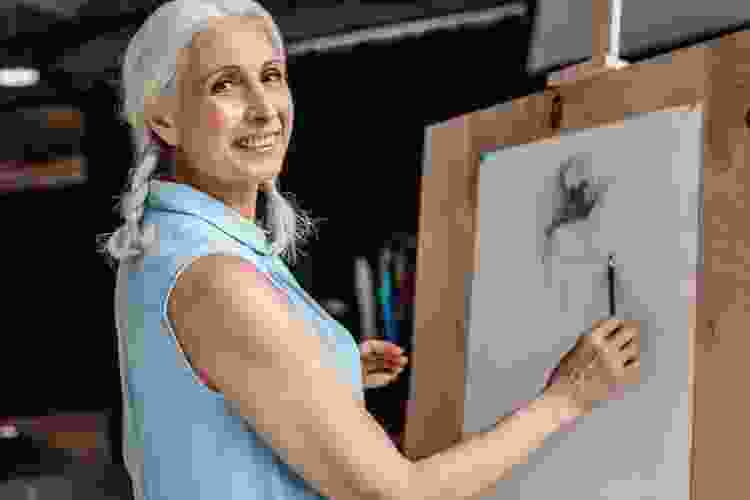 26. Genealogy kit
For a unique Mother's Day gift that the whole family can enjoy, give grandma a genealogy kit. Trace your family's roots and discover lost relatives or surprising stories from your family's history.
Best Mother's Day Garden Gift Ideas
27. Virtual Flower Arranging Classes
If you're wondering, "What can I get instead of flowers for Mother's Day?" Well, Moms who love plants might enjoy trying out the unique hobby of flower arrangement.
She can learn how to prepare fresh, bountiful bouquets and floral centerpieces or create elaborate floral crowns with virtual flower arranging classes.
28. Visit a Botanical Garden
Gardener moms would love a visit to the local botanical garden as a garden gift. She can learn about native plants and exotic species while basking in the beauty of nature with this especially unique Mother's day gift.
29. Herb Garden
These unique gifts for Mother's Day are especially thoughtful for moms who love to both garden and cook.
Gather a collection of herbs such as basil, dill or lavender to create an herb garden for the kitchen, patio or yard. From a small set of DIY containers to elaborate hydroponic garden set ups, a nearby herb garden lets mom infuse her home and/or cooking with the bright aromas and flavors of fresh herbs.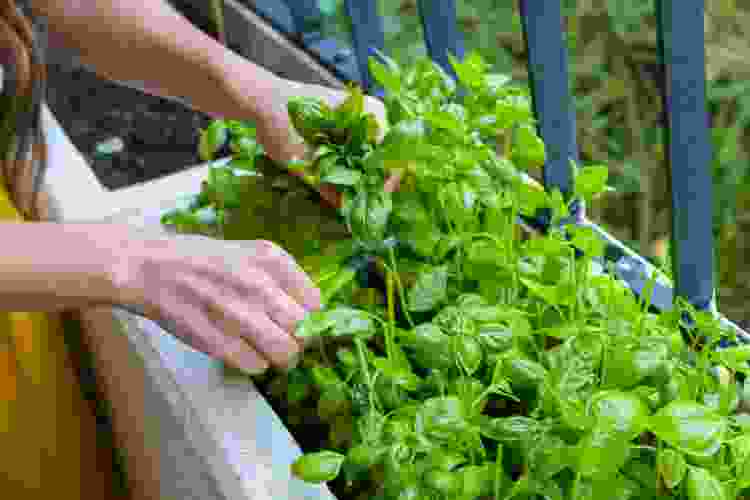 30. Community Garden Plot
This unique Mother's Day gift for gardeners keeps on giving season after season. A community garden plot gives mom her own space to grow herbs, flowers and vegetables while meeting new friends and learning from fellow gardeners.
31. Garden Tools
A unique Mother's Day gift for gardener moms could include specialized tools and equipment to help her garden grow.
From a high-quality pair of garden gloves or a handy multi-tool to a soil testing kit or wide-brimmed hat to protect her from the sun, thoughtfully selected garden attire or tools are unique Mother's Day garden gifts that are perfect for plant-loving moms.
Best Mother's Day Gift Card Ideas
32. Classpop! Gift Cards
Can't decide which experience your mom, wife or grandma would love the most? Let her choose with Classpop! gift cards.
With a broad catalog of classes and experiences, she can use her Mother's Day gift cards to try out a new hobby like photography or flower arranging or enjoy fun and unique experiences with friends or family.
Challenge her detective skills while unraveling riddles and clues in a virtual escape room or explore the world in a whole new way with virtual scavenger hunts with this unique Mother's Day gift card.
33. Acting classes
Make mom the star of the show with a gift card for acting classes or online acting classes.
Even if she doesn't have aspirations of being the next film sensation, acting classes offer an unexpected way to explore beyond her comfort zone, tap into different emotions and meet new people.
Lifehack explains some of the benefits of acting classes even for non-actors, including improved communication skills, self-awareness, confidence and adaptability!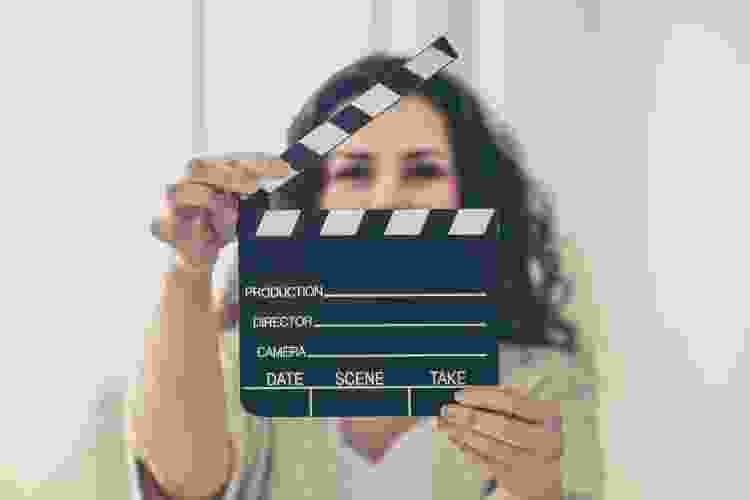 34. Language Classes
Whether preparing for an international trip, connecting to her heritage or checking an item off of her bucket list, gift cards for language learning classes are thoughtful and unique Mother's Day gifts.
From Spanish, Arabic or Chinese to American Sign Language, learning a language challenges the mind while you explore communicating in a new way.
35. Restaurant
Treat mom to dinner with Mother's Day gift cards to her favorite restaurant or somewhere she has been wanting to try, but might not go on her own. Make the gift card extra special by pairing it with a list of recommended dishes she might like to try.
36. Coffee Shop
Coffee loving moms will appreciate a gift card to her favorite local coffee shop. Don't forget to add a little extra so she can enjoy her favorite add-ins like flavored syrups, non-dairy milk or double espresso.
37. National Park Pass
The America the Beautiful National Parks and Federal Recreational Lands Annual Pass is a unique Mother's Day gift that encourages her to explore the beauty of the great outdoors from Yosemite to the Adirondacks.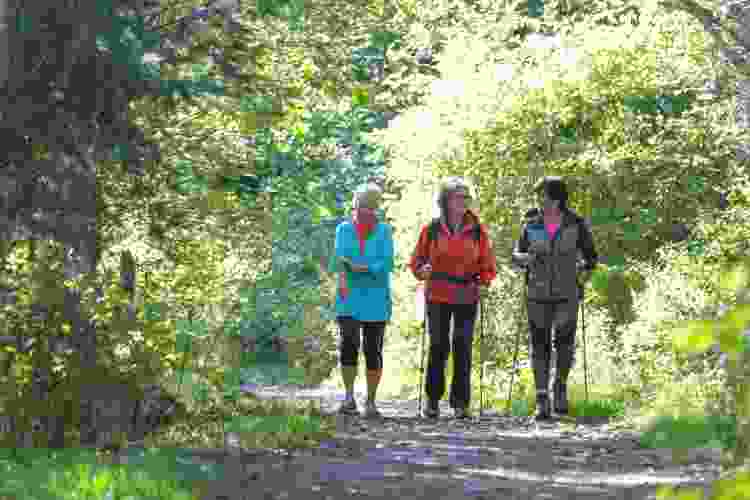 DIY Ideas for Mother's Day Gifts
38. Woodworking Classes
Art classes are great DIY ideas for Mother's Day gifts, whether you take the class yourself to learn how to make personalized gifts or invite mom to learn a new hobby or skill. Woodworking classes teach you how to hand craft personalized wooden pieces of art while learning useful skills.
39. Glass Blowing Classes
Impress with personalized glass blown gifts from stunning ornaments and decorations to bowls and vases with a glass-blowing class.
40. Drawing Classes
Sharpen your drawing skills to create DIY art for mom or channel her creativity with the gift of drawing classes. Find in-person classe through your local craft store or community center or learn virtually with online drawing classes covering topics and techniques from illustration to portraits.
41. Calligraphy Classes
Practice the art of elegant handwriting with calligraphy classes. Write a letter to mom in flowing script or prepare personalized stationery with your new skill. You can also invite mom to learn this aesthetic craft for a unique Mother's Day gift.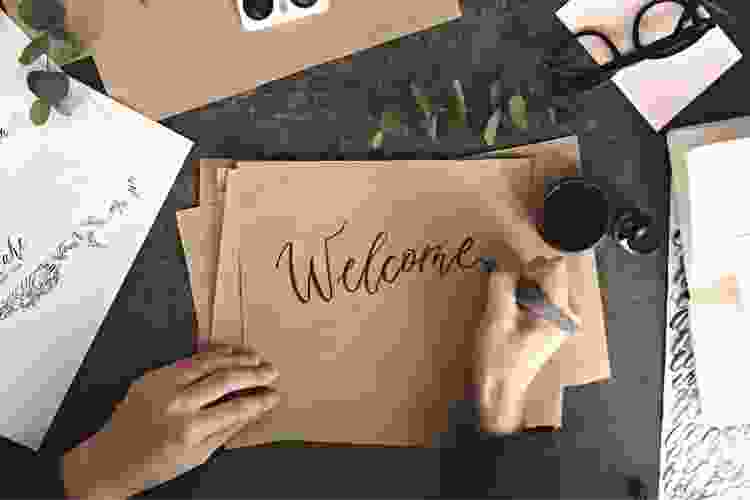 42. Scrapbooking Classes
Transform those piles of photos and mementos into an organized display of memorable moments, vacations or celebrations with scrapbooking classes.
43. Collage Classes
Create modern art pieces personalized for mom with collections of photos, colors and patterns in a collage class. Explore different types of collage from paper to digital while practicing this fun, mixed media technique.
44. Photo Album
Organize those stacks of pictures into photo albums for a keepsake Mother's Day gift that she will enjoy for years to come.
45. Family Photo Shoot Day
Gather the family for a day of shooting fun or formal family photos. Have a friend be your photographer or hire a professional. These special photos will be unique Mother's Day gifts that mom can proudly display on her wall or mantle.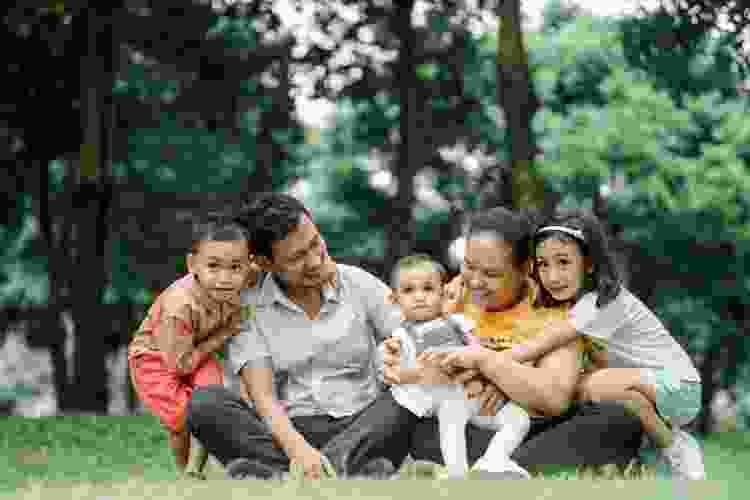 46. Coupon Book
Make Mother's Day special without spending money with DIY gifts like a personalized coupon book. Include homemade coupons for anything from free hugs or helping around the house to family movie night or an uninterrupted nap.
47. Video or Photo Slideshow
Surprise her with the unique Mother's Day gift of a video or photo slideshow. Edit together special moments to create a personalized digital collection of beloved memories.
48. Mix Tape Playlist
Organize a collection of her favorite songs to create a unique Mother's Day gift that she can enjoy over and over again. Make a digital playlist to share or go retro with a personalized CD.
Personalized Mother's Day Gifts
49. Pottery Classes
Inspire mom's creativity with the unique Mother's Day gift of a pottery class.
She can personalize unfinished pieces by turning it into her own work of art with pottery classes in Boston, relax with friends while spinning clay in pottery classes in San Diego, learn new sculpting techniques with pottery classes in San Francisco and explore a variety of styles and skills with pottery classes near you.
You can also try out a pottery class to make unique, personalized gifts for mom yourself!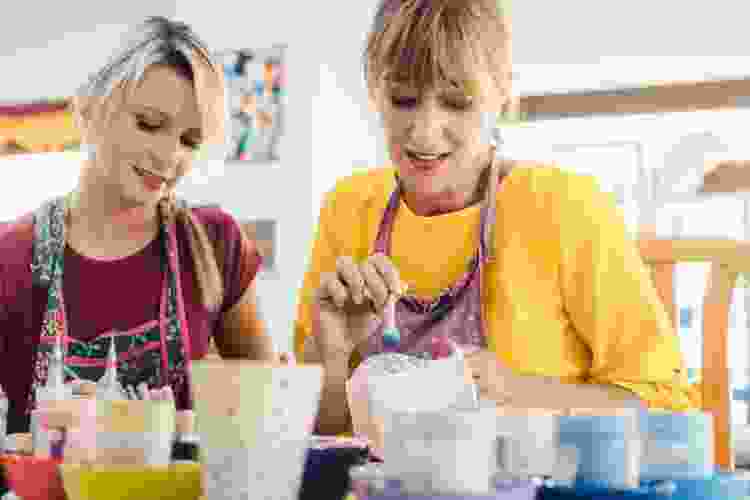 50. Jewelry Making Classes
Create personalized pieces of wearable art with jewelry making classes. Incorporate her favorite metals and gems, her birthstone or significant charms into custom jewelry for a unique Mother's Day gift.
51. Museum or Gallery Membership
Moms that love to support history or the arts might appreciate a membership to her favorite museum or gallery. This unique Mother's Day gift supports the organization while often offering special member benefits.
52. Celebrity Greeting
For a unique Mother's Day gift she will not soon forget, give mom a personalized celebrity greeting from her favorite movie or television star, comedian, athlete or musician. Celebrities on platforms like Cameo will record messages or even join a one on one call for a special greeting.
If you're wondering, "What is the best surprise gift for Mom?" a video message from her favorite celebrity might just give her the surprise of her life!
53. Personalized Gift Basket
These unique gifts for Mother's Day are easy to make and can be personalized just for her. Gather a collection of mom's favorite things for a unique Mother's Day gift sure to bring a smile to her face.
Choose a theme such as snacks, plants or spa day and fill her basket with sweets, scents, lotions, candles and more.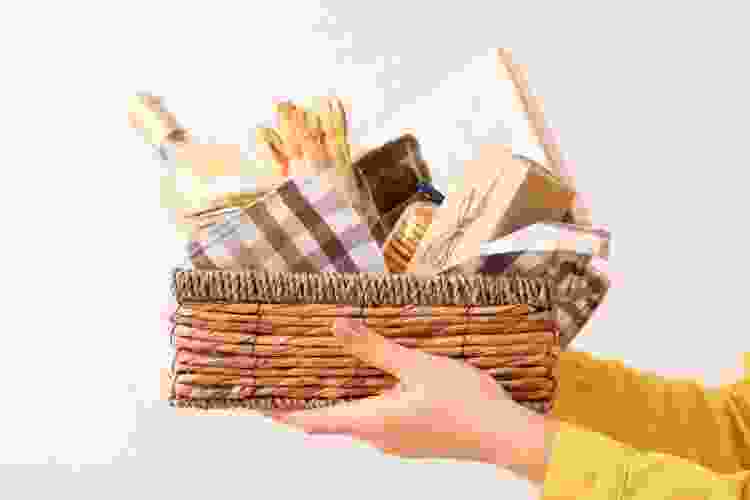 Simple Mother's Day Gifts
54. Paint and Sip
Invite mom to relax and get creative with paint and sip. She can enjoy a glass of wine while painting along with friends during this unique Mother's Day gift experience. Explore paint and sip in Sacramento, paint and sip in San Diego, paint and sip in Boston, or paint and sip near you.
55. Book a Day Cruise
If she lives near a body of water, rent her a boat for the day! She can lounge on the deck with family or friends while cruising through the day. For moms who might want to imbibe, make it a booze cruise with plenty of her favorite cocktails to sip along the way.
56. Art Crawl
Add a dose of culture to her life with this unique Mother's Day gift idea. Support local artists while she explores an art crawl or gallery. She might even come home with a new signature piece.
History buff moms might enjoy taking in a museum, where she can discover local stories or explore a traveling exhibit.
57. Book a Professional Cleaner
There's nothing like that feeling when the house is spotlessly clean. Book a professional cleaner to get mom's home spic and span without her having to lift a finger for this thoughtful, unique Mother's Day gift, or volunteer yourself to be her cleaner for the day!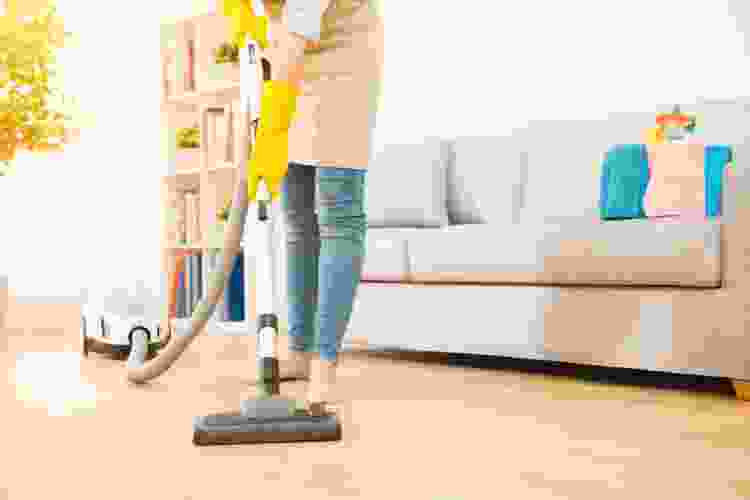 58. Animal Encounter
So, what is an especially unique way to celebrate Mother's Day? Animal-loving moms might enjoy an up close experience with a cuddly creature.
Some zoos can facilitate giraffe feeding or elephant interaction experiences while aquariums might have her swimming with otters or dolphins. Reach out to your local zoo, aquarium or wildlife sanctuary to see if they offer meet and greets with their inhabitants.
59. See a Concert or Show
Get mom some tickets for a night at the theater or a fun concert. Browse local venues to find events so she can sit back, relax and enjoy the show with this unique Mother's Day gift.
60. Picnic in the Park
Enjoy a picturesque picnic in the park to celebrate her special day! Choose a beautiful green space to settle into, then pack a basket with a cozy blanket, delicious snacks and a nice bottle of wine.
For a special, unique Mother's Day gift for your wife, keep it intimate with just the two of you or celebrate mom or grandma with family and friends by making it a Mother's Day potluck picnic!
61. Plan a Staycation
Mom can relax and explore the local area from a new perspective with a staycation. Choose some activities at home or around town for her to incorporate into her day from taking a nap or reading a book to visiting a local park, museum or restaurant.
62. Donate to Her Favorite Charity
A simple yet thoughtful Mother's Day gift is a donation to her favorite charity. Whether she loves animals, children or the great outdoors, there are charities to support whichever causes she cares about the most.
63. Volunteer for Her Favorite Cause
A unique Mother's Day gift that you can give as a whole family is to volunteer for an organization or cause she supports. Spend a day planting trees or visiting the elderly to show mom how much you care by giving back to the community.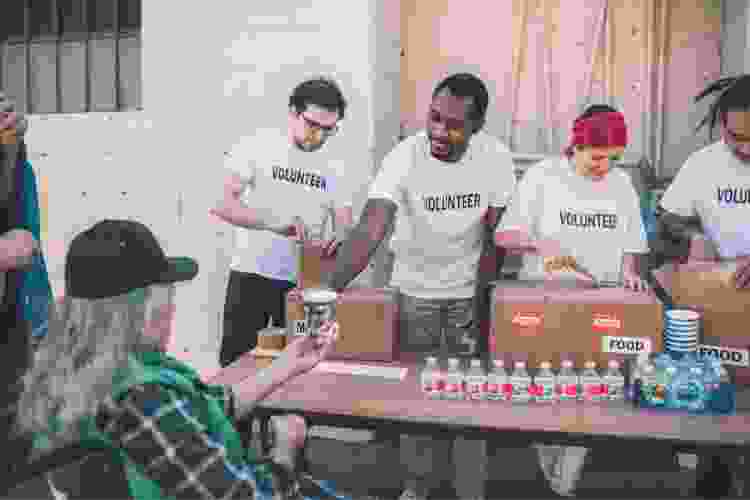 Whether you are looking for thoughtful tangible gifts or unforgettable experiences, these unique Mother's Day gifts are sure to make mom feel loved.
Making memories together, carefully selecting a personalized gift or giving her time to relax, learn a new skill or enjoy a special moment are great ways to celebrate mom on this special holiday and all throughout the year.
For even more fun gift ideas, check out other experiences happening on Classpop!