63 Most Unique Father's Day Gifts for a One-of-a-Kind Dad
Published on Apr 20th 2022
| 0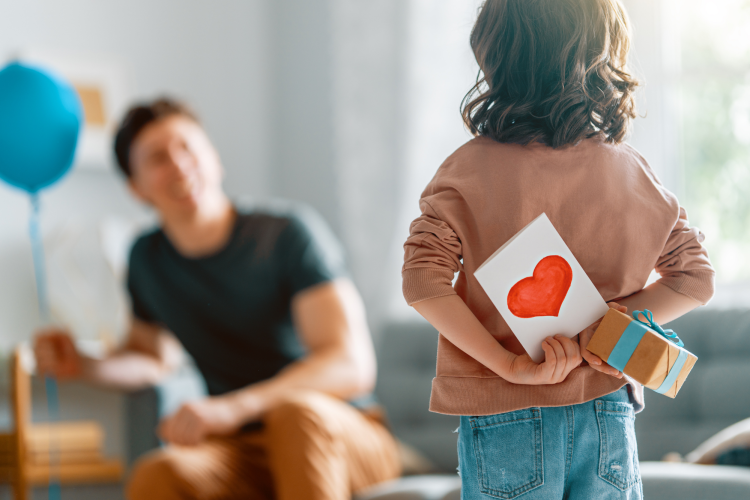 If you're racking your brain wondering, "What should I gift on Father's Day?," especially gifts for the dad who wants nothing, and unique Father's Day gift ideas are eluding you, we'll enlighten you on the creative gifts and experiences the world has to offer!
As the Almanac claims, Father's Day officially became a holiday in 1972. Since then, wives, children and loved ones have wondered how to make the fathers in their life feel special on Father's Day.
Meaningful dad gifts are one way to show dad you care, which is why we've gathered this list of unique Father's Day gifts for 2022! What do dads want for Father's Day? Let's find out.
Jump to Section
Foodie Father's Day Gift Ideas
1. Cooking Class
First up on the list of unique gifts for Father's Day: sign Dad up for a cooking class with a world-class chef, where he'll hone his culinary skills and create a delicious meal in the process.
There are cooking classes available across the nation, from cooking classes in Salt Lake City, to cooking classes in Tucson, cooking classes in Austin and beyond. Just do a quick search of cooking classes near you to find the best option for your dad!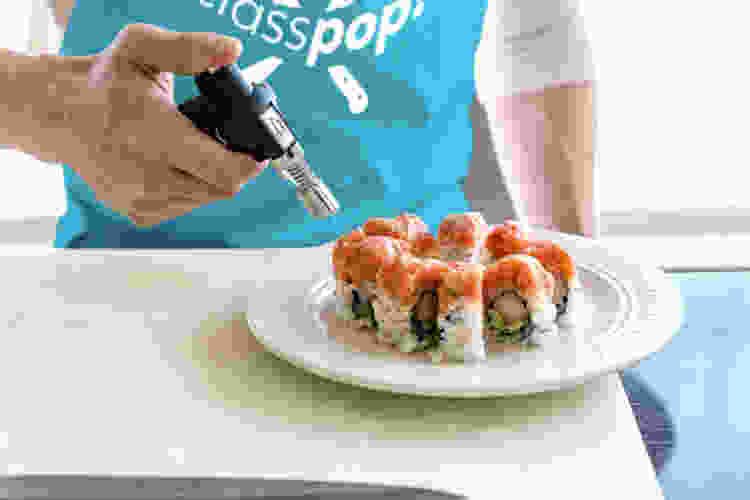 2. Online Cooking Class
For a busy (or home-loving) dad who loves to cook, gift them a unique Father's Day gift idea this year: online cooking classes with a talented chef. These classes are live and interactive, so he'll get to ask the chef questions and even interact with other guests if he wants.
3. Coffee Subscription
A unique Father's Day gift for a coffee lover is an Atlas Coffee subscription. Dad will receive a "world tour" of single-origin coffees each month during the three month subscription.
4. Trade Coffee Subscription
For someone who's a fan of local brews, a Trade Coffee subscription is a fun Father's Day gift idea. Dad can curate his perfect lineup of coffee from roasters around the nation and get a fresh bag every few weeks.
5. Caraway Sauté Pan
Non-toxic ceramic, beautiful colors and peak non-stick performance — look no further for your unique Father's Day gift idea than a Caraway sauté pan.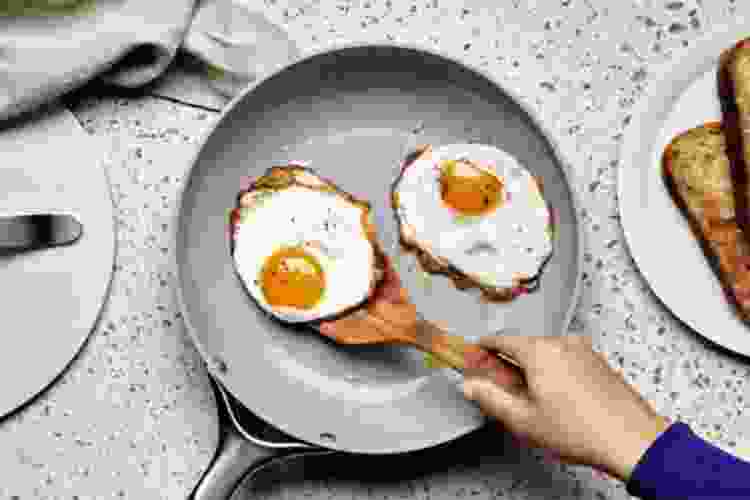 6. Miyabi Koh 8-inch Chef's Knife
For those on the hunt for unique Father's Day gifts, consider a professional Japanese chef's knife like the Miyabi Koh 8-inch chef's knife. Made of stainless steel, the blade is finished with a katana edge reminiscent of traditional samurai swords.
7. Craft Beer Club Subscription
Give your dad a unique Father's day gift that keeps on giving with a Craft Beer Club subscription. He'll get craft brews from small breweries around the country delivered straight to his door.
8. Prime Steak from Holy Grail Steak
Holy Grail Steak offers premium meat and seafood options for the discerning palate. Sending dad a special steak is the perfect unique Father's Day gift.
9. Meater Wireless Thermometer
For a techy dad who also loves to cook, the Meater wireless thermometer is a fun Father's Day gift. This bluetooth thermometer pairs with the Meater+ app to help you cook roasts, steaks, chicken and more to perfection.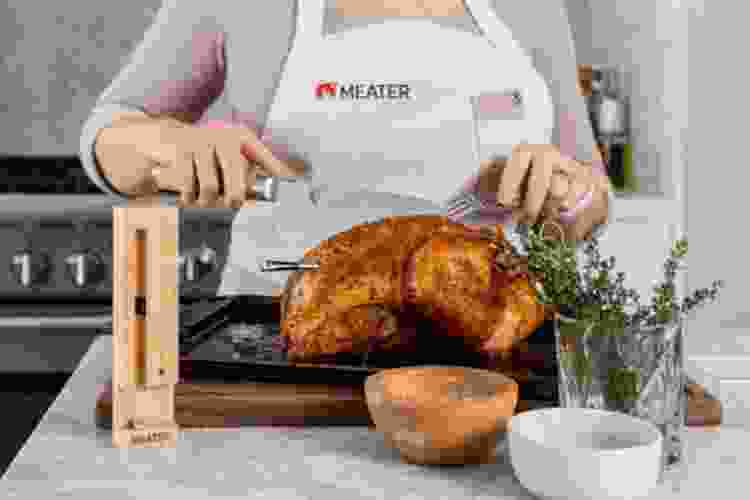 10. The Japanese Art of the Cocktail Book
This cocktail book by award-winning mixologist Masahiro Urushido shares the art of Japanese cocktails and what makes them so unique. A unique Father's Day gift idea that leads to many nights of delicious cocktails for dad (and you, too).
11. Ujjo Hot Sauce for Coffee
Add a little zing to your dad's morning coffee routine with Ujjo's hot sauce for coffee, specially designed to add a little oomf to — but not overpower — your morning brew.
12. Gourmet Bacon Sampler
Three kinds of bacon, one unique Father's Day gift: send dad a gourmet bacon sampler for Father's Day this year. This Huckberry bundle even includes duck bacon.
13. Freezable Whiskey Glasses
Avoid the dreaded ice melt that waters down drink in the summer months and give your dad a set of freezable whiskey glasses from Bespoke Post. This unique Father's Day gift cools down in four hours, and the silicone sleeve keeps the glass at a comfortable holding temperature.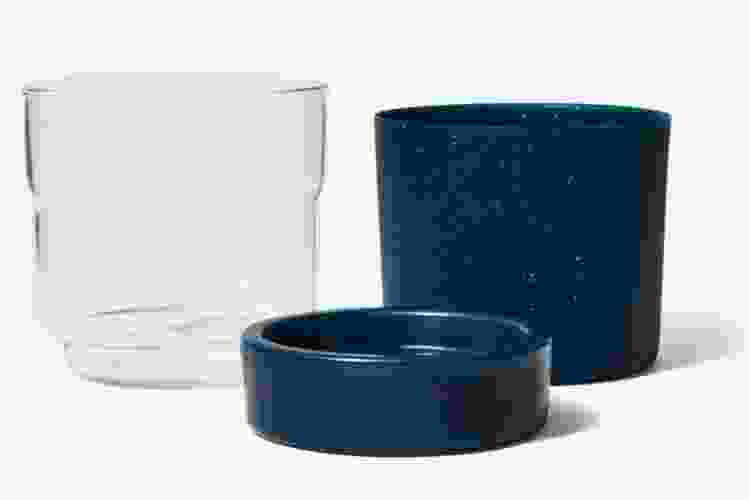 14. Beast Blender
The new Beast Blender is sleek, powerful and functional, just what any father wants from his kitchen appliances. This streamlined blender includes an attachable drinking spout so he can even take the blending vessel on the go.
15. Countertop Composter
Care for the planet and your dad with this unique Father's Day gift — a sleek Lomi countertop composter.
16. Chemex Coffee Maker
Pair one of the coffee subscriptions mentioned above with a Chemex coffee maker. These pour-over coffee brewers are simple to use and make a great cup of coffee.
17. Marcato Atlas Pasta Maker
For the dad who loves to do everything by hand, the Marcato Atlas pasta maker is a unique Father's Day gift he'll pull out for every spaghetti dinner. This little pasta maker churns out lasagne noodles, spaghetti and fettuccine noodles with a twist of the quaint hand crank.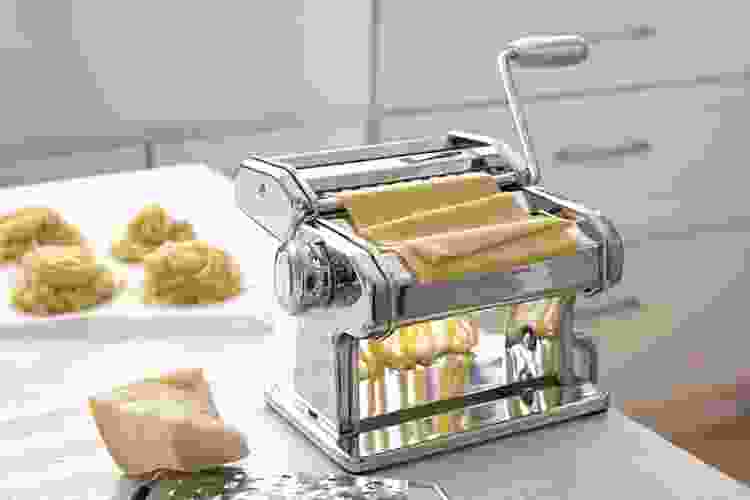 Creative Father's Day Gift Ideas
18. Paint and Sip
Dads love art and wine as much as the rest of us — sign your dad up for paint and sip and see what he creates with a paintbrush and a glass of wine in hand! Check out paint and sip in Chicago, paint and sip in Los Angeles, paint and sip in NYC, or paint and sip near you.
19. Dance Classes
Help your dad upgrade his dance moves while having a great time with this unique Father's Day gift idea: dance classes with an experienced dance instructor.
Whether you're looking for dance classes in Colorado Springs, dance classes in Orlando or dance classes in Los Angeles, there are sure to be dance classes near you that you can book for your dad.
Online dance classes are also an option for dads who don't want to venture out to a group dance class.
20. Photography Classes
Unique Father's Day gifts don't have to be a physical object; give your dad the gift of beautiful photos with photography classes taught by a skilled photographer.
There are classes available for all skill levels, including online photography classes for busy dads.
21. Acting Classes
Reignite your dad's passion for acting with the gift of acting classes this year with an especially unique Father's Day gift. He'll learn acting techniques from professionals in a fun, relaxed setting. And if he'd rather learn from home, there are also online acting classes available.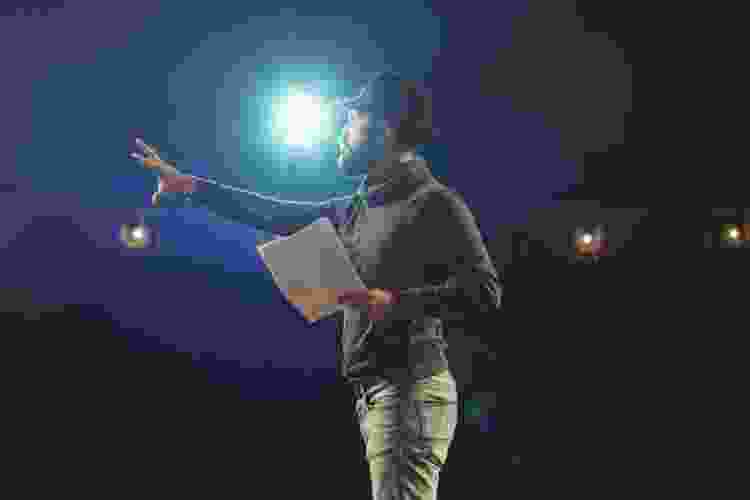 22. Drawing Classes
Pair the gift of drawing classes with a sketchbook and you have the perfect unique Father's Day gifts for your dad. He'll learn how to draw from a skilled artist in a welcoming group class. You can also gift online drawing classes.
23. Pottery Classes
Another unique Father's Day gift idea is pottery classes with professional potters.
He'll learn how to throw pots, plates and more like a pro at any of the pottery classes in Boston, pottery classes in San Diego or pottery classes in San Francisco.
Just search for pottery classes near you to find the best class for your dad.
24. Sewing Classes
Who knows what your dad will create if you give him the unique Father's Day gift of sewing classes? He'll learn how to stitch like a pro with the help of an experienced sewist in a fun group setting.
25. Art Classes
From painting to drawing to other creative art forms, a unique Father's Day gift idea for the creative dad is the gift of art classes. He'll get to take some time to himself to express his artistic side in a relaxed setting with the guidance of a skilled artist.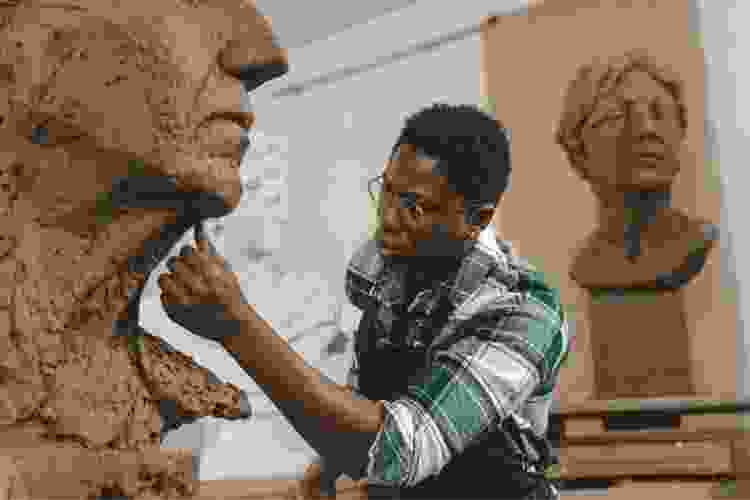 Fun Father's Day Gift Ideas
26. Online Mixology and Wine Tasting Classes
Pair a new cocktail shaker with the gift of online mixology classes for an informative and unique Father's Day gift idea! He'll learn how to mix up creative cocktails with the guidance of an experienced mixologist.
If wine is more his speed, you could sign your dad up for virtual wine tastings instead.
27. Online Game Night
For dads with friends far away, a virtual game night with his friends would be a unique Father's Day gift. Sign him up for online trivia games or virtual game nights led by fun moderators, or he could even try out virtual escape rooms or virtual scavenger hunts.
28. Painting Classes
A creative Father's Day gift idea for a creative dad is the gift of a painting class with an experienced artist. Just find painting classes near you and sign your dad up!
For busy dads, live online painting classes are an interactive and informative option he can enjoy from the comfort of his home.
29. Folding Outdoor Rocking Chair
Give your dad an excuse to kick back and relax with a folding rocking chair from Home Depot. Whether he uses it in the yard while waiting for the meat to grill or for watching grandkids' soccer games, he'll appreciate its relaxing rocker and the built-in cup holder.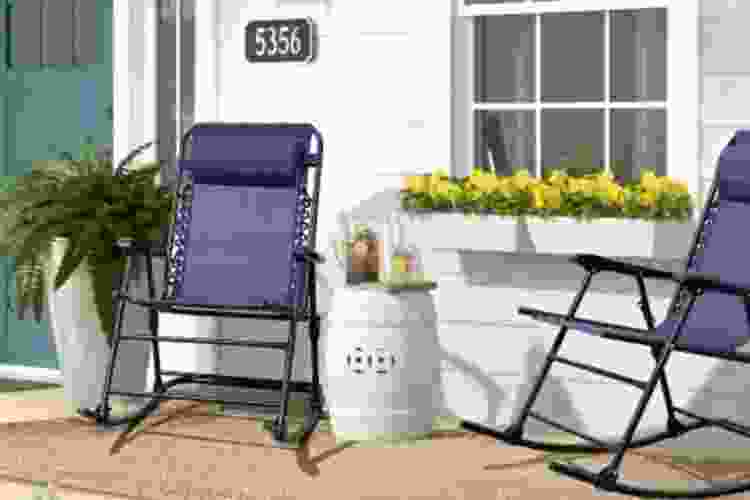 30. Yeti Roadie Cooler
The compact Yeti Roadie cooler is lightweight, keeps drinks super cold and holds about 18 cans. It's a simple Father's Day gift idea that will last him for years.
31. Wise Owl Hammock
For the adventurous or outdoorsy dad, the gift of a portable hammock would be a fun and unique Father's Day gift. Wise Owl hammocks come with two straps to attach to trees so your dad can enjoy a swing in a hammock no matter where his adventures take him.
32. Columbia Sleeping Bag
Your dad won't notice the chilly nights on his next camping trip with a ten-degree mummy sleeping bag from Columbia. Lightweight and comfortable, this is a unique Father's Day gift he'll get lots of use out of.
33. Kubb Lawn Game
Kubb is a Swedish lawn game rumored to have been played by Vikings. Get dad in on the action with the gift of a solid-wood Kubb game from Pottery Barn for a fun Father's Day gift.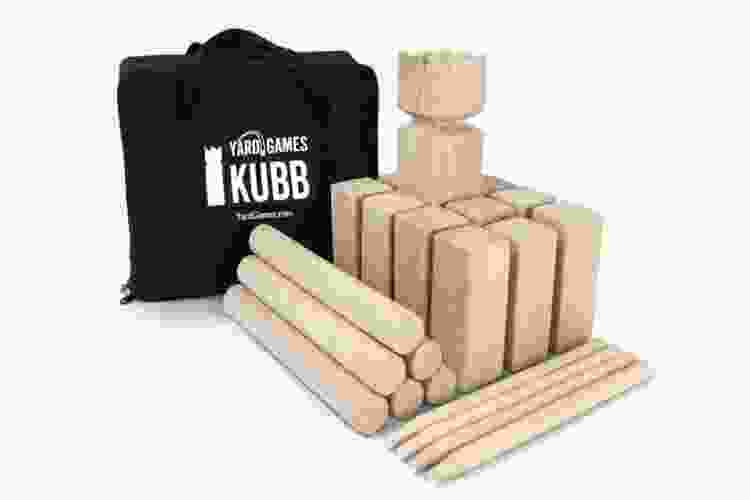 34. Kan Jam Lawn Game
A modern lawn game that's becoming a classic, Kan Jam is the perfect unique Father's Day gift for your dad. Players take turns tossing a frisbee into a slot on a can; while it sounds simple, it's enough of a challenge to keep the night interesting.
35. Holy Stone Drone
For the tech-savvy dad, a drone from Holy Stone will be a holy grail Father's Day gift. This unique Father's Day gift hovers, flips and even has a 1080p camera — all the bells and whistles dad could want.
Most Meaningful Father's Day Gift Ideas
36. National Parks Pass
Give your dad the gift of the great outdoors by giving him a National Parks Pass for Father's Day. He'll get free admission to any national park in the United States — the perfect way to kick off retirement.
37. Caddie Smart Sensors
What is the most gifted Father's Day gift? Electronics and gadgets! If your dad is serious about golf and into gadgets, these Arccos caddie smart sensors are going to be a hit.
The sensors pair to an app to track distance, create personal analytics and more. It's a unique Father's Day gift that he won't think to get for himself.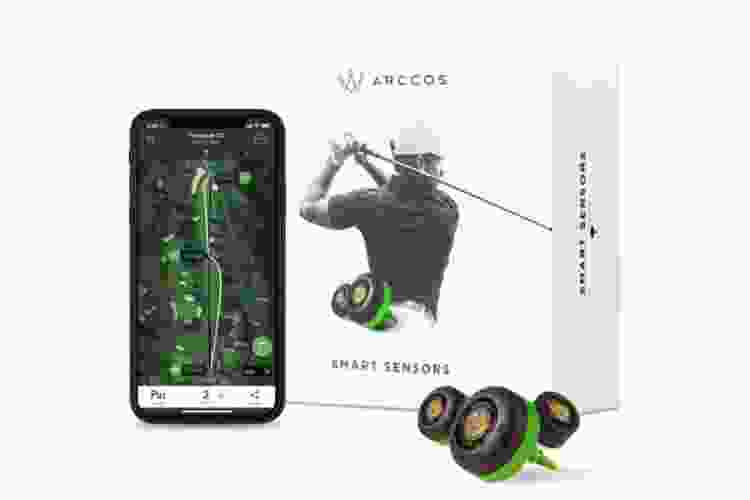 38. Baseball Stadium Blueprints
What is the best surprise for Father's Day? A baseball stadium blueprint from Uncommon Goods will be a meaningful Father's day gift he'll love to hang next to that signed baseball in his office.
Pair this gift with a couple baseball tickets for an extra-exciting surprise! It's a perfect Father's Day gift from a son or daughter who can then spend time together at the event.
39. Personalized Leather Cufflinks
For weddings, big meetings or any special occasion, personalized leather cufflinks from Kingsley Leather will be a treat for your dad to pull off the dresser and make a unique Father's Day gift he would not buy for himself.
40. Ballpoint Pen Used by Bush and Reagan
A pen may not seem like a unique Father's Day gift idea — but this Cross ballpoint pen was used by presidents in the Oval Office. And, it's a very nice pen. Just write that on the card and he'll be as excited as you are about it.
41. Digital Picture Frame
Your dad will love having recent photos of friends and family available instantaneously through an Aluratek digital picture frame. There's no hassle of picking photos or printing, so he can spend more time cherishing the pictures themselves.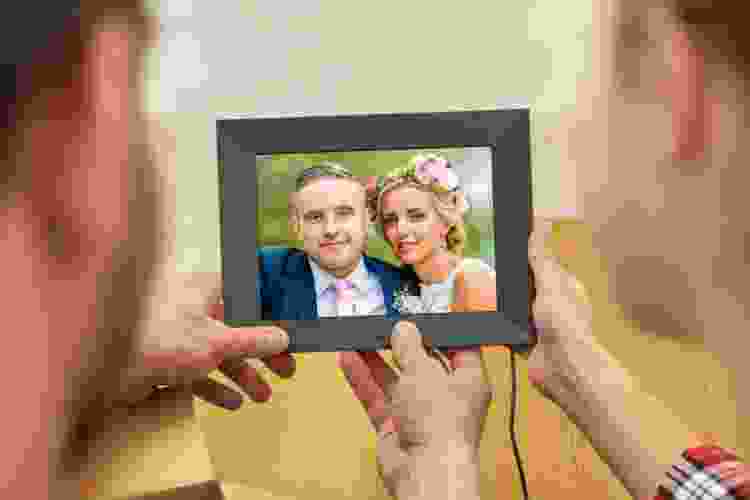 Simple Father's Day Gift Ideas
42. Artisan Classes
For a dad who loves to work his hands, woodworking classes will give him a great outlet for creative hands-on work.
Or you could step outside the box and give him the unique Father's Day gift of glass blowing classes, where he'll learn this historic art from a professional.
43. Packing Cubes
Help your dad stay organized on his next business trip or vacation with a set of Eagle Creek packing cubes. Since he's so insistent on using a carry-on bag, this unique Father's Day gift will help him fit more of what he needs in a small space.
44. Running Socks
With a seamless toe, perfect cushioning and a compression fit, a good pair of running socks will keep your dad's feet happy on long runs or just working around the house.
45. Yeti Rambler Tumbler
A Yeti Rambler tumbler keeps hot drinks piping hot and cold drinks ice cold, so your dad can take his time with his morning coffee or afternoon iced tea, wherever he goes.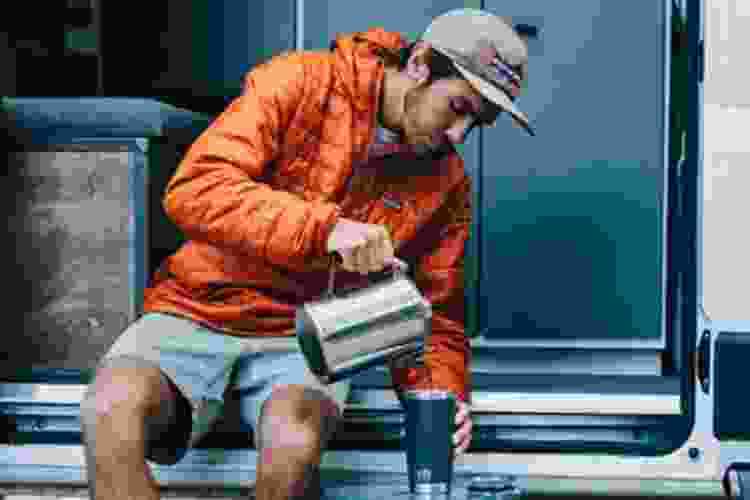 46. MOMA Backgammon Set
A beautiful, colorful Backgammon set from the MOMA design store is a unique Father's Day gift idea that your dad will be excited to pull out and enjoy.
47. Kindle Paperwhite
A Kindle Paperwhite is a simple Father's Day gift idea that any dad who loves to read will enjoy. At the beach, on a camping trip or just before bed, your dad can enjoy reading an ebook without hurting his eyes staring at a bright screen.
48. Fitbit
If your dad has exercise goals he's working towards, a Fitbit will help him on his journey. This unique Father's Day gift tracks steps, heart rate and more to encourage healthy habits.
49. Theragun Mini Massager
Perfect for gym bags or travel, the Theragun mini massager delivers high-quality massage therapy in a compact size. This unique Father's Day gift is perfect for active dads.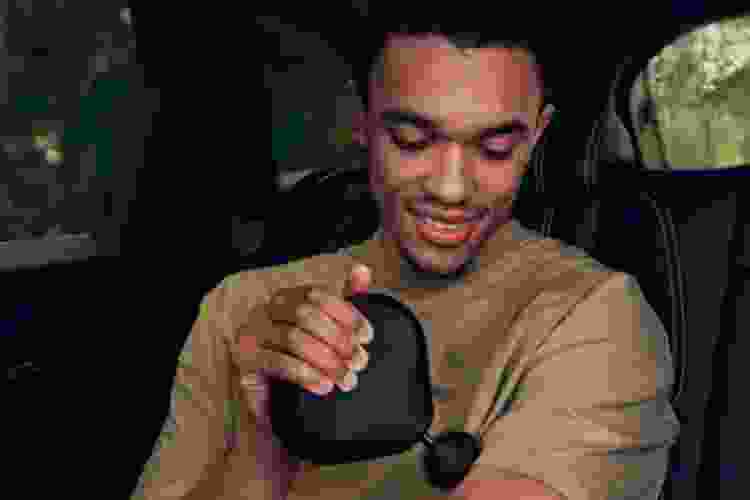 50. Powerbeats Pro Wireless Earphones
Wireless, sweat-resistant and great sound quality? Your dad will love a pair of Beats by Dre Powerbeats Pro wireless earphones for a simple Father's Day gift this year.
Last-Minute Father's Day Gift Ideas
51. Classpop! Gift Cards
If you can't decide which Classpop! class your dad would like the most, Classpop! gift cards are a great last-minute Father's Day gift idea. He can pick his own experiences from hundreds of options like virtual escape rooms or virtual scavenger hunts, or even virtual flower arranging classes.
52. Ray-Ban Sunglasses
Aren't dads always losing (or breaking?) sunglasses? Gift him a pair he'll want to hang on to like a pair of classic Ray-Ban sunglasses for a unique Father's Day gift.
53. Murray's Cheese Platter
Murray's, the iconic New York cheese shop, offers delivery on a cheese platter of customer favorites that's sure to please even the most discerning palate and makes a unique Father's Day gift.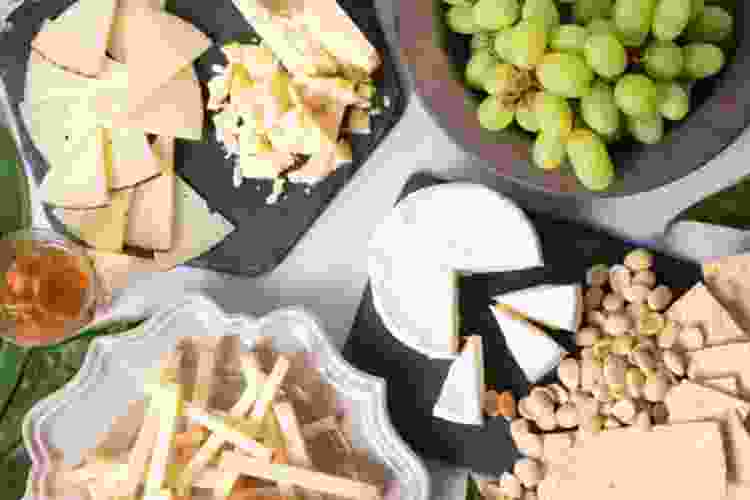 54. Wireless Charging Stand
Your dad will be able to charge all his devices wirelessly with a sleek wireless charging stand. He'll love the convenience of this unique Father's Day gift.
55. Charging Phone Mount for Car
Not only does this iOttie phone mount keep your phone in optimum position while you're driving, it also wirelessly charges your phone. What dad doesn't love the efficiency of this unique Father's Day gift idea?
56. Stainless Steel Apple Watch Strap
Help your dad dress up his standard Apple Watch for big meetings or nice dinners by giving him a sleek, stainless steel, Triple Theta Apple Watch strap for a trendy and unique Father's Day gift.
57. The North Face Belt Bag
This belt bag by The North Face is durable, functional and comes in a few colors; it's a unique Father's Day gift idea and perfect for any dad's adventures.
58. Four-Season Work Gloves
These hardy leather gloves by The North Face are designed to protect hands in extremes, from ice fishing to stoking fires. They're a unique Father's Day gift idea but are a practical and cool gift for hard working dads.
Cheap Father's Day Gift Ideas
59. Olive Oil Gift Pack
If you're giving your dad kitchen items for Father's Day, make sure they're something he'll use — like a high-quality, Williams Sonoma olive oil gift set. This unique Father's Day gift is great for cooking and drizzling, he'll use these bottles to the last drop.
60. REI Sunglasses
If you don't want to risk your dad losing a pair of fancy Ray-Bans, consider giving him a cheaper (but still stylish) option — a pair of $25 polarized sunglasses from REI.
61. Pima Cotton Tee
Pima cotton tees are softer than soft, and these tees from Buck Mason come in nice hues as well. You may want to get more than one, as this unique Father's Day gift will quickly become your dad's favorite t-shirt.
62. Cold Brew Bottle
Give the gift of perfect cold brew at home with this unique Father's Day gift idea: a Hario cold brew home brewing bottle. Just add coffee beans and water and after some time in the fridge your dad will be enjoying cold brew at home.
63. Papier Photostrip Card
If you're wondering what is a good cheap gift for Father's Day, a photostrip Father's Day card from Papier is the perfect gift for a sentimental dad. Just upload photos of people he loves onto the website and then Papier will mail the card straight to your dad.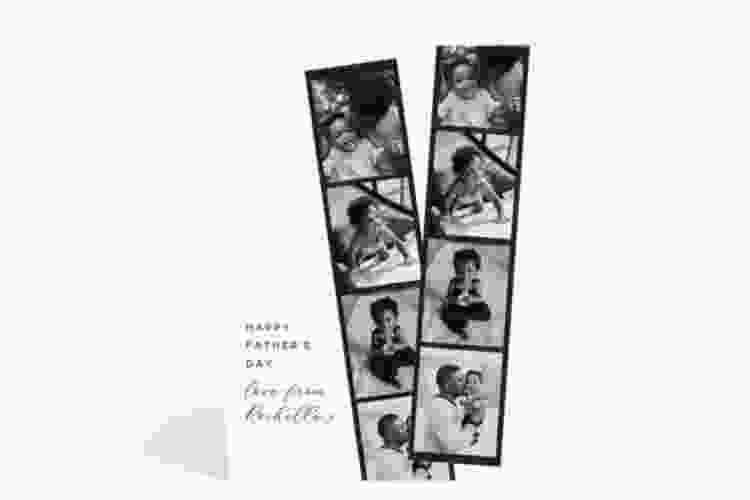 No matter what your dad's tastes are, hopefully something on this long list of unique Father's Day gift ideas sparked an idea for you.
If you're still wondering what is the best gift for Father's Day, sometimes the gift of an experience, like a hands-on cooking class, is the best purchase you can make, particularly if it's one he makes with his child.
For even more fun gift ideas, check out other experiences happening on Classpop!