37 Unique Girls Night Ideas for 2022
Published on Aug 17th 2021
| 0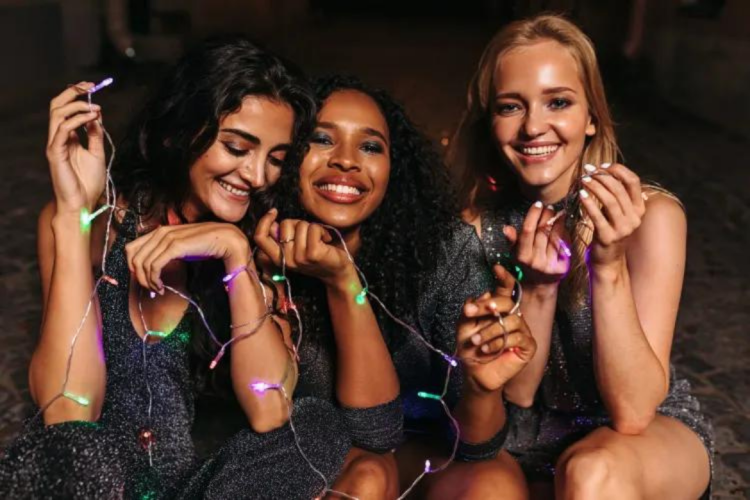 Brainstorming girls night ideas can be tricky, especially when balancing multiple schedules. With limited time, it's all too easy to return to the same girls night ideas again and again just to get in some oh-so-important time with your friends.
With limited time together, you and your girls deserve a unique experience! We've taken the work out of brainstorming with this list of 37 girls night ideas, perfect for a girls night out or in.
Read through this list of girls night ideas for fresh inspiration on what to do for your next get-together!
Jump to Section
Foodie Ladies Night Ideas
1. Online Cooking Classes
If your girls are scattered across the country, there's no reason you can't still have a fun girls night! Gather your girls together virtually for online cooking classes where a top-rated chef will guide your group through mastering restaurant-quality recipes at home.
Learn to make pasta from scratch, classic brunch food, takeout favorites and more with this unique girls night idea. Get inspired with a list of the best Zoom cooking classes and menus!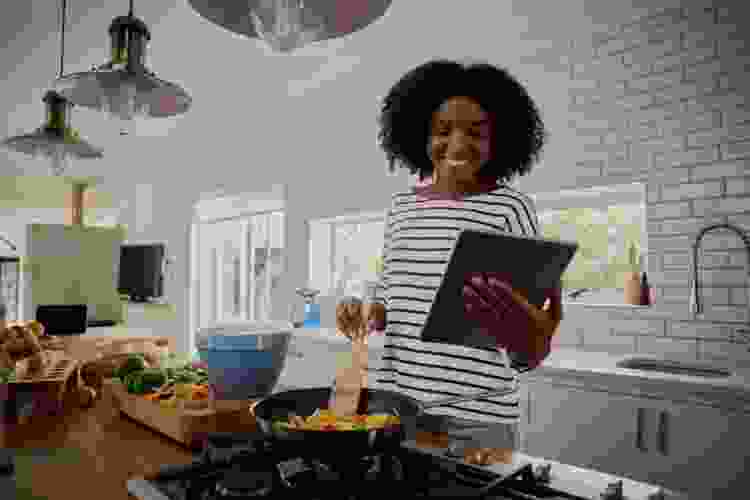 2. In-Person Cooking Classes
Face the kitchen fearlessly with this girls night idea! Enjoy time in the kitchen together with informative and entertaining cooking classes led by personable gourmet chefs.
You can visit the chef's location for a hands-on class, or find a chef who will come to you. Browse today to find exciting cooking classes in Baltimore, cooking classes in Portland, cooking classes in San Diego or other cooking classes near you for a truly delicious girls night idea.
3. Walking Food Tours
It's hard to go wrong with a food-centric girls night, which is why a walking food tour works so well as a girls night idea. On a walking food tour, an expert guide will take you around a neighborhood in your city and show you the best spots to eat and hang out.
Find a walking food tour in your city to discover new local restaurants, learn about the neighborhood and uncover hidden gems that may have been hiding right under your nose.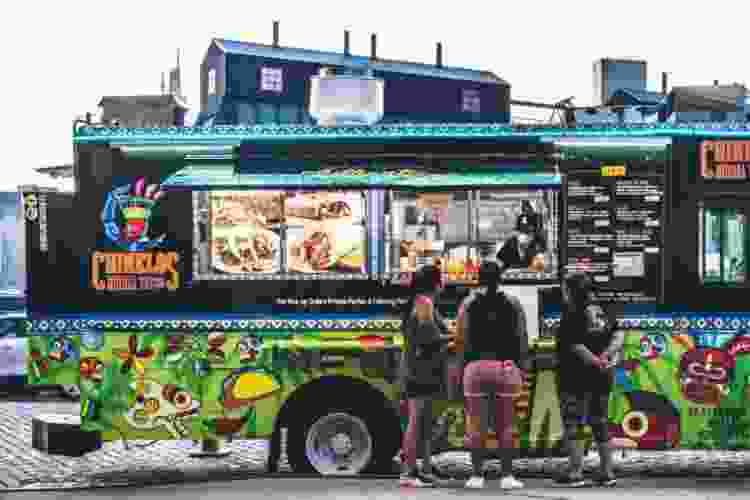 4. Fondue Fest
What is it about fondue that makes any get-together so much more fun? Whether you choose chocolate or cheese as your fondue of choice for this girls night idea (or both!), the possibilities are endless.
Try apples in cheese or strawberries in chocolate, or pretzels in either! The possibilities for a fondue night with your girls are endless.
5. Home Tasting Party
For this girls night idea, every guest brings a dish of her choice to share. You could set a theme (like picnic food or Italian food) or each guest could bring a dish that she loved growing up, or that represents her culture.
You'll surely try some delicious dishes and learn more about one another, too!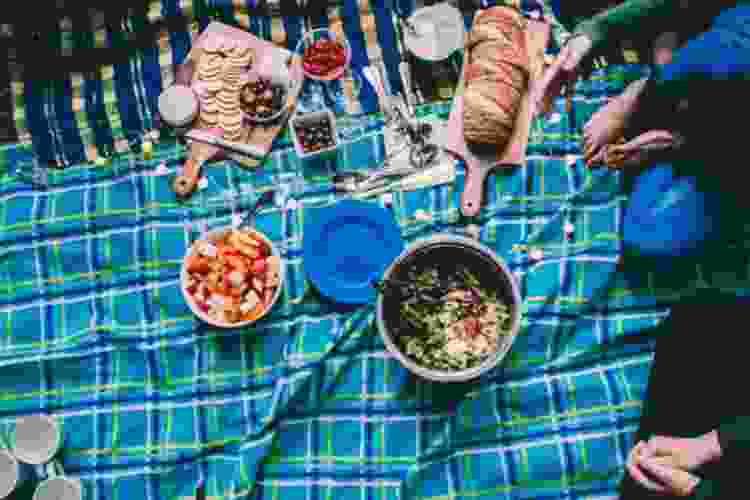 6. Dessert Night
Treat yourselves to a decadent dessert night out or in! For this girls night idea, visit the local ice cream parlor, get the desserts you've been eyeing at your favorite restaurant or simply ask everyone to make or bring a dessert to share. No guilt allowed!
7. Charcuterie Board Bash
Trays of delicious cheese, small bites and spreads, a glass of wine in hand and your favorite girls all around; a charcuterie board girls night idea couldn't sound more refreshing.
You can even learn how to make charcuterie into works of art when you explore cooking classes in Seattle, cooking classes in Boston, cooking classes in Dallas and other cities. Buy or learn to make the charcuterie boards yourself, just don't forget to include plenty of variety and plenty of wine!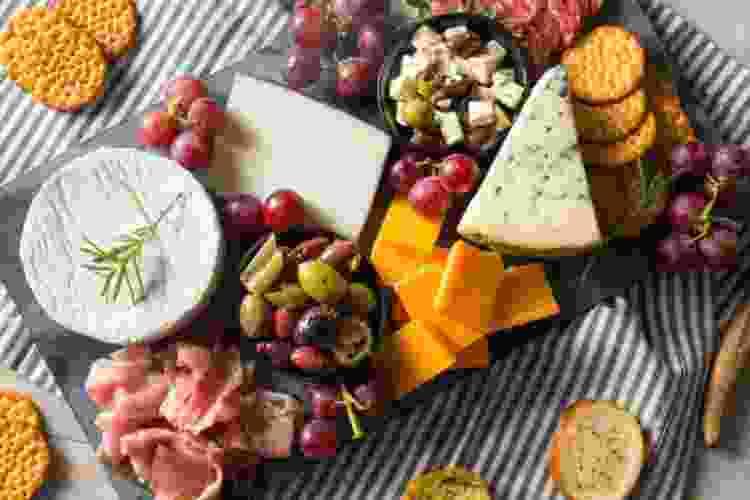 8. Pizza Party
If you think a pizza party is a perfect ladies night idea, we agree. Set each friend up with a plain pizza and then get to topping.
And this isn't the children's party kind of pizza party; we're talking all the fancy toppings on your pies! Think brie, fig and honey, arugula and pear with a sprinkle of goat cheese or even pineapple and ham.
Throw a next-level pizza party with cooking classes in NYC, cooking classes in Chicago or cooking classes in Denver where you'll learn how to make authentic pizza from scratch!
Wine and Mixology Girls Night Ideas
9. Online Mixology Classes
Bring happy hour to you with online mixology classes! Gather your girls together at home or tune in from anywhere to learn to craft fun cocktails together. You won't even need to leave the house to learn to make these special drinks, from fruity margaritas to classic cocktails.
Online mixology classes are a perfect girls night idea for a group of friends dispersed in different cities.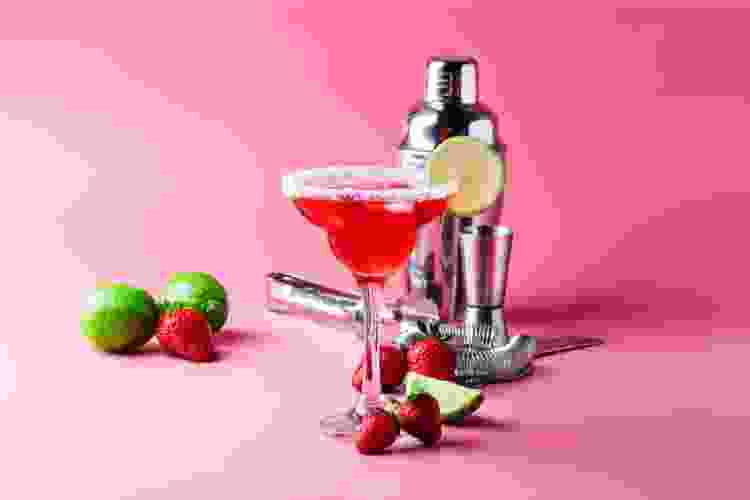 10. Virtual Wine Tasting
Enjoy this classic girls night idea from the comfort of home. Virtual wine tastings leave nothing out of a traditional wine tasting experience.
You'll tune in to talented chefs and sommeliers skilled in the art of wine pairing. They'll teach you the tasting notes of different reds, whites and beyond while you whip up small bites to complement each glass.
Creative and Crafty Girls Night Ideas
11. Have a Photo Shoot
Create memories by getting your girls together for a photo shoot. Take online photography classes to prepare and get the perfect shot, or you can wing it just for kicks!
You can dress as favorite movie characters, get dolled up and pretty in pink or go for a more natural vibe and head to the nature preserve for some stunning shots. You'll all get precious keepsakes while having fun with your best girlfriends!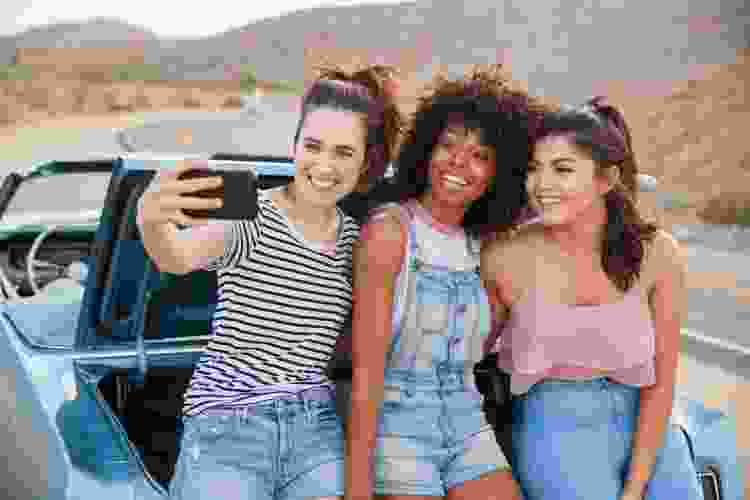 12. Make Your Own Pottery
Visit a make-your-own pottery studio and get your hands dirty for a fun girls night idea. You'll learn how to create custom bowls, plates and more while bonding with your girlfriends.
Browse pottery classes in San Diego, pottery classes in San Francisco, pottery classes in Boston or pottery classes near you. When the evening ends, you'll get to take home both fond memories and a pottery treasure.
13. Paint and Sip
Have an artistic crew? Take an art class together for a creative girls night idea, or take your event to the next level by adding cocktails to your paint night! Browse paint and sip in Sacramento, paint and sip in Orange County, paint and sip in Chicago, and paint and sip near you for a night of sipping and socializing.
If you'd rather opt for an artsy night in, give online painting classes a try or perfect your sketching skills with online drawing classes taught by professionals. You'll bond over a beautiful night of learning and creating together!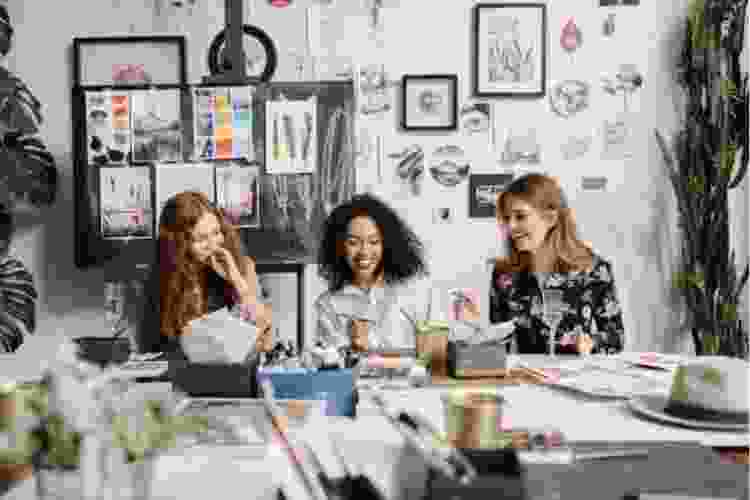 14. Learn Floral Arranging
Learn the art of floral arranging with virtual floral arranging classes for a beautiful and unique girls night idea. In a floral arranging class, you'll learn to arrange vibrant flowers and leafy greenery to create bouquets with depth, texture and taste.
You and your girls will get to take home your bunches of blooms for a sweet reminder of your beautiful friendship, too!
15. Dance Night
For this girls night idea, gather your group together for an energizing evening of getting in the groove and showing off your favorite moves!
Shake things up with dance classes in Orlando, dance classes in Los Angeles or dance classes in San Diego. Or host your ladies dance night from home in an online dance class.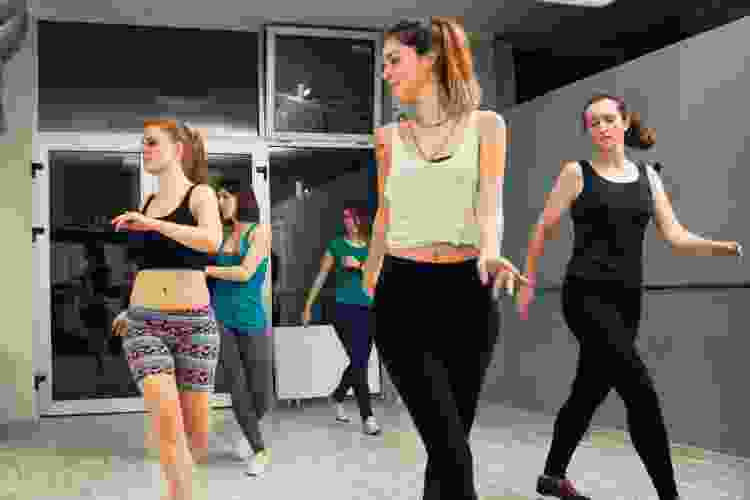 Girls Night Games
16. Try an Escape Room
If thrills and puzzles are two things your girlfriends can't stay away from, an escape room may be the perfect activity for your girls night. Escape rooms are locked, themed rooms that have you solve a series of clues in order to get out of the room.
Usually, you only have an hour to escape, so you and your girlfriends will have to work together to make your great escape! There are even virtual escape rooms to bring girls near and far together for a friendly race against the clock.
17. Host an Old-School Sleepover
Host an old-school sleepover for a nostalgic girls night idea. Play classic sleepover games like truth or dare, tell scary stories and enjoy plenty of snacks. For a real throwback, you can set up sleeping bags in the living room when it's time to nestle down for the night!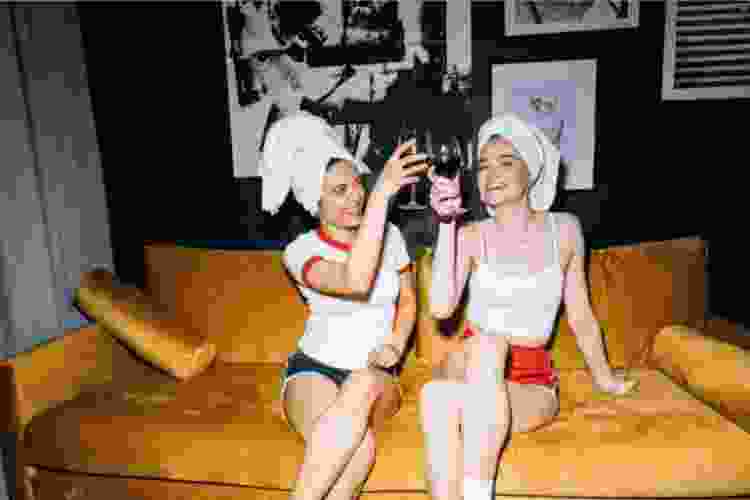 18. Have a Virtual Game Night
Enjoy interactive games like bingo and trivia from the comfort of your home with a virtual game night. Pile your ladies into the living room with a few drinks and snacks to play interactive girls night games together.
19. Board Game Night
This girls night idea is classic for a reason. Gather your girls for a night of board games, party snacks and a little competition! Keep things interesting by rotating games frequently, or take this as the opportunity to pull out a game that requires a longer time investment.
20. Casino Night
For a girls night idea with flair, host a little casino night for your girls complete with games like poker, blackjack and baccarat. As you gather around the card tables, you'll bond over winning hands and near-misses. Don't forget to provide a few classy drinks and small bites.
Laid-Back Girls Night Ideas
21. Relax at a Spa
The ultimate girls night idea is a night of relaxation. Treat yourselves to some relaxing self-care by visiting a spa, or stock up on face masks and lotions for a pampering girls night in.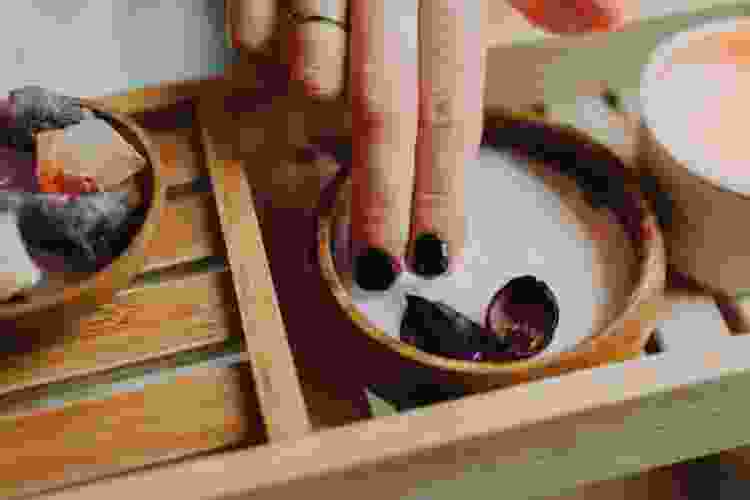 22. Breakfast in PJs
This idea works for a morning get-together or an evening one; who doesn't love breakfast for dinner? All your girls can arrive in their pajamas while you whip up a tasty brunch to enjoy together. For added fun, you could set up a DIY mimosa bar.
23. Swap Night
Remember in college when your roommate's closet was basically yours, too? Recreate the experience with a swap night!
Host a get-together where you and your friends bring things you no longer need to swap with one another – it could be anything from clothes, to baby items, to makeup or food. You'll all get to go home with some new-to-you goodies!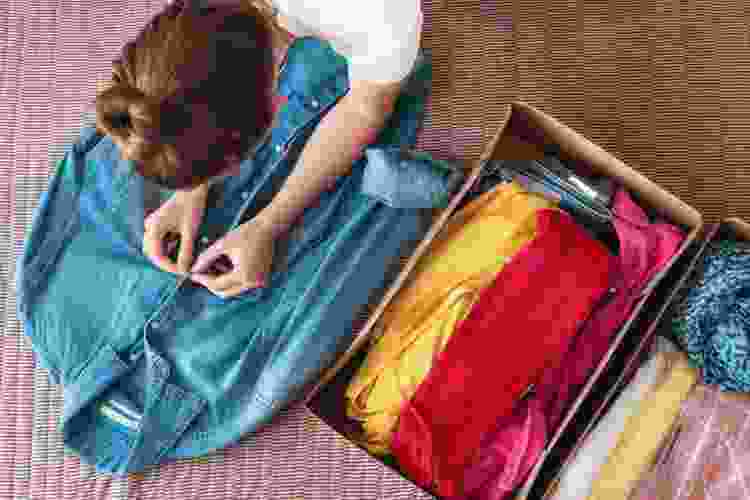 24. Plan a Movie Night
Whether your film of choice is a chick flick, Oscar pick or action movie, you and your girls will love this low-key girls night idea. Don't forget the popcorn and a soda or two!
25. Go on a Shopping Spree
Who better to go on a shopping spree with than your best girlfriends? Head to your favorite boutiques and swap opinions on the latest clothes, jewelry or home goods, if that's your thing. Even window shopping is fun if you're with your girls.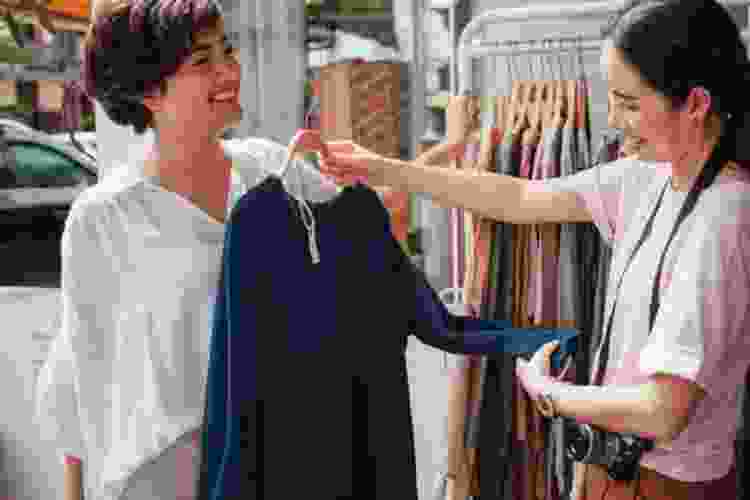 26. Book a Cruise
Take to the sea for this fun girls night idea! Book a local pleasure cruise through a company like Hornblower for an exciting and unique time on the sea. There are options for every taste, whether you prefer a whale watching tour or a seafaring brunch.
27. Start a Book Club
If you start a book club, you have an excuse to make girls night a regular event. Pick a book you're all excited to read, and then mark a date on the calendar to chat about the book, sip wine or coffee, and snack on a few goodies.
28. Head to the Nail Salon
Mani-pedis is a no-brainer girls night idea. Who can resist a pamper session while chatting with your best friends?
29. Take a Yoga Class
If you have a group of girls ready to unwind, a yoga class is sure to please. This ladies night idea will leave you all relaxed, centered and ready to take on whatever the rest of the week brings.
Follow up the yoga class with a visit to the local coffee shop so you and your ladies can sneak in some conversation, too!
Girls Night Outings and Events
30. Have a Karaoke Night
This girls night idea can be adapted for a night in or a night out. Buy or borrow a karaoke machine and invite your girls over to sing their hearts out in the privacy of your home. Or, hit the town and take on the local karaoke bar.
Whichever you choose, you're bound to create some memories and have many laughs throughout the night.
31. Tour a Museum at Night
Many museums, like the Brooklyn Museum, stay open late for exclusive nighttime events where they offer food, drinks, tours and more. This is a unique way to spend some quality time with your girls as you enjoy a festive atmosphere at your local museum.
If art is your thing, take your inspiration from art museums to painting classes in Los Angeles, painting classes in Orange County or a city near you and create a masterpiece of your own!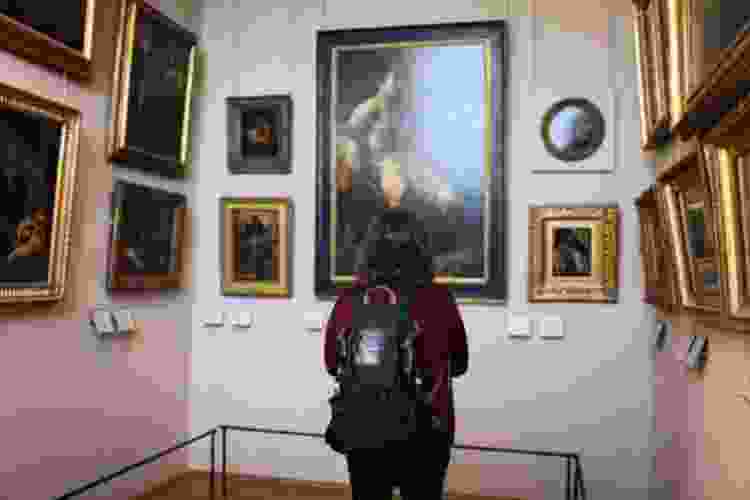 32. Go to a Comedy Show
Get some laughs in together at a comedy show for a fun girls night idea. Find a famous comedian touring in your area, or visit the local comedy club to see neighborhood talent. You can enjoy drinks and food while laughing the night away!
33. Enjoy a Play or Musical
For a special girls night out, go see a musical or play performing at your local theater. You and your girls will love settling in to enjoy a play or musical together.
If you're an NYC local, you already know that Broadway can't be beat; but off-broadway shows have just as much charm and entertainment value.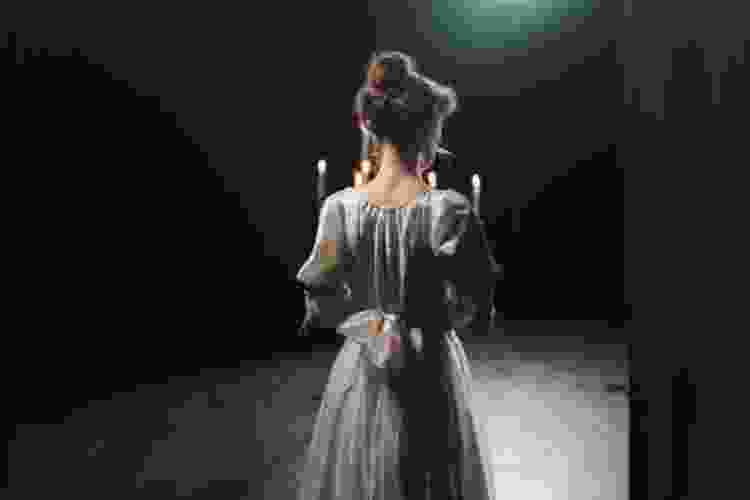 34. Visit a Drive-In Movie
Pile into the biggest vehicle you or one of your girlfriends own and take a drive to a drive-in movie for an old-school girls night idea.
Pack snacks and non-alcoholic drinks to enjoy from the privacy of your car, and feel free to provide funny commentary to your girls throughout the movie.
35. Take the Girls Out to a Ballgame
Enjoy peanuts and Crackerjacks (and maybe a hotdog or two) at a night out at the ballpark. Root for the home team together in this sporty girls night idea. Don't forget to pack your glove to catch any foul balls!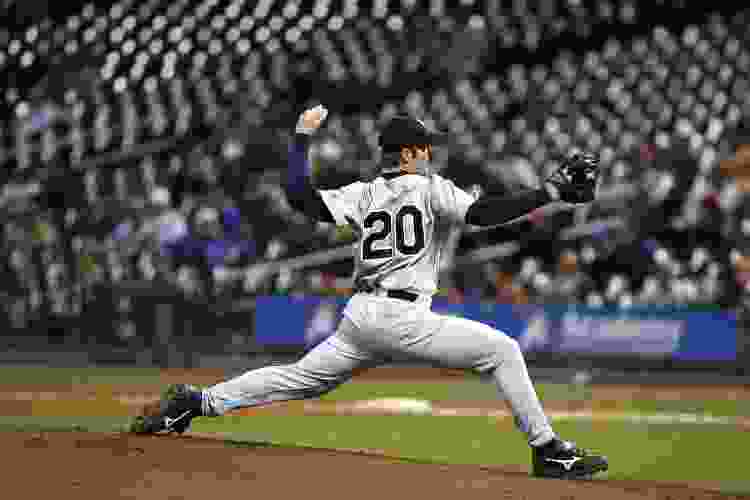 36. Go Dancing
Take the opportunity to get all dressed up and hit the town for a night out dancing with your girls. Find a local spot known for great music and great dancing for a truly memorable time dancing the night away with your girlfriends.
37. Get a Workout in at a Trampoline Park
No, trampoline parks aren't just for kids; places like House of Air host all kinds of trampoline-based activities, from fitness classes to obstacle courses. This is a unique girls night idea with the added bonus of sneaking in a workout!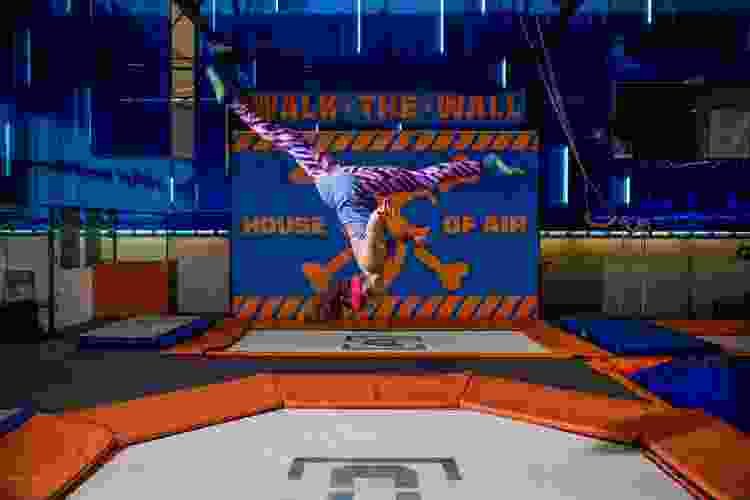 FAQs
What do you need for a girls night in?
A laid-back girls night is just as fun as a girls night out. Your options are endless; meet up with a friend across the country in a virtual cooking class, or gather girls locally for an at-home board game night. The only limit for a girls night in is your time and budget!
How do you plan a girls night?
First, take inventory of what your girlfriends would be interested in doing together, and get a couple of potential dates on the calendar.
Once you have an idea of activities that would be fun for your girls night and the dates your friends are free, it's as simple as picking an activity and working out the details. If you and your girlfriends are together, it's bound to be a great night.
How do I host a girls weekend?
If you decide to host a girls weekend, you'll need to come up with a few activities to do together, a place to stay and of course, plenty of fun food and drink to enjoy.
Gather ideas from your girlfriends about what they'd enjoy eating and doing during your girls weekend, then get to planning. Will you host the girls in your home, or rent a place to stay? Do you want to cook all weekend, or is going out more your style?
What do girls do on girls nights?
On girls nights, girls do whatever they think sounds fun! This can mean staying in and enjoying a virtual cooking class together, catching a show at the local theater or getting creative with an online painting class. There is no limit to what you can do on girls night!
For even more fun girls night ideas, check out other experiences happening on Classpop!