59 Epic Bachelorette Party Ideas in 2023
Last Updated on Sep 14th 2023
| 0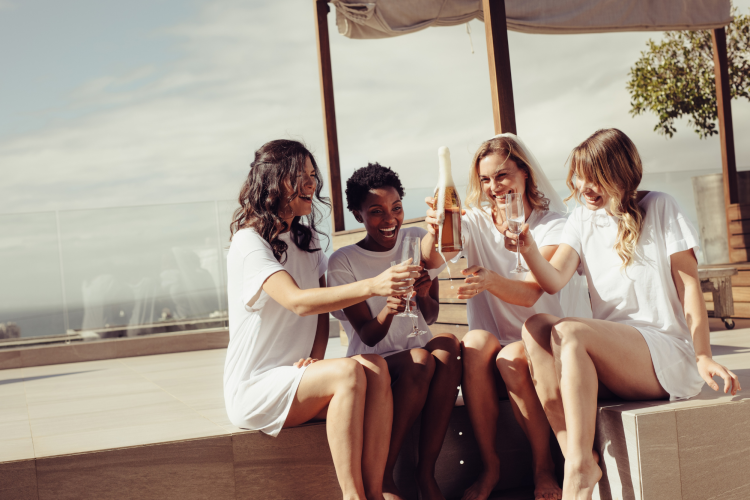 If you're bored of the same old bachelorette parties, step it up with some epic new bachelorette party ideas! It's time to move away from the more traditional bachelorette party ideas — you know, the sashes, shots and sexual innuendos. Well, maybe we can keep a few of those.
We've put together a list of 59 incredible bachelorette party ideas, so you can throw an unforgettable party to celebrate the bride-to-be. Whether you need something wild or low key or want to plan an exciting weekend getaway, there's something on this list for every bride-to-be. Get ready for an amazing time with the gals!
Jump to Section
Unique Bachelorette Party Ideas
1. Paint and Sip
For a creative bachelorette party idea that is relaxing and fun, throw a bachelorette painting party! Take the edge off when you join paint and sip in Los Angeles, paint and sip in Orange County, paint and sip in Sacramento, or paint and sip near you, so everyone can enjoy a drink or two while you paint.
You could also consider molding and painting a clay masterpiece with pottery classes in San Diego, pottery classes in San Francisco, pottery classes in Boston or pottery classes near you, and everyone will take home a beautiful work of functional, handmade art. 
2. Bust Some Moves at a Dance Class
Dancing is always fun, so why not learn some new moves with fun, interactive dance classes in Orlando, dance classes in Los Angeles and dance classes in San Diego. Invite the gals to join energizing belly dancing classes, pole dancing classes and more. 
If you can't all coordinate for an in-person class or don't want to leave the hotel, there are plenty of online dance classes, too. It'll be great practice for the wedding reception!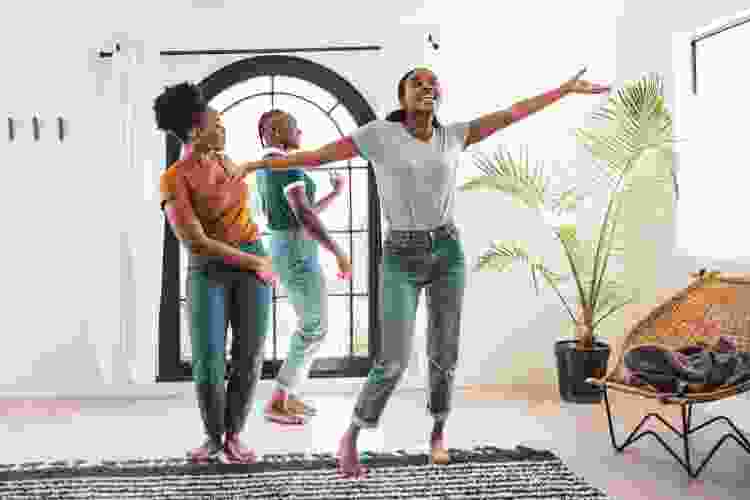 3. Virtual Scavenger Hunts
Who knows what sort of crazy things the ladies have laying around at home? Virtual scavenger hunts will have everyone searching for secret items, deciphering clues and having an amazing time celebrating the bride, even if it's virtual.
Join our email list for exclusive deals, local events and fun inspiration for living a more creative life.
4. Virtual Game Night
Even if you can't be together in person, you can still throw an epic bachelorette party with virtual game nights. With options from trivia, virtual game shows, board games and more, the fun can go all night long!
5. Book an Acting Class
To be or not to be...the most creative bachelorette party idea ever...that is the question. When you take in-person acting classes, it'll certainly be one of the best and most memorable bachelorette parties!
If anyone suffers from stage fright, there are plenty of online acting classes, as well. Either way, it'll be a dramatic party for sure!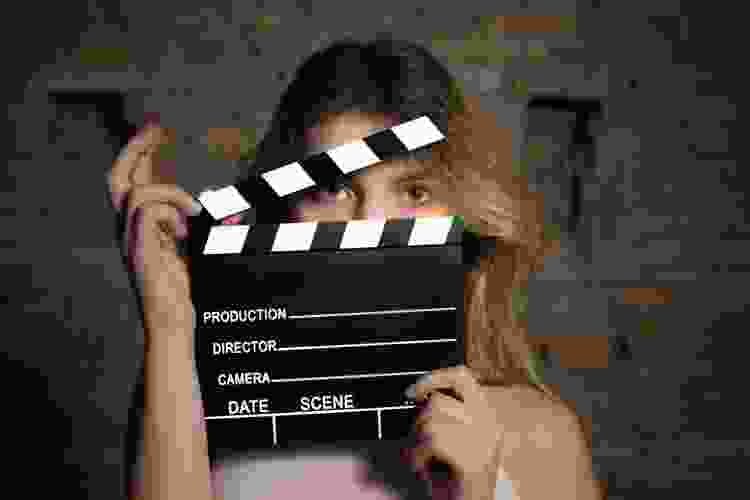 6. Attend a Comedy Show
For a unique bachelorette party idea guaranteed to have everyone laughing, attend a comedy show. You can even turn it into an all-night girls night idea by going out for dinner beforehand and hitting the bars afterward!
7. Pick Some Pumpkins to Carve
This works best for a fall bachelorette party idea, as that's when you can really have some fun at the pumpkin patch. Pick out your favorite orange pumpkins and then carve them into some seriously ghoulish Jack-o-lanterns.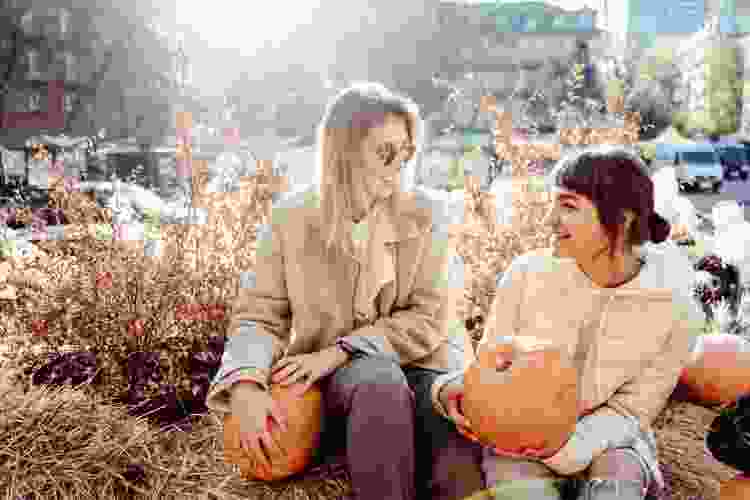 8. Photo Shoot
Hire a photographer for a photo shoot, but don't be afraid to get creative! You can find a neat location for the shoot or have everyone coordinate their outfits to some ridiculous theme.
Everyone will have a blast posing for the shoot, and you'll have plenty of photos to remember the party, which make for great bachelorette party gifts!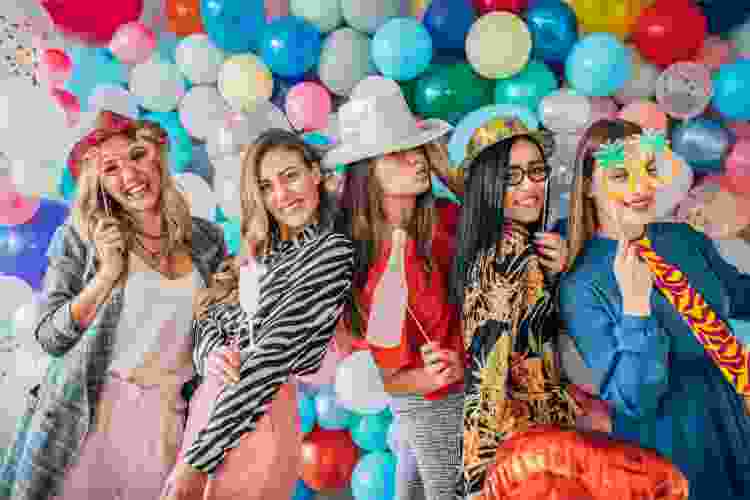 9. Disneyland
An adults-only trip to Disneyland with the girls? It's a dream come true! This fun bachelorette party idea offers all sorts of excitement with thrilling rides, delicious amusement park snacks and all your favorite Disney characters!
10. Tour a Flower Farm
When you tour a flower farm, you'll learn about the flowers in season, how to craft beautiful floral arrangements and more! Plus, there'll be so many photo ops among the fields of flowers.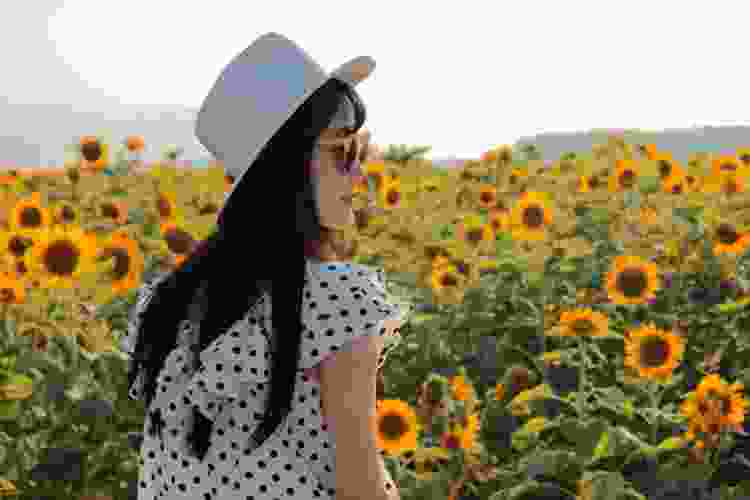 11. Volunteer
For a unique way for the bridal party to bond, volunteer together. This is an especially fun bachelorette party idea if the bride prefers something more low key and loves helping others.
Whether you volunteer at a soup kitchen or run a 5K race for charity, be sure to find a volunteer activity that is meaningful to the bride!
12. Set Sail
One of the most up-and-coming things to do for a bachelorette party is to rent a sailboat and set sail (matching swimsuits optional)! It's adventurous, but also relaxing...and totally Instagram-worthy.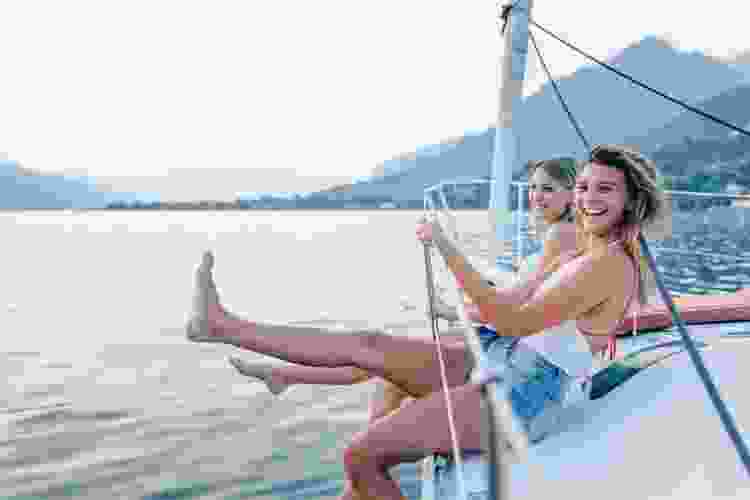 13. Take a Glass Blowing Class
Sure, you could take a more traditional art class, but if you want something really unique, glass blowing classes are the way to go! Under the guidance of master artists, you'll learn the basics of this beautiful art and leave with a glass-blown memento of the bachelorette party.
14. Take a Hike
According to the National Parks Service, hiking is just as good for your mental and social health as it is for your physical health. So why not bring the bachelorette party to new heights and summit a mountain together?
It's an adventurous bachelorette party idea that won't disappoint, especially if you choose a hike with impressive views.
15. Build Something at a Woodworking Class
If you want a unique hands-on activity, woodworking classes are great. It might be challenging, but it'll definitely be rewarding, especially when you can show all the groomsmen your impressive wooden creations.
16. Road Trip
Whether it's a short trip outside the city or a cross-country adventure, a road trip is an exciting and unique bachelorette party idea. Don't forget to pack some snacks and create a bumping playlist for everyone to enjoy!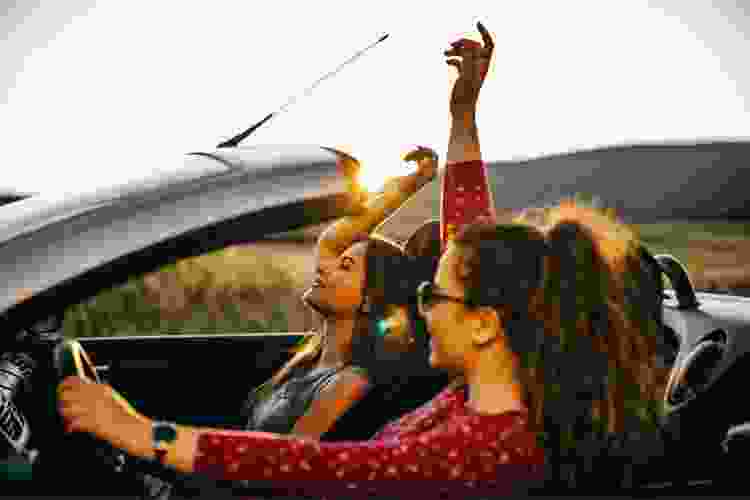 17. Visit a Psychic
It's the perfect opportunity for the bride-to-be to learn all about her amazing future with her husband. Whether you believe in psychic ability or not, a visit with a psychic is an exhilaratingly fun bachelorette party idea!
18. Go Paintballing
For a unique bachelorette party idea that promises thrill and adventure, go paintballing. You can even find really cheap bridesmaids dresses at the local thrift stores to make it bachelorette paintball. It's also a great bachelorette party idea if you're linking up with the boys!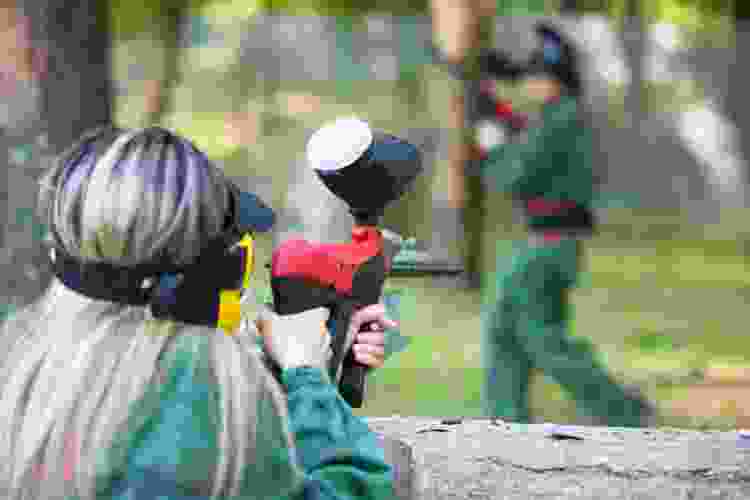 Bachelorette Party Ideas for Foodies 
19. Take a Cooking Class
No matter where your bachelorette party takes place, booking one of the hands-on cooking classes near you is a great idea. Gather the gals for fun cooking classes in Miami, cooking classes in Baltimore, cooking classes in Las Vegas and beyond!
Learning how to cook from world-class chefs is an exciting and interactive way to bond and enjoy some delicious cuisine.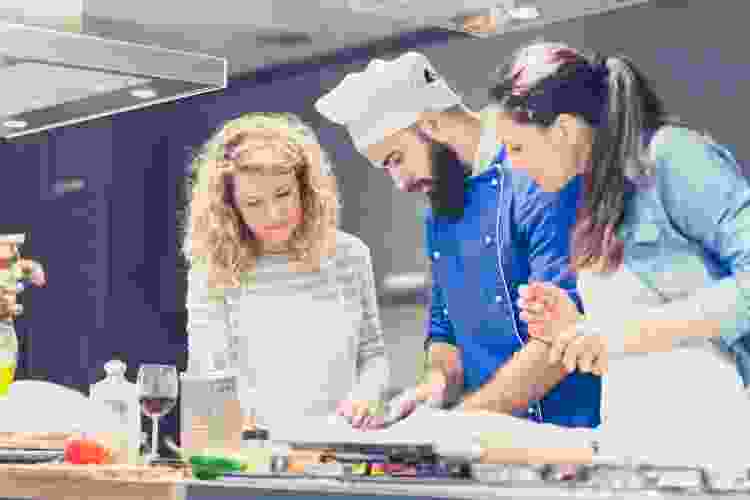 20. Bachelorette Party Brunch
A bachelorette weekend is practically incomplete without fancy and fun brunch party ideas. Whether you're preparing for your wild night out together or recovering from it, brunch together is a classy and delicious activity that won't disappoint.
21. Go Apple Picking
For a lovely fall bachelorette party idea, visit a nearby orchard and go apple-picking. Once you've hand-selected your favorite varieties, you can spend the evening baking tasty apple goodies, like apple pie, apple cake or some hot apple cider!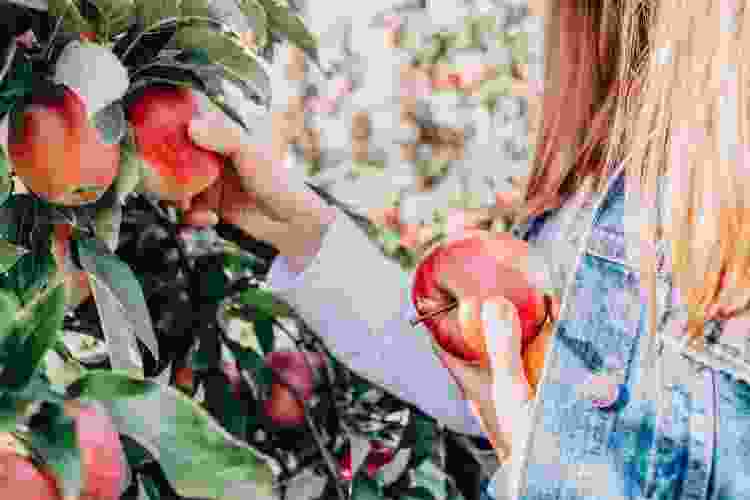 22. Have a Tea Party
If you want a classy bachelorette party idea, throw a tea party. What could be more sophisticated than sipping tea from fine china and savoring gourmet scones while you gossip together in your fanciest attire?
If tea isn't their thing, explore other theme party ideas the bride-to-be would love.
23. Vineyard Hopping
Don't just enjoy the beautiful scenery and wine tastings at one vineyard — visit multiple vineyards together! It's a very sophisticated bachelorette party idea.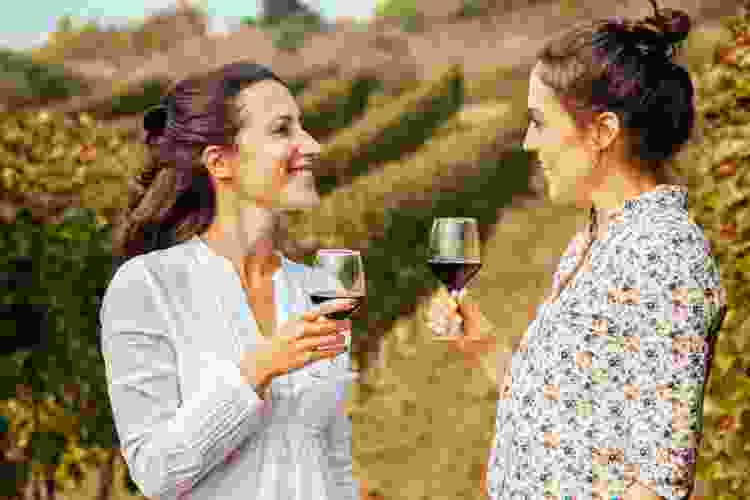 24. Beer Tours and Tastings
Head to the local breweries for a behind-the-scenes look at how your favorite ales and beers are made. Then, kick back and enjoy the laid-back brewery atmosphere as you sample some flights with this fun bachelorette party idea!
25. Pizza Party
If the bride-to-be loves pizza, get ready for a pizza party like never before. Using either homemade or store-bought pizza dough, everyone will roll out their own personal pizza and assemble their unique blend of toppings.
Everyone can enjoy their own pizza masterpiece, or you can share with each other and vote on whose is the best! Take it a step further with cooking classes in NYC, cooking classes in Chicago or cooking classes in Denver and learn to make authentic pizza from scratch!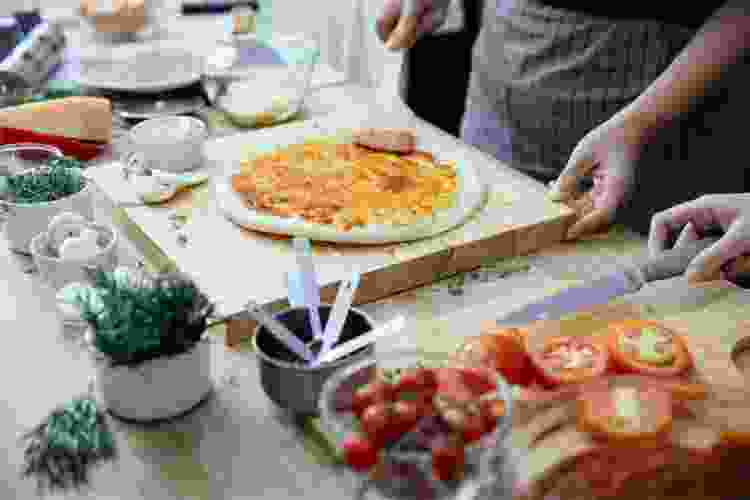 26. Coffee Shop Hopping
Caffeinate up for the wild night ahead by spending the morning coffee shop hopping. Coffee connoisseurs will love sampling the different roasts, and everyone will enjoy experiencing the unique vibe at each coffee shop or café. 
27. Go on a Food Crawl
For a bachelorette party idea to impress the serious foodie, go on a food crawl. Visit the bride-to-be's favorite eateries and establishments, ordering a few appetizers at each. If you're feeling extra adventurous, maybe even throw in some new places to try!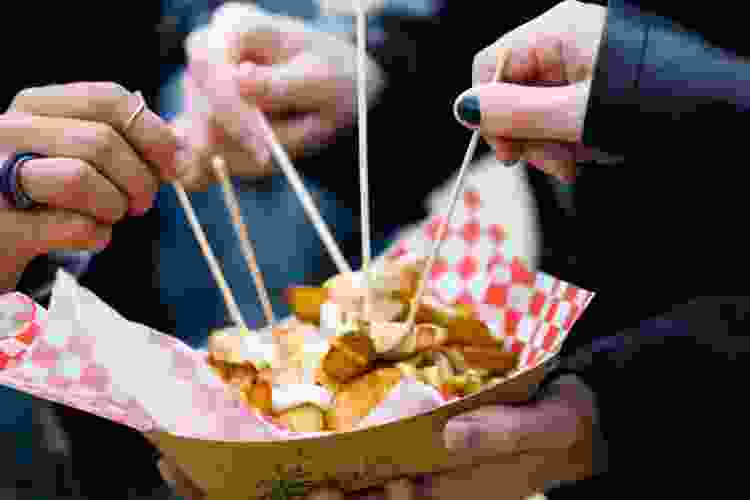 Bachelorette Weekend Ideas
28. Bucket List Trip
Plan your girls weekend ideas around a destination that's on her bucket list. Sure, it might require a bit more commitment and planning than some other bachelorette party ideas, but it'll be so worth it.
Tip: Hiring an event or trip planner can help make sure you see all the cool sights and attractions on her list, too. Or check out this list of unique summer bucket list ideas for inspiration. 
29. A Yoga or Wellness Retreat
Weddings are fun, but they're also pretty stressful. Unwind together and get ready for the big day with a yoga or wellness retreat. It's the perfect way to relax together over the weekend and find some zen.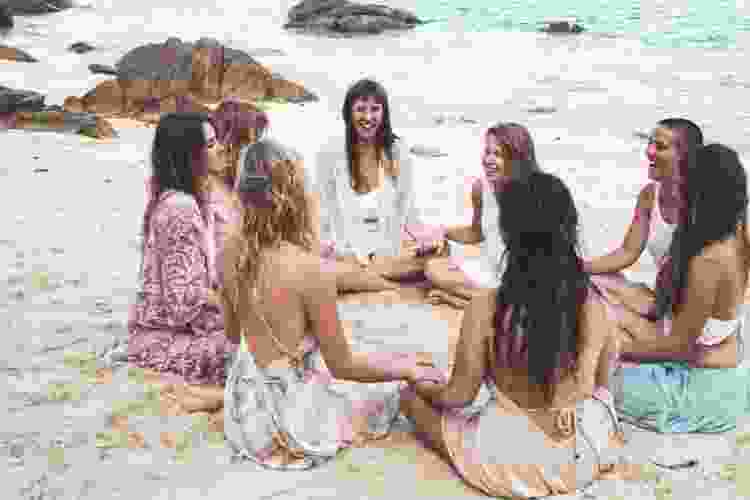 30. Camping Trip
If she loves the outdoors, spending the weekend together camping is a great bachelorette weekend idea. Enjoy the fresh air, roast some marshmallows and sing by the campfire as you toast to her last few days of singlehood!
31. Nashville 
There's a reason the country music capital is one of the most popular bachelorette destinations. Whether you tour the Grand Ole Opry, head to the Broadway strip for some entertainment or just enjoy some Tennessee whiskey and barbeque, it's always a fun time at a Nashville bachelorette party.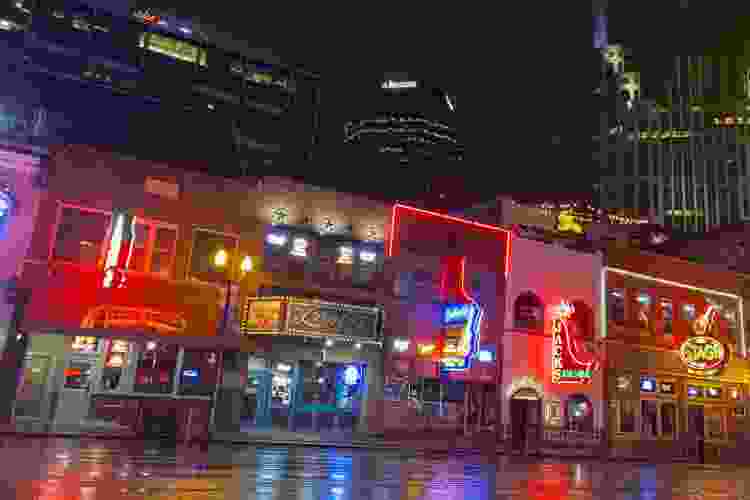 32. Miami Beach
A trip to Miami Beach is a favorite weekend bachelorette party idea because relaxing by the ocean and sipping beach cocktails with your friends is always a good idea. After spending the day on the beach, check out the exciting nightlife scene downtown to keep the excitement going.
33. Rent a Houseboat
Let your worries float away for the weekend as you party together on a houseboat. While you cruise around the lake you can work on your tan, swim a bit and enjoy spending a relaxing weekend with the gals!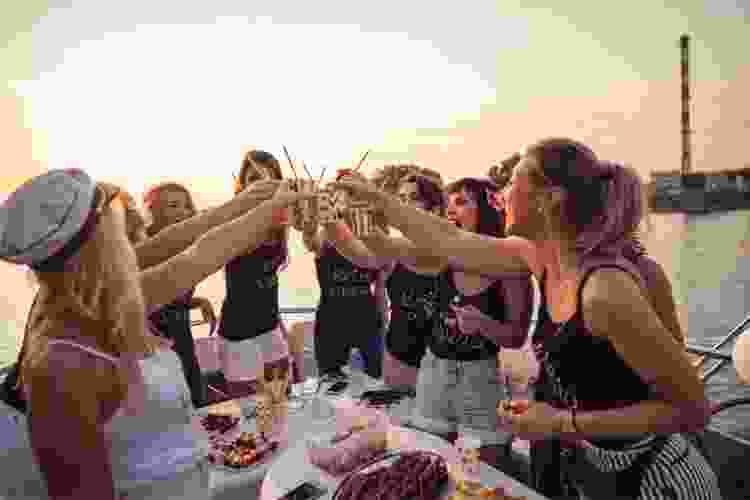 34. Ski-Cation 
Hit the slopes for a weekend ski-cation if you're looking for winter activities for the bachelorette event. After you shred down the slopes, you can relax together in the jacuzzi with a drink or two. It's an amazing winter bachelorette party idea that any snow bunny will love. 
35. Charleston 
This South Carolina coastal city has gorgeous oceanside views, shopping, art galleries and plenty of delicious Southern food. It's a beautiful bachelorette destination and is one of the more relaxing bachelorette weekend ideas.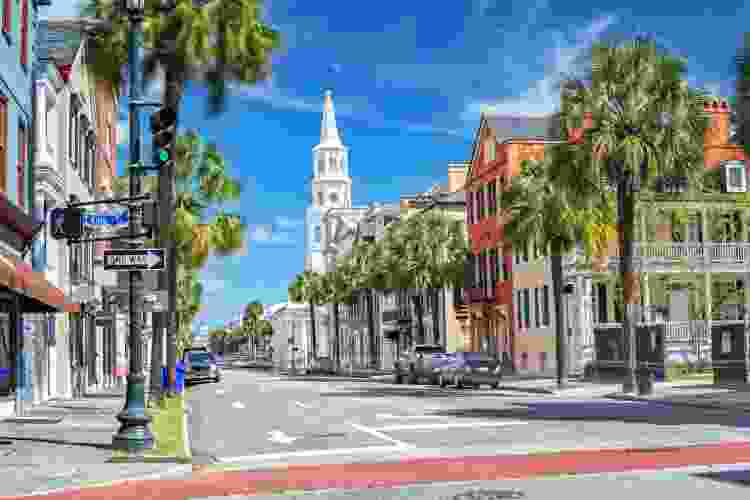 Bachelorette Party Ideas at Home
36. Online Mixology Classes
Shake things up with online mixology classes, and join top-rated mixologists as they teach you how to master the perfect cocktail. It's an excellent bachelorette party idea at home if you want to have a few drinks together without going to the bar!
37. Enjoy a Virtual Wine Tasting
If you can't all be together in person, celebrate the bride-to-be with virtual wine tastings. World-class chefs and sommeliers will teach you about the subtleties of wine as you sip and sample from the comfort of your home with this bachelorette party idea.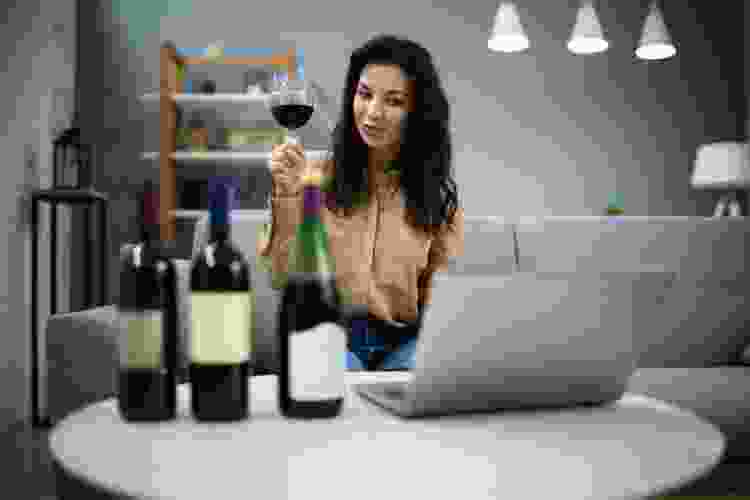 38. Get Creative With Online Art Classes
If you can't all be together in person or need an activity for the afternoon, taking an online art class is a great option.
There's traditional online painting classes, but you can also develop your doodles with interactive online drawing classes or improve your camera skills with online photography classes. No matter what you choose, the bridal party will have a blast embracing their creativity together.
39. Take an Online Cooking Class
Not only is cooking together a great way to bond, but it's also super fun, which is why online cooking classes are one of the best bachelorette party ideas at home.
Join top-rated chefs and learn how to cook up something delicious without ever leaving the house or vacation rental. Get inspired with our list of the best Zoom cooking classes of the year.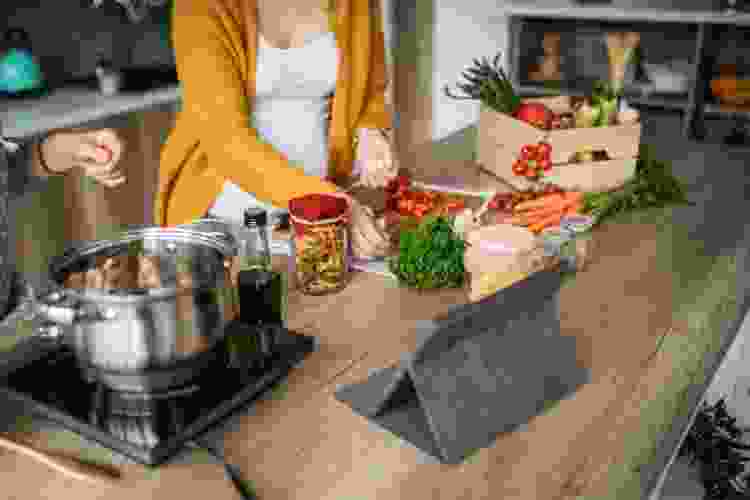 40. Ring Hunt
Organize a ring hunt at home, or possibly even at the hotel. Whether you choose toy rings, candy rings or cute casual rings, the bridesmaids will have a blast searching for these hidden gems, especially if there are younger ladies or junior bridesmaids. You can even offer a prize for the person who finds the most.
41. Drink If...
In this entertaining bachelorette party game, players drink when the statement applies to them. You can either pass around a deck of pre-made cards or make up the statements on the spot, such as "drink if you are blonde" or "drink if you are single."
It's a hilarious way to bond (and drink) together at home.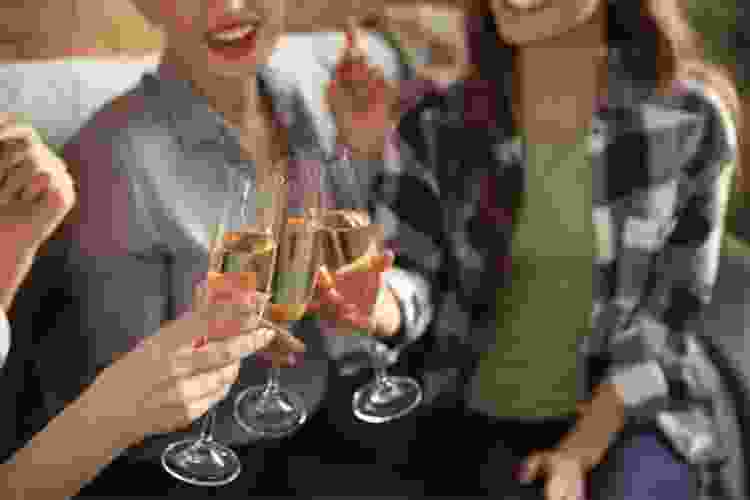 42. Name Whose Nail Polish
For this bachelorette party idea, everyone brings a bottle of nail polish with a name that best reflects their personality. Then, the bride-to-be tries to guess who brought which nail polish. After the game, you can then have an at-home manicure night!
Wild Bachelorette Party Ideas
43. Poker Night
You don't have to travel to Vegas or a casino to have a wild poker night! Host your own bachelorette poker night at home, and if you really want to spice things up, make it strip poker.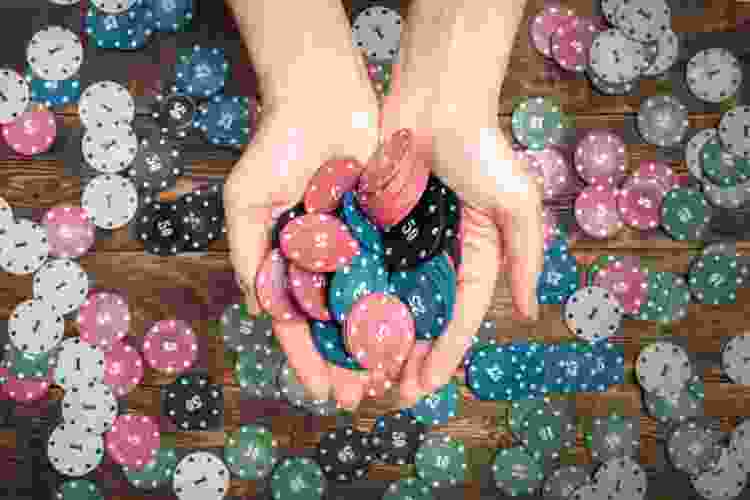 44. Guess the Panties
One of the more wild things to do for a bachelorette party is to play the "Guess the Panties" game. This hilarious activity requires every bridesmaid to buy the bride a pair of underwear that best represents their personality before everyone tries to determine who brought what.
After all the laughs and excitement, the bride will have a bunch of new underwear, too!
45. Krazy Karaoke Night
After you've had a few drinks, find a local karaoke bar and sing your hearts out. The more you drink, the better your singing gets, right? If everyone is willing to be silly, it can easily become a wild and krazy karaoke night.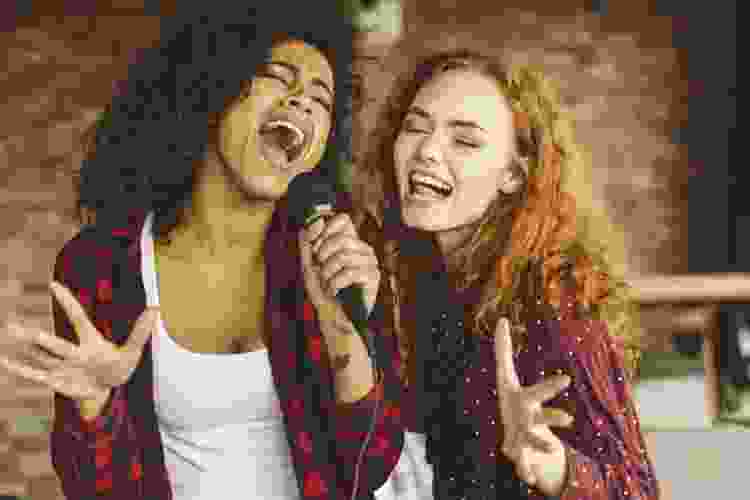 46. Bar Crawl Bingo
Bring the usual bachelorette bar crawl to the next level by turning it into bar crawl bingo. It's a race to see who can fill their bingo card first!
Get creative when you create your boards together, with things like "awkward first date" or "drunk person spills drink on himself." It'll make the night even more hilarious and give you plenty of stories to share the next morning.
47. Las Vegas
Let loose with your girls in the city of sin! With gambling, shopping, entertainment and all sorts of nightlife, it's sure to be a wild bachelorette weekend in Vegas.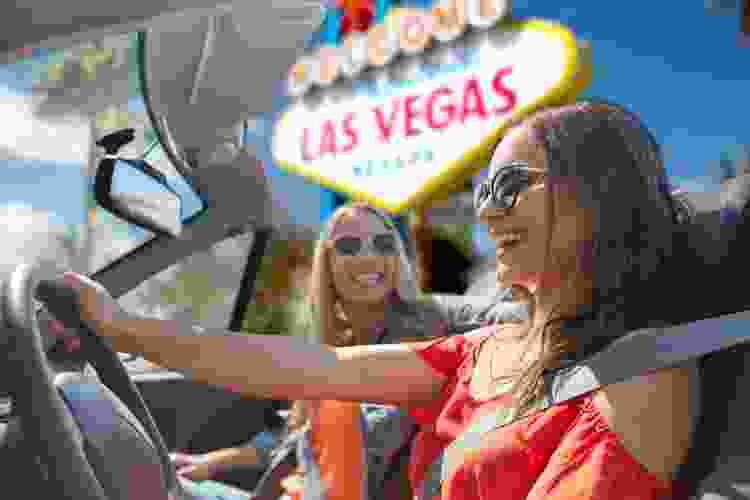 48. Pole Dancing Class
Hit the town and learn how to seductively straddle that pole. What better time is there for something a bit racy and scandalous than a bachelorette party? It supposedly makes for a pretty great workout, too. Find pole dancing classes in Denver, pole dancing classes in Houston or near you.
49. Jazz It Up at a Speakeasy
Party like it's the Roaring 20s when you hit up a speakeasy bar. With secret entrances, jazz music and forbidden drinks, it's one of the more exciting and thrilling bachelorette party ideas.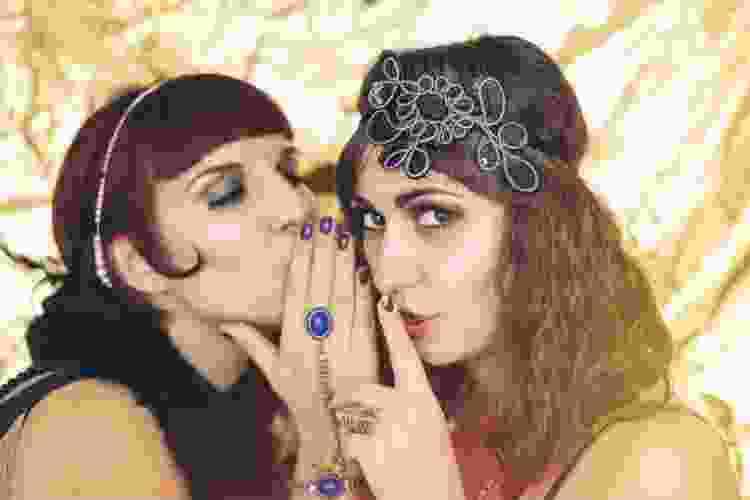 50. Visit a Strip Club
This might be one of the more mainstream wild bachelorette party ideas, but if the bride-to-be really is the girl-gone-wild type, then a trip to the strip club is practically required! You'll obviously want to make sure she gets a lap dance. 
51. Rent a Limo
Hit the town in style, or simply cruise around in the limo all night long while you live it up. If you're riding in a limo, you just know it's going to be a crazy night.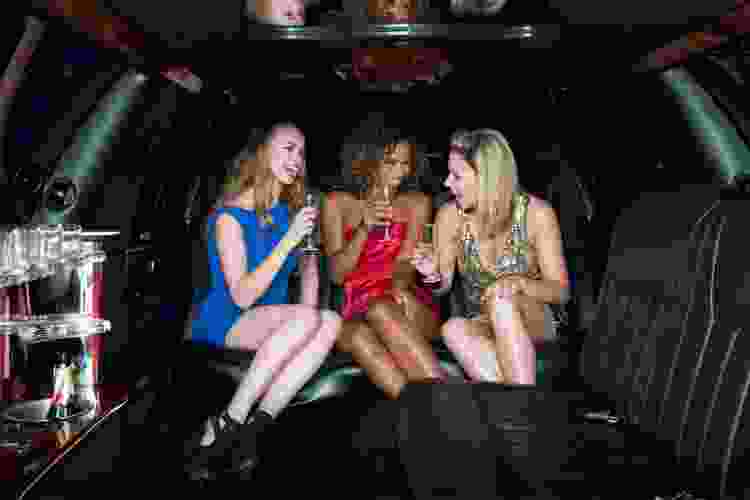 52. Prosecco Pong
It's like beer pong, only much classier. While it may be a more sophisticated drinking game, that doesn't mean things won't get a little crazy! Even if you opt to go alcohol-free and use sparkling grape juice, prosecco pong is one of the more wild bachelorette party ideas.
Low Key Bachelorette Party Ideas
53. Virtual Flower Arranging Class
Get the gals together remotely and celebrate with virtual flower arranging classes. You'll have a great time learning how to create stunning bouquets, which you can then use to decorate the reception venue.
It's some bridal party bonding that will also tackle the decorating duties!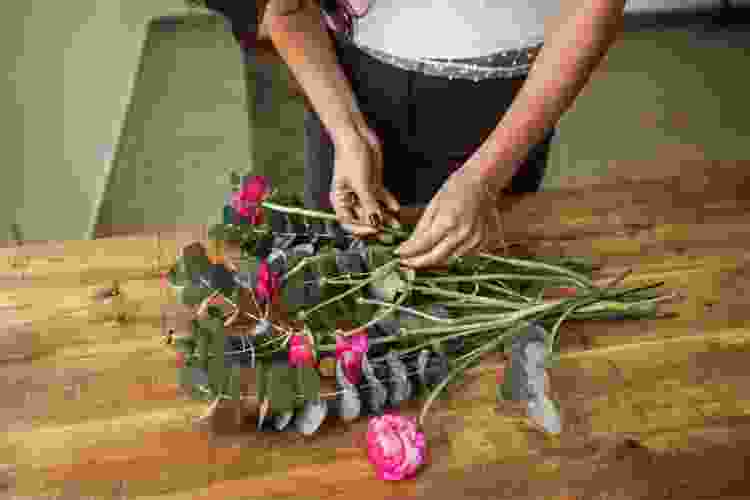 54. Take a Sewing Class
Unwind with a bit of needle and thread when you take a sewing class together. Not only will you improve your stitching skills, but you might even leave the class having sewn something cute for yourself to wear on the wedding day!
55. Spa Day
A spa day is one of the most classic bachelorette party ideas, and for good reason! Who doesn't love getting pampered with their best friends? Let that wedding planning stress melt away. Turn your home into a day spa or explore other relaxing staycation ideas.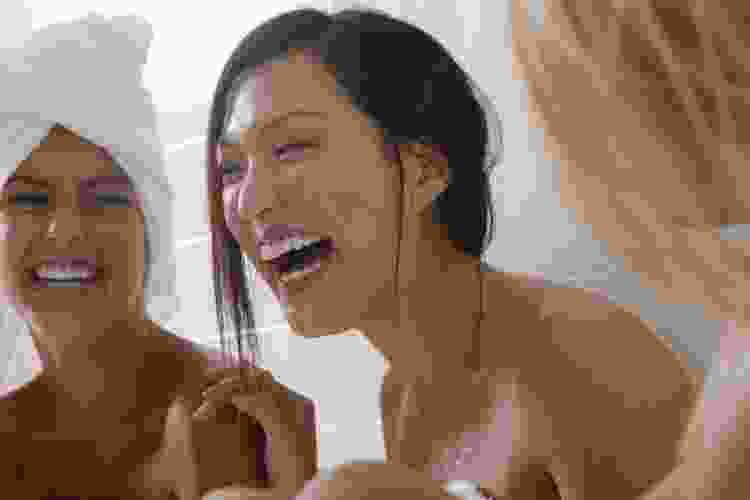 56. Movie Night
For a bachelorette party idea reminiscent of your childhood sleepovers together, plan a movie night. Be sure to swap out the juice boxes for some more adult beverages, and if you're feeling especially creative, make a drinking game to go along with the movie!
57. Craft Night
For a low key bachelorette party idea, gather at home for some DIY crafts, preferably something that can be used as cute wedding decorations. Serve some light snacks and play some music while everyone gets artsy together.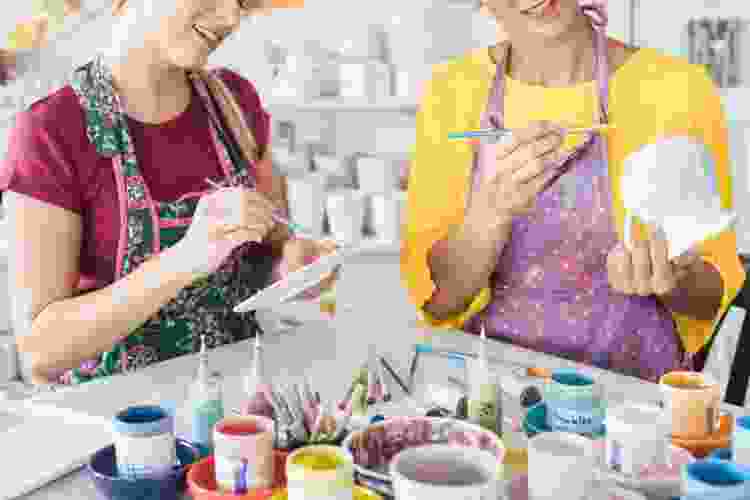 58. Lounge at the Lake
Enjoy a lazy day at the lake, lounging the stress away. Go for a boat ride, swim a bit and grill up something fantastic before stargazing around the firepit. It's a memorable and fun bachelorette party idea that everyone will love!
59. Plan a Picnic
If you want something relaxed, but also Instagram-worthy, a bachelorette picnic party is perfect, especially if there's a gourmet cheese and cracker spread. Pop the Champagne, celebrate and don't forget to take some pictures!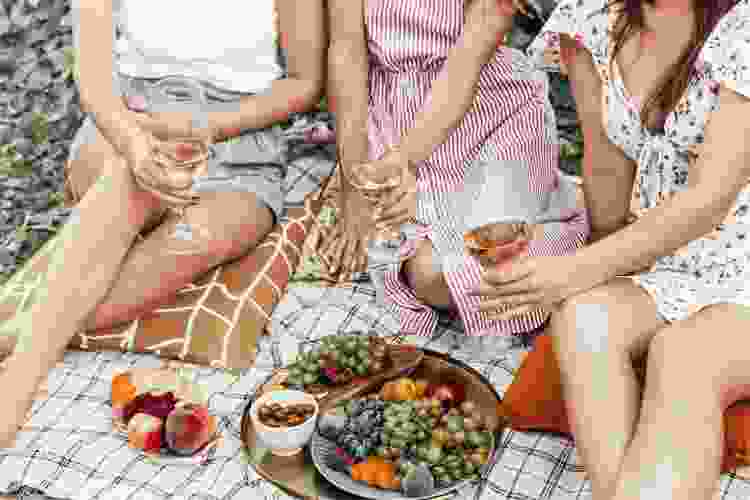 With all these incredible bachelorette party ideas, you're ready to have an awesome time with the ladies. Whether you get wild with some prosecco pong or a pole dancing class, plan a bachelorette weekend getaway or opt for something more low key, there's something perfect for every bride-to-be. 
Say goodbye to those boring bachelorette parties, and get ready for an epic time celebrating together!
For even more fun party ideas, check out other experiences happening on Classpop!