29 Experiences and Gifts for Newlyweds They'll Cherish Forever
Published on Nov 1st 2022
| 0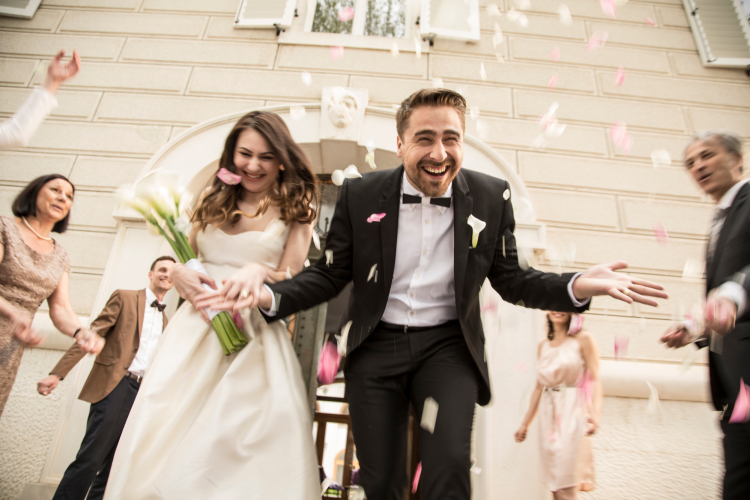 Shopping for perfect gifts for newlyweds can feel like finding a needle in a haystack. Beyond quality, memorability and usefulness, cost is another important factor when gift shopping.
They've found the love of their life, and you want to celebrate their achievement and welcome their spouse to the family...without blowing your budget.
When it comes to honoring the couple, what are some good inexpensive wedding gifts? Or after the big day has passed, what is the best gift for a newly married couple? This guide will help you brainstorm some of the best gifts for newlyweds that they're sure to appreciate.
Jump to Section
Creative Gifts for Newlyweds
1. Paint and Sip
Quality time is one of the most important things every newly married couple needs. Give the gift of a fun, creative experience by booking paint and sip in Los Angeles, paint and sip in Houston, paint and sip in Chicago or any paint and sip near you.
If you know your recipients are homebodies, consider online painting classes to help them relax and have fun together at home.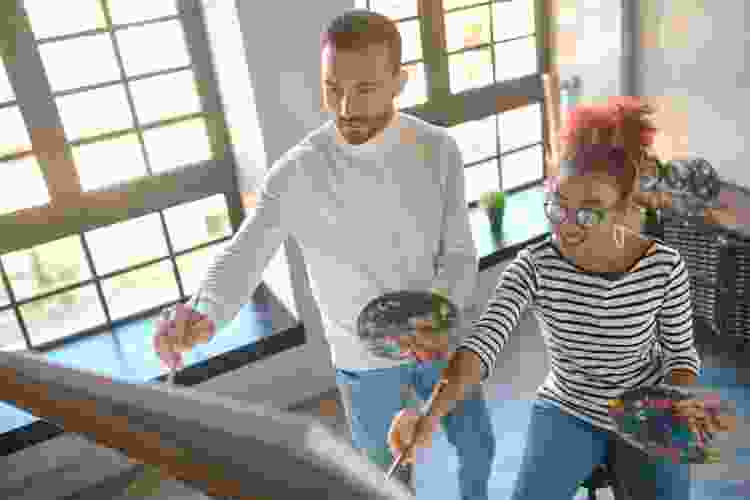 2. Pottery Classes
Sometimes marriage requires you to get your hands dirty, but you can build something great when you work together! At pottery classes in Boston, pottery classes in San Francisco or pottery classes in San Diego, they can have fun while practicing their clay-sculpting skills. At the end of the pottery date, they'll have their own handmade memories to cherish forever.
3. Dance Classes
The best experience gifts for newlyweds will help them keep the romance burning long after their wedding night. Dance classes in Los Angeles, dance classes in Las Vegas, dance classes in Orlando or another nearby city are perfect gifts for newlyweds that already live together.
4. Hygge Date Night Box
"Hygge," pronounced like "hew-guh," is a Norwegian and Danish concept that describes all things cozy, wholesome and homey. A hygge date night box is the perfect gift for newlyweds settling into a new nest together. Build your own hygge box with yarn, activities and ideas, or check out this one from Etsy's Crated With Love.
5. Gardening Subscription Box
Research recently published in Clinical Medicine shows that exposure to plants, green spaces and sunlight is highly beneficial to people's physical and mental health.
To foster the newlyweds' gardening skills and encourage their personal growth, sign them up for a monthly gardening subscription box from Cratejoy. Every month, they'll receive a unique bundle of seeds, tools, supplies or houseplants to get their hands dirty and beautify their home.
Foodie Gifts for Newlyweds
6. Cooking Classes
For a gift that keeps on giving, look for cooking classes near you. Your favorite newlywed couple will enjoy cooking for each other after attending cooking classes in Portland, cooking classes in San Antonio or cooking classes in Miami and beyond.
If the newlyweds may be moving soon or you aren't sure where they'll live together, online cooking classes can be just as fun and informative.
7. Ceramic Fondue Set
Allow your recipients to bring a luxurious date night home with a ceramic fondue set. A fondue set is a unique kitchen item that your newlywed couple will reach for more than they thought — who doesn't love hot, melty cheese and bread on movie night? To make this gift for newlyweds extra fun, add a fondue recipe book or unique sealed cheeses.
8. Marble Charcuterie Kit
A charcuterie kit is something your recipients may not purchase for themselves, but they'll end up getting a lot of use out of this gift. Perfect for parties, special occasions or a classy date night in, a nice, marble charcuterie set is one of the best gifts for newlyweds who love food.
9. Copper Cookware
Copper is the king of all cookware materials because it conducts heat quickly and distributes it evenly. Copper cookware pieces make great gifts for newlyweds, helping your recipients feel like royalty every time they cook dinner at home. If your couple loves the gift, you can easily send them another matching kitchen piece every year.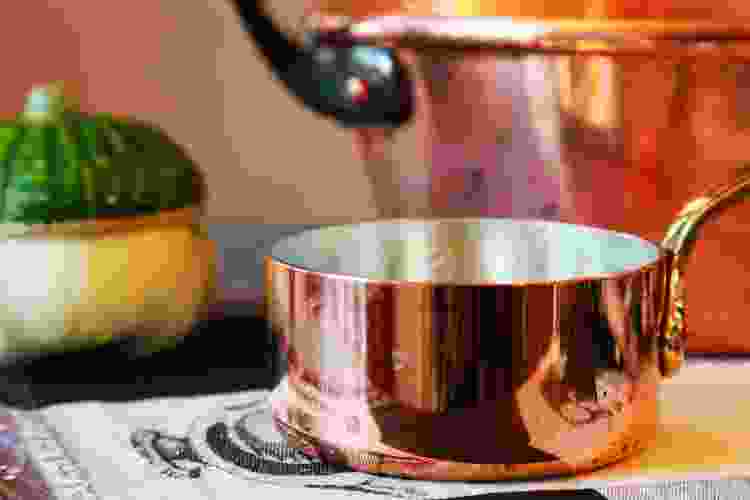 10. Meal Subscription Gift Card
Adjusting to married life can feel stressful for a newlywed couple. Take the worry of grocery shopping off the table by giving the gift of a meal subscription service.
Each weekly delivery will bring high-quality ingredients and recipe instructions right to their door, so they can both relax and enjoy a delicious stress-free meal at home.
Unique Gifts for Newlyweds
11. Online Mixology Classes
The best experience gifts for newlyweds should always inspire them to relax, create and learn together. In online mixology classes, your favorite couple will enjoy tasting, mixing and learning about their favorite drinks. When the going gets rough, they'll be able to refresh their spirits and savor the moment over homemade cocktails.
12. Virtual Wine Tastings
Adventurous gifts for newlyweds don't have to be extravagant. For couples who prefer staying home to going out, virtual wine tastings make it easy to try new things together. Wine tastings can also make great gifts for foodies, as they'll learn how to pair their favorite foods with the perfect wine.
13. Online Game Nights
Keep learning together long after the wedding bells ring! With online trivia games, virtual game nights, virtual scavenger hunts and virtual escape rooms, your recipients can spend quality time together from the comfort of their home.
Online games make great family gift ideas for newlyweds with children; once the kids are asleep, the adults can play all night!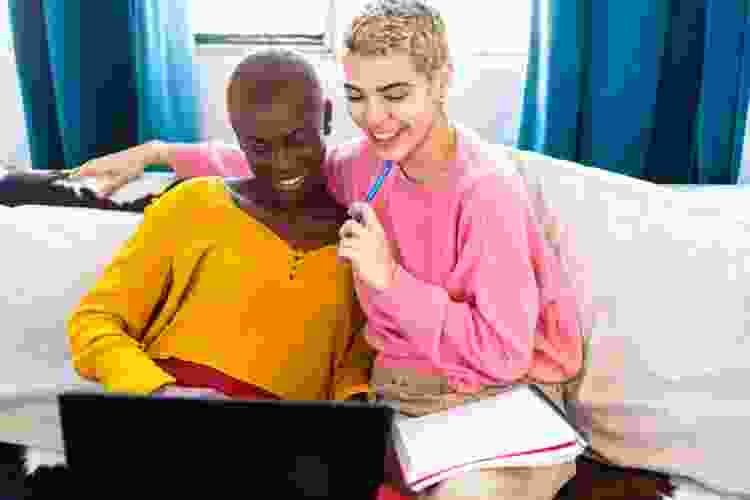 14. Ticket Stub Diary
Looking for the perfect gift for movie-buffs? A ticket stub diary is a great way for them to keep track of all their entertainment experiences together, from movies and concerts to plays and dance performances.
The ticket stub diary from Etsy's Angel Very Hand Studio comes in several cover designs and includes space for them to write about their experience.
Useful Gifts for Newlyweds
15. Virtual Flower Arranging Classes
Virtual flower arranging classes make some of the best gifts for newlyweds who love traditional sentiments. Together, they'll learn how to select and prepare flowers, arrange them together in vases and give them as gifts. After taking virtual flower arranging classes, each spouse will know just how to surprise the other with the perfect floral bouquet.
16. Photography Classes
For couples who love to try new creative hobbies, photography classes are a gift that keeps on giving. Together, they'll learn how to capture and edit perfect shots of each other and the world around them. Social media-savvy couples are sure to thank you for the Instagram-worthy results.
17. Woodworking Classes
Help your favorite newlywed couple build their dreams together by signing them up for woodworking classes. With multiple difficulty levels, any couple can develop woodworking skills as a hobby or serious undertaking. This useful gift for newly married couples will beautify their home and bring them closer together.
18. Glass Blowing Classes
If you need gifts for artists, adventurous couples or the seriously crafty, glass blowing classes offer an experience like no other. This unique course will teach couples how to crank up the heat and turn molten glass into housewares, décor, jewelry and more. At the end of the session, the newlyweds will have memories and handmade items to cherish forever.
19. Crystal Decanter
Some of the best experiences are made in the little moments at home. With a decadent crystal decanter, you can turn their weeknight cocktail hour into a relaxing evening ritual. This luxurious gift for newlyweds will look gorgeous on their kitchen counter or bar cart, and they'll remember your love for them as they savor every sip.
20. Air Purifier
What wedding gift do you give someone that has everything? Although it may not look glamorous, an air purifier is one of the best gifts for newlyweds that already live together. Through sickness and in health, a good, quality air purifier will cut down on indoor pollutants and keep the lovely couple feeling their best.
Personalized Gifts for Newlyweds
21. Custom Doormat
Looking for useful but unique gift ideas? Pick a doormat with their favorite colors or decorative motifs, and have it emblazoned with their last name, initials or nicknames. Long after the wedding night, a custom doormat will still make recipients smile every time they cross the threshold.
22. Trinket Memory Box
Do you give cash or check for a wedding gift? Consider stowing your monetary present inside a personalized, engraved trinket memory box. The best gifts for couples are simple, allowing them to curate their own meaningful items and reflect on positive experiences.
23. Wine Milestone Labels
A boozy and foodie favorite, custom wine milestone labels are a creative way to inject fun and humor into the newlyweds' first years together. Create your own adhesive labels, or check out Studio B Labels' customizable options on Etsy. From their first Christmas to their first baby or even their first big fight, custom wine bottles will help them celebrate everyday moments.
24. Wedding Vow Wall Art
This sentimental gift may require some pre-planning, but it's a treasure they'll enjoy for many years to come. If your recipients wrote their own vows for the wedding, have them printed into artwork. Printed wedding vows are a great way to keep the romance blooming and remind the couple of their mutual love on difficult days.
25. Commemorative Holiday Ornament
One of the best personalized gifts for newlyweds, a customized tree ornament from Etsy's By Tracey will help to commemorate the couple's first holiday season together.
Start with a fun material like brass or silver, then engrave with their names and the year. When they decorate the tree every year, they'll love looking back at how far they've come!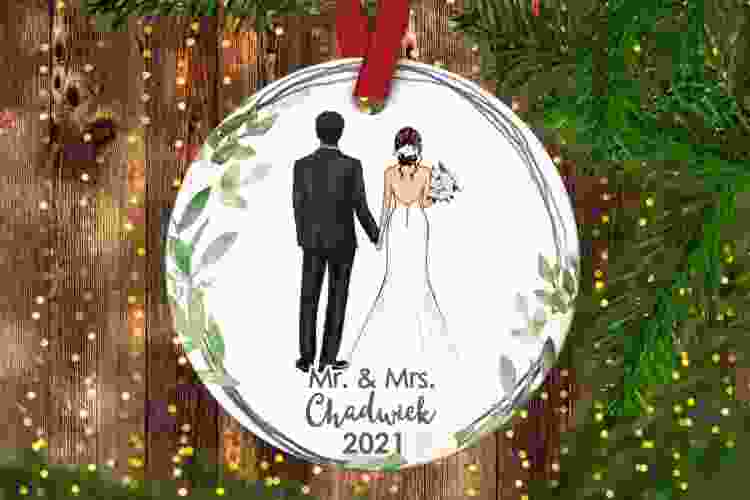 Simple Gifts for Newlyweds
26. Champagne Flutes
The best moments in life should always be crowned with a toast. Champagne flutes are simple gifts for newlyweds that they can use again and again, and they are often forgotten from wedding registries. Encourage your favorite couple to cheers with you through life's special moments, from New Year's Eve to a new car, a new baby and beyond.
27. Luxury Sheet Set
Sheets are a household necessity that every couple needs, especially if they'll be hosting guests or having children in the near future. Give the gift of a high thread count, soft, cotton sheet set in a classic color like white or blue. Quality sheets are things every newly married couple needs, and they should last for many years to come.
28. Couples Bathrobes
This gift allows the couple to wrap themselves in luxury as they wind down every night. Opt for a soft, breathable and washable material like terry cloth or linen, and have each partner's initials embroidered on the chest. For an extra touch, toss in a classy bubble bath and a scented candle for the perfect spa night in.
29. Espresso Machine
Help them power through groggy Monday mornings together with fresh homemade lattes. Single-serve espresso machines make affordable, creative and highly useful gifts. No matter what their week has in store, they'll savor the moments of warm, caffeinated bliss every morning.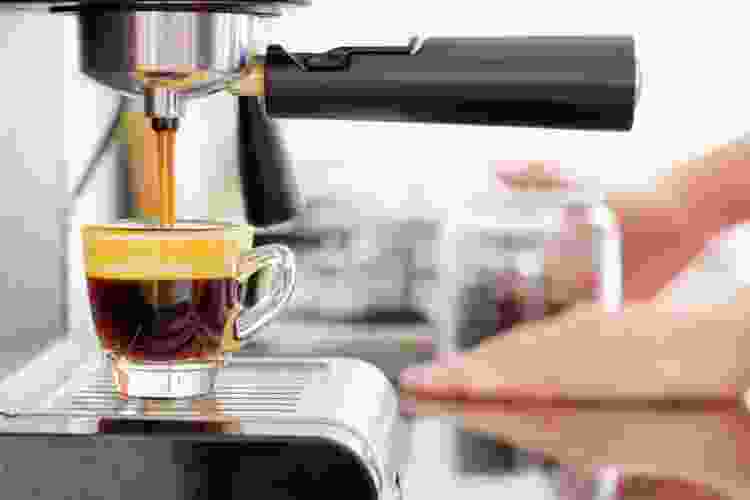 Now that you've explored some of the best gifts for newlyweds, you should have no trouble finding a great gift to commemorate their love for each other. Remember to keep it simple, and encourage the new couple to spend time relaxing and learning about each other.
Whether it's your friend, neighbor, coworker or family member getting married, the dear couple is sure to appreciate any heartfelt gift you choose.
For even more fun gift ideas, check out other experiences happening on Classpop!