67 Best Bridal Shower Gift Ideas for the Bride in 2023
Last Updated on Jun 14th 2023
| 0
Love is in the air, weddings are in season and bridal shower gift ideas are in order! These celebrations are your chance to lavish the bride-to-be and make her feel special before she walks down the aisle. This is your chance to remind her of her own magic by choosing the most thoughtful bridal shower gifts you can find!
So, as a rule, are you supposed to bring a gift to a bridal shower? Bridal shower gift etiquette experts at The Knot share that the idea behind these events is to shower the honoree with gifts, therefore, gifts are expected unless expressed otherwise. But that doesn't mean you have to break the bank.
How much money should you spend on a bridal shower gift? Spend what you can afford and use online shopping to maximize your options. With a bit of ingenuity, you can spoil the guest of honor with handmade gifts that are fun, a little frivolous and absolutely intended for her enjoyment.
Finally, what kind of gifts are given at a bridal shower? Bridal shower gifts should include something the bride would find useful, beneficial or enjoyable. This could range from home décor and thoughtful momentos to experience gifts like cooking classes and wine tastings! Get inspired with our list of the 67 best bridal shower gift ideas for 2022.
Jump to Section
Creative Bridal Shower Gift Ideas
1. Paint and Sip
For bridal shower gift ideas that emphasize relaxation, present the beaming bride with an afternoon of paint and sip. She'll have a blast dipping her toe in creative waters while sipping on her favorite drinks. Explore paint and sip in Sacramento, paint and sip in Boston, paint and sip in San Diego, and other fun areas.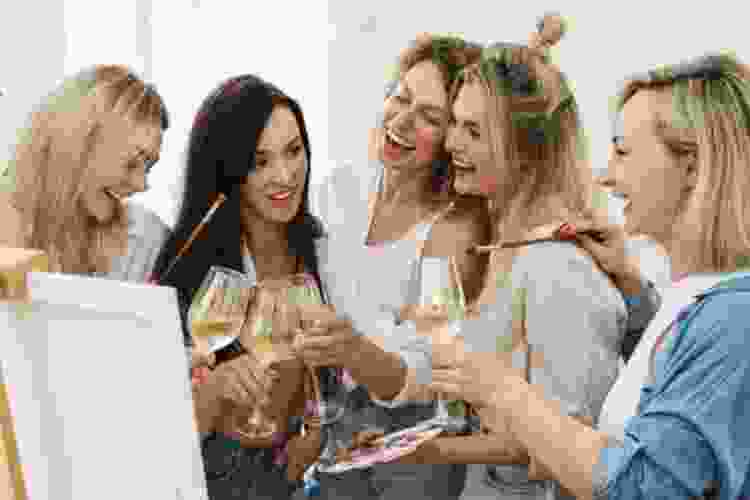 2. Dance Classes
Dance classes will help her get her moves right for the reception! There are in-person lessons in cities around the U.S., like dance classes in the Bay area, dance classes in Las Vegas and dance classes in Washington, D.C. There are even online dance classes available to get her in the groove wherever she is.
3. Pottery Classes
The blushing bride can create custom art for the newlyweds' sugar shack with pottery classes. She'll learn slabbing, hand-throwing and glazing techniques from expert potters who'll help her match her home décor.
Check out pottery classes in the Bay area, pottery classes in Boston, pottery classes in San Francisco and other popular cities.
4. Painting Classes
The bride's happy new life can include new hobbies when you gift her painting classes. There are courses in acrylics, oils and watercolor to get her started from scratch or expand her existing talents. To keep travel to a minimum, you can also offer online painting classes to enjoy in her home studio space.
5. Photography Classes
Help her capture the best honeymoon photos with photography classes and online photography classes. She can learn secrets for maximizing her smartphone for impromptu photo mastery or practice more sophisticated skills with digital or film photography courses.
Learn from top-rated instructors across the country with photography classes in Austin, photography classes in Houston, photography classes in Los Angeles and other artsy cities.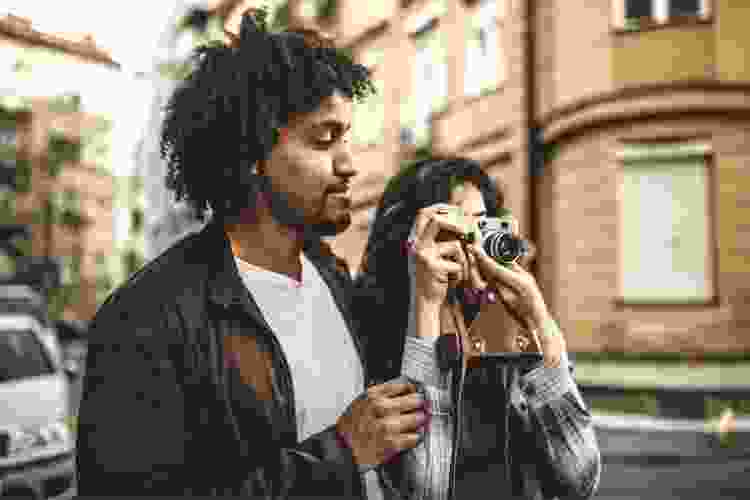 6. Scrapbooks
Handmade scrapbooks detailing her romance are DIY bridal shower gift ideas Pinterest can help you to create. Visit the site for inspiration to tell her story leading up to the big day. Don't forget to leave blank pages at the end for her to add her own Happily Ever After!
7. Portrait Commissions
A professional portrait commission will capture the happy couple in a piece of personalized art to feather their love nest. There are supremely talented artists on Etsy, like Frankie Norman Designs, who can create an image in a variety of formats and styles.
Foodie Bridal Shower Gift Ideas
8. Cooking Classes
Fire up her taste for great home dining with a few expert-led cooking classes. You can find gourmet cooking classes in Portland, cooking classes in Dallas, cooking classes in the Bay area among other towns and cities.
Each lesson is taught by a top-shelf local chef who turns culinary craft into an entertaining dish, no matter what's on the menu.
9. Online Cooking Classes
With online cooking classes, the happy bride can learn to create incredible home dining options to add to her personal cookbook. These courses can be streamed anywhere for at-home culinary lessons that optimize the magic of her home kitchen.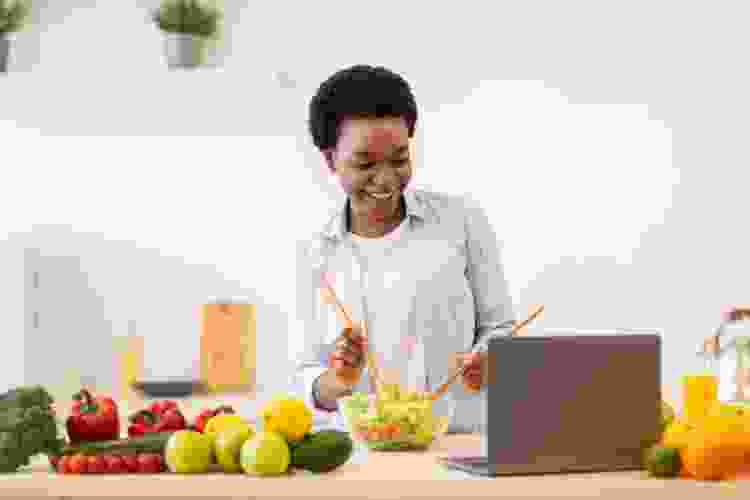 10. Chocolate Sets
Deluxe selections of her favorite chocolates may be the most endorphin-elevating bridal shower gift idea. Visit a local chocolate shop to choose a variety of unique flavors or order something extra-special online and have it delivered in time for the party.
11. Charcuterie Board Kits
For the dinner parties and brunches that are sure to come, set her up with a lovely charcuterie board and serving utensils. Include a how-to charcuterie cookbook to get her started on perfecting her presentation skills.
12. Snacks From Sugarwish
For the ultimate gift for foodies, order the bride an array of fine treats to satisfy her cravings for sweet, salty or crunchy goodies. Sugarwish lets you send her cheery boxes filled with popcorn, cookies, candy and even coffees and teas. Sharing with her sweetheart is optional!
13. Bar Sets
A few bartending tools tucked in a pretty chrome drink shaker is a great bridal shower gift idea for coworkers or friends who are true cocktail fans. Add a gift card to a spirit shop to get the new bride set up for happy hour with her true love.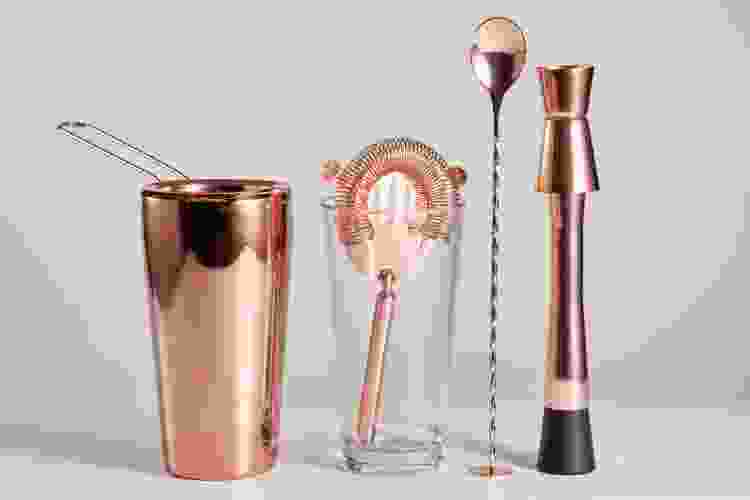 14. Cocktail Subscriptions
With a subscription that brings exciting new cocktails straight to her home, she'll have intoxicating new sips to try out every month. It's a perfect excuse for the loving couple to plan personal happy hours for testing the new concoctions.
15. Picnic Basket Kits
Encourage al fresco dining for the newlyweds by adding a pretty picnic basket to your bridal shower gift ideas. There are baskets that come equipped with everything she'll need. If you're feeling creative, you can assemble a kit of your own with custom-chosen dishes, silverware and glasses.
Unique Bridal Shower Gift Ideas
16. Acting Classes
With acting classes on your list, you'll help the happy bride explore her dramatic side! If performing in front of a crowd isn't her favorite thing, order up a few online acting classes for a more private acting experience.
17. Drawing Classes
Help her discover her inner artist by presenting her drawing classes and online drawing classes. Each session is a foray into an imaginative world that may reveal abilities she never knew she had.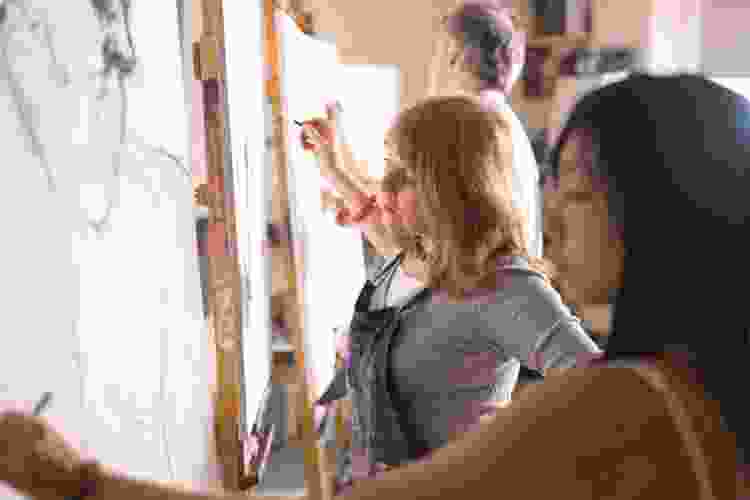 18. Sewing Classes
From creating quilts to stitching handmade fashions, sewing classes are a bridal shower gift idea that allows the bride to express herself through creativity. There are sessions in hand- and machine-sewing that cover the basics, in addition to advanced lessons for the experienced seamstress.
19. Woodworking Classes
Introduce the bride to a homey DIY activity with woodworking classes. She'll work with master craftsmen in sessions that bring the age-old art of woodwork to life. It's a great way for her to add handmade keepsakes to the happy homestead.
20. Glass Blowing Classes
Glass blowing classes offer an eye-opening glimpse into the incredible world of a beloved artform. She'll enjoy learning techniques that balance force and grace to create delicate works to adorn her home.
21. Travel Add-Ons
To enhance the honeymoon, add an excursion or a dinner at a nice restaurant to their stay as a thoughtful bridal shower gift idea. You can also purchase an AirBnB gift card to inspire a future adventure or an escape with the bridal crew.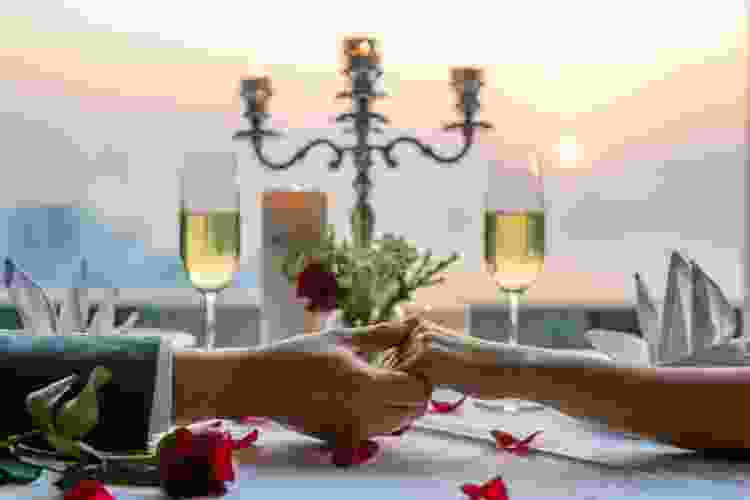 22. Tree Plantings
Tree plantings in honor of the marriage make powerful bridal shower gifts for the bride who loves nature. These spiritual bridal shower gift ideas are loving symbols of something special and new growing stronger through the years.
23. The Adventure Challenge
This fun Adventure Challenge set includes a carry-along camera and an album featuring photo suggestions for the globetrotting couple to share. They can follow the scratch-off prompts and fill the pages with snapshots of their exciting excursions. It's like a Yes Day with pics to prove it all happened!
Inexpensive Bridal Shower Gift Ideas
24. Escape Coupons
Create a favor economy by crafting a book of escape coupons. The bride can redeem them with the presenter (you!) for house sitting, pet walking, babysitting or just a girl's night out whenever she needs one. It's a simple, low-expense bridal shower gift idea anyone can create!
25. Playlists
Gather a list of songs with special significance to the bride and assemble them in a personalized playlist. She'll have all her special songs in one place, including tunes that highlight her fairytale romance.
26. Date Wish Jars
Pretty jars filled with handwritten or printed ideas for date nights and weekend adventures are inexpensive bridal shower gift ideas Pinterest fans love to give. The new bride can choose from your best suggestions for adding excitement to that post-wedding life!
27. Honeymoon House Sitting
An offer to house sit for the happy couple is a bridal shower gift idea that lets them relax and enjoy their romantic post-wedding escape. This can save them time, money and trouble finding services to care for pets and plants and provide peace of mind knowing a trusted friend is watching over the house.
28. Journal and Pen Sets
Pair a blank journal or notebook with a pretty cover and a keepsake pen as a useful DIY bridal shower gift idea. She'll be able to document her journey to the aisle, jot down her personal thoughts or coordinate plans for the big event.
29. Scented Candles
A set of candles in the bride's favorite scent will provide a soothing atmosphere to settle her nerves as the big day approaches. If you aren't sure what scent she prefers, lavender and vanilla are can't-miss options known for their relaxing properties.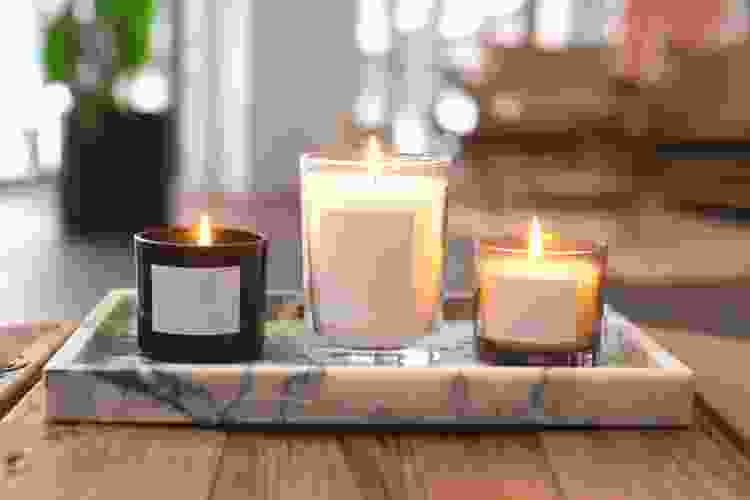 30. Wedding Time Capsules
You can create a makeshift wedding time capsule by choosing a stylish canister or photo box and filling it with items she won't want to forget. Get her started by including a save-the-date card, an invitation, photographs from dress fittings and favors from the wedding. Don't forget a checklist of other items for the bride to add, too!
31. Perfect Pairs Kits
To get the happy couple off to a great start, a perfect pairs kit is a bridal shower gift idea she can share with her better half. Fill a basket or a kitchen tray with items in clever pairs, items such as salad tongs, oven mitts, gardening gloves. Tag each set with a "yours and mine" designation so each person has their own piece of each set!
Luxury Bridal Shower Gift Ideas
32. Customized Perfumes
A scheduled session to create her own perfume tops the list of personalized bridal shower gift ideas. She'll work with professionals to create a proprietary for a custom-formulated signature scent.
33. Pre-Wedding Spa Trips
Help her get the knots out before the big day with a relaxing spa trip. Schedule special massages and her favorite treatments to make sure she has the royal treatment. You can invite her bridesmaids along and make a whole thing of it!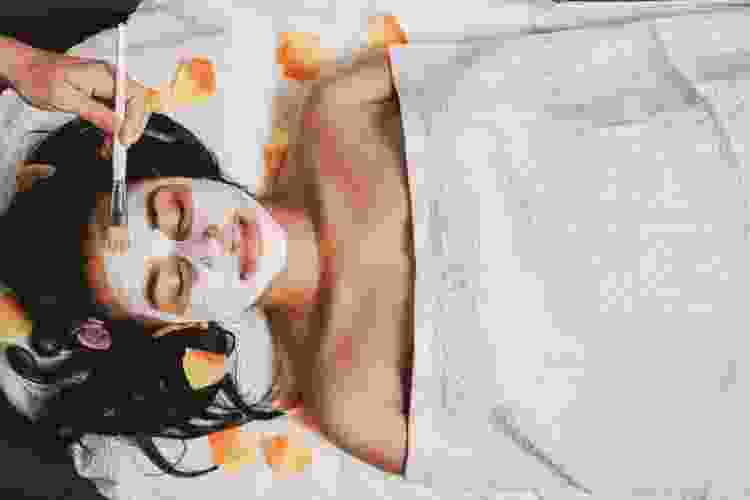 34. Pajamas
A new pair of silk or satin pajamas will give her a cozy ensemble to wear after the wedding. Choose her favorite colors and add a pair of slippers for a luxury bridal shower gift idea she can cozy up in.
35. Deluxe Bedding Sets
Giving her a set of opulent sheets and a fluffy throw will set a luxurious tone for the couple's bedroom. It's a bridal shower gift idea that reboots the most intimate environment of the home and provides new comfort for the happy couple.
36. Plush Robes
Few bridal shower gift ideas inspire relaxation like a plush robe for the bride to sink into. She'll have a cozy wrap for her to wear as she prepares for the big moment and to snuggle up with her dearly devoted after the wedding.
37. Lingerie
Wrap up something slinky to help her get the honeymoon started right! Choose a lingerie set that's sure to stoke the post-wedding fire or present a gift certificate for a bridal shower gift idea that lets her select her own pieces.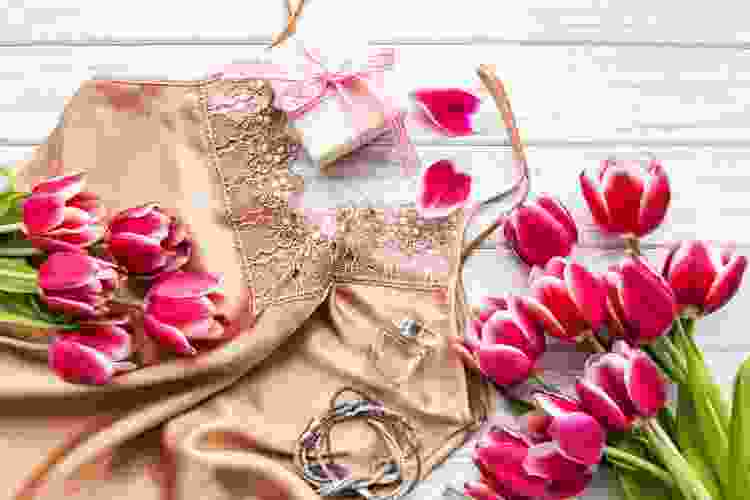 38. Bath and Body Treats
Replenish her lotions, gels and scrubs by presenting her with luxury bridal shower gifts for the bath. Arrange selections in her favorite scent in a basket with a fresh loofah and a few plush washcloths for a touch of luxury.
Online Bridal Shower Gift Ideas
39. Online Mixology Glasses
Give the bride something stirring with online mixology classes. She'll learn to make delicious drinks in her own home bar. Choose from courses in craft cocktails, classic beverages and specialty spirits, all buzzworthy bridal shower gift ideas she's sure to love.
40. Virtual Wine Tastings
With virtual wine tastings, the blushing bride can sample new varietals and learn how to identify tasting notes for a better wine drinking experience. Arranging these bridal shower gifts online provide sure-fire romantic evenings for the happy couple or a fun evening with friends!
41. Virtual Flower Arranging
The aesthetic designs she'll learn with virtual flower arranging are inspired bridal shower gift ideas that help her beautify the home space. If the wedding is a DIY affair, she'll gain the know-how to make her own tablescapes, bouquets and boutonnieres.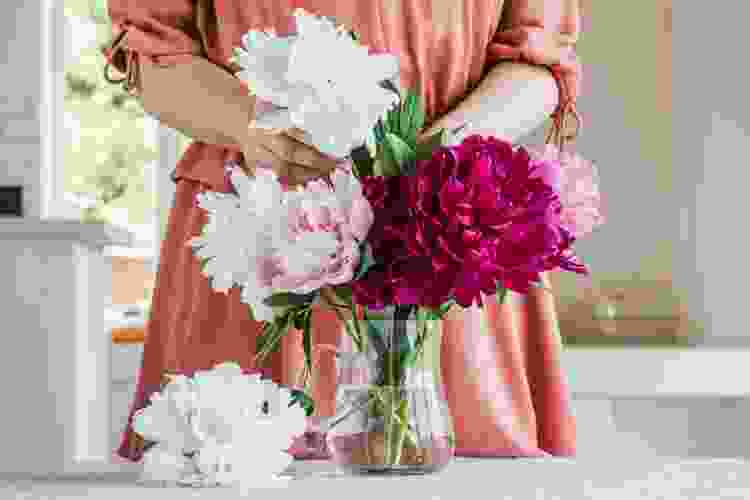 42. Virtual Scavenger Hunts
You can send her off on an internet search for the weird and wonderful with virtual scavenger hunts. Each event is conducted by an entertaining online host who makes sure that fun is at the top of the list at all times.
43. Virtual Escape Rooms
Virtual escape rooms make exciting at-home date nights for the bride and her sweetheart or good times with a group of pals. These digital amusements capture the suspense of in-person escape rooms with the convenience of online gameplay.
44. Instagram Image Book
Chatbooks makes ordering bridal shower gifts online as easy as flipping through an Insta feed! Simply connect and choose the best images of the happy couple and turn this bridal shower gift idea into a fully bound 60-page chronicle of her personal love story.
45. Wine Subscriptions
A great gift for wine lovers, wine subscriptions are the perfect bridal shower gift idea for the bride who loves trying new bottles! You can gift her a few months or a full year's worth of new bottles delivered directly to the happy honeymooners after the wedding.
46. Canvas Photo Portraits
Upload a sweet shot of the lovebirds to Easy Canvas Prints and present her with a high-resolution canvas portrait. Turning a color image black and white will ensure this bridal shower gift idea suits any décor.
Personalized Bridal Shower Gift Ideas
47. Coffee Sets
Order up a pair of new coffee mugs personalized with the bride and groom's names and include them in a lovely basket filled with syrups and gourmet beans. These bridal shower gift basket ideas will provide tempting brews to energize their first mornings in wedded bliss.
48. Sparkling Wine Sets
Monogrammed glasses and a bottle of bubbles make gifts that sparkling wine fans will adore. Tie a stylish corkscrew to the neck of the bottle with a ribbon to complete the set.
49. Couple's Song Art
If the bride and her beloved have a special song, immortalize it in modern art! There are artists on Etsy like those at Pix Arts Co. who create personalized pieces that turn their photo into a clever album cover recreation with digital player details.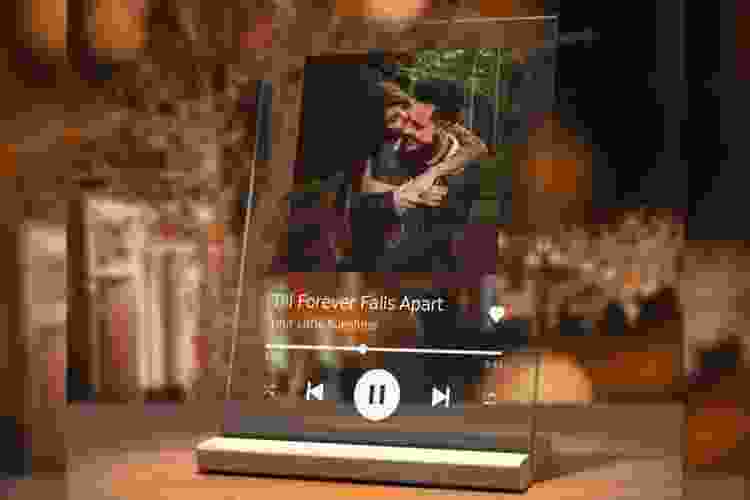 50. Wedding Vow Arts
Immortalize the bride and groom's vows in hand-lettered art as a touching memento of their special day. If you know a lettering artist, enlist their help with a commission for an extra-personal touch.
51. Theme Songs
You can enlist the help of professional songwriters to compose a tune that captures the spirit of the bride's new life. All it takes is a few facts about the cozy couple and she'll have a timeless love theme to cherish forever.
52. Star Maps
Framed celestial maps detailing the stars and planets on the big day are ideal personalized bridal shower gifts for a bride with a cosmic side. These one-of-a-kind bridal shower gift ideas literally write the magical couple's love in the heavens!
53. Custom Door Mats
Help her update the homestead by announcing the new couple at the front door. A Mr. and Mrs. or Mrs. and Mrs. doormat customized with their combined names lets all who enter know that this house is now a love nest! Explore on Etsy, like this one from Avadir and Co.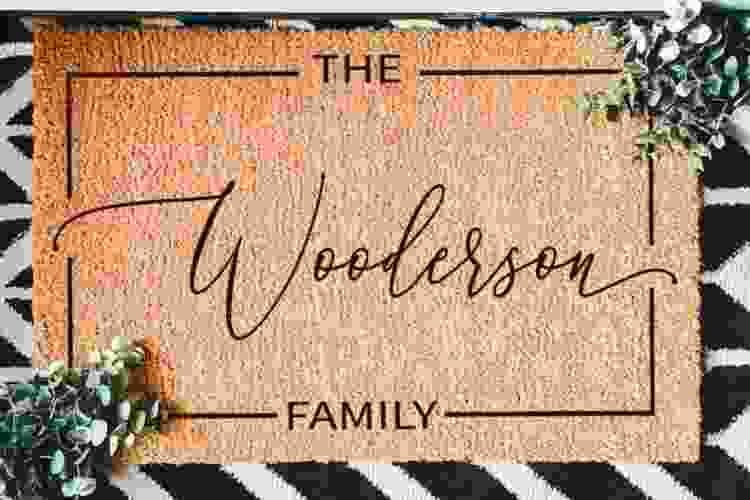 54. Wedding Vow Books
Wrap up a pair of leather-bound journals for the bride to write her vows in. She'll have a place to pour out her heart and a special keepsake to use on her special day.
Funny Bridal Shower Gift Ideas
55. Virtual Game Nights
Treat the bride to a game night she can enjoy from anywhere! With virtual game nights, she and her betrothed can settle in for party games they'll recognize and a few new options they'll enjoy getting to know.
56. Online Trivia Games
The bride can bring pub-style fun home with online trivia games. These hosted events will test the weird and wild knowledge of the bride and anyone she invites to join in on the excitement.
57. Kissing Mugs
Present her with a pair of interlocking kissing mugs from Wayfair that represent her and her spouse-to-be! They'll start every morning with a sweet, whimsical reminder of their love in bloom.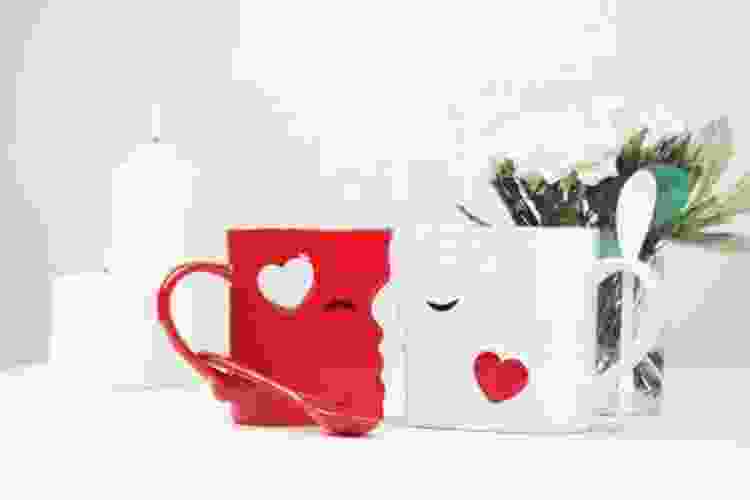 58. In Love and Pajamas Comic Collection
Webcomic artist Catana captures the sweetness of couplehood in a paperback volume of cute cartoons. Her googly-eyed couple are a gentle reflection of tender, goofy moments the happy couple can look forward to.
59. Comedy Bus
Turn this funny bridal shower gift idea into the whole party by booking a comedy bus. These uproarious vehicles feature comedian hosts to keep the laughs rolling with wedding-themed humor and entertaining activities for the whole gang to enjoy.
60. Marriage Survival Kits
The road to true love is seldom smooth! To help the bride make it through the rough patches, put together a marriage survival kit that includes her favorite beverages, snacks and bath goodies. Be sure to include a "do not disturb" sign for when she needs some spur-of-the-moment me-time!
61. Face Pillows
Bring humor to the bride's home décor with hilarious printed pillows! Simply upload photos of the bride and groom and choose an illustrated graphic for the body. These funny bridal shower gifts from Etsy's Justyling provide a set of plush mini-mes to lighten the mood in their sugar shack.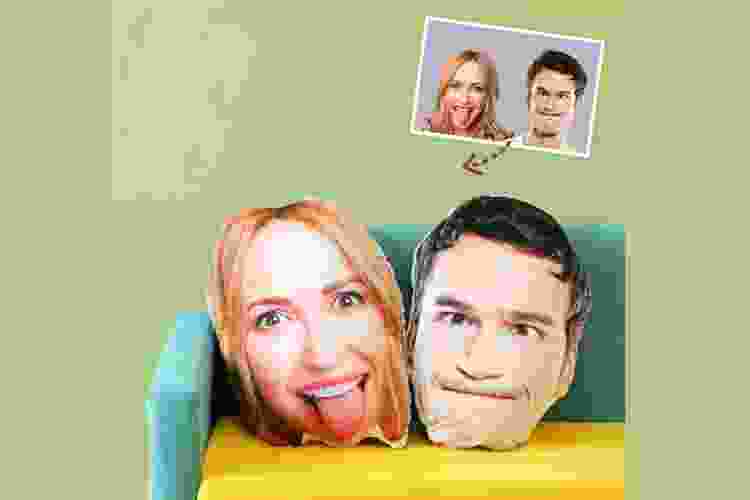 62. Fun Couples' Quiz Books
For getting to know her better half even better, give the blushing bride a Barnes and Noble quiz book for couples. You can find titles filled with fun questions that make bridal shower gift ideas to help keep the magic alive.
Last Minute Bridal Shower Gift Ideas
63. Gift Card Collections
Well-chosen gift cards can make thoughtful last minute bridal shower gift ideas. A few restaurant cards for future date nights or a prepaid Visa to help with honeymoon costs are bridal shower gift ideas that feel personal without requiring a ton of shopping.
Consider a Classpop! Gift Card to encourage the bride or couple to learn fun new skills that are useful for marriage or family life with options like cooking classes, photography classes, art classes and more.
64. Gift Baskets
What do you get when you put a bottle of bubbles, a box of chocolates and a few scented candles in a cute basket wrapped with tulle and a ribbon? A bridal shower gift basket idea that can come together in minutes for an eleventh-hour save!
65. Cocktail Kits
Refresh her beverage game with a set of sweet and saucy mixers for the home bar scene. You can grab a few choice flavors and a bottle of vodka and wrap them up for bridal shower gift basket ideas that are sure to keep her spirits high.
66. New Picture Frames
Wedding photos will soon abound, so why not choose some new frames for the happy couple? A few larger frames in modern styles will showcase prints of their finest wedding moments.
67. Couple's Card Games
From fun and flirty to thought-provoking and philosophical, you'll find card-based party games that will entertain the couple after the big day. These bridal shower gift ideas for coworkers, friends and family alike give lovebirds a chance to improve communication while helping keep the spark alive.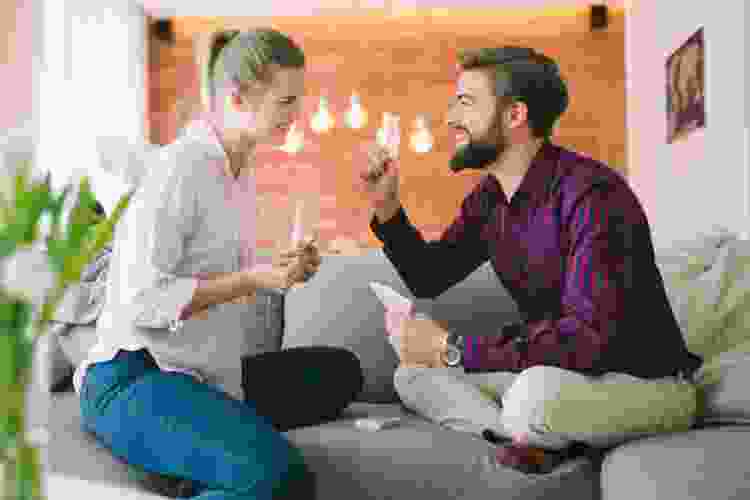 Choosing from the best bridal shower gift ideas can be an exciting quest to find the perfect present to celebrate the bride and her happy days to come. Turn the shopping into a spree by becoming familiar with her tastes and interests.
If you're choosing a bridal shower gift idea at the last minute, think about what you might like to receive and shop accordingly. Chances are your instincts for bridal shower gift ideas are pretty sharp!
For even more fun gift ideas, check out other experiences happening on Classpop!