49 Most Fun Bachelorette Party Gifts for the Bride in Your Life
Last Updated on Jun 5th 2023
| 0
Wondering if you should bring a bachelorette party gift to an upcoming night or weekend out celebrating the bride in your life? Traditionally, it is considered good etiquette to bring a gift for the bride to a bachelorette party, though it is not required.
If you are a maid of honor or bridesmaid, you may be in charge of planning party activities, food and other fun bachelorette events. Whether you're searching for gift ideas for creative brides, foodie brides or funny brides, we've got you covered (with class in mind at every corner — even in our "Dirty" category!).
What do you gift the bride on her bachelorette night or weekend? Explore unique, classy bachelorette party gifts that will best complement her personality and that of her future partner in life.
Tip: As a person who's close to the bride you likely have a good idea of her values, likes and dislikes. When shopping for the best bachelorette party gifts, consider the style and tone of the party, as well as what gifts or experiences will be most appreciated.
Jump to Section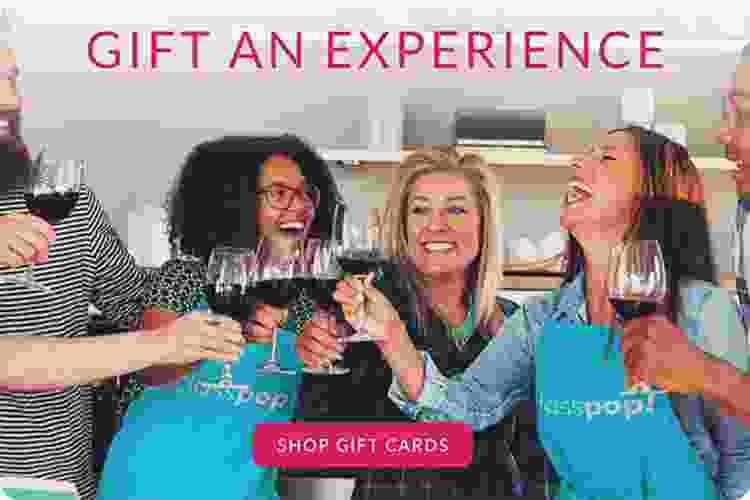 Creative Bachelorette Party Gifts
1. Book a Paint and Sip
Wedding planning is stressful on the bride. Researchers at University of Washington reveal the many stress-relieving, positive mental health benefits of painting and other art forms. Combine that with a glass of wine, and what more do you need for a great bachelorette party idea?
Painting classes come in every variety, so if you are a group that kicks back with a wine or drink over the rocks, planning this into your night may help to get the creative juices flowing! Try paint and sip in Chicago, paint and sip in NYC, paint and sip in Los Angeles, or paint and sip near you.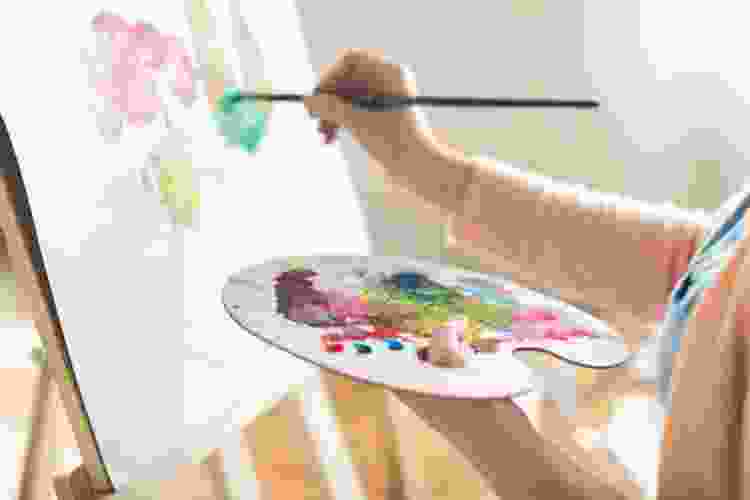 2. Make Custom Décor in Art Classes
If your favorite bride-to-be is artistic and loves to decorate her home with custom pieces, a bachelorette painting party is sure to hit the mark. Gather the bridal party together for an experience that will have you all creating custom art for your homes.
Join art classes in NYC, art classes in Houston, art classes in San Diego or wherever you're planning the party. If the party is held at a home or vacation rental, or if you can't meet in person, try online painting classes for a distance-friendly alternative.
3. Build a Photo Booth
Make your bachelorette party gift something to remember by renting a photo booth to commemorate the bride's last night as a single gal on the town. The pictures will capture a moment in time you can all laugh about for years to come.
4. DIY Jewelry Event
Ahead of the wedding, everyone needs something gorgeous to wear to accentuate their outfits. Spending a few hours together as a bridal party making your own custom baubles is not only a fantastic bonding time, it will allow everyone to customize their own earrings, bracelets and necklaces for the big day.
5. Create in Pottery Classes
Every kitchen has a place for homemade pottery. The beauty of pottery, as one of the best bachelorette party gifts, is that it allows everyone to create their own work of art that they will take home and enjoy as a memory of the shared experience.
Be on the lookout for new events popping up in nearby areas, like pottery classes in San Francisco, pottery classes in Minneapolis, pottery classes in Boston or pottery classes near you.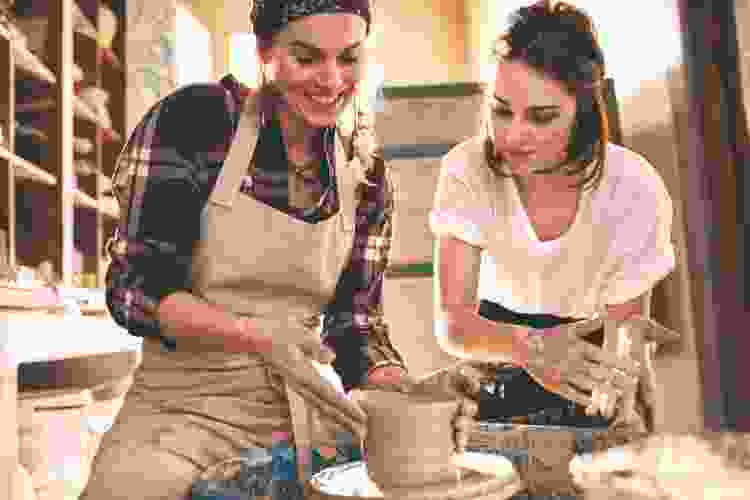 6. Book a Hair Stylist
As a surprise bachelorette gift idea, hire a pro to make a house call and let the stylist guide you and the bridal party through different tricks of the trade. Whether you use your new skills for the wedding day or not, you'll be prepared for every updo the future requires.
7. Draw a Portrait
Unleash your inner artists with a night of bonding and creativity with this useful bachelorette party gift! Drawing classes are a fantastic way to enjoy a fun experience with the entire bridal party. Everyone has the chance to express themselves through art by creating their own unique masterpiece.
8. Handmade Fashions
Whether your group has experienced seamstresses or is all new to the craft, spending a night together sewing your own purses or crocheting custom scarves (bonus if you create and exchange) will be a bonding experience not one of you will forget.
This timeless skill is a bachelorette party gift you can use as a relaxation tool in solo time and pass on to your own children, nieces or nephews.
Foodie Bachelorette Party Gifts
9. Join Cooking Classes
If you're going off to a destination bachelorette weekend, book a cooking class for the event, or book a future cooking class for her to try with her future spouse as the ultimate bachelorette party gift for a foodie bride.
Browse cooking classes in Denver, cooking classes in Dallas, cooking classes in Boston and other food-centric locales. When you explore cooking classes near you, you're sure to find a good fit.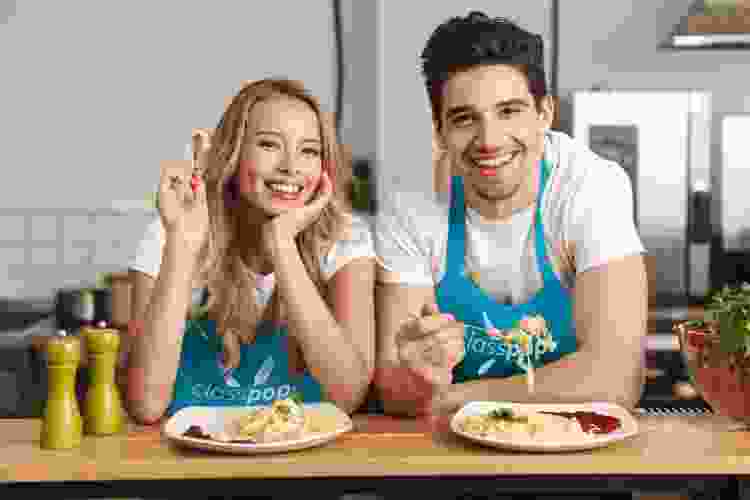 10. Online Cooking Classes
Even if your bachelorette is already a culinary whiz, we all have something to learn and it can be an absolute blast to learn a fun new dish among your favorite people.
Online cooking classes are a great way to let loose in the home kitchen. You have your choice of recipes as well so you can choose something that's new, fun and soon to be a new favorite.
11. Take a Taco Tour
Taco Tuesday is practically a national holiday. The best bachelorette party gift idea for the food lover in your life is to whisk her off on a tour of your town's best tacos.
It doesn't matter what coast you're on, there are tacos to be found and sampling to be done. Pick a few hot spots, and rate each as you go for a fun contest to wrap up the evening.
12. Share Family Favorites
America is a fantastic mixture of all cultures, recipes and food traditions, but the couple-to-be may still have a particular fondness for a specific point of their heritage.
Whether that's Italian, Greek or Columbian, consider treating the bride to a feast of culture for a bachelorette party gift idea. As a fun treat, present her with a custom recipe that she and her partner can try at home once they settle into wedded bliss.
13. Savor Sweet Treats
Some foodies like savory and some like sweet. A great bachelorette party gift experience for the sweet tooth in your life can be a great dessert tour in your town. Think ice cream parlors, bakeries and anywhere else that makes custom cakes, cookies and danishes.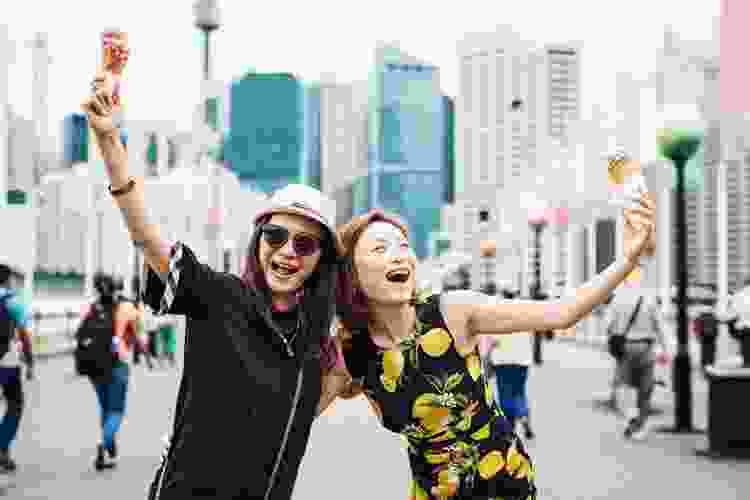 14. Try New Cuisines
Most, if not all, foodies love to experiment and try new things. For this exciting bachelorette party gift idea, make a game/adventure out of it. Have each attendee write down the name of a local restaurant they've been dying to try. Throw all of the names in a hat, and let fate take its course.
15. Stock the Newlywed's Kitchen
Looking for useful gifts for newlyweds? Getting married includes combining two lives and two households. Your foodie friends will benefit immensely from a stock of high-quality kitchen goodies to help them prepare home-cooked meals for a long and happy life.
Organize a list and have the bridal party pitch in on this bride-to-be bachelorette gift idea full of chef-inspired knives and cookware.
16. Sample Sushi
Grab the group and set up a sushi night to celebrate the bachelorette. Sushi is all the rage right now, and if your group of friends is as in love with this delicacy as everyone else, a fantastic sushi night is a complement to the perfect bachelorette party gift.
Enjoy sampling some tasty treats, or treat your favorite bachelorette to her own sushi kit that you'll know she'll enjoy often as a part of married life.
17. Prepare a Picnic
What better way to present your bachelorette with the perfect gift than the perfect day out? Pack up a special array of fancy cheese, wine, crackers, vegetables and any other favorite treats that will fit in the cooler.
Enjoy a day sitting in a park together, reminiscing, laughing and passing on blessings for the future.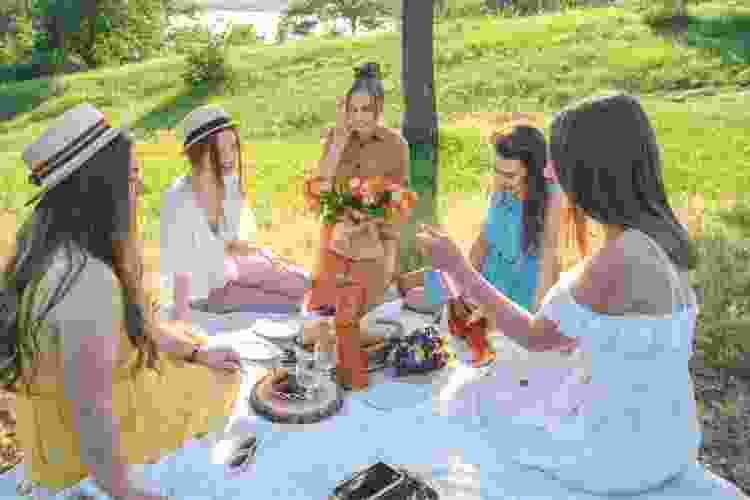 18. Cookbook Collection
Any foodie needs their own recipe collection and there's only one way to get started, by getting into the kitchen. As you shop for your bachelorette, pick out a few cookbooks for the ultimate gift for foodies that also make perfect housewarming gifts for new couples.
Tip: Go for a classic with simple sauces and recipes and then throw in one that includes some specialties that she can make her own over the years for a classy bachelorette party gift for the bride (and groom)!
Unique Bachelorette Party Gifts
19. Escape Rooms
There is no escaping the fun with this unique bachelorette party gift idea. An escape room or virtual escape room is an entertaining way that will help your group bond before the big day. You'll get to solve problems and crack codes together making for an adventure like no other.
20. Game Night
A classic game night or virtual game night is the perfect way to bond before the big day. You can choose from a number of experiences and let everyone join in on the fun all together in one room or from a distance if your group is spread out.
This is the perfect way to toast the bride-to-be and give everyone a chance to let loose and enjoy some laughs and a break from wedding planning.
21. Skin Care Products
Everyone wants to look and feel their absolute best ahead of the biggest day of their life. A unique bachelorette party gift for any bride-to-be is a skin care kit to allow her to pamper herself and make sure her skin is glowing as she walks down the aisle.
Skin care kits can be customized to suit your bride at most local cosmetic stores or you research options online.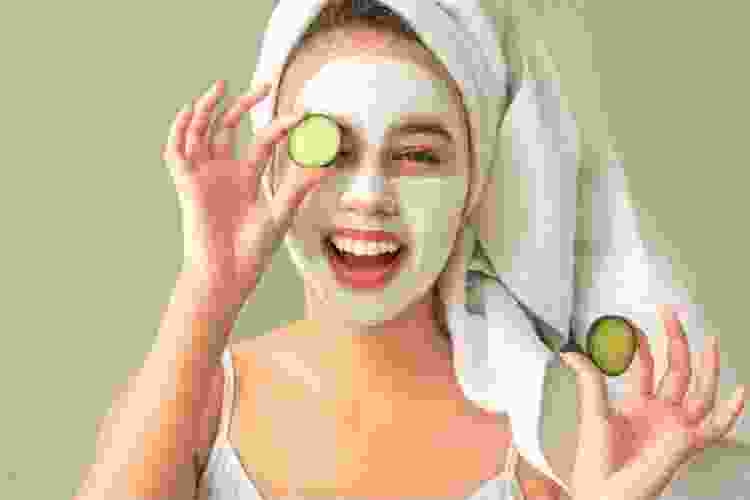 22. Weekend Getaway
Wedding planning can be hectic and stressful at times for everyone. What better way to treat the bride than by planning fun girls weekend ideas as a bachelorette party gift?
Tip: Think of an experience that will suit her tastes. For example, if the bride likes to hit the slopes, grab a couple of lift tickets and treat her to a day in the mountains. Check out these Nashville bachelorette party ideas to plan the ultimate bachelorette getaway!
23. Crafty Classes
Everyone needs a hobby to keep themselves busy and active. For your crafty friend, what better way to treat them than with a bachelorette party gift of a new skill?
Think woodworking classes or glass blowing classes and other arts and crafts for adults. This is truly the kind of bachelorette party gift that keeps on giving as it will help the bride build a new skill and help her make some custom crafts for her newlywed home.
Classy Bachelorette Party Gifts
24. Online Mixology Classes
Keeping with the theme of the bride/couple who loves to wind down with a cocktail on occasion, give the gift of learning a new craft to elevate their home bar ideas.
Online mixology classes will give the bachelorette the opportunity to shake up classic cocktails with the help of an expert, and you can be sure her new spouse will be impressed with the new skill.
25. Virtual Wine Tasting
Your classy friend will certainly appreciate this classy bachelorette party gift! The best way to treat her taste buds is to give her a virtual wine tasting experience.
Whether it's leading up to the wedding and helping her pick a few tasteful beverages for the ceremony itself or giving her the chance to explore new flavor profiles she and her new life partner can enjoy in the years to come, this bachelorette party gift idea is a sure winner.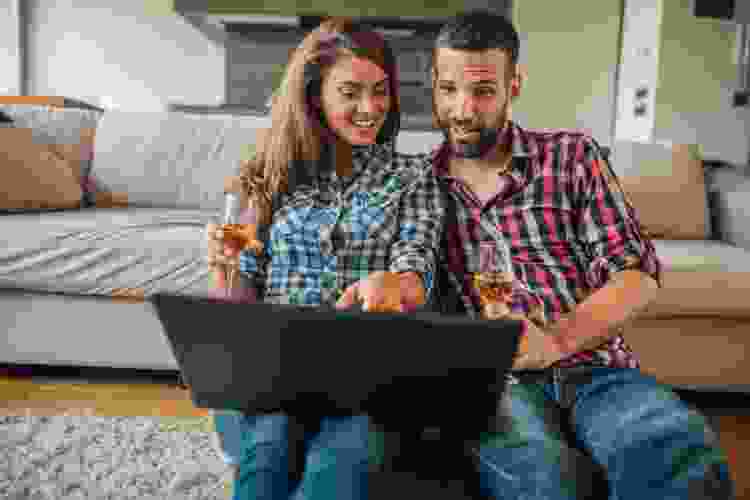 26. Energizing Dance Classes
No wedding reception is complete without a dance floor and a couple of lovebirds who are ready to show off some moves. A classy bachelorette party gift for the bride is to set her up with dancing lessons. Dancing is not only good for the soul and body, Harvard studies show it's good for the mind, too!
There are a wide variety of dance classes in Washington, D.C., dance classes in Colorado Springs, dance classes in Las Vegas and other great destination cities. From home, the bride and groom can master their first-dance moves with online dance classes.
27. Capture It With Cameras
The perfect way to help the newlyweds in your life capture as much of their life as a new family is to give the gift of photography. Whether they are new to the skill or have some experience, getting tips from the pros will only help to enhance their photos for years to come.
28. Act Out a Little
If the bachelorette in your life has a dramatic flair and a love for performing, this bachelorette party gift idea is for her. Acting classes will give her something artistic and fun to do as a means of expressing her creative energy.
29. Flower Arranging
There is nothing classier and more useful for the fresh-flower-loving woman in your life than providing her with a flower arranging class as a classy bachelorette party gift for the bride.
With virtual flower arranging classes, not only can she use her newfound skills to brighten up her own living space, she can also enjoy preparing arrangements for friends and family.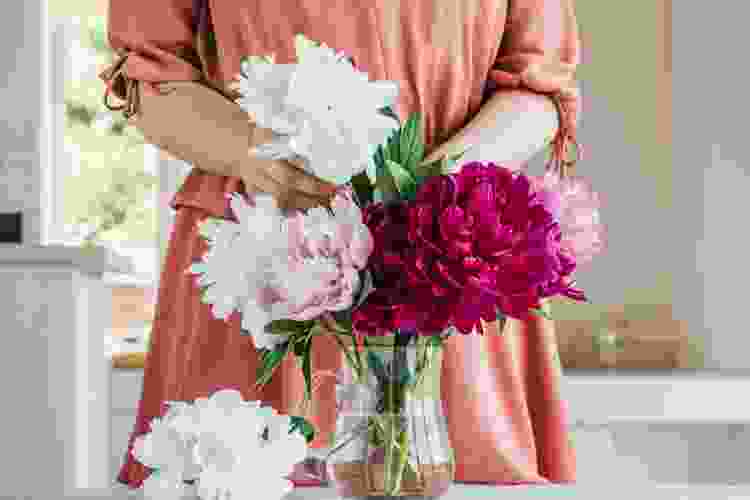 30. Hobby Supplies
Married life is all about combining two lives and households, but it's also important to help one of your best gal pals maintain her own interest and hobbies.
A great way to do this is with a bachelorette party gift idea including some of her favorite things. Whether she likes to sew, knit, paint, crochet or journal, providing her with some useful gifts for artists will go a long way in helping that happy marriage thrive.
31. High Tea
Nothing says "high class" like a tea party for the bridal party. This is a great bachelorette party gift idea for the lady in your life who loves to sip a finely brewed cup of tea and snack on finger foods while enjoying the company of her best friends.
Tip: A great addition to this outing can also be a custom set of tea cups for the bride-to-be to take home and enjoy this experience in the comfort of her own home.
"Dirty" Bachelorette Party Gifts
32. Sexy Shopping Spree
Why not help the bachelorette in your life keep things lively and romantic as she enters into married life?
Sex shops have a lot of different types of gifts you can share with the couple-to-be, whether it's racy lingerie or toys for those intimate moments, use your best judgment of your friends to get what will suit them in their private time.
33. Fancy Lingerie
Consider some personalized lingerie for a unique bachelorette party gift idea. There are dozens of sites across the internet to help you customize this essential article of wedding day (and night) clothing.
34. Silly Party Favors
There's always a time and place for a little bit of silliness, and bonding at a bachelorette party is certainly that time. Ahead of the night out, stock up on funny bachelorette gifts and treats like suggestively shaped sweets or shot glasses. If nothing else, it will all give everyone a great laugh!
35. Date Night Kit
The perfect way to help the newlyweds begin their life together is to remind them that there is always time for romance. The wedding planning and stress that can sometimes be involved may mean the bride-to-be and her new life partner will need this romantic gift for married couples.
Tip: For this bachelorette party gift, treat them to a kit, like a date night massage or a romantic game, that will help them keep the love alive.
36. Wine and Candles
Another great option to help set the stage for the couple-to-be is supplying them with some romantic gifts that they can enjoy once they settle into married life.
For a dirty version, find an aphrodisiac wine combined with a funny candle from Spencer's. Combine all of these ideas in a gift basket for the most sensual five senses gift!
Funny Bachelorette Party Gifts
37. Throw a Theme Party
Sometimes to have a little bit of fun, you have to throw it back. For this funny bachelorette party gift idea, provide supplies, decorations and props that harken back to the decades of the bride's birth.
Was she a child of the 80s, 90s or 2000s? Grab some matching boy band t-shirts, listen to the music of your teen years and get the party started. Check out other theme party ideas that suit the bride-to-be's personality.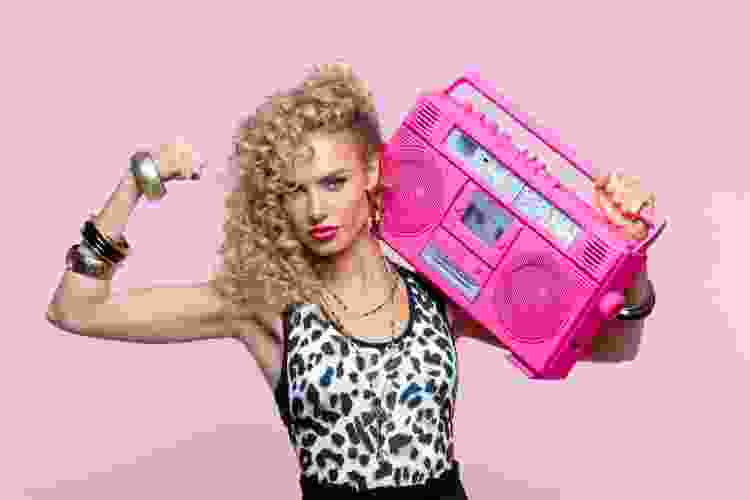 38. At-Home I.V. Treatment
At-home I.V. treatments are becoming more common in major cities across the country. Think of it as a way to properly regain some hydration after a night out of drinking.
Depending on your location you can set up this funny bachelorette gift for as little as $25 per person. It's the perfect lighthearted bachelorette party gift idea that's also going to help her get back to 100 percent!
39. Boys Night Out
The perfect way to celebrate with a bachelorette who's about to get hitched to the love of her life is to spend a night out like one of the boys. It's a light-hearted and fun way for her to celebrate like her fiancé, as her fiancé.
If your group is up for it, consider including the boys side of the wedding party in the fun and enjoy a night out on the town.
Personalized Bachelorette Party Gifts
40. Custom Robes
Every bride needs a simple, comfortable, yet elegant outfit to slip into while she's getting ready for one of the biggest days of her life. A personalized robe, also found on Etsy's Apk Bridesmaid Gifts can help her start her wedding day in comfort.
Tip: Find matching personalized robes for a bridesmaid gift idea that will make for some unforgettable group pictures.
41. Photo Album
Getting married is all about building a life and memories together. A perfect way to treat the couple is by getting them a custom photo album that they can add to for years to come.
A great way to add a personalized touch for this bachelorette party gift idea is to print out a photo or two of the couple from their early days and include that with your gift.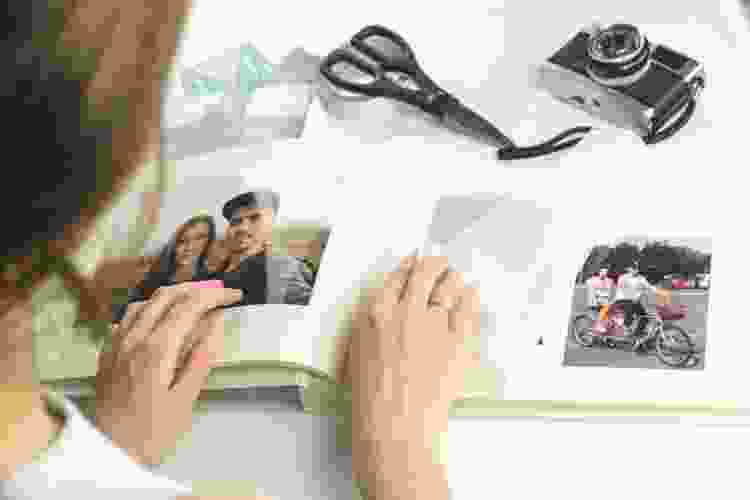 42. Custom Cut and Color
It's a toss-up: what's more important to the bride-to-be, hair or makeup? She's gorgeous as-is of course, but wants to look her best on the day she'll be photographed hundreds of times.
Help your pal out with this bachelorette party gift of a day at her favorite hairdresser. The opportunity to have her hair cut and colored to perfection will be a huge help heading into the big day.
43. Honeymoon Outfit or Accessories
As a member of the bridal party, you likely have the inside scoop about where the honeymoon is happening, or at least what the climate will be like.
Consider a special outfit or accessory for your bachelorette party gift idea. If it's a beachy vacation, find an adorable sarong, beach hat or sunglasses.
Last-Minute Bachelorette Party Gifts
44. Trivia Night
If the bride-to-be is a fan of games and competition, you can't go wrong with online trivia games as a unique bride-to-be bachelorette gift. You'll get to challenge yourself and each other with a custom trivia party no matter your interests.
45. Movie Night
Wedding planning is a hectic time for everyone, and it's never too late to grab a gift for the bride-to-be. The night out can be as simple as a night out at the movies with your group of girl and guy friends. Stock up on her favorite treats, some buttery popcorn and settle in for a fun few hours of bonding.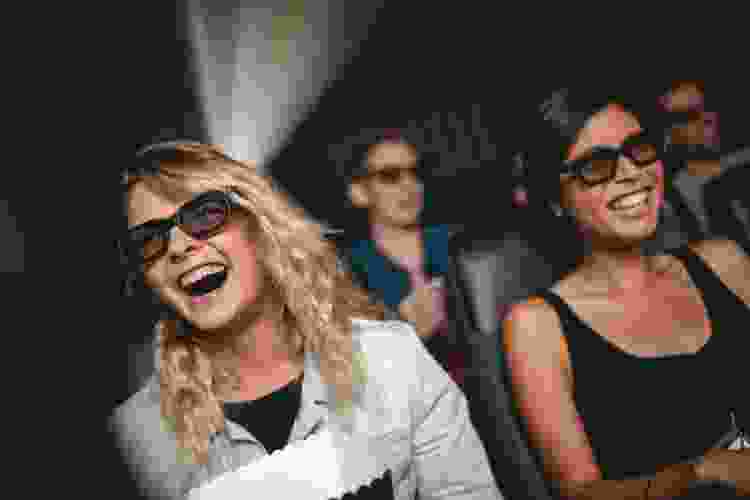 46. Homemade Dinner
Not all bachelorette party gifts have to be costly or expensive. Sometimes it's truly the thought of the gift and effort that goes into it.
For a last-minute bachelorette gift idea, consider treating her to a homemade meal including her favorite dishes. This delightful dinner party will be a treat for everyone because it's coming from the heart.
47. Classic Board Games
If she's not much for going out on the town, but still loves a great time with friends, gift the best old-fashioned board games you can get your hands on — anything from Monopoly to checkers to charades, for a fun last-minute gift idea.
It won't take much but a few phone calls to organize a great time for the bachelorette. Have a tournament with your friends as you all celebrate the upcoming nuptials.
48. At-Home Spa Day
Bath bombs, home facials and some delectable facial cream: all of these simple things that are a great way to pamper at home are also a great last-minute bachelorette party gift idea.
Chances are the bride-to-be needs some time to relax and giving her a few sweet treats will help her unwind when she needs it the most! Fill a basket with spa essentials for a thoughtful gift basket idea for the bride.
49. Yoga or Pilates Classes
The active bride-to-be will love an opportunity to get out of the house and get a good day of exercise in. She may be active already, but planning a class for the group to attend will help everyone unwind.
Yoga or pilates is great for a varied bridal party because there are typically moves that suit all body types and fitness levels.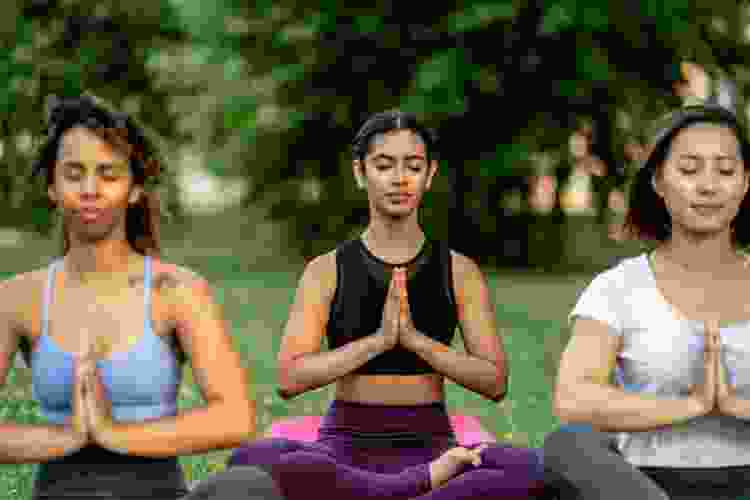 No matter the bachelorette party gifts or experiences you choose to share for the bride in your life, you can guarantee it will be an unforgettable time. The most important thing to remember is that a gift can be something to unwrap or also something to experience!
The bachelorette will likely appreciate the memories and friendship more than anything else. Enjoy this special time in a special lady's life and all the times ahead.
For even more fun gift ideas, check out other experiences happening on Classpop!