39 Most Thoughtful, Fun Gifts for Employees for 2023
Published on Oct 21st 2022
| 0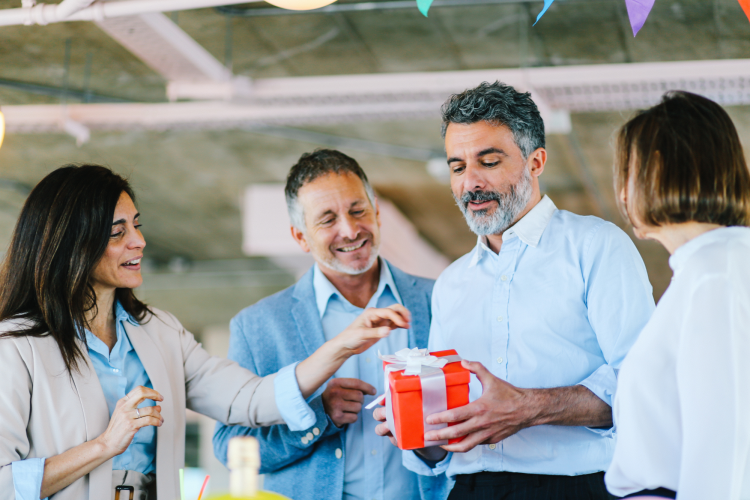 Selecting gifts for employees can be an unexpectedly tough part of being a boss. According to SHRM, 80 percent of employees have received a gift that they disliked. This is often caused by leaders taking a one-size-fits-all approach to gift giving.
Ask yourself, what is a good recognition gift? Then be mindful of each employee's personality and tastes as you choose items that they'll truly enjoy.
Whether you are looking for Christmas gifts for employees or simply something special to show your appreciation, you're in the right place. This list covers everything from personalized gifts for employees to small, inexpensive tokens of gratitude.
You can also splurge on expensive gifts for employees to honor big milestones or motivational gifts for employees to make the workplace more productive. So, check out your options and wow your employees with your next amazing gift selection.
Jump to Section
Creative Gifts for Employees
Give your employees the gift of creativity with these artsy options. These are great gifts for employees to get their imaginations going.
1. Paint and Sip
Paint and sip is a fun, creative outlet that your employees will love. There are tons of paint and sip in Los Angeles and paint and sip in Sacramento for west coast attendees.
There are also tons of options for paint and sip in Chicago for Midwest fun. Check out paint and sip near you for a great experience that makes a unique gift idea.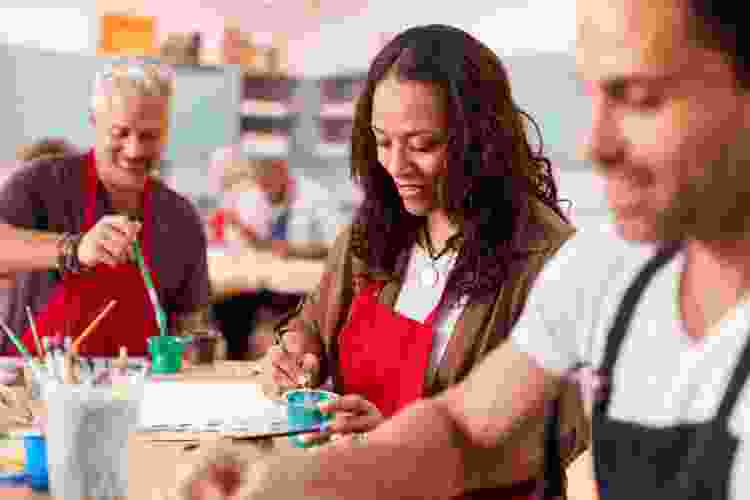 2. Pottery Classes
Treat your team and learn a new artistic skill with pottery classes. There are pottery classes in Boston that will have your employees sculpting like a pro. Look into pottery classes in San Francisco and pottery classes in San Diego for fun and artistic gatherings for California-based teams. No matter where you're located, this is a great gift that allows employees to create their own masterpieces.
3. Dance Classes
Dance classes are a thoughtful gift for employees that allows them to get moving and learn a new skill. Belly dance classes in NYC are a unique way to have fun and learn about an ethnic art form. Check out spicy salsa dance classes in Las Vegas, a variety of dance classes in Orlando or look into studios that are convenient to your team's location.
4. Drawing Classes
Drawing classes are designed for all skill levels and help students tap into their artistic sides. You can choose from in-person or online classes, making this an ideal gift for employees that work in the same office or that gather remotely.
5. Craft Kits
There are lots of craft gifts for adults that are perfect for recipients to enjoy with their own friends or family. Look for paint-by-numbers options, wreath-making kits or kits to DIY a piece of string art. There are even kits to make things like soap or candles stocked with all of the supplies needed.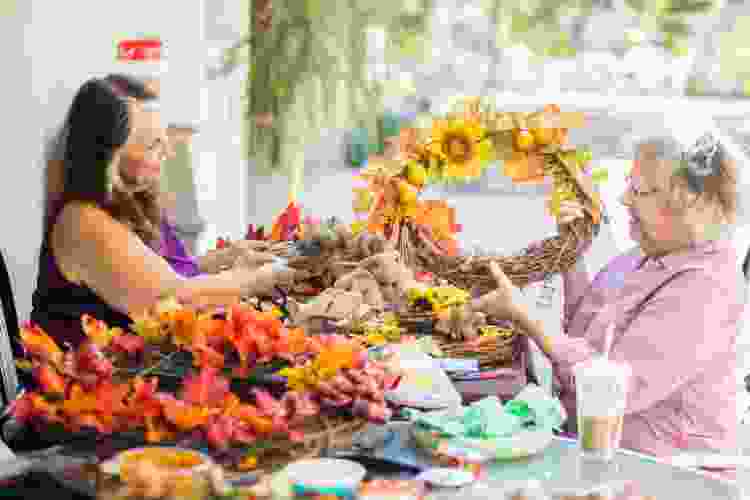 Foodie Gifts for Employees
Bonding over food is an excellent way to bring your team closer. Plus, treating them to a delightful meal or yummy drinks shows that you appreciate their hard work.
6. Cooking Classes
What better way to foster collaboration and teamwork than by preparing a meal together? There are tons of cooking classes in Chicago and cooking classes in New Orleans that will teach your team to make everything from sushi to tacos.
You can also look into cooking classes in Orange County for SoCal teams and cooking classes near you for convenient options. Or, check out online cooking classes where participants can join the session from their own kitchens. This is a fun gift that also doubles as a team-building activity.
7. Mixology Classes
Take your work happy hour to a new level and teach your employees to whip up drinks like the pros. Mixology classes are a good gift for employees to mingle and gain bartending skills. Plus with online mixology classes, even remote teams can reap the benefits of this interactive activity.
8. Wine Tastings
Wine is a popular beverage that many of your employees likely enjoy. Why not gift them with a tasting to discover their new favorite variety? Check out local wineries and wine bars for options. You can also gift virtual wine tastings where your recipients learn about wine from an expert online and try a flight conveniently from home.
9. Food Tours
Food tours allow employees to enjoy their cities and explore the food scene. Available in most major cities around the country, this is a perfect gift for foodie employees to spend an evening on the town. If you are located geographically near your team, attending together is an awesome team-building experience for everyone involved.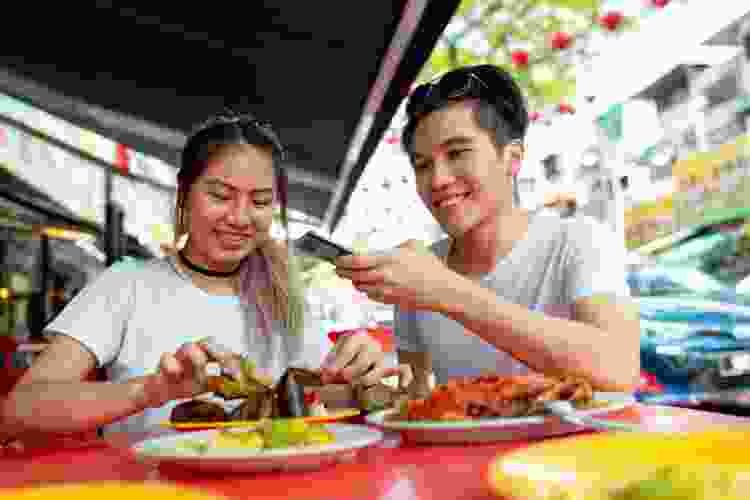 10. Dinner Theater
Dinner theater tickets are a gift that employees are sure to remember. Look for themes like murder mystery for interactive fun. This gives your employees a chance to unwind and enjoy some fun outside of the workplace.
Unique Gifts for Employees
Are you thinking, what are good gifts to get employees that are outside the norm? These unique and unusual gifts for employees show that you made an extra effort to give them something special.
11. Trivia Games
Treat your employees to an evening at your local bar for trivia night. Combine forces and knowledge to answer questions correctly and beat out other participants. If you have a remote team, no worries. You can plan online trivia games where you can all gather online and compete in challenges.
12. Scavenger Hunts
Sign your team up for a scavenger hunt to gift them with a fun experience. Together, you'll explore a location, marking items off your list. You can also opt for virtual scavenger hunts if you have a remote team. This is a unique gift that employees will appreciate as they sharpen their skillset.
13. Game Night
Treat your employees to a game night for a classic way to relax and unwind. A cute basket with a selection of card games, board games and game night snacks can make a thoughtful gift for employees and their families. You can also sign up for virtual game nights to participate in fun games with employees online from afar.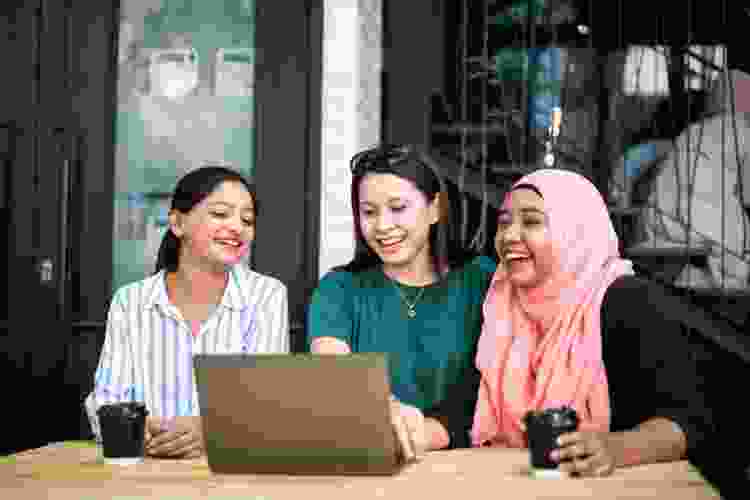 14. Escape Rooms
Escape rooms are a fun way to test your ability to solve clues and master puzzles. This is an excellent gift for employees that love a challenge. You can also purchase admission to virtual escape rooms for remote teams to compete together.
15. Photography Classes
Gift your employees with photography classes or online photography classes so they can learn to snap pics like a pro. These are a fun and interactive way to learn a new art form. Plus, your team can put their new skills to use and participate in a un workplace photo competition.
16. Acting Classes
Acting classes are a unique gift that allows employees to boost their public speaking skills. Look for options like improv workshops that forces them to think quickly while having a fun time. There are both traditional acting classes and online acting classes so you can choose the best one for your employees and their needs.
17. Flower Arranging Classes
Flower arranging classes are a crafty gift where employees can create fun projects. You can select from either in-person or virtual flower arranging classes. At these, participants can make everything from wreaths and bouquets to quirky terrariums.
Personalized Gifts for Employees
Employees love when you consider their individual tastes and interests when you're shopping for them. Here are a few ideas for gifts that employees love with a personal touch.
18. Woodworking Classes
Do you have an employee that's super handy and loves DIY projects? Maybe someone on your team mentioned that they'd like to learn some carpentry skills. Woodworking classes are a useful gift that teaches them a helpful craft.
19. Glass Blowing Classes
Glass-blowing classes are a perfect gift for employees that love art and making interesting things. They'll learn the techniques for blowing glass and even get to make their own beautiful masterpiece. This is also a great team-building activity for groups as they bond over learning a new skill together.
20. Sewing Classes
Sewing is a skill that can be useful for nearly everyone. Give a series of classes for a gift that employees will find both fun and valuable. They'll learn ways to hem and stitch and will even get to make their own handmade project.
21. Embroidered Bags
Bags are a super functional item that makes coming and going from the office more convenient. Have them embroidered with employees' names to personalize them, like these monogrammed totes on Etsy.
Consider if each employee would prefer a tote, backpack or messenger bag and select quality ones in neutral colors. This is an awesome gift that employees will put to use on their daily commutes.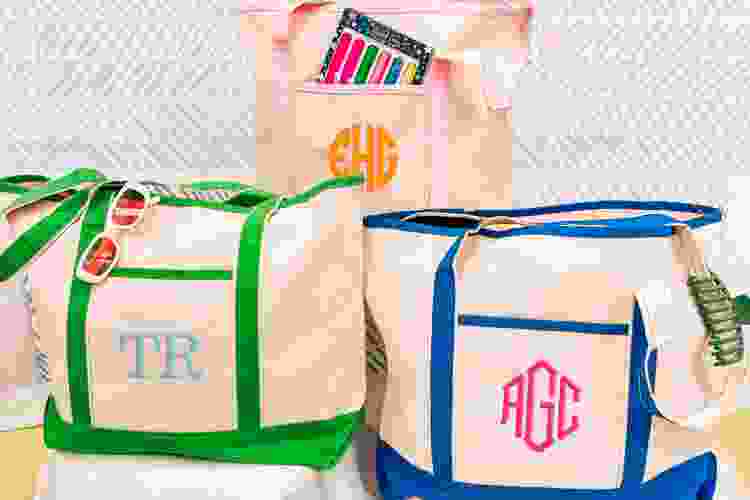 22. Custom Stationery
Personalized stationery can make work more enjoyable for employees. A notebook embossed with your employee's name or post-it notes printed with their monogram can give their workspaces a custom touch. Select colors they seem to enjoy or look for themes and patterns that align with their style.
23. Personalized Drinkware
Take their normal cup of coffee to the next level with personalized drinkware for your team. This is a great gift item that is useful in their day-to-day lives. Splurge on quality brands like Yeti or Tervis for an awesome gift that they'll appreciate.
Motivational Gifts for Employees
Sometimes gifts for employees can have dual purposes. These items can show your appreciation for employees' performance in addition to motivating them.
24. Team Building Retreats
Gifts for employees can include time away from the office and an opportunity to bond with the team. Plan a fun retreat where your workers can participate in fun team building activities and spend quality time together. They'll likely return to the office grateful for the break and possessing improved teamwork skills.
25. Indoor Plants
Indoor plants boost the character of the workplace and add a touch of nature. Gift employees with their own to enhance their desks or working space.
Succulents are on-trend and super easy to care for. You can also go with air plants that can perch in containers mounted to the wall or popular options like ZZ plants or money trees.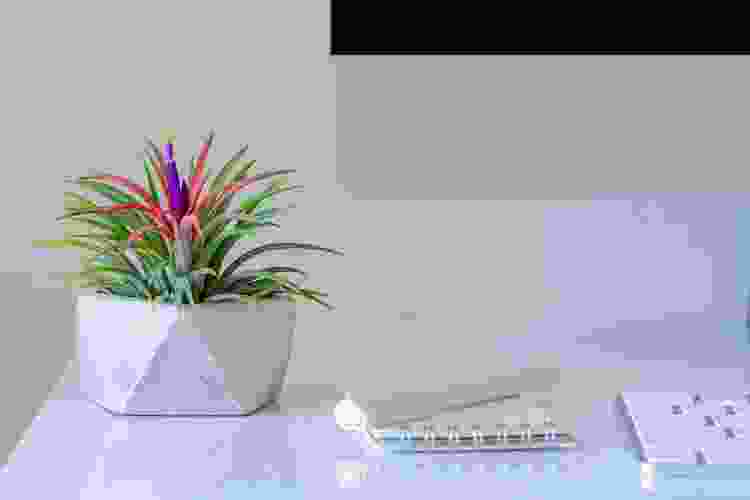 26. Snack Bars
Allow employees to create their own gift with a self-serve snack bar. This can help fuel their workday and can be a welcoming break from the norm. Create a spread where employees can build their own trail mix, yogurt parfaits, or walking tacos for a delicious and appreciative snack.
27. Spa Packages
People perform their best at work when they are rested and have opportunities to recharge. Gifts for employees that promote relaxation can be highly motivating. A spa package is an awesome way for employees to care for their physical and emotional well-being.
28. Oil Diffusers
Gift your employees with a great way to enhance their workspaces in the form of oil diffusers. Look for wall-mounted or USB-compatible models that take up minimal space. Include oils in scents that encourage focus like peppermint and lemon for a perfect gift to appeal to all senses.
Expensive Gifts for Employees
Splurging on expensive gifts for employees can be a good investment. These are great options to celebrate a monumental occasion like a milestone birthday or big work anniversary.
29. Vacation Packages
Reward hard-working employees with an all-inclusive vacation package This allows them to enjoy some much-deserved time off and recharge with their chosen guests. Throw in some extra paid vacation time so they can escape guilt-free.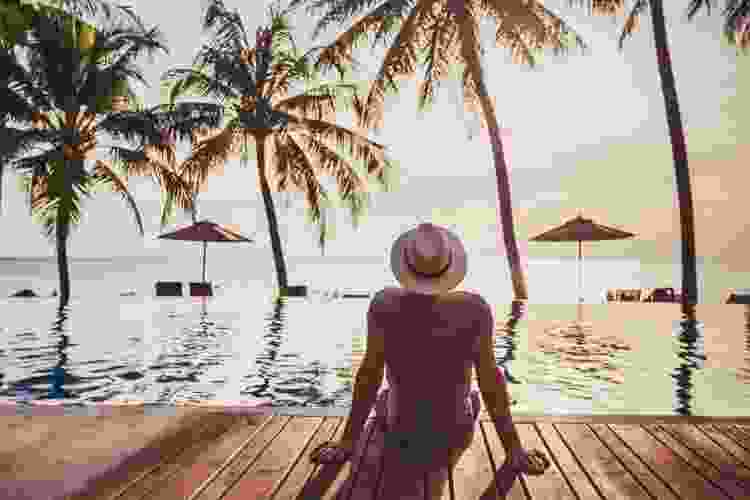 30. Luggage Sets
Luggage can be a big purchase, especially for a quality set. This is an awesome gift for employees who travel frequently for work. Look for sets that include a carry-on option and a larger suitcase as well as smaller items like toiletry bags to meet all of their needs.
31. Event Tickets
Treat your employees to tickets to a local event that they'd love to attend. This is an awesome item to gift for every type of interest. Sporting events, concerts, and theatrical performances can all allow employees to enjoy a fun night out.
32. Custom Gift Baskets
A custom basket is an awesome gift for employees that can be tailored to their specific preferences and tastes. Fill it with sports memorabilia, gourmet treats or high-end stationery items. This is a fun, customizable way to celebrate employees and their unique personalities.
33. High-End Beverages
If you have an employee that is a wine or whiskey connoisseur, a high-end bottle can be a great gift. Many people don't like to splurge on these luxury items for themselves. So, giving a high-priced bottle is a great employee appreciation gift that allows them to enjoy a special treat.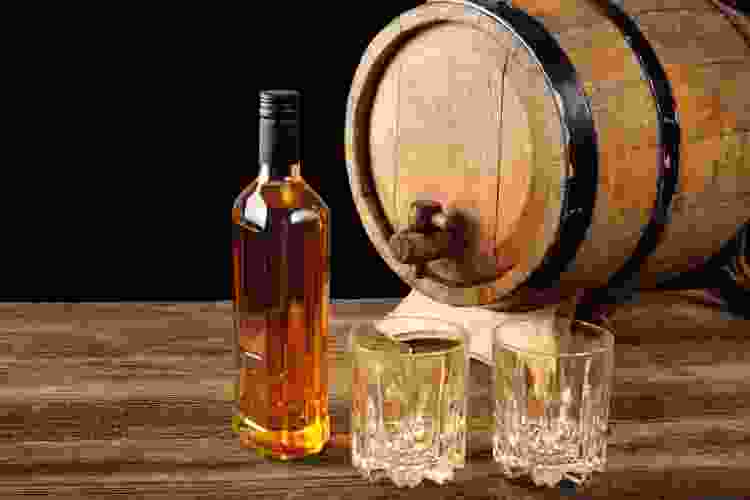 Inexpensive Gifts for Employees
If you have a tight budget yet still want to show your employees your appreciation, there are some great options. These inexpensive gift ideas allow you to express your gratitude while being fiscally responsible.
34. Sweet Treats
Cookies, candies and cupcakes are fun sweet treats and a yummy surprise. They don't cost a ton to purchase. But they can be customized and are an awesome surprise to brighten an employee's day.
35. Small Gift Cards
Even in small values, gift cards can be a great token of appreciation. This is an inexpensive gift that allows them to treat themselves. Think about where you can purchase gift cards for smaller amounts that don't require employees to spend additional cash to make a purchase. Coffee shops, smoothie spots and bookstores are all good options.
36. Self-Care Items
Think about the self-care items that your employees tend to use. Travel-size bottles of hand sanitizer and lotion or sets of lip balm are perfect small appreciation gifts for employees. Plus, they are convenient to toss into desk drawers to use when needed.
37. Subscription Boxes
Subscription boxes can come at different price points and make awesome gifts for employees that they can enjoy long-term. There are options for nearly any interest including foodies, nature enthusiasts and animal lovers. Look for a subscription that fits your budget and show your employees your appreciation with each and every delivery.
38. Fun Calendars
Calendars make fun gifts for employees that can be purchased at a minimal cost. Daily tear-off calendars come in endless themes and are a useful addition to workers' desks. You can also buy wooden ones that are stylish and can be used year after year.
39. Water Bottles
Reusable water bottles like these from Etsy's Factory Enova are an awesome gift for employees to help them stay hydrated during the day. There are plenty of budget-friendly options on the market. Add some individual packets of powdered drink mixes for an extra touch.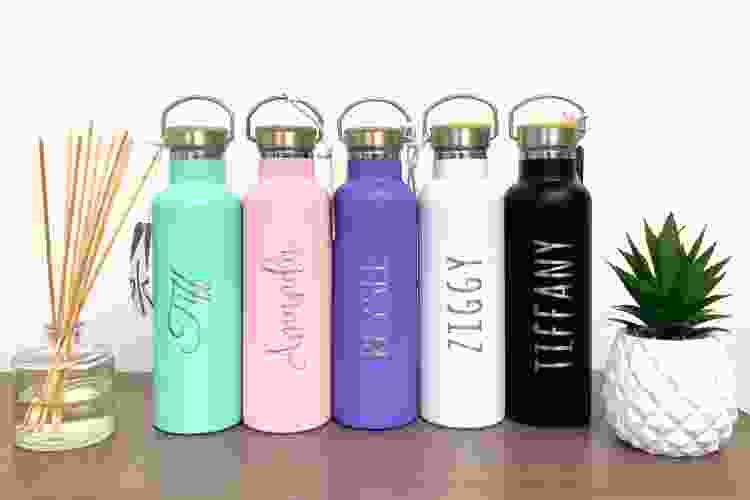 Of course, it's the thought that counts when giving your employees gifts. However, these items are likely more appreciated when they are thoughtfully chosen and have the recipient's individual tastes in mind.
So, think about what items will bring a smile to your employees' faces and select the best gift to show them that you appreciate their outstanding work.
For even more fun gift ideas, check out other experiences happening on Classpop!