53 Top Employee Appreciation Gift Ideas for Your Awesome Team
Published on Sep 16th 2022
| 0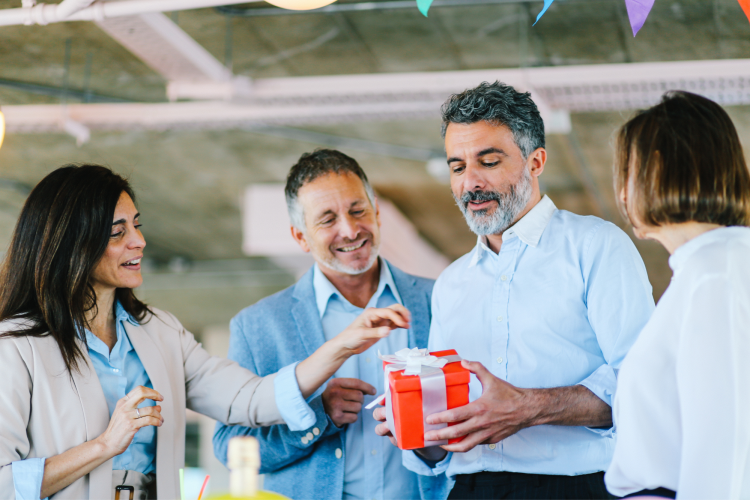 So your team has knocked their latest project out of the park and you're looking for employee appreciation gift ideas to show your gratitude. How do you know what to give them to express your gratitude? Is there a gift that covers the whole crew in one go or do you need personalized tokens for each teammate?
Having the right employee appreciation gift ideas on your shopping list can go a long way toward expressing your sincerest feelings for all your crew does to help make the organization successful.
An article in Entrepreneur Magazine explores the benefits of gift giving as a means of showing your appreciation to your team. Beyond the happiness and generally positive impact receiving gifts has on your workers, gift giving also demonstrates your determination to do a great job and shows that you care about the work being done.
If you're asking yourself "What should I give my staff as a thank you?", our list of the best employee appreciation gift ideas will help you drive home your thankfulness for having the best workers around!
Jump to Section
Creative Employee Appreciation Gift Ideas
1. Paint and Sip
Treat the team to a creative chill-out with paint and sip classes at a local studio. These sessions make art accessible to everyone regardless of their skill level. With delicious drinks and your crew's favorite snacks on hand, the events take on the happy hues of a colorful cocktail party!
Check out paint and sip in Orange County, paint and sip in Sacramento, paint and sip in Los Angeles, or paint and sip near you.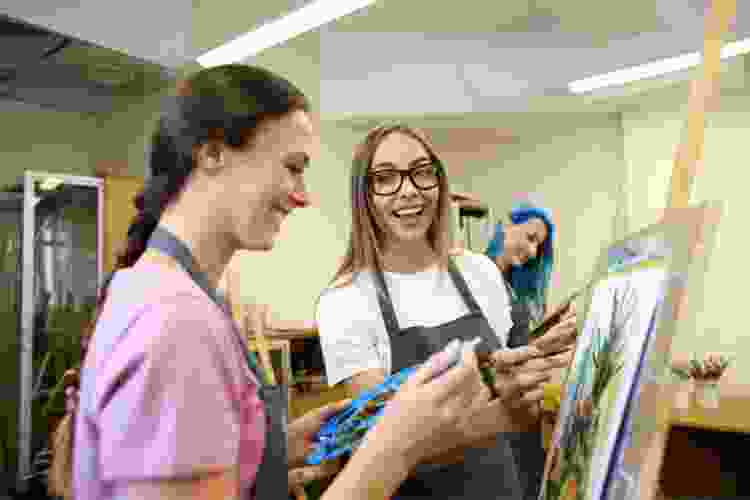 2. Painting Classes
Show your appreciation in bold strokes with painting classes, all conducted by some of the brightest local artists on the scene. Remote teams can take advantage of online painting classes for a home studio experience that gets them in the flow.
3. Pottery Classes
With pottery classes at a nearby studio, your associates can add new dimensions to their creativity. There are instructors available in cities around the U.S. offering pottery classes in Boston, pottery classes in the Bay area and pottery classes in San Diego, among many others.
4. Drawing Classes
Outline your gratitude with drawing classes for your employees. These sessions get their creative juices flowing, even if they've never drawn before. You can even sign them up for online drawing classes to sketch out a virtual art experience they're sure to appreciate.
5. Team Shirts
Create custom t-shirts that reflect the character of your employees and their functions among the team. If you have an artistic associate, have them sketch a special logo that represents the crew in a fun and meaningful way.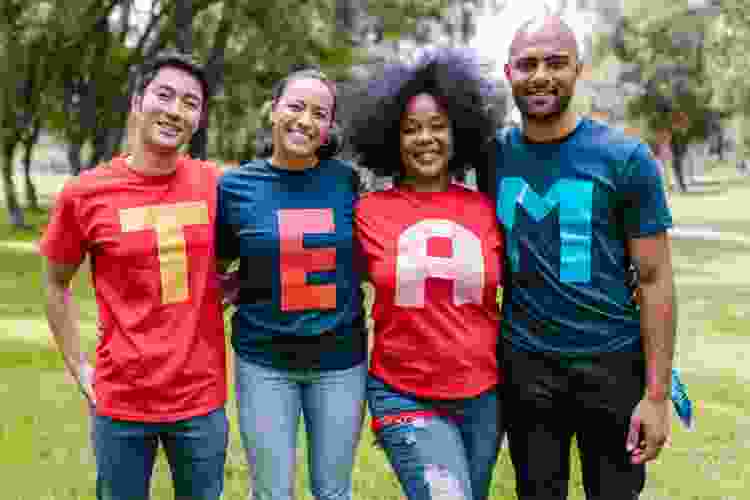 6. Buddha Boards
Bring out the Zen side in your gang with Buddha Boards. These relaxing artist easels use water to create bold black brushstrokes that disappear as they dry. It's an art experience that will remind them everything is temporary, even the stress of the day!
7. Creative Gift Cards
With Classpop! gift cards, you can encourage fellow coworkers or your employees and team members to explore their creative side in fun events like pottery, paint and sip, dance classes and so much more.
8. Adult Coloring Books
The relaxing power of coloring makes an employee appreciation gift idea that shouldn't be overlooked! Choose books from independent creators on Etsy and include a set of markers or colored pencils to expose your workers to a new-old way to turn off their busy brains.
9. Virtual Happy Hour
Get your team toasting their accomplishments from wherever they are with a virtual happy hour. These fun events even work as staff appreciation gifts during Covid. You can cover the cost of a bottle of their favorite beverage and designate a time for everyone to tune in and raise a glass!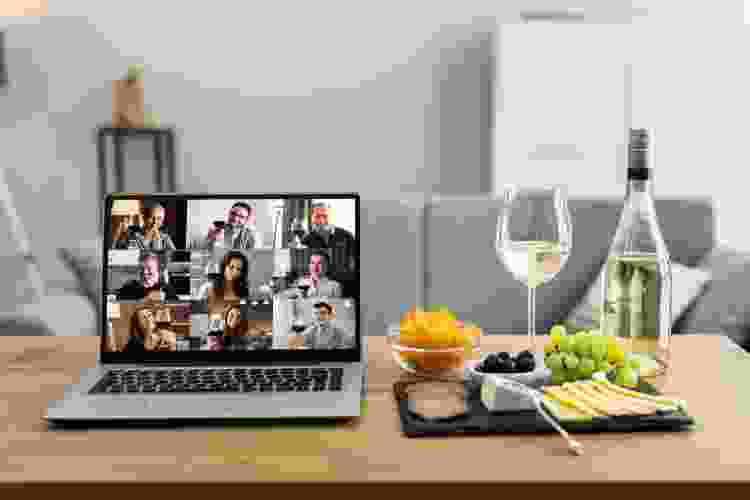 Foodie Employee Appreciation Gift Ideas
10. Cooking Classes
With expert-led cooking classes, your associates can create their own gourmet meals to enjoy. Courses like cooking classes in Portland, cooking classes in San Antonio and cooking classes in Dallas bring the kitchen fun to big cities from coast to coast.
If cooking classes near you don't fit the bill, opt for online cooking classes for home-based lessons.
11. Beverage Experiences
Stir up a little gratitude for the cocktail lovers on the team with online mixology classes, taught by talented mixologists with a taste for the good stuff. If bottle service is more their thing, there are virtual wine tastings that are perfect for exploring tasty pours and fabulous vintages.
12. Cocktail Kits
Cheers to your team with employee appreciation gift ideas that lift their spirits with actual spirits! Present drink lovers with their favorite mixers and alcohol to create a home-based happy hour. Include a few fun bar tools to expand their collection.
13. Food Baskets
Whether you create them yourself or purchase them premade, food baskets are always a hit when presented as employee appreciation gift ideas.
Go fancy with charcuterie fixings and a small cheese board and knife set or put together a selection of BBQ sauces and a new apron to encourage dining al fresco.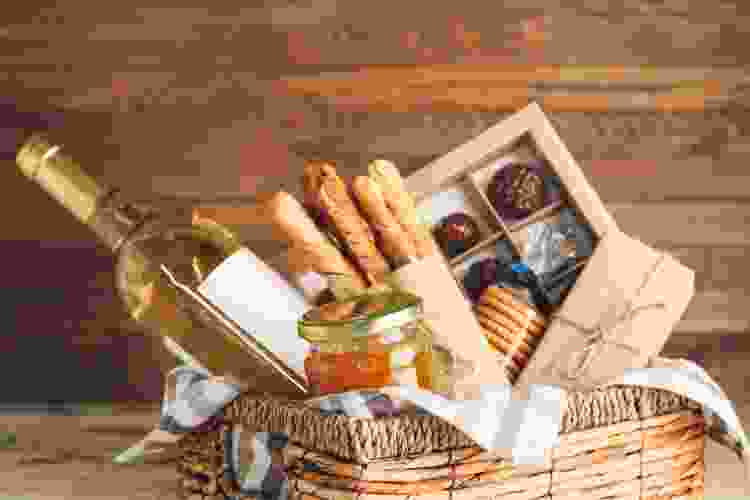 14. Treat Subscriptions
With SugarWish, you can send your team members their favorite gourmet candy and snack treats in subscription form! Selections come in whimsical packaging that makes receiving your goodies in the mail feel like a trip to an old-fashioned candy store.
15. Gourmet Chocolates
When the question is "What is the best gift for staff?", chocolate is always a good answer! Shop for small boxes of bon-bons or truffles from a local chocolatier or search online for nibbles from far-off locales for luxurious employee appreciation gift ideas any sweet tooth will enjoy.
16. Catered Lunch
Staff appreciation ideas that include custom-made meals brought into the workplace are always welcome. If your crew has a favorite eatery, pick up the tab and order a spread of their most beloved bites. For a more adventurous meal, have everyone contribute the name of a new place to try and choose one at random.
17. Craft Coffees
For the java lovers in your group, a sampler set of delicious roasted coffees is a gift with a kick! Check out the coffee roasters in your area for small business support and put together a set with special creamers and syrups to bring out their inner baristas.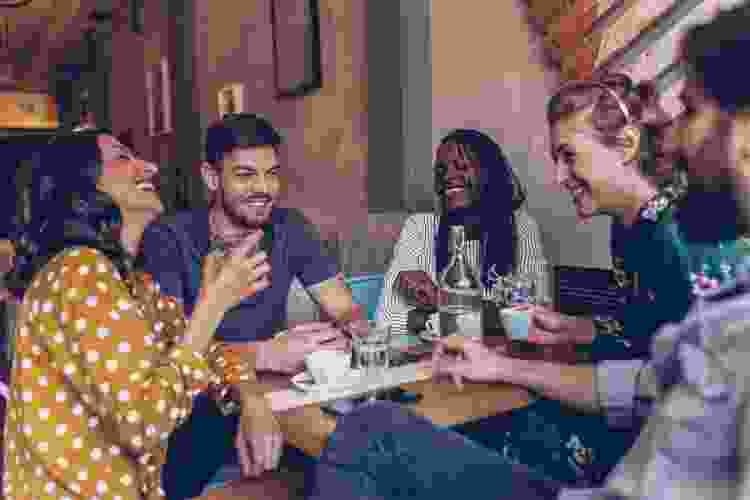 18. Fine Dining
Gather the team and spirit them away to a high-end restaurant for a fine dining experience they'll never forget. It's a delicious way to show your gratitude for all they contribute to the organization.
Unique Employee Appreciation Gift Ideas
19. Dance Classes
Amplify the energy of your thank you with a lesson in some new moves! Your team can engage in dance classes in Las Vegas, dance classes in NYC and dance classes in the Bay area, as well as in other cities across the nation.
If they can't groove together in person, online dance classes provide remote dance party vibes to get things shaking!
20. Photography Classes
Your team can learn the art of the snapshot from expert photographers in each city. Teams working remotely can even stream online photography classes to learn the finer points of capturing images using smartphones, digital cameras and traditional film.
21. Acting Classes
Acting classes are the perfect employee appreciation gift idea for those with a taste for drama! They'll learn self-expression techniques and perform fun exercises for character building and scene preparation. For the shy set, online acting classes provide a more private setting to explore their talents.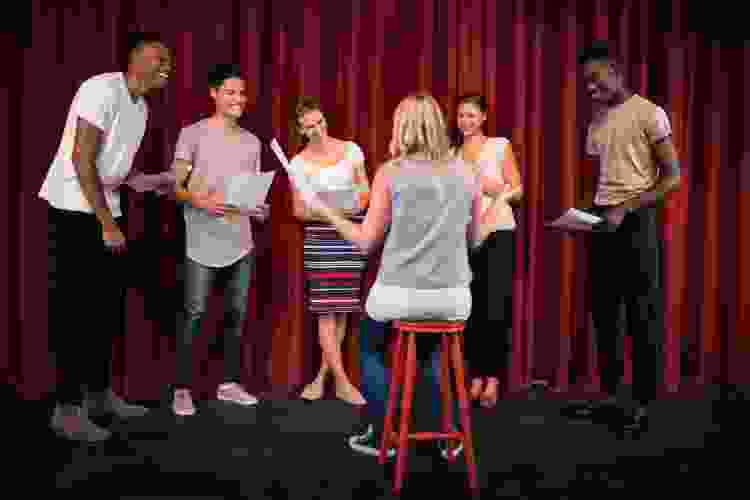 22. Travel Packages
Combine an airfare gift card with an Airbnb gift card and let your employees choose a getaway for themselves. They'll love this employee appreciation gift idea that lets them relax in a new destination or a little time spent in their favorite faraway locale.
23. Spa Trips
Planning a few relaxing treatments at a spa puts the "aaaah" in employee aaahppreciation! Schedule massages, facials and mani-pedis, and put the "out of office" sign up for an afternoon of pampering your gang deserves.
24. Shopping Sprees
Why not let your team choose their own employee appreciation gift ideas? Designate a workable budget for each member, plan a trip to a local mall or nearby shopping center and let them run wild as they choose whatever gift suits them best!
25. Hot Air Balloon Ride
Help your crew see the world from a new perspective with a trip in a hot air balloon. They'll spend a relaxing morning taking in the sights and celebrate their successful return to Earth with a champagne toast!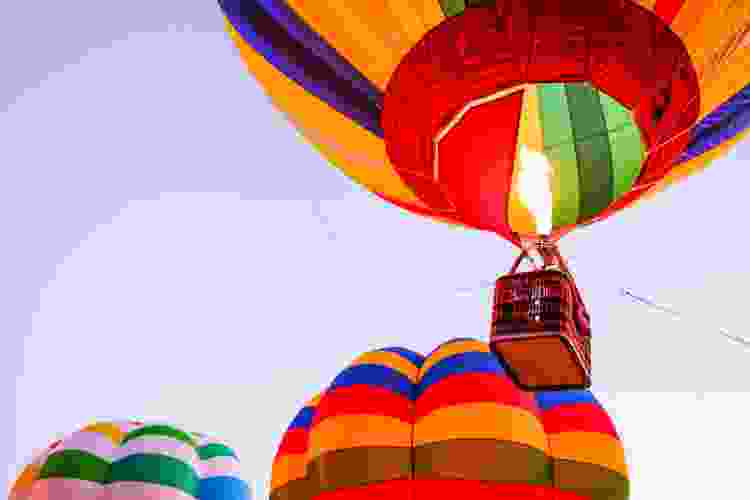 26. Smart Speakers
Smart speakers are employee appreciation gift ideas that make life easier! An Amazon Echo or Dot or a Google Nest on their desks provides workers with handy voice-activated assistance with an array of daily tasks.
They'll also have mood-setting music whenever they need it to make the day more relaxing and productive.
27. Bonus Day Off
Time is an employee appreciation gift idea no one can say no to. If your organization allows it, why not offer your team an extra day or two of paid time off so they can enjoy that work-life balance they hear so much about?
DIY Employee Appreciation Gift Ideas
28. Flower Arranging
With virtual flower arranging classes on your list of employee appreciation gift ideas, you have an ideal present for team members with an eye for stylish décor. They'll develop a creative eye while preparing striking floral elements that bring an artful touch to any environment.
29. Sewing Classes
You'll have your crew in stitches — literally — when your employee appreciation gift ideas include sewing classes. They'll learn to use modern sewing machines and learn hand-sewing to explore time-honored crafting skills and produce projects that are both creative and functional.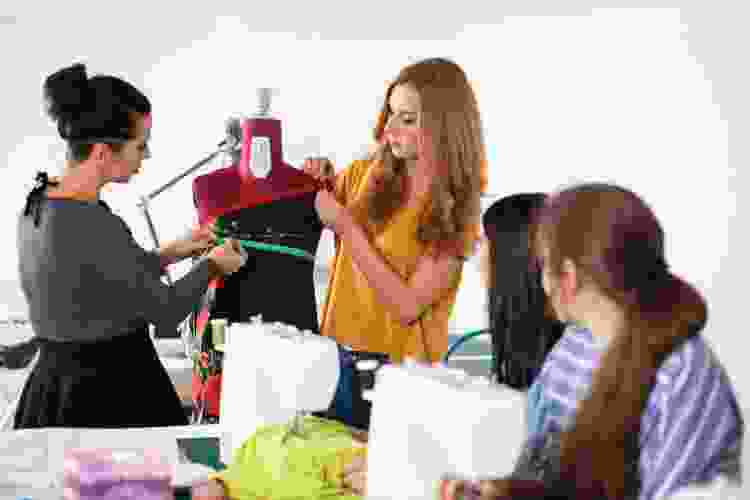 30. Woodworking Classes
Share the age-old art of woodcraft with your crew by getting them in on woodworking classes. They'll discover techniques for hand-building noteworthy keepsakes while getting the hang of using some spiffy power tools!
31. Glass Blowing Classes
A day in the hot shop is an employee appreciation gift idea that everyone should experience. Participants in glass blowing classes learn to use fire and air to create stunning pieces that capture light and color in a mystifying, magical process.
32. Music Classes
If your team has an ear for music, give them a chance to express themselves with music lessons. Whether it's vocal training or a session with their favorite instrument, they'll discover the enchantment of self-expression through melody, harmony and rhythm.
33. Knitting and Crochet Classes
Fiber crafts are all the rage, and you can help your team get in on the trend with knitting and crochet classes for the latest in DIY employee appreciation gifts.
Sign up at a local yarn shop and let your employees choose a project they like. They'll learn the ins and outs of turning yarn into wearable works of art.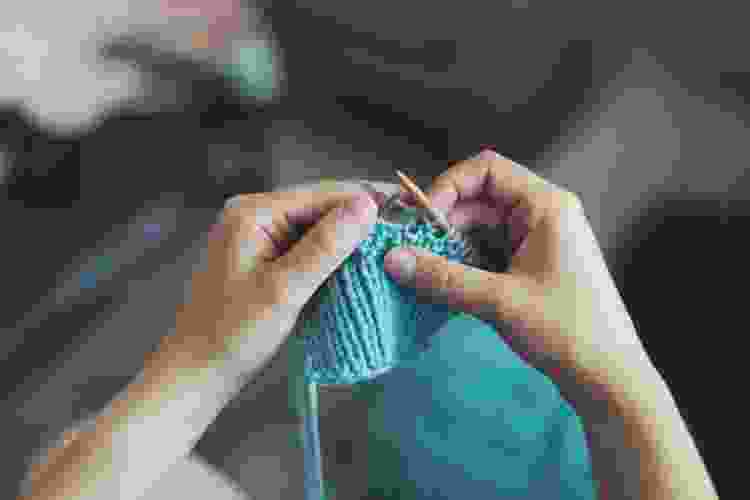 34. Online Games
A little playtime is in order among your employee appreciation gift ideas! Get your team rolling with online trivia games for a virtual pub night experience.
Virtual scavenger hunts and virtual escape rooms bring the thrill of puzzle-solving to the digital world with online versions that rival their real-world counterparts.
And virtual game nights provide a full-blown party atmosphere for remote staff appreciation gifts during Covid!
35. Food Truck Day
Circle the chuckwagons and bring food trucks to your workplace for an employee appreciation gift idea your crew can savor. Choose a few of their favorites and cover the cost of their food so they can dine free of charge.
36. Charitable Donations
Sometimes the most clever employee appreciation gifts are the ones that benefit others, like charitable donations. Choose your worker's favorite organization and make a contribution in their name for a heartwarming employee appreciation gift idea that goes above and beyond.
37. House Cleaning or Yardwork
Teams with extremely busy schedules will appreciate the gift of around-the-house chores being farmed out to a cleaning or yard service for a month or two. It'll take some necessary home labor off their plate and give them a little more rest and relaxation time. Or gift plants or trees and make an activity out of planting them together!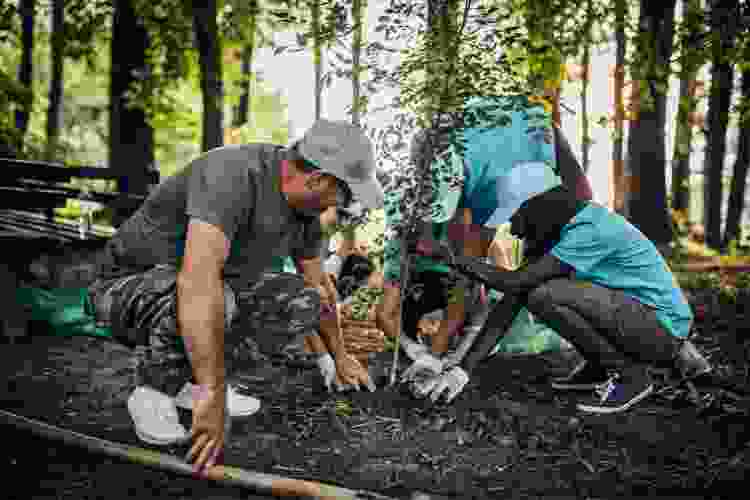 38. Pet Gifts
All pet parents love it when their co-workers gush over their fur babies! Employee appreciation gift ideas like new pet beds or a few fun toys will show your crew that their workplace is a family affair, even for the four-legged members.
Bulk Employee Appreciation Gift Ideas
39. Lapel Pins
Add a little flair to your team member's wardrobe with bulk-ordered lapel pins. You can find online companies that will translate any design into a nifty pin to adorn your employee's badges, nametags, messenger bags or actual lapels!
40. Hydroflasks
Make sure your crew stays hydrated by including Hydroflasks in your list of employee appreciation gift ideas. These helpful vessels are available in a variety of styles, sizes and colors and can be customized with your company's logo or the employees' names for a personalized touch.
41. Desktop Plants
Succulents and small potted plants make excellent bulk employee appreciation gift ideas for adding new life to the workspace. Choose plants that are easy to maintain and that come in pretty pots for a gift that doesn't require a lot of upkeep.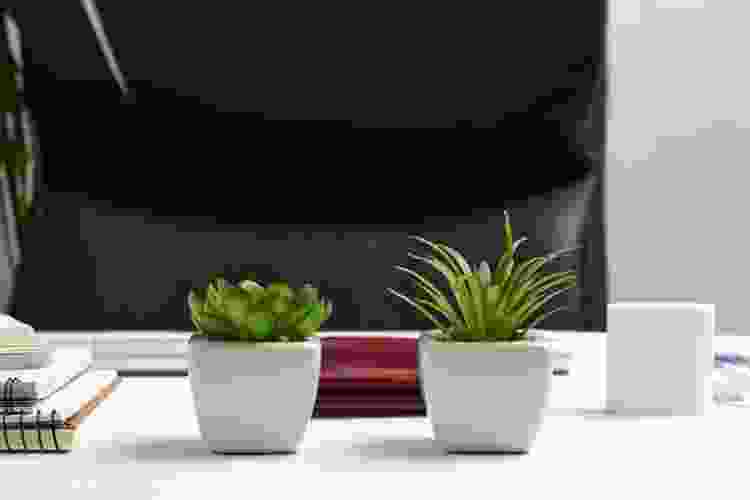 42. Planners
For truly useful bulk employee appreciation gifts, you can't go wrong with planners. A nice weekly or monthly planner will help your employees keep their lives organized and give them their tasks at a glance when their smartphone calendars are out of reach.
43. Inspirational Books
A volume of quotes that energize and encourage makes a great bulk employee appreciation gift idea that you can order easily and even have gift-wrapped. Choose a title that reflects your organization's mission or pick something that applies to life outside of the workplace as well as within it.
44. Scented Candles
Help your team beautify their surroundings with a bulk order of scented candles. The variety of scents available makes it possible to choose something relatively neutral that will appeal to most noses. Think clean profiles like linen and soft vanilla or herbal fragrances like basil and thyme for more gentle aromas.
45. Desk Gadgets
Whether it's USB heating pads to keep their coffee warm or a set of Bluetooth earbuds to take them into the world of wireless sound, desk gadgets are employee gift ideas you can order in bulk and present to your team to make their workspaces more comfortable.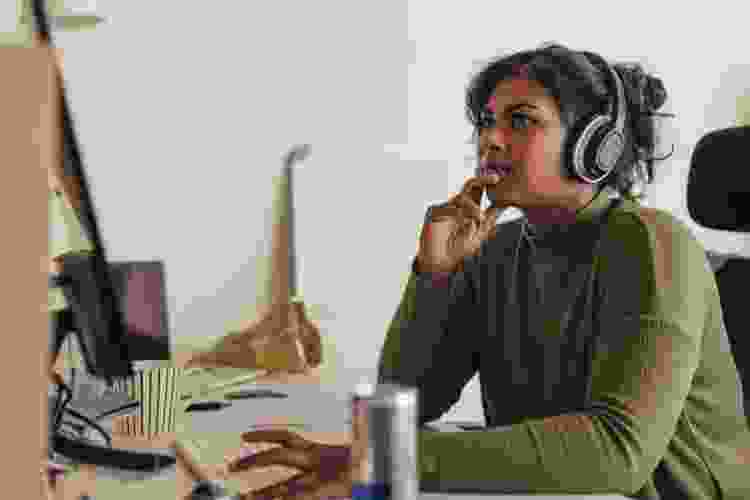 Inexpensive Employee Appreciation Gift Ideas
46. Snack Gifts
You can put together a few bags of your workers' favorite treats for an easy answer to the age-old question, "What should I put in my employee goody bags?" Dollar stores and discount outlets offer reasonably priced goodies for tasty and thoughtful employee appreciation gifts under $10..
47. Parking Spaces
A simple yet heartfelt gesture, gifting your employees a special parking space usually reserved for executives makes a thoughtful employee appreciation gift idea that doesn't cost a thing. Your employee will be thrilled to park among the bigwigs, and even have a covered spot if your facility allows it!
48. Boss for a Day
Put all your team members' names in a cup and pick one of your star players to head up the team for a day. This fun employee appreciation gift idea lets them run the show however they see fit, providing a fun change of pace the whole office can enjoy. Cycle through all the names over the course of a few months to give everyone a chance!
49. Award Certificates
For more frequent staff appreciation gifts under $5, put together some fun certificates in Canva and present your team with little awards for jobs well done. Combine them with easy-to-store treats like candy bars or canned sodas and leave them on desks as a sweet surprise.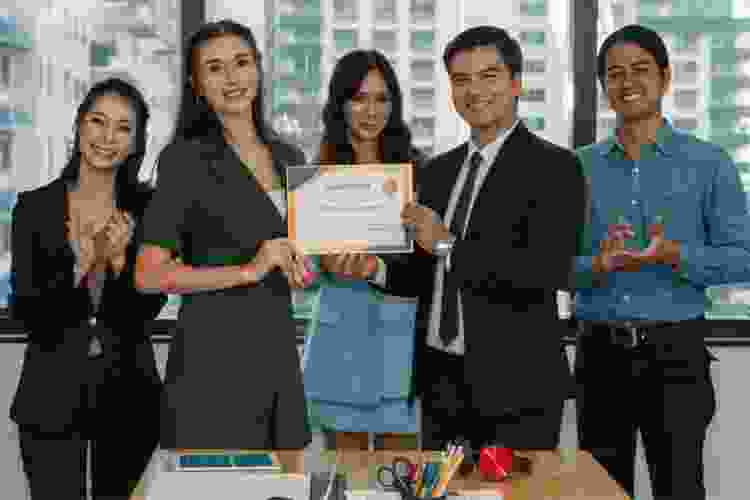 50. Desk Swap
If there's a prime spot in your workspace, like a cube with a view or a warm window desk everyone covets, offer an occasional desk swap as an employee appreciation gift idea that costs nothing but may have incredible value!
You can set up a semi-annual schedule and draw names at random to keep the work of moving to a minimum while emphasizing your gratitude.
51. Personalized Notes
Employee appreciation gift ideas for your team don't have to be elaborate or costly when you include personalized notes on the list.
For employee appreciation gifts under $10, keep a stack of inexpensive note cards handy and jot a line or two telling your team members how much you appreciate them whenever your heart tells you to.
52. Dress Down Days
For teams who adhere to a more business-like dress code, dress-down days are employee appreciation gift ideas that translate to a more relaxed work experience. If your facility allows, you can offer themed days such as sports teams or pajamas for an added touch of fun.
53. Donuts and Coffee Gift Card Sets
A pair of $5 gift cards to a donut shop and a coffee shop makes an inexpensive employee appreciation gift idea that lets your crew treat themselves whenever they're ready. Tie them with a snazzy ribbon and include a note card expressing your gratitude.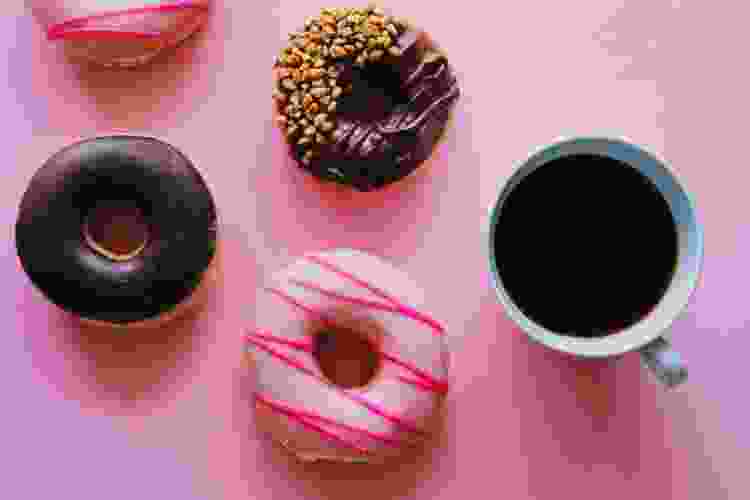 So, what should you give employees for Employee Appreciation Day? The short answer is anything you think they'd like! There's no such thing as too much gratitude when it comes to employee appreciation gift ideas.
If you keep their interests in mind and choose gifts that show your esteem for who they are and what they contribute, you'll have no problem finding staff appreciation ideas that speak from the heart. And that's always a recipe for a peak gift-giving experience for both the giver and the receiver.
For even more fun gift ideas, check out other experiences happening on Classpop!