31 Most Exciting Team Building Activities in Atlanta for 2023
Last Updated on Aug 31st 2023
| 0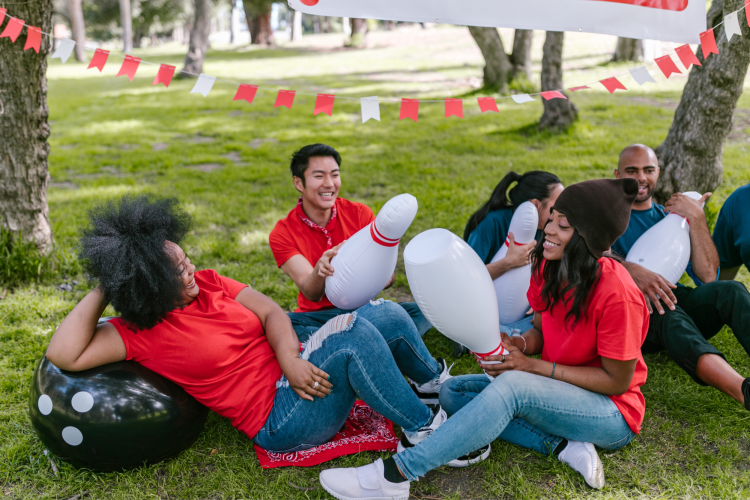 When you plan team building activities in Atlanta for your crew, you tap into a vibrant city filled with culture, history, nature and entertainment, all waiting to be explored.
Are you searching for team building games that get your associates energized or quiet moments to contemplate the city's rich history? No matter what kind of team you have, you're bound to find the ultimate bonding activity in Atlanta.
Researchers at Oregon State University share that the right team building activities can build connections and morale, improve mental health and even increase productivity! But what kind of activities maximize this potential?
We've gathered a list of our favorite team building activities in Atlanta to give you an idea of what's out there. From experiences centered around food and beverages to ziplining adventures, Atlanta team building ideas offer something for everyone!
Jump to Section
Culinary Team Building Activities in Atlanta
1. Cooking Competitions
Get the crew in the kitchen for courses in cuisine led by top-tier chefs who know how to please a crowd. Culinary team building activities in Atlanta offer lessons in baking, international cooking, specialty foods and much more.
The team can even compete in fun cooking challenges from the office when the chef instructor comes to you. Best of all, everyone can sit down together and enjoy what they create once they've finished. Explore events like sushi showdowns, the handmade pasta battle or a guac competition fiesta!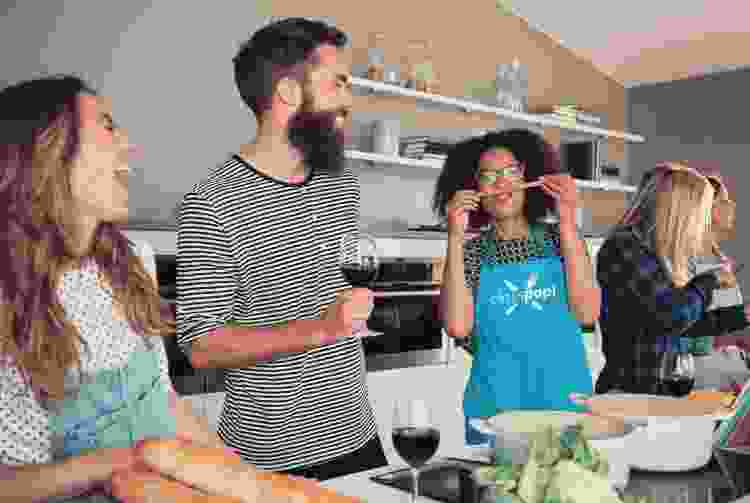 2. Online Cooking Classes
If your team is remote, online cooking classes let your associates enjoy team building activities in Atlanta from wherever they're located.
These chef-led virtual sessions are every bit as entertaining as their in-person counterparts, making it possible for your group to be together no matter where they log in from.
3. Walking Food Tours
Team building in Georgia gets tastier with walking food tours around Atlanta. Treks like the Grant Park Food Walk take food-loving groups through three local restaurants for eight food and drink tastings. It's enough for lunch and a stroll to burn off the calories!
Join our email list for exclusive deals, local events and fun inspiration for living a more creative life.
4. Beer Bus and Vino Van
Fans of craft beer and fine wine may rank Beer Bus and Vino Van at the top of the Fun Group Activities for Adults list!
These beverage-oriented team building activities in Atlanta will take your crew on tours of the best breweries and wineries in town. Choose from guided tours or hop-on/hop-off style and sample the goods along the way.
Creative Team Building Activities in Atlanta
5. Create Art Together
Employees can free their inner artists with in-studio painting classes in Atlanta. Courses are taught by local artists who help their students apply basic artistic principles.
Options include paint and sip in Atlanta for a more party-like atmosphere and online painting classes for teams unable to assemble in the studio. Explore other fun art classes in Atlanta to find the perfect event for your group.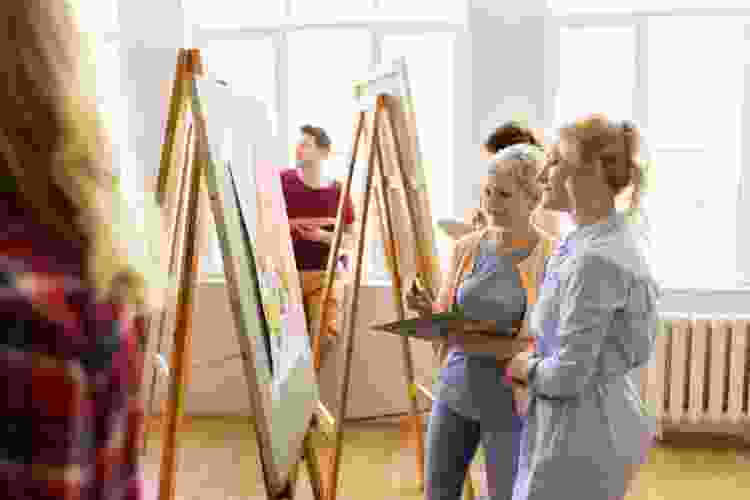 6. Energizing Dance Classes
There are no team building activities in Atlanta as energizing as dance classes! With esteemed dance instructors at the helm, your group will be grooving in no time.
For a more private at-home dance experience, there are online dance classes that bring the magic to budding hoofers no matter where they are.
7. Pottery Classes
Sometimes, teams just need to get their hands a little dirty. When the impulse strikes, pottery classes provide Atlanta team building ideas that can answer the call. Team members can learn the basics and create their own pieces with guidance from the talented potters leading each class.
8. Drawing Classes
Drawing classes can help colleagues discover talents they never knew they had. They'll learn about shape, form, line and shading from incredible artists with talent for getting amateur artists excited about exploring their own creativity.
Atlanta-based teams who work from remote locations can sign up for online drawing classes, too.
9. Street Art Classes
For a more urban style of self-expression, your team can explore the vibrant art of graffiti! Students learn how to control spray cans while collaborating on an oversized work bursting with beautiful colors for a view into the world of a street artist!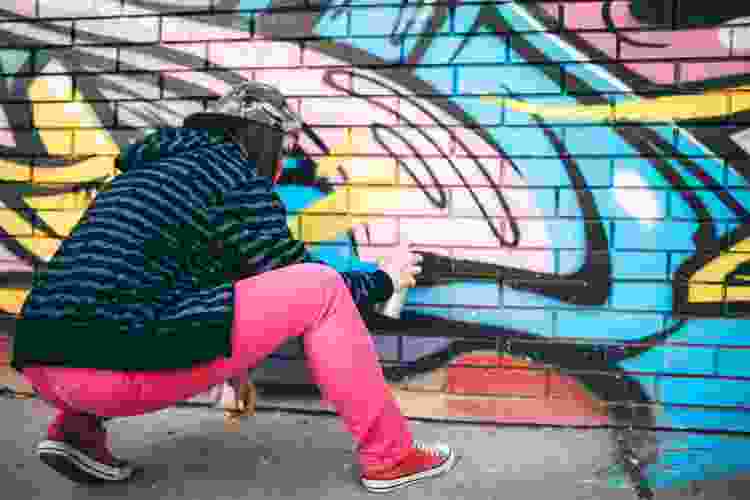 10. Splatter Studio
Splatter Studio offers a much freer version of a painting class for your associates to enjoy. Painters attack their canvases with blasts of bright color to create works that explode with vivid hues and energetic freeform shapes. Best of all, everyone leaves with their own abstract paintings!
Outdoor Team Building Activities in Atlanta
11. Porsche Experience
A Porsche Experience can turn your team building activities in Atlanta into a full-blown thrill ride. Speed demons can try the simulator or test the real deal on an actual track!
There's also a Porsche gallery to visit and a 90-minute guided tour that explores the history of the world-famous car maker.
12. Volunteer at Concrete Jungle
Few team building activities in Atlanta offer the chance to give back like volunteering at Concrete Jungle.
Volunteers clear lush Georgia orchards on local farms, collecting fruit destined for food fulfillment programs around the city. Relax with a farm hike or a dip in a nearby watering hole to cool off afterward.
13. Ziplining
For teams with an adventurous spirit, your ideas for outdoor team building activities in Atlanta should include a ziplining excursion!
These thrilling forest experiences take place less in parks dedicated to bringing people face-to-face with nature at high-speed! Enjoy several courses through hours of exploration with ziplining at its finest.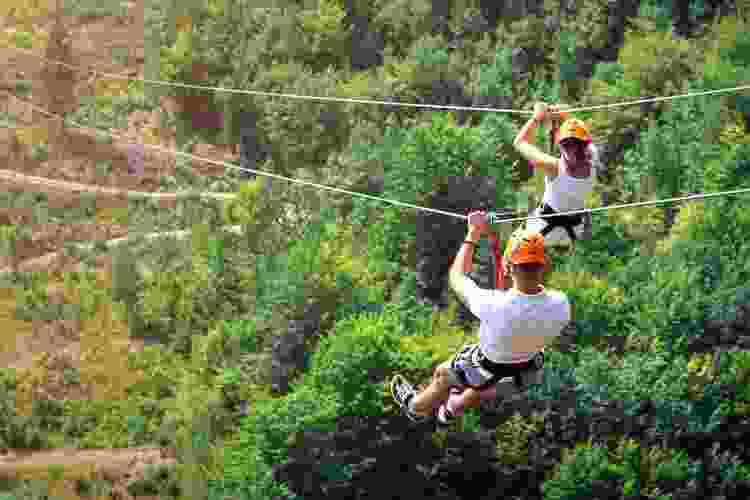 14. Civil Rights Tour
The Civil Rights movement has its roots in Atlanta, and tours of Martin Luther King, Jr.'s hometown can enlighten teams about the significance of their city.
You can explore his childhood home and visit the historical park that bears his name. Visitors will come away with a greater appreciation for this incredible figure in the fight for equality.
Unique Team Building Activities in Atlanta
15. Photography Classes
Photography classes will give your crew a chance to learn the basics of capturing images on film or in digital formats, with instructor-led courses dedicated to smartphone and device photography for anyone without a camera.
16. Acting Classes
Try a little improv team building in Atlanta with acting classes offered around the city. These courses help associates to practice and develop important communication and thinking skills. There are also online acting classes that offer a more comfortable home environment for students to perform in.
17. Woodworking Classes
With woodworking classes, your team can dive into art, engineering and design all in a single event. They'll learn the fundamentals of the tools and materials while building something special they'll be proud to show off. Best of all, they'll share the experience and the achievement.
18. Glass Blowing Classes
For a more industrial art experience, teams can collaborate in glass blowing classes to create stunning works of shimmering art. These thrilling artist-led courses demand the team's full attention and inspire collaboration and a sense of connection they won't get in the office!
19. Sewing Classes
Sewing classes are team building activities in Atlanta that foster appreciation for a time-honored craft.
By taking sewing classes as a team building activity, team members can explore the fundamentals of sewing while creating projects that provide a novel sense of accomplishment and capability.
Virtual Team Building Activities in Atlanta
20. Online Beverage Experiences
Bring the excitement of creating delicious drinks to your associates' home bars with online mixology classes. They'll learn the tips and tricks of the cocktail trade from mixology instructors with a taste for beverage craft.
For the wine-loving teams, there are virtual wine tastings guided by sommeliers who know their chardonnay from their cabernet.
21. Virtual Flower Arranging Classes
Teams explore a gentler art form with virtual flower arranging classes. Learn the aesthetics of structure, balance and color harmony with online instructors who cover the process step by step. The process is both relaxing and invigorating!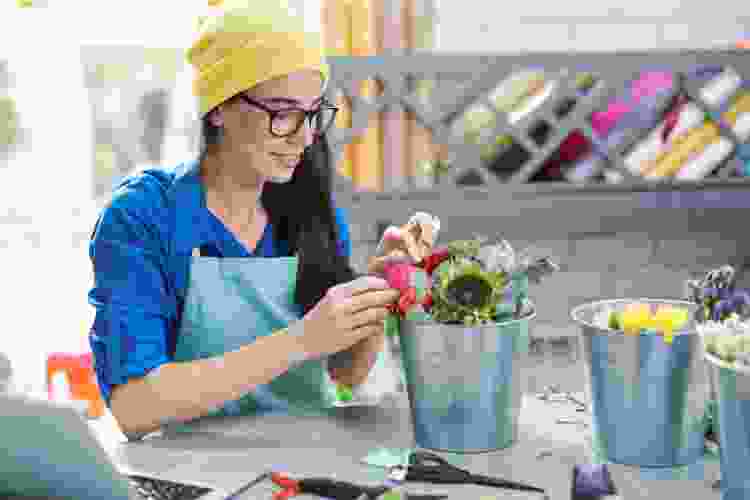 22. Online History Tour
Virtual team building activities in Atlanta can bring the story of this amazing city to remote teams with a taste for history.
A virtual tour of the Atlanta History Center lets your crew explore online exhibitions, watch author talks and experience public programs that bring Atlanta's past to life in a whole new way.
23. Virtual Zoo Trip
Take the team for a walk on the side with a virtual tour of Zoo Atlanta. This world-class compound provides live guides to share online views of the animals and explain the zoo's various programs.
It's a thoroughly modern, up-close encounter with wildlife that happens from the comfort of your screen!
Game Team Building Activities in Atlanta
24. Game Nights
For fun team building activities in Atlanta, choose an interesting venue and invite the team to join in a fun themed murder mystery game that allows the group to mix and mingle as they try to solve the mystery.
For game nights remote teams can enjoy, look no further than virtual game nights. Hosts connect players digitally for uproarious interactive fun. For lovers of odd knowledge, there are also online trivia games that are as compelling as a night at the local pub.
25. Fowling
Team building games don't get more innovative than the bowling-football hybrid of Fowling! In these fun group activities for adults, players attempt to knock down bowling pins using a football — yes, a football! It's a fun combo that provides friendly competition among your crew.
26. Duckpin Bowling
No animals will be injured if your team building in Georgia includes duckpin bowling! These lanes use thinner pins for a more challenging game. There are also horseshoes, shuffleboard and other games that hearken back to a simpler time.
27. Skyline Park
Get in some vintage gaming at Skyline Park, home of a Coney Island-style boardwalk to entertain your crew. There are carnival games and thrill rides to enjoy, and when playtime is over, relax on the rooftop for some of the best skyline views in Atlanta!
Corporate Team Building Activities in Atlanta
28. Virtual Scavenger Hunts
Set your team on a search for the weird and wonderful with virtual scavenger hunts. Remote players scurry to find every unexpected item on the list and be the first to claim victory!
These hosted events are every bit as exciting as in-person scavenger hunts, and they are perfect for large group activities in Atlanta.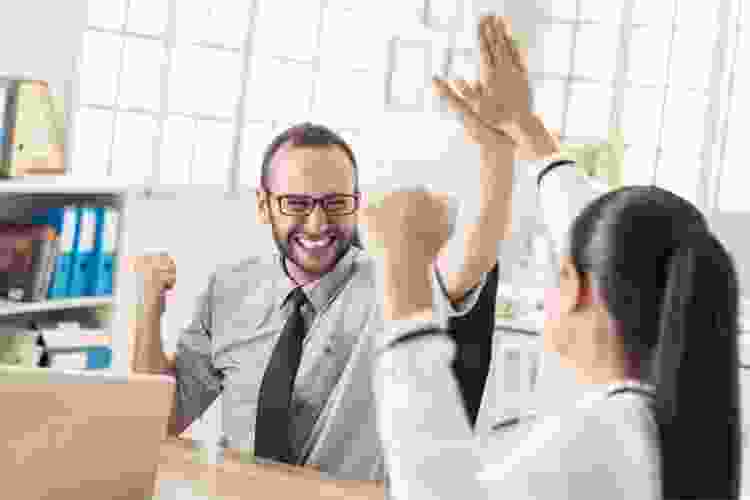 29. Virtual Escape Rooms
With virtual escape rooms, employees can tackle search for clues online gaming-style while working their way out of a digital prison. Collaboration is key as they scramble toward freedom. These online challenges provide just as much excitement as their brick-and-mortar counterparts!
30. Puppetry Classes
Teams can learn new methods of communication through puppetry. This age-old art form also explores thought-provoking aspects of leadership and management in an unexpectedly delightful format.
31. Songwriting
Give the team a lesson in songwriting at Kidbilly Music. Professional songwriters help colleagues express themselves through music in one of the most unique team building events in Atlanta. The recorded version of your tune is a keepsake to cherish!
Planning fun team building activities in Atlanta isn't difficult with so many choices around the city. Whether it's gaming to break office tension or an education session to gain important new knowledge, your associates will love the selection of team building possibilities they have in the Big Peach!
For even more fun team building ideas, check out other experiences happening on Classpop!