37 Romantic Anniversary Date Ideas
Published on Oct 5th 2021
| 0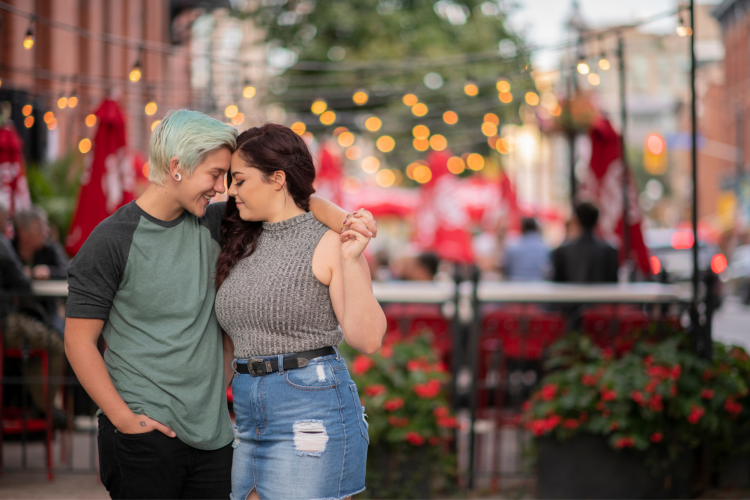 This year, celebrate your time together with anniversary date ideas that are as special and unique as you are! It doesn't matter if it's your first or 20th year together, when you're with your beloved and want to celebrate a certain passing of time or a milestone, anniversaries are a joyous occasion.
Planning what to do for your anniversary can be daunting. They are special days — think of them as a holiday for your relationship. Since anniversaries only come around once a year, why not go all out with your celebration? If you're stumped regarding anniversary date ideas, not to worry! Here is a list of romantic, adventurous and artsy anniversary date ideas for couples of all walks of life, and in all price ranges.
Jump to Section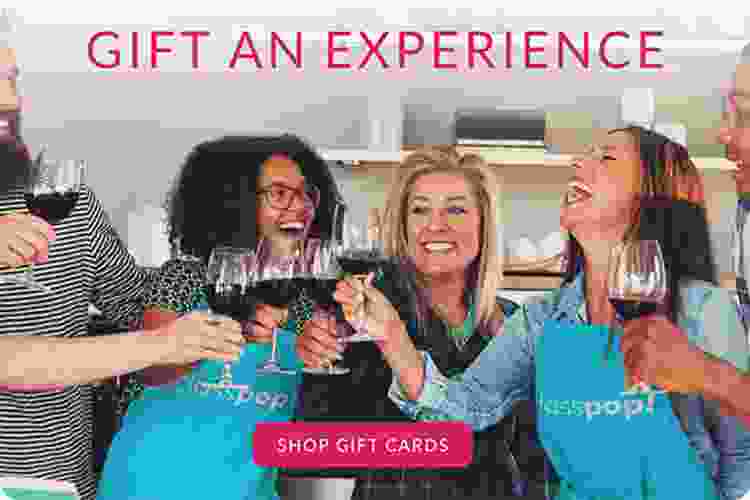 Anniversary Dinner Ideas
1. Cook With the Pros
If you and your loved one enjoy cooking and are ready to spice things up, a fun, immersive cooking class may be your anniversary date idea of choice. Choose from cooking classes in Philadelphia, cooking classes in San Francisco, cooking classes in Fort Worth or explore cooking classes near you. These chef-led classes will not only introduce you to professional techniques and ingredients but will create a one-of-a-kind bonding experience for you as a couple. If travel isn't in the plans, why not try an online cooking class from home? Get inspired with our list of the best Zoom cooking classes of 2022!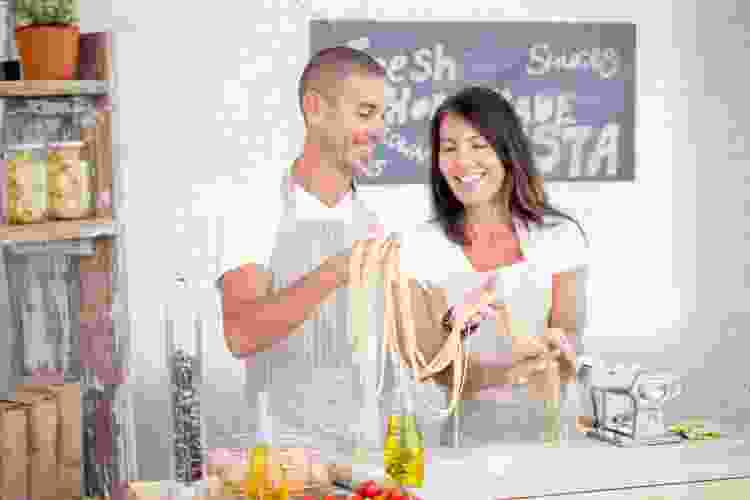 2. Create a Signature Cocktail
If you like a nice cocktail every now and then, learning how to make your signature couple drink with an online mixology class is a great idea for celebrating your anniversary! All you have to do is pick your date and time and set up a fun celebration.
3. Virtual Wine Tasting
No need to go out to get a sample of new and flavorful wines. It's a perfect romantic anniversary date at home with a virtual wine tasting. The two of you can cuddle up with some perfectly paired appetizers and learn all about the art of wine sampling while cozying up on your own patio or fireplace.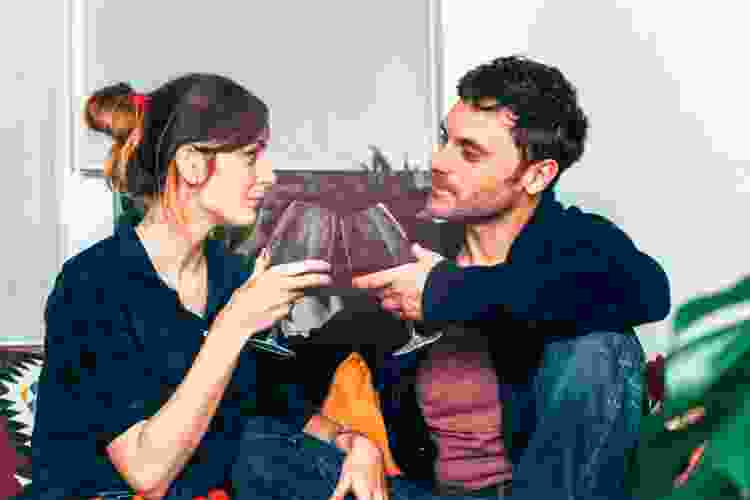 4. Local Food Tour
No matter the town you live in, there's bound to be a few restaurants and local favorites nearby. Who can think of a better way for a foodie couple to celebrate a special occasion than by spending a day sampling at local eateries (no chains allowed!) and feasting together on all that your community has to offer? This anniversary date idea will take a bit of planning, but your stomachs will thank you.
5. Taco Tour
You can't go wrong with tacos on any day of the week. This great anniversary date idea will also be a fun time and give you a chance to explore and try new things as a couple. Check around town for a sampling of five or so taco places. Include your favorites, but also try to throw in a place that you can try together. It might sound like a lot of food, but remember at most places you can order single tacos and it'll add to the romance if you share!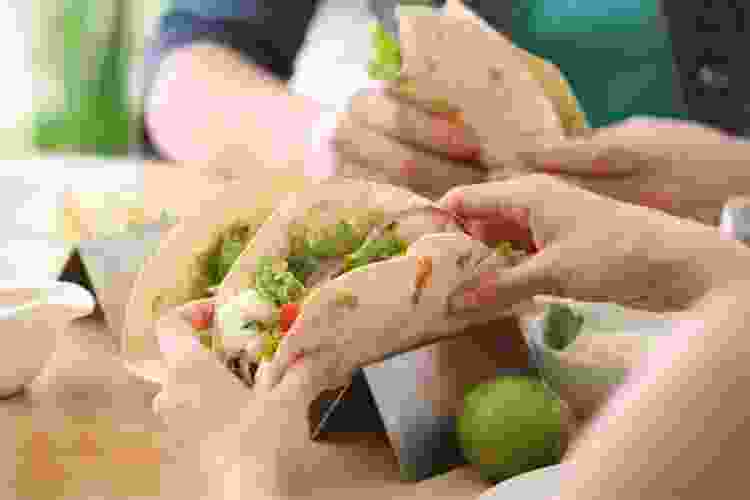 6. Wine Tasting on the Road
Not every town is Napa, but it doesn't have to be for you to enjoy a romantic night of wine tasting. If your town has vineyards, organize a safe form of transportation for you and your loved one and hit the road, stopping to sample as many as you can in an afternoon. Another great option for this anniversary date idea is to head to your nearest liquor store and buy a few bottles of your favorite varieties of wine. Grab some fruit and cheeses, light a few candles and treat your special someone to a private wine tour.
7. Go Gourmet
Is there a restaurant you and your significant other have always wanted to try, but it was too expensive or too difficult to get into? If you're still deciding what to do for your anniversary, now is the time to go for it. This is an especially great choice for a one year anniversary date idea. Go all out in showing your person how much they mean to you by surprising them with special reservations!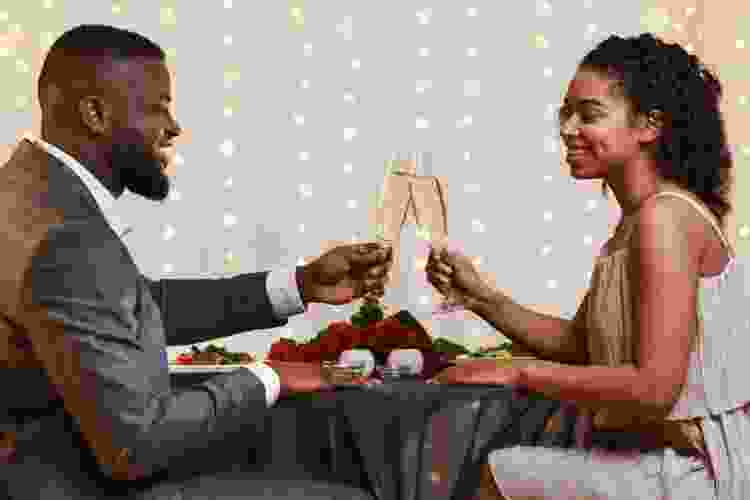 8. App Sampling
Anyone can go out for a regular old dinner, but why not mix up your anniversary celebration idea with a unique twist? Make reservations at your favorite restaurant, or two or three! Order just appetizers at each. Bonus points for sharing!
9. Brewery Tour
Craft beer is a big deal these days and if you and your partner enjoy a good brew, this could be a great last-minute anniversary date idea for you! Many local breweries have patios to enjoy a drink and are usually open for tastings. Try a flight to sample unique options at each brewery.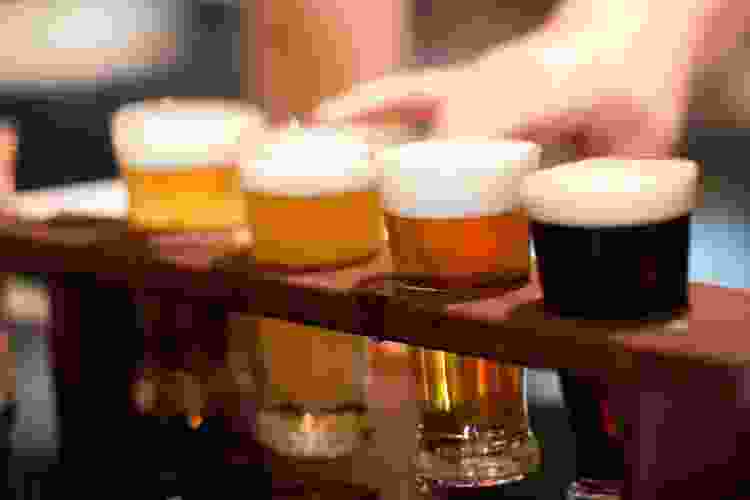 10. Hire a Private Chef
You, too, can have a gourmet meal at home. There are options in most major cities and suburbs that allow you to hire a chef who will come to your home with all the necessary ingredients and whip up a delicious meal for you to enjoy in the comfort of your own home. This is an anniversary dinner idea you'll probably want to look at booking a few weeks in advance.
11. Pack a Picnic
We're not talking about just any picnic lunch here. What better way to show your loved one how much you care than by carefully selecting their favorite treats and whisking them off to a special area (think lake, park or other open space)? This is not only a romantic anniversary date idea, it can be a great last-minute date idea, too. All it takes is a quick stop to your favorite grocer. Try thinking of special foods your partner loves. Start with easy apps like a sampling of cheeses and some fresh fruits. Your main course isn't relegated to just lunch meats, either. Think outside the box and go for a shrimp cocktail or smoked salmon.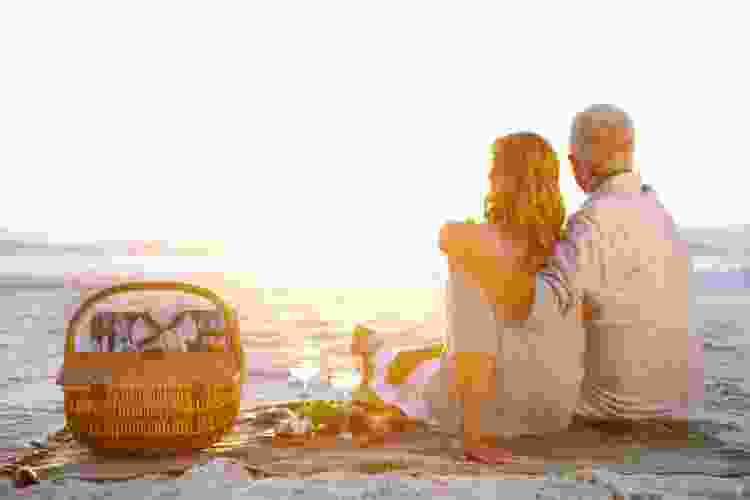 Romantic Anniversary Ideas
12. Movie Night
Chances are you and your significant other have gone to see a movie together or have a go-to favorite. A great way to enjoy a relaxing anniversary date night together is by cueing up a flick you both love to watch. Dress up the evening by preparing some popcorn and favorite snacks and drinks. If movie nights don't thrill you, take it to the next level by enrolling in live or online acting classes! You and your partner will be the stars of your own show.
13. Couples Spa Day
Ah. Relaxation. Of all the things to do for your anniversary, this may be the most relaxing of them all. Even if your spouse isn't familiar with spa treatments or massages, you can tailor a day to their comfort level. You can't go wrong with an anniversary date idea that includes being treated well and enjoying the experience together.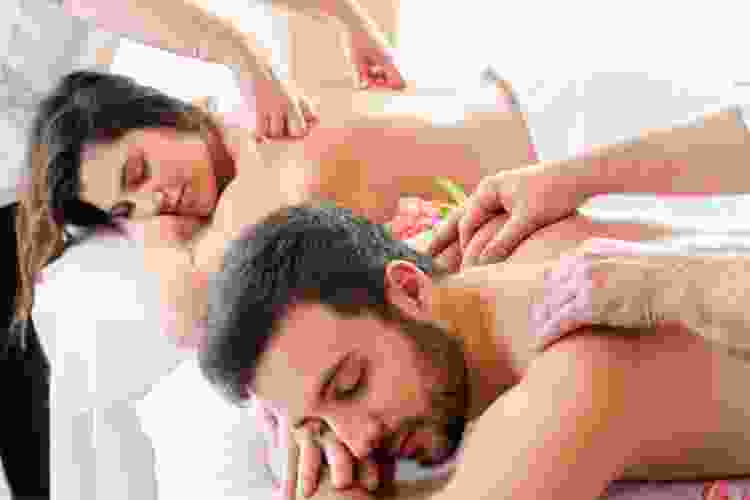 14. Hot Springs
If you've been, you likely want to go back. If you haven't been, you want to go. Visiting a hot spring is a fantastic romantic and relaxing anniversary date idea. If you're new to the concept, think of it as a hot tub without the chemicals and in a much more pleasing environment. No doubt your significant other will be thrilled at this outing that will soothe you both.
15. Spend Time in Nature
What is your favorite outdoor activity to take part in with your significant other? Is it golfing, hiking, taking an evening stroll? Whatever it is, for this anniversary date idea, mark the occasion by selecting the activity you two enjoy the most and make the most of it. Try making it special by planting little surprises in the course of your day, maybe a flower trail or notes that speak to little things you appreciate about your partner. Even while doing simple activities those little sentiments will make it a day to remember.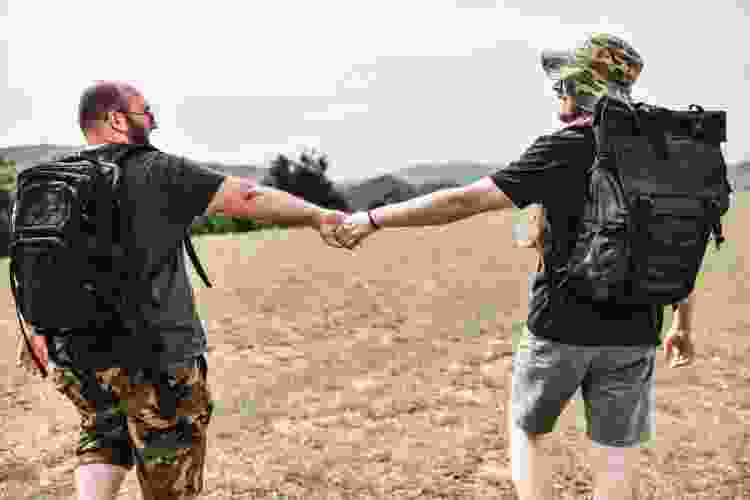 16. Visit a Bed and Breakfast
One of the most romantic anniversary date ideas is to whisk away your loved one to a local bed and breakfast. Not only will you two be able to enjoy being pampered in a home away from home (no laundry, no dishes!) but you will also be treated to home cooked meals in a cozy setting.
Free Anniversary Date Ideas
17. Write a Letter
It's a small and simple gesture, but oh so meaningful. If you are looking for first anniversary date ideas or something unexpected to wow your sweetheart as a last-minute wedding anniversary idea, a letter is a simple way to celebrate the person you love. Take an hour or two. Put pen to paper. Reminisce about how you fell in love and the journey to commitment. This will be a keepsake that can be revisited for years to come!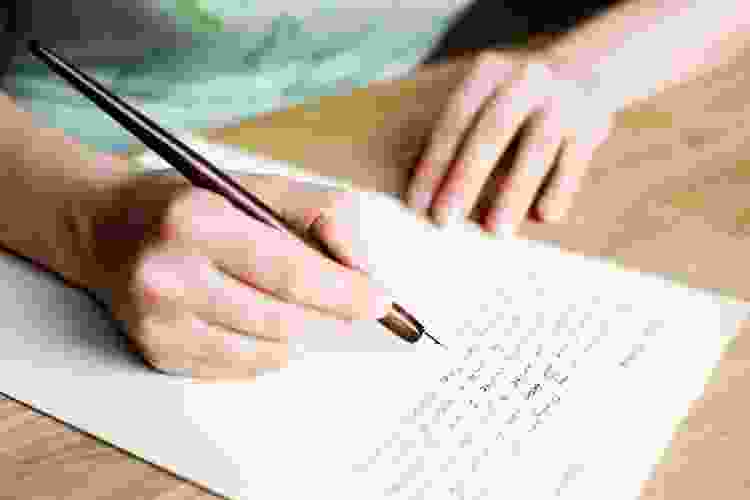 18. Take a Trip Down Memory Lane
Every anniversary and celebration of the love you share is special, but for those milestone years an extra touch of reminiscing is a great way to build new memories. If you need one or two year anniversary date ideas, think about taking a simple walk down memory lane. Surprise your loved one with a visit to the site of your marriage vows or your reception site. Revisiting the place of your special day can help reinforce your love for one another and it's an anniversary date idea that will never get old no matter how long you're together.
19. Spend an Evening Under the Stars
Camping might sound like a lot of work, but it's really not a complicated anniversary date idea. All you need is a spot for the night, some food and drink and a place to sleep (depending on the season you might not even need a tent)! Imagine a night under the stars, free from disruptions, just the two of you. What better way to celebrate your wedding anniversary?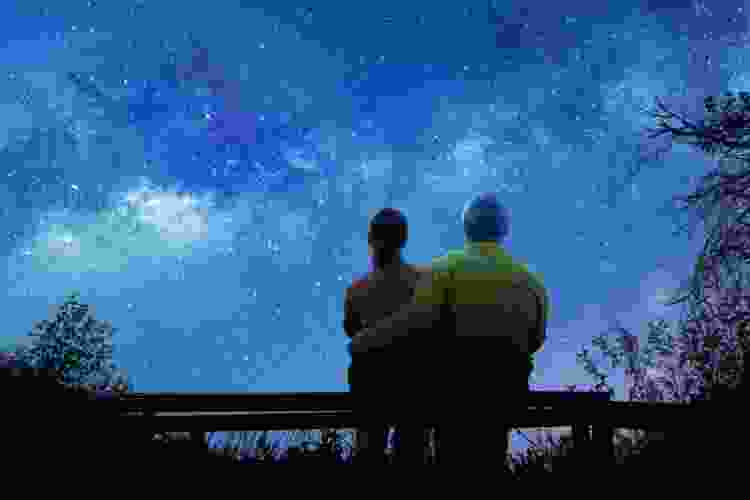 20. Climb a Mountain
One of the best anniversary date ideas for the adventurous, outdoors-loving couple is to conquer a mountain together. Whether you're in Colorado and want to bag a 14er together or in New York and want to reach a peak of 5,000 feet, having your favorite teammate by your side will help you conquer the climb.
Romantic Date Ideas at Home
21. Virtual Game Night or Scavenger Hunt
Every couple likes a bit of friendly competition from time to time. If your anniversary plans are last minute or you are looking for a romantic and fun anniversary date idea to enjoy one another's company, try a virtual game night or a virtual scavenger hunt. Not only will you have the chance to grow closer as a couple, you might make some new friends along the way, too.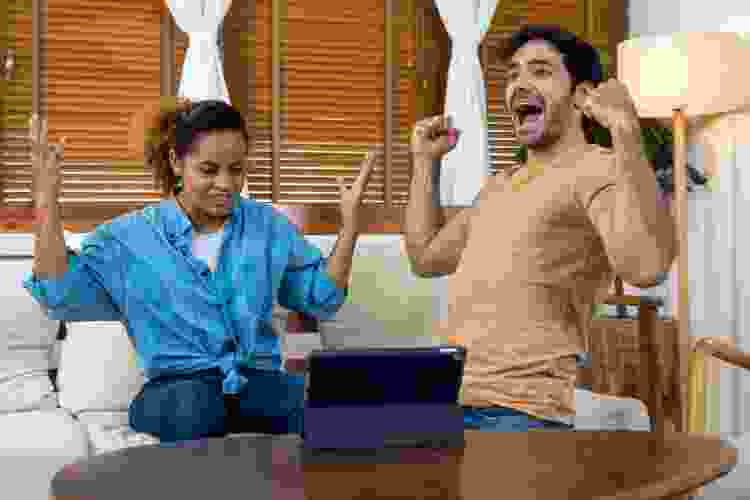 22. Treat Yourselves to Your Favorite Things
If you and your partner love the comforts of home, there's no need to search elsewhere for an anniversary date idea. Stock up on your favorite ingredients, set aside the evening to put on your favorite tunes and cook a meal together. Don't forget those special anniversary touches like candles (and ditching the cell phones).
23. Plant the Seeds of Love
If you have a yard, set aside a little plot and plant a small garden or flower bed together. This makes for a great first or second year anniversary date idea. Taking time to grow something that you both will tend to and take care of for years to come is the perfect metaphor for your love! This anniversary date idea doesn't only work if you have a large yard — you can plant many types of produce and flowers in pots, too!
24. Start a Scrapbook
For a fun and romantic date idea at home, try building a scrapbook of memories together. While your relationship is still relatively young and you're just beginning the journey together, take time to document your favorite photos, trips and adventures. This anniversary date idea will be something the two of you can add to for as long as you both shall live.
Adventurous Anniversary Date Ideas
25. Book a Ziplining Tour
If you're a couple who likes to live on the edge and isn't sure what to do for your anniversary, this is the ultimate rush of adventure and trust. Most areas have ziplines for people of all ages and areas of expertise. Plus, it will certainly be the memory of a lifetime.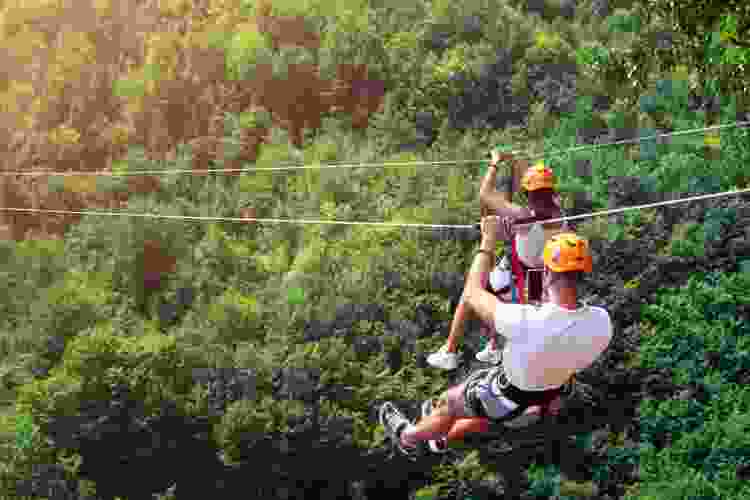 26. Learn Something New Together
What better way to celebrate your anniversary than to learn a new skill together? It doesn't have to be as extreme as skydiving or bungee jumping. Try a woodworking class and learn to build a pair of rocking chairs for the two of you, or sign up for a glass blowing class and create a beautiful new keepsake for your home.
27. Helicopter Tours
Another great wedding anniversary idea that's also incredibly romantic is taking flight. Check out helicopter tours in major cities or recreation sites near you. To keep the mystery alive, try even blindfolding your sweetheart on your way to the airport to increase the sense of adventure and anticipation.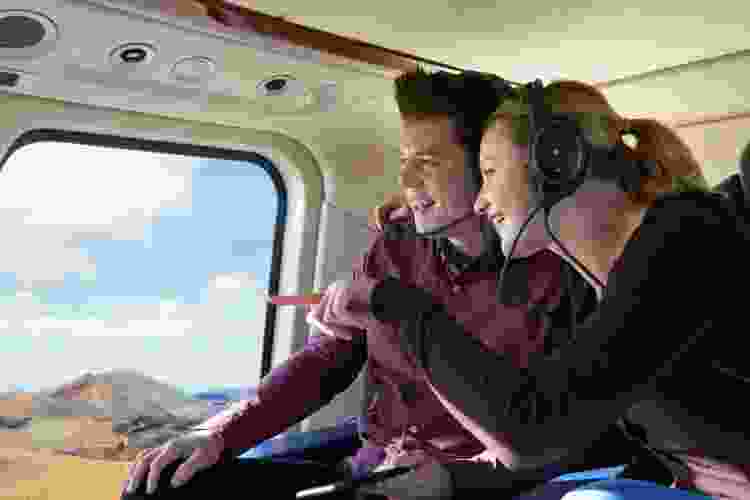 28. Take in Some Live Music
Chances are your music tastes have evolved as a couple and there are types of music or artists that you love to jam out to together. A few weeks (or months, if you have time) ahead of your wedding anniversary, scope out where your favorite artists will be, grab those tickets and in no time you'll be celebrating with a soundtrack.
29. Horseback Riding
Trail rides are a great option for couples for wedding anniversary ideas. If you're a couple who doesn't mind getting a little bit dusty, but still wants to enjoy a day in nature, this is for you. Many trail ride companies will also bring along lunch, so don't forget to ask if that option is available for a full day.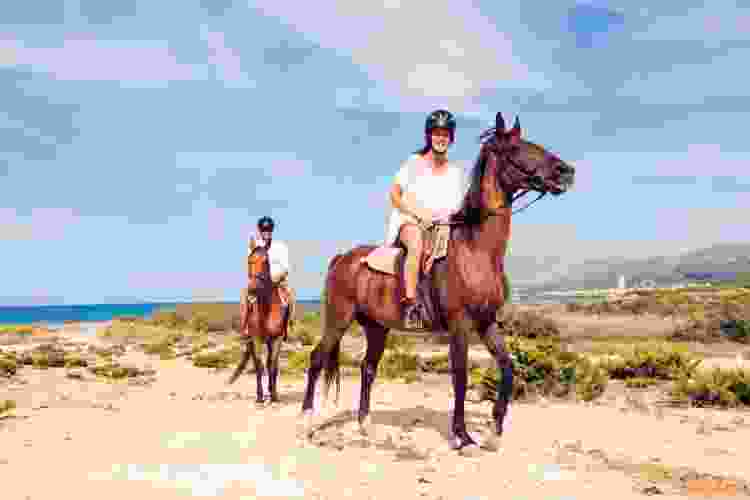 30. Visit a Local Theme Park
Who says rides are only for kids? If you're stuck figuring out what to do for your anniversary and you both like a little bit of adrenaline, plan a date at a theme park. If your time is limited, stay local for those roller coaster rides and shared cotton candy, but if time allows, look into one of the big resorts on the coasts that will keep you both entertained for days.
31. Hit the Open Road
Planning a road trip can work for a last-minute anniversary date idea or the perfect first anniversary date idea. All it takes is a destination, a few changes of clothes, some good tunes on the radio and your love. When picking a place to go, think of an area your loved one has mentioned they wanted to visit, or revisit a place that is special to you both.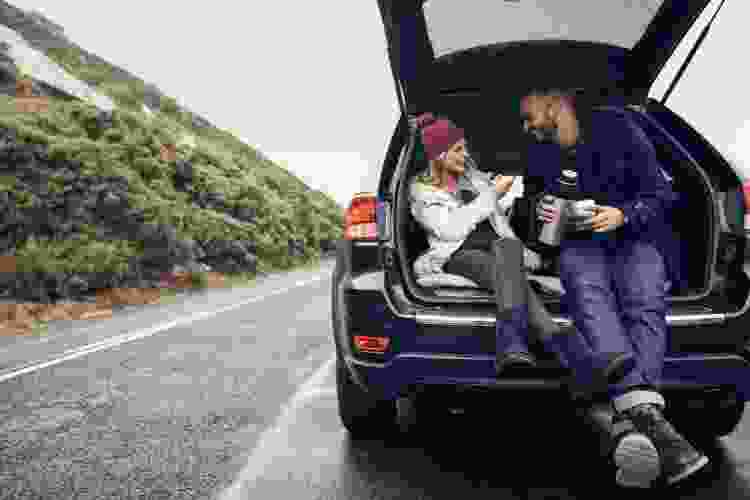 32. Root for Your Favorite Team
Sports fans unite! A great anniversary date idea or way to celebrate is with the team you both love. Whether you prefer baseball, basketball, hockey or football, the roar of the crowd will bring smiles to both of your faces. You might just get lucky and get caught on a kiss cam for the special day.
33. Hit the Slopes
If you're not sure about an anniversary date idea and your special day is in a winter month, why not hit the slopes? Whether you board, ski or just go sledding together, a fun day in the snow is sure to hit the spot. And you can't go wrong with an activity where sipping hot chocolate is practically a prerequisite.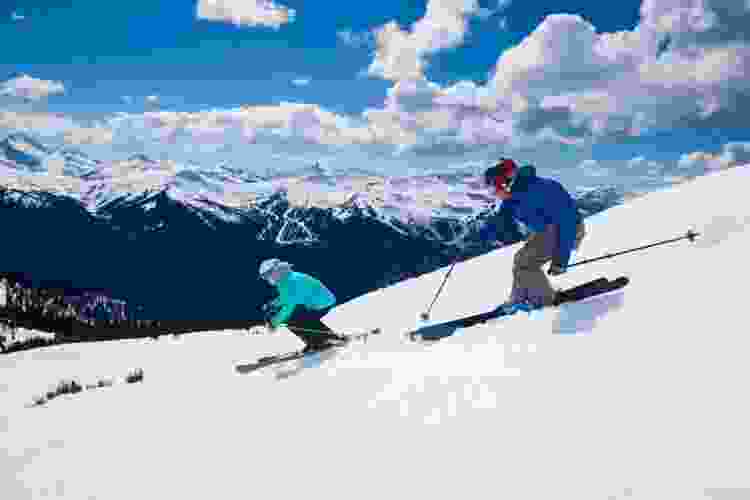 34. Visit a National Park
One of the perks of living in the U.S. is an endless bounty of nature to explore. If you have a favorite park to visit, go there for your special anniversary date idea. Enjoy the walks and views you know and love. If time allows, plan a trip to a nearby park that will be a new experience for you both.
Artistic Anniversary Date Ideas
35. Learn to Dance
Whether you're new to the art or want to learn together, finding the rhythm is a romantic date anniversary idea anyone can get into. Whether it's ballroom, salsa or even line-dancing, grooving with your significant other is sure to set the stage for a beautiful evening. Learn along with others with in-person dance classes in Orlando, dance classes in Los Angeles or dance classes in San Diego, or book a live, interactive online dance class for just the two of you.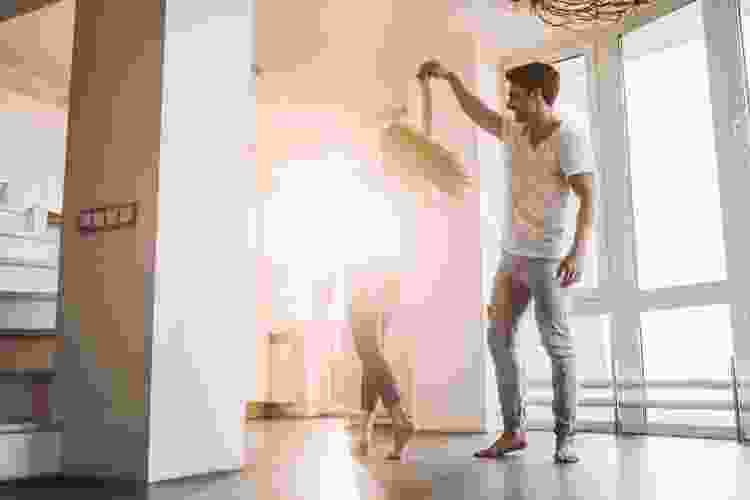 36. Create a Masterpiece Together
Looking for anniversary date ideas for your first or 20th year together can be tough, but if you both enjoy using your creativity and want to have a fun experience together, art classes may be the way to go.
Interactive online painting classes will walk you through any style and skill level. If you really want to make things interesting, put a twist on the traditional paint night with paint and sip in Sacramento, paint and sip in San Diego, paint and sip in Boston, or paint and sip near you!
If painting classes aren't your thing, you could also try pottery classes in San Diego, pottery classes in San Fransisco, pottery classes in Boston or pottery classes near you.
Or try hands-on or online photography classes or hands-on or online drawing classes. The possibilities are endless. Explore your artistic side and see what you create together!
37. Freshen Up Your Living Space
Who doesn't love fresh flowers in the home? If you love flower arrangements but have never tried to create your own, this is a romantic anniversary idea that won't miss the mark. The skills you'll learn together through interactive virtual flower arranging classes can last well beyond an evening and might just blossom into a hobby the two of you can enjoy for years to come. Pair it with a fun sewing class and learn how to design and create custom pillows or quilts for your home, and your space will feel oh-so-cozy.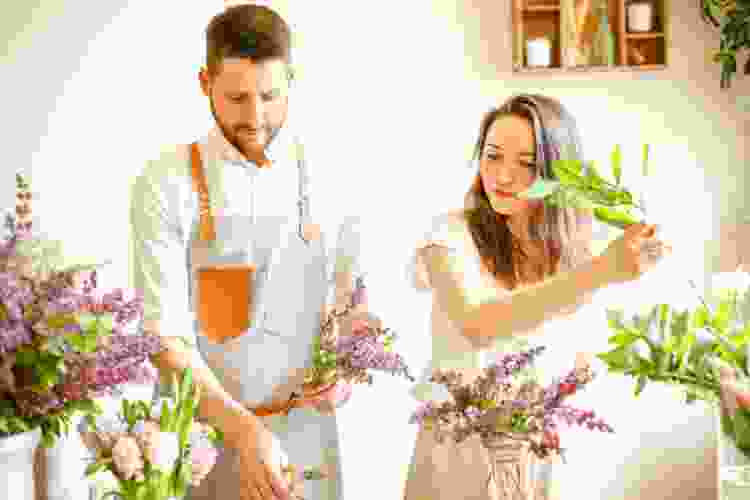 No matter your age or the number of years you have been together, anniversaries are something to celebrate. You can plan for anniversary date ideas months in advance or the day of and still enjoy a chance to make memories with your favorite person. Just remember, you can't go wrong with nearly any idea, as long as you mark the occasion in some way. You will be demonstrating love and devotion, and that's what truly matters.
For even more fun date ideas, check out other experiences happening on Classpop!