39 Epic Date Ideas in NYC
Published on Nov 16th 2021
| 0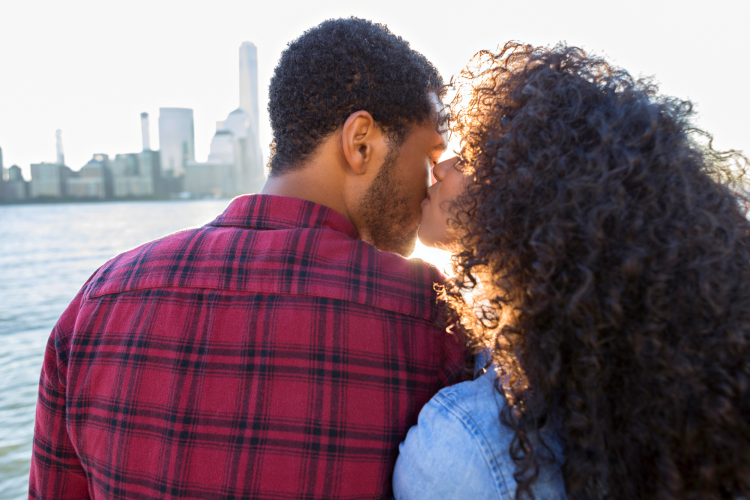 Are you at a loss when it comes to interesting date ideas in NYC? Check out these fun date ideas in NYC and worry no more.
Here are ideas for foodies, art lovers, people with eclectic tastes and folks who don't have much cash to spare. You and your date are sure to find some date ideas that appeal to you!
Jump to Section
Creative Date Ideas in NYC
1. Unwind With Paint and Sip
Paint and sip in NYC is a great date idea in NYC for couples who enjoy art and/or wine. Unwind with your favorite beverage as you paint a pre-selected image with the guidance of a talented artist. Choose from themes like pet portraits, seascapes and so much more!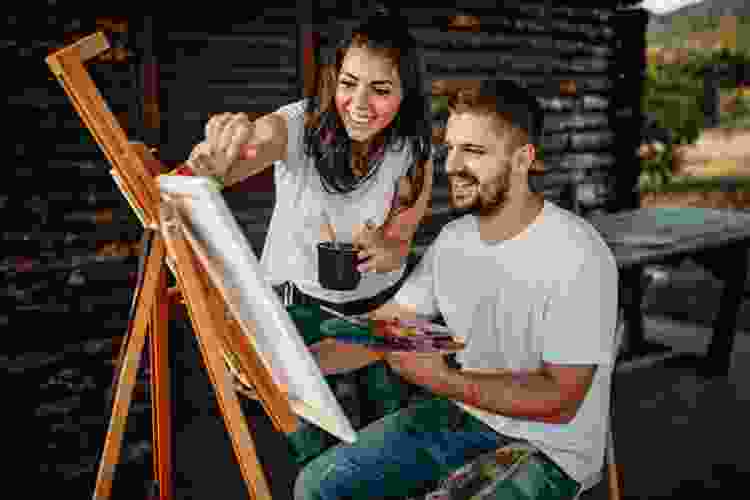 2. Throw Clay in a Pottery Class
Recreate the sultry scene from Ghost with this romantic date idea in NYC. Get a little messy as you work together to create a handmade work of art with the teachings of a skilled potter.
3. Explore Your Creativity in Unique Ways
If art and craft classes don't appeal, try something else. There are many different classes to choose from, like shoemaking or bookbinding.
Choose to take a fitness class together and sign up for couples yoga or spinning, or try something unique like juggling, jumping rope or sword fighting for an exciting date night in NYC.
4. Have a Hands-On Experience
If you and your date prefer something more in the craft line, there are lots of date ideas in the Big Apple to suit. Learn to work with a needle and thread in sewing classes. Woodworking classes and glassblowing classes bring out your creative sides.
If you prefer to work from home, try virtual flower arranging classes for a date night in.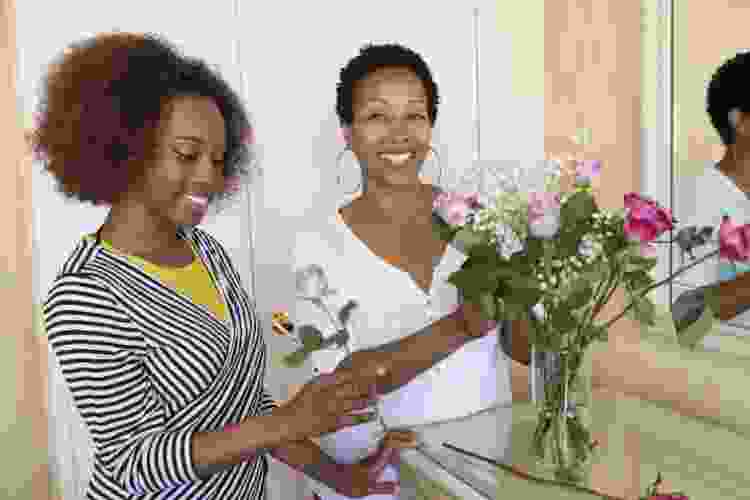 5. Discover the History of Television
Watch TV programs from the beginning of the medium at the Paley Center for Media. The collection contains 150,000 TV and radio programs from across the history of broadcast media.
6. Look for Bargains at a Flea
If you love searching for antiques and bargains, take your date to one of New York's famous flea markets. The Brooklyn Flea, the Hell's Kitchen Flea Market, Chelsea Flea, the Grand Bazaar and others offer collectibles, entertainment and food for a fun teenage date idea in NYC.
7. Go on a Thrift Crawl
Take it one step further and go on a thrift crawl for a cheap date idea in NYC. There are thrift and charity shops throughout the city, and you can find some great vintage finds and second-hand items. Thrift shopping is also sustainable and many stores are run by local charities.
8. Visit an Art Museum
If you and your date love museums, New York has plenty to offer. The Museum of Modern Art, the Guggenheim, the Whitney and others feature art from a wide array of different styles, cultures and time periods.
According to Penn State Sites, The Met Fifth Avenue presents over 5,000 years of art spanning all cultures and time period, making a visit to the Met an inspiring and fun date idea in the Big Apple.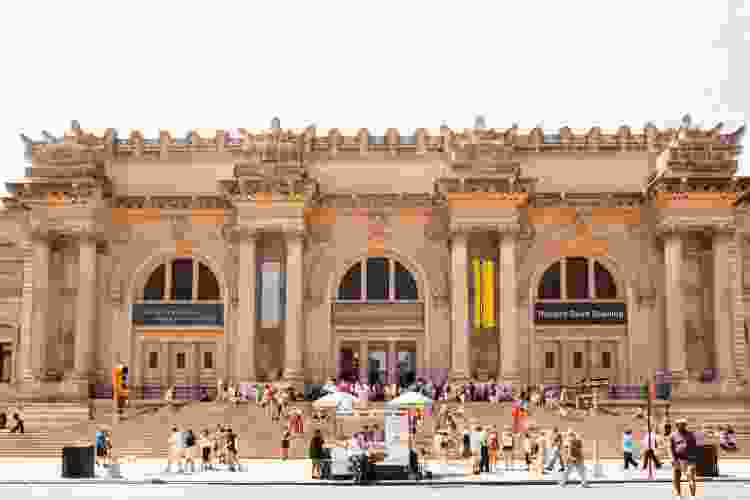 9. Try Something Adventurous
The Museum of Sex is dedicated to erotica and sexuality. This is an exciting experience for the open-minded, although maybe not on a first date (but it's up to you). This can be an especially memorable, out-of-the-box, romantic date idea in NYC.
10. Feel the Colors
Another date activity in NYC for the adventurous is a trip to Magic Jewelry in Chinatown. Learn about feng shui, have your aura photographed and get an energy reading.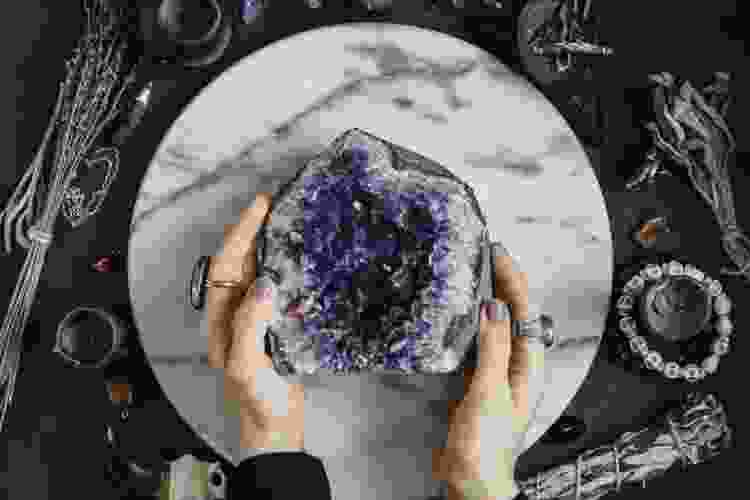 Foodie Date Ideas in NYC
11. Take a Cooking Class Together
If you and your date are foodies, one of the best date ideas in NYC is taking a cooking class. You will learn how to make new dishes to share with friends or explore unique cuisines and techniques.
Check out what is available in cooking classes in NYC. These hands-on experiences are taught by world-class chefs who will guide you and your date through a variety of menus.
You can choose in-person sessions at cooking classes near you, or if you prefer to stay in, you can take online cooking classes from home for a fun date night in NYC. Get inspired with our list of Zoom cooking classes!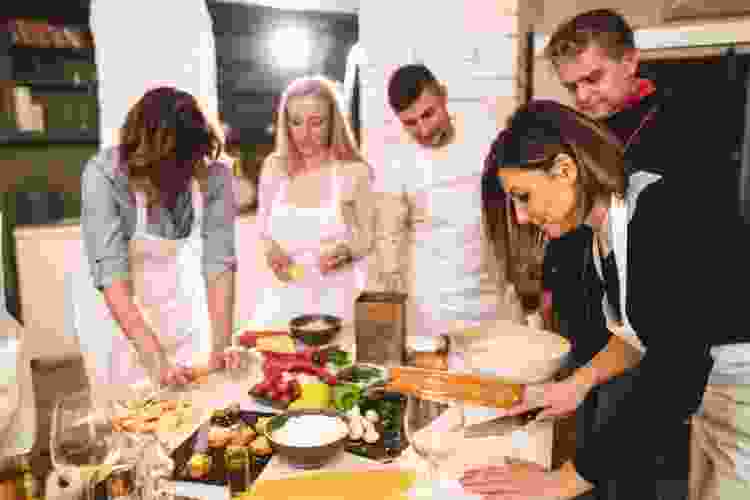 12. Try Wine Tastings or Mixology
Pair wines or cocktails with the perfect snacks, cheeses, charcuterie and more by visiting an NYC winery, or enjoy virtual wine tastings from your NYC apartment or another wi-fi-friendly locale. Or mix things up and create your own signature cocktail together in a mixology class or online mixology class.
13. Afternoon Tea
New York boasts several options for afternoon tea. If you and your date are Anglophiles or if you just enjoy a cup of tea, a steaming pot accompanied by some sandwiches and delicate treats is just the thing for a date idea in the city.
The Russian Tea Room, the Ritz Carlton Central Park and the Plaza Hotel are all possibilities for afternoon tea date activity in NYC.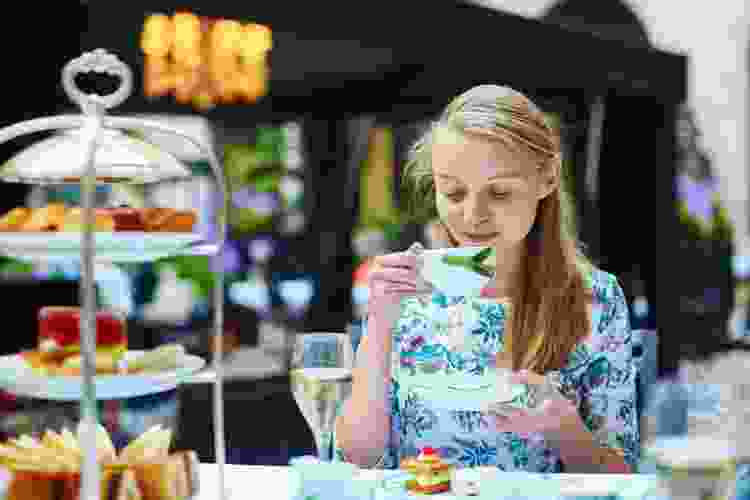 14. Shop at a Former Factory
The former National Biscuit Company (Nabisco) factory was turned into the Chelsea Market, and is now one of the most famous indoor markets in the world. Shopping becomes an experience with this fun NYC date.
15. Enjoy Dinner and a Movie...in the Same Place
The Nitehawk Cinema is a fun date night idea in NYC. There are two locations in Brooklyn offering dinner and cocktails while you watch a first-run film. Choose from a themed menu to go with the film or the regular menu. Vegan and gluten-free options are available.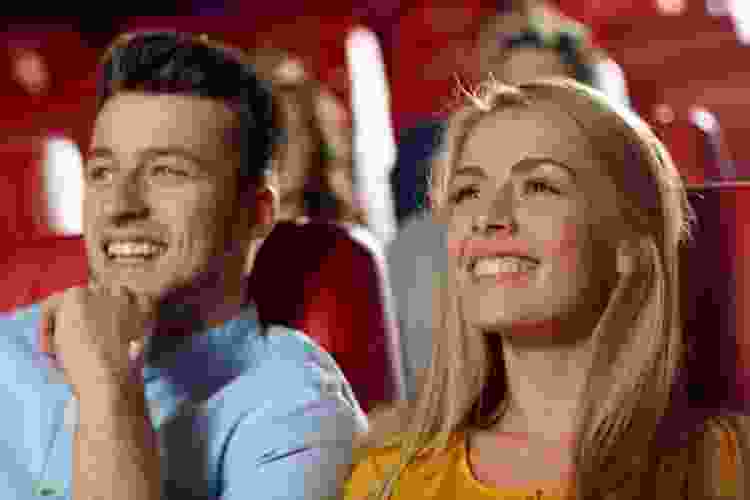 Unique Date Ideas in NYC
16. Take a Dance or Acting Class
Learn new moves and strut your stuff with dance classes in NYC or online dance classes. Combine with skills learned in acting classes or online acting classes and you'll be ready to take the Broadway stage before you know it!
17. Game Night
Take your date out for a drink and play some games. From Skee-Ball at Full Circle Bar in Williamsburg to Fat Cat for jazz and some pool, have some fun with this date night idea in NYC.
If online gaming is more your style, try fun, interactive virtual game nights, online trivia games, virtual escape rooms or virtual scavenger hunts led by entertaining hosts.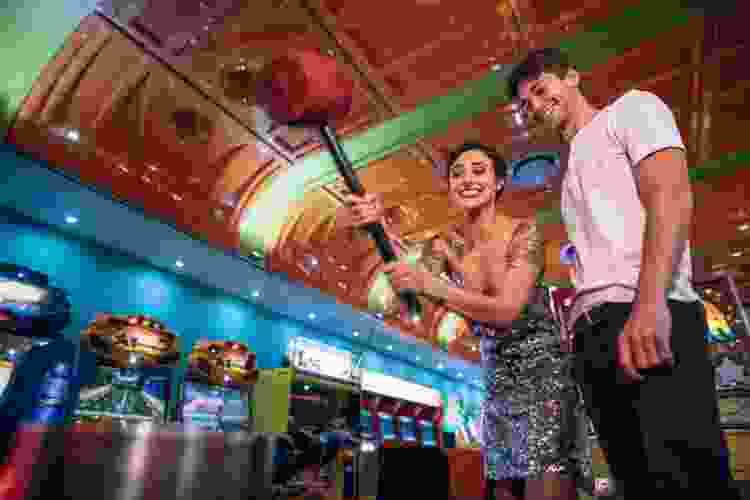 18. Escape With Your Date
Solving a mystery is a great way to get to know someone. Take your date to one of New York's escape rooms for some brain-powered fun.
19. Step Out of Reality
You and your date can choose your escape at VR World NY. Choose from different scenarios and experience something truly different.
20. Let Out Your Inner Lumberjack
Axe throwing is the latest craze, and you and your date can test your aim at Kick Axe Throwing for this fall date idea in NYC.
21. Snuggle Some Cats
If you and your date are feline fanatics, check out another cute date idea in NYC at one of the city's many cat cafés. Don't forget the lint brush!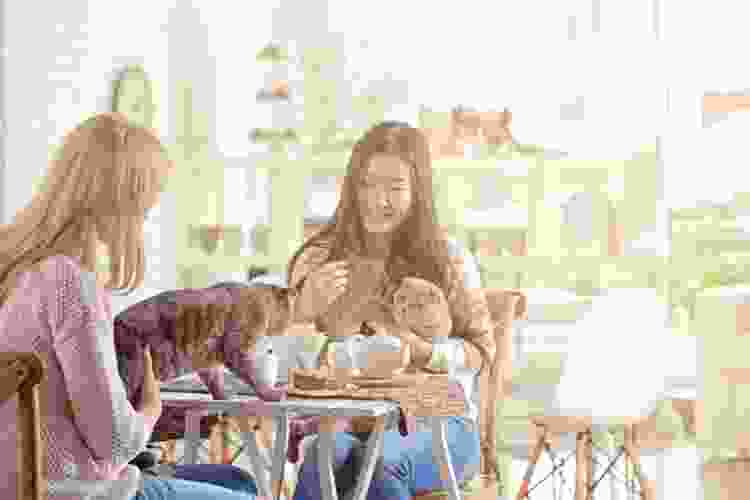 22. Celebrate Man's Best Friend
The Museum of the Dog explores humanity's connection to dogs through artwork and exhibits. This is a cute date idea in NYC for dog-lovers!
23. Take a Garden Stroll
New York offers many beautiful gardens for picnicking and strolling. Some even feature statuary.
The Brooklyn Botanic Garden near Prospect Park features a zen garden, the New York Botanical Gardens offer native plants and perennials among the collection. The Snug Harbor Gardens on Staten Island have a Tuscan garden.
This is a great spring date idea in NYC for garden fans.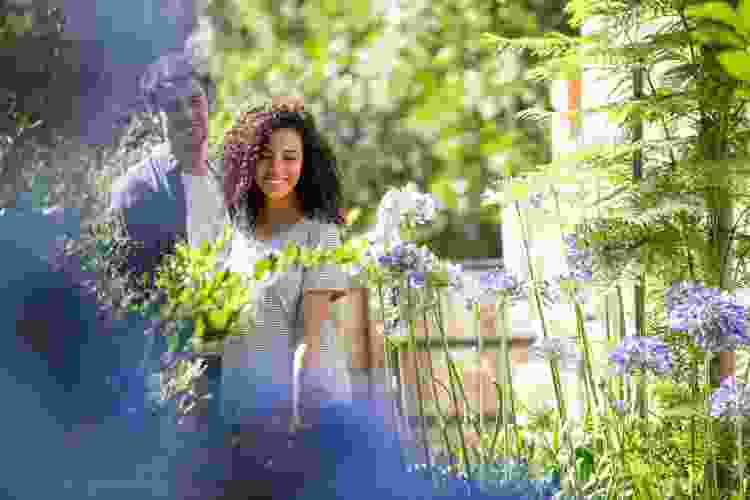 24. Kayak on the Hudson
Free kayaks are available at Pier 26 from May to October, so grab a couple and go for a paddle on this great date idea.
25. Go for a Spin on a Carousel
One of the more romantic date ideas is a ride on a carousel. You can choose from Central Park, the Battery, Hudson River Park or Jane's Carousel, which was built in 1922 and includes a great views of the Manhattan skyline.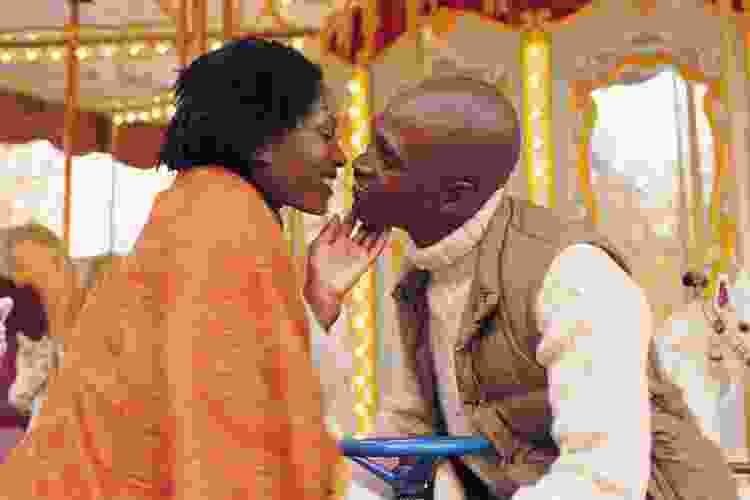 26. Visit a Drive-In
Drive-In theaters are disappearing all over the country, but there is still one to be found in New York. Being New York, not everyone has a car, so this drive-in also offers open-air seating. And don't forget the concession stand for this cute date idea in NYC.
27. Take a Turn at Rockefeller Center
The city offers many public ice skating rinks in the winter, but none is as famous as Rockefeller Center. Take your date for a glide and a hot chocolate for this timeless winter date idea in NYC.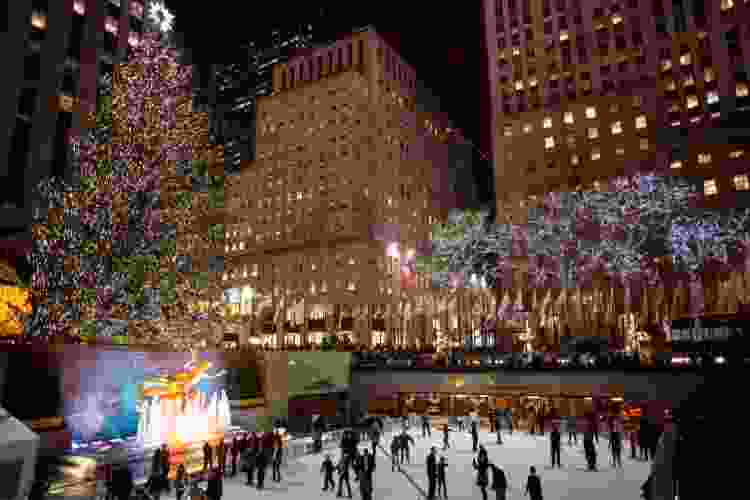 28. See a Show
This is New York, after all. What better way to celebrate a special night than a Broadway show? There is no more iconic date idea in NYC.
29. Ride the Staten Island Ferry
Take selfies with the Lady Liberty on this fun ferry ride. Usually the favorite of tourists and commuters, a trip on the Staten Island Ferry can be very romantic.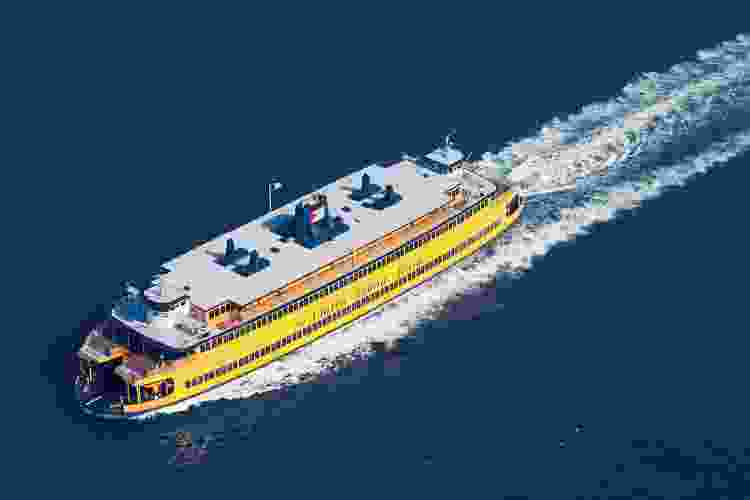 30. Bronx Zoo
If animals and science are a passion for you and your date, a visit to the Bronx Zoo, Hayden Planetarium or American Museum of Natural History is a great way to spend a Saturday afternoon.
31. Play Tourist
Thousands of tourists visit New York City every year, but residents tend to ignore the sights. Take your date to some famous places, like the Empire State Building, Time Square or Grand Central Station for a classic date.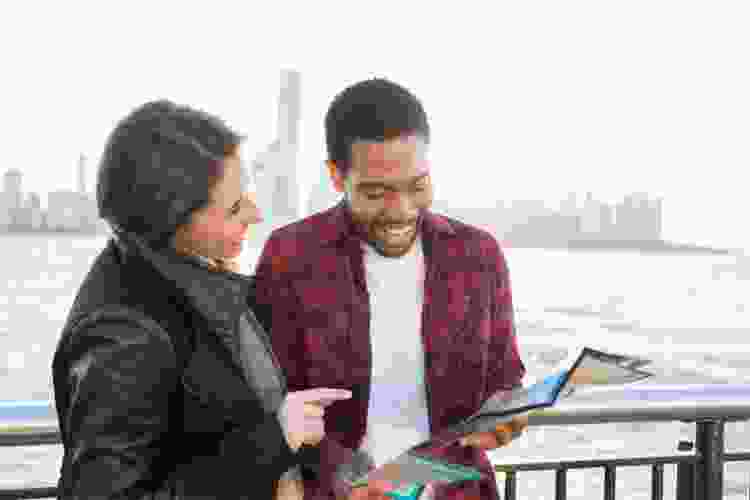 32. Head to Roosevelt Island
The Roosevelt Island Tram is another romantic date idea in NYC. Take in aerial views of Manhattan and Queens and enjoy some time away from the city crowds.
33. Hop on the Subway
The subway may seem like an unusual date idea, but you have to look at it differently. The 7 line that runs between Time Square and Flushing, Queens, travels through many culturally diverse neighborhoods with mom-and-pop shops and some fun restaurants.
Another hidden gem on the subway is Life Underground, a collection of tiny bronze statues at the 14th and 8th streets station depicting a fairytale version of life in New York.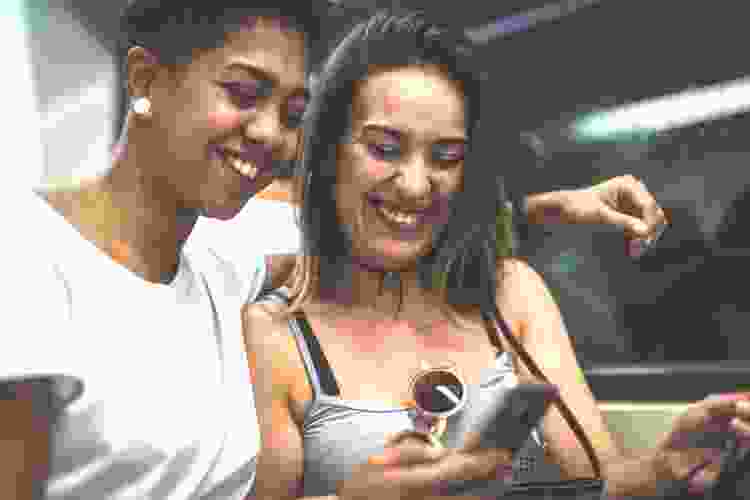 Free Date Ideas in NYC
34. Take the High Line
The High Line is a stretch of elevated track that was once part of a freight line. Now it is full of gardens and a food forest called Swale. Sit on a bench and enjoy the afternoon in this green oasis in the city.
35. Stroll Across the Brooklyn Bridge
Take a walk across the Brooklyn Bridge, one of New York's famous structures. If you time your visit right, you can catch the Manhattan skyline at sunset and watch the stars come out and the lights come on for this free date idea.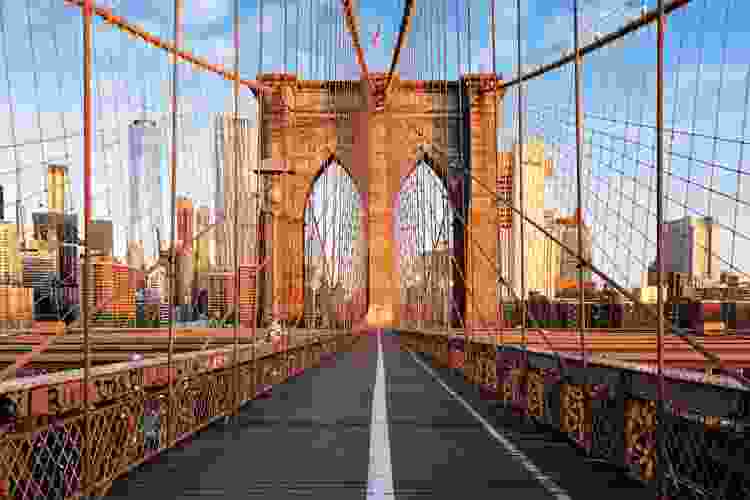 36. Hudson River Nature Walk
Take a walk with your date along the trail and identify birds, butterflies and dragonflies. Join a guided tour and enjoy the foilage!
37. Picnic in Central Park
Pack a basket and head to the Great Lawn in Central Park for a romantic afternoon with your sweetie.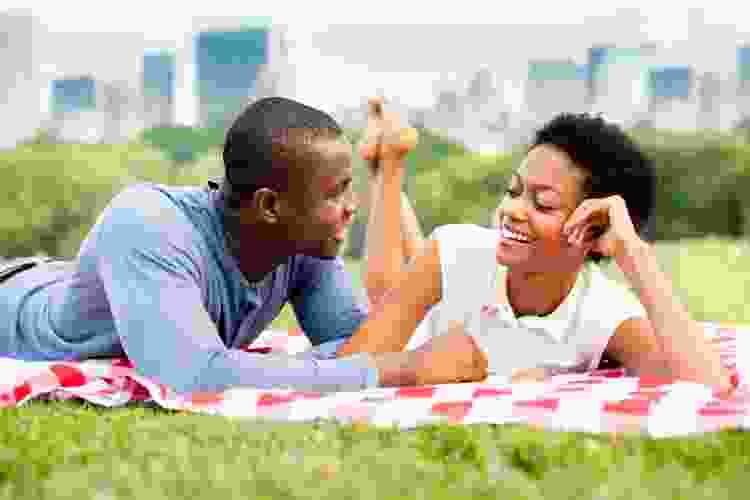 38. Take in Some Street Art
The Bushwick Collective has turned the area's industrial architecture into an open-air gallery. You can view graffiti and visit galleries and studios on your own or reserve spots on a neighborhood tour.
39. Peruse a Bookstore
New York is famous for bookstores, so share your favorite literary haunt or explore new ones with your date on this relaxing date.
So get out there and have fun with some of these date ideas in NYC. Before you know it, you will forget to be nervous and lose yourself in the experience.
For even more fun date ideas, check out other experiences happening on Classpop!