33 Cutest and Coziest Fall Date Ideas for 2023
Published on Sep 22nd 2022
| 0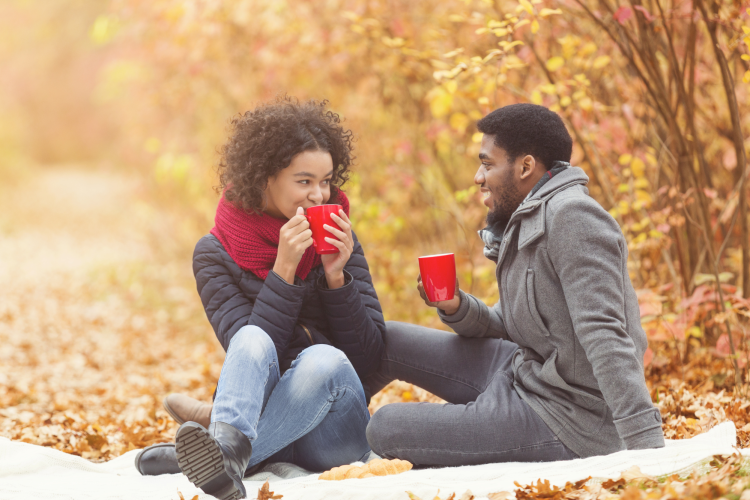 As the weather gets cooler and the leaves begin to change, it's time to start coming up with some great fall date ideas. Autumn is an incredibly romantic season, and you don't want to miss any opportunities to cozy up with the one you love.
Whether you prefer basking in the season's gorgeous natural scenery or snuggling up inside with a cup of hot cider, there are numerous cute fall date ideas near you from which to choose. Read on to get inspired with these 33 adorable fall date ideas for 2022.
Jump To Section
Creative Fall Date Ideas
1. Paint and Sip
Autumn is the season of beautiful imagery, which makes paint and sip the perfect fall date idea. Paint and sip combines the artistic qualities of fall with the cozy atmosphere of the weather.
With paint and sip in Boston, paint and sip in Chicago, paint and sip in Sacramento or paint and sip near you, you can drink a refreshing white wine while painting a colorful picture. You can even make an at-home paint night by signing up for online painting classes.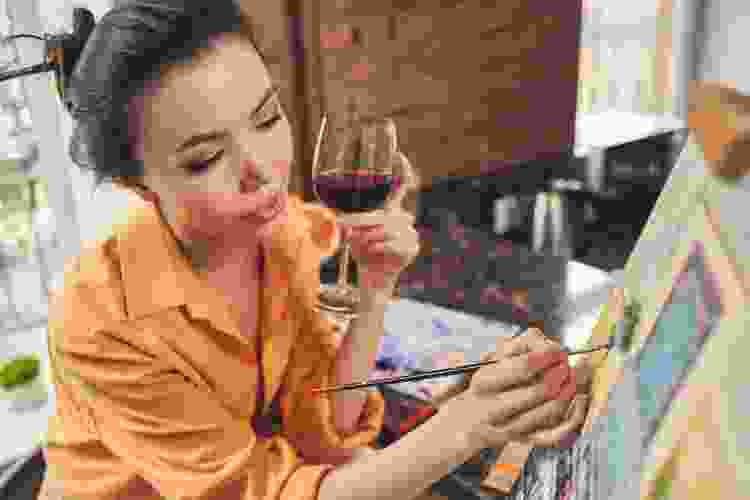 2. Dance Classes
Brush up on your moves in a dance class. Dancing is a great way to engage your body and explore creative movement with your partner. Plus, it's a skill you can carry with you to any weddings or special events you may attend in the future.
You can plan a dance class as a local date — for instance, Californians may want to book dance classes in the Bay Area or dance classes in Los Angeles — or make it an activity while on vacation, such as taking dance classes in Las Vegas. You can even find online dance classes and get your groove on at home.
3. Pottery Classes
Anyone who has seen the pottery wheel scene from Ghost already knows that pottery can be a dreamy and intimate activity. You can channel your inner Patrick Swayze by signing you and your partner up for pottery class.
If you are looking for fall date ideas in Massachusetts, you can find pottery classes in Boston. West coast couples may want to check out the pottery classes in San Diego or pottery classes in San Francisco.
4. Drawing Classes
According to studies published in Psychiatry Research, people are more at-risk for seasonal depression in the fall. Thus, you should plan fall dates that encourage positivity and nourishing self-reflection. Drawing is a sweet fall date idea that encourages a good balance of playfulness and mindfulness.
Signing up for drawing classes will give you and your partner the chance to spend purposeful time together and exercise your creativity. For an even more private drawing date, you can arrange to take online drawing classes.
Foodie Fall Date Ideas
5. Cooking Classes
Celebrate fabulous fall food by taking cooking classes near you. A cooking class is a fun date idea to bond with each other, as you prepare a dish together and discover a new activity that you can share. Additionally, cooking classes are a wonderful prologue to a home-cooked romantic dinner.
You can find cooking classes in any city, such as cooking classes in Dallas, cooking classes in Baltimore or cooking classes in Ann Arbor. If none in your area are to your liking, you can also explore the endless array of online cooking classes.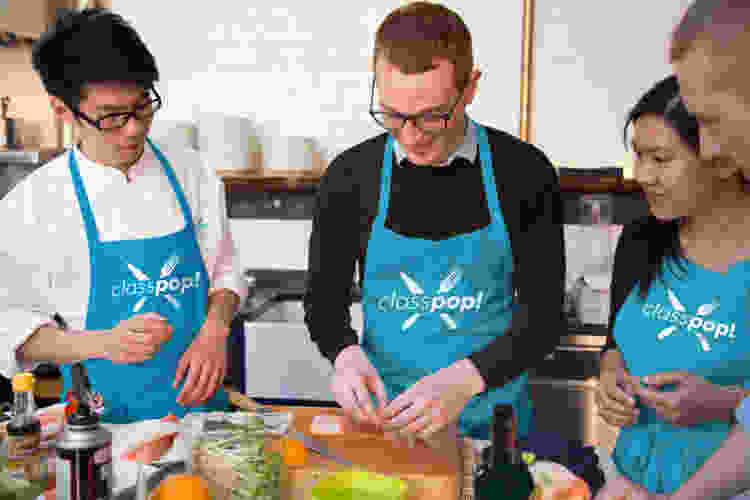 6. Visit a Brewery
Fall is the ideal season for craft beer and hard cider. Rather than go to a typical bar, plan a date at your local brewery. You and your partner can have a cute moment while sampling new craft brews and experimenting with new flavors.
And, conveniently, you can adapt a brewery date for any setting, whether you're looking for industrial breweries for fall date ideas in New York City or searching "cute fall date ideas near me" to find a country brewery in your rural area.
7. Eat at a Diner
When you watch popular autumn media, you may notice that diners are the unofficial restaurants of the season. For an affordable and romantic fall date idea, take your sweetheart out to the diner. Order hot coffee and comfort food while you talk about your hopes for the upcoming holidays.
8. Farmers Market
Fall is one of the best times for produce. If you and your partner have a love for cooking, make plans to visit your local farmers market and pick out your favorite vegetables.
You can then use your skills from your cooking class to make a hearty autumn meal together. Don't forget to pick up some pie from the farmers market for dessert!
9. Bake Fall Treats
Baking is a cute date activity that only gets better when you incorporate fall treats such as pie, apple turnovers and pumpkin bread. Spend a crisp autumn afternoon making your favorite fall baked goods and then share them by the fireplace. This date is guaranteed to fill the air with both pumpkin spice and romance.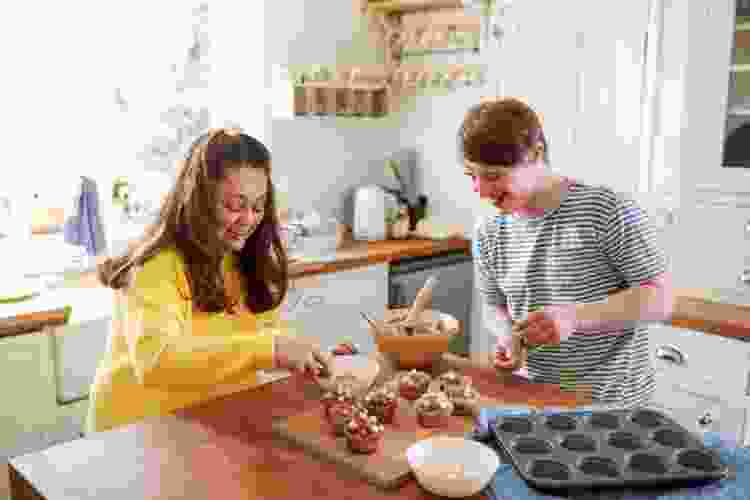 Unique Fall Date Ideas
10. Online Beverage Tasting
Some of the best fall date ideas are the ones you can do while staying cozy at home. You can put a new spin on staying in by attending an online beverage tasting class. You and your significant other can learn about fine wines in virtual wine tastings or become amateur bartenders with online mixology classes.
11. Photography Classes
Photography is an artsy date idea that allows you and your partner to share your distinctive perspectives. Once you learn the basics in a few in-person photography classes or online photography classes, you can incorporate photography into your other fall dates, such as photographing foliage or taking avant-garde photos of your Halloween costumes.
12. Acting Classes
If you want to go beyond the typical fall date ideas, consider taking acting classes. You're never too old to play pretend, and experimenting with acting will give you and your significant other new ways to communicate and express emotions. This is an especially fun date idea in NYC! Couples with stage fright may want to take online acting classes instead.
13. Drive-In Movie
Embrace a retro fall aesthetic by taking your date to a drive-in movie. Drive-in movies are the optimal setting for a private date, and you should be able to find plenty of places hosting drive-in movies during the fall, ranging from creature double features to old-school romantic comedies. This is a good fit if you are looking for fall date ideas in New Jersey or fall date ideas in New York City.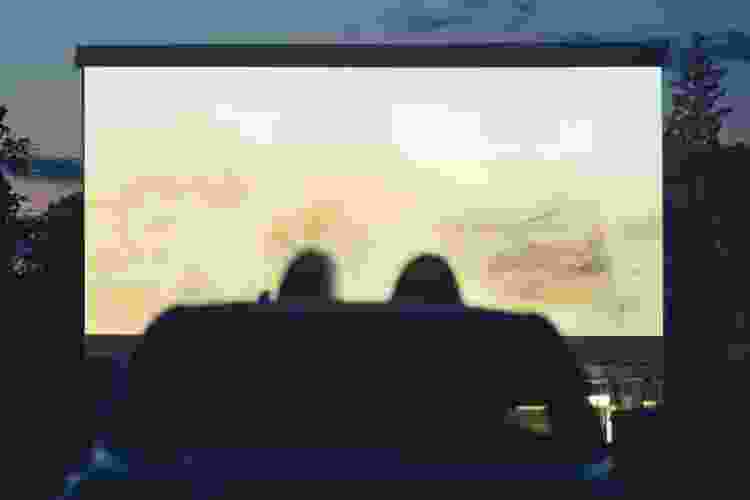 DIY Fall Date Ideas
14. Virtual Flower Arranging Classes
A flower bouquet is a traditional prop for a romantic date, so why not make it the centerpiece? Taking virtual flower arranging classes will give you new ideas on how to personalize bouquets and decorate your space. It may also encourage your partner to give you flowers more often.
15. Woodworking Class
Elevate the standard paint-your-own-mug date concept by going for something more artisanal, like woodworking. Woodworking classes teach you craftsmanship skills that have been around for hundreds of years and give you the chance to work with your hands. And at the end of the class, you and your partner will have a very special keepsake.
16. Glass Blowing Class
Much like woodworking, glass blowing is a unique artisanal date idea. Glass blowing classes can be incredibly romantic, as you and your significant other carefully manipulate molten-hot glass to create something entirely original for just the two of you.
17. Sewing Class
Sewing is a valuable skill for any adult, but particularly for a long-term couple. Sewing classes are entertaining for couples to take together, and the lessons you learn will give you decades' worth of personalized gifts. Furthermore, nothing is sweeter than a partner who can serve as your fashion assistant and fulfill all your clothing modification needs.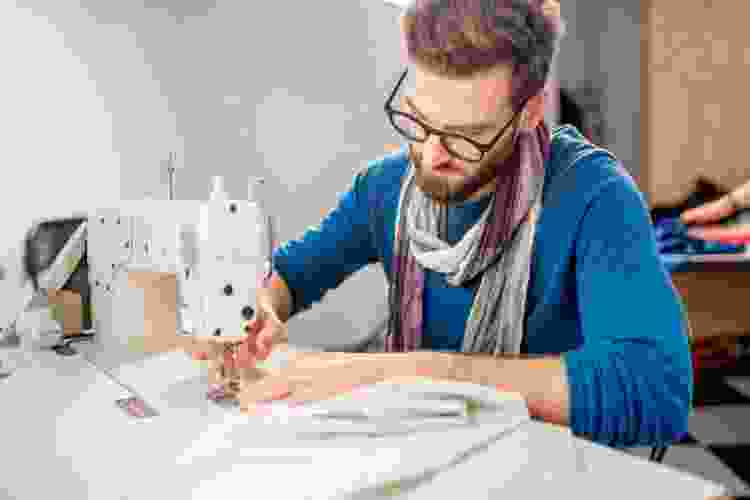 Indoor Fall Date Ideas
18. Online Games
Those who live in chilly climates may ask, what do you do on a date when it's cold? Never fear: even if you're looking for fall date ideas in Minnesota, there are plenty of activities that you can plan without having to brave the outdoors.
For instance, you can prove your smarts with online trivia games or virtual game nights. This is an especially fun idea for a fun double date idea with long-distance friends.
19. Virtual Scavenger Hunt
Although scavenger hunts are usually outdoor activities, you can also surprise your partner with a virtual scavenger hunt. Virtual scavenger hunts challenge your investigation skills and bring out your competitive side, all from the warm comfort of your living room.
20. Virtual Escape Room
Escape rooms are adventurous date ideas to bond with your significant other. If you don't have a good escape room place in your area, you can choose from the many virtual escape rooms available online.
Virtual escape rooms provide the same connection-building opportunities as physical escape rooms, only you get to enjoy it while cuddling on the couch.
21. Watch a Movie at Home
It's easy to come up with daytime autumn plans but the question remains: what can you do with your girlfriend at night? The simplest nighttime fall date idea (or winter date idea, for that matter) is watching a movie at home.
Stock up on popcorn, snacks and wine and put on your favorite fall flick. Popular choices include Hocus Pocus and When Harry Met Sally.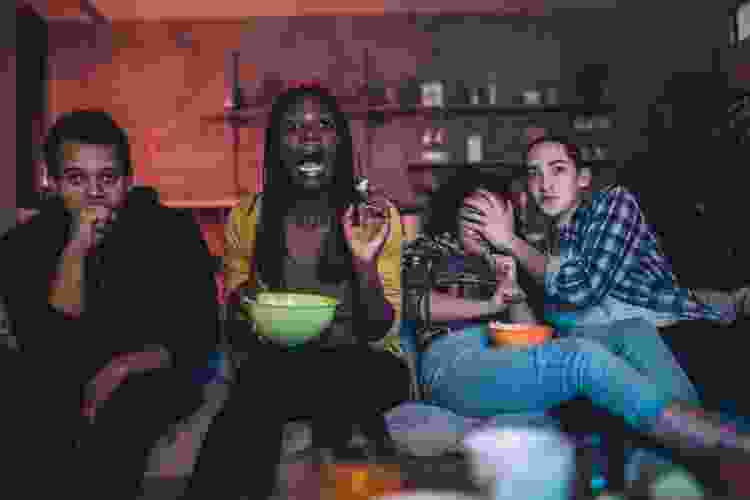 22. Bowling
Bowling is a good indoor date idea that still gets you out of the house. A bowling date combines an entertaining game with yummy snacks, ensuring a well-rounded experience.
If you're lucky, you might find a bowling alley that also has an arcade. Since the entire activity is inside, bowling is also a great option for winter date ideas.
Outdoor Fall Date Ideas
23. Pumpkin Patch
If you're in a relationship during the fall, you have to visit a pumpkin patch. Now, is a pumpkin patch a good date? A pumpkin patch date may sound a little overplayed, but if you find a pumpkin patch with other activities bundled in — such as a hayride or petting zoo — you'll have a magical autumn outing.
24. Apple Picking
Much like a pumpkin patch, apple picking is almost mandatory for autumn couples. Apple picking combines a scenic walk with fresh fruit and apple cider doughnuts, which is the epitome of a fall date. For the class apple picking experience, plan it as a fall date idea in Massachusetts or a fall date idea in New Jersey.
25. Go on a Hike
Nature is often at its most beautiful in the fall. Take advantage by planning a romantic hike through your favorite park or trail. You'll get to spend quality time in a gorgeous setting with a loved one, and then wrap up the day with a comforting hot beverage at home.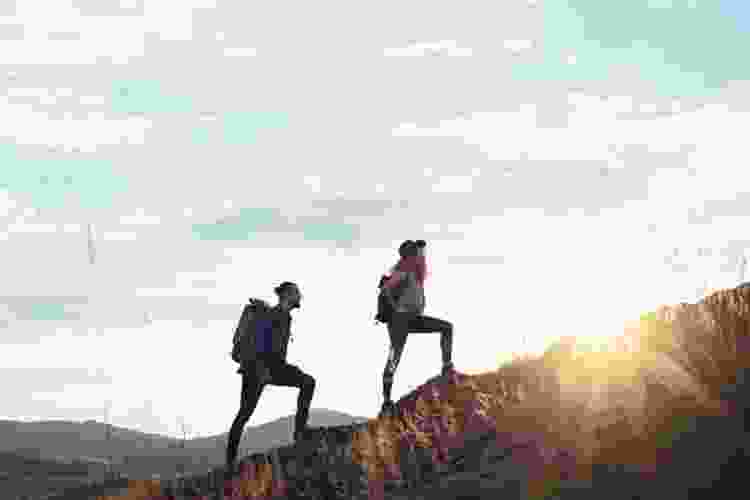 26. Plan a Picnic
The early fall has wonderful picnic weather. The air is crisp, the ground is soft and your warm sandwiches will pair wonderfully with the seasonal smell of autumn leaves. If you are looking for date ideas in a cold area, such as fall date ideas in Minnesota, be sure to plan your picnic
27. Visit an Amusement Park
Local amusement parks are perfect for adorable dates in the fall. Be on the lookout for seasonal events at amusement parks, such as a scary Halloween night or autumn harvest festival.
Free & Cheap Fall Date Ideas
28. Read
Good date ideas don't have to break the bank. For example, fall is the perfect season to snuggle close with your significant other and read that novel that's been sitting on your nightstand all summer. Alternatively, for more social activity, you and your partner can read the morning newspaper together and discuss the headlines.
29. Take a Scenic Drive
Sometimes the most beautiful autumn views in your town are the backroads. Pick a romantic autumn playlist and take your date for a scenic drive to admire the fall foliage in your region.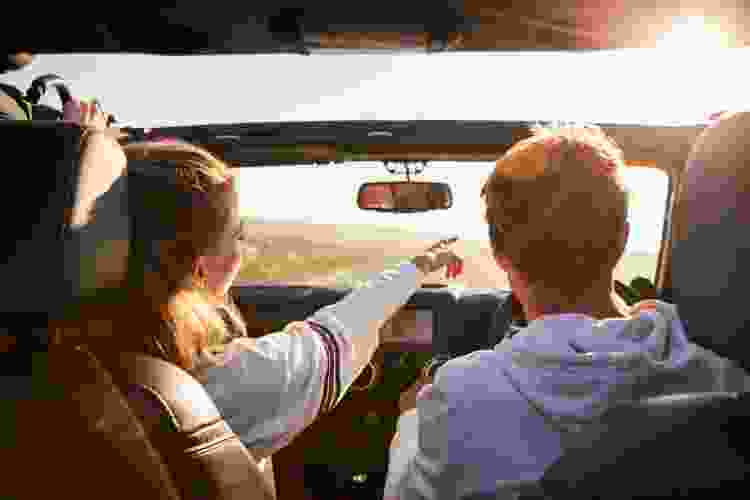 30. Find a Free Museum
Going for a walk is a great cheap date, but what do you do on a chilly fall day? For a cold or rainy fall day, try to find a free museum. Museum trips are another good date idea to bond with your partner and get to know them on a deeper level, and most areas will have public museums or private museums with discount admission days.
31. Home Spa Day
Home spa days are very romantic and cost less money than going to a professional spa. You and your partner can pick out some indulgent self-care products and spend an afternoon relaxing.
32. Fall TV Marathon
Whether you're watching the lineup of new fall TV shows or revisiting an old favorite, binge-watching television with your significant other is a fun and special experience. If you're struggling to come up with a good autumn TV show, Gilmore Girls is a great place to start.
33. Coffee Date
Coffee dates are popular for a reason: they're affordable and fun. You and your date can sip on pumpkin spice lattes or the seasonal beverage of your choice while soaking in the ambiance of an independent coffee shop.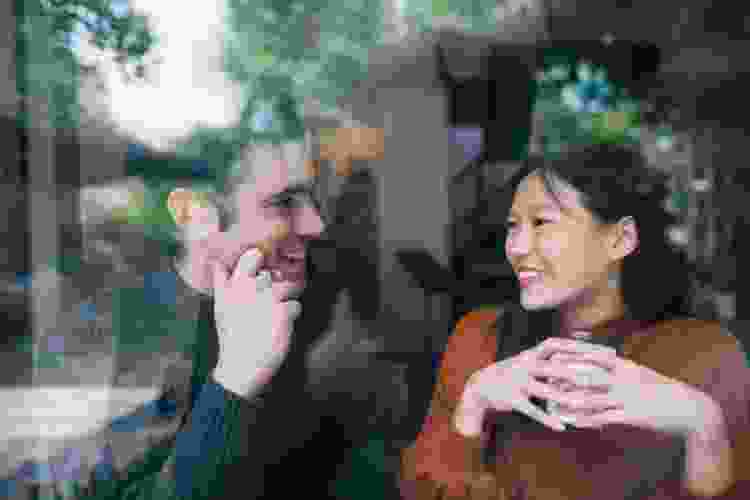 As this list demonstrates, fall may be the ultimate romantic season. While not everyone enjoys fall in the same ways, the season has a lot to offer for all kinds of people. Make the most of autumn by using these fall date ideas to plan special experiences for you and your partner.
For even more fun date ideas, check out other experiences happening on Classpop!