41 Best Out-of-the-Box Date Ideas in Chicago for 2022
Published on Aug 18th 2022
| 0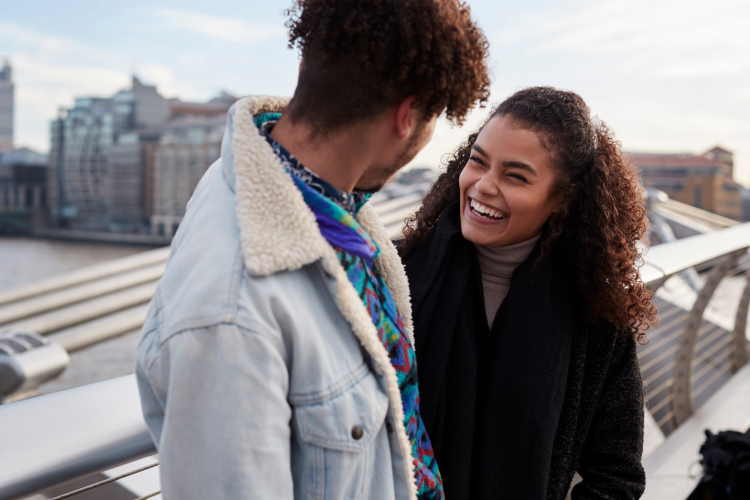 Are you looking for some of the best date ideas in Chicago? Well, you're in the right place! We're breaking down the top 41 out-of-the-box date ideas in The Windy City.
There are some awesome options for those that love the culinary scene and others to get your creative juices flowing. There are also fun date ideas in Chicago to enjoy the outdoors and other options that are free or cheap.
So, where should you go on a date in Chicago? If you're really looking to impress that special someone, combine a few ideas to create a memorable excursion they're sure to love!
Jump to Section
Creative Date Ideas in Chicago
According to the American Psychological Association, there is a strong correlation between romance and creativity. So why not plan a fun creative outing that will bring you closer? There are the best date ideas in Chicago for couples looking to express their artsy sides.
1. Paint and Sip for a Creative Outlet
Painting is a super fun outlet that allows you to show off your style and taste. Paint and sip in Chicago and online painting classes are two awesome options that can work for any couple. If you enjoy wine, why not sip your favorite varietal while creating an interesting work of art?
Maybe you and your loved one aren't both in the same location. A virtual paint class allows you to meet in real-time and bond over video chat as you learn a new skill together. Either way, you can display your new work of art in your home and look back on your fun painting adventure.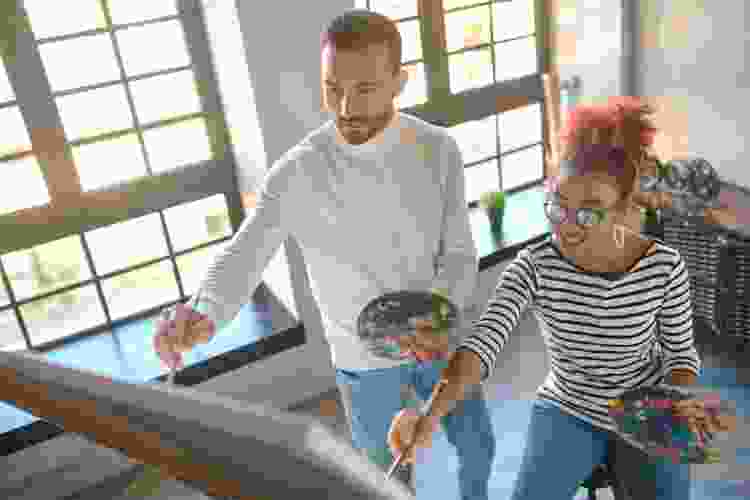 2. Get Sculpting in a Pottery Class
Sculpting with clay is a notoriously romantic art form. A pottery class gives you the chance to create your own three-dimensional art together and experience one of the most unique date ideas in Chicago.
There are classes designed for all skill and experience levels. If you're looking for more of a low-key experience, check out pottery painting studios where you are free to paint blank ceramic pieces to your liking.
3. Get Moving at a Dance Class
As Scientific American points out, dancing releases feel-good endorphins and is an awesome activity for social bonding. This makes a dance class a pretty great date night. Plus, with both in-person dance classes and online dance classes, you and your partner can bust a move no matter if you want to go out or have a low-key night in.
So, select between a rousing swing dance class or a serene ballroom course, and you'll have an amazing time bonding over learning something new at one of the most energizing date ideas in Chicago.
4. Get Creative at a Drawing Class
Drawing classes and online drawing classes both give you the chance to learn a new skill from an expert instructor. These two options mean you can enjoy an educational experience together from the comfort of home or hit the town for some artsy fun. Plus, this is a great date idea in Chicago for both seasoned artists and those just dipping their toes into sketching.
5. Take an Engaging Photography Class
Snap pics like a pro with some date night photography classes. This is a fun way to capture and share images of the people and places that are most important to you.
There are typical photography classes and online photography classes so you and your date can participate either in person or virtually. You'll bond over your new hobby and sharing your awesome images with each other.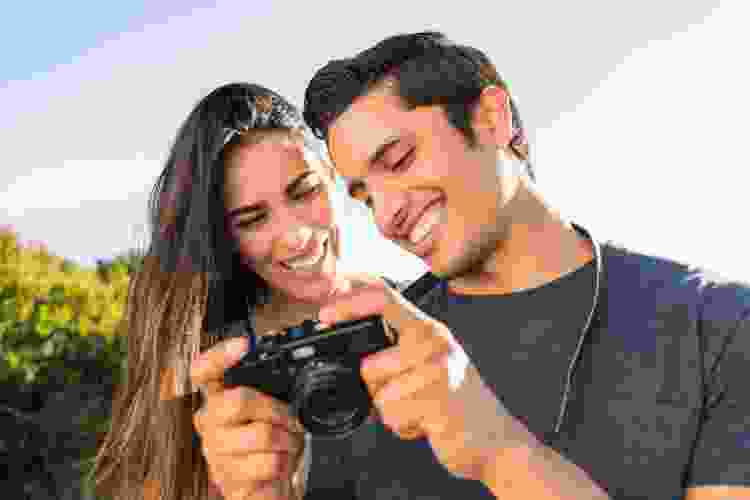 Foodie Date Ideas in Chicago
The Windy City has one of the most famous food scenes in the world. These foodie date ideas in Chicago will allow you to experience the best food and drink the Midwest has to offer.
6. Expand Your Culinary Skills in a Cooking Class
Cooking a meal together is one of the best ways to collaborate and bond over food. Choose from the many cooking classes in Chicago to go on a culinary adventure.
You'll learn from an expert instructor and combine fresh ingredients to create delectable dishes. Plus, your hard work will end with enjoying a freshly made meal together making this a fun-filled date idea in Chicago.
7. Take Part in a Virtual Cooking Class
Date nights are essential to strengthen your bond, especially if you're physically distant. Online cooking classes give you a chance to meet in real-time and still enjoy a meal together.
Whether you enjoy this date idea in Chicago or elsewhere, you'll work with a professional instructor over video chat and create a home-cooked meal as you bond from your own kitchens.
8. Create Cocktails in a Mixology Class
Wondering where should you go on a date in Chicago in winter? Why not stay in and create some cocktails together for a fun and interactive happy hour experience at home? This is a great date idea in Chicago or anywhere that's both enjoyable and educational.
Can't get together physically? Online mixology classes are the perfect virtual date that will have you toasting each other from nearly anywhere in the world.
9. Expand Your Palette With a Wine Tasting
When you think of romantic drink choices, wine is likely the first that comes to mind. Whether red, white or bubbly, few things are better than enjoying a few glasses with that special someone.
Wine tastings are some of the most delicious and romantic date ideas in Chicago. Plus, virtual wine tastings are ideal for vino lovers to bond whether they are near or far apart.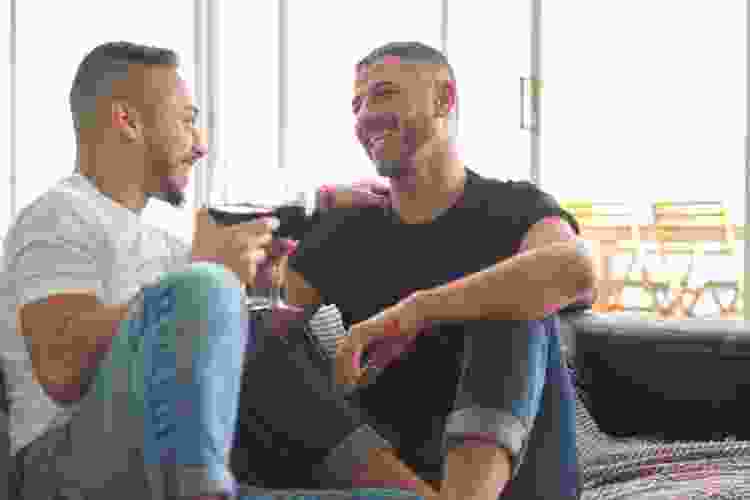 10. Learn About Craft Brews on a Brewery Tour
A brewery tour is one of the hippest date ideas in Chicago. Check out spots like Half Acre Beer Company or Revolution Brewing to taste some of the best pints that the city has to offer. You also might be able to book a behind-the-scenes tour of a brewery and learn more about the local craft beer-making process.
11. Enjoy a Relaxing Dinner Cruise
Take to Lake Michigan and enjoy dinner on the water. A dinner cruise will allow you to take in the sights of the skyline while enjoying a delicious meal. Look for cruises scheduled for sunset or planned around the fireworks at Navy Pier for one of the most unforgettable date ideas in Chicago.
12. Head Out on a Fun Food Tour
From Little Italy to Chinatown, Chicago has a ton of amazing local spots with delectable options. Schedule a date night food tour with a local guide to explore some of the most hidden romantic spots in Chicago. You'll learn about some of the best spots in the city and bond as you dine on authentic and diverse cuisine.
Unique Date Ideas in Chicago
Are you looking for an activity that's as special as the company you're planning on taking? These unique date ideas in Chicago are innovative, adventurous and will give you a peek into all the city has to offer.
13. Gain New Skills in Acting Classes
Whether you are getting ready for an audition or just trying to have a little fun, acting classes are great for a date idea in Chicago that invites you to let loose and get out of your comfort zone.
There are both in-person acting classes and online acting classes to give you a truly unique date night activity. Enjoy learning more about each other's skill sets and work together to create an amazing theatrical scene.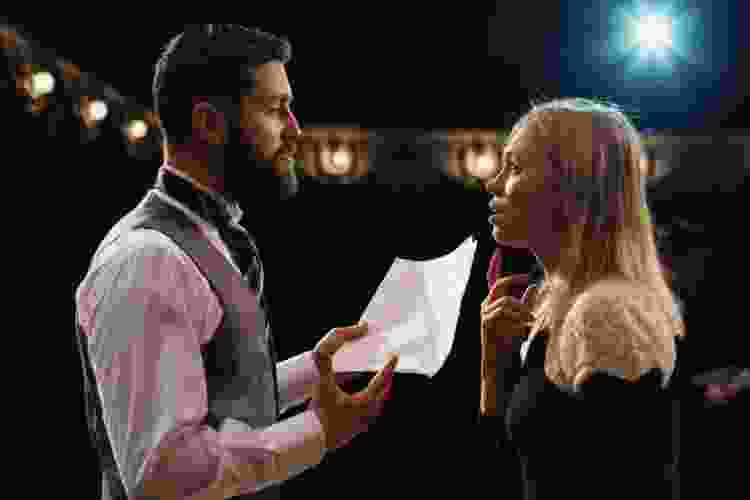 14. Enjoy a Competitive Game Night
Why not add a little friendly competition to your date night experience? With fun games, you'll work together to solve a puzzle or try to beat each other at an exciting challenge.
Online trivia games and virtual game nights allow you to compete using your knowledge and skills from anywhere in real-time. Or, take a collaborative approach. With virtual scavenger hunts and virtual escape rooms, you can work together to solve an online challenge and bond over your shared success.
15. Have Some Axe Throwing Fun
Axe throwing is a fun outing that's quickly gaining popularity. This exciting game involves throwing axes at a target and challenging each other to a game and learning to master this new skill together. The emerging number of axe-throwing facilities in the city makes this a fun and unique date idea in Chicago.
16. Play Old School Arcade Games
Head to one of the retro arcades around the city for a blast from the past. These spots are full of old-school games like PacMan and Frogger for tons of nostalgic fun!
Grab a few drinks and enjoy challenging each other to your favorite games from decades gone by! This is also a great first date idea in Chicago to get to know each other.
17. Visit a Museum
One of the area's engaging museums can make an awesome date destination. Check out the Field Museum to learn about natural history together or the Art Institute to view some impressive works. You'll bond over learning about new things together and discover some of the most fun and educational date ideas in Chicago.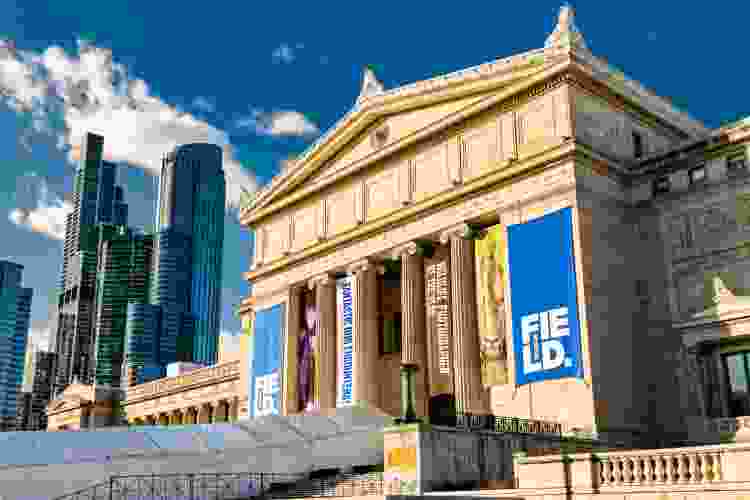 18. Check Out a Magic Show
Get ready to be wowed at one of the city's fun and interactive magic shows. There are several local magicians that perform in various venues for this fun date idea in Chicago for winter or any season. Check out the show then unwind as you try to uncover the mastery of illusion.
Outdoor Date Ideas in Chicago
The breezy weather makes this area of Illinois prime for outdoor exploration. Check out these outdoor date ideas in Chicago that will have you enjoying all of the outdoor sights and sounds that the city has to offer.
19. Have a Beach Day
Despite being a major city, Chicago has plenty of accessible shorelines. Lake Michigan's refreshing water provides sandy public beaches, perfect for a date.
Pack a picnic, grab a plush towel and lounge along the waterside. North Avenue Beach and Oak Street beach are spacious and allow you to enjoy both the lake and views of the skyline.
20. Explore Downtown With a Scavenger Hunt
A scavenger hunt is one of the best ways to get to know the landmarks and must-see spots around the city. This exploratory activity is a fun date idea in Chicago for natives and newbies alike. Move about the city working together to solve clues and mark items off your list.
21. Spend the Day at Navy Pier
Navy Pier is one of the most famous spots in the city. Experience a wide variety of attractions with a fun date here. Hop on a thrilling ride and pop into a few of the area shops. There's a wide variety of restaurants to choose from to satisfy your palette. Plan to stay for the fireworks show for the perfect touch.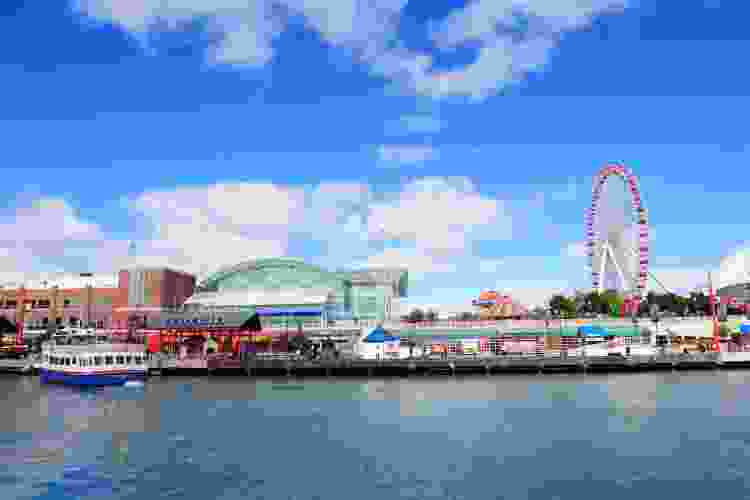 22. Hit a Rooftop Bar
Get a bird's eye view of the city and enjoy the skyline over drinks at a rooftop bar. There is a growing number popping up all over the city and many have extensive menus so you can also enjoy a full meal. Just try to make reservations ahead of time as these spots get crowded when the weather's nice.
23. Get Spooky with a Haunted Tour
Ghost tours are a fun and unique date idea in Chicago that puts you up close and personal with the city's most iconic spirits. You'll learn about the history of the area and hear about infamous legends as a local guide leads you on a tour of the most haunted spots.
24. Check Out the Street Art
There are some pretty impressive street art displays making this one of the most unique and impressive outdoor date ideas in Chicago. There are self-guided tours available so you can explore the giant murals on your own. Or, you can book a guided tour with a local street art expert and learn about this interesting part of urban culture.
DIY Date Ideas in Chicago
Why not make your date a DIY project? You'll bond over learning a new craft and get to take home a memento of your fun time in the end.
25. Learn to Arrange Flowers Like a Pro
Be your own florist and make stunning bouquets with virtual flower arranging. It's a great way to engage in a fun activity together while staying in. Work to make a beautiful bouquet, seasonal wreath or adorable terrarium then sit back and enjoy your combined handiwork.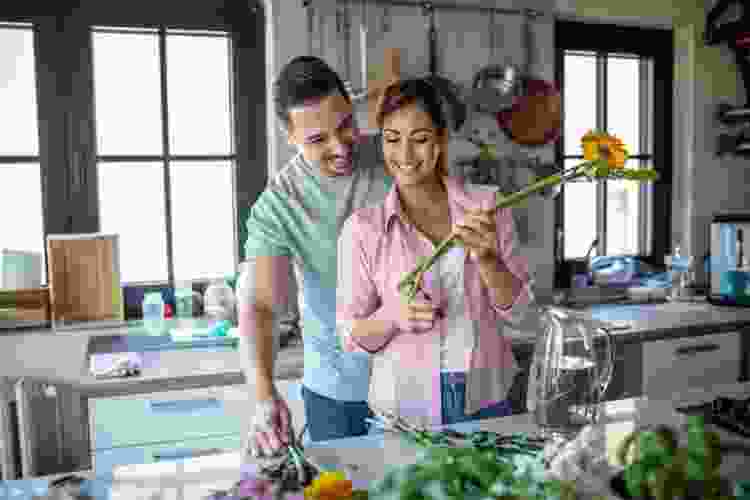 26. Get Handy with a Woodworking Class
Woodworking classes are an awesome date idea in Chicago that will also teach you a new skill. Work with an expert instructor as you and your date boost your sawing and sanding know-how. You might even be able to work together and create a wooden souvenir to remember your date.
27. Learn About the Art of Blowing Glass
Glass blowing is a truly transfixing art form and you and your date will be blown away by the techniques used. Watch an artist create stunning shapes with expert skill. Then, try your own hand at the craft and make your own colorful creation.
28. Boost Your Sewing Skills
Sewing classes are a great way to boost your life skills and work together on a new challenge. These are designed for every skill level to learn to hem and stitch their own projects. Make a custom pillow or matching totes to remember your date and your newly minted sewing skills.
29. Make Your Own Soap
Create your own handmade soap in a fun soap making class. Work together to follow the instructions and learn the scientific process of creating soap. Then, make your very own bars and take them home or gift them to friends from both of you.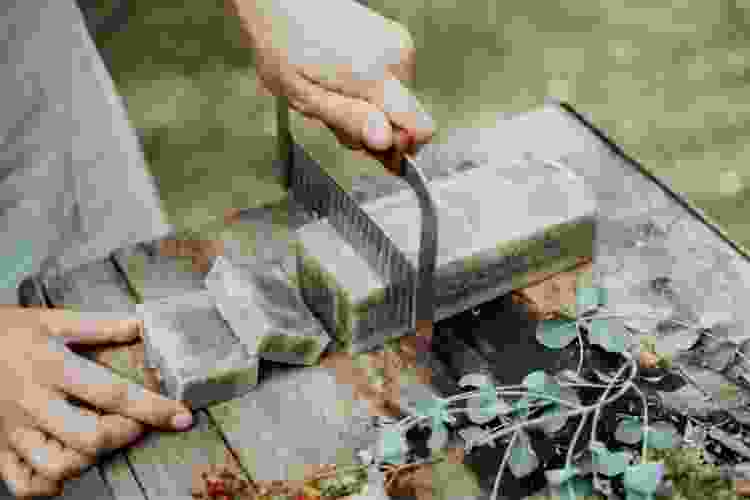 30. Learn About Leatherworking
A leatherworking class is a great date idea in Chicago for anyone that loves to craft. Learn everything from basic techniques and simple projects to larger designs like building your own bags. This interactive activity will make an engaging date and get your creative juices flowing.
31. Create Custom Candles
Creating custom candles is an awesome date idea in Chicago because of the changing seasons. Make your own sweet and floral spring or summer scented creation.
Then, plan another date night as fall arrives to make a new candle with spicy autumn notes. This fun routine makes this an awesome repeat date night.
Free & Cheap Date Ideas in Chicago
There's no need to spend a fortune when planning an outing. There are tons of free and cheap date ideas in Chicago that are full of frugal fun.
32. Enjoy the Zoo
The Lincoln Park Zoo is one of the best free things to do in the city and is an awesome date idea in Chicago for animal lovers. Here, you can get up close and personal with the wide variety of over 200 animal species. Plus, the gardens contain various plant life from different ecosystems, a foliage-filled escape from the city.
33. Go On a Rejuvenating Hike
There are tons of hiking paths in and around Chicago. Look into the many options to find one that fits your preferences and skill levels. Then, pack up some snacks, grab a water bottle and head out on a low-fuss date that eliminates distraction and allows you to connect in nature.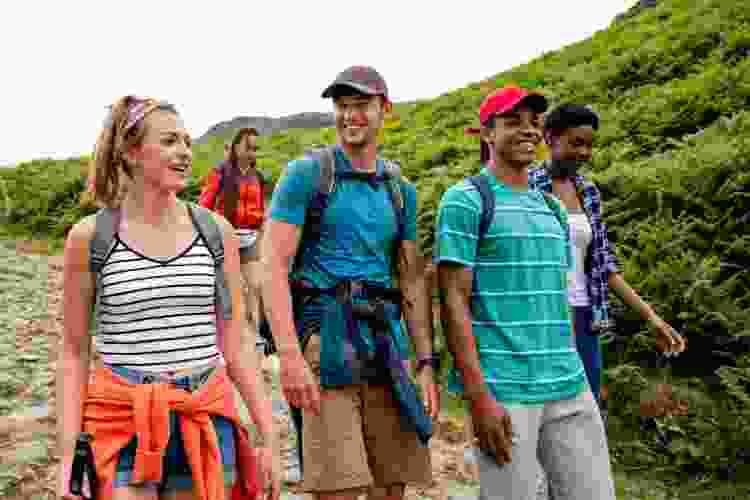 34. Concerts at Millenium Park
Check out the summer concert schedule at Millenium Park and plan your date around a show with free admission. Pack a blanket and picnic and relax in the grass as you enjoy one of the many artists spanning genres performing all season long.
35. Explore the Riverwalk
Stroll along the Riverwalk for a scenic and low-cost date idea in Chicago. Here, you can pop in and out of the many cafes and bars and grab reasonably priced drinks and eats. Plus, the best part is that the area's sights, sounds and bustling energy are all free of charge.
36. Visit the Conservatory
The Garfield Park Conservatory is another awesome free attraction. You can explore the diverse gardens and impressive selection of plant life for a fun and eco-friendly date. The conservatory also has digital tours to enhance your visit and guide you through the property.
37. Go on a Sightseeing Tour
A sightseeing tour is one of the best date ideas in Chicago for seeing all that the city has to offer. Many local tour companies offer downloadable itineraries so you can explore the city at your own pace and learn about the history. If you'd like a more laid-back adventure, check out the city's bus tours offered at a reasonable cost.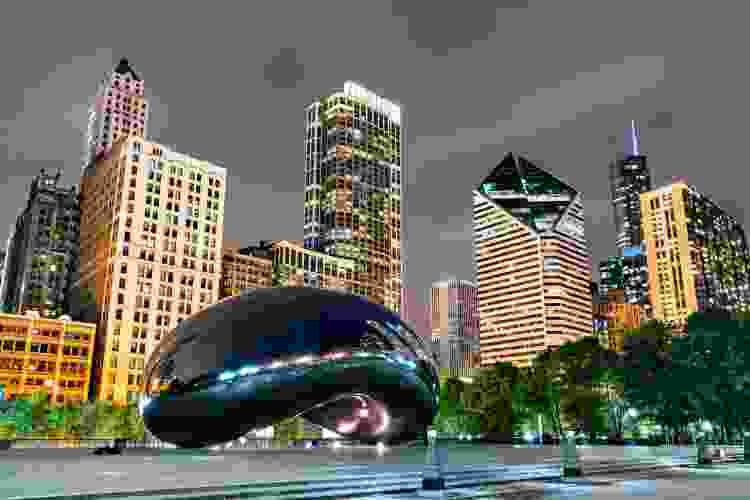 38. Check Out a Festival
The Chicago festival schedule is year-round with lots of events on the calendar. From culinary festivals to holiday parades, there's likely an event to attend that you and your date will love. Pack food or enjoy low-cost festival eats for budget-friendly fun.
39. Go for a Fun Ride
Rent a bike or scooter and take to the street for an invigorating ride. These rentals can be reasonably-priced and allow you to easily get around the city. Together, you can explore The Loop, Navy Pier, and other attractions while avoiding Chicago city traffic.
40. Take in an Outdoor Movie
Outdoor movies are fun events that take place at several venues around the city. So, check the schedule, pick a show and pack a cozy blanket and your own popcorn.
Navy Pier, Gallagher Way and the city's public parks all host various showings throughout the warm weather season, making it the ultimate date idea in Chicago for summer.
41. Check Out the Cultural Center
The Chicago Cultural Center is an awesome attraction that's free of charge to visit. They regularly host fun musical and theatrical events that can make for an entertaining date. You can also pre-register for a free tour of the historical building, making it an awesome free date night idea in Chicago.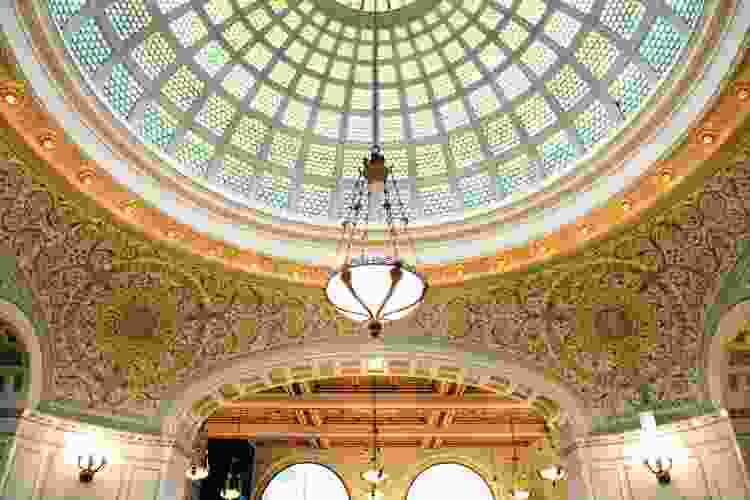 There are so many date ideas in Chicago that it can be hard to choose just one. From an experience in nature to exploring history and culture, the choices are diverse. So, take to The Windy City and have a great time experiencing all it has to offer together.
For even more fun date ideas, check out other experiences happening on Classpop!