69 Fun Fall Activities for a Most Amusing Autumn 2023
Published on Aug 29th 2023
| 0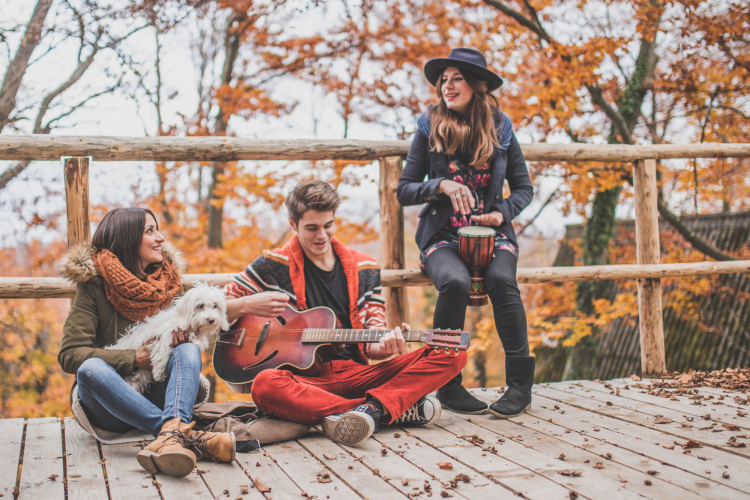 Autumn is on the horizon, and that means that it's time to start planning some fun fall activities for yourself, your friends and your family. How will you spend this chilly season? What fun activities occur in the fall? There's so much to do and so little time before winter starts to creep in.
We have a few ideas for fall activities for adults, fall activities for toddlers and families, fall date ideas, and even just things to do when you're bored on an autumn day! Read on to learn more.
Jump to Section
Creative Fall Activities
1. Fall Scene Paint and Sip
Paint and sip is a fun activity all year long, so it's also a fun fall activity. You can do it alone or bring some friends along to enjoy a night of art and wine at a paint and sip near you.
Paint autumn landscapes at paint and sip in Chicago, spooky scenes at paint and sip in Washington, D.C. or precious pumpkins at paint and sip in Atlanta.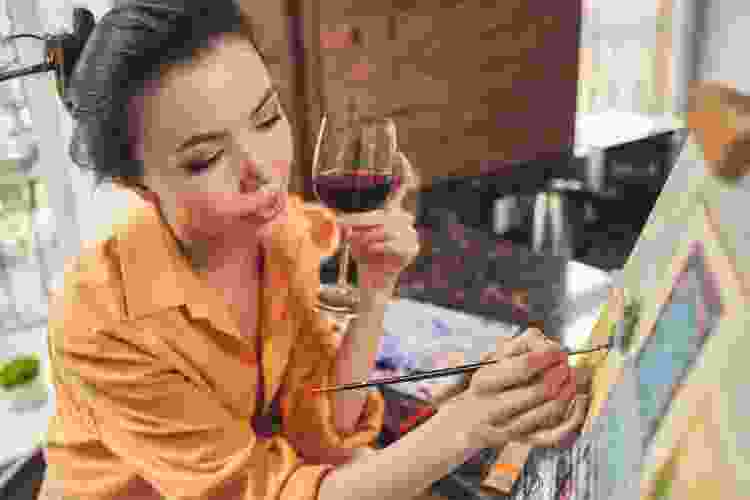 2. Learn to Paint at Home
Even if you don't want to include wine in your painting activities, you can still take Autumn-themed painting classes! Alternatively, you can use online painting classes to make your own paint and sip night at home.
You just have to supply the wine and supplies and come up with your own sip and paint ideas.
3. Sculpt Your Own Fall Décor
Do you love painting ceramics? Why not make your own in pottery classes near you? You can get started on your holiday gift list early or make autumn-themed ceramics for yourself in pottery classes in Boston, pottery classes in San Francisco and even pottery classes in Austin.
4. Make Creative Centerpieces
Do you need a centerpiece for your Thanksgiving dinner? Make your own! Making centerpieces is a great fall activity. Use gourds, leaves, baskets, figurines, and any other fall-themed items you can come across to make a perfect autumn centerpiece.
5. Fallen Leaf Scrapbooks
Fallen leaves are so beautiful. Why not collect them and put them in scrapbooks or frames? Gather some leaves, identify them, and arrange them on pages or canvases. This is a simple way to make gorgeous autumn art.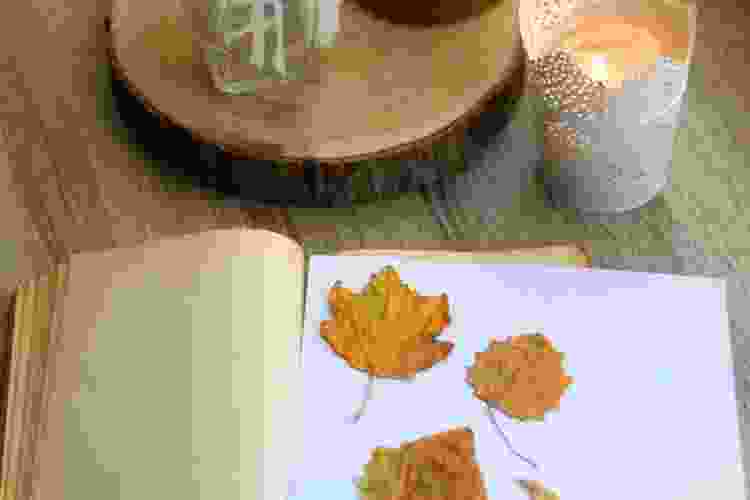 6. Pressing Flowers
Are you sad that your flowers are wilting with the changing of the seasons? Press some of those flowers. You can use heavy books and parchment paper to create beautiful dried and pressed flowers that you can later frame.
7. Painting Gourds
Sure, anyone can paint a pumpkin, but what about other gourds? Painted gourds make great decorations all the way through autumn and into winter. This is also a child-safe fall activity!
8. Carving Pumpkins
It's time to turn those pumpkins into jack-o-lanterns. If you're doing this with children, we recommend getting some safety tools. With adults, knives will do. Get creative and light them up when you're done.
9. Seasonal Photography
Autumn is a great time for photography. Take portraits with your friends, capture autumn nature, or get creative with some unique spooky photo shoots.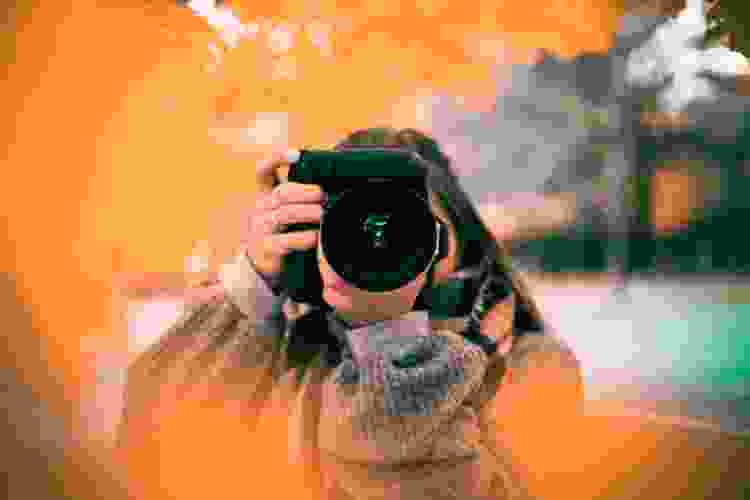 10. Candle Making
Do you love lighting candles in autumn? Why not make your own? Making candles is easier than you think, and it's a great arts and crafts activity for fall. Don't forget to add fall scents, like apple or pumpkin.
Foodie Fall Activities
11. Cooking Classes
If you'd love to be a better cook, take this opportunity to take some fall-themed cooking classes near you with recipes for warm soups, holiday meals and more. You'll be ready for all of your fall family dinners in no time.
There are cooking classes available almost anywhere. There are cooking classes in Memphis, cooking classes in Chicago and even cooking classes in Atlanta. You can even learn to cook your favorite meals from home with online cooking classes.
12. Farmers Markets
Farmer's markets are just as good in autumn as they are in summer, and they're the perfect place to find your favorite fall ingredients. Local farmers will have their goods on display. This is a great way to support your community.
13. Fireside Cooking
Cooking over an open fire is a classic fall activity. You can cook more than just marshmallows over an open flame. Bring things like sausages, sweet potatoes, and other easy hand foods to roast while spending time with your friends.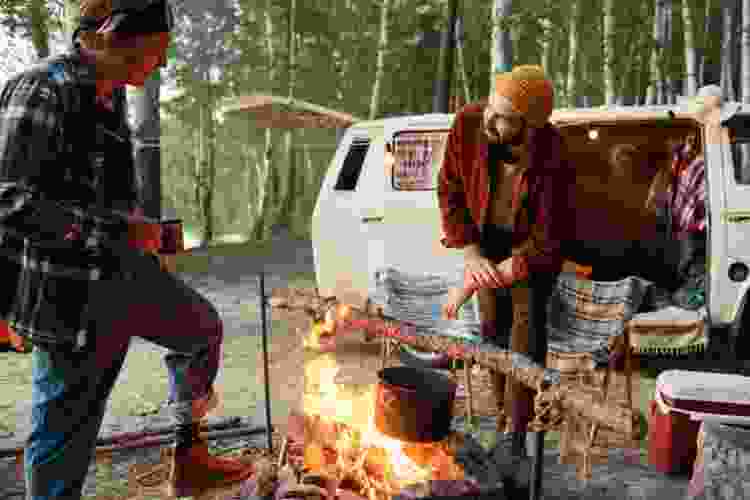 14. Baking Fall Treats
Are any treats better than fall treats? We think not. Baking fall treats is a fun fall activity for a rainy day. From pumpkin muffins to apple pies, the options are endless.
15. Making Cider From Scratch
Sure, you can buy apple cider from the store, but why not make it yourself? You'll need a pot, some apples, some seasonings (like cloves and cinnamon) and some optional alcohol. Bonus: it will make your kitchen smell amazing.
16. Experimenting With Stews
Fall is soup and stew season. It's time to experiment with your favorite autumn ingredients to make some stellar stews. We recommend using a variety of beans and squashes to make something that tastes downright autumnal.
17. Harvest-Themed Feast
Autumn is one of the best seasons for food. It's time to throw a harvest-themed feast with your friends. You can make this a family activity or add it to your list of festive girls night ideas. Have everyone bring their favorite autumn dish and get ready to chow down.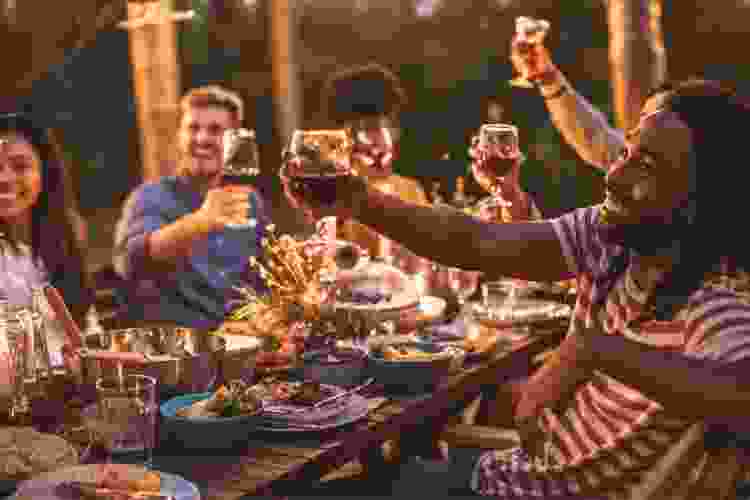 18. Pumpkin-Themed Food Tours
If you don't feel like cooking, see if you can find a pumpkin-themed food tour in your city (even if you have to plan it yourself). Themed food tours are common indoor activities in NYC and other large cities, but if they're not available to you, DIY it. Find pumpkin menu items around town and make a day of it.
19. Apple Picking
Is there an apple orchard near you? You know what to do. It's time to go apple picking. Many orchards will have all different types of apples for you to pick. Eat them raw or use them to make treats.
Fall Festival Activities & Games
20. Murder Mystery Game
Fall or Halloween-themed murder mystery games make engaging, thrilling fall activities for families and friends. The kit comes with everything you need to solve clues and find the murderer. You just invite the guests!
21. Fall Face Painting
Face painting doesn't just belong on our list of fall party ideas. It's also a great activity for fall festivals. It's fun for people of all ages. Get some cool fall-themed designs painted on your face.
22. Apple Bobbing
Apple bobbing is one of the most classic fall festival games, so you don't want to miss out. Participants all hold their hands behind their backs and try to grab apples from a vat of water with their mouths. It's a silly, but fun, game.
23. Costume Parade
Many fall festivals, especially in late October, will include a costume parade. Whether you participate or not, it's a lot of fun to look at the variety of unique costumes that people in your community come up with.
24. Fall Photo Booth
If you're visiting any fall activities near you, check and see if they have a photo booth available. Fall photo booths often include props or autumn-themed photo borders. They're great for creating mementos of your autumn fun.
25. Fall-Themed Outdoor Movie Night
Some fall festivals set up great outdoor movie sites, complete with projectors, snacks, and plenty of space to set up blankets or lawn chairs. See if there are any fall-themed outdoor movie nights happening near you.
26. Pumpkin Bowling
This is a super silly fall activity that's a lot of fun. It's bowling, but with an autumnal twist. Instead of hitting bowling pins with a bowling ball, you use a round pumpkin. See if you can get a strike!
27. Hayrides
Hayrides are common New England fall activities, and if you're lucky, there will be a hayride at a fall festival near you. Some hayrides are spooky while others are more fun and cozy. Pick one that's appropriate for your group.
28. Apple-Tasting Station
According to an article published on the site of the University of Illinois, there are over 7,500 different varieties of apples. You won't be able to access all of them, but if you go to a good fall festival, you may be able to sample several unique types. You may find a new favorite apple.
29. Fall Craft Stations
What do you do in the fall for kids? Fall craft stations are great fall festival activities for kids. Little ones can make a variety of fun fall crafts that they can take home with them. Adults can participate as well!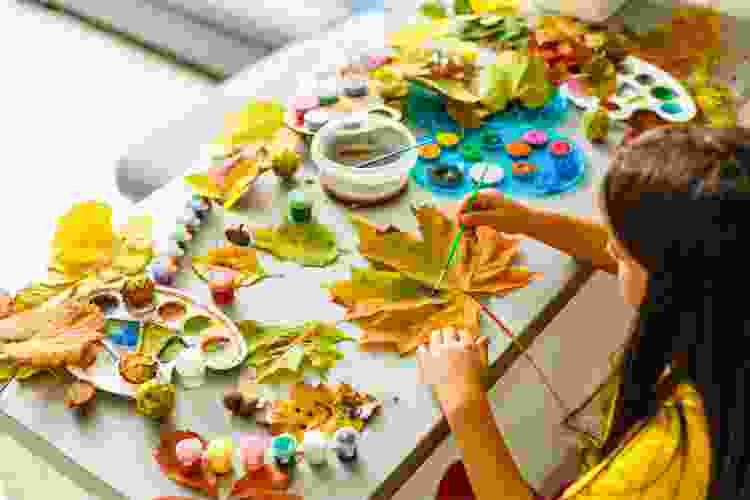 30. Corn Maze
What is the most popular activity in the fall? It may be a corn maze. Is it really a fall festival if there's no corn maze? We think not.
Corn mazes make great fall group activities for adults and children alike, so no matter who is in your group, you're all sure to have a blast.
Best Fall Activities for Families
31. Fall Family Photos
When the leaves are changing and there are so many great autumn backdrops to choose from it's the perfect time for fall family photos.
Capture your family in the warm colors of autumn and hang up those photos around your home. Make them extra seasonal with props like leaves and pumpkins.
32. Fall Festivals
Fall festivals are full of fun fall activities. Bring your family and enjoy all of the fun and joy that autumn has to offer. From apple bobbing to haunted hayrides, there's sure to be fun for all ages.
33. Pumpkin Patch Trip
Is there a more classic fall activity than a trip to the pumpkin patch? It's a great photo op and a chance to pick out some perfect pumpkins for food and art projects. Now's a great time to come up with some pumpkin painting ideas!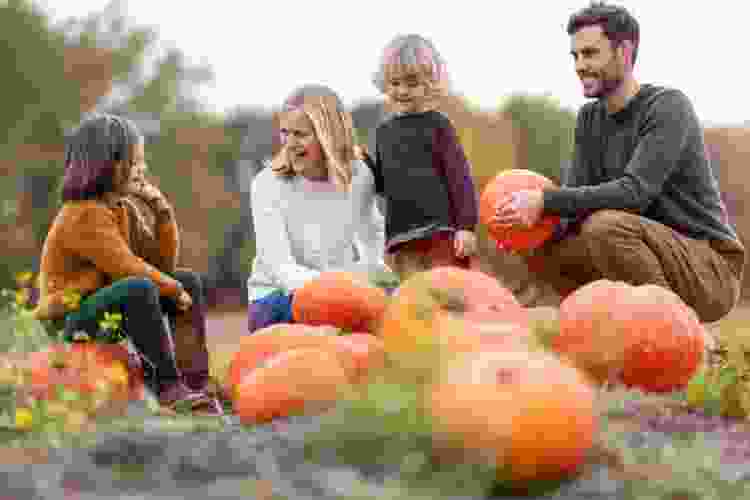 34. Spooky Haunted Houses
Visiting haunted houses is a classic autumn pastime. Find spooky haunted houses in your area (and make sure they're age-appropriate). Autumn is the perfect time for a good scare.
35. Costume Making
It's time to make Halloween costumes for your next fall art activity! Making costumes is always more fun than buying them if you have the time. This will probably turn into costume-making arts and crafts for adults rather than the kids, but they can help with accessories.
36. Campfire Stories
What's more autumnal than telling stories around a campfire? Both spooky stories and nice cozy autumn stories are acceptable here. Of course, you'll also need s'mores and some hot cocoa.
37. Volunteering
Autumn is a fantastic time to volunteer. You and your family can volunteer at soup kitchens, animal shelters, events, or even picking up trash outside. This is the perfect time to give back.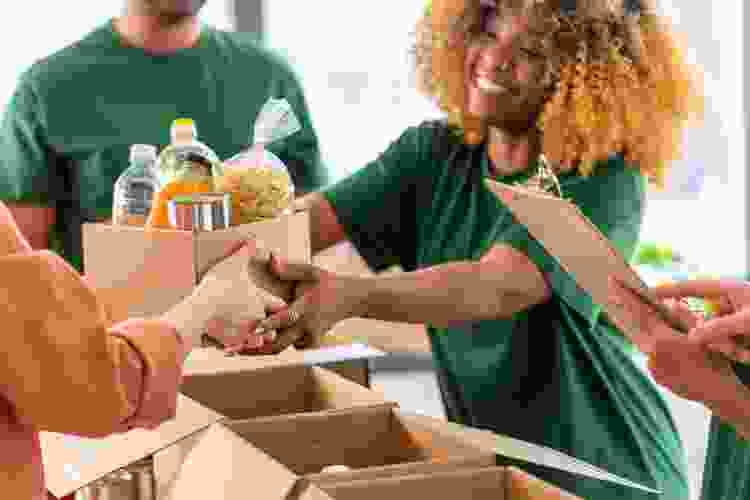 38. Fall Picnics
Picnics aren't just for spring and summer. Take advantage of the cool (but still comfortable) fall weather and take your family out for a picnic. Bring all of your favorite tasty fall treats.
39. Leaf and Pinecone Crafts
Leaf and pinecone crafts are simple, affordable, and great for family time. There are so many different options! Gather leaves and pinecones, as well as some paint, and start getting creative as a family. You may even end up making some cool fall decorations.
Fun Fall Activities for Kids
40. Apple Stamping
Apple stamping is one of the simplest fall art activities there is. All you need is apples, a knife, some paint and some paper.
Cut the apples in half and lay out some paint on plates. Children can turn the apples into stamps by dipping them in the paint and pressing them onto the paper.
41. Leaf Pile Jumping
Yes, we know you worked so hard to rake up those leaves, but your kids see them as a fun fall activity. Let your little ones jump into the leaf piles, just this once. You can even have them help you rake the leaves up again later.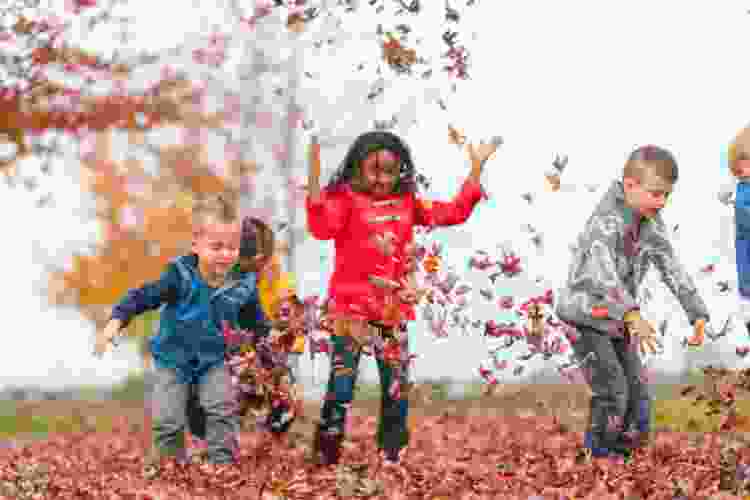 42. Making Masks
With Halloween approaching, it makes sense to make some masks. Full costumes might be too hard for little ones, but masks are accessible.
You can start with pre-made masks or use simple materials, like paper plates, to help kids make masks from scratch. This is one of the best Halloween painting ideas for children, so make it a fall activity for your kids this year.
43. Chalk Drawings
Autumn is a perfect time for chalk drawings. Chalk is great because it washes away. Your child can draw on the sidewalk or on your driveway.
Encourage them to draw autumn-themed things, like leaves and pumpkins, for a creative fall activity that will keep kids engaged.
44. Storytelling
Are you and your children the creative types? It's time for some storytelling. Give everyone time to come up with their own fall-themed story, whether spooky or funny. Then, come together as a group and tell your stories to each other for a fun fall activity for families that helps you bond.
45. Making Fall Decorations
Kids love feeling involved in the decorating process. Help your child(ren) make fun fall decorations that are suitable for their age(s) and skill level(s). They can be as simple as autumn garlands or as complex as spooky ghost figurines.
46. Acorn Painting
This is such a fun fall activity for children. It's great for their creativity and their hand-eye coordination. Gather some acorns next time you're on an autumn walk. Give your children some paint and paintbrushes and let their creativity go wild.
47. Cozy Autumn Movies
An autumn movie night is high on our list of fall staycation ideas. Pick age-appropriate movies themed around the coziest (and spookiest) season of the year. Don't forget the popcorn.
48. Corn Sensory Play
This is a great fall activity for small children as long as they have supervision.
Fill a container with dried corn kernels and hide some other fun things in there, like small action figures. Let your child play around and enjoy some sensory time with their corn "sandbox."
49. Petting Zoos
Petting zoos are fairly common during autumn, both at farms and harvest festivals. Look for petting zoos near you and bring your kids to have some fun. It's great to let children interact with animals in a safe environment with a fall activity kids will really enjoy!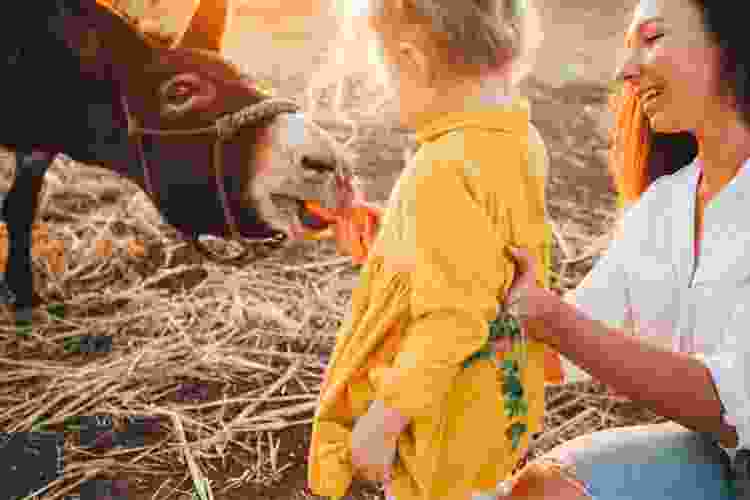 Fun Fall Activities at Home
50. Act Out Spooky Stories
This can be a fun fall activity for both adults and children. Don't be afraid to get silly. You can either come up with your own scary story or act out a well-known one. You can even use sock puppets if acting isn't for you.
51. Fall Decorating
Decorating is one of the most fun fall activities out there! Take this opportunity to bring out the autumn candles, put up some Halloween decorations, and bring those cozy throw blankets out of hibernation. Or create your own masterpieces with DIY fall décor ideas!
52. Fall Cleaning
Cleaning as a fall activity may not sound very fun, but if you work together with your family or friends, it can be. You'll improve your space and you may discover some forgotten trinkets and mementos along the way. You'll also be refreshing your space for a new season.
53. Reading Cozy Fall Books
If there are no compelling fall activities near you, why not get lost in an autumn-themed book? What's nicer on a chilly fall day than wrapping up in a warm blanket with a good read?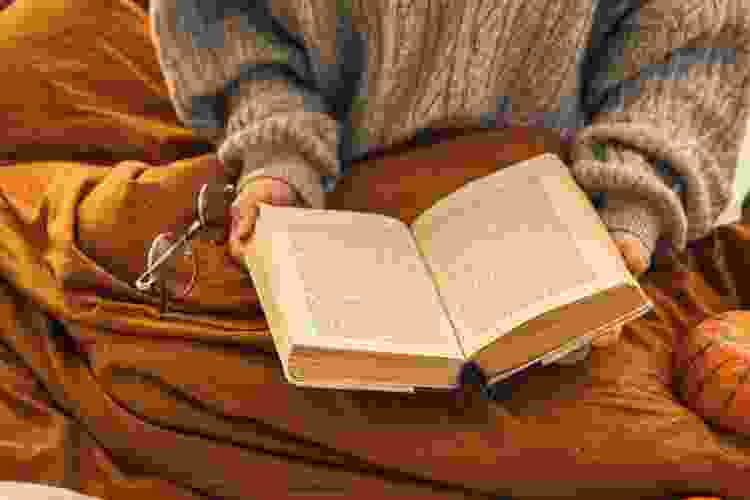 54. Indoor Gardening
When autumn comes around, it brings with it the end of the gardening season. However, this is a great time to plant some things indoors. It's time to start that windowsill herb garden for a simple fall activity that will liven up your space.
55. Fall-Themed Puzzles
Up for a challenge? This fall activity is perfect for a rainy day. When you're not sure what to do, get to work on a fall-themed puzzle either alone or with some help!
56. Backyard "Camping"
This is a great fall activity for preschoolers and families. If you know that going camping may be a bit "much" for your family, try backyard camping instead! Set up a tent in the yard, roast marshmallows, and sleep under the stars.
57. Home Hot Cocoa Bar
If the weather outside is getting chilly, consider staying cozy with a home hot cocoa bar. This could be on a list of winter activities, but we think it makes a great late-fall activity, especially after a day enjoying the crisp fall weather.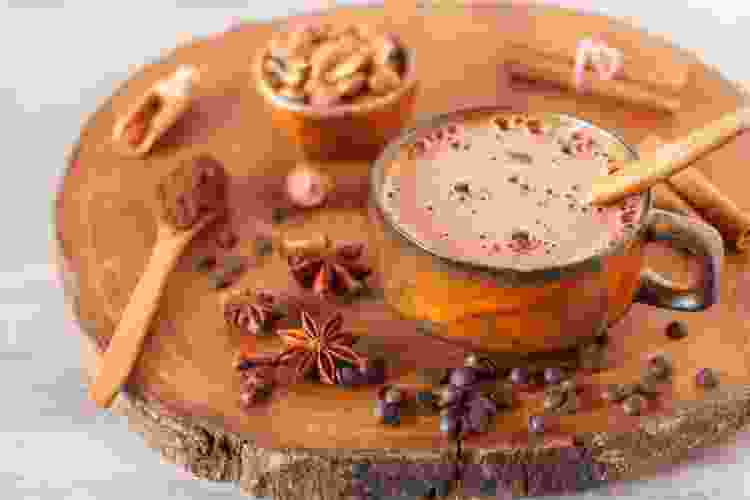 58. Autumn Music Playlist Making
What kind of music is on your autumn playlist? If you don't have one yet, take this opportunity to make one! Spooky songs and cozy songs are great for autumn playlists.
Do you prefer fireside folk songs or The Nightmare Before Christmas soundtrack? Make your playlist for a fall activity that gets you in the autumn spirit.
59. Making Pumpkin Pie from Scratch
Making pumpkin pie completely from scratch is a great rainy-day fall activity, especially if you've already made a trip to the local pumpkin patch. Make sure you're even pureeing your own pumpkin or squash!
Outdoor Fall Activities
60. Fall Camping Trips
Most people associate camping with summer, but early fall is great for camping trips. Make sure you can keep yourself cozy and warm on chilly fall nights for this fall activity that gets you out in the crisp autumn air.
61. Nature Walks
If camping is a bit much, go on a nature walk or hike while the weather is still nice. Take a look at how some of your favorite nature trails are changing as autumn rolls in.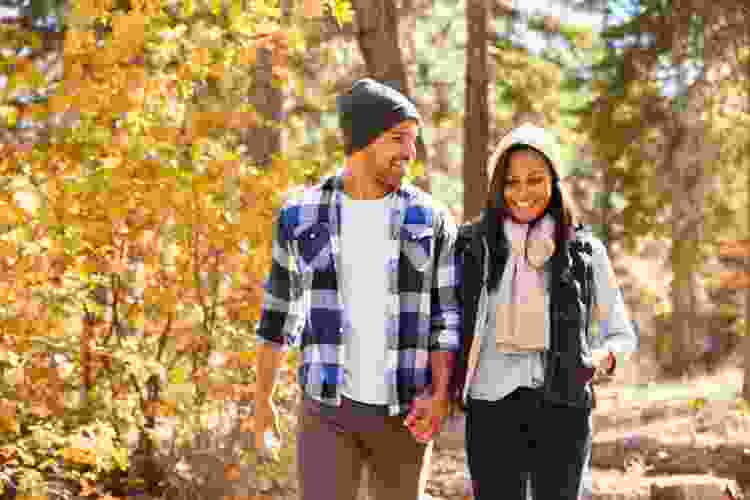 62. Spotting Fall Animals
Take this time to try to spot local animals that are either coming out for the year or getting ready to go into hibernation. You can often see squirrels building nests and deer coming out to play. Make sure you observe them from a respectful distance.
63. Gathering Nature Items
If you're going to be doing fall crafts, you're going to want to collect some nature items. Don't take anything that's on private property or anything that's alive.
Collect things like fallen leaves, pinecones, acorns, walnuts and other fun pieces of autumn jetsam that you can find on your scavenger hunt.
64. Raking Leaves
We're using the term "fun" liberally here, but raking leaves can be entertaining, especially for kids. Devote a few hours to raking up all of the dry and crunchy leaves around the yard.
If you're planning fall activities for toddlers or small children, you can have them jump into the leaf piles as well (as long as you're okay with raking them back up again).
65. Outdoor Scavenger Hunts
This is a great fall activity for preschoolers and adults alike. Outdoor scavenger hunts are so much fun and they're a great way to get some fresh air.
You can pair a scavenger hunt with your nature walk by making a list of various autumn plants, animals, and bugs that you could spot in your area.
Alternatively, you can just do a neighborhood walk and have a list of items like Halloween decorations, pumpkins and leaf piles in yards.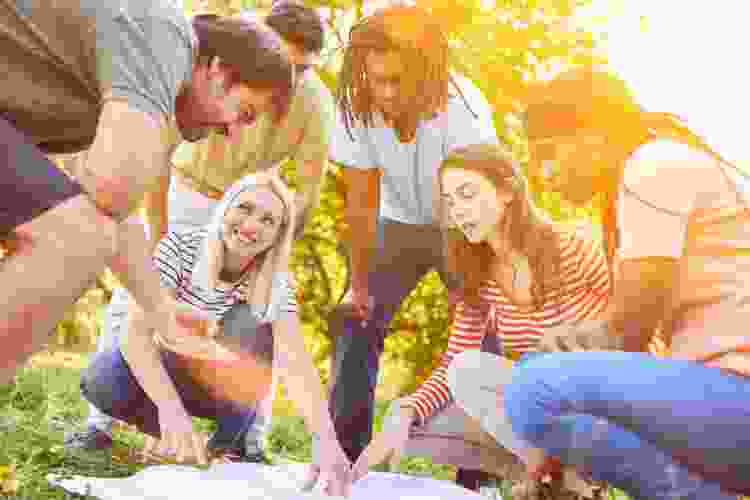 66. Decorating for Halloween
Halloween is coming up soon! Take this opportunity to start decorating your yard for the spooky season before the weather gets too cold.
Many of our favorite fall art activities lend themselves well to Halloween decorations, so include a mix of store-bought and DIY home décor items for a totally custom Halloween lawn.
67. Viewing Changing Leaves
Watching the leaves change is downright magical, and it's a popular New England fall activity. If you're not living somewhere where you can see gorgeous fall colors, it might be time to take a little trip to the northeast. You won't regret it.
68. Watching Fall Sunsets
Fall sunsets are far earlier than summer sunsets, and while that means shorter days, it also means it's easier to catch them (especially if you have small children with early bedtimes.
Spend some time outdoors waiting for the stunning autumn sunsets. Don't forget to take a picture. Make it an annual fall activity with family or friends and save your photos from each year in a memory book!
69. Enjoying One Last Lake Day
There are many wonderful things that come with the arrival of fall, but most people have to leave trips to the lake (or ocean) behind until spring rolls around.
We recommend finding a warm autumn day and using it for one last trip to the lake surrounded by the colors of early fall. Give a fond farewell to summer and welcome in the chilly season ahead.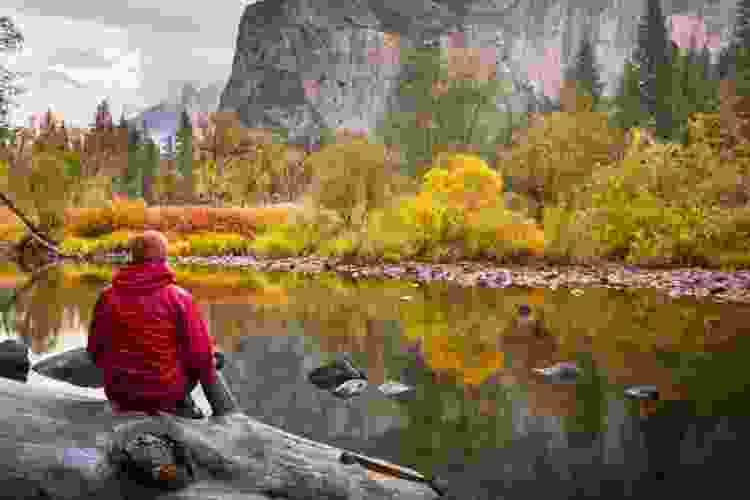 Which of these fun fall activities will you try with your friends and family? How do you have the best fall ever? If you're lucky you may be able to fit all of these activities into one cozy and spooky season.
For even more fun fall activities, check out other experiences happening on Classpop!