37 Most Dazzling Date Ideas in Atlanta for 2023
Published on Sep 9th 2022
| 0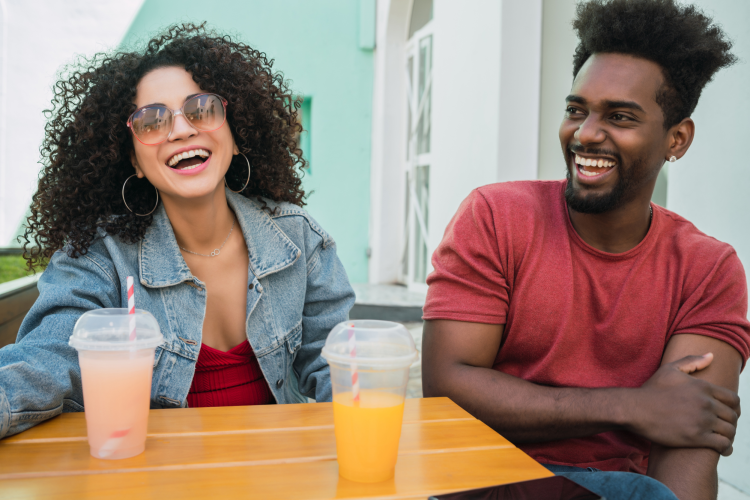 There is a whole slew of exciting date ideas in Atlanta, even if the weather is still on the warmer side! With so many options to sample, you'll have enough to fill every scrap of precious together time with something special!
According to Psychology Today, dating isn't just a fun activity. It's a crucial part of a successful relationship. That doesn't make planning dates easy, though.
If the phrase "Where can I go on a date in Atlanta?" has become a familiar refrain in your dating life, wonder no more. Our list of the most dazzling date ideas in Atlanta for 2022 is here to help you sort it all out!
Jump to Section
Foodie Date Ideas in Atlanta
1. Cook It Up
Treat you and your sweet someone to gourmet cooking classes in Atlanta and watch the sparks fly! Choose a menu from an ever-changing selection of domestic and international favorites. You'll spend a romantic evening creating and enjoying delicious dishes you can recreate at home whenever inspiration strikes.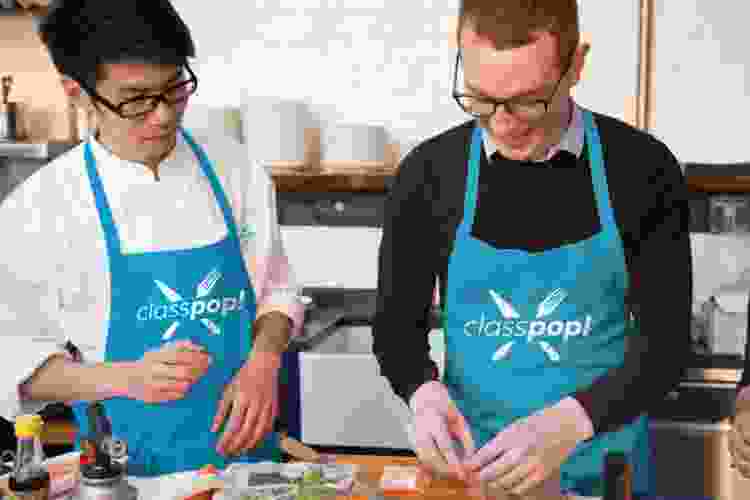 2. Heat Up the Internet
Tune into online cooking classes for date ideas in Atlanta that can conquer time and space! No matter where you and your sweetheart login from, you'll have expert instruction for a fantastic home cooked meal. And your instructors double as entertaining hosts to make sure a fun time is had by all.
3. Feed Your Soul
For a one-of-a-kind date night dinner in Atlanta, take in the soothing soul food creations at the Busy Bee Café. From authentic fried chicken and greens to sweet potatoes and corn bread, you can't go wrong sliding into a booth and ordering meat and three sides to share. Double up and sample twice as much good stuff for a comfort meal you won't regret!
4. Savor the Sweetness
Pop into Cheesecaked and try some of the most creative desserts ever. These viral-worthy concoctions take sugar to new levels of eye-catching deliciousness for colorful confections that are as dreamy to taste as they are to look at. It's the perfect date idea in Atlanta for sweethearts with a sweet tooth crying out for something special!
5. Spill the Beans
Coffee is always a list-topper when it comes to solid first date ideas in Atlanta. Creative cafés like Buzz Coffee and Winehouse and Chrome Yellow Trading Co. combine great coffee with art, presented in intriguing modern spaces that give you winsome local coffee shops to settle into when Starbucks feels a little too crowded.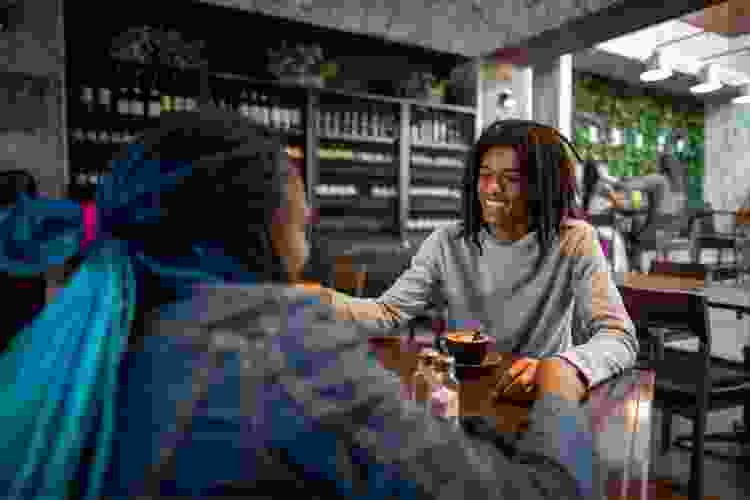 6. Sip It Slowly
If you're wondering "Where can I take a girl on a date in Atlanta?" tasting rooms around town make romantic fall date ideas in Atlanta for women who love delicious drinks.
Couples can canoodle on tours at distilleries like Old Fourth as they learn the process for creating fine spirits and sample the goods. Pick up a bottle of your favorite for drinks at home later!
Creative Date Ideas in Atlanta
7. Get a Move On
Turn up the energy in your date ideas in Atlanta with expert-led dance classes! Whether you're a salsa stunner or hoping to learn the latest Tik-Tok trends, you'll find courses in the coolest steps. There are even online dance classes that turn your living room into a dance studio.
8. Be Colorful
Try paint and sip for a pressure-free, creative date idea that blends contemporary art with a cocktail party feel. Enjoy a selection of BYOB drinks and snacks as you create your masterpiece, even if you've never painted before.
More experienced artists can settle in for online painting classes covering the fundamentals of painting from scratch and provide skills you can build on in dates to come!
9. Picture This
If you and your sweetheart are snapshot enthusiasts, add photography classes to your list and take your talents to the next level. You can learn techniques for traditional photography, dial up your digital skills or discover all the hidden magic in your smartphone camera.
For sessions that happen a little closer to home, cozy up and capture your special moments via remote with online photography classes.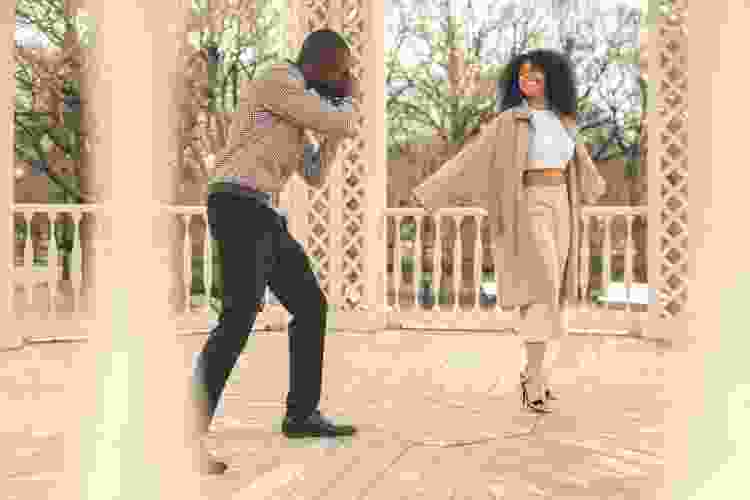 10. Get Drawn In
With drawing classes among your date ideas in Atlanta, you have the chance to see each other in a whole new light. Pick up the basics or add to your skill set with courses led by talented instructors from the Hotlanta art scene.
If a home studio environment is what you crave, online drawing classes let you tap into your creative side without leaving the house.
11. Go for a Spin
Pottery classes let you and your significant other get your hands dirty in a most creative way! You'll practice basic techniques for turning simple clay into wonderworks, glazed and fired to become keepsakes of your special moments together. With date ideas in Atlanta this creative, you may never settle for a night at the movies again!
12. Get Hooked
The surging popularity of yarn craft have transformed knitting and crocheting classes into low key date ideas in Atlanta for crafty couples. You can find yarn shops and artist spaces like The Craftivist and Fabricate Studios offer courses in useful projects like blankets and wearables. Take things in a more artful direction and opt for a weaving or macrame session.
Unique Date Ideas in Atlanta
13. Take Your Shot
Add new cocktail goodness to your home bar menu with online mixology classes. For amateur bartenders, these sessions are a perfect setting to test out classic drinks and sample the latest in spirit craft. Couples will have guidance from some of the most talented mixologists to ever step behind the bar!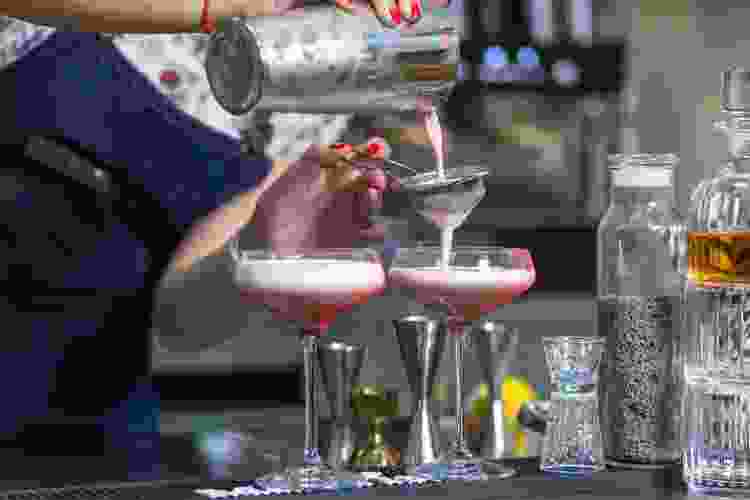 14. Swirl. Sniff. Taste. Repeat.
With virtual wine tastings among the selection of dazzling date ideas in Atlanta, wine-loving couples can discover new dimensions to their favorite beverage without leaving their love nest.
There are palate-expanding sessions in reds, whites, rosés and sparkling selections that bring the best of international wine cultures home, wherever home may be!
15. Express Yourself
Acting classes are ideal date ideas in Atlanta for couples who've always wanted to try their hand at dramatic arts! Test your comedy chops, learn how to develop characters and practice scenes with talented local instructors who love helping others find their motivation. If stage fright is an issue, try online acting classes to run your lines in a less intimidating setting.
16. Be Game
Gather around your favorite screen for game night date ideas in Atlanta with homey appeal! Online trivia games bring pub-style quiz fun to your living room, while virtual game nights tap into online titles that provide a classic party game feel.
For tech-savvy couples, virtual scavenger hunts and virtual escape rooms put your point-and-click skills to the test with pulse-pounding puzzles and searches where time is of the essence!
17. Find the Tiny Doors
When asking "What do couples do in Atlanta?", searching for tiny doors hidden throughout town probably isn't the first answer that comes to mind — or the second, even!
Artist Karen Anderson Singer has scattered a whimsical bevy of 7-inch doors around the city, creating a whimsical public art experience for couples to get in on. Gear up for a door hunt and follow the map at Tiny Doors Atlanta for a magical first date idea in Atlanta unlike anything you've imagined!
18. See the Stranger Side
Did you know the pop culture phenomenon Stranger Things is filmed in the Atlanta area? Book a tour and see 11 recognizable sites used in the Netflix series, including Hawkins Middle School and the iconic water tower. Your choice of fun things to do in Atlanta has never been so upside-down!
19. Experience High Art
The High Museum of Art represents Atlanta's cultural creativity in a striking setting that holds a diverse collection of incredible works. The permanent collection includes African American art and American Neoclassical Sculpture, while traveling exhibitions highlight artists and movements that have made important contributions to the world of contemporary art.
DIY Date Ideas in Atlanta
20. Branch Out
You and your honey can create striking home décor pieces with an evening spent in virtual flower arranging classes. Creating in your home via online instruction allows you to prepare an arrangement that truly suits your style.
You'll learn how balance and composition make all the difference in taking a simple bouquet into the realm of exquisite art.
21. Bring the Heat
The stunning creative process you and your special someone will learn in glass blowing classes will open your eyes to the artistry all around you. From designing your work to executing in the hot shop, this date idea is sure to add fire to your time together!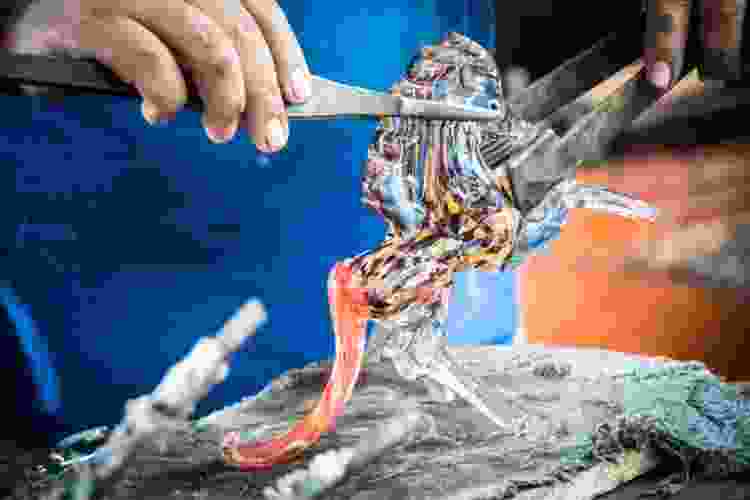 22. Swing the Hammer
Woodworking classes are your chance to build something solid with your sweet someone! These date ideas in Atlanta take you into the workshop with master craftsfolk who'll teach you how to use electric tools, hand power and ingenuity to create spectacular projects you can proudly show off in your home.
23. Cut It Out
When you add sewing classes to your list of date ideas, you find a new way to needle your favorite person! Create special projects while learning how to use patterns and practice your sewing machine and hand-stitching skills. You'll learn a helpful skill that can come in handy in everyday life as you work on a stitched keepsake of your DIY date.
24. Put a Ring on It
Wondering, "Where can I take my girlfriend on a date?" Visit the idyllic grounds of Callenwolde for a jewelry-making date idea in Atlanta that lets you create shining things for your sweet one.
Engaged couples can even design and craft their own wedding rings. There are also courses in bracelets, necklaces and other pieces that let you express your creativity without pressure to propose!
25. Leather Together
Turn rawhide into refined accessories and wearables with a leathercraft session. Create clutches, wallets and satchels from start to finish while learning how to stitch, dye and tool your pieces.
Explore beginner, intermediate and advanced-level courses to accommodate artisans of all talents, with specialized projects that maximize your skills as you progress.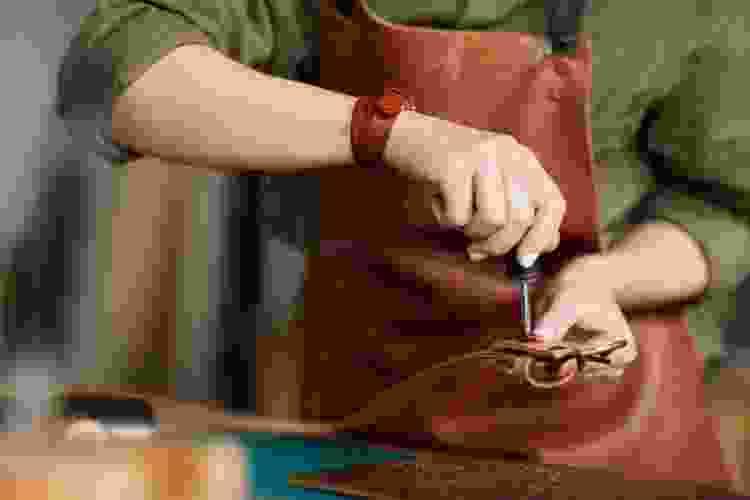 Outdoor Date Ideas in Atlanta
26. Zip It Up
A quick 30-minute trip to Roswell will take you to the high-speed excursion of a zipline, one of the more heart-racing date ideas in the Atlanta area.
Screaming Eagle Adventures runs their fast-paced aerial tours along the scenic Chattahoochee Nature Center. Make reservations to ensure your voyage and be ready for a roller coaster ride through the lush Georgia woodlands.
27. Tune Up
Open air concerts abound around the city, providing music-loving couples with toe-tapping date ideas in a variety of genres. Locales like Brooke Street Park, Colony Square and Roswell City Hall offer outdoor music that can turn your evening out into a grand event. Pack charcuterie and wine for a romantic snack to enjoy as you bliss out to the music!
28. Hit the Market
For a date idea in Atlanta that nourishes your soul, spend a Sunday morning walking through the vibrant stalls of the farmers market at Grant Park. In addition to some of the best produce in the state, you'll find chef demonstrations, flower vendors and artisanal delight to sample as you stroll.
Plan a romantic lunch or a date night dinner in Atlanta and shop for ingredients to bring your together time full circle!
29. Blaze a Trail
Tie up your hiking boots and get out in the fresh air and sunshine! Couples who take advantage of hiking date ideas in Atlanta can marvel at the natural beauty found within the city limits.
Local areas like Proctor Creek, Cascade Springs Nature Preserve and Constitution Lakes provide scenic paths that help you get your steps in. You'll spend the morning or afternoon basking in one another's company while reaping the benefits of forest bathing.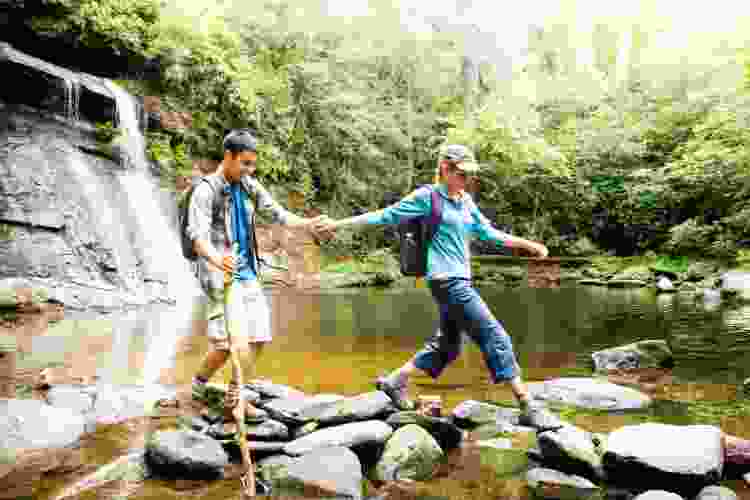 30. Tighten Up the Beltline
The Beltline is 22 miles of unused railroad tracks that make a perfect outdoor date idea in Atlanta for biking couples to enjoy! Grab your two-wheeler or rent a few cruisers and set out for an urban adventure that covers as much or as little of the route as you want.
Make stops along the way for lunch, drinks and memorable photos of street art and other notable landmarks.
31. Make Waves
A 20-minute drive outside of downtown Atlanta will take nature-loving couples to Sweetwater Creek State Park for the chance to paddle around some of the prettiest scenery in the state.
Jump in a canoe or a kayak and make your way around the bluffs, gliding through verdant woods searching for a glimpse of the New Manchester ruins. You might not find a lovelier outdoor date idea in the Atlanta area!
Free & Cheap Date Ideas in Atlanta
32. Chase the Color
Street art can be found pretty much everywhere in the downtown area, making for some great cheap and free date ideas in Atlanta.
Grab great coffee and a few pastries and circle a few of the better-known neighborhoods like Little Five Points, Old Fourth Ward and East Atlanta Village to find all the luscious eye candy. Be sure to snap some pictures in front of the amazing works to post on your socials!
33. Take a Dive
Low price doesn't mean low quality when it comes to fun things to do in Atlanta! You'll get a lot of date for a little cash when you add dive bars to your collection of date ideas in Atlanta.
These lively spots offer savory bites and refreshing drinks with small price tags. Some even include live music from local acts for a bit of entertainment and exposure to new bands.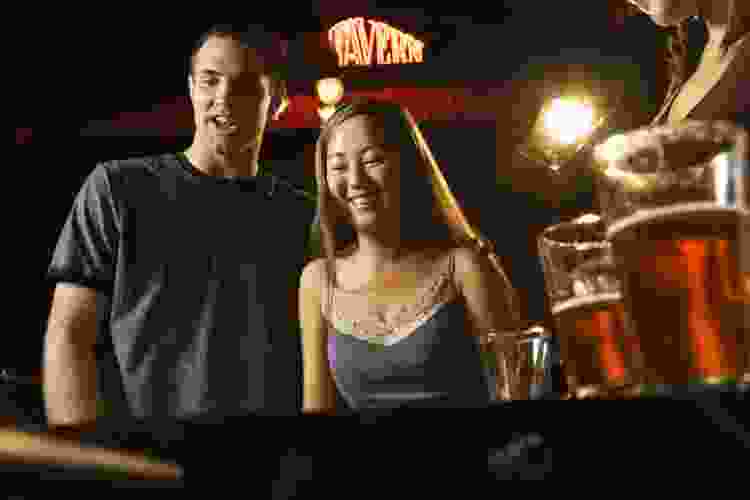 34. Head Underground
There's a wild city beneath the streets of Atlanta that invites adventurous love birds on a date idea in Atlanta that costs nothing at all.
This mind-boggling four-block expanse takes visitors below the surface for an art and commerce experience that has to be experienced to be believed. The space is ever evolving, meaning this date idea in Atlanta will inspire return trips to become multiple dates ideas in Atlanta!
35. Pass the Culture
Libraries in Atlanta provide passes that offer free admission to a collection of great museums, zoos and cultural locations around the city.
All it takes is a valid library card and you can check out passes to Zoo Atlanta, Georgia state parks, William Breman Jewish Heritage Museum and more. Save your spending money for snacks afterward!
36. Drive On In
Starlight Drive-In Theater offers inexpensive admission for current titles, the grand slam of cheap things to do in Atlanta for couples who love cinema! This deal is so incredible, it actually offers a double feature for $10. Less than $25 for two movies, a snack and a snuggle? This is one date idea in Atlanta that's pretty difficult to pass up!
37. Get Truckin'
Try Atlanta Food Truck and Market for a cheap date that lets you sample tasty treats from a bunch of different vendors all in one spot. You'll find more than 40 food trucks offering everything from gourmet fries to freshly made ice pops, in an open-air setting that invites interaction. Bring a frisbee and chase the disc or just spread out on the green with a blanket and have a lazy sweetheart hang-out.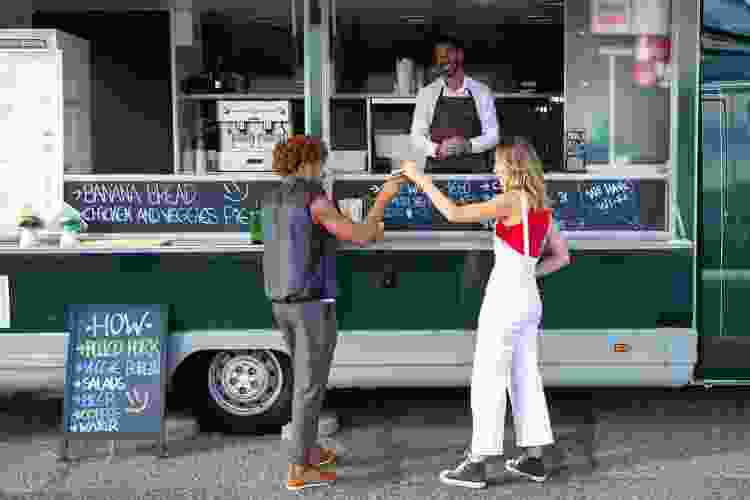 The Southern hospitality of Georgia extends to the generous helping of date ideas in Atlanta for couples with all sorts of interests. To make your love life a full-blown festival of date ideas in Atlanta, add one or two dates to the calendar each week and explore the possibilities. You'll get to enjoy a sweet selection of Atlanta date nights for 2022 before the end of the year!
For even more fun date ideas, check out other experiences happening on Classpop!