33 Most Epic Date Ideas in Las Vegas for 2023
Published on Sep 2nd 2022
| 0
Are you looking for some epic date ideas in Las Vegas to really wow that special someone? Are you wondering, where can I go on a date in Las Vegas? Fortunately, the area has some pretty awesome outings and activities to take your date to the next level.
Plus, there are tons of options for everyone no matter your interests, preferences or budget. Check out these date ideas that Las Vegas has to offer to make a stellar impression and have tons of fun.
Jump to Section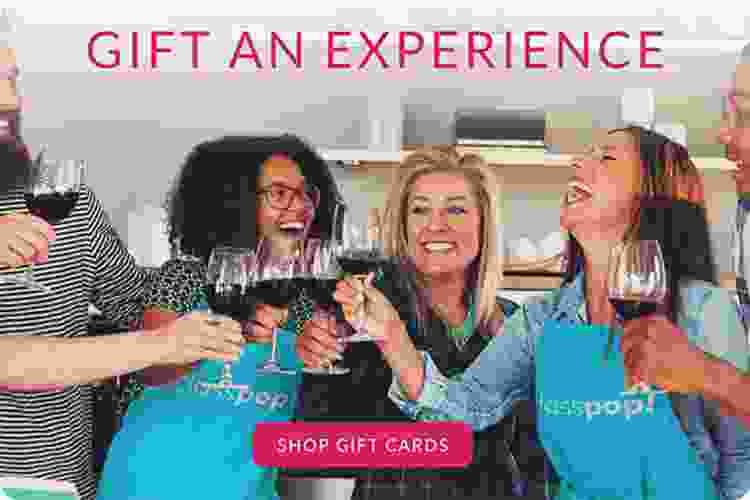 Creative Date Ideas in Las Vegas
Get artsy on your next date with these fun and interactive options. These unique date ideas in Las Vegas will have you bonding as you express yourselves.
1. Take an Energizing Dance Class
A dance class is a fun way to let loose, have fun and get to know each other better. Luckily there are some awesome dance classes in Las Vegas for whatever type of rhythm you're into.
Learn some saucy salsa moves or get your heart pumping in a hip hop class. You can even take online dance classes if you'd prefer to enjoy a date night at home.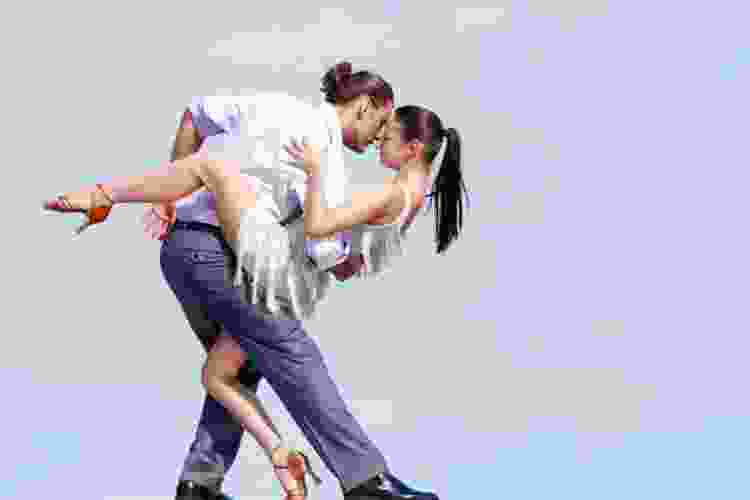 2. Take a Drawing Class
If you are looking for a fun creative outlet for all skill levels, check out drawing classes. No matter your artistic experience, these skilled teachers can help you learn the ins and outs of drawings.
Choose from options like portrait sketching, cartoon drawing and even online drawing classes you can participate in from home!
3. Create a Custom Canvas in a Painting Class
A painting class is an awesome way to create your own one-of-a-kind piece of art and expand your artistic skill set. Check out the many paint and sip options in the area, a date idea that Las Vegas wine lovers are sure to love.
If you'd like to get artsy in the comfort of your home, check out online painting classes where you can hang out together and learn from a skilled virtual instructor.
4. Learn to Snap Pro Photos in a Photography Class
Photography classes are an awesome date idea around Las Vegas thanks to the sights and sounds of the city. First, learn how to snap pro-level photos from your expert instructor.
You can also hop onto online photography classes to learn virtually. Then, continue your date with an adventure around the city, capturing images of the colorful strip and expansive landscapes.
5. Enjoy an Interactive Pottery Class
Get artsy and make your own custom three-dimensional piece. A pottery class is a great way to learn a new skill together and is an awesome date idea in Las Vegas for those that love getting their hands dirty. Learn how to work with clay and operate a pottery wheel in these engaging sessions.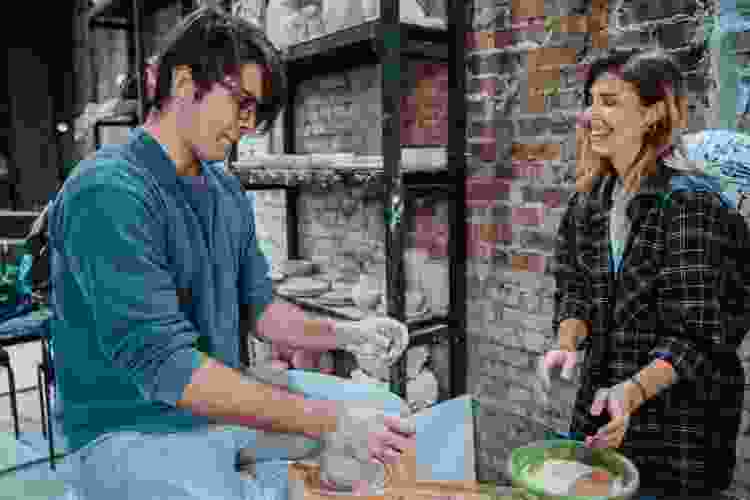 Foodie Date Ideas in Las Vegas
There is an awesome foodie scene that provides some great date ideas in Vegas. These options allow you to explore the city's best cuisine and experience amazing flavors together.
6. Enjoy a Hands-On Cooking Class
A hands-on cooking class is the best way to expand your culinary skills. You'll learn techniques from an expert-level chef that you can take home and apply in your own kitchen.
There are cooking classes in Las Vegas that feature everything from sushi rolling techniques to unique baking ideas. There are also online cooking classes that you can participate in via video chat right from your kitchen.
7. Head Out on a Food Tour
The culinary scene in Vegas is amazing and diverse. Head out on a food tour for a date idea that Las Vegas foodies will love. Check out everything from world-famous steakhouses to off-the-strip hidden gems. Your local guide will show you why Sin City cuisine is some of the best in the world.
8. Dine in the Dark
Check out one of the Las Vegas eateries that specializes in dining in the darkness. These unique experiences treat diners to a meal in total darkness. This allows your senses to relax and truly enjoy the flavors of your food without distraction for a memorable culinary experience.
9. Indulge in an Opulent Meal
Splurge on an opulent meal for a memorable experience. Las Vegas is a mecca for Michelin star chefs, so take advantage of their talents and enjoy some fine dining.
Whether you are into the finest cuts of steak or the freshest seafood, there's a spot perfect for your meal. This is a fantastic dinner date idea in Las Vegas for celebrating anniversaries or other special occasions.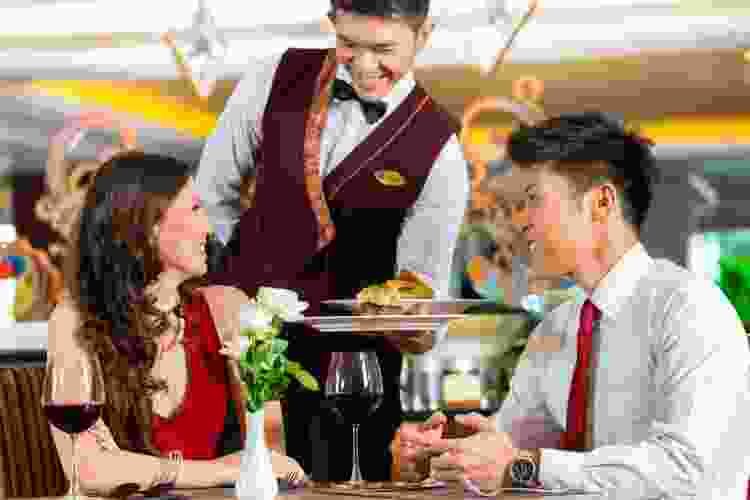 10. Try a New Ethnic Cuisine
Las Vegas is truly a melting pot of cuisines from all over the world. Experience something new together and try an ethnic cuisine that you've never experienced before.
Look for a cultural eatery that offers tasting menus or sampler platters so you can taste as many dishes as possible. Who knows? You might just find your new favorite date night spot.
11. Check Out a Food Hall
Trendy food halls are popping up all over the country for their versatility and welcoming vibe. This is especially a great date idea for Las Vegas diners with varying tastes.
With this option, you have the choice of several delicious food vendors in one location. So if your date wants pizza and you're craving sushi, you can each grab your own choice and enjoy them together at your table.
Unique Date Ideas in Las Vegas
12. Take a Fun Acting Class
Dive into the world of the performing arts with an engaging acting class. This is a great way to let loose and improve your theatrical skills. Check out the many improv and comedy classes available in the area to enjoy laughs together. Or, if you're more comfortable working on your acting chops at home, look for online acting classes for virtual fun.
13. Master Bartending in a Mixology Class
Get inspired by the many talented bartenders in the area and learn to expertly make cocktails in a mixology class. This is a great date idea to pick up a new skill and discover creative drink recipes. If you'd like an option for a night in, check out online mixology classes for at-home fun.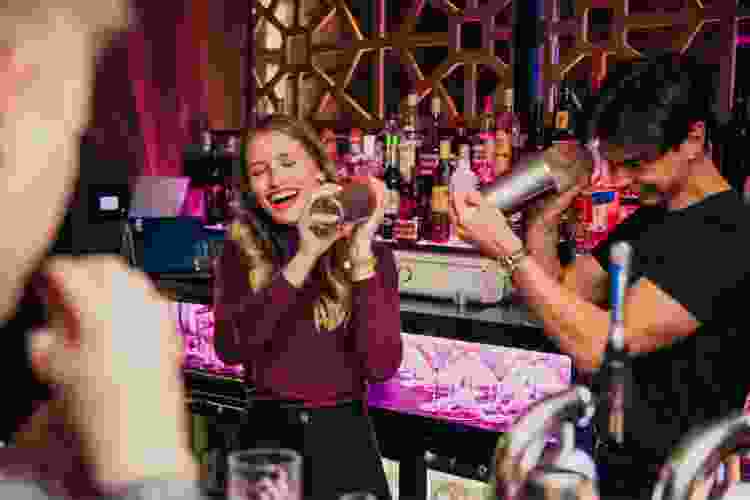 14. Sip and Discuss Great Wine
A wine tasting is a perfect way to discover new varieties of vino. Visit a Vegas winery or tasting room for an expert-led wine flight to learn more about your palette.
You'll enjoy reds and whites with diverse flavor profiles for an interactive experience. You can also book virtual wine tastings for a cozy date night at home.
15. Check Out a Local Brewery
A brewery tour is a fun way to learn more about the beer-making process. There are lots of craft breweries in the area, making this a phenomenal date idea for Las Vegas beer lovers. An expert will provide you with a tour of the facility and you can enjoy a tasty flight to find your favorite new brew.
16. Head to an Unconventional Museum
Think outside the box and look for a quirky and unique museum to visit. There's a Mob Museum that covers the fascinating world of organized crime and a Titanic exhibition filled with the ship's artifacts.
Or, take a guided tour of The Neon Museum to learn about the city's historical and infamous light-up signage. There are fun and educational museum date ideas near Las Vegas for every interest and preference.
DIY Date Ideas in Las Vegas
Do-it-yourself-themed dates allow you to create a fun memento of your time together. There are lots of DIY date ideas in Las Vegas that are designed for every skill level to enjoy.
17. Create a Floral Masterpiece
Get inspired by nature and create a floral arrangement to display in your home. Check out local wreath-making workshops or stay in and participate in virtual flower arranging classes. Or, if you are looking for something more trendy and modern, take a terrarium-making course to create a cute plant display.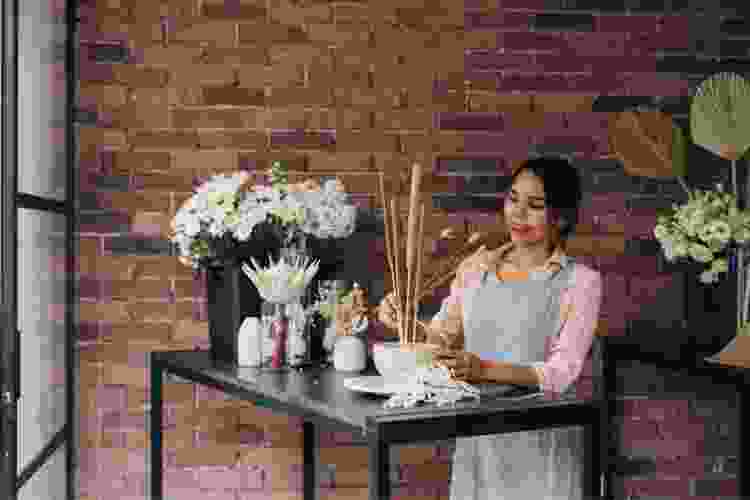 18. Work With Wood
Woodworking classes allow you to channel your inner carpenter and create a unique project to take home. This is an interactive hands-on date idea in Las Vegas that DIYers of all skill levels can enjoy. Expert instructors will help you make everything from wooden coasters to custom picture frames.
19. Learn the Art of Glass Blowing
Glass blowing is a fascinating art form. Attend a workshop to try your hand at making your own stunning art. This is an interesting new skill to learn together and you'll take home an impressive work of art to show off.
20. Take a Sewing Class
Sewing is an extremely useful life skill. Take a sewing class for a date idea that's fun and also purposeful. Create your own simple project like a tote or cozy blanket to take home with you to show off your new sewing talents.
21. Make a Metal Masterpiece
Metalworking classes can be a super engaging way to learn about a new medium. An expert blacksmith will teach you the skills to safely forge and shape metal. Then, you'll use these fundamental concepts to create an interesting piece of art or useful project.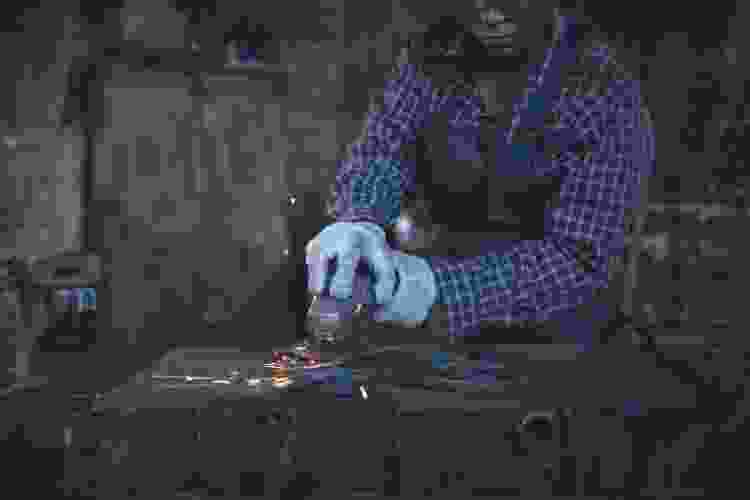 Indoor Date Ideas in Las Vegas
If you need to escape the heat, opt for indoor date plans. These date ideas in Las Vegas are perfect opportunities for fun in the comfy air conditioning.
22. Stay in for Virtual Fun
You don't have to go anywhere at all to have a great date experience. Enjoy a little friendly competition with online trivia games and virtual game nights.
Or get to know each other better as you collaborate to master virtual scavenger hunts or crack the code in virtual escape rooms. The engaging activities will allow you to still have an exciting time from the comfort of your home.
23. Check Out an Epic Show
Buying tickets to a show is a must-do date idea for Las Vegas performing art lovers. The great part is that there are a ton of different options to meet your interests and budget.
Splurge on tickets for a splashy magic show or A-list musical artist. Or, head off the strip and check out a low-key comedy club or up-and-coming band. Any of these options can provide sensational date night entertainment to enjoy together.
24. Browse a Vegas Shopping Spot
Vegas is known worldwide for its phenomenal retail spots. Plan a trip to one or an itinerary to hit several for a shopping date. There are extravagant luxury stores, kitschy souvenir shops and everything in between. Find an option right for you and spend time window shopping and purchasing a memento of your fun time together.
25. Indulge in a Spa Day
Notable Life points out that couples that go to the spa together can reconnect in ways that typical dates don't provide. Escape the hustle and bustle of the city and recharge together with a spa package specifically designed for couples. There's a wide variety of spas in the area, making this a romantic date idea for Las Vegas couples that they can customize to their needs.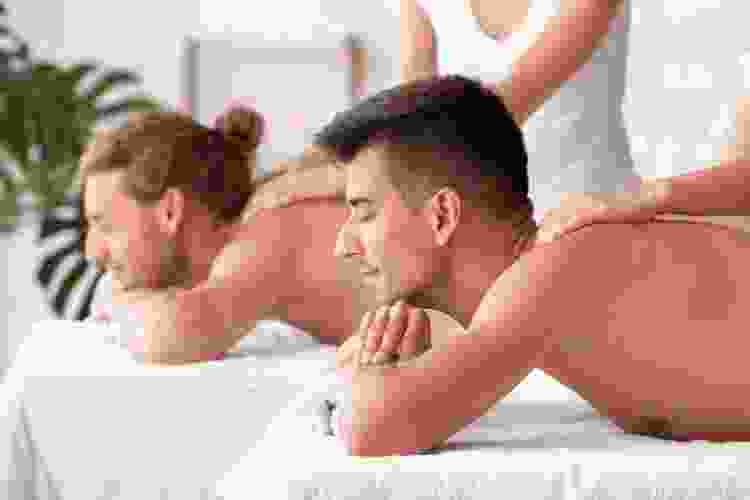 Outdoor Date Ideas in Las Vegas
Enjoy a little fun in the desert sun and take in the scenery. These outdoor date ideas in Las Vegas allow you to take advantage of the notoriously splendid weather.
26. Head Out on a Hike
Enjoy a hike together to take in the beautiful landscapes surrounding the city. Red Rock Canyon and Container Park are two popular choices with lots of trails to explore. Pack and bag and plan your itinerary — and don't forget to take lots of pics along the way!
27. Enjoy a Segway Adventure
Hop on a segway for a fun guided tour. This is an awesome way to explore the city and learn more about it from an expert guide. You'll zoom to various hot spots and landmarks that are perfect for photo ops together. Plus, there are evening tours and ones that focus on specific areas so you can select the just-right one for you.
28. Get in a Golf Game
Swing for par with a fun golf game. With the number of courses and facilities, this is an awesome date idea in Las Vegas for both beginners and seasoned golfers.
Check out one of the local courses and challenge each other to a full round. Or, head to the high-tech driving range Top Golf and see who has the best form. You can also check out some of the adorable themed miniature golf courses in the area for some low-key putting fun.
29. Take a Refreshing Dip
Spend your date relaxing in the refreshing water. Check out some of the area's notable hot springs for a relaxing dip. These natural retreats are some of the best ways to recharge.
Or, you can opt for a luxurious experience at a Vegas resort. Purchase a day pass to access the pool and reserve a cabana for the ultimate swimming and lounging combo.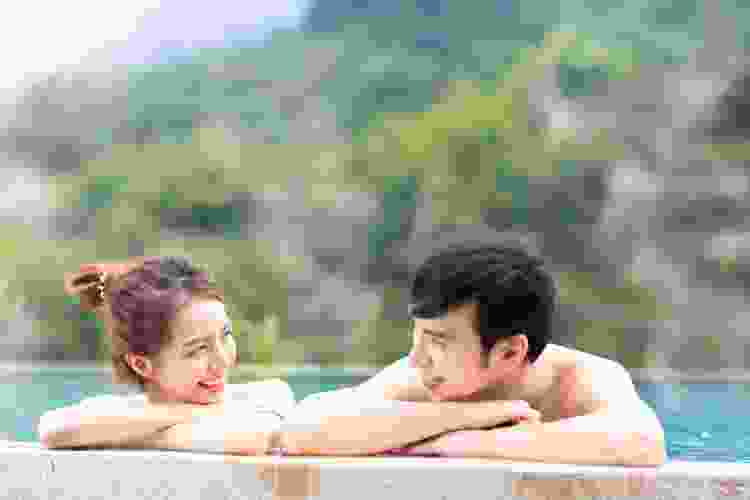 Free & Cheap Date Ideas in Las Vegas
Dating in Sin City doesn't have to be pricey. Try these cheap or even free date ideas in Las Vegas for a budget-friendly fun time.
30. Embark on a Scavenger Hunt
A scavenger hunt is an exciting way to check out many of the city's best spots. There are tons of free printable Las Vegas-specific hunts online. You can also download one to your cell phone. Then, work together to explore the city and mark items off your list.
31. Sightsee on the Strip
Explore the strip and check out all of the most notable sights. Maybe you've lived in the city for a while and need to see it in a new light. Play tourist and take photos at all of the best spots. Snap a pic next to the Mirage volcano and take turns posing in front of the impressive Bellagio fountain.
32. Visit a Free Attraction
The city is home to some great attractions with free admission. Plan to visit one or a few for a frugally minded date outing. This is a perfect date idea in Las Vegas to explore a diverse mix of cultures.
The Bellagio Conservatory and Botanical Garden is a free attraction bursting with stunning blooms and intricate plant life. You can also explore the city and check out the giant murals throughout the streets. Or, check out the M&M's store with bright displays paying homage to the popular colorful candy.
33. Head to an Arcade
Sure, there are tons of casinos along the strip, but an old-school arcade can be the perfect place for a nostalgic good time. Plus, it's a cheap date idea in Las Vegas without sacrificing any of the fun.
Look for vintage-themed arcades with all of your favorite classic games. Enjoy a game of air hockey or challenge each other at skee ball for a low-priced good time.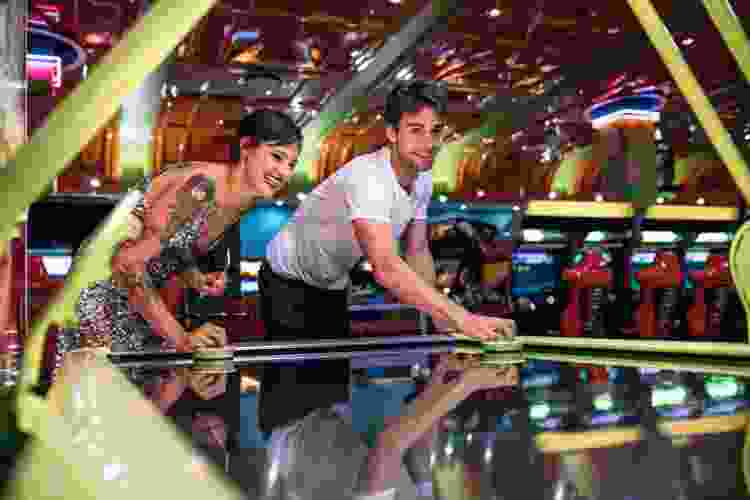 Enjoy your next date with that special someone experiencing all that the city has to offer. These date ideas for Las Vegas couples will allow you to spend meaningful time together and connect as you get to know each other. Plus, you're both sure to have a ton of fun along the way.
For even more fun date ideas, check out other experiences happening on Classpop!