41 Ultimate Date Ideas in Orange County for 2023
Last Updated on Dec 16th 2022
| 0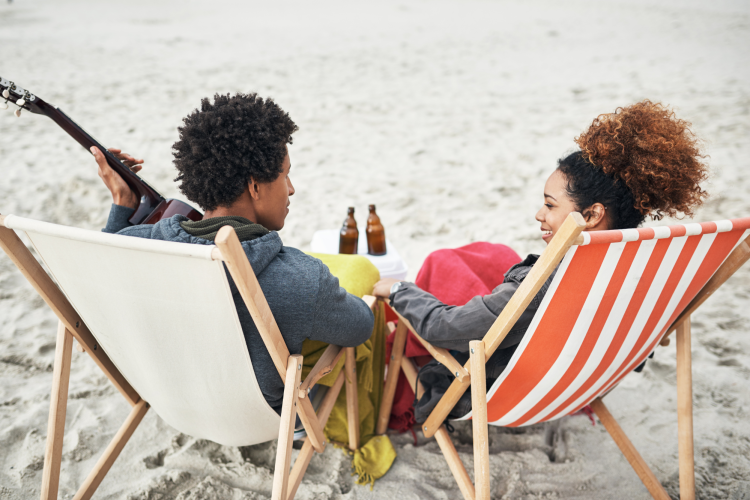 Offering world-class restaurants and beautiful ocean views, there are plenty of cute and romantic date ideas in Orange County. From relaxing seaside strolls to an exhilarating day at an amusement park, you and your date will connect and have the time of your lives whether you're locals or visiting for a romantic getaway.
Not only are there tons of fun things to do in Orange County, but going on dates that inspire connection and authenticity is also good for your health. According to healthcare professionals at the University of Utah, studies show developing loving relationships can help people live longer, heal quicker and even feel less pain!
So, where should you take your boyfriend, girlfriend or partner on a date in Orange County? Try something new or create a new favorite spot that you'll visit again and again. Whether you're seeking adventure or looking for a quiet and romantic experience, date ideas in Orange County are practically unlimited.
Jump To Section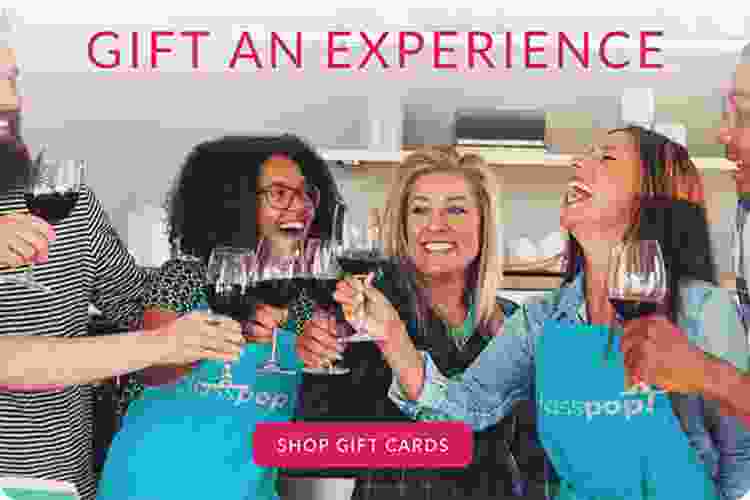 Creative Date Ideas in Orange County
1. Paint and Sip
Enjoy a glass of wine and let your creative juices flow with a paint and sip in Orange County. You and your date can choose from hundreds of designs to recreate with your own creative flare. Online painting classes are also a great date idea in Orange County if you prefer a night at home or if the weather is less than ideal.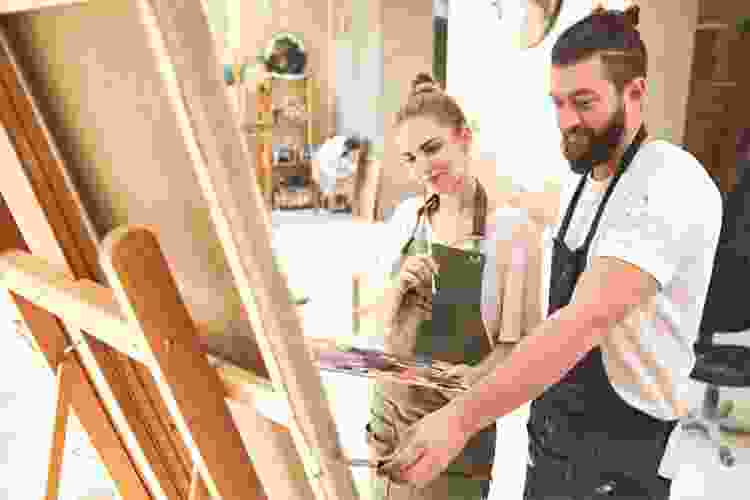 2. Test Your Rhythm With a Dance Class
What's more romantic than an evening of dancing with your date? Check out group or private dance classes, or even online dance classes, for a creative and enjoyable date night.
Whether you're a salsa expert or have two left feet, this date idea will be a wonderful experience to learn a new skill with your partner.
3. Take a Pottery Class
Roll your sleeves up and work with your hands as you create beautiful pottery pieces that you can take home as a keepsake. This date idea is a really unique way to de-stress and try something new. Pottery classes will guide you to create whatever design your heart desires while you sip on a glass of wine and enjoy the company of your date.
4. Snap a Picture
Sign up for a photography class and learn to take beautiful pictures of your date (or the landscape). Online photography classes are another great way to learn how to take the best pictures with your iphone or a professional camera and you can learn from the comfort of your home.
This date idea in Orange County is a great bonding activity and your boyfriend, girlfriend or partner will be all set to be your personal photographer going forward.
5. Become an Artist
Chances are good that neither you nor your date have picked up a pencil or a marker and sat down to draw something since middle or high school. Tap into your creativity by signing up for a drawing class or even online drawing classes on this fun date idea for Orange County. You and your date can laugh and let loose as you pick up some tricks of the trade from real artists.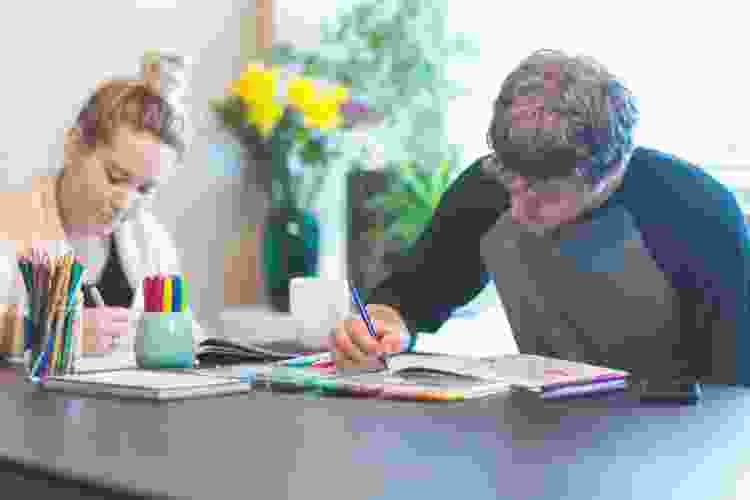 Foodie Date Ideas
6. Cooking Classes
If you didn't already know, there are hundreds of amazing cooking classes in Orange County for you and your date to enjoy. Whether you want to prepare a meal together or learn the skills to cook for your date, this is a fun and interactive date idea. Online cooking classes are also available to learn and create from the comfort of your own home.
7. Craft the Perfect Cocktail
Whether for a cocktail party or a nightcap, nothing is quite as refreshing as a perfectly balanced cocktail. Check out an online mixology class together for an interactive and informative date idea in Orange County.
You can also enjoy a virtual wine tasting to prepare you for your next trip to wine country or when you order a nice glass at a restaurant!
8. Stroll Through the Packing District Market
Head over to the Anaheim Packing District Night Market for a tasty date night. This former orange packaging plant has been converted into a market full of food vendors cooking up flavors from around the world. For an extra special date night, check out their calendar for upcoming special events.
9. Munch on Churros
Head over to LOOP for a crunchy and sweet churro with your date! This date idea in Orange County is the perfect post-dinner treat, or the whole meal as you stroll around and enjoy one of the many flavors of churro available, including the ability to customize your own.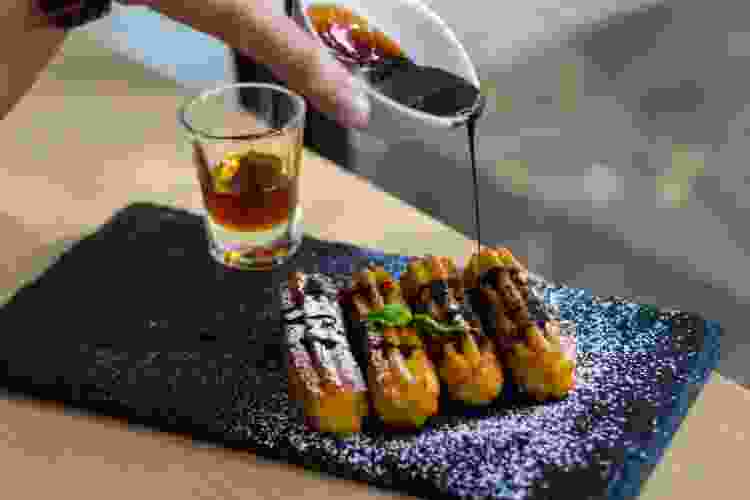 10. Check Out the Camp
Whether you're vegan, gluten-free and completely sustainable or just looking for those things in an eatery, you'll want to check out The Camp.
Everything is green and eco-friendly and the spot offers tons of unique and sustainable shopping and eating options. This green date idea in Orange County is perfect for the health-conscious couple or those who are trying to be more green.
11. Temecula Wine Tour
You may be a few hours away from Napa but you can still enjoy wonderful California wines. Wondering, "where should I take my girlfriend on a date in Orange County?" The answer is a winery! Sample wines and walk through the largest wine cave in California on this romantic date idea in Orange County.
Unique Date Ideas in Orange County
12. A Spin on Adult Charades
Orange County isn't too far from Los Angeles and the thriving movie scene, so try your hand at acting with an acting class or online acting class with your date.
Maybe you'll learn something new or maybe you'll just laugh and have a great time on this date. Either way, if you're ever wondering "what is there to do on a date in Orange County?" and looking for something more than just dinner or drinks, this is the perfect option.
13. Attend a Concert at the Observatory
The Observatory is one the premiere concert facilities in the country and home to tons of incredible acts every year. If you're looking for a fun date idea in Los Angeles then look no further!
Check out online ticket sales for upcoming performances and enjoy this romantic and entertaining date idea that's perfect for a birthday or anniversary celebration.
14. Make Dreams Come True at Disney
You can't be in California and not think about Disney just a little bit. This fun first date idea in Orange County is a great way to get to know your date as you ride rides and eat your way through the magical kingdom of Disney.
15. Downtown Disney Date Night
Disneyland is a once in a lifetime adventure for many, so if it's a bit outside your budget you can still enjoy the world of Disney at the Downtown Disney experience.
There are no rides but a similar environment, and as an added bonus they sell alcohol here which is hard to come by at Disneyland. Open day and night, come when the sun has gone down for an extra romantic ambiance.
16. International Surfing Museum
Living nearby to one of the best surfing spots in the world, it would be a shame not to know some of the fascinating history behind it all. This non-profit museum in Huntington Beach is a low-key date idea and covers the history of surfing as a sport and a bit about Orange County as well.
17. Go Whale Watching
Book a whale watching boat ride for an exhilarating date. Get (relatively) up close and personal with these massive marine animals in their natural habitat and enjoy the salt air.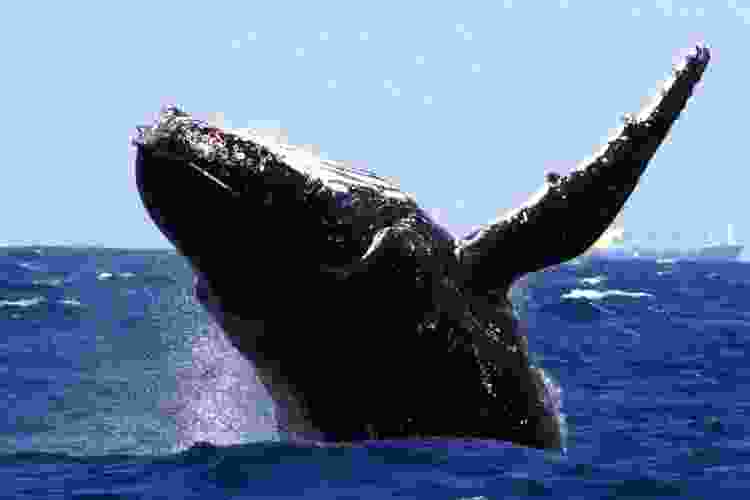 18. Volunteer at Pacific Marine Mammal Center
The Pacific Marine Mammal Center is a non-profit organization that focuses on rehabilitating and releasing animals back into the wild, and it makes for a super unique date idea.
They do a lot of work with injured sea lions, so volunteering lets you get up close and personal with these fascinating marine mammals and you can bond and feel good about helping out together!
Rainy Day Date Ideas in Orange County
19. Stroll Through Sea Life Aquarium
Aquariums are for more than just little kids, and they can be super entertaining and fun for a date idea in O.C. The Sea Life Aquarium is home to a huge number of jellyfish, stingrays and vibrantly colored fish among other sea creatures. The perfect indoor date for a rainy day!
20. Learn Something at the Old Courthouse Museum
Don't let the clouds ruin your perfect date idea in Santa Ana. Head over to the Old Courthouse Museum for an educational and interactive afternoon. This date idea features beautiful architecture from the early 1900s and the opportunity to learn from local history.
21. Online Trivia and More
When the weather is bad, sometimes all you want to do is stay home and get cozy. Take your home date night to the next level with some online trivia games or virtual game nights.
For a date idea that's a little more interactive but still can be done from your couch, check out virtual scavenger hunts or virtual escape rooms.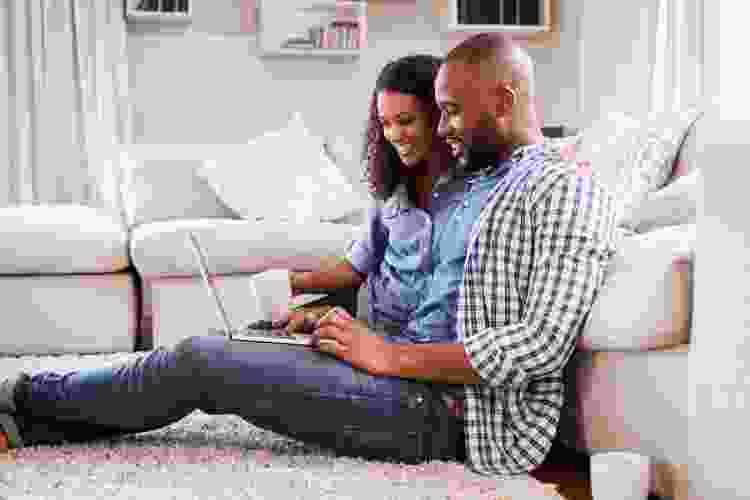 Outdoor Date Ideas in Orange County
22. Take a Surf Lesson at Huntington Beach
Huntington Beach is known as one of the most popular surfing destinations in the U.S. and if you've never tried surfing, what better time than for a fun date idea in Orange County?
Head over to the beach and rent a couple of surfboards before getting a lesson from a real surfer pro. You'll be hitting the waves together in no time.
23. Fullerton Bike Loop
Bring your own bikes or rent them and cruise along 28 miles of paved bike trails. Enjoy the weather and the company on this cheap date idea in Orange County. Don't forget to pack a picnic or some beverages to enjoy at the end of your ride.
24. Count Your Steps at Thousand Steps Beach
There's no better way to bond with your date than on a nice long walk. This free date idea in Orange County is the perfect way to enjoy the weather, scenery and your lovely date all at once. Pack a picnic so you can enjoy the view at the top of those 1000 steps before heading back down.
25. Ride Horses Through the Woods
With tons of beautiful trails and a number of equestrian facilities in the area, this romantic date is one you won't soon forget. Horseplay rentals offer horseback rides on the beach or through wooded trails so you can choose your own adventure.
26. Go Golfing
If you've ever wondered what is there to do in Orange County with your boyfriend, maybe consider trying out one of his hobbies. California is known for great weather and beautiful scenery, so check out one of many public golf courses in the area to enjoy both things at once.
Eighteen holes not really your thing? Check out a mini putt course for an easy outdoor date idea in Orange County that's fun and offers a little opportunity for some competition!
DIY Date Ideas in Orange County
27. Pack a Picnic for Seal Beach
One of the best things about California is the ocean views, so pack a picnic or a bottle of wine and set up a blanket at Seal Beach. This date idea in Orange County is simple but romantic and you can pack a picnic of all your favorites to watch the sunset.
28. Bonfire on the Beach
Head to Huntington Beach at night for a romantic and relaxing bonfire with your date. This doubles as a late night date idea in Orange County, too! Huntington Beach is one of the few SoCal beaches that allows bonfires, so take advantage and plan a cozy sunset bonfire with your boyfriend or girlfriend with a blanket and a bottle of wine.
29. Take a Drive Down PCH
Few roads are more famous than the Pacific Coast Highway, and it's right in your backyard. Take a romantic drive down the PCH around sunset and stop as you see fit to enjoy beautiful lookout points over the ocean. You can get creative with this date by packing a picnic or setting up a makeshift scavenger hunt as you drive.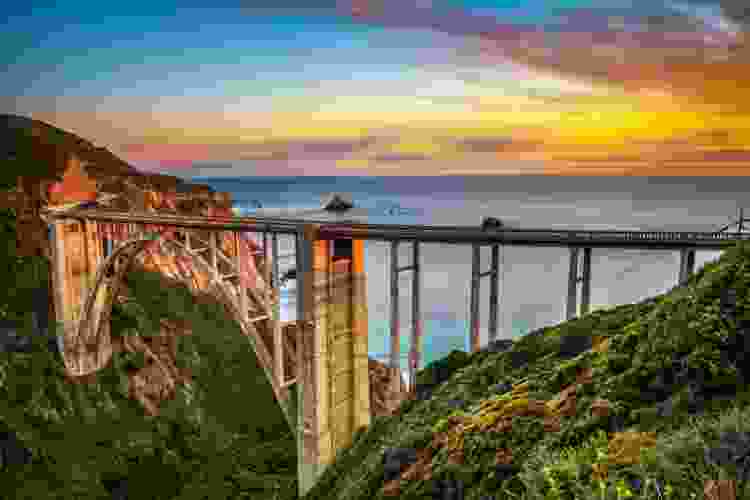 30. Take a Hike
Southern California is home to a number of beautiful canyon trails and botanical gardens, so plan your own adventure with a date. This outdoorsy date idea can easily be customized depending on your hiking abilities and where you live in the area. Some favorite hikes include Aliso and Wood Canyons Wilderness Park, Niguel Botanical Preserve and Dana Point Headlands.
31. Learn a Crafty New Skill
Whether you want to hang out at home or drive into town but you still want to have a great time and learn something new, there's plenty of educational and interactive date ideas in Orange County.
Everything from virtual flower arranging classes to woodworking classes, glass blowing classes and sewing classes are available at your fingertips or just a short drive away.
Late Night Date Ideas in Orange County
32. OC Night Market
Looking for a late night date idea in Orange County? Head over to the OC Night Market where over 250 vendors offer food, art and music to name a few things. This date idea in Orange County is a one-stop-shop for good eats and entertainment with your date.
33. Knott's Berry Farm
Thrill-seekers unite at Knott's Berry Farm where you can enjoy carnival games, rides and, of course, food! This date idea in Orange County is open day and night, but everything feels a little more romantic and exciting with the rides lit up like Christmas.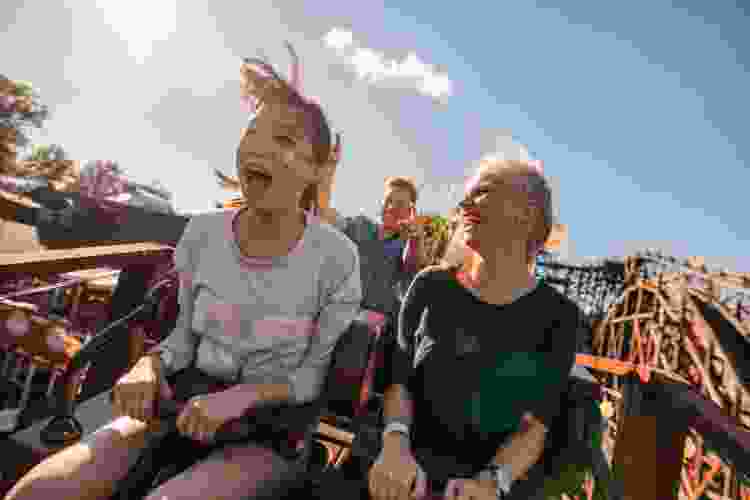 34. Watch a Film at Century Theaters
Century theaters are located all around the Orange County area and screen a mix of classic and contemporary movies for you to enjoy. This late night date idea in Orange County is perfect for after a busy day at work, or when the weather isn't great. Take a look at what's playing and enjoy a relaxing night at the theater.
35. Enjoy Live Music at House of Blues
Come by the House of Blues for traditional southern food and blues music for a unique date idea. Nothing beats live music and the environment here is unbeatable. Check their website to see what performances are coming to town.
Free & Cheap Date Ideas in Orange County
36. Tour Mission San Juan Capistrano
Enjoy the beautiful weather and rich history of this quaint village for an enjoyable date idea near Orange County. Stroll through the lush gardens and enjoy architecture from the 18th and 19th centuries with a little Spanish flair.
37. Visit the Beach
Living close to the beach makes free or cheap date ideas in Orange County plentiful. Enjoy a sunrise or sunset on the beach as you go for a stroll or sit on a blanket with a glass of wine and the company of your date. You can also spend the afternoon laying in the sun and playing in the water.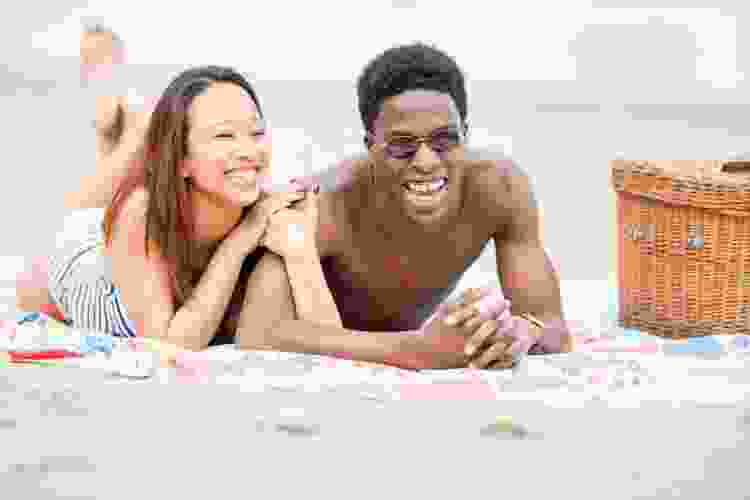 38. Stroll Around Old Towne Orange
Wander the streets as you take in art galleries and antique shops for a unique date idea in Orange County. With plenty of restaurants and beautiful scenery, this is an enjoyable yet affordable day or date night.
39. Visit the Food Halls Down in Santa Ana
Drive down to Santa Ana and make sure you're hungry for this date idea in Orange County! Stroll around a new area and choose from milkshakes, candy shops, fried chicken and more.
40. Travel to Balboa Island
Balboa Island is a famous coastal community located just off Newport Beach. Plan a day excursion for a unique date idea in Orange County and enjoy fresh seafood and beautiful coastal views with your lover.
41. Sip on a Lavender Latte
Start the day off right with a lavender latte at Morning Lavender! This stylish and chic coffee shop is the perfect morning date idea in Orange County to slow down and enjoy the company of your date. On weekends, they offer afternoon tea for an extra special experience.
Southern California is an incredible place to live or even visit for a romantic weekend getaway. But with so much to do, see and eat it can be overwhelming to pick the perfect date. This list should serve as inspiration or maybe even a checklist of things to experience and explore with your significant other.
Whether you're looking for first date ideas in Orange County or 100th date ideas, there's something for everyone and hopefully some things you haven't tried before.
For even more fun date ideas, check out other experiences happening on Classpop!