39 Best Date Ideas in San Diego for 2023
Published on Aug 19th 2022
| 0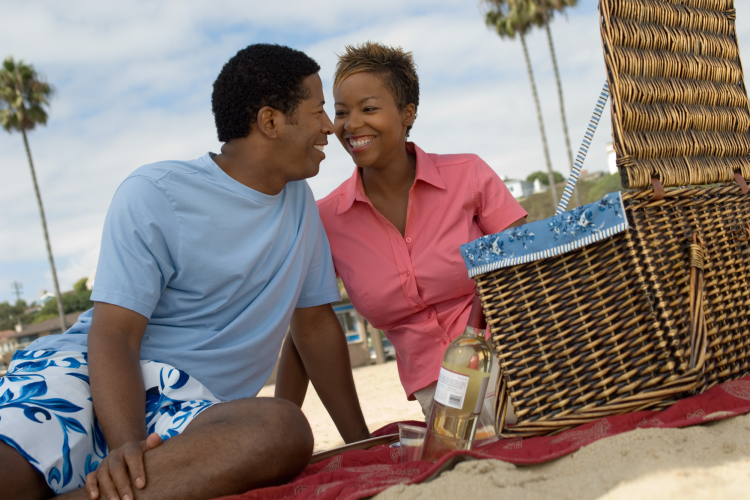 Gorgeous weather, seaside views and a bustling restaurant scene make for a plethora of date ideas in San Diego to discover. But date night can be more than just a fun night out; according to Psychology Today, quality relationships "are associated with better health, greater happiness and even longer life."
So as you enjoy time with your special someone, know you're also making a long-term investment in the health and happiness of you and your date!
But just where should you go on a date in San Diego? Whether you're looking for cheap date ideas in San Diego, special first date ideas in San Diego or the perfect date night at a San Diego restaurant, from kayak adventures to romantic dinner cruises, this list of date ideas has you covered.
Jump to Section
Creative Date Ideas in San Diego
1. Unwind With Paint and Sip
Indulge in your creative side with this date idea: paint and sip in San Diego. Sip on a beverage of choice while relaxing, chatting and creating a beautiful (or at least fun) work of art together. For a unique at-home date idea in San Diego, sign up for online painting classes with your special someone.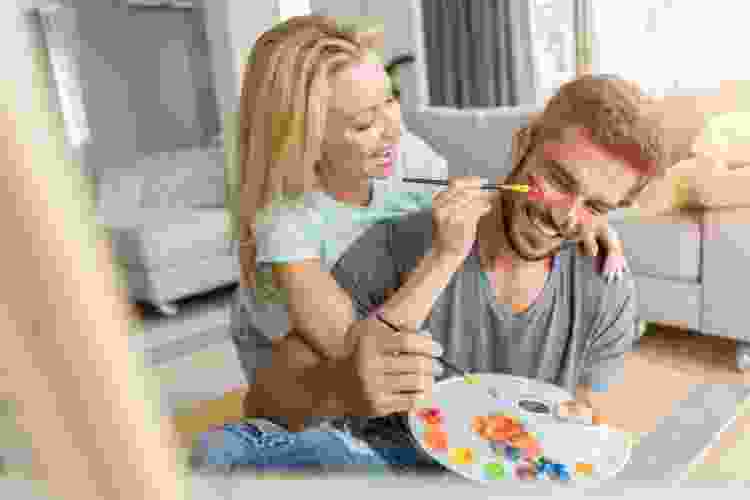 2. Take a Pottery Class
Another creative date idea in San Diego is a hands-on pottery class in San Diego with a talented potter. You and your date will get to create a unique piece of pottery with guidance from a hands-on instructor. When all is said and done, you'll have a tangible piece of art to remember your special evening together.
3. Get in a New Rhythm With Dance Classes
Get a little closer with your date by signing up for dance classes in San Diego together. In a dance class, you and your date will learn the basics of ballroom dance, swing dance or more with the guidance of an experienced dance instructor. If you're feeling like upping the at-home date night game, try online dance classes instead.
4. Embrace Your Shutterbug at a Photography Class
Learn to see in a new way with your date with this creative date idea in San Diego: photography classes! You and your date will master an element of photography in an engaging, hands-on class with an experienced photographer. Try this idea at home by signing up for live online photography classes for your next date night.
5. Take a Drawing Class
For creative couples who want to hone their artistic skills or even try a new medium for the first time, drawing classes are a relaxing way to unwind, connect and enjoy some quality time together. You and your date will learn drawing techniques in a low-key setting that opens up room for conversation. Try online drawing classes for an even more intimate experience.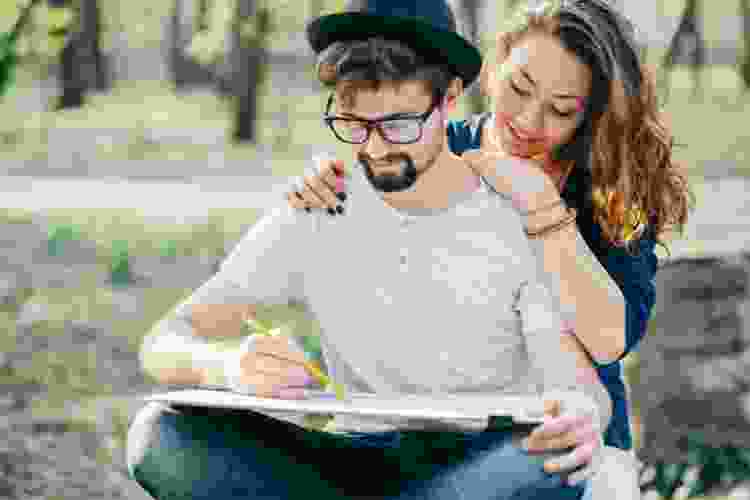 Foodie Date Ideas in San Diego
6. Whip Up a Special Night in a Cooking Class
Heat things up in the kitchen by taking cooking classes in San Diego for your next big date night in San Diego! Learn how to make pasta, roll sushi, make Thai food and more in a hands-on interactive cooking class with a professional chef. These intimate classes are perfect for creating a memorable and special date night, and are the perfect first date idea in San Diego.
7. Cook Anywhere in an Online Cooking Class
Looking for at-home date ideas in San Diego? Try an online cooking class! A live, online cooking class is hosted by a professional chef. Enjoy the class in your home, in a vacation rental, or anywhere you have a kitchen for the perfect date night, anywhere!
8. Master Craft Cocktails in a Mixology Class
Learn how to shake, swirl and pour creative cocktails in an online mixology class for your next date night. You'll learn bartender's secrets for creating smooth craft cocktails as well as some interesting history behind today's most creative drinks. At the end of the night, you'll get to enjoy a cozy night at home sipping on your creations!
9. Have a Cozy At-Home Wine Tasting
Skip scouring Reddit for date ideas in San Diego; enjoy a wine tasting experience with your date from the comfort of home by signing up for a virtual wine tasting experience.
Depending on your experience level, you can learn the basics of wine tasting or some more advanced tasting skills from the sommelier leading the tasting.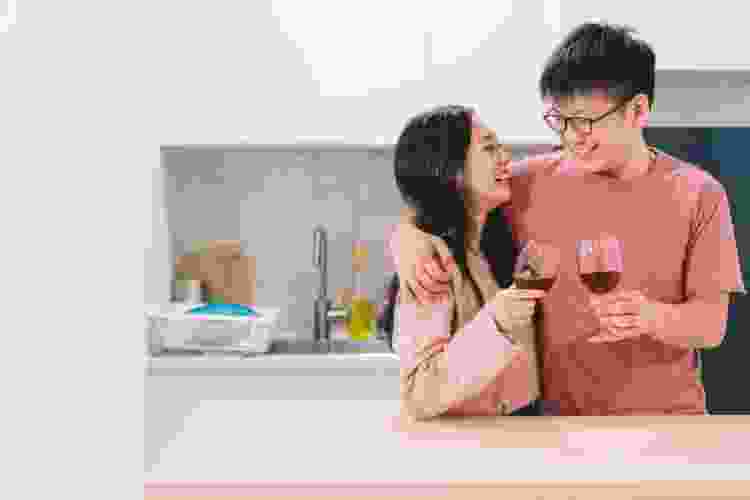 10. Little Italy Farmers Market
Taste fresh produce and artisan offerings at the Little Italy Farmers Market for a fun Saturday morning date idea. Take a stroll through the market and gather ingredients to cook a meal together, or pick out the perfect artisanal gift for your date when he or she isn't looking.
11. Enjoy an Ice Cream Flight at Hammond's Gourmet Ice Cream
Share an ice cream flight at Hammond's Gourmet Ice Cream for an indulgent and thoroughly delicious date night idea in San Diego. Enjoy from a selection of dozens of flavors of extra-creamy Hawaiian ice cream. You and your date just need to decide on the six flavors going in your flight.
12. Visit a Food Hall
Get a taste of some of the best food the city has to offer by visiting a food hall for your next date night idea in San Diego. Food halls like the Market on 8th, Liberty Public Market or the Old Town Urban Market offer high-end, gourmet quality fare at reasonable prices.
Toss the dreaded "where do you want to eat" question out the window, because you and your date will have your pick of tantalizing options!
Unique Date Ideas in San Diego
13. Compete in an Online Game Night
Challenge your date to a virtual game night for your next date idea in San Diego. Take on a virtual game show or online trivia game led by an upbeat and engaging host while you cozy up on the couch with snacks and drinks in your living room.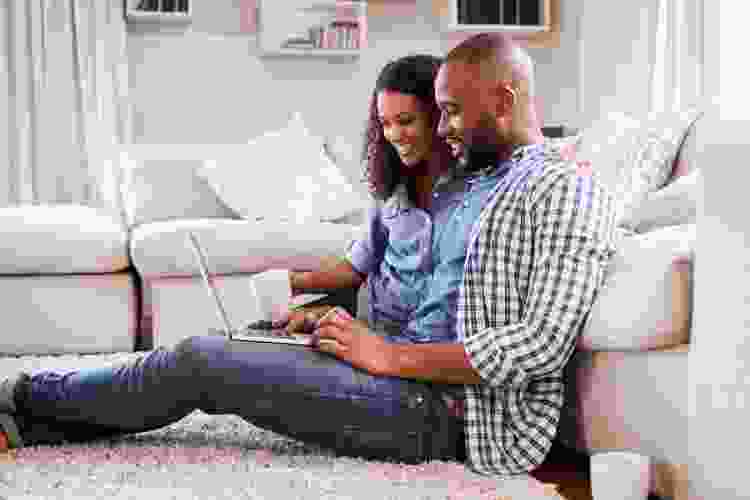 14. Try and Escape From a Virtual Escape Room
Wondering where to go on a lowkey date? Try a virtual scavenger hunt or virtual escape room at home for a fun and simple date idea. You'll experience all the fun of a scavenger hunt or escape room from the comfort of your living room!
15. Let Loose in an Acting Class
Tap into your feelings (or your silly side) by taking your date to an acting class for a fun and unique date idea in San Diego! Work with a skilled industry professional to learn improv, develop your acting craft and more as you bond with your date. You can even learn it all from the comfort of your home with online acting classes!
16. Go Climbing at Grotto Climbing and Yoga
Get in a workout with this active date idea in San Diego by having your next date night at Grotto Climbing and Yoga. This climbing gym has beginner options for the newbies, and plenty of more challenging courses for experienced climbers.
17. Coin Haus Arcade
Enjoy a little fun and games at the Coin Haus Arcade in San Diego. Grab a drink or two and then take to the arcade games for an evening of retro date night fun.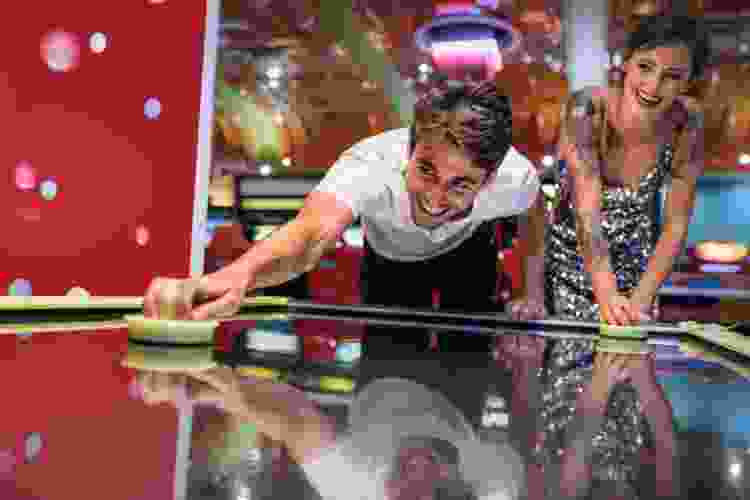 18. Enjoy a Romantic Dinner Cruise
Wondering "How can I spend my anniversary in San Diego?" We've got the perfect idea for you. Plan a fancy date night in San Diego for your significant other to celebrate a special occasion by booking a romantic dinner cruise around the San Diego Bay. Dine on a chef-made gourmet meal, a stunning view and music entertainment as you cruise around the Bay.
19. Spend a Night Out at the Gaslamp Quarter
The Gaslamp Quarter is one of San Diego's hottest spots for nightlife. Grab a drink at a trending local bar, dine at some of the best date night restaurants in San Diego and then stroll through the bustling evening streets to complete your date.
20. Cinema Under the Stars at the Mission Hills Rooftop Theater
Enjoy a movie under the stars at the Mission Hills Rooftop Theater for a romantic, casual date idea in San Diego. Grab a blanket and splurge on $2 concessions, then snuggle up for a cozy outdoor movie night.
21. See a Drive-In Movie
Amp up your usual dinner-and-a-movie date by heading to the drive-in movie theater for your next date idea in San Diego! Head to the South Bay Drive-In Theater or the Meet Santee Drive-In Theater for an idyllic date night under the stars.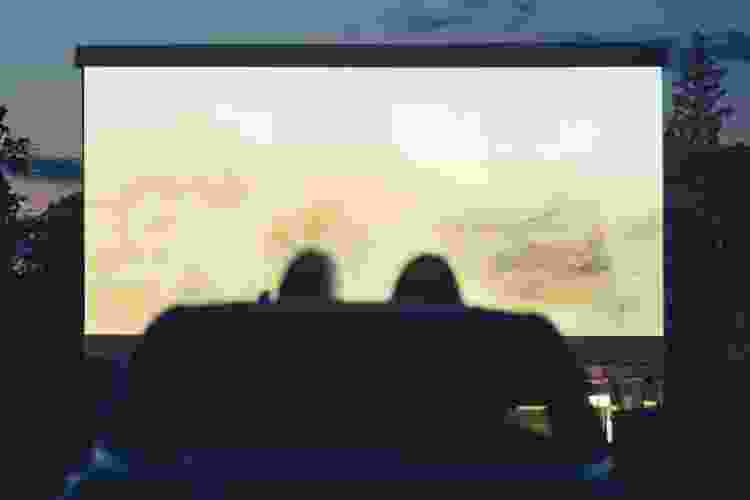 22. Visit the San Diego Zoo
The iconic San Diego Zoo is just as iconic of a San Diego date idea, no matter how many times you or your date have been. Enjoy the beautiful and delightful animals, treat yourselves to overpriced snacks, and indulge in a little nostalgia as you wander the Zoo paths together.
23. Tour San Diego's First Mission
Learn about San Diego's history and discover beautiful classic mission architecture on a tour of Mission Basilica San Diego de Alcalá, California's first mission. There are expansive gardens to explore, as well as a historical museum and beautiful white structures.
Secret Date Ideas in San Diego
24. Coffee Tasting at Achilles Coffee Shop
Take your date to a secret date spot in San Diego next time you have a coffee craving. Visit Achillege Coffee Shop for their monthly "cupping" event, where guests get to taste freshly roasted coffees and learn a thing or two about each cup of joe.
25. Romantic Picnic at Sunset Cliffs
Sunset Cliffs is the perfect place for a secret date spot in San Diego. With gorgeous views, it's the ideal spot for a sunset picnic with your date in one of the most romantic places in San Diego at night.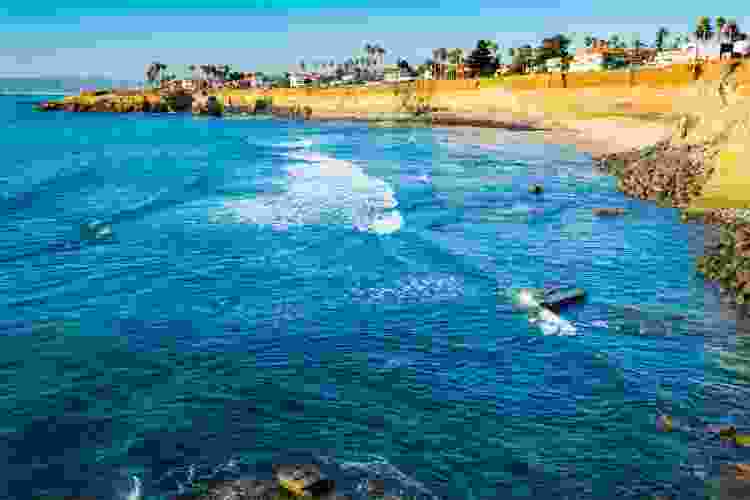 26. Visit a Secret Bar
Show your date how in the know you are by taking him or her to a secret bar in San Diego. Find yourself in a Chinese apothecary when you step through Common Theory's secret entrance, or head up to the roof of Rare Form to a rooftop speakeasy, Fairweather. Check the website before you go as reservations may be required.
Outdoor Date Ideas in San Diego
27. Hike at Mission Trails
Take your pick of more than 65 miles of trails for a morning hike at Mission Trails Regional Park. This outdoorsy date idea in San Francisco is perfect for early risers; grab a coffee (and some water) and then hit the trails with your date for a beautiful hike!
28. Kayak Cave Tour
Explore the La Jolla Ecological Reserve and Sea Caves on a guided kayak tour for an unforgettable San Diego date idea. The reserve is home to several beautiful local creatures like leopard sharks, sea lions and even dolphins! Weather permitting, you'll even get to kayak through the towering sea caves.
29. Bike Along the Silver Strand Bikeway
Take a bike ride along the Silver Strand Bikeway, which begins at the Coronado Ferry Landing. Enjoy nine miles of seaside views and gentle ocean breezes, and don't forget to stop at the Silver Strand Beach for a long walk on the beach.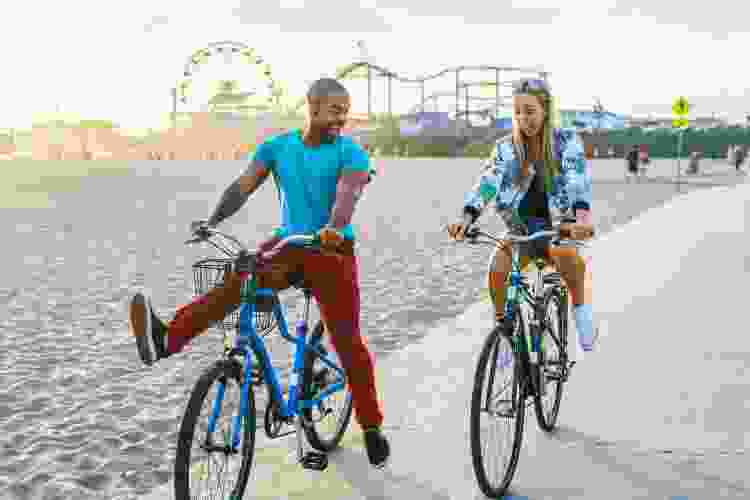 30. Stop and Smell the Roses
Stop and smell the roses with your sweetie on a romantic trip to the Rose Garden at Balboa Park. Plan your date for April or May to enjoy the peak blooms of the more 2,400 rose bushes in the garden.
31. Hike Cowles Mountain
Challenge your date to a hike on Cowles Mountain for a fun and adventurous outdoor date idea in San Diego. It's the highest peak in San Diego, and a summit rewards hikers with sweeping views of downtown San Diego, Mexico and even Orange County.
DIY Date Ideas in San Diego
32. Take a Virtual Flower Arranging Class
Skip out on buying flowers for your date - learn how to arrange them instead by taking a virtual flower arranging class for your next date idea in San Diego! You and your date will create a beautiful arrangement with the help of a professional florist in an engaging, live online class.
33. Woodworking Classes
Learn the art of woodworking during your next date night by taking woodworking classes. Try your hand at basic woodworking skills as an instructor teaches you how to make a custom wood project together.
34. Glass Blowing Classes
Try your hand at glassblowing for an unforgettable date idea in San Diego. Enter the workshop of a serious glass blower and learn how they create beautiful sculptures, dining ware and more. You and your date will even get to try out glassblowing for yourselves.
35. Sewing Classes
Creating a special, memorable experience in a sewing class. This date night idea is perfect for creative couples in search of a new experience together. Choose from a variety of projects and then get guidance from an on-hand guide as you work together to complete your handmade masterpiece.
Free Date Ideas in San Diego
36. Explore the La Jolla Tide Pools
Hop around the iconic La Jolla tide pools and discover the wild sea creatures who have made their homes right under your feet. Enjoy an afternoon or evening of surf and sand with your favorite person as you watch the sun set.
37. Explore Balboa Park
No matter how long you or your date has lived in San Diego, there's always something to enjoy at Balboa Park. Stroll through the sprawling gardens and eye-catching architecture, hike or enjoy an outdoor concert. The options are (nearly) endless.
38. Stroll Through Liberty Station Arts District on First Friday
Explore local galleries, enjoy live music and more every First Friday at the Liberty Station Arts District. This free date idea in San Diego offers plenty of intriguing spots to explore and discover.
39. Fly a Kite at Seaport Village
Enjoy fresh air and seaside views with this free date idea in San Diego. Try kite flying at Seaport Village! Head over to the park near Seaport Village for San Diego Bay views and a romantic afternoon. Complete this cheap date idea in San Diego with a simple picnic.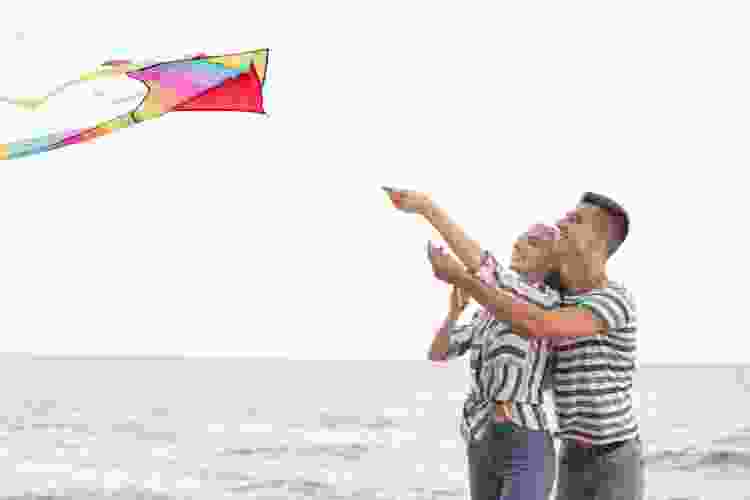 If you were wondering, "where should I take my girlfriend on a date in San Diego?" Hopefully one or two of these ideas will inspire your next date night. Sunny and 75 (almost) year round, there is hardly a bad time to try out one of these fun date ideas in San Diego.
For even more fun date ideas, check out other experiences happening on Classpop!