Top 33 Fun Date Ideas in Boston for 2022
Published on Aug 26th 2022
| 0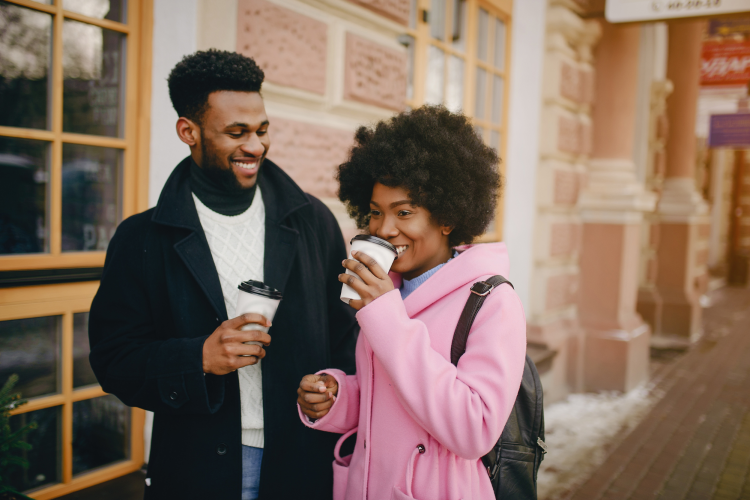 When it comes to choosing fun date ideas in Boston, just about anything goes. With stunning waterfront views surrounding a cozy, cosmopolitan city that keeps itself grounded at all times, Boston offers a world of phenomenal possibilities. From intimate moments to evenings among the crowd and everything in between, there's something special for every occasion.
According to CBS News, Boston ranks as the second-best in America for singles. So what is there to do on a date in Boston? The short answer is there are so many date ideas in Boston you may need a new calendar just to fit them all in! The long answer is best presented in our list of the top fun date ideas in Boston for 2022.
Whether you're wondering "Where should I go on a first date in Boston?" or looking for something new to add spark to your time together, these options are sure to excite and delight!
Jump to Section
Creative Date Ideas in Boston
1. Add Booze to Your Hues
Show one another your more colorful sides with paint and sip in Boston. Get relaxed with a glass of your favorite beverage and share a creative experience with guidance from talented local artists.
There's no experience necessary, and every session features a stylish canvas for you to recreate for yourself. These sessions make great pressure-free first date ideas in Boston that let you explore your creative side.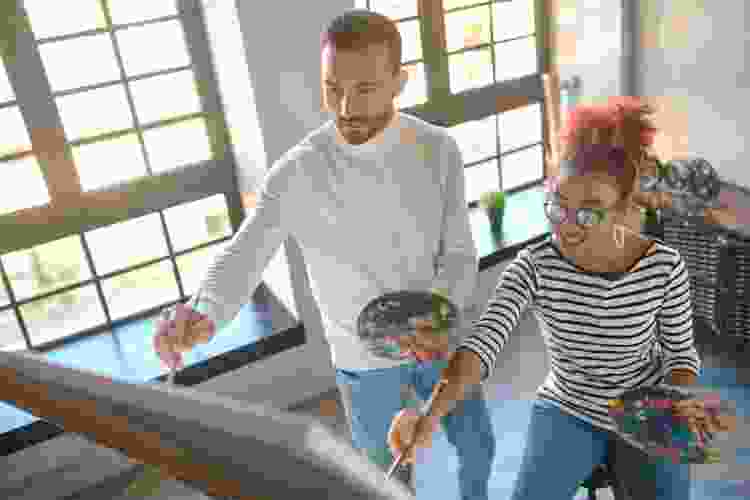 2. Toss a Little Clay
With pottery classes in Boston, you have a date idea in Boston that adds dimension to your connection! Explore the fundamentals of slabbing, throwing, pinching and glazing techniques from skilled potters with a talent for making learning fun.
You'll create your own artful works of earthenware and finished pottery that you can take with you as mementos of your sweet moments together.
3. Paint Through the Web
For a cozier at-home encounter, online painting classes will get you in the mix from the comfort of your own space. Play with color as you learn mixing techniques and how to master your chosen media, everything from oil and acrylic to gouache and watercolor. The online format lets you get imaginative with your painting without the stress of a formal studio setting.
4. Dance the Night Away
Get your groove on with dance classes that can add sizzle and swing to your date idea in Boston. Whether you're trying a new step or reviewing your favorites, you'll have a blast working with energetic instructors who'll get you moving.
Online dance classes can provide a more private experience for couples who aren't quite ready for their big debut.
5. Get Snapping
Photography classes help you make the most of your smartphone or get you rolling with old-fashioned camera skills. Expert-led classes on photo editing will help you correct missteps, while portrait sessions show you the finer points of photographing human subjects. Even remote couples can enjoy a virtual shutterbug session with online photography classes.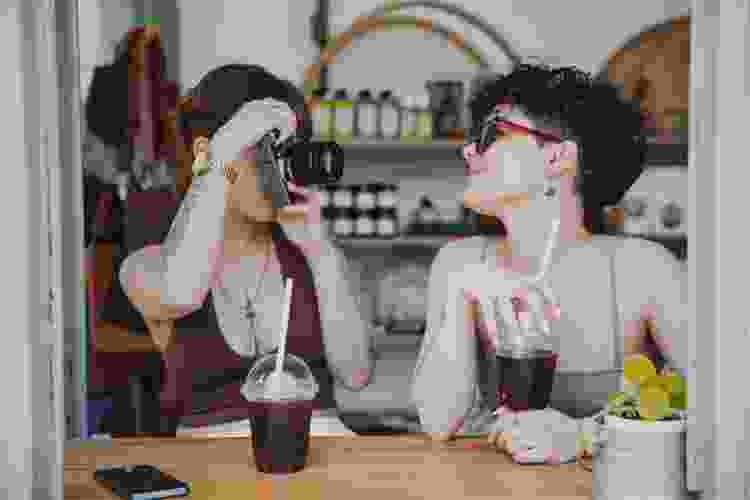 6. Draw Things Out
It's not sketch to include drawing classes in your list of date ideas in Boston. Couples can discover the fun of self-expression by learning to control form, shape and shading with help from exceptional artists teaching every course.
You can also set up a home studio and tune in for online drawing classes that bring you the joy of art wherever you are.
Foodie Date Ideas in Boston
7. Get Cooking
Turn up the heat on your date night with cooking classes in Boston. You choose the menu, and your master instructor teaches you how to craft a meal you'll get to enjoy together.
It's a hands-on session custom-made for good times with great company and gourmet food, so delicious you may surprise yourself!
8. Become a Virtual Gourmet
Online cooking classes eliminate the question "What are some good date ideas near me?" by bringing the date ideas in Boston directly to your home kitchen.
Get the home fires burning with a session in gourmet cuisine, led by expert chefs who can lend a little atmosphere to your course. They'll help you prepare a meal you can share and make sure you have a good time from start to finish.
9. Raise Your Spirits
Budding bartenders can craft the latest cocktail creations with online mixology classes on their menu of date ideas in Boston. Stir up the spirits as you blend botanicals and mixers with familiar liquors to create complex masterpieces to enjoy together. With master mixologists on screen leading you step-by-step, you'll have things shaking in no time.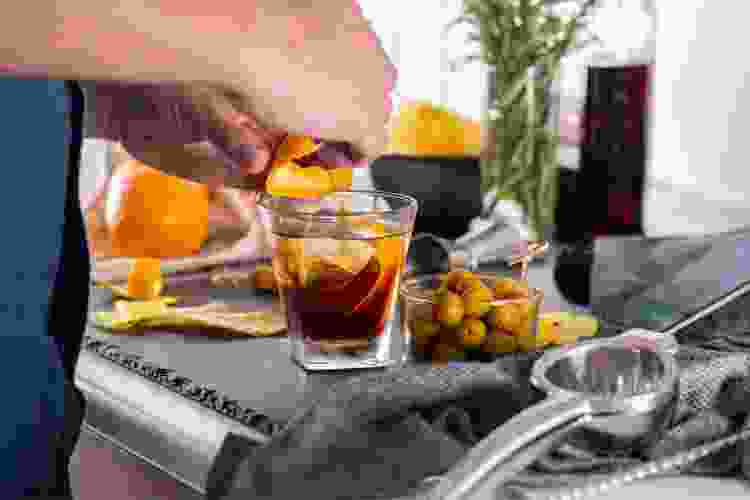 10. Taste the Bouquet
If wine experiences are your kind of date ideas in Boston but heading into the city is something of a challenge, try virtual wine tastings as a solution.
You'll get a heads-up for the bottles you'll need, and some courses even include a tasting kit to make it easier. Pour, sip and savor in a familiar environment for sweet moments of delicious discovery.
11. Do Dessert Right
Sweets for your sweet have rarely been sweeter than what's in the case at Mike's Pastry. Cannoli of all stripes are Mike's specialty, with no fewer than 19 variations available.
Choose from mint chip, pecan caramel and peanut butter-filled, among many others. There are also pies, cookies and biscotti completing the display and competing for your heart one of the most indulgent date ideas Boston has to offer.
12. Dine Elegantly
Make your evening out an upscale event with dinner at Deuxave. It's a chic dining room in a comfortable space with a menu of craft cuisine inventions.
Share a sumptuous seafood creation like seared striped bass or be adventurers and try the lobster gnocchi fricassee and the seared Hudson Valley foie gras. When your date ideas in Boston are this tony, you're in for a real gourmet treat!
Unique Date Ideas in Boston
13. Get in the Game
Why leave home when some of the coolest date ideas are in the virtual world? Virtual game nights provide party game fun in an online environment, while online trivia games recreate pub-style quizzes through your device. Both are hosted events that keep the good times rolling.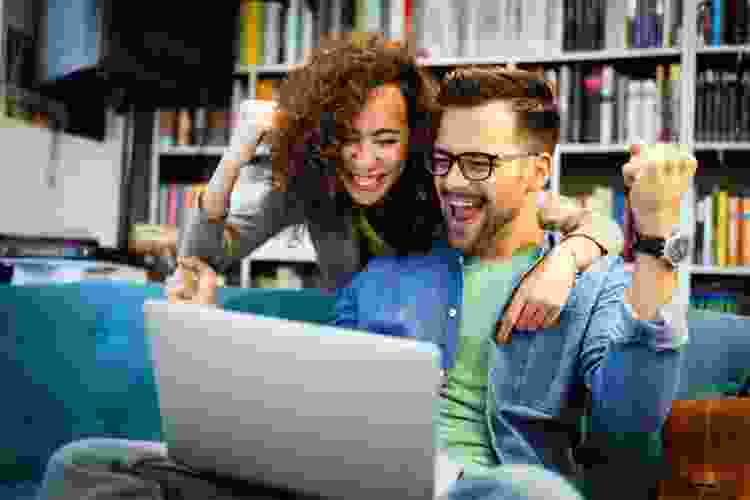 14. Act Up
When looking for first date ideas that really break the ice, acting classes are a must! These exhilarating courses explore character building and communication in ways that help break down walls between participants.
If performing in front of an audience isn't your idea of a good time, you can book online acting classes for distance learning on the home stage instead.
15. Have a Great Escape
For a more puzzling date idea, virtual escape rooms will have couples collaborating on cryptic clues to earn their escape. Invite a second couple for a double date, and some added assistance!
If online search is more your passion, virtual scavenger hunts send you on an excursion all around the internet hunting down landmarks and locations, all without having to put on your shoes!
16. Roll the Dice
If the question is "Where can I go on a lowkey date?", Tavern of Tales can provide a chill evening of tabletop gaming. Game-loving couples can hide away in this full-service bar with an array of unique board games to enjoy. The menu features a full range of diner fare and a list of cleverly named cocktails to sample while you play.
17. Live in Luxury at Encore by Wynn
When the weather outside turns frightful, book a suite at Encore by Wynn and turn your winter date ideas in Boston into a sweet escape without leaving the city.
The five-star status is well-earned with luxury accommodations, top-tier dining and casino gaming to enjoy. Work out in the fitness center and reserve an afternoon at the spa. If one night isn't enough, make plans for the weekend!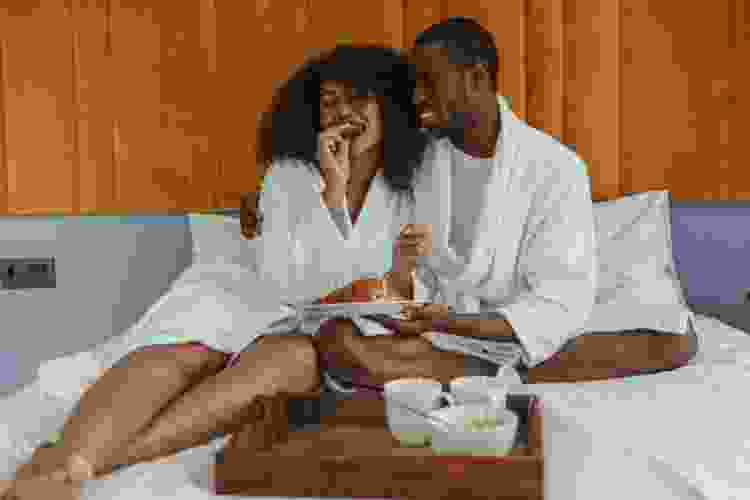 18. Reach New Heights
Plan your Boston date at rooftop bar Deck 12, with views that are not to be missed! Situated above the seaport at the top of Yotel, one of Boston's most innovative hotel experiences.
With impressive views and fun food, it's one of the best first date spots Boston has to offer. Enjoy brunch or bar bites on the sun-soaked deck or simply sip away the evening with cocktails and a sunset among the sailboats like nothing you've never seen before.
19. Groove With the Blue Man Group
One-of-a-kind performance artists Blue Man Group have a home for their hypnotic weirdness home in Boston. Lovers of the hilariously creative can enjoy a show in Charles Playhouse, one of only four permanent locations for the troupe.
Shows are updated regularly with new features, which makes this date idea in Boston a potential repeat engagement for couples who can't get enough Blue.
Outdoor Date Ideas in Boston
20. Pull Up Your Sox
For baseball fans, there's no more romantic date idea in Boston than an afternoon game at Fenway Park. It's a temple to America's pastime, a place to watch the Red Sox play (and hopefully win!) where fans and players alike are surrounded by history. Add a one-hour walking tour to get a behind-the-scenes view of all the best-known spots in the park.
21. Pick a Picnic
Let's Picnic offers alfresco dining dates where you simply show up and enjoy your lunch. The company arranges your picnic based on your choice of menu, assembles the site for you to enjoy and returns to clean up after you're finished.
It's a hassle-free way to picnic with gourmet options tailored to almost any eating plan. For a more budget-friendly option, create your own picnic spread and hunker down at one of Boston's amazing park sites, such as Boston Common or the Boston Public Garden.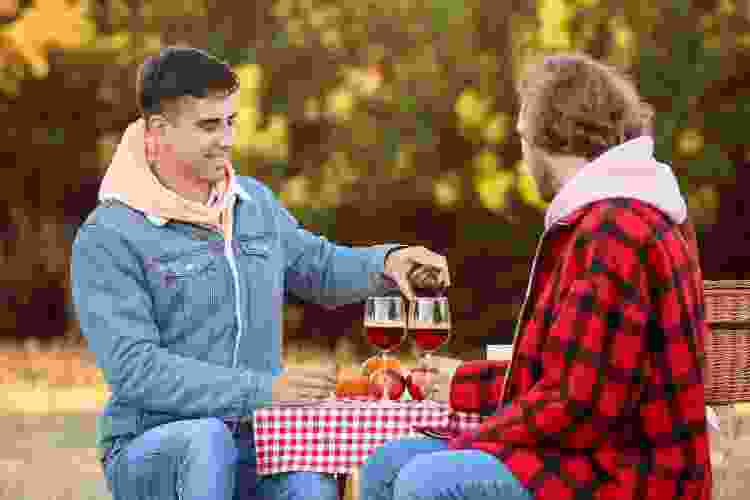 22. Be Among the Beasts
One of Boston's finest menageries, Stone Zoo, offers a first-rate animal experience, with exotic and domestic creatures in a lush conservation landscape.
Visit the Mexican Gray Wolf enclosure and witness one of the most endangered species on Earth. It's a chance for animal lovers to share their adoration of the natural world, for a date day idea in Boston where the wild things rule.
23. Hang Out in the Harbor
"Where can I go on a date in Massachusetts?" you ask, having seen much of what New England has to offer. Why not take a romantic spin through the bay with a harbor tour that gives you a new perspective on date ideas in Boston?
You can watch for whales, scan the cityscape or soak up the sunset. There are excursions for a variety of budgets, and even a dinner cruise starting at a low enough price to qualify as a cheap date idea in Boston with great potential.
24. Lie on the Lawn
This inviting outdoor space on the Waterfront is a modern wonderscape that gets our vote as the best first date spots Boston. At the Lawn, happy couples have what amounts to an open-air cocktail lounge that's perfect for getting to know each other without the pressure of a formal dinner setting.
Live music and beanbag competitions provide lighthearted fun for two people embarking on what could be a romantic adventure!
DIY Date Ideas in Boston
25. Bloom a Little
Create a stunning piece of home décor with virtual flower arranging classes as your next date idea. You'll learn what makes floral art successful, from color, flower and greenery choices to a sense of balance and composition. Working from home means customizing an arrangement that makes sense for your environment.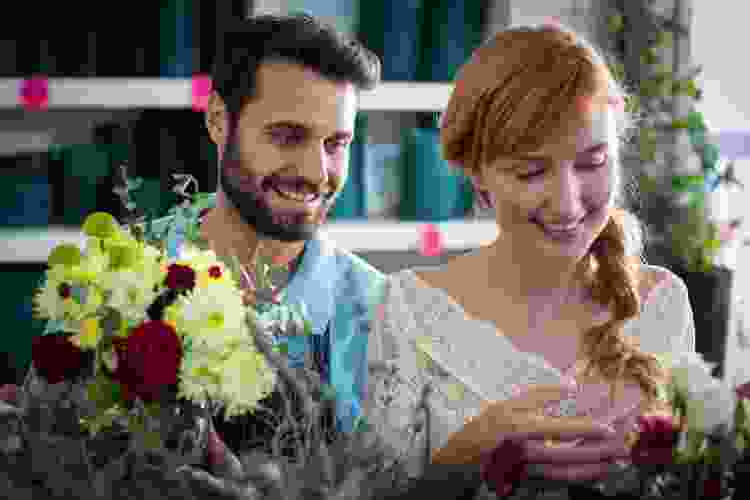 26. Go Against the Grain
With woodworking classes among your date ideas in Boston, you'll learn craftsmanship and design principles from master woodworkers while preparing a project you can be proud of.
Each session helps you develop a sense of confidence and authority over your abilities. And with your special someone on hand, you can help one another fill in the gaps!
27. Create a Masterpiece
There may be no more collaborative art session than glass blowing classes, which makes these courses perfect dates. The cooperation required to achieve a finished piece means you can work together while learning from skillful artisans who'll help you keep things hopping in the hot shop.
28. Tie the Knot
Keep each other in stitches by pinning sewing classes to the top of your list of date ideas in Boston! This time-honored art gets the attention it deserves in courses that teach you to work from patterns, operate a sewing machine and hand-stitch, among other vital skills. You'll create something special as a keepsake while connecting to one another in a whole new way.
Free & Cheap Date Ideas in Boston
29. Get Bookish
Readers can canoodle among the stacks and racks at More Than Words, one of Boston's coolest book and multimedia shops. With new titles sharing shelves with home items and music in various formats, it's an array of experiences in one enriching location.
Purchases from More Than Words help support vulnerable youth throughout the city. Your date idea in Boston becomes a goodwill gesture with every purchase you make!
30. Let the Music Play
Concerts in the Courtyard, sponsored by Boston Public Library, offer free events where music takes on a dozen different shapes. Performers ranging from Latin to classical to circus musicians fill the courtyard with tuneful magic. It's a perfect evening for lovers in the mood for music under an open sky.
31. Be First
Artful and free date ideas in Boston start with First Friday! SoWa, or South of Washington, is a creative community with galleries and boutiques featuring works from local artists.
On the first Friday night each month, everyone opens their doors and welcomes the public to explore the world of color, shape and form. It's one of the most inspiring date ideas in Boston, an evening that surrounds you with the romance of contemporary art.
Add hot chocolate or a Kahlua and coffee for wonderful winter date ideas in Boston that will warm you right up!
32. Shake-speare Things Up
Turn up the culture with a bit of the Bard performed by the Commonwealth Shakespeare Company. This troupe brings the romance, comedy and tragedy of the world's best-known playwright to life on two stages for a double dose of drama.
During summer months, you can enjoy cheap date ideas in Boston with Shakespeare in the Park performances that are free to the public. Bring a picnic and savor the moment!
33. See the Stars
Take your sweet someone for a closer look at the stars for a stellar date idea in Boston! Boston University offers free astronomy nights to the public. Their high-powered telescopes bring the heavens into focus for an intergalactic voyage you can take without exiting the atmosphere.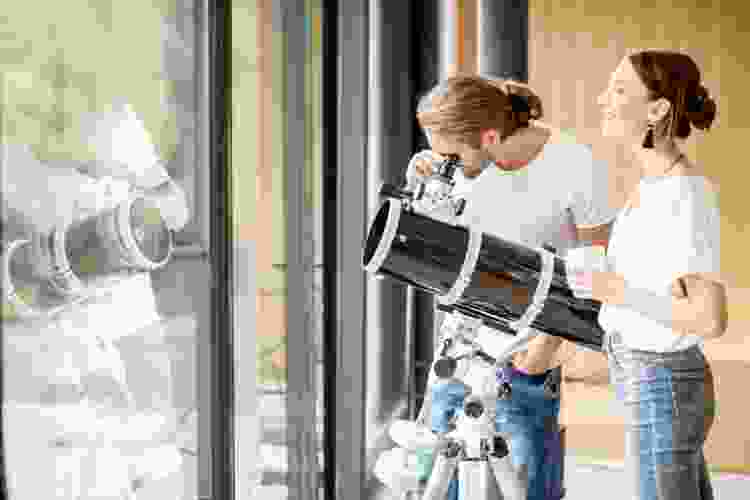 Fun date ideas in Massachusetts that keep Boston at the center of the excitement come in an array of shapes and sizes. Something simple like an outdoor concert can be as thrilling as a luxe dinner at an elegant restaurant.
When you put your heart into your choice of date ideas in Boston, there's no telling where the night will take you!
For even more fun date ideas, check out other experiences happening on Classpop!