27 Most Authentic Boston Foods & Where to Find Them in 2023
Last Updated on Sep 6th 2023
| 0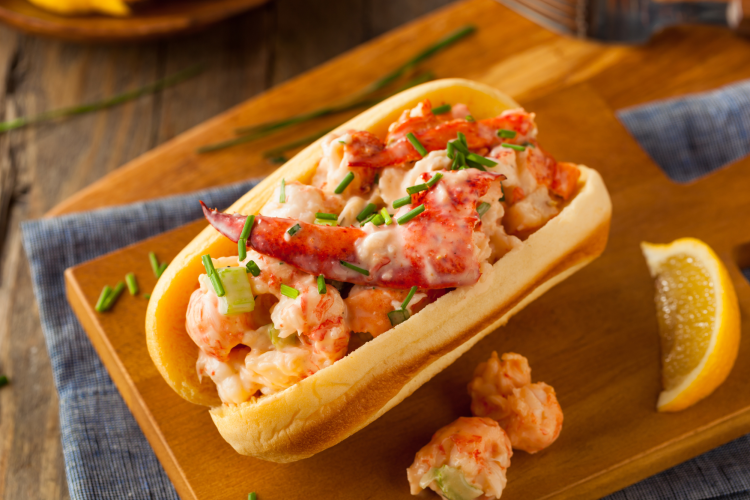 If you want to sample authentic Boston foods, there's good news. Boston is a very compact city compared to New York or Chicago. That means it's easy to venture to different neighborhoods to experience all the flavors of this seaport city.
From the food vendors in historic Quincy Market to the legendary North End, you'll never have to look far to have an authentic Boston dining experience. 
What food is Boston known for? Is there more than just seafood? Boston foods have a reputation for being simple but are also sometimes blamed for being bland. The truth is, when you have so much perfect seafood to work with, you don't need fancy sauces and spices to make it taste great.
A trip to Boston is a chance to experience the best Boston foods including flaky cold-water fish like haddock and scrod to family recipe Italian classics plus Irish, Portuguese, Chinese and Jamaican cuisines.  
Jump to Section
Learn to Cook Boston Food Favorites
These days, eating out can get expensive. Do you want to learn to cook Boston foods at home? Making Boston food favorites like clam chowder or Boston baked beans at home is easy and a great idea for your next get-together.
Check out Boston cooking classes if you'd like to get some professional instruction before taking on lobster bisque.
Whipping up a big batch of chowdah is also a fun idea for team building activities in Boston when you want everyone to have a hand in the pot.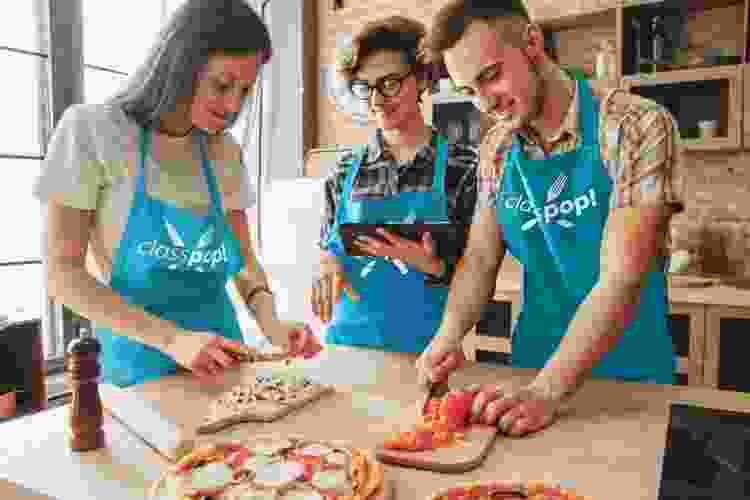 Most Popular Boston Foods
Cities like New Orleans, Chicago and New York are known for being foodie meccas, and each has its distinctive signature foods. Boston foods aren't always in the conversation when discussing places with great restaurant scenes, but that doesn't mean there isn't plenty to eat.
In many cases, Boston foods are straightforward comfort classics with an emphasis on locally caught cold water seafood. But don't forget there are Italian, Irish and Portuguese influences to round out all that chowder. Boston also has Chinatown where you'll find noodles and pastries to compete with anything out of San Francisco.
The top Boston foods to seek out are:
New England-style clam chowder (make sure to get the oyster crackers on top)
Broiled Boston scrod
Raw clams & oysters
Steamed lobster, lobster rolls and clam rolls (cold or fried) 
Yankee pot roast
Boston baked beans and brown bread 
Pizza
Cannolis
Gelato
Boston Cream Pie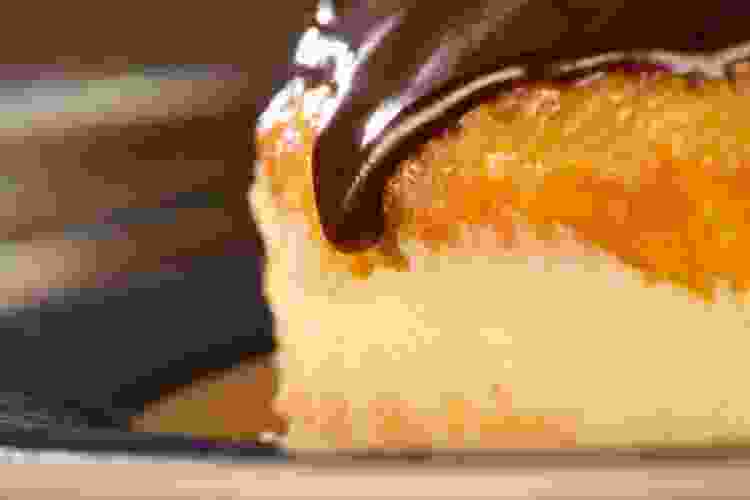 Boston's Famous Food Places
1. Legal Sea Foods
Legal Sea Foods is the ultimate OG for powerhouse seafood restaurants and one of Boston's famous food places. This family-owned fish market began in 1950, opened its first sit-down restaurant in 1968 and hasn't looked back since.
Legal Sea Foods is synonymous with high-quality pier-to-plate Boston foods like thick and creamy clam chowder, lobster bisque and crab cakes. With 23 locations on the Eastern seaboard, you won't have to look far to find one. 
2. Fenway Park
While this is not technically a restaurant, there is no arguing that Fenway Park is one of the most famous food places in Boston. Step up to the plate and get yourself Boston's favorite Fenway Frank sometime around the 2nd inning.
Wash it down with a cold Samuel Adams Seasonal so that you're ready for another Boston favorite — a hot Italian sausage sandwich loaded with peppers and onions — by the 7th inning stretch. Believe it or not, Fenway also offers a legit Yankee lobster roll that even Red Sox fans approve of.
3. Mike's Pastry
There may be no place more iconic in Boston's North End than Mike's Pastry. You'll see the line of people outside long before you reach the front door.
Mike's Pastry is a great place to sample all of the best Boston food confections starting with the cannoli, a piece of fried pastry dough shaped into a tunnel that gets filled with a sweet, creamy cheese filling and dusted with powdered sugar.
Cannoli variations include those made with chocolate pastries, pistachios fillings and toppings from chocolate chips to sprinkles, but the original is always a classic. 
Don't love the cannoli? Mike's sells another Boston food classic, the Boston cream pie, as well as every colorful Italian cookie imaginable. They also ship, and a couple of boxes of Mike's treats make great Boston gifts.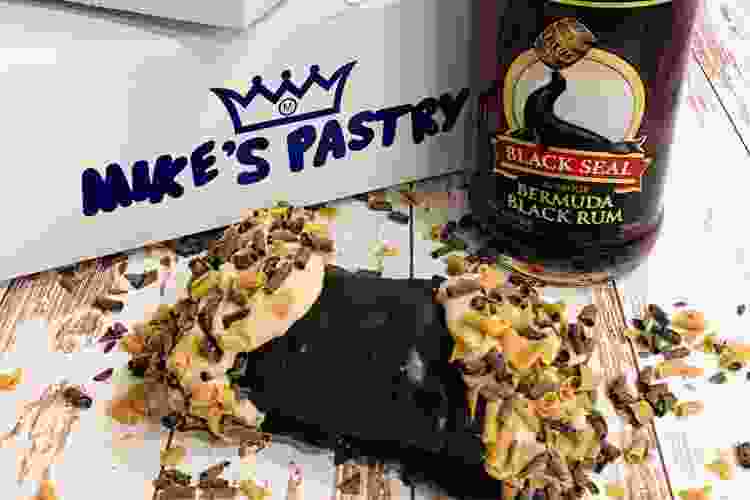 Join our email list for exclusive deals, local events and fun inspiration for living a more creative life.
4. Dunkin' Donuts
Authentic Boston foods are not just found at lunch or dinner. Mom always said the most important meal of the day was breakfast, and Dunkin' Donuts agrees.
From the original glazed donut with the little dunking handle on the side to the legendary Boston Cream, Dunkin' Donuts has been fueling New Englanders since the 1950s. With over 9000 locations worldwide, there's a sweet treat within reach pretty much anywhere you are.
5. Union Oyster House
Any visit to Boston inevitably leads you to Quincy Market, one of Boston's famous food places. Some of the oldest bars and restaurants in the city are still going strong here, including Union Oyster House.
This legendary establishment is the oldest continuously running restaurant in the country and has been serving classic Boston foods since 1826. 
While they've made a few modernizations over the years, you can feel the shadow left by our country's forefathers who huddled together here to discuss independence from Britain.
Besides being one of the coolest restaurants in Boston for Revolutionary War fans, Union Oyster House is known for its ancient raw bar so belly up and knock a few dozen back.
This is also a great place to get a traditional Boston food seafood dish so order the broiled Boston scrod topped with breadcrumbs and a side of Boston baked beans. Simple and simply delicious.
6. Quincy Market
Quincy Market was the OG food hall before food halls were a thing. Originally opened in 1826 as a fresh produce market, Quincy Market later became a central tourist hub for both local food and great shopping just blocks from Boston's waterfront.
This two-story brick building has a central corridor lined with vendors selling all of the classic Boston foods from sausages and strombolis to raw clams and cannolis. 
7. Barking Crab
Boston offers some great options for waterfront dining, but most can only be enjoyed in the spring and summer months. Barking Crab is considered a relative newcomer to the Boston food scene but has turned outdoor dining into a year-round event.
Their festive red and yellow tents create a casual and fun ambiance, and it's the perfect place to enjoy some of the best Boston foods.
This is a great place to get your fried seafood fix or a pile of "steamahs" (steamed clams). If you've already had your fill of lobster on this trip, try their Barking Crab roll for a lighter alternative. Barking Crab is also one of the best affordable restaurants in Boston.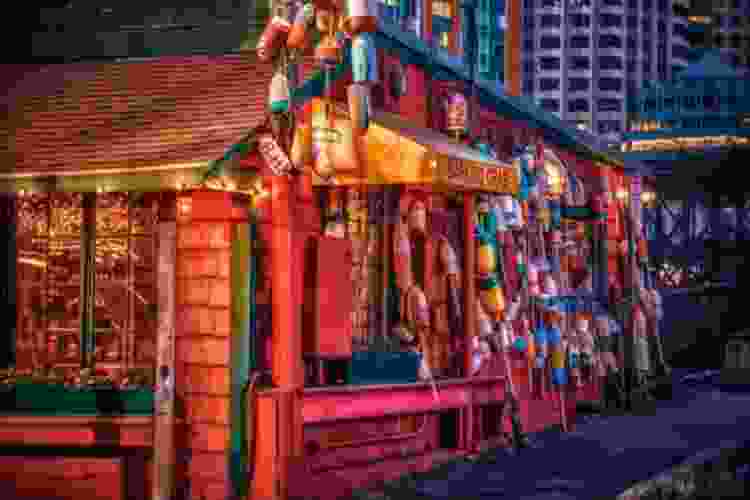 8. The Boston Chipyard
Not all great Boston foods come out of the ocean. Some come straight out of the oven. Any stroll through Boston's Quincy Market food hall should include a stop at The Boston Chipyard for a dozen or so of their bite-sized, fresh-from-the-oven goodies. Don't worry. They serve milk too.
9. The Salty Dog
If the general chaos inside of Quincy Market is overwhelming to you and you want something a little quieter, grab a stool at The Salty Dog bar. This is one of the coolest restaurants in Boston because of its location just outside of Quincy Market facing Faneuil Hall.
In the spring and summer, there's no better place to enjoy some raw and rosé and to people-watch while you rest your feet. They have a full menu of Boston foods, but save your appetite and just enjoy a snack before taking on the rest of the city.
10. The Walrus and the Carpenter Oyster Bar
The Walrus and the Carpenter Oyster Bar, located inside Quincy Market, is one of the best places to taste the best of raw Boston foods and one of the oldest market vendors still in operation.
For raw fans, you can choose between icy cold raw Atlantic oysters or raw clams which are known locally as cherrystones, but those who know get both. Their lobster bisque is also a staple of the Boston food scene if you prefer your seafood cooked.
11. Neptune Oyster
In a city where the classic dining spots are mostly modest, no-frills restaurants, Neptune Oyster is a fancy alternative and one of the top 10 restaurants for Boston food.
This small North End spot does not take reservations, so waiting outside for a table is part of the experience. Neptune Oyster brings real refinement to your familiar Boston food favorites.
Obviously, this is a place to enjoy raw seafood but you can get more of your Boston favorites than just the raw ones here. Neptune Oyster is one of the few places serving razor clams.
This is also a place to take advantage of a clam bake — similar to a Lowcountry seafood boil but the food is steamed instead. 
12. Wood's Hill Pier 4
Wood's Hill Pier 4 is another relative newcomer to the Boston food scene but quickly established itself as a landmark and one of the top 10 restaurants in Boston's Seaport district.
Wood's Hill's locally sourced and sustainable food is not the norm in this historic city. This is a great place to go for a business lunch, but the best-kept secret is their brunch where you can indulge in their lobster popover or lobster benedict. 
13. Regina Pizzeria
Boston is known as much for its outstanding Italian food as it is for the seafood scene and one of the best Boston foods is a simple slice of pizza. Regina Pizzeria has been serving up perfect brick-oven slices since 1926.
They've got locations all over the city, but the original shop is a hidden gem restaurant in Boston's North End.
You might expect only the classic combinations here, but don't be surprised to find options like the Rosemary Ham Bianco featuring roasted pineapple, fresh spinach, rosemary ham, fresh basil and garlic sauce. Regina Pizzeria is also one of the best affordable restaurants in Boston.
14. Parker's Restaurant
Got a special occasion? Need date ideas in Boston? Parker's Restaurant at the iconic Omni Parker House Hotel is one of the top 10 restaurants in Boston for classic fine dining. A meal at Parker's is an elegant white tablecloth affair. 
Parker's Restaurant is home to three of the most classic Boston foods. First, your meal will include their famous Parker House rolls. For your entrée, savor the light, flaky bite of a broiled Boston scrod.  
Ever wonder what foods originated in Boston? Save room for a slice of the Parker House Boston cream pie, which was invented here. Boston cream pie is really more of a cake with a custard filling but a true Boston food masterpiece when done right.
They have also mastered the art of shipping this delicacy, so Parker's House Boston cream pies make great gifts for foodies.
15. Cheers
Boston's famous food places include Cheers, which is known more for the TV series than for serving the best Boston foods. This iconic spot is located on the Freedom Trail and just across the street from Boston Common.
Cheers is exactly what it should be — a pub. They still serve your favorite 80s potato skins appetizer and guests who conquer the Giant Norm Burger can get their names listed on the Norm Burger Hall of Fame.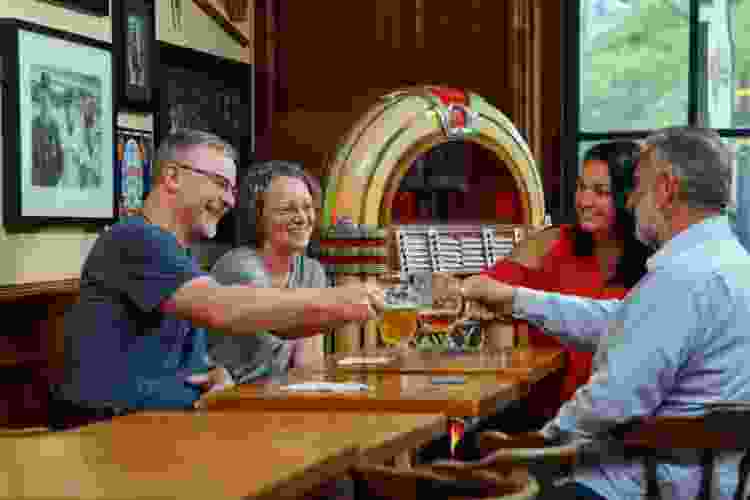 16. Giacomo's Ristorante 
Boston's oldest residential community is the North End, which has been inhabited since the 1600s. This neighborhood which occupies less than 1 square mile is where you'll find dozens of family-run hidden gem restaurants in Boston.
Giacomo's Ristorante tops any best-of list for North End eateries and is known for its no-reservations, cash-only, fast-paced style of serving Italian Boston foods. 
This is not the place to go for lingering romantic dinners and the setup feels a little touristy. But this is a legit Italian Boston foods eatery. This is where you go for your linguine, ravioli, Parmesana and marsala.
Don't expect an extensive wine selection because you're not going to be here that long. Get the house wine and be done with it. Besides being a hidden gem, Giacomo's is also one of the best affordable restaurants in Boston.
17. Little Whale Oyster Bar
Little Whale Oyster Bar may sound like your basic neighborhood watering hole, but it's not. This is the quintessential Back Bay bistro that combines the best of a raw bar counter with refined Boston food appetizers and mains.
Known for its seafood towers and decadent (and expensive) lobster roll, Little Whale is a must for any foodie bucket list. 
Best Hidden Gem Restaurants in Boston
18. The Black Rose
Boston is well known for its Italian community and food scene, but the Irish also have a stronghold on this city's history. That's why any trip to Boston should include a visit to historic Irish pubs like The Black Rose.
Located in the Quincy Marketplace, this is the definition of what an Irish pub should be. Dark, a little dingy but not dirty, fabulous menu and live Irish entertainment. 
 The menu includes clam chowder, but more importantly, they serve classic Irish Boston foods like Black Rose spring rolls (corned beef, brusselkraut, swiss cheese), Jameson Irish whiskey glazed wings and Shepherd's Pie fries. If you're still there when the sun comes up you can get a full Irish breakfast.
19. The Boston Sail Loft
Where do Boston locals eat? Serving the best of Boston foods from their perfectly-light battered and fried haddock to their award-winning chowder, The Boston Sail Loft reigns supreme as a place that still draws more locals than tourists.
Some may argue that it can't be considered a hidden gem anymore because they've won the local clam chowder cookoff so many times, but this cozy and friendly restaurant is a rare find serving the best Boston foods.
Sail Loft also has location location location. Situated directly on the waterfront just steps from Quincy Market, you can watch the boats bobbing in the marina next door while sipping a Chardonnay and nibbling on oyster crackers as you anticipate your meal. It's definitely one of the coolest restaurants in Boston for a date.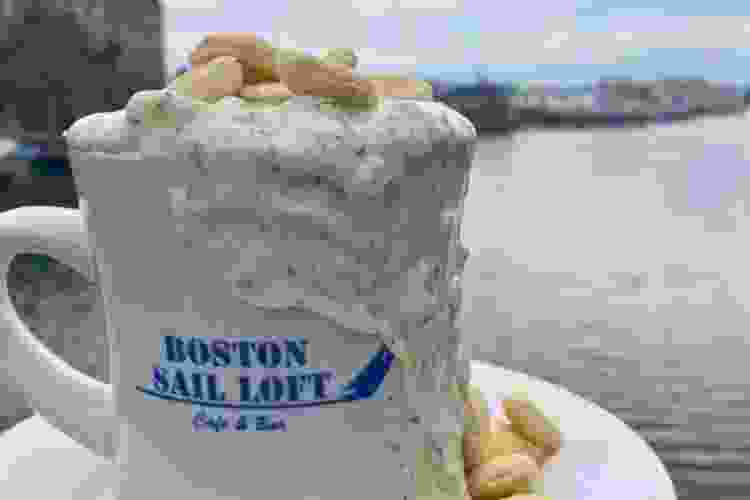 20. Modern Pastry
If you've already done Mike's Pastry and don't want to deal with the crowds, just turn around and cross the street to Modern Pastry.
This lesser-known hidden gem restaurant in Boston serves all of the same Boston food treats that Mike's has without all the hustle. If you're lucky enough to grab a table, enjoy a cappuccino with your fresh cannoli.
21. Bostonia Public House
Bostonia Public House is your typical trendy cocktail and dinner spot. Great vibe, but more importantly great drinks and a chance to try a lesser-known but classic Boston food — Boston baked beans.  
Boston is affectionately known as Beantown because they were once part of the molasses boom and one of the best things to do with molasses is to make baked beans which are traditionally served with a little loaf of brown bread. 
There's a lot more to Bostonia than beans. You can get either a cold or hot buttered lobster roll here for a lighter bite, but the entrees include a crab-crusted cod and scallops on a beet risotto. Just get the Bostonia baked bean as a side no matter what.
22.
Shōjō
You're tired of Italian. You hate Irish pubs. You can't handle any more lobster. Now what? You may not be thinking of Asian cuisine when you think of classic Boston foods, but Boston's Chinatown is an epic foodie destination. You just have to know where to go. 
Shōjō is an absolute hidden gem restaurant in Boston serving high-quality ramen and other fusion dishes plus a full cocktail menu and sake service.
Meat lovers will want to go for the Shōjōnator, a 1/4-pound burger on a house-made sesame bao bun with pickles, kimcheese, sriracha aioli, fried shallots and barbeque sauce. Add a fried egg and a side of duck-fat fries if you have time for a nap.
23. The Dubliner
It looks like just another touristy Irish pub from the outside, but check out The Dubliner on Sundays for a classic Boston food experience.
Their Sunday roast dinner will transport you back to Mom's kitchen and features slow-cooked bone-in roast beef plus a rotation of other meats and sides.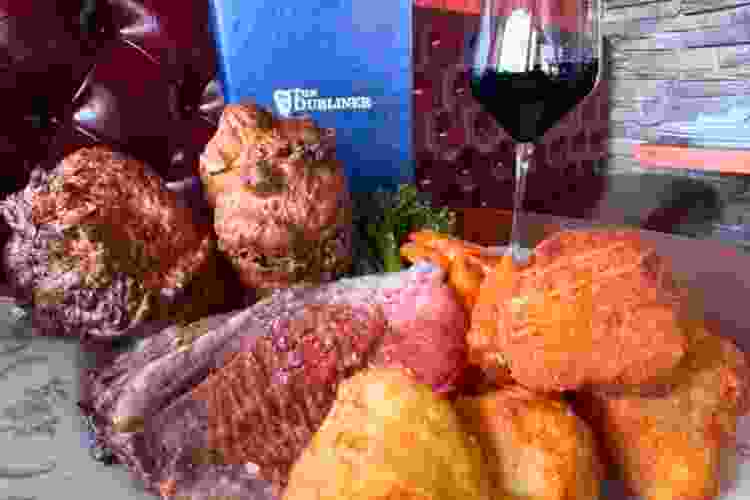 Best Affordable Restaurants in Boston
24. Caffé Paradiso
These days, finding affordable food in any city can be a challenge. Luckily one of the best Boston foods is still also one of the cheapest. There is no lack of gelato shops around this city, but one of the hands-down favorites is Caffé Paradiso in the North End.
This is your typical North End gelato shop that also serves excellent coffee drinks and has a selection of liquors and pastries. Pistachio is one of the best flavors that are always available, but you'll see options like passion fruit or tiramisú too.
25. Flour Bakery & Café
James Beard award winner Joanne Chang delivers sticky sweetness and smiles at Flour Bakery  & Café. Her commitment to community, ethical employment practices and good service make her pastries and pies taste even better. 
It's hard to believe quality this good could be so affordable. The brown butter cinnamon roll is a cult favorite and costs less than a tall Starbucks. Baked goods lovers can choose from banana bread, apple-snacking spice cake, sugar brioche buns or a seasonal scone. Breakfast or lunch will also cost you less than $20.
26. Erikson's Ice Cream
You'll need to venture a bit out of the city for this classic Boston food, but it will be worth it. The original Erikson's Ice Cream is located in Maynard, Massachusetts so if you've headed out Route 2 to visit the Revolutionary War battlefields of Concord or Lexington, you're just a short hop away.  
The Erikson family has been scooping since the 1930s. While they serve up all the modern twists that kids like, purists will want to stick to the standards.
A lick of their chocolate, vanilla or coffee ice cream is the best way to appreciate that home-churned flavor, but the best-kept secret at Erikson's is the black raspberry.  
27. Bruegger's Bagels
You don't have to go to New York to get a legitimate bagel. Boston's Bruegger's Bagels went for you. They learned New York's trade secrets back in the 80s and now have over 35 locations where you can enjoy this classic and affordable Boston food.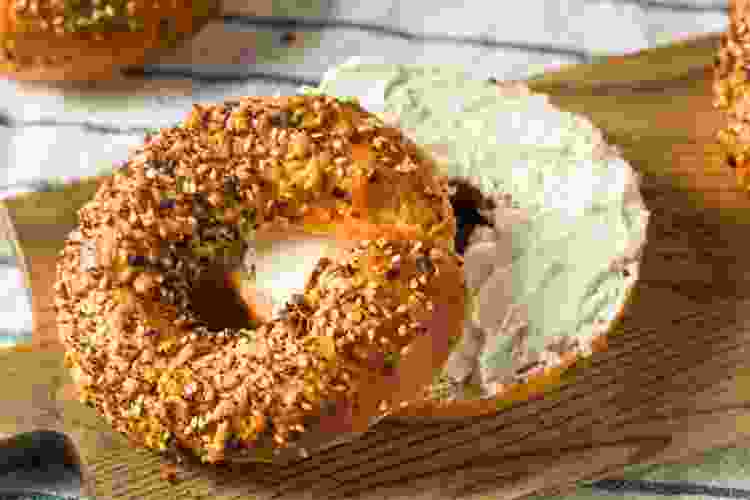 Boston is one of the most historic cities in our country and makes for a great long weekend getaway. Though it may not be known as a foodie city, don't let that sway you away from trying some of these famous Boston foods and restaurants.
This port city offers the best of your seafood favorites in their purist form plus the chance to try a huge variety of ethnic cuisines without having to travel far off the beaten path.
For even more fun things to do in Boston, check out other experiences happening on Classpop!