33 Legendary Date Ideas in Washington, D.C. for 2023
Published on Sep 9th 2022
| 0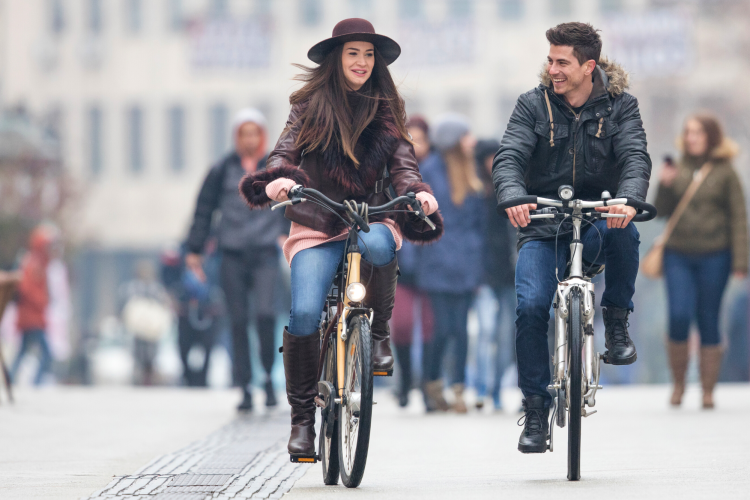 There's no shortage of memorable date ideas in Washington, D.C. for you and your partner. Locals and out-of-towners alike can savor the incredible history, mild weather and fantastic experiences that the city offers.
Where should you go on a date in Washington, D.C.? Home to one of the nation's best professional hockey teams, D.C. hockey games can be a real blast. Or, take the foodie route and make your way through the Michelin Guide for romantic evenings full of world-class food.
Whatever date idea in Washington, D.C. you choose, you'll have an amazing time connecting with your love interest. And connection is what it's all about! In fact, University of Virginia Today reports that spending quality time with that special someone is good for your health and the longevity of your relationship.
So, what are some good ideas for a romantic date in D.C.? Use this list to plan exciting and romantic dates that inspire genuine connection between you and your partner, whether your love spans years or it's the first of many dates.
Jump to Section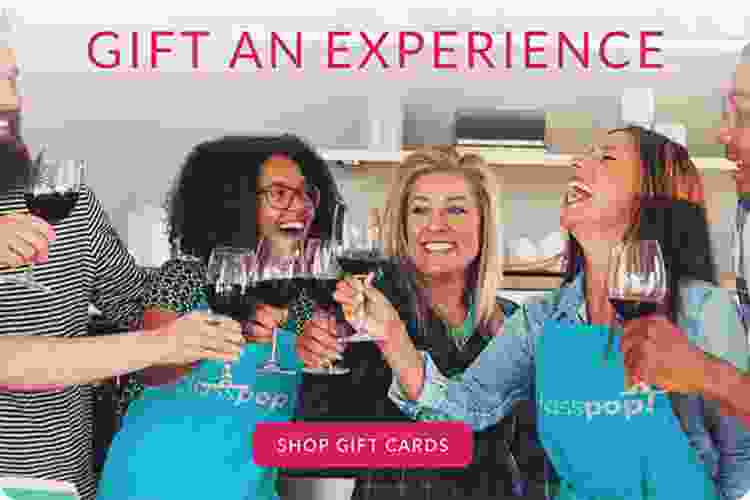 Creative Date Ideas in Washington, D.C.
1. Do a Little Dance
Dance classes in Washington, D.C. are a unique and romantic way to connect with your partner for a date night. With options ranging from slow dancing to line dancing and even salsa, this date idea in Washington, D.C. is a fun way to get close with your lover and put your rhythm to the test.
Online dance classes are always available as well, if you prefer to learn in your living room.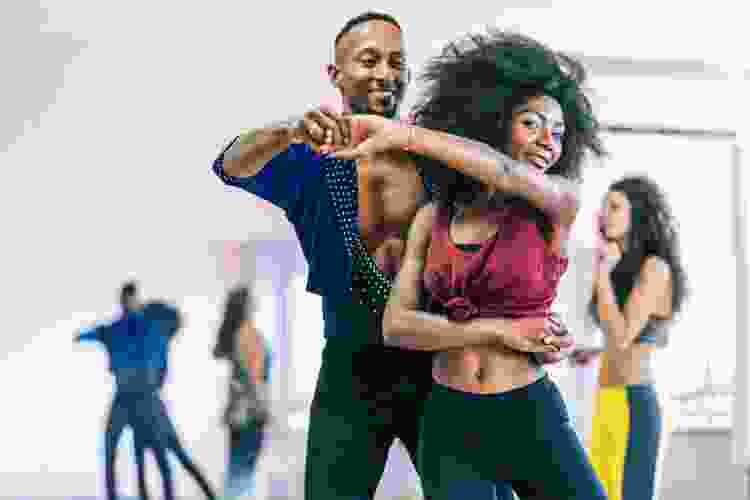 2. Paint and Sip Together
Painting together is a wonderful way to bond and relax after a long week, and if you aren't feeling too confident in your artistic abilities, paint and sip classes are a fun way to ease into things. You can also sign up for online painting classes for a laid-back and creative date idea in Washington, D.C.
3. Creative Arts
Painting may not be your jam, and there's no shortage of other date ideas in Washington, D.C. that let you use your creative side. Photography classes or online photography classes are both educational and useful (your partner may turn into your personal Instagram photographer!)
Or, check out online drawing classes if you fancy the idea of a self-portrait. Another fun, artistic first date idea in D.C. is to take a pottery class together. It's super satisfying to use your hands to create a beautiful clay piece from scratch, and you get to keep your masterpiece as a memento of the occasion.
Foodie Date Ideas in Washington, D.C.
4. Take a Cooking Class
Nothing is better than a home cooked meal made by a loved one, but if your cooking skills are lacking a bit, taking one of the many cooking classes in Washington, D.C. will give you a boost! Learn from master chefs as you work your way through handmade pasta, spicy Indian cuisine or even hand-rolled sushi with your partner.
Online cooking classes do the trick too, and before you know it you'll be on your way to a weekly home-cooked meal that satisfies and impresses.
5. Craft the Perfect Nightcap
You can go out to a bar and spend close to $20 on one drink or you can learn to mix your own perfectly balanced and delicious cocktails at home.
Online mixology classes are a fun and interactive date idea in Washington, D.C. that lets you learn from the experts right at home, so you can sample along the way without having to worry about catching a cab. Or, savor a virtual wine tasting together for a cozy night in that still feels classy and special.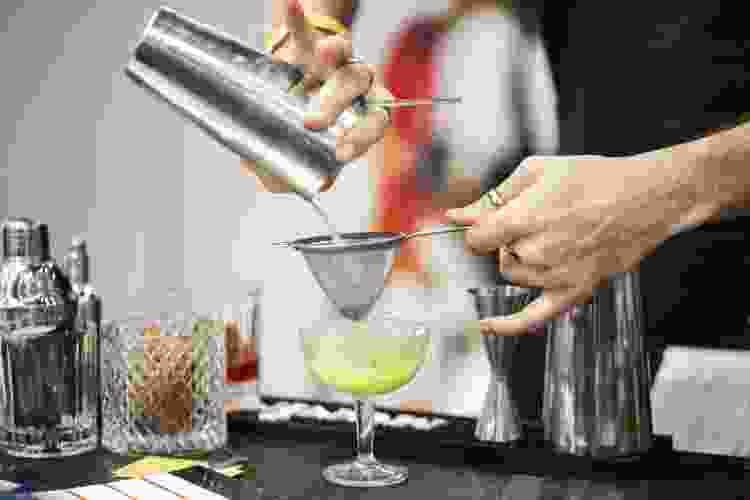 6. Get Inspired at Eastern Market
Head over to the historic Capitol Hill area and be sure to peruse the Eastern Market that has been around since 1873. Along the aisles you will find local foods, beverages and even crafts for you to take home and enjoy.
This community staple is a must-visit for a date idea in Washington, D.C. and hopefully you'll leave with a full cart and inspiration for a gourmet meal to make at home.
7.. Make Your Way Through the Michelin Guide
D.C. is home to a number of Michelin star restaurants that are truly spectacular. This date idea is perfect for super memorable occasions like an engagement, birthday or anniversary.
D.C. locals are truly fortunate to have such a large number of world-class restaurants that have earned the honor of a Michelin star. Book your table in advance at places like Masseria, Kinship and Gravitas.
8. Visit D.C. Food Halls
The next time your girlfriend can't decide what she's hungry for, take her to one of the many food halls in town. This easy date idea requires very little planning and you can each get bites from different vendors if you can't agree on what sounds good.
Check out Tastemakers, The Roost, Western Market, or La Cosecha (among others!) for an easy date night with great food.
9. Discover D.C.'s Breweries
D.C. is home to a bustling brewery scene that's perfect for a day full of beer flights and laughs. This is a laid-back date idea in Washington, D.C. that you can do for your first or 100th date. Be sure to check out Red Bear Brewing Co. or 3 Stars Brewing for some truly unique tasting beers and very enjoyable ambiance.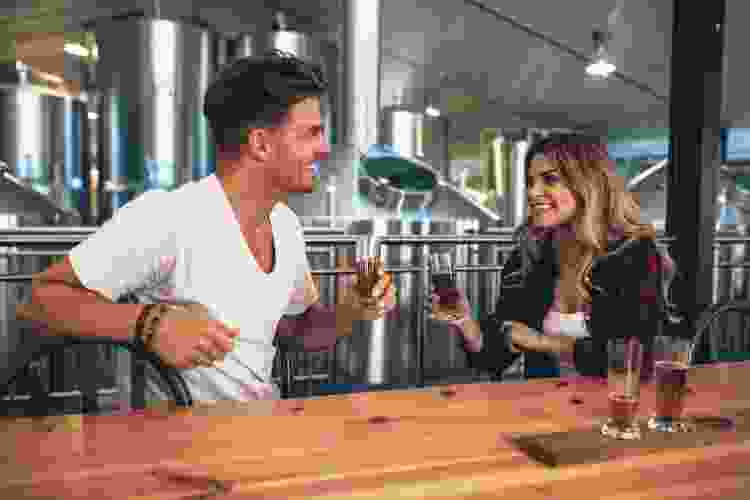 Unique Date Ideas in Washington, D.C.
10. Plan a Game Night
Sometimes you just want to spend the night at home, but you want more than Netflix on the agenda. Cue a game night and maybe even make it a double date idea (or triple!).
Check out online trivia games, virtual game nights or even virtual scavenger hunts for an interactive home date night. You can even sign up for a virtual escape room that you can access right from your couch.
11. Adult Charades
Most of us have fond childhood memories of playing charades in a big group of friends, so why not try an adult version and take an acting class together?
You can even sign up for an online acting class so you can do your own Meryl Streep or Robert DeNiro impersonation from the comfort of home. This is a fun date idea that really encourages you to let your walls down and have a good time.
12. Plan a Staycation at Morrison-Clark Inn
The Morrison-Clark Inn is a historic and romantic Victorian mansion that you can book for a luxurious feeling staycation with your lover. The hotel is full-service, complete with a delicious restaurant and stunning courtyard to enjoy. This date idea in Washington, D.C. is ideal for celebrating anniversaries or special occasions.
13. Interact With Art at ARTECHOUSE
Find yourself at the intersection of art, science and technology with a cool date idea in Washington, D.C. called ARTECHOUSE. This sensation has been hugely popular since it opened and offers large, interactive art installments for you and your partner to enjoy.
The installments change a few times a year, so there's always something new to explore as you get lost in the amazing colors and experience of ARTECHOUSE.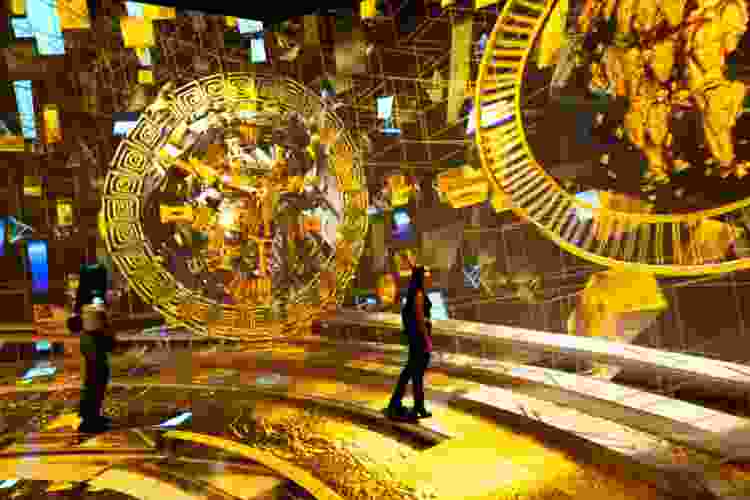 DIY Date Ideas in Washington, D.C.
14. Assemble an Arrangement
Why not take the sweet gesture of gifting flowers one step further by handmaking that beautiful bouquet yourself? Sign up for a virtual flower arranging class together and the next time you're going to buy her flowers put your new learned skills to work.
This interactive date idea in Washington, D.C. is one of the more unique educational experiences the two of you can do together, plus there's something for both parties to enjoy.
15. Get Handsy With a Craft
Nowadays there's a class for every unique skill you could ever wish to learn, and most of them only require a strong internet connection to get started. There's even some more traditionally masculine crafts and skills you can sign up for, like woodworking classes or glass blowing classes. Maybe even try out a sewing class for your next date and learn a fun and useful skill.
16. Plan a Sweets Tour
This date idea in Washington, D.C. is specifically geared towards those with a sweet tooth. No doubt you've heard of a bar crawl, but why not make things a little sweeter and plan your own self-guided sweets tour?
D.C. has an incredible restaurant scene so naturally they have an equally impressive selection of desserts. Georgetown Cupcakes is recognized nationally, but don't sleep on local favorites like Pluma for a phenomenal basque-style cheesecake, or Astro Donuts for seasonal and delicious pastries.
17. Have a Picnic
Picnics can be so relaxing and romantic, and when the weather is nice there's nothing better than enjoying a nice bite outside. D.C. is home to so many gorgeous parks just begging for you to lay down a blanket, open a bottle of wine and savor some snacks with your partner.
Favorites include the National Mall, Constitution Park, Lincoln Memorial and National Arboretum. This date idea is super affordable and enjoyable on a lovely spring or summer afternoon.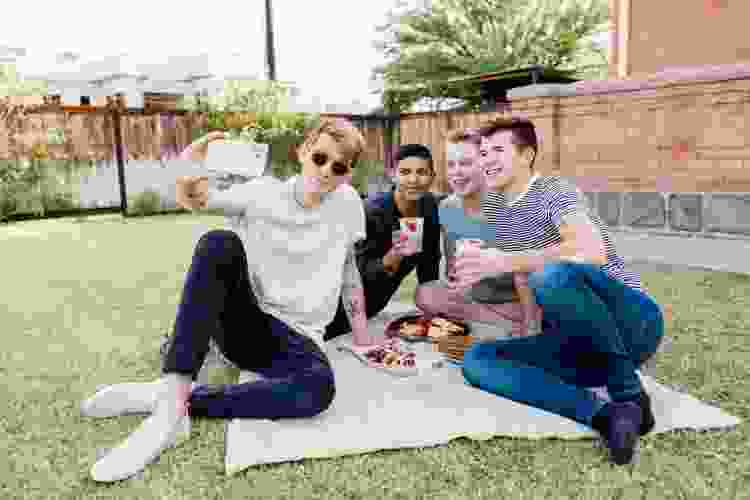 Daytime Date Ideas in Washington, D.C.
18. Stroll Through the Farmers Market
Wondering, "where should I take my girl for a date during the day?" Sometimes the simple things are the best. Take her to the farmers market on a Saturday or Sunday morning for the easiest date idea in Washington, D.C. that brings enjoyment to both of you. Leave the farmers market with a fresh bouquet, a belly full of free samples and a basket of local produce for the week ahead.
19. Go Biking
When the weather is nice, there's no better way to see the city than on two wheels. Grab your bikes and head over to Georgetown for a romantic and active date idea in Washington, D.C. that's sure to get your endorphins pumping. Hop on the C&O Canal which offer a series of trails spanning 185 miles into Cumberland, MD.
20. Watch Live Sports
D.C. is home to some really incredible sports teams and what could be more fun than seeing the action live? If you're a local or visiting the area and you're wondering "where can I go on a date in D.C.?" a great option is attending a live sporting event. Teams like the Capitals, Nationals and Wizards all offer a lively and exciting experience that is sure to boost your D.C. pride.
21. Explore Wineries Together
No need to book a ticket to Napa Valley when you can drive to Leesburg and spend the day amongst the vines. Spend the day with your sweetie sipping local wine and soaking up the gorgeous harvest weather in this date idea just outside Washington, D.C.
Try Carriage House Wineworks or Walsh Family Wines. Both wineries offer tasting and tours all summer long, so you can sip wine soak up the natural beauty just outside the city limits.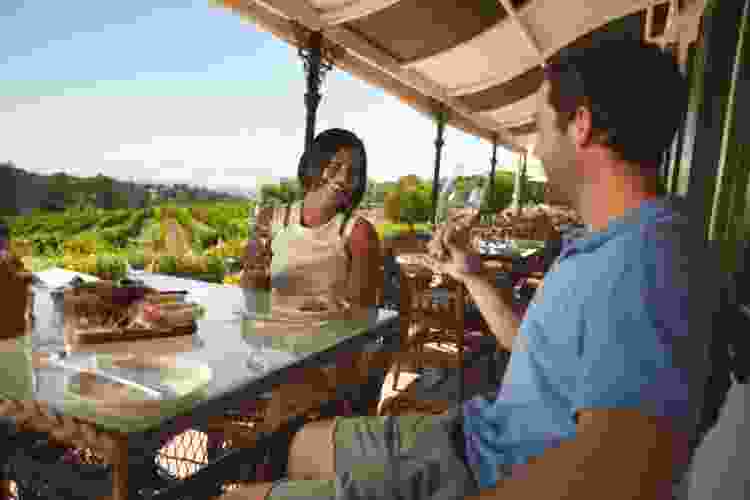 Late Night Date Ideas in Washington, D.C.
22. Book a Tee Time
Take golf to the next level with a fun evening date idea in Washington, D.C. at Swingers. With plenty of cocktails and food to make your experience lovely, you can practice your swing while spending quality time with your date. Or, check out Five Iron Golf for a high-tech simulator featuring the option to virtually play up to 93 championship courses.
23. Play Some Games
D.C. is home to a bustling restaurant and bar scene and many of them feature old-school arcade games for your enjoyment. Check out a spot like Penn Social or Red Room Bar for a competitive date that you can enjoy for hours on end.
Everything from pool to pinball and maybe even Pacman, you'll have a great time drinking and playing games with your boyfriend or girlfriend.
24. Go to a Show
The Kennedy Center is a fun venue that makes for a great date idea in Washington, D.C. year round. When the weather is nice, you can head over to The Wharf and check out a show at The Anthem for some great live shows as well. Check out the website for your venue of choice to get an idea of upcoming shows that you can look forward to.
25. Get Jazzy at Blues Alley
What could be more romantic than some smooth jazz with the one you love? For an easy, cool date night, we recommend heading out to Blues Alley in the streets of Georgetown. Operating for over 50 years, Blues Alley hosts some incredible jazz musicians for you to enjoy.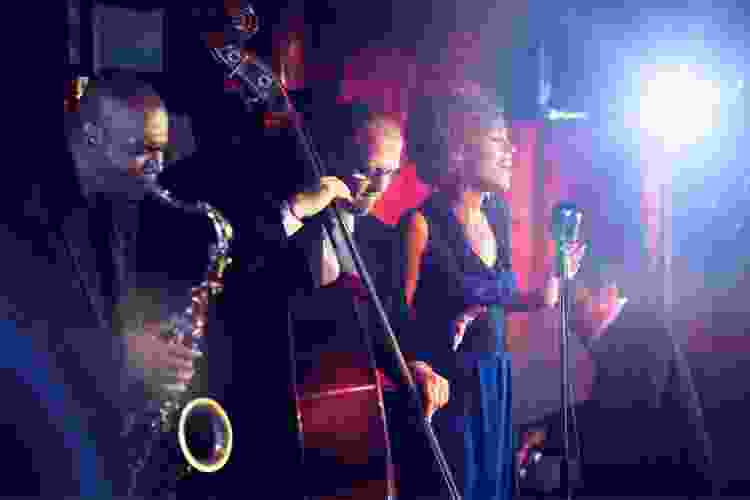 26. Ted's Bulletin
Can't decide between post-dinner ice cream and a nightcap? Have both at Ted's Bulletin with the boozy milkshake of your dreams. This date idea in Washington, D.C. has locations all across the city and flavors to please any and all palates. Favorites include a minty chocolate Grasshopper shake or the Nutty Professor.
Outdoor Date Ideas in Washington, D.C.
27. Visit the Hillwood Estate
This lavish estate was once home to Marjorie Merriweather Post and hosts an impressive display of Russian imperial and 18th century French art as well as gorgeous gardens and grounds to explore.
The perfectly manicured lawns and winding paths offer a romantic date and an easy last-minute plan for enjoying beautiful weather. Picture yourself living in this stunning estate as you peruse the grounds and museum located inside.
28. Cruise the River
Book a trip for two for a romantic cruise along the Potomac River for your next date idea in Washington, D.C. Sip on cocktails and soak up the sites including the Kennedy Center, Washington Monument and the Lincoln Memorial.
29. Stroll Through the Botanical Gardens
Book a day trip to the beautiful and blooming botanical gardens, a true treasure in the city. This living plant museum is the perfect spot for an easy and romantic date idea in Washington, D.C.
Plus, D.C. is known for its stunning cherry tree blossoms in the springtime, and there's no better place to enjoy the wonderful scent and perfect pink and white blossoms than at a place dedicated to plants.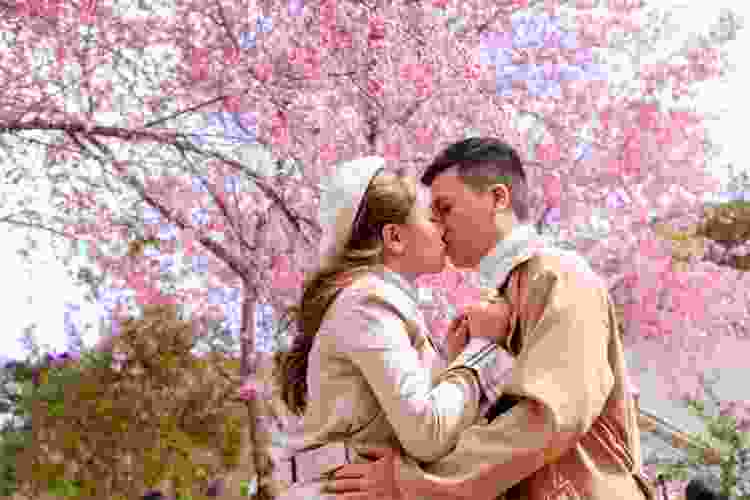 Free & Cheap Date Ideas in Washington, D.C.
30. Visit the Smithsonian
Perhaps one of the most famous art museums in America, the Smithsonian Art Museum makes for a great date idea in Washington, D.C. that you can enjoy for the first or 100th time.
You can spend hours wandering the museum, which doesn't charge for admission by the way, before heading out into the Kogod Courtyard to soak in all the amazing art you've just seen.
31. Visit the Glenstone Museum
Hop in the car and head for the Glenstone Museum located in Potomac, M.D. for a holistic museum experience featuring art, landscape and architecture both inside and outside.
This date idea is a perfectly relaxing afternoon plan for you and your sweetie. Inside the museum feast your eyes on masterpieces from the likes of Jackson Pollock, Andy Warhol and other famous names.
32. Visit Colada For a Summer (or Winter!) Treat
Stop into Colada for a signature cocktail and some tasty empanadas that won't break the bank. In the summertime, enjoy a refreshing fruit colada or in the cooler months, try out a hot chocolate with toasted handmade marshmallows for a nice little treat. This date idea in Washington, D.C. is the perfect intersection of yummy foods and a cheap date.
33. Go to Camp Wharf
Whether it's a warm summer evening or a crisp fall one, Camp Wharf is the place to be for a cozy fire, great people watching and even some s'mores. This date idea is perfect for a first date or even a romantic Valentine's if you're on a budget.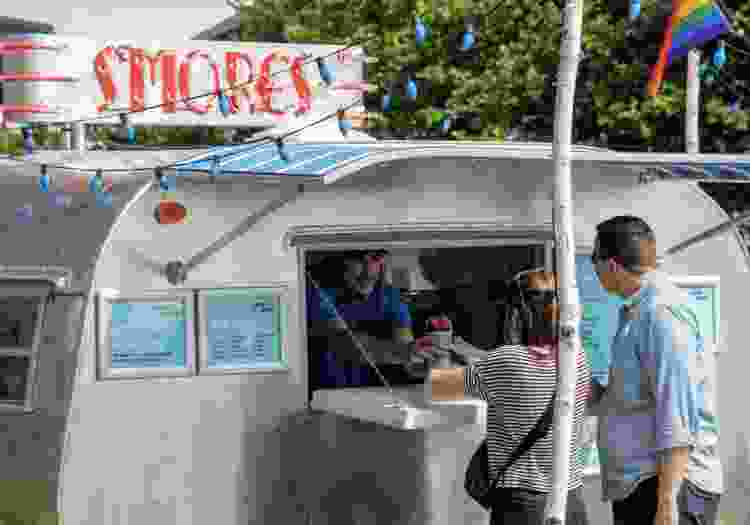 D.C. is a playground of incredible eats and world-famous museums and monuments, offering a laundry list of creative date ideas in Washington, D.C. for you and your lover to enjoy together.
A little bit of planning and creativity can go a long way towards impressing a first date or long-term partner. This list is a great starting point that doubles as a checklist for tons of romantic and fun date ideas in D.C. to carry you through.
For even more fun date ideas, check out other experiences happening on Classpop!