31 Top-of-the-Line Date Ideas in Minneapolis for 2023
Published on Aug 26th 2022
| 0
Make sparks fly with these date ideas in Minneapolis. The city has plenty of classic locations and hidden gems for a fun date night or memorable day date. Regular date nights help you feel closer to your partner and allow you to experience moments that you'll look back on fondly.
But it's time to retire the standard date night and try some new ideas. So, what activities are there to do on a date? University of Colorado reseachers share that the goal should be to strive for authenticity. Choose a date idea in Minneapolis where you and your date can both be comfortable and be yourselves.
Sound easier said than done? Well, we've compiled a list of the top 31 date ideas in Minneapolis that will have you trying new foods, getting creative, exploring the city and more, so you're sure to find the ultimate idea you and your date are sure to enjoy.
Jump to Section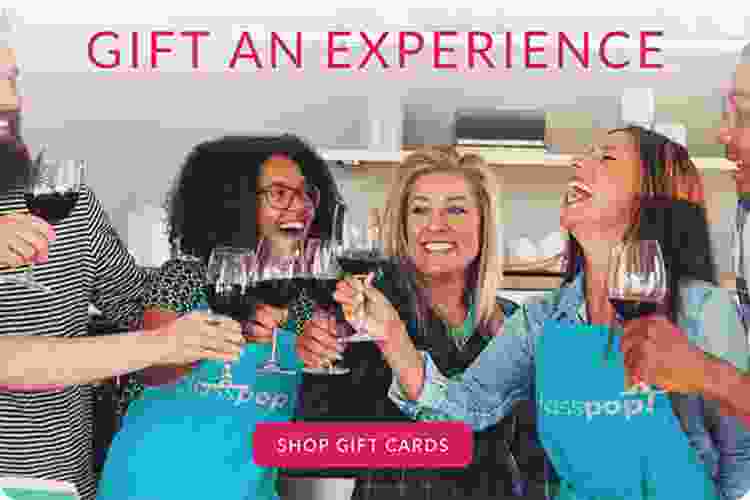 Creative Date Ideas in Minneapolis
1. Pottery Classes
Looking for fun date ideas in Minneapolis in winter? Why not make your new favorite coffee or hot chocolate mug in a pottery class? Pottery classes in Minneapolis are great for couples who want to try their hand at a new creative endeavor.
You don't have to have previous experience because an expert artist will guide you through the class. You'll learn how to throw on the wheel, and trim, glaze and fire your creation. Then the two of you can cuddle up and sip your favorite drinks.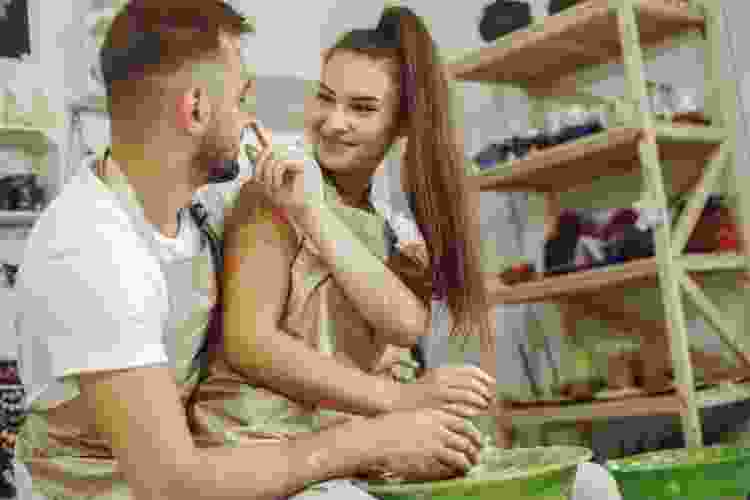 2. Paint and Sip
Spend the evening getting creative with a paint and sip date. An expert artist will guide you on how to craft an image while also teaching basic painting techniques. And you'll be able to sip wine or your favorite drink the whole time.
Want to try painting while comfy at home? You may want to spend the evening doing online painting classes as a creative and cozy date night. You'll learn all the techniques from an expert while using acrylic, watercolor or oils.
3. Dance Classes
Get your groove on with dance classes. This is a fun date idea in Minneapolis that will surely spice up your relationship. You can take sensual Latin dance classes or high-energy hip hop classes, all taught by top-rated dance instructors and movement coaches.
Or you can turn your living room into a dance floor with online dance classes. Have a night that's only the two of you as you sway into the night, laughing and dipping in the comfort of your own home.
4. Drawing Classes
If you've ever wanted to learn how to draw, why not make it a date with your sweetheart? This date idea in Minneapolis is a great way to express your creativity and learn a new skill. Talented artists will lead these drawing classes, teaching the basics like shading and perspective.
You'll also learn different styles, from cartoons to portraiture. And if you want to spend a Saturday being creative while being wrapped up in blankets, you can try online drawing classes. These engaging classes will teach you everything you need to know to start drawing while you create in comfort.
5. Photography Classes
Capture the moment and remember your memories by taking photography classes. This fun date idea in Minneapolis will have you exploring the city to get the best shot and posing for portraits. Skilled photographers will also give you tips on mastering basics like lighting, shadows and composition.
You can learn how to edit digital photography or develop film images. Or begin your journey with online photography classes that will teach you the basics and techniques you need to catch the picture-perfect memories.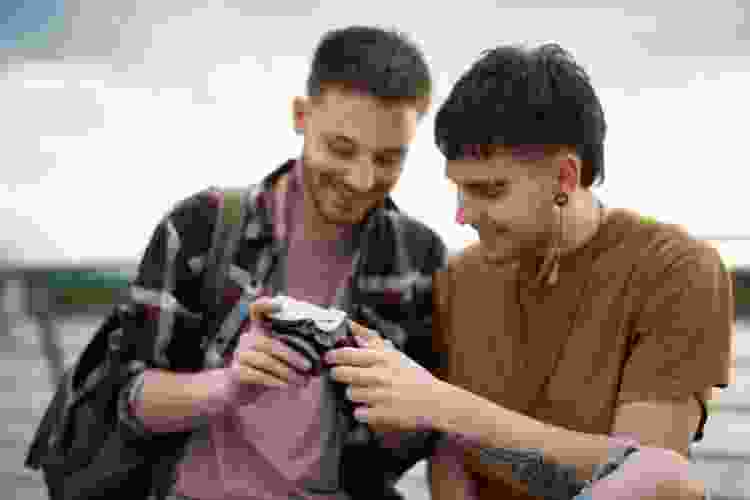 Foodie Date Ideas in Minneapolis
6. Cooking Classes
If you and your cutie are foodies, you need to try these flavorful date ideas in Minneapolis. Learn how to craft cuisines from around the world with cooking classes in Minneapolis. Expert chefs will guide you through carefully curated menus and teach kitchen basics like knife skills.
At the end of the class, you'll be able to enjoy what you've made together. And you may even find a new favorite dish. If you want to spend the evening cooking for just the two of you, try online cooking classes where world-class chefs will teach you how to create a delectable meal for two.
7. Sample a Food Hall
Minneapolis has a vibrant food scene that you should explore. This date idea in Minneapolis will have you and your honey sampling different cuisines and dishes from The Market at Malcolm Yards.
Why get one meal when you can have a few culinary options? Try Korean-style fried chicken, juicy burgers and fresh sushi. And after you've had a few bites to eat, you can top it off with ice cream for dessert.
8. Go Restaurant Hopping
If you can never decide where to eat, why not try multiple restaurants? Restaurant hopping is a tasty date idea in Minneapolis that will allow you to try all your favorites or discover something new. Plan to go to a different restaurant for drinks, appetizers, entrées and dessert.
With this date idea in Minneapolis, you can explore the city and have a unique meal. Spice up the classic restaurant hopping with theme nights, like vegetarian only, specific cuisines or alternating who gets to pick.
9. Dinner With a Rooftop View
Dinner with a view is one of the most romantic date ideas in Minneapolis you can have. Rooftops make for great first date ideas because they are casual but still trendy places like Union Rooftop or The Rooftop Bar.
And if you've been dating for some time, you can enjoy checking out some of the beautiful rooftops the city has to offer. The two of you can look over the city and point out places you've been and places you'd like to visit. Think of the view like a real-life map to help inspire your next date idea in Minneapolis.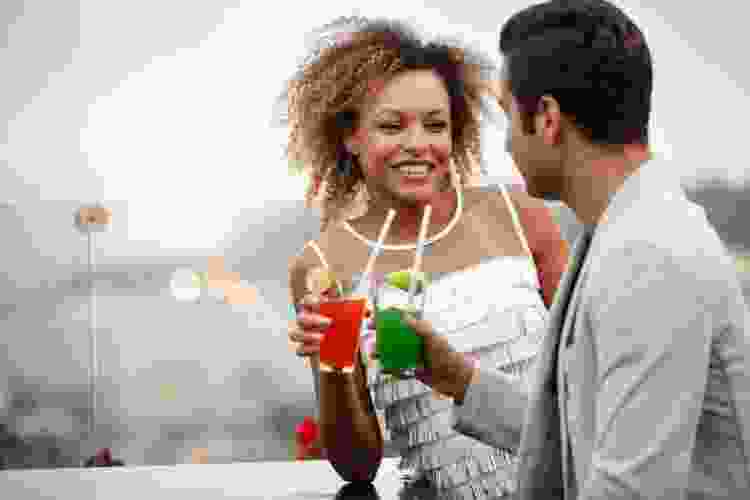 Unique Date Ideas in Minneapolis
10. Acting Classes
You don't have to have dreams of becoming a famous Hollywood star to try acting classes in Minneapolis. These unique date night ideas in Minneapolis can help you break the ice and tap into your silly side.
Experienced acting teachers will guide you through exercises and develop your acting skills. Or turn your living room into a personal stage with online acting classes, where you can log in and get tips from experts right from your computer.
11. Craft Cocktails
Put a twist on the classic happy hour by taking in-person or online mixology classes. Expert mixologists will teach you how to craft the classics, put a twist on your favorites and mix up your new favorite cocktail.
You'll be a master of different liquors and experiment with mixers with this crafty date idea in Minneapolis. At the end of the class, the two of you can giddily sip on your creations. And you can take the skills you've learned and keep creating new drinks.
12. Do a Wine Tasting
Embrace your inner sommelier with in-person or virtual wine tastings. Wine experts and sommeliers will lead these tastings, teaching you how to identify notes and properly taste wines. You'll sit comfortably in your home as you sample different wines from around the world.
The experts will also teach you how to pair wines with different foods, so you'll be able to recreate world-class pairings at home. You can also take what you've learned in those classes and try your knowledge at different wineries in the area.
13. Play at an Arcade Bar
A little competition is a great way to bring you closer to your partner. So why not head to a place with tons of competition and where you can have fun all night long? An arcade bar is a date idea in Minneapolis that will have you laughing as you race around to see who can win more games.
Up-Down Arcade Bar has pinball machines and classic arcade games like Ms. Pac-Man and Donkey Kong. Challenge each other to beat the other's high score, with the loser buying a round of drinks. Of course, the competition for this date idea in Minneapolis is all in good fun.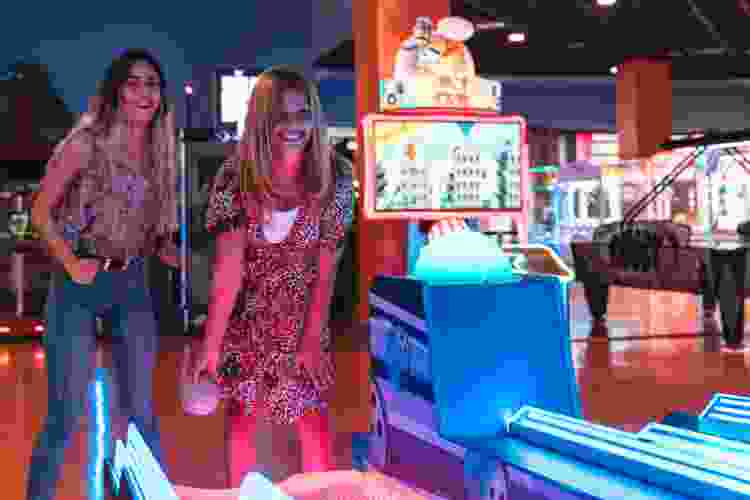 14. Explore the Science Museum
If you're looking for fun date ideas in Minneapolis for winter, you should consider heading to the Science Museum. You'll be able to walk around and explore the exhibits, maybe even learn a new fact or two.
The Science Museum of Minnesota is located in nearby Saint Paul and has fun events like blockbuster movie nights and coffee with a curator. The two of you will always find something to discover in this museum.
DIY Date Ideas in Minneapolis
15. Learn the Art of Flower Arranging
It's customary to bring flowers on a date or even as a simple appreciation gift. But why not take it a step further by creating your own floral bouquet? This creative date idea will have you arranging beautiful blooms in a customized bouquet.
With virtual flower arranging classes, expert florists will teach you how to pair different flowers, colors and sizes to make one-of-a-kind arrangements. Then take what you've learned and create your own floral arrangements for future birthdays, anniversaries and special occasions.
16. Try Glass Blowing
Glass blowing is one of the hottest arts out there, literally. You may not have ever thought that you could make your own vase or cute decorative objects, but with glass blowing classes in Minneapolis, you can.
Glass blowing artists will teach you all the techniques, including safety procedures, to master this artform. You can be a novice and still enjoy this creative date idea in Minneapolis. And at the end of this unique date night idea, you'll have something to display in your home with a story behind it.
17. Craft With Wood
If you've ever wondered how to make your own furniture, you can get a hands-on look with woodworking classes in Minneapolis. This is sure to be a date that the two of you will never forget.
Expert woodworkers will teach you how to turn and carve wood to make vases and candlesticks. You don't need any prior experience for this unique date idea. Just bring your partner, creativity and a willingness to try something new.
18. Learn to Sew
If you've ever wanted to learn how to make your own clothes, take a sewing class for a fashionably fun date idea in Minneapolis. Seamstresses and sewing experts will teach you all the stitches you need to know to start this creative hobby together.
From hand sewing to machine sewing, you'll soon be able to make simple curtains and intricate dresses. And you won't need to know how to sew to try a class because there are options for beginners that will teach you the basics.
Indoor Date Ideas in Minneapolis
19. Virtual Game Night
Infuse a little fun in your stay-at-home date night. Grab your favorite blankets and make a snack, because these fun date ideas are perfect rainy or cold days. You can play these virtual games with only the two of you or make it a group date by adding a few friends.
Test your knowledge of general facts with online trivia games. Or get together with friends for virtual game nights. Think you're good at solving clues? Put your problem solving skills to the test with virtual scavenger hunts and virtual escape rooms.
20. See a Concert at First Avenue
This classic and historic venue has been a fixture in Minneapolis since 1970. First Avenue has hosted everyone from legends like Prince and James Brown to indie favorites like The Gaslight Anthem and Edward Sharpe & the Magnetic Zeros and everyone in between.
Concerts and events at First Avenue are the perfect indoor date ideas in Minneapolis for music lovers. You'll see unforgettable acts and make unforgettable memories together.
21. Treat Yourselves to the Spa
Wondering, "Where should I take my girl on a date?" Sometimes she needs a little relaxing, which is why you should plan a date at the spa. Treat yourselves to beauty treatments, mud baths and massages that will help you get rid of all life's stressors.
For this luxurious date idea in Minneapolis, you can choose from plenty of treatments for couples so you can spend the day together and walk out in your most relaxed state.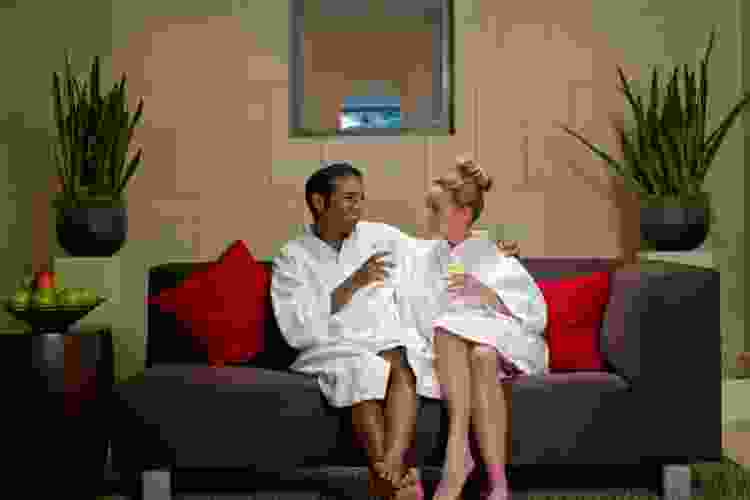 22. Play Artful Mini Golf
Mini golf is a classic date idea, but why not give it a fun twist? At Can Can Wonderland, the classic mini golf course gets a bright and artful treatment. This indoor facility has 18 holes designed by local artists, architects, engineers, fabricators and welders.
You'll definitely feel challenged to try to complete this mini golf course. And you can spend all day with this date idea in Minneapolis because they also have an arcade and entertainment like live music and aerial shows as well as food and drinks.
Outdoor Date Ideas in Minneapolis
23. Check Out the Falls
Minneapolis has some gorgeous scenery that you should take advantage of on your dates. There's no date idea in Minneapolis that will give you a view quite as pretty as taking a hike to the Minnehaha Falls in Minnehaha Park.
You'll be astounded by the beauty of this wild waterfall in the middle of an urban setting. Hikes in this area are also great fall date ideas in Minneapolis because you'll get to see a forest of colorful leaves surrounding you.
24. See a Movie at the Drive-In
Put a twist on the classic movie night with these outdoor date ideas in Minneapolis. Head to the drive-in for a great outdoor date night seeing some of your favorite flicks.
There are plenty of drive-in movies in the area, so you're sure to find one playing a good movie from rom coms for a romantic date night to slasher films for Halloween. At some theaters, you may even be able to see a double or triple feature with the price of one ticket.
25. Go Kayaking
Escape the bustling city by getting out on the water for a scenic date idea. You can go kayaking on the many lakes, rivers and streams throughout the Twin Cities. Rent kayaks and venture out into nature like Rum River, which you can kayak year round. Or paddle around Lake Calhoun, only fifteen minutes from Downtown Minneapolis.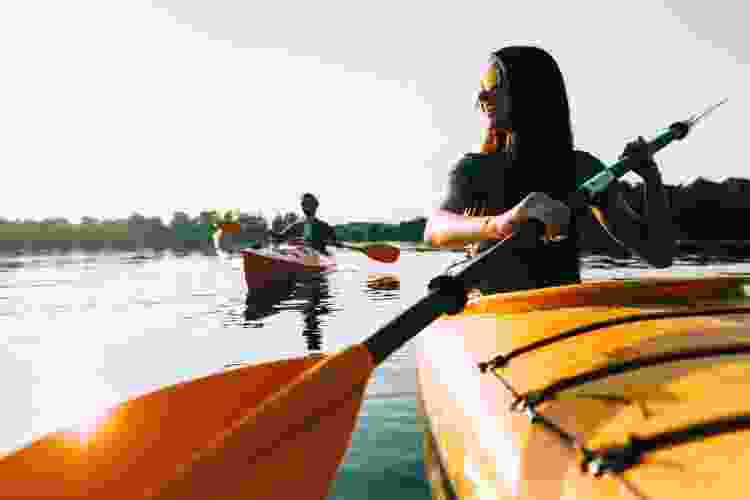 26. See a Baseball Game
Where should I take my boyfriend on a date? Look no further, because heading to a baseball game is a great option if your guy loves sports. This is also a wonderful date for some fresh air because the Minnesota Twins have a stunning outdoor stadium. Cheer on your hometown team and eat some barpark classics with this outdoor date idea that's sure to be a home run.
Free & Cheap Date Ideas in Minneapolis
27. Tour the Minneapolis Sculpture Garden
Explore thought provoking art over eleven acres at the Minneapolis Sculpture Garden. There are no tickets required for admission, so it's the perfect free date location in the city.
Wander through the grounds and check out the more than 40 pieces of artwork. On your exploration, you'll find hidden gems of history and beautiful flowers intertwined with the art.
28. Walk Around the Marjorie McNeely Conservatory
The Marjorie McNeely Conservatory is stunning in the summer, but it can also make for fun fall date ideas in Minneapolis. The Zoo and Conservatory are free to explore and you'll be able to see a stunning botanical collection, seasonal flowers and tropical plant species.
29. See a Comedy Show
Spend the night laughing as hard as you've ever had when you see a comedy show. Local comedy shows can be cheap date ideas in Minneapolis, but don't let that think you won't have fun. From improv to standup, the comedians will have you belly laughing at jokes and bits all through the night.
30. Marvel at the Skyline at the Stone Arch Bridge
Where can I go for a lowkey date? How about one of Minneapolis's most iconic locations? The Stone Arch Bridge overlooks the Minneapolis skyline and provides a beautiful scene all year round. It's the perfect location to end a date or even plan a walk to purposely pass by.
31. Check Out the Minneapolis Institute of Art
Not every date has to be expensive to be fun. In fact, some can be free like a day exploring the Minneapolis Institute of Art. Admission is free, although some special events and talks do have a ticket price. But for general admission, you can explore the galleries and marvel at the art collections.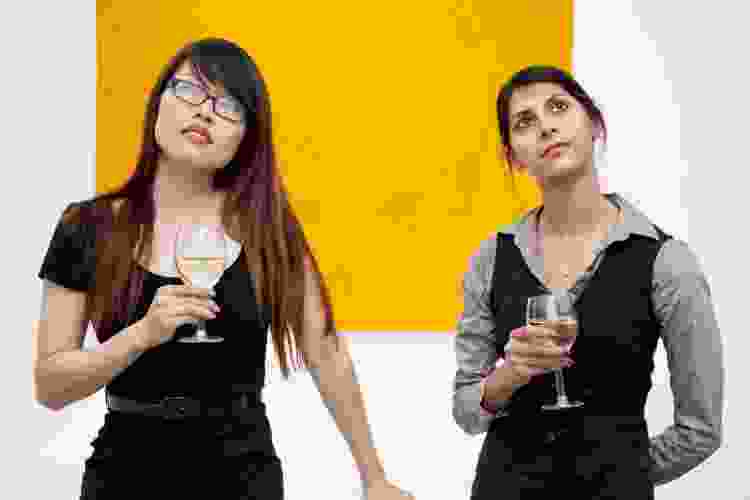 Minneapolis is a vibrant city with history and fun around every corner. It's the perfect place to let sparks fly, get romantic or even meet the one. Whether you're looking for first date ideas or have been together for years, Minneapolis provides a fun background to make memories with a romantic partner.
With these date ideas in Minneapolis, you'll never lack something to do for date night. Pick your favorites or try them all for unforgettable date experiences throughout the city.
For even more fun date ideas, check out other experiences happening on Classpop!