29 Most Beautiful Pottery Gifts for Your 9th Anniversary
Published on Nov 1st 2022
| 0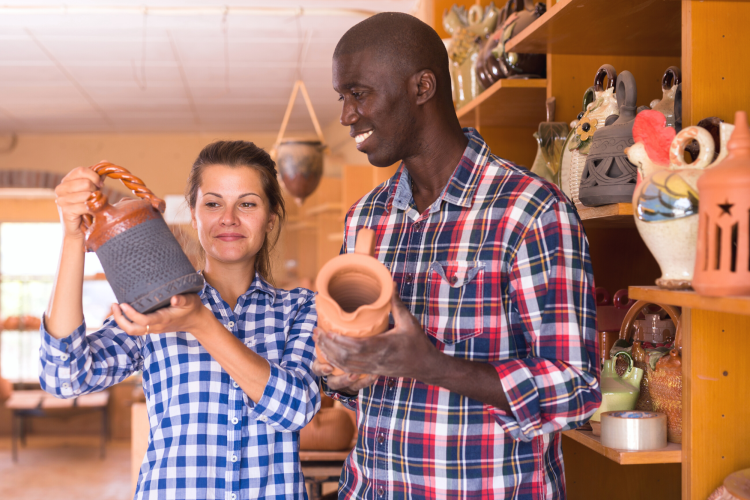 Are you looking for awesome pottery gifts for your 9th anniversary? Well, you're in the right place. This list has something for everyone to gift their significant other or favorite married couple, no matter what they're into.
According to The Knot, pottery gifts represent the home and family that you've built together. Ceramic containers have also been used throughout time to carry water, a substance that can adjust course and flow in various conditions.
A lot has changed in nine years, and your gift should reflect that. These pottery gifts highlight this meaningful representation and allow you to celebrate nearing a decade of marriage together.
Jump to Section
Handmade Pottery Gifts
What's more personal than a handmade pottery gift? These ideas will have you crafting the perfect item to surprise your loved one with for your anniversary.
1. Make a Unique Gift in a Pottery Class
Take a pottery class to learn how to make a piece from a seasoned pro. These instructors are trained to help even the most inexperienced sculptor master the art of wheel throwing.
With pottery classes in Boston, artists can learn to make their own stunning pieces. There are also pottery classes in San Francisco, pottery classes in San Diego and tons of other options for those wanting to learn to sculpt or throw clay.
These also make awesome anniversary date ideas where you can create your very own gift together.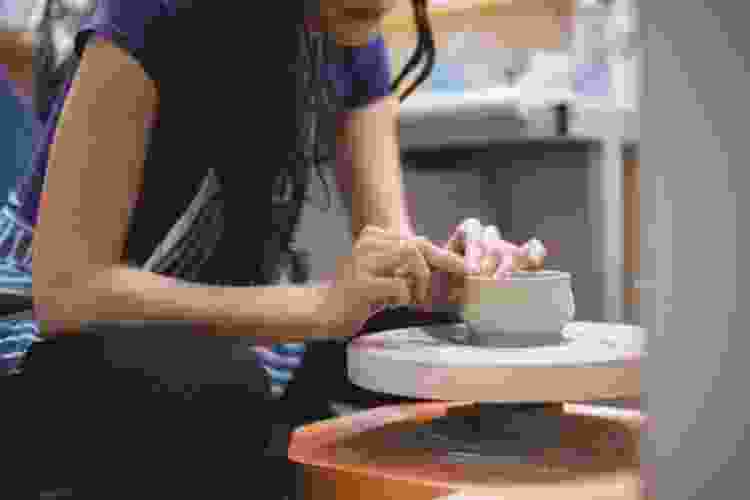 2. At-Home Pottery Projects
You can buy your own supplies or even complete kits to make your own pottery gift at home. These come packaged with easy-to-follow instructions and everything you need to get to work.
Make everything from a pinch pot for a plant to a cute jewelry dish to surprise your spouse with. Or, look for a kit to handmake a vase or pitcher and fill it with their favorite flowers for a fully personalized presentation.
3. Paint Pottery
If you'd like to gift a handmade pottery gift but don't have time for the entire pottery making process, check out a paint-your-own pottery option. You likely have a studio in your area where you can select from an assortment of premade clay pieces, ready for painting.
The studio will provide all of the materials that you need to paint and glaze the piece to your liking. Then, pick it up in just a few days for the perfect last-minute yet thoughtful handmade gift.
4. A Gift Made by a Local Artist
A handmade gift doesn't need to actually be made by you to be special. Selecting a pottery gift made by a local artist can have the same personal touch. You could even have an item specially commissioned to honor your anniversary that's custom designed for your spouse.
Unique Pottery Gifts
These unique gifts show your significant other that you went out of your way to find a special gift. They are perfect for recipients with special interests and hobbies as well.
5. Clay Wall Art
Gift your spouse with a stunning piece of clay wall art that you can both enjoy. From modern geometric designs to vivid ethnically inspired options, you're sure to find ceramic tiles or sculptures that look great in your home. Have it professionally installed and you'll have instant dimension and an artsy way to pay homage to your anniversary.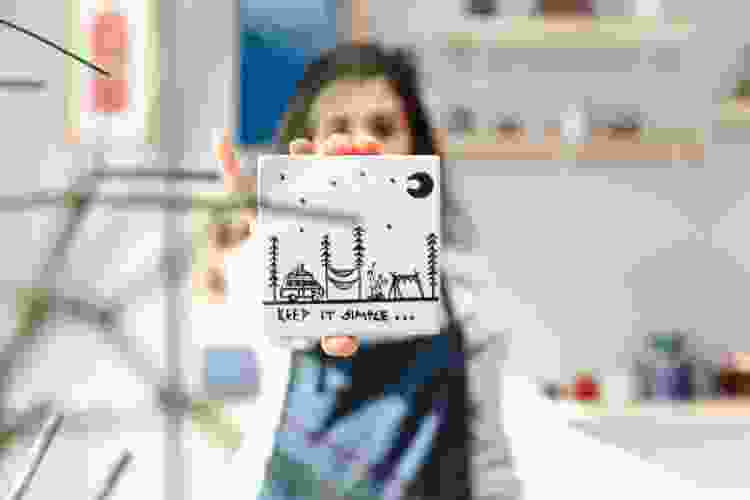 6. Clay Ornament
A clay ornament is a perfect way to honor your anniversary if it's near the holidays. Look for symbols that represent your love like a heart or sculpted love birds. You'll look back fondly on your ninth anniversary each year that you hang it on the tree.
7. Keychain
Give your spouse a pottery gift that they can take with them everywhere they go. A pottery keychain is a unique way for them to keep track of their keys while keeping you in mind. Look for one with the first letter of your last name or a token that represents your relationship.
8. Team-Themed Flower Pots
Is your spouse a super fan that also loves gardening? Look for a sports team-themed container that shows their spirit and gives their favorite plants a home. This is a unique pottery gift that represents their fandom and is super functional as well.
9. Birdhouse or Bird Feeder
Does your spouse love to watch the birds that visit your yard? Entice more feathered friends with a ceramic birdhouse or bird feeder. You'll add a beautiful piece to your yard decor and provide birds with a new spot to visit.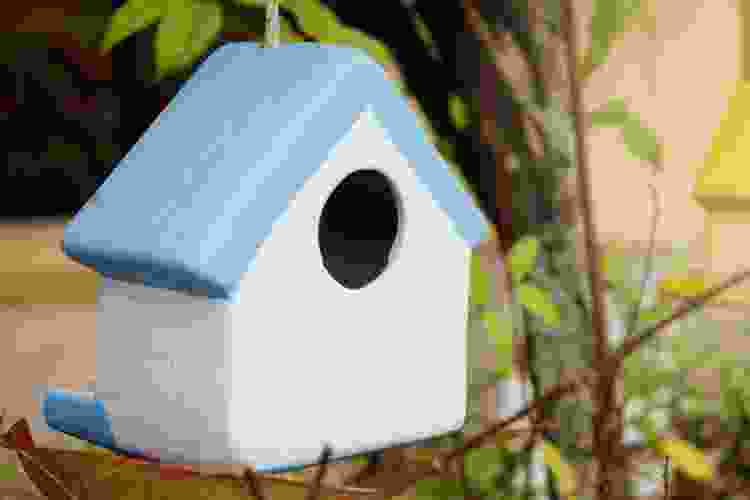 10. Magnets
Magnets are super useful and can add tons of personality and flair to your home and office. Gift your spouse with cute clay magnets that they can proudly display on their metal surfaces. Look for a set that represents their style and has unique colors and patterns.
11. Clay Rings
What better way to celebrate a wedding anniversary than by gifting each other rings? Clay rings are a unique pottery gift that you can wear daily or for special occasions. Look for a matching set for the perfect way to recommit your love.
Personalized Pottery Gifts
Choose a personalized gift to show your spouse that you've gone above and beyond in curating the perfect gift just for them. They are also great choices if you are shopping for a gift to celebrate another couple.
12. His and Her Mugs
His and hers mugs are a perfect ceramic gift to give a couple. These can be used to enjoy everything from tea to hot chocolate. Plus, they are a special way for your favorite couple to enjoy their morning coffee together.
13. Ceramic Platter
A personalized platter is an awesome way for couples to serve snacks and treats for guests. Have a ceramic plate made with the couple's names and their wedding date for a useful yet beautiful gift. This is an awesome choice for couples in your family or close friends.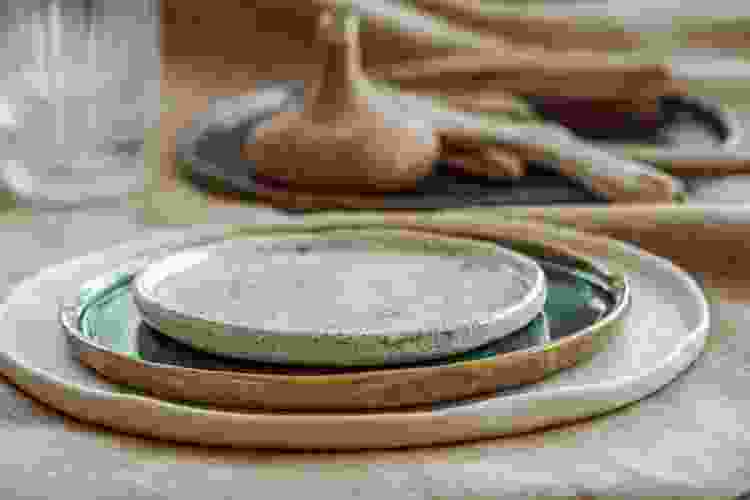 14. Garden Stones
If you're helping little ones look for anniversary gifts for parents, help them make a personalized garden stone. These can be handmade from clay or ordered online for a custom touch. Include a monogram and the couple's wedding date for a perfect pottery gift to place in their yard.
15. Address Plaque
A clay address plaque is an awesome way to add personalization and curb appeal to a home. This is an awesome anniversary gift for couples that are moving or have recently bought a home. You can even have it personalized with their last name and address for the perfect custom touch.
16. Cookie Jar
Satisfy your spouse's sweet tooth and add some personal pizazz to the kitchen counter with a custom cookie jar. This is a perfect pottery gift for anyone with an affinity for baked goods. Fill it with freshly baked cookies using their favorite recipe for a special touch.
17. Personalized Sculpture
A personalized portrait sculpture makes for meaningful decorative pieces and a sentimental pottery gift. You can order these custom creations to mirror you as a custom or depict members of your family. Your spouse will love showing off their family in this adorable three-dimensional form.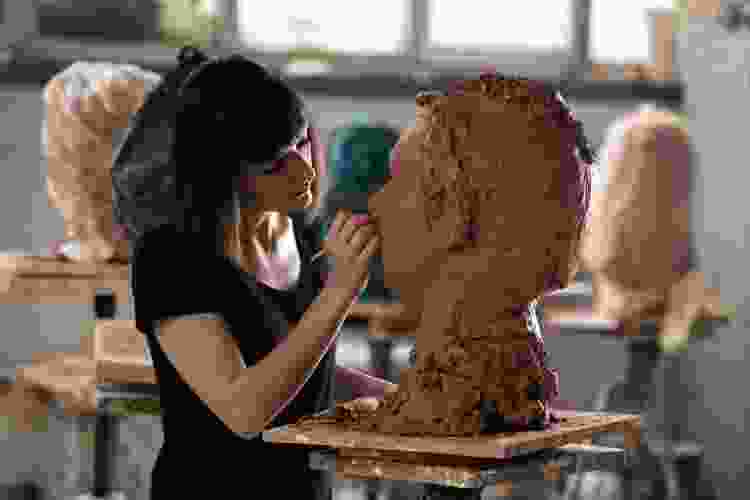 Pottery Gifts for Him
Buying your husband an anniversary gift can be a tough challenge. However, there are some great gifts that can allow him to enjoy some of his favorite things even more.
18. Clay Coaster
A clay coaster gives your husband a perfect home for his coffee on his desk. Plus, it will eliminate drips and add a decorative touch. If your husband is a commuter, look for clay car coasters to prevent drivetime messes.
19. Desk Lamp
A ceramic desk lamp can be an awesome way to add sophisticated style to a workspace. Look for options that marry style and function. Uniquely shaped bases or vivid color patterns allows your husband to express his personality.
20. Shaving Set
A nice shaving set is a great gift that makes a tedious task more enjoyable. Look for a ceramic gift set with a bowl, high-quality brush and soap in a scent he loves. He'll be grateful each time he lathers up for a shave.
21. Sake Serving Set
Many people enjoy sake, Japanese alcohol made from rice. If your husband loves to sip sake along with his sushi, gift him with a traditional clay sake set. This is the best and most authentic way to enjoy and share this beverage either warmed or chilled.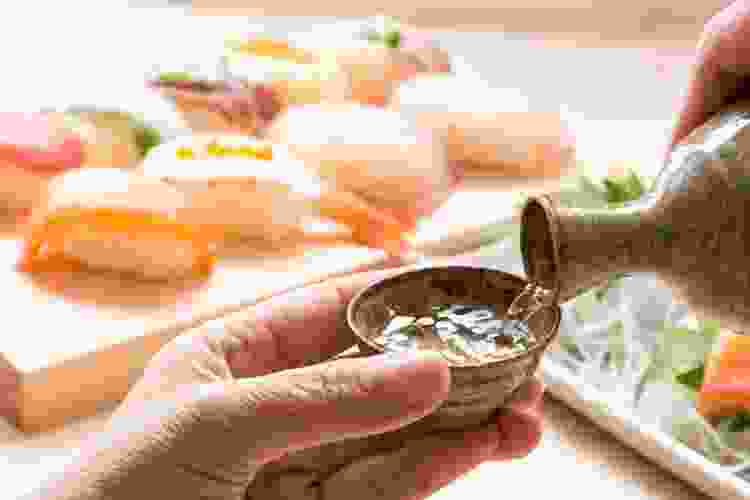 22. Cigar Tray
If your husband enjoys cigars, a clay cigar holder can be a perfect pottery gift. This is a fun, luxury item that he'll love but might not want to splurge on himself. Add a few high-end cigars and a new cutter for an impressive gift.
Pottery Gifts for Her
Buying your wife a pottery gift for your ninth anniversary shows that you did your research and gave thought to your selection. Here are a few gift ideas she's sure to love.
23. Clay Wine Tags
If your wife loves to host, purchase clay wine tags for her to use at parties. Not only do these add style to your party decor but they also keep guests' glasses from getting mixed up. Look for themed choices that make your home's decor or ones that work best for the holidays your wife enjoys hosting.
24. Clay Earrings
Clay earrings can make a unique and stunning style statement. Select a large, funky set if she likes bold fashion choices, or look for vibrantly-hued ones if she loves color. You can even go with a set of dainty earrings that she can rotate through each day.
25. Bud Vase
A ceramic bud vase is a subtle accent piece that can add style and color to a variety of places. It can add character to your wife's workspace or add a decorative touch to a powder room. Keep it regularly filled with a fresh bloom to give your wife an anniversary gift that keeps on giving.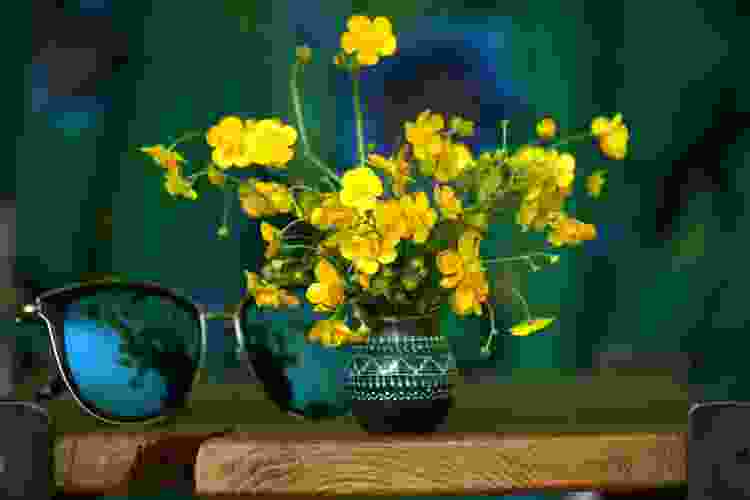 26. Trinket Box
A clay trinket box is a beautiful gift that's also super useful. They come in a variety of colors, shapes and sizes so you can find the perfect one for your wife's preferences. Fill it with a new necklace for a special touch.
27. Clay Necklace
A clay necklace is a perfect pottery gift to celebrate your anniversary. Clay beaded necklaces offer a subtle touch while large sculpted charms make bold statements. Gift your wife with one that you know she'll love and be proud to wear.
28. Picture Frame
A framed picture of your wedding day is a fitting anniversary gift. Buy a ceramic frame for the perfect ninth anniversary gift idea. You can buy one painted with your wedding colors or embossed with a delicate pattern. Your wife will love displaying her new frame on her desk or shelf and looking back fondly on your wedding day.
29. Tea Set
There's just something nostalgic and comforting about a traditional tea set. Gift your wife a ceramic tea set so she can enjoy a relaxing tea with friends or family. There are both traditional and modern designs so you can select one to fit her style.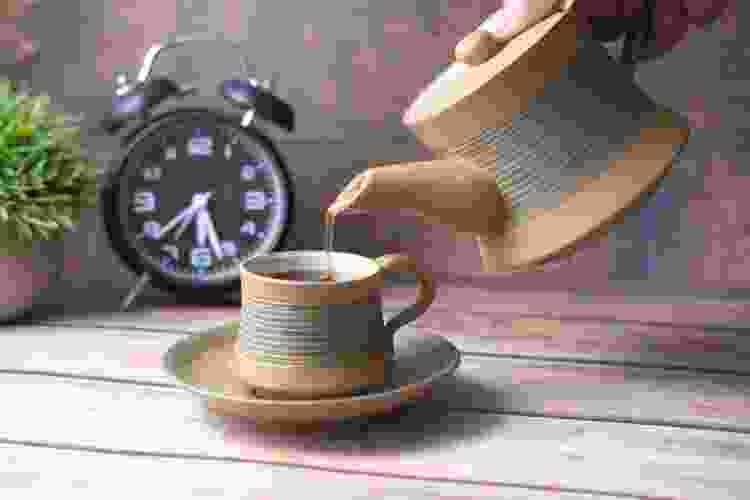 The most important thing about buying an anniversary gift is doing it with love. A beautiful pottery gift can come at nearly every price point and in a style for everyone. But the effort behind finding the perfect item to celebrate nine years together is the best gift of all.
For even more fun gift ideas, check out other experiences happening on Classpop!