61 Thoughtful 50th Birthday Gift Ideas
Published on May 31st 2022
| 0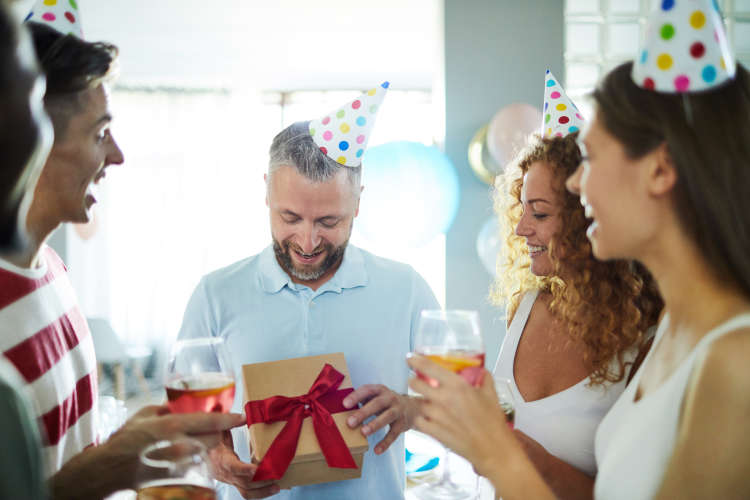 Are you searching for 50th birthday gift ideas for a friend, family member or coworker? What do you buy someone who turns 50? A milestone birthday deserves something special, but it doesn't have to be a stressful decision.
According to The Guardian, we should "Forget the saying that life begins at 40 — it's 50 we should be looking forward to." So, do it up big with a super special 50th birthday gift idea and celebration.
Whether you're looking for something creative, thoughtful or even funny, this list is designed to cover all the bases for that 50th trip around the sun.
Jump to Section
Creative 50th Birthday Gifts
1. Paint and Sip
An evening spent sipping wine and painting a masterpiece — how fun is that? This is a cool 50th birthday gift idea for groups, couples and team members. Explore paint and sip in Los Angeles, paint and sip in NYC, paint and sip in Orange County, or paint and sip near you.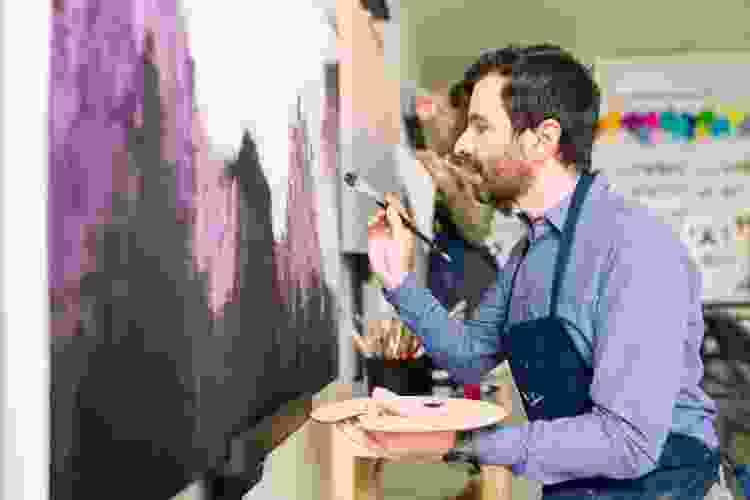 2. Drawing Classes
If the birthday guy or gal is into drawing, drawing classes and online drawing classes make a unique and creative 50th birthday gift idea. Pen and ink, charcoal, cartoons, portraits and watercolor lettering are just a few of the fun and interactive drawing classes out there.
3. Art Classes
Art classes make a creative 50th birthday gift idea since you can choose from so many diverse types of art. Gather a group of friends and discover your artistic side with sculpting, collage or calligraphy classes.
4. Painting Classes
Inspire the birthday honoree to destress and create something meaningful with painting classes near you. They can also get those creative juices flowing from the comfort of home with online painting classes.
They can try abstract, impressionism or even watercolor calligraphy in mediums such as oils or acrylics. This is a fun 50th birthday gift idea class to share with friends or go solo.
5. Pottery Classes
For a creative 50th birthday gift idea, explore pottery classes in the Bay Area, pottery classes in San Diego, pottery classes in Boston or pottery classes near you. Make it an evening out with the birthday person as you learn how to throw and sculpt vases, mugs and bowls.
6. Sewing Classes
Sewing is a lost art and makes a unique and useful 50th birthday gift idea. Whether the recipient wants to learn how to sew or they're already nifty with a needle, they can choose from classes in clothing, crafts, curtains and other home décor creations.
7. Acting Classes
That dramatic one in the office or at home deserves a 50th birthday gift idea customized to their talents. Local acting classes and online acting classes feature improv, comedy and voice-over classes for beginners, intermediate and experienced actors.
Foodie 50th Birthday Gifts
8. Cooking Classes
Foodie friends will flip for a cooking session with a gourmet chef. With cooking classes in Dallas, cooking classes in NYC, cooking classes in Seattle and other food-centric cities, you can give the gift of hands-on homemade bread making, cake decorating or pasta making.
Check out cooking classes near you to find unique and interactive 50th birthday gift ideas for friends, family and coworkers.
9. Online Cooking Classes
Online cooking classes are a great 50th birthday gift idea for stay-at-home foodies! The recipient can learn how to plan a meal, source ingredients, chop vegetables and prepare international recipes all from the comfort of their own kitchen.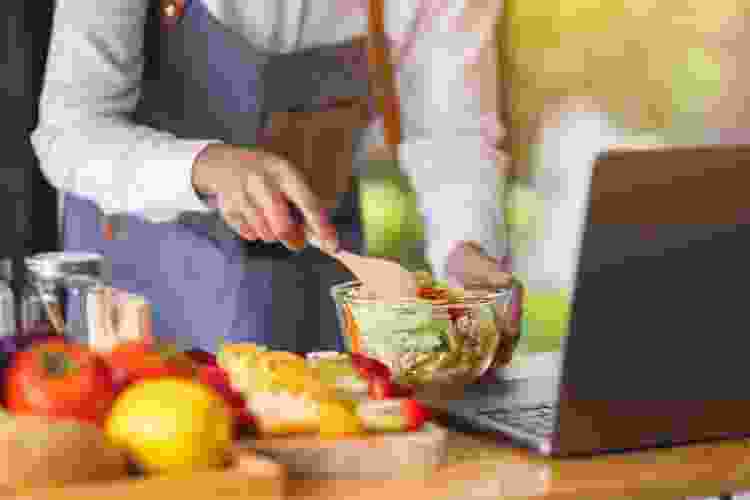 10. Online Mixology Classes
For that budding bartender, online mixology classes are a top 50th birthday gift idea. Learn how to shake, stir and muddle mojitos, margaritas, old-fashioneds and other craft cocktails.
The recipient will learn all about different mixers, liqueurs and techniques for creating vintage and modern beverages.
11. Virtual Wine Tastings
For that friend who's always talking about wine, virtual wine tastings are the way to go for a flavorful 50th birthday gift idea. They'll learn about grape varietals, wine-making processes and food pairings from expert sommeliers and bartenders.
12. Slow Cooker
Give them the gift of quick and easy cooking with the Instant Pot. It combines seven appliances in one as it cooks meals quickly and evenly with customizable temperature settings and safety features.
There are even settings specifically for things like rice, ribs, soups and more. The multi-tasker in your life will enjoy this as they can plan and prepare a delicious meal while they're off planning and preparing something else.
13. Cookware
A nice set of quality cookware is always a thoughtful 50th birthday gift idea for any fan of cooking and baking. Do some snooping to see if their set is scratched, cracked or otherwise marred.
Tip: Cast iron, stainless-steel and non-stick properties are all things to look for when picking out a set.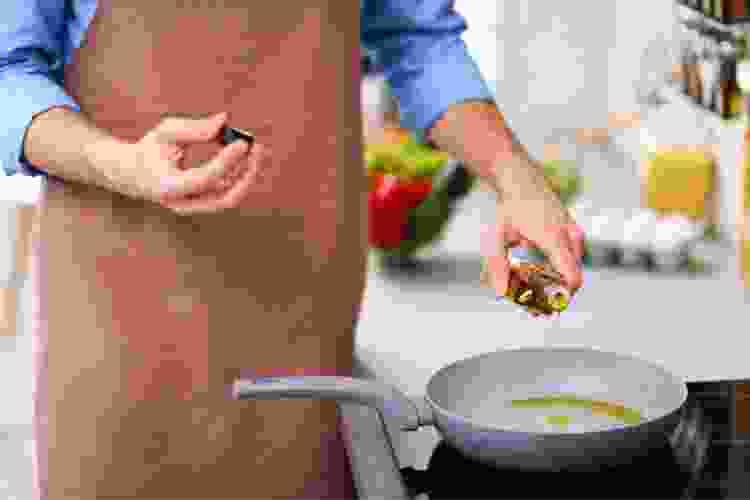 14. Sparkling Water Maker
That friend who loves their sparkling water will get a lot of use out of a sparkling water maker like the SodaStream Fizzi or Aqua Fizz, the Drinkmate or the Mysoda Woody. They'll be able to take water straight from the faucet and turn it into bubbly water right at home.
15. Box of Snacks
The gift of food always makes a good 50th birthday gift idea. Fill a box or pretty basket with their favorite snacks, cookies, popcorn, crackers or even fruit. Tie a fancy ribbon around it and you're done!
16. Personalized Chopping Block
Choose a cutting board made from beautiful bamboo or olive wood and have it personalized with a name, a monogram, the year they were born or a thoughtful saying. They can use this 50th birthday gift idea as a cutting board, a cheese or charcuterie board or a wall decoration.
17. Afternoon Tea
Find a local tea house or restaurant specializing in afternoon tea for a special 50th birthday gift idea. Enjoy finger sandwiches, scones, biscuits and several types of tea. If you can't find a local venue, invite all the birthday person's best friends and host in your home.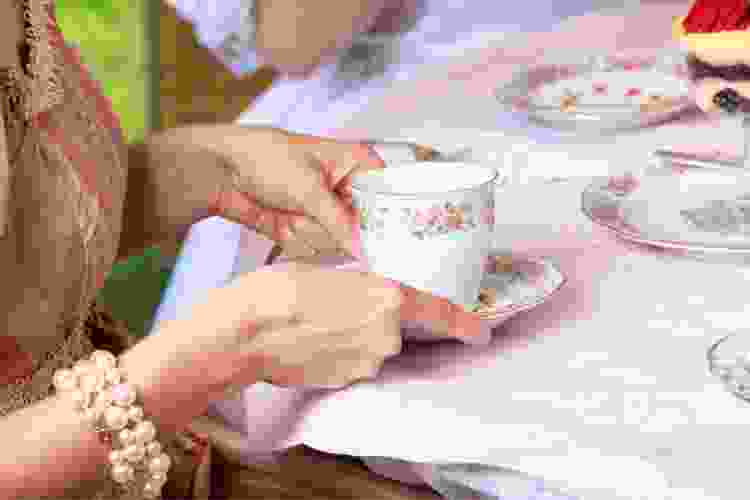 Unique 50th Birthday Gifts
18. Dance Classes
Learn a new routine or brush up on skills with dance classes in Nashville, dance classes in Las Vegas, dance classes in Orlando and other lively cities. Learn salsa, hip hop, ballet — you can even learn how to swing dance!
If learning from home is preferred, explore online dance classes. This 50th birthday gift idea lets the recipient take all styles of dance courses from the comfort of their own living room.
19. Acting Classes
Give that dramatic friend a fun gift of acting classes or online acting classes. This 50th birthday gift idea allows them to choose from beginner to expert acting classes as well as improv, comedy and theater jam.
20. Night at the Theater
Celebrate that milestone birthday in style. Get a group together and plan a night at the theater. Whether it's a Broadway show, a concert or some other live music event, this is one 50th birthday gift idea that everybody can enjoy together.
21. Luggage Set
A new set of luggage is a useful and much appreciated 50th birthday gift idea. Telescoping handles, built-in zippered compartments and in-line wheels are all features they'll thank you for.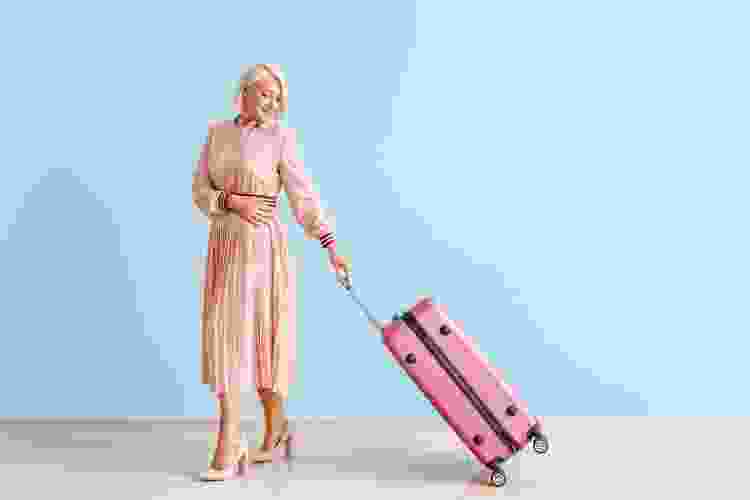 22. E-Reader
If they don't have an e-reader by now, it's about time! A Nook or Kindle allows them to take their books wherever they go. Night mode is the best invention to help avoid eye strain.
23. Temperature Control Smart Mug
Help them keep that coffee or tea at the perfect temperature with a temperature control smart mug from Target. It has a built-in rechargeable battery and an LED light that indicates when it's exactly right. It's also safe to hand wash.
24. Birthday Star Map
Give them the stars. Well, sort of. You can have a print made of the way the stars were aligned on the day they were born. Customize it with your choice of font, colors and a personalized message.
25. Go to a Theme Park
Bring out the kid in them and yourself with roller coasters, cotton candy and funnel cakes. Spend the day at a theme park and enjoy rides, shows and midway games. This is a fabulous 50th birthday gift idea celebration for a large group.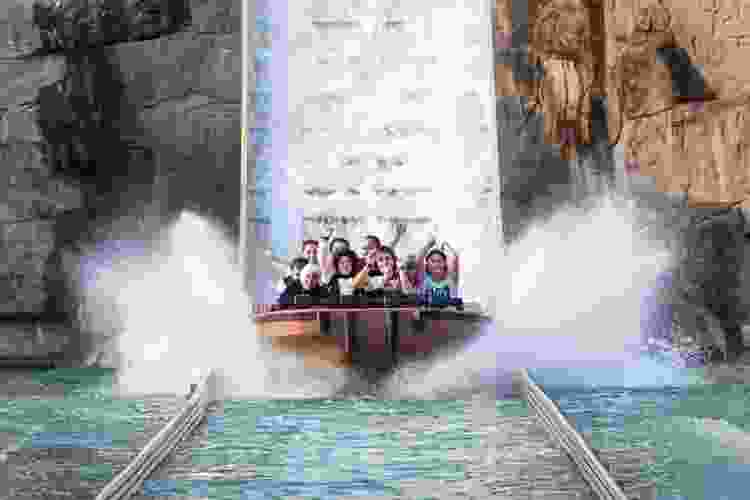 26. Plan an Adventure Day
Bump up the adrenaline for a thrilling 50th birthday gift idea. Sign up for a mud run, go axe throwing, play paintball or go whitewater rafting, skydiving or rock climbing.
DIY 50th Birthday Gifts
27. Flower Arranging Classes
From showstopping centerpieces and floral wreaths to preserved flowers, floral crowns and mixed arrangements, virtual flower arranging classes are the perfect 50th birthday gift idea for any fan of blossoms, blooms and vines.
28. Room Makeover
A milestone like the big 5-0 deserves a go-big or go-home type of gift. For a unique 50th birthday gift idea, hire an interior designer to do a mini makeover of their bedroom, living room or office. Refreshes are available for every style and budget.
29. Candle Making Kit
DIYers and creative types can learn how to make their own candles for home décor, aromatherapy or gift giving. Infuse fragrances, flowers and other natural elements into candles they can call their own. This is a 50th birthday gift idea that will keep on giving.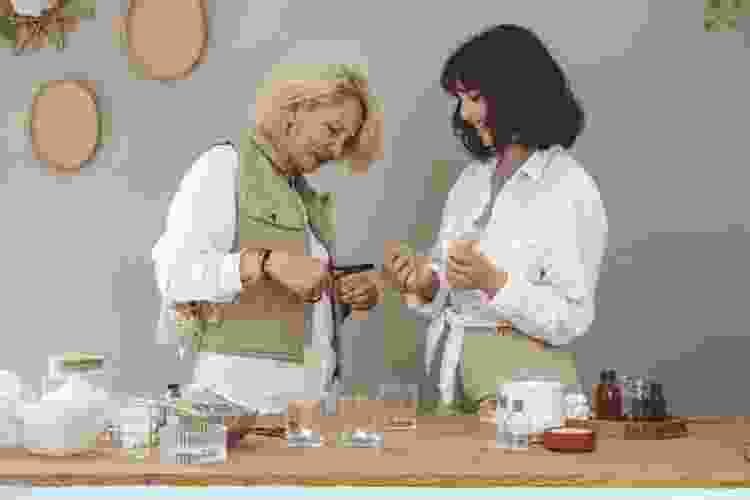 Personalized 50th Birthday Gifts
30. Custom Birthday Book
Take a trip back to their birth year. Stories from the New York Times on the day and year they were born are a fun and informative 50th birthday gift idea.
31. Birth Year T-Shirt
A vintage t-shirt from their birth year makes a fun and creative personalized 50th birthday gift that is memorable and classic for any recipient.
32. Gold Jewelry
What is the traditional gift for a 50th birthday? Gold. Keep it simple and stylish with a gold bracelet engraved with their name, a special date or a favorite quote. (If she prefers silver, go with that!)
33. Monogrammed Weekend Bag
A monogrammed weekend bag from Etsy's Shop Modern Monograms is one of our favorite 50th birthday gift ideas. This canvas bag has an inner zip pocket, two inner standard pockets, a top zip closure and a 15-inch adjustable leather handle.
50th Birthday Virtual Gifts
34. Game Nights
Virtual game nights are the perfect excuse to break out the board games and spend a fun and interactive night with other couples or the whole family. Games take place over a Zoom platform. You can choose from games like Family Feud, Name that Tune, pop culture trivia or many more.
35. Trivia Games
If the birthday guy or gal enjoys showing off their knowledge of obscure facts and trivia, online trivia games are a fun, interactive 50th birthday idea. From food and beverage to pop culture trivia, it'll be a blast.
36. Escape Rooms
Whether it's a cursed forest, super villain or cyber spy theme, virtual escape rooms make great virtual gifts for friends or team-member 50th birthday ideas. You'll have fun and bond while trying to solve the clues and "escape."
37. Scavenger Hunts
Virtual scavenger hunts are all the rage as a 50th birthday gift idea. Set up tasks and hunts in your own home or use Google Maps to explore other cities and landmarks in a cyberspace scavenger hunt.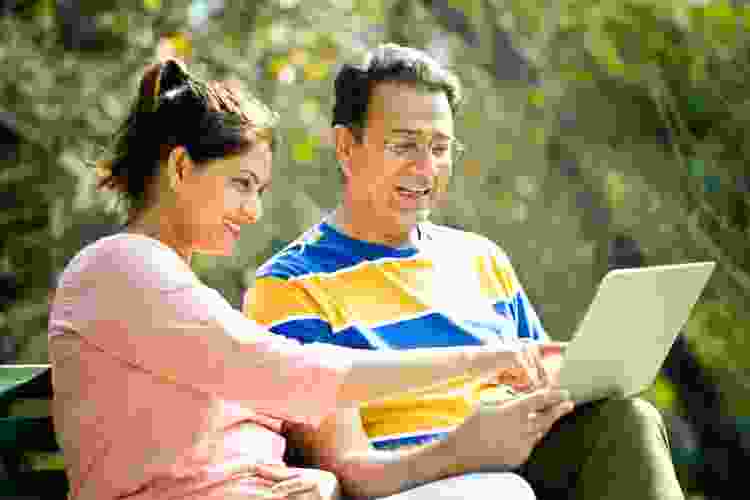 38. Fitness Classes
Book a virtual yoga, barre, aerobics, kickboxing or martial arts class for a fun and energetic 50th birthday gift idea for the fitness fanatic on your list. Get the whole family, group of friends or office involved for a stress-reducing experience.
50th Birthday Gag Gifts
39. 50th Birthday Toilet Paper
A both useful and funny 50th birthday idea is Etsy's Printed TP. This roll of toilet paper makes a hilarious 50th birthday gift idea — plus, each sheet is biodegradable, septic-tank safe and decorated with the classic emoji and the words.
Tip: This could also be used as a banner or streamers for a festive 50th birthday party idea!
40. Basket of Health Aids
Go crazy purchasing a basketful of "old folks" staples — products like Metamucil, Advil, Bengay, Fixodent and ThermaCare to name a few. Don't forget to add a festive bow and a set of false teeth.
41. Decorative Socks
Say it with socks. Phrases like "over the hill" and "happy 50th birthday" are common designs for crazy socks to celebrate a 50th birthday in style. You could even have a crazy sock day at work as you eat cake and celebrate that special team member.
42. Old as Dirt Jar
If they have a good sense of humor, here's one of the best 50th birthday gag gifts we can think of. Simply fill a glass jar with dirt (or something useful like coffee, cocoa or crushed chocolate cookies) and tie a bow around it with a label that says "Old as Dirt."
50th Birthday Gifts for Dad
43. Woodworking Classes
If sanding, sawing and carving are skills your friend is interested in, woodworking classes are the perfect 50th birthday gift idea. Learn how to design projects and safely use tools to make shelves, furniture and tables.
44. Glass Blowing Classes
Need a 50th birthday gift idea for the man who has everything? Learning how to mold hot liquid into a beautiful ornament, vase or paperweight makes a unique 50th birthday idea for art-minded and adventurous friends and family. They may even discover they have a new talent!
45. Travel Map
A travel destination map they can mark off the places they've visited, or mark where they want to visit next, makes a unique 50th birthday gift idea. Include a set of pins with different colored heads to color-code their travels.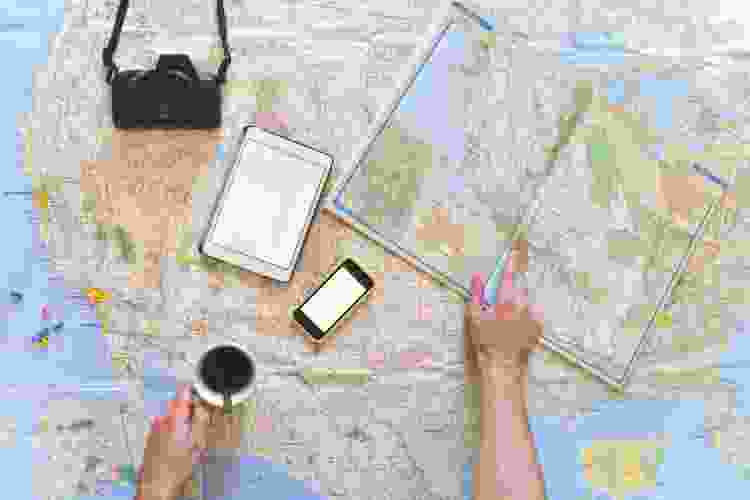 46. Road Trip
Nothing says "epic 50th birthday gift idea" better than exploring. Plan an adventurous road trip – either somewhere new or a favorite getaway – where you can check out quirky roadside attractions, visit wineries or craft breweries or just cruise along a historic highway.
47. Sleep Machine
Give the gift of a good night's sleep. Whether the recipient travels a lot or just has trouble sleeping due to exterior noise, a sleep machine offers a peaceful night of sleep. Sound programs include ocean waves, bubbling streams, thunder or simply white noise.
50th Birthday Gifts for Mom
48. Photography Classes
Does Mom want to brush up on her camera skills? Or maybe she just got a new digital camera? She can learn how to use light and basic to advanced camera settings for nature, portrait or action shots from talented photographers and creative experts.
Look into photography classes in Austin, photography classes in Houston or photography classes in Los Angeles. There are also plenty of online photography classes available for beginners and advanced photographers of all interests.
49. Necklace
Try finding a necklace that represents her personality. Would she prefer a larger statement piece or something simple for everyday wear? No matter what you decide, she'll think of you every time she wears this thoughtful 50th birthday gift idea.
50. Coffeemaker
Whether she prefers coffee beans or tea leaves, the gift of caffeine is always a good 50th birthday gift idea. Consider a small or regular-size Keurig coffee maker in pastels or bright colors to suit her personality and countertop space.
51. Brow Kit
Mom probably already has great brows, but she'll certainly appreciate this fun and functional beauty gift.
The Sephora Great Brow Basics Pencil & Gel Set is an all-in-one brow filling, defining and volumizing kit comes with volumizing gel, a shaping and filling pencil and a mini ultra-fine pencil.
50th Birthday Gifts for Men
52. Lifestraw Personal Water Filter
If your friend is an outdoor enthusiast, a Lifestraw personal water filter is an excellent 50th birthday gift idea to help protect them from bacteria, parasites, microplastics and sand while they're out and about in the great outdoors.
53. Smartwatch
A smartwatch is a 50th birthday gift idea that he'll use for fitness, news, music, game apps and organization. Both stylish and functional, smartwatches have built-in GPS, heart rate monitors, activity tracking and sleep monitoring capabilities. He can also receive texts and notifications.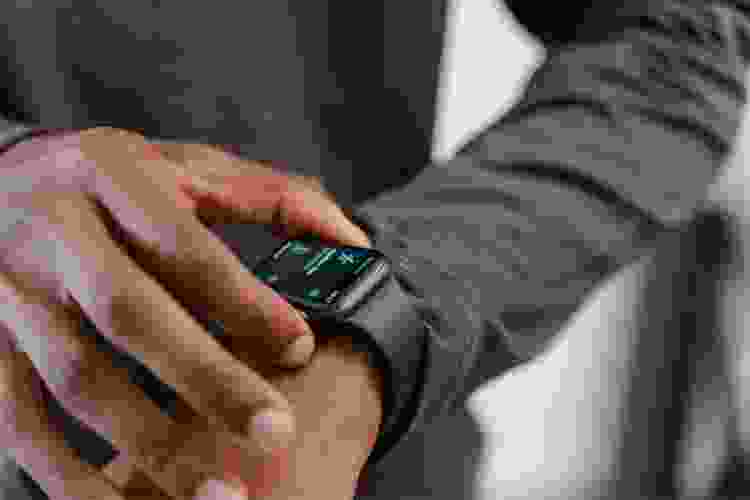 54. Mix-Tape Song Collection
Go retro and compile a collection of their favorite songs. Maybe 80s hits or tunes from the year they were born. You don't have to use a cassette tape, but they'll certainly get a kick out of it.
55. Fountain Pen
Whether she handwrites letters, marketing plans or to-do lists, a nice fountain pen is a 50th birthday gift idea she'll appreciate whenever she uses it. Pilot, Pelikan, Parker Sonnet and Sailor make beautiful pens that offer smooth, comfortable and flawless writing performance.
50th Birthday Gifts for Women
56. Luxury Perfume
Wondering what to get a 50-year-old woman for her birthday? Celebrate this milestone with a luxurious gift of a designer fragrance. Think: Chanel, Dior, Gucci or Versace for fresh, fruity or deep and smoky scents she'll love using.
57. Flower Bouquet
Need a 50th birthday gift idea for a female friend, family member or coworker? Wish her "happy birthday" with vibrant, fragrant florals. Send her a bouquet of 50 white, pink or red roses, or consider a mixed collection of her favorite fresh flowers.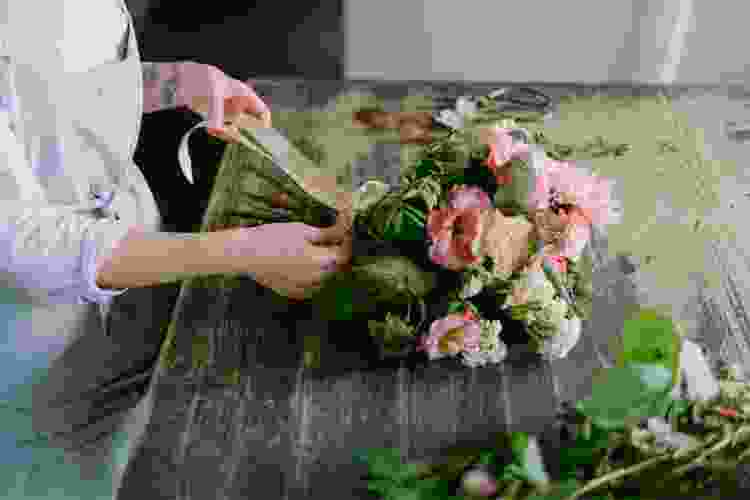 58. Essential Oil Diffuser
From meditation and relaxation to aromatherapy, Mom will love the cool mist and soothing color-changing LED light of the Better Homes & Gardens three-piece diffuser set.
It has a lovely lavender pattern and looks beautiful sitting on a shelf or table. It comes with lavender and peppermint oils and humidifies the air.
59. Vegan Soap Set
Fill a bag or basket with all-natural bars of handmade soap scented with botanical extracts and essential oils. Wrap it all up with a pretty ribbon for a thoughtful 50th birthday gift idea.
60. Skincare System
Give her something she wouldn't purchase for herself. An indulgent skincare system from Estee Lauder, Shiseido, Lancôme or Clinique is a thoughtful 50th birthday gift idea. Add her favorite high-end hair care products for an extra surprise.
61. Book of the Month Club
Surprise the woman in your life with a gift that lasts the entire year. Whether it's mysteries, romances or historical fiction, she can choose from five books each month for a perfectly personalized 50th birthday gift idea.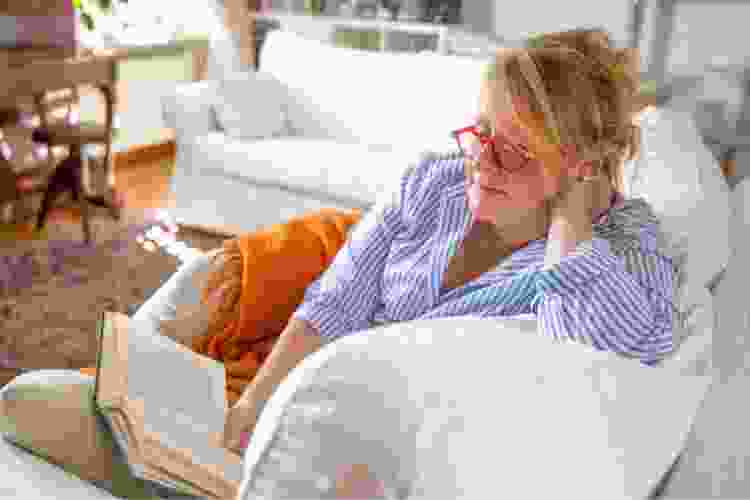 Consider the person's interests, personalities and hobbies and you can't go wrong. Regardless of which 50th birthday gift idea or experience you choose, they're sure to remember the sentiment behind the gesture.
For even more fun birthday ideas, check out other experiences happening on Classpop!