37 Best Astrology Gifts for Every Star-Loving Sign in 2023
Published on Sep 14th 2023
| 0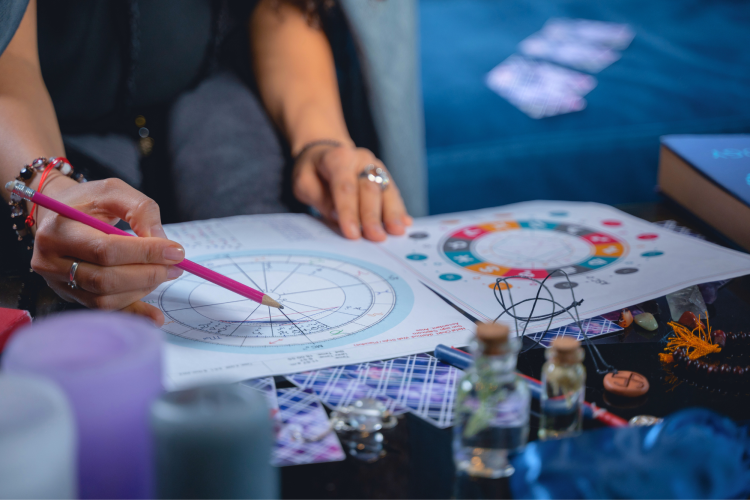 Our editorial team recommends the best products through independent research, selection and careful review. If you make a purchase through one of our affiliate links, we may earn a commission. Prices are subject to change.
If you have friends, peers or loved ones who align their lives with the stars and the planets, you may be on the lookout for fun astrology gifts.
People have been creating astrology natal charts since at least 410 B.C.E. according to the Internet Encyclopedia of Philosophy, and while the traditions and practices regarding philosophy have changed drastically, many people still take their star signs seriously (and sometimes not so seriously).
Do you know what to gift an astrology lover? What is the planet of gifts in astrology, anyway? It's Jupiter! As long as Jupiter isn't in retrograde, you've got auspicious luck for gifts, so it's time to go shopping.
Whether you're looking for an excellent five senses gift, astrology gift basket ideas or just simple gifts under $50, we've got you covered. Read on for our favorite astrology gifts for your favorite astrology-loving giftees.
Jump to Section
Best Astrology Gifts for Artistic Signs
1. Astrology-Themed Art Classes
Do you have an artist on your gift list? A Pisces perhaps? Pisces are known for their imaginative and artistic nature. They have a deep connection to their emotions and they tend to be adept at expressing their creativity through various forms of art.
Art classes near you would be a perfect Pisces gift or gift for any creative person on your list. They can make fun zodiac décor like celestial jewelry holders, coasters and more.
Sign them up for art classes in Boston, art classes in Chicago or even art classes in San Diego for a fun and creative time.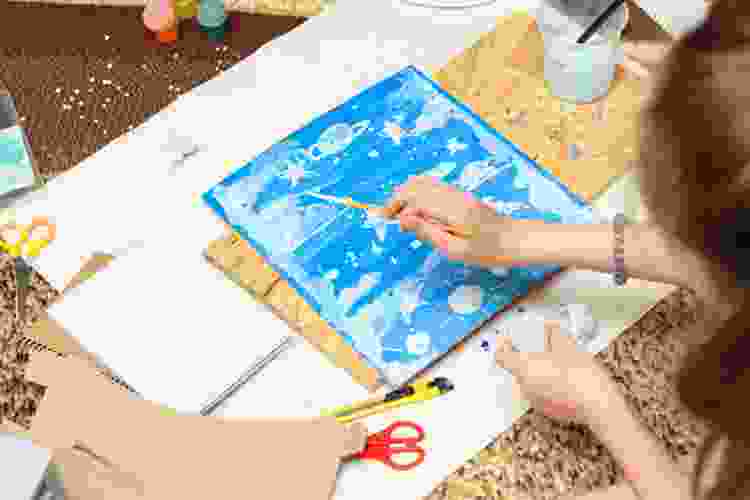 2. Celestial Paint and Sip
You know how much we love paint and sip sessions! Why not give a paint and sip near you as an astrology gift this year? You can pick one with a celestial theme that would make excellent wall art.
You can have your giftee paint stunning celestial scenes in paint and sip in Atlanta, paint and sip in Indianapolis and even paint and sip in Los Angeles. Sign up for classes together so you can both enjoy a glass of wine with your fun night of painting.
3. Creative Gift Cards
Not sure what to give as a gift? Is the perfect Libra or Aquarius gift evading you? You can't go wrong with gift cards for creatives.
Let your friend choose their own gift. A Classpop gift card is a great option that's full of so much potential for creative giftees!
Join our email list for exclusive deals, local events and fun inspiration for living a more creative life.
4. Astrology Paint by Numbers
Are you looking for relaxing astrology gifts for artists? A custom astrology-themed paint-by-numbers kit may be the perfect gift. Make sure to provide paint and paintbrushes as well so your giftee can get to work right away.
5. Zodiac Artwork
Unique zodiac art prints make perfect astrology gifts for artists and non-artists alike. There are so many styles to choose from that there's sure to be something to suit your giftee's aesthetic. We love this gorgeous collection of astrology artwork from Great Big Canvas.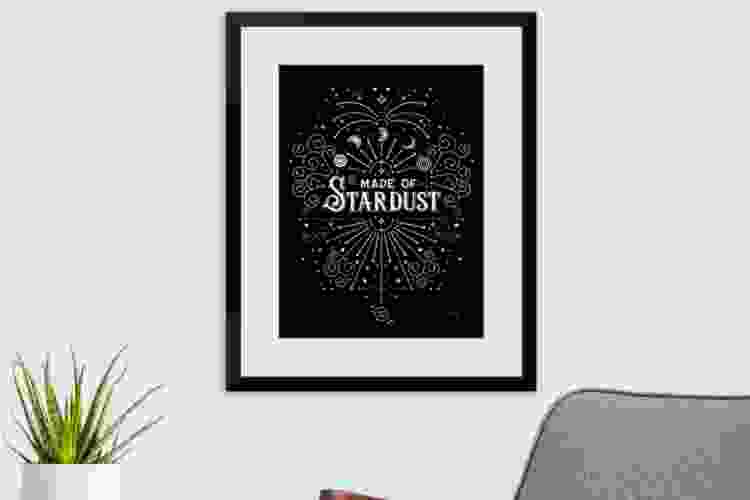 Best Astrology Gifts for Foodie Signs
6. Cooking Classes
Many of the signs, such as Leos, Tauruses, Cancers and Libras enjoy cooking. Why not give the gift of cooking classes near you or online cooking classes?
There are cooking classes in Memphis, cooking classes in Denver, cooking classes in San Francisco and cooking classes in or near almost any city you can think of so your giftee can learn to cook wherever the planets align.
7. An Elegant Wine Tasting
Tauruses, Libras, Leos, Capricorns and Scorpios all tend to enjoy the finer things in life. What's finer than a nice wine tasting? A virtual wine tasting makes an excellent Scorpio gift, or just an astrology gift for anyone on your list who loves wine. Don't forget the cheese.
8. Mixology Classes
If you're looking for gifts for cocktail lovers on your list, we've got you covered with online mixology classes. There are many signs that enjoy a nice cocktail now and again, but we think this gift makes an excellent Gemini gift.
Geminis are allegedly social and adaptable, making them likely to enjoy cocktails in various social situations. They appreciate variety and may enjoy attempting different cocktail recipes.
9. Tasty Zodiac Baked Goods
Does your giftee have a sweet tooth? People of all signs can enjoy sweets, so why not give an astrology gift of some delicious astrology cupcakes?
The Zodiac Cupcake Collection from Baked by Melissa is a perfect astrology gift to bring to a birthday party or housewarming.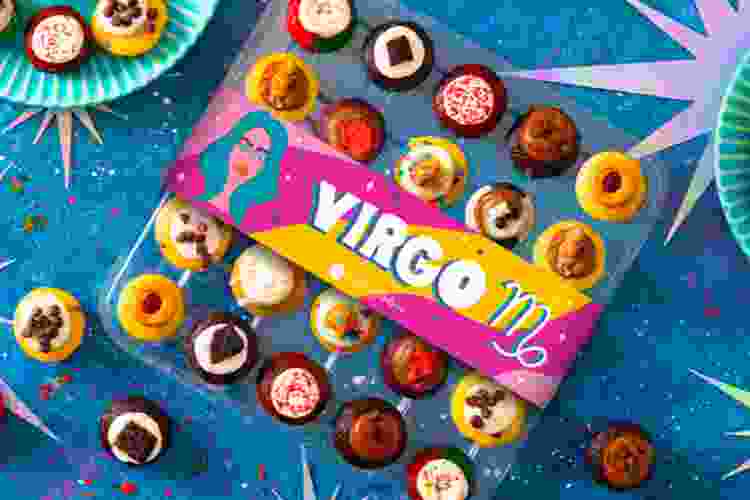 10. Astrology-Themed Cookbooks
Did you know that there are even astrology cookbooks? That's right, the stars can guide your cooking. An astrology cookbook would be great for anyone, but it may be an especially good Sagittarius gift.
Sagittarians are adventurous and may explore cooking as a way to experience new flavors. They enjoy experimenting with different cuisines and ingredients, and a cookbook like the Gourmet Cookbook for Astrology Lovers can help them with that.
Personalized Astrology Gifts
11. Birthdate Book
The Birthdate Book from Birthdate Co. may be one of the best personalized astrology gifts you can buy. It's a gorgeous book full of information about the giftee's birthdate and star chart. This book also comes with a candle which makes it an even better value. This is also a fantastic astrology birthday gift.
12. Personalized Zodiac Stuffed Toy
You're never too old for stuffed toys. Do you know what makes an excellent personalized astrology gift? A Build-a-Bear. You can make one for your loved one or take them to an in-person Build-a-Bear workshop so they can create their own custom bear. How sweet!
13. Star Sign Planner
Looking for Capricorn gifts, Virgo gifts or astrology gifts for any detail-oriented person on your gift list? A star sign planner from Papier is a great option. They'll help your giftee get their life in order in style.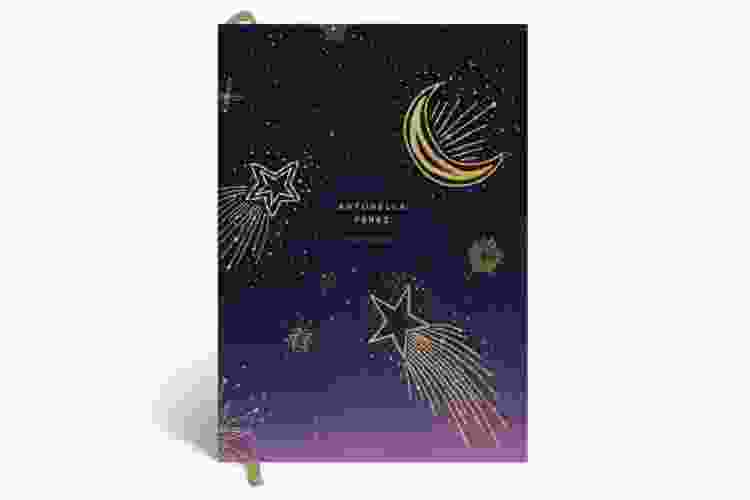 14. Personalized Zodiac Tote Bag
Tote bags are such convenient gifts, great for practical signs. This makes them great Virgo, Capricorn and Taurus gifts. They're also great for holding other smaller gifts! You can get your own personalized zodiac tote bag on a site like Zazzle.
15. Custom Star Map
A custom star map is a great astrology gift for someone who's part of a couple or a best friendship. It shows you how the stars aligned on a specific day. It's an incredibly sweet gift that makes a great decor item. You can buy custom star maps on Etsy from a variety of talented sellers.
16. Birth Chart Reading
Perhaps you want an astrology gift for someone who is fairly new to astrology. In this case, a birth chart reading is a super fun idea.
Regardless of how seriously the giftee takes such things, getting your natal chart read can be a lot of fun, and sometimes it's even insightful. You can get your chart read online, but it may be a fun activity to find a local psychic to do it in person.
Unique Astrology Gifts for Her
17. Astrological Temporary Tattoo
Leos have a flair for the dramatic and often enjoy spontaneous acts of creativity and self-expression.
If your favorite Leo (or person with any other star sign) has a spontaneous streak, a temporary tattoo from Inkbox may be a good gift for them so they can take a breath before committing to the real thing. We love this Leo gift!
18. Sweet Zodiac Blocks
Is a special lady in your life a mother or a child at heart with excellent aesthetic taste? If so, these zodiac blocks from Anthropologie would make an excellent gift for her. They're stunning and they'll look great on a mantle or in a playroom.
19. Homesick Candles
If you're in the market for home décor gifts for astrology lovers, candles are a safe bet. You can never have enough scented candles, right?
Candles aren't just great for fire signs, like Aries, Leo and Sagittarius. They're suitable for anyone who wants their home to smell nice.
The Homesick Candles Zodiac Collection is full of excellent astrology gifts, like this Sagittarius gift: a candle that smells like verbena, vetiver and sandalwood.
20. Stylish Zodiac Jewelry
Jewelry is a classic gift, and it also makes a great astrology gift. These gold-filled chain zodiac necklaces from Olivenorma are elegant, stylish and classy. They suit a wide variety of personal styles and they're sure to delight anyone on your list.
21. Custom Drinkware
We love curling up with a warm beverage and drinking it out of a custom cup. That's why a custom YETI mug or tumbler makes such a good astrology gift.
It's perfect for almost anyone, regardless of their star sign. Wondering what to gift a Taurus, Gemini or Scorpio on your list? Try this.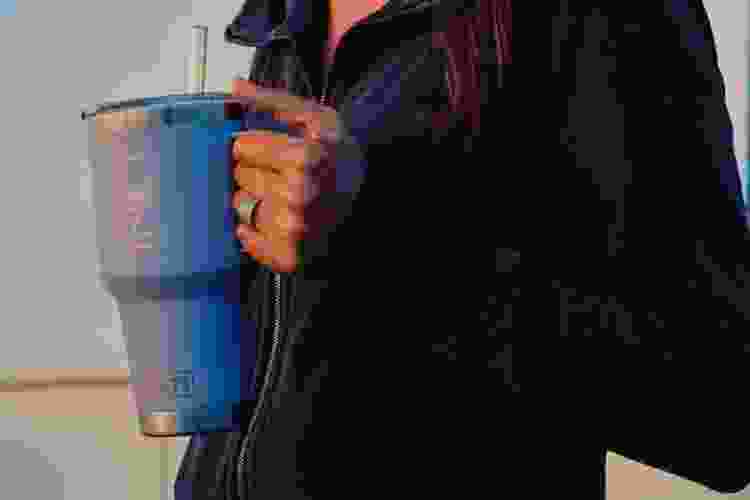 22. Zodiac Nail Polish
Makeup and beauty lovers rejoice, there's an excellent astrology gift for you. Zodiac nail polish makes an excellent gift for beauty lovers.
It's also an excellent Libra gift, as Libras are ruled by Venus, the planet of love and beauty. They have a natural appreciation for aesthetics. Luckily, there's a crystal-infused zodiac nail polish for every sign.
23. Oracle Cards
Looking for the best astrology gift for a friend who loves all things witchy and mystical? Oracle cards, like these Moonology Oracle Cards from Barnes and Noble, make a great gift!
This may also make a great Pisces gift. Pisces are often highly intuitive and drawn to the mystical and spiritual realms. They have a vivid imagination and may have a strong interest in astrology, tarot, dream interpretation and other mystical practices.
24. Cozy Celestial Throw Blanket
Pisces, Tauruses, Cancers and Libras are allegedly the coziest signs, but regardless of their sign, everyone would love a cozy throw blanket.
This couple's zodiac throw blanket available on Etsy is an excellent option, but there are so many to choose from that there's sure to be one to suit anyone's style.
Unique Astrology Gifts for Him
25. Zodiac Succulent
Does the special guy in your life have a green thumb? We love the indoor gardening trend that can really take us back to our roots. While plants make great gifts for anyone, we recommend them as gifts for a Cancer sign, especially.
Cancer signs are nurturing by nature, and they often find solace and joy in tending to plants and gardens. Their caring disposition makes them excellent gardeners. These plants from Lula's Garden will make great astrology gifts this year.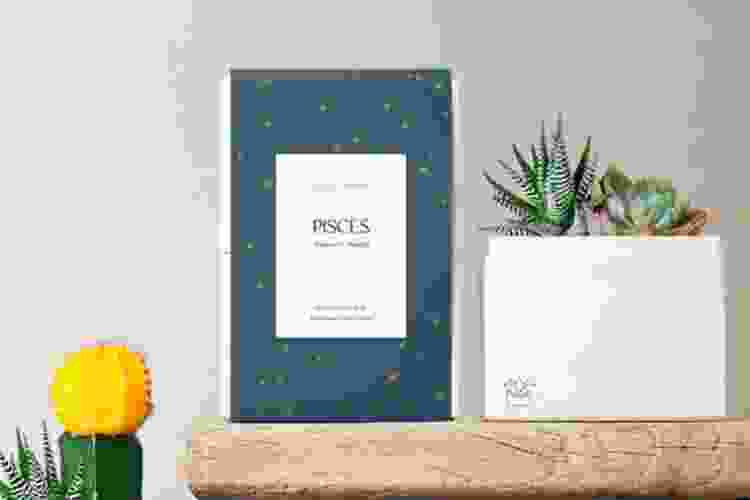 26. Zodiac Board Game
Is your special giftee someone who loves games? He may be an Aries. Aries individuals are known for their competitive spirit and love for challenges.
They often enjoy sports, video games and other competitive activities (like board games). This Zodiac Board Game from Anthropologie makes a great Aries gift, but it's also a great gift for any competitive person on your gift list.
27. Astrology Books
Are you wondering what to gift a Virgo? Virgos are known for their analytical minds and attention to detail. They often have a deep love for reading and enjoy immersing themselves in books.
Whether your giftee is a Virgo or just a general book-lover, a book makes a great astrology gift. We recommend the Complete Book of Astrology by Ada Aubin and June Rifkin. It delves just deep enough into some of the nitty-gritty details of the zodiac!
28. Celestial Pet Teepee
Are you looking for a gift for a man, or a man's best friend? Either way, this sweet Celestial Pet Teepee from Chewy makes an excellent gift for any pet owner in your life.
It's "for dogs," but we don't see anything wrong with putting a cat, rabbit or even chinchilla in there. How cute! We love fun gifts for dog lovers like this one.
29. Minimalist Zodiac Mug
Some mugs are flashy and fun, but not everyone likes that aesthetic. Many men prefer a more subdued style, especially when it comes to less conventional interests like astrology.
If you're looking for an astrology gift for a more subtle man, this Le Creuset Zodiac Mug is a great choice. Like all Le Creuset products, the quality is evident. The mugs are stylish, yet understated. Gift them along with some coffee or tea.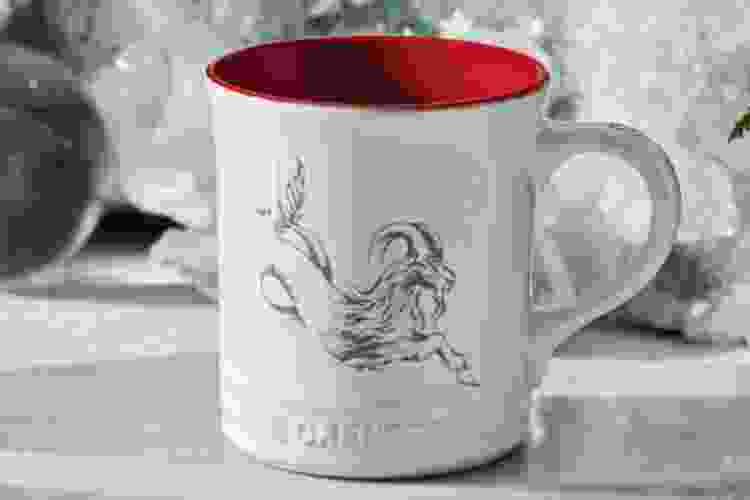 30. Zodiac Cufflinks
Some people wear their hearts on their sleeves (looking at you, Cancers and Libras). Others prefer to wear cufflinks there. Why not make them astrology cufflinks? There are many to choose from, and we love these cufflinks on Zazzle.
Of course, you can also buy sign-specific cufflinks for a more personalized touch. These classy cufflinks would make great Libra gifts, especially because they'll make a look so well-balanced!
31. Zodiac Keychain
Keychains make simple and effective astrology gifts for anyone on your list, but especially for someone who prefers a more subtle approach.
It's a practical gift that's small and affordable, but still incredibly thoughtful. It works well as a standalone gift or as an addition to a DIY gift basket.
Of course, there are many zodiac keychains to choose from, but this Glass 12 Stars Zodiac Keychain from Olivenorma is an elegant and classy option.
32. "Big Three" Sweatshirt
Does the man in your life know his big three? If not, it's time to teach him with this astrology gift. Of course, sweatshirts are gender-neutral, but we find this particular clothing item to be a great gift for a matching partner set.
You can find big three sweatshirts all over, but we love this sweatshirt on Etsy. It looks so cozy and perfect for the cooler months.
Astrology Birthday Gift Boxes
33. Floral Astrology Gift Box
An astrology gift box from the Zodiac Collection from Venus et Fleur is the perfect gift for a romantic partner or potentially a friend after a serious accomplishment, like graduation.
It would also be a nice wedding gift if you were to get one box for each spouse. This is a gorgeous display item and they have boxes for every sign so no one has to feel left out.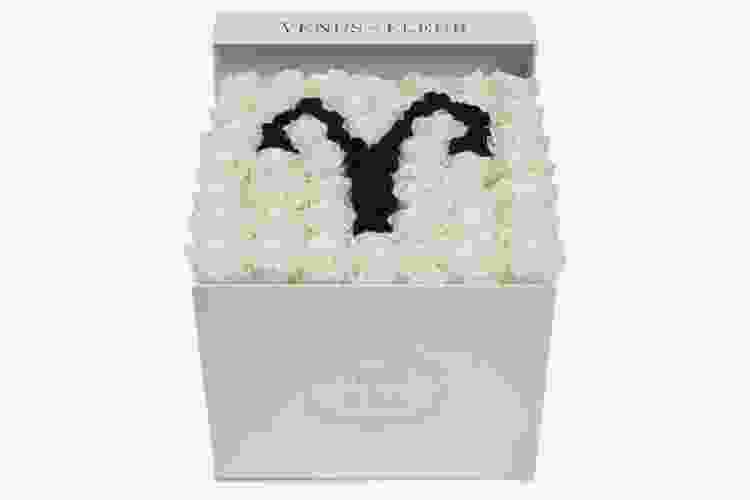 34. Special Zodiac Gift Box
The simply named Zodiac Box, available on CrateJoy, is a great astrology gift choice for someone who you know is into astrology, but you're not of the extent of their interest.
It's full of several neat handmade items that all suit each specific sign, so you can customize your box for Libras, Capricorns, and so on.
35. Zodiac Aromatherapy Gift Box
If you're in the market for relaxation gifts for astrology lovers, look no further. The organic and vegan Astrology Aromatherapy gift box available on CrateJoy is an excellent choice. You can assemble your giftee's big three in scent form for them to enjoy.
36. Zodiac Energy Gift Box
If you want an astrology gift with good vibes, you can't go wrong with the Zodiac Energy Box. Note that you can only get this box for the zodiac sign that's currently in season, so you may want to plan ahead.
It comes with a candle, an aromatherapy melt, a mystery ritual tool and more. This is an excellent astrology birthday gift and it's full of goodies for your giftee to explore.
37. Astrology Lover Gift Box
As the name implies, the Astrology Lover Gift Box from House of Intuition L.A. is perfect for astrology lovers. It's full of a variety of fun astrological trinkets that are sure to delight your giftee.
This gift box includes a "magic candle," an incense burner, a cool leather mini journal and more. It was clearly put together with care and attention to detail, and it's sure to be a hit amongst your star-following friends. It's not for any specific sign in particular, so it works for everyone!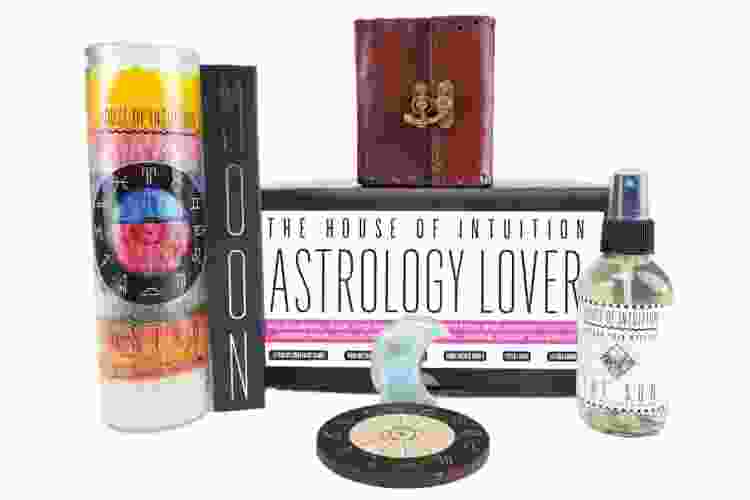 So, which of these astrology gifts is getting added to your gift list? From the cute and fun to the seriously metaphysical, there's a gift here for every astrology fanatic on your list. If the stars align just right, your giftee is sure to love whatever you choose.
For even more fun gift ideas, check out other experiences happening on Classpop!